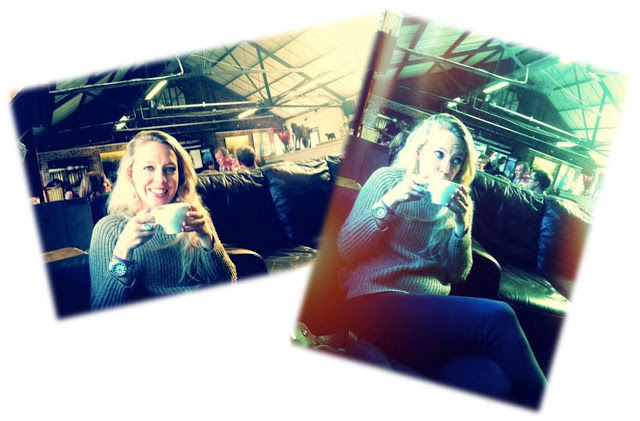 Seeing as it's Monday, and the first thing on my brain is COFFEE COFFEE COFFEE, I thought I would share some of my favourite little cubby holes with you.
I am a big fan of a loungey morning / afternoon, with a vanilla latte and some good brunch. My boyfriend and I often spend the weekends relaxing in some really cool cafe bars, which are perfect for hangovers, book reading, or just generally chilling with friends.
My favourite places also have the perfect day to night transition … going from quirky cafe shop by day, to vibrant bars at night. Often with a mouthwatering selection of cocktails on offer (another BIG favourite of mine) and a good selection of country cider!
So below i've put the information and also some piccies of me at some of my favourite cafes, so you too can enjoy the scrummy, cosy, sunday treat too.
The Paintworks (the development the bar is in) is a really quirky area, very shorditch in style, and jam packed full or art houses, galleries, archetects and fabulous street food available in the courtyard and finally my favourite bar – Bocca. There is loads to go and see, beyond indulging in Bocca bars goodies (including a daily deli). Bocca bar itself is like an old converted warehouse inside, and is full or trinkets and antiques. You'll find upbeat underground music, mixed with a quintessially British tea selection, not to mention the tastiest food around.
This place is effortlessly cool, quirky, and serves THE most delicious lunch time treats. Freshly prepared home made paninis stuffed with the lushest of ingredients (personal favourite is roasted vegetable and rocket). They also have a vast range of fresh teas, delicious cakes and proper coffee. The seating is a highlight of this joint, you'll find leather sofas, horses (jumping equipment) turned into tables and a few cosy little stools.
So here it is, my top 3 cafe's for top notch Sunday morning chilling. Enjoy.