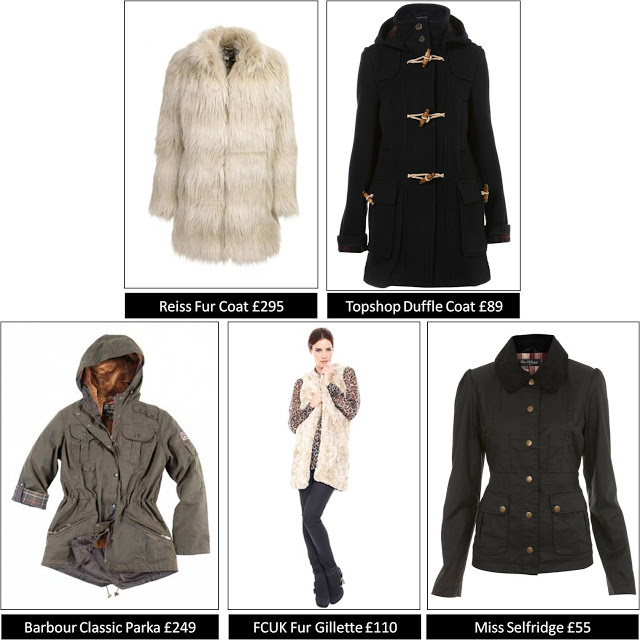 I am a true beliver you can never have too many coats, shoes or bags … at the end of the day, you need a variety to go with different outfits, not to mention the crazy weather.
I have a fair few coats, this is because a couple of years ago, I realised I really didn't have any coats at all … so for the past 3 years I have gradually spent a small fortune purchasing a large selection of coats.
In my collection I have a cream duffle coat (Topshop), a black leather biker jacket (Topshop), a navy blue poncho (Topshop), a wax leather navy coat (Zara), a brown fur coat (Topshop) and finally a smart black coat (Warehouse) … oh not to mention my Jack Wills navy and fur gillette and my ski jacket (North Face)! Quite clearly I like topshop coats, haha!
The highstreet has the most amazing selection of coats every winter, and It's VERY hard not too keep buying more and more and more and more. Although right now, I do seem to have a good selection which I can use for any occasion. Although if I was feeling frivolous, here are a couple of my faves this year:
I've also pulled together a couple of pictures I have of my coats, I don't have many of my duffle or black coat. My Zara wax jacket is new, so haven't been able to find many of this one either. But I will most certainly be sporting it on bonfire night on Saturday .. so you'll be sure to see lots of pictures of it in my bonfire night blog (coming soon).
The Grizzily Bear
Topshop faux fur coat £80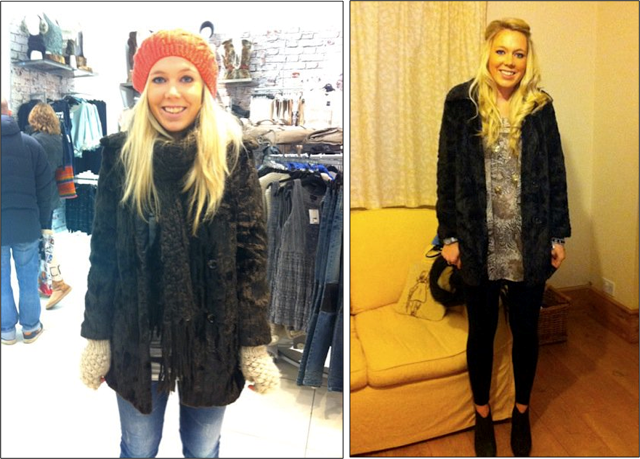 Biker Chick
Topshop leather biker jacket £60

Poncho Darling
Navy poncho Topshop £75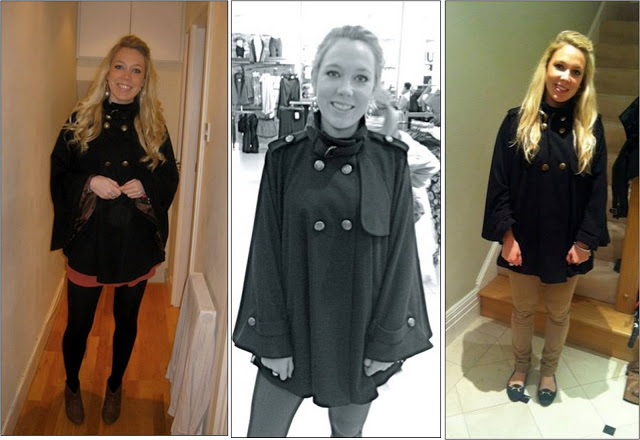 And for a couple of the others:
Wax leather jacket (Zara, £69.99), Jack Wills gillet (£98), cosy bear hat (River Island),cream gloves (Warehouse)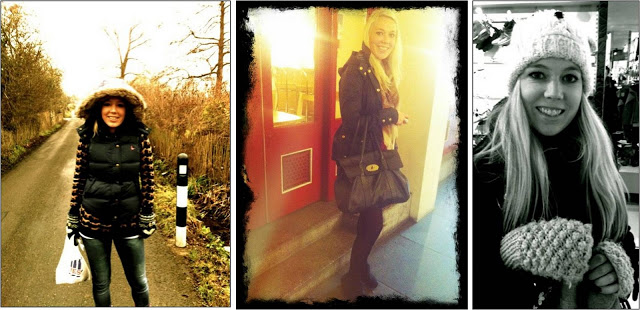 Keep Cosy