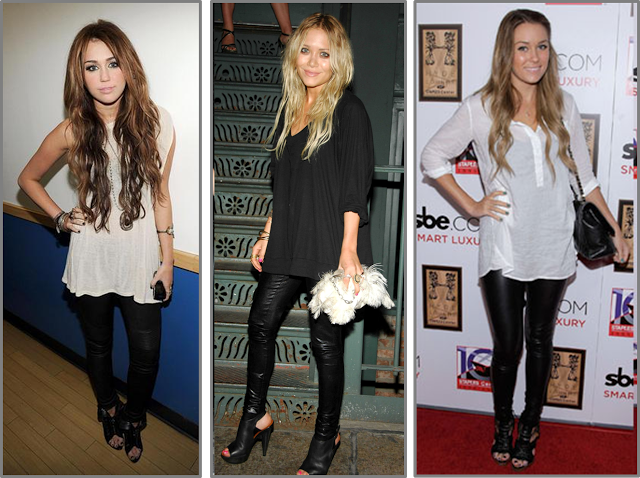 S&M is in … Rhianna's singing about it, celebs are wearing it, and the high street is selling it. The industry is telling us to get involved with the latest fashion craze … LEATHER!
Thanks to the shed loads of celebs who've been sporting the leather trouser day look, from Elle the body to Miley Cyrus and the LA stick insects, I can no longer resist the look. I have to get involved.
So the leather jacket was my first embrace back in 2010, leather shorts my next leap of faith, and now after much lusting and debate, I've gone and purchased myself a pair of faux leather trousers.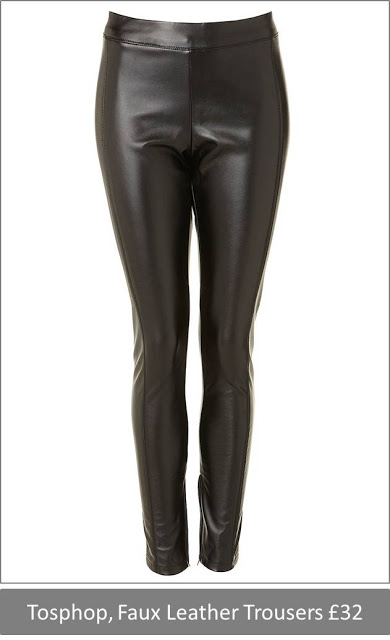 My leather trouser intention is not night time party outfit, oh no, my intention is far more risque, I am going to join the celebs and go all out day time leather. Now, I was a little wary of leather pants, namely because I thought you had to have bambi esque pin legs to pull them off. But actually when I was catwalking the look in the Topshop changing room the amount of complements I had from other girls I came to the conclusion it would be rude not to buy them and join the ranks. So there it is, I am part of the crew, I am not saying they are easy to get on, but once they are, they actually look pretty cool.
So I encourage you all, ditch the denim and join the leather cult.