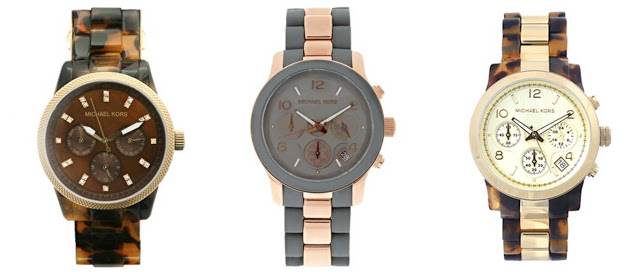 I have been lusting over Michael Kors watches for too long now and I think it's probably time I just bit the bullet and whipped out the credit card. I actually have £150 of Selfridges vouchers to spend and there's 20% off at Selfridges this weekend … could it be fate?
These are my 3 favourites, and bizarely (considering my track record of taste) my favourite is actually the Tortoiseshell bracelet watch, which at £179 is the cheapest. That's a first. I love the MK5465 (grey watch) but it's so similar to my
Marc by Marc Jacobs
one I got bought last Christmas, that it'd probably be a silly purchase (see I can be responsible).
My dad did always tell me you can never have too many watches, a variety for all the occasions life may throw at you. That's excuse enough for me.