Jour Un
This outfit was a midnight blue silk Zara top, Jamie jeans from Topshop and Dune Kool D boots
So planning outfits for work is a tricky one, but also one of my favourite jobs (unless it goes wrong and makes me late). The nice thing about the advertising world, is that its all about self expression … I can wear what I want to work, within reason.
My style is fairly smart casual, so most my work outfits I'd wear anyway outside of the office, which is always handy for the bank balance. But this does mean I like to have AS MANY outfits to choose from as possible – so yes, shopping is constant.
This week is a busy one, I have lots of client meetings, an advertising conference, some media lunches and as always a nice vino after work with the girls on Thursday. I thought I would share a couple of the outfits I wore this week :)
Jour Deux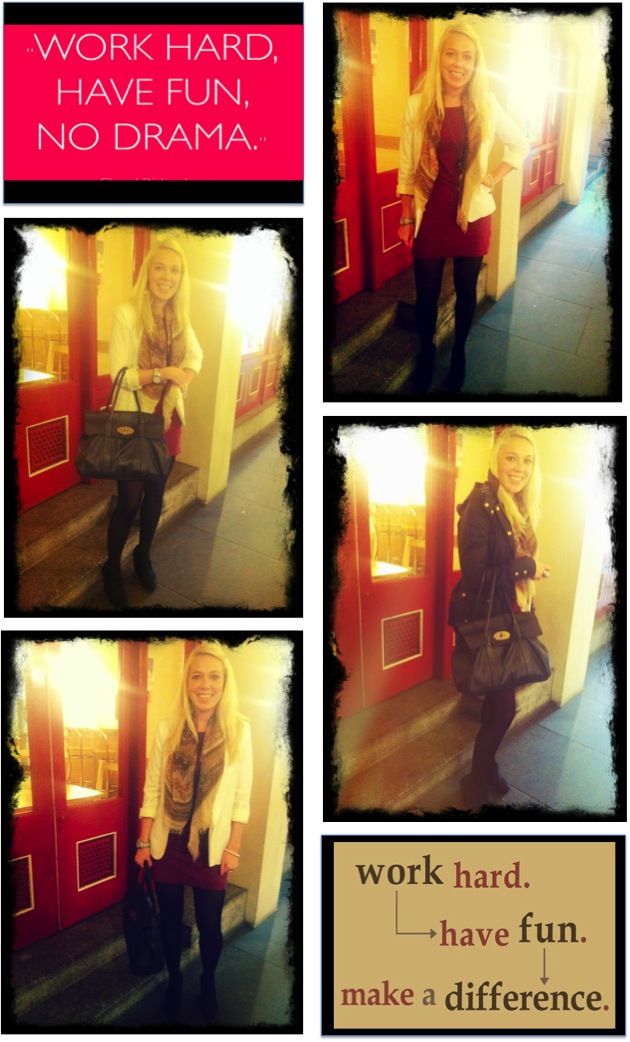 My outfit consisted of a French Connection burgundy body con dress, Dune Kool D wedges, cream Topshop blazer, Primark pashmina, Zara wax jacket & My Mulberry Bayswater.
This is how I tend to wear my eye makeup: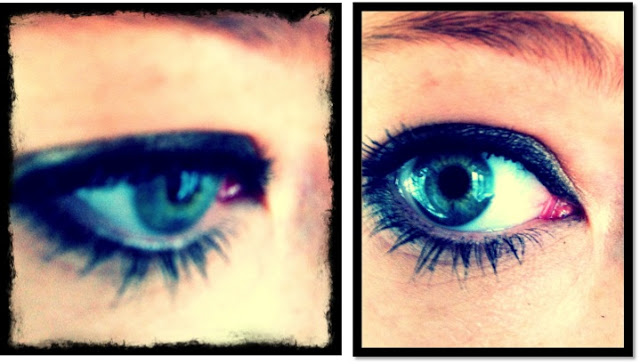 For day wear I always use Clinique mascara and a Chanel goldy brown eye shadow, with bobby brown chocolate shimmer brown gel eyeliner … and Benefit you rebel & hoola on my face :), finished off with some extreme pink Clinique lipstick.
And my day jewellery: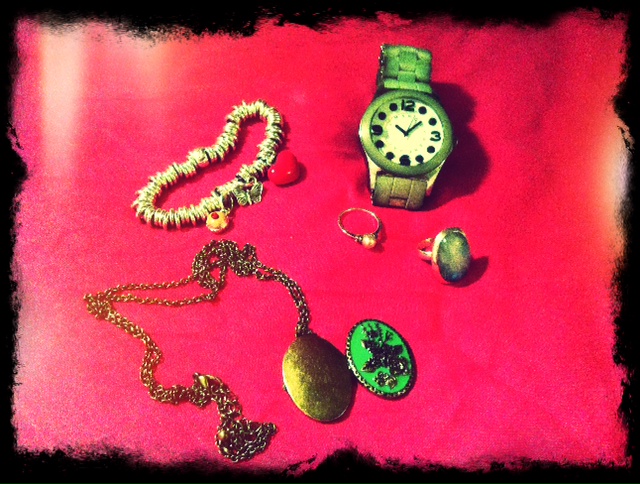 Includes Marc Jacobs watch, Links of London Bracelet and heart, butterfly and cupcake charm (all curtesy of my lovely boy), Vintage jewell ring and pearl Accessorise ring, finally my cheap as chips Primark locket necklace
My first outfit blog, eek, hope you enjoyed!!