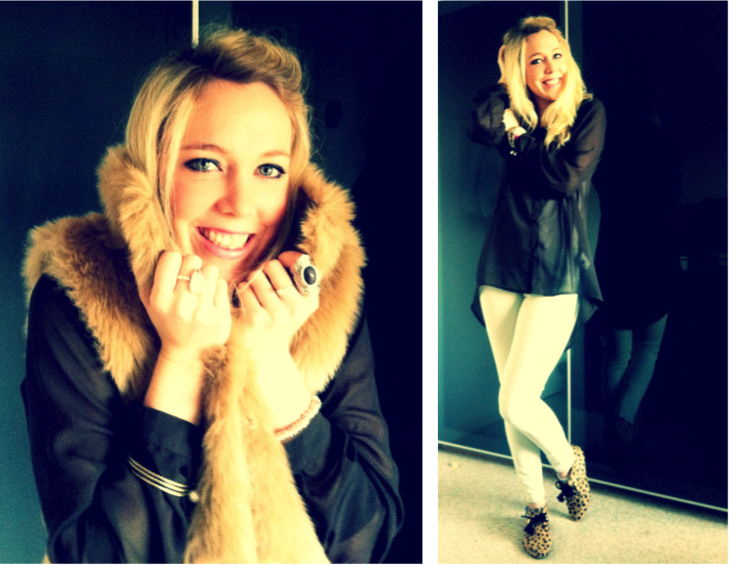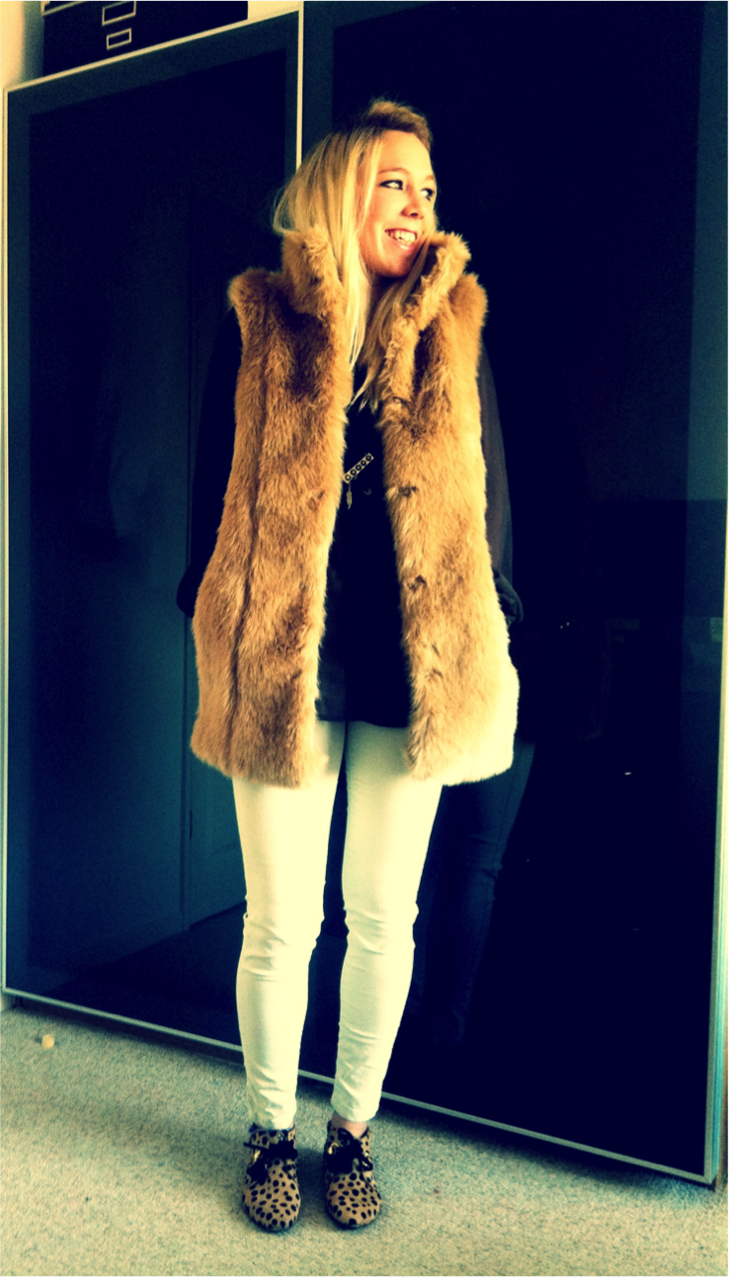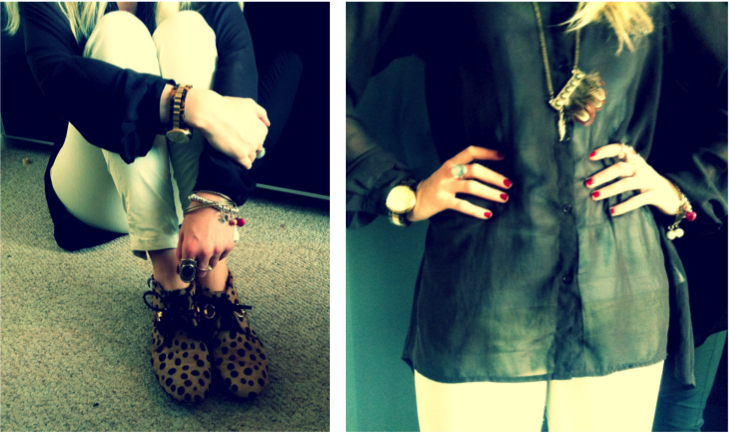 . Zara Faux Fur Gilet . Zara White Jeans . Urban Outfitters Leopard Boots . Gina Tricot Chiffon Blouse . Michael Kors Turtle Shell Watch . Street Princess Earings & Necklace . Links of London Charm Bracelet . Own Rings . 
As promised, here is another of my Christmas pressies, my Zara Faux Fur Gillet. This was from my mum & S'dad and I was so pleased when I opened it. I'd blogged about the gilet & a leopard print dress a while back, and mum sneakily had a read and decided to get me both for Christmas. The colour of the gilet is perfect for blonde hair, I did go and have a little try of the other fur shades just to make sure (they do a lush white/cream fur one too) but actually this one looked the nicest on me by far.
I wore it really casually with some white jeans and a burgundy chiffon blouse while shopping in Bristol today. I also wore my brand new Michael Kors watch which my boyfriend brought me for Christmas too. The lovely thing about my new gilet it is you can easily dress it up for an evening out, or team with your flats and skinnies for day time wear.