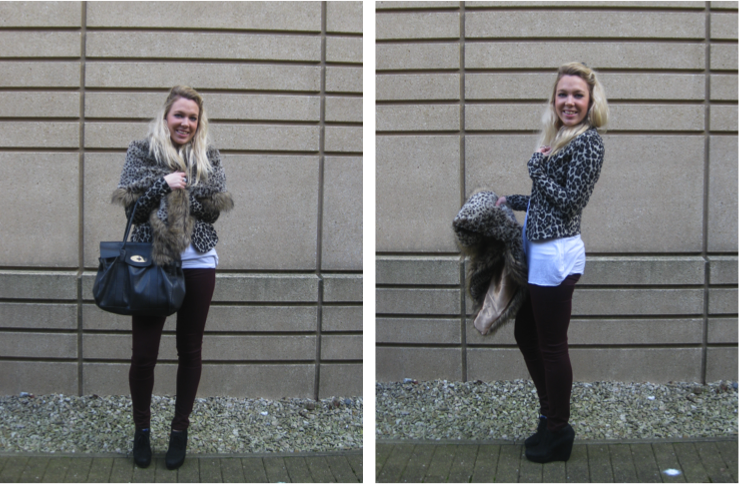 . Topshop Moto Leigh Supersoft Skinny Jeans . Miss Selfridge Leopard Print Jacket . River Island Fur Scarf . Dune Wedges . Mulberry Bayswater . Standard Jewellery . Michael Kors Watch .
 AGHHH, I am so excited to share this post with you all. As you probably know from my constant tweeting and posting on the matter I've been after an SLR camera for ages. What with all my travels and obsession with taking photos of everything, I decided it was about time I invested in a super special camera. My dad gave me £200 for Christmas to go towards my dream bag (Chanel Classic Flap in black & gold), however when I discovered the price has increased by £1000 over the last 4 years (the bag now costs £2500) it was totally clear this bag is going to be a dream for a lot longer. The plus side of this is that I now had £200 to help fund my camera. Along with my trusty overdraft (which despite working for 3 years, I still haven't cleared) and some additional Christmas money I had … I've gone and invested in the one and only Canon D550. I am so chuffed by my new purchase and mega excited to get snapping.
 So today's post is two fold; naturally some snaps of my new camera & my excitement when I purchased it, but also my outfit of the day :)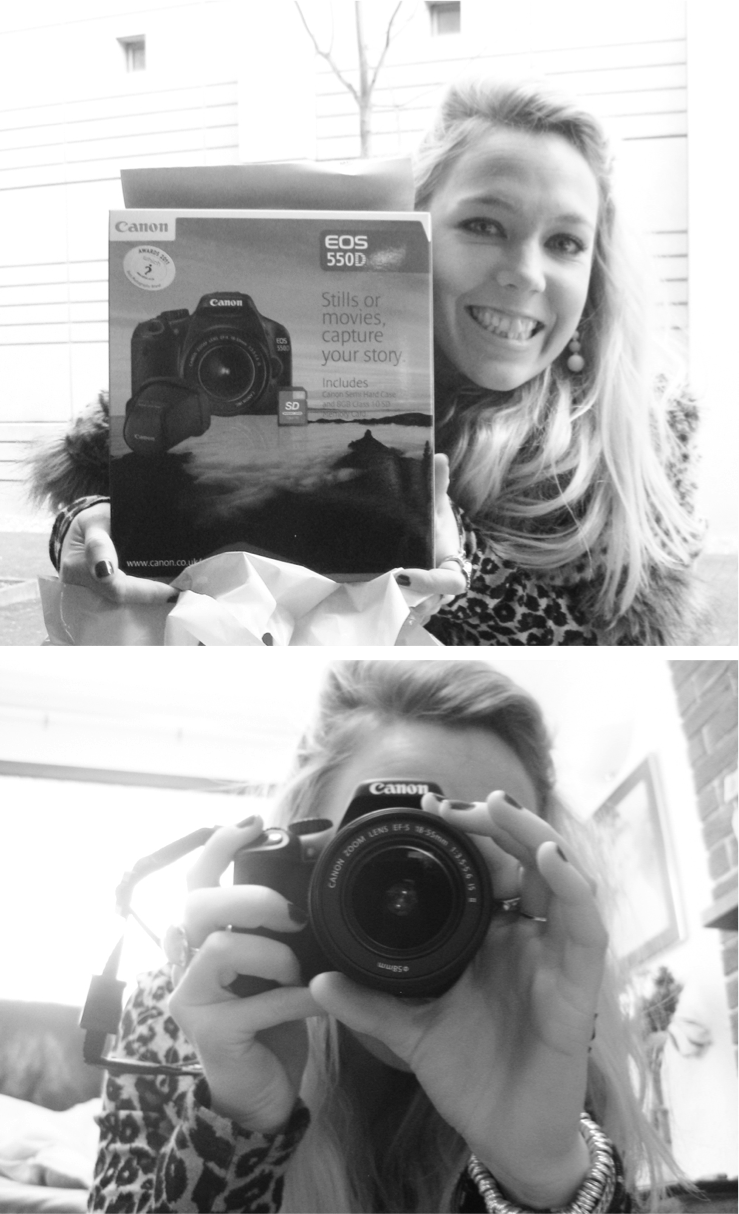 . Canon D550 (case & memory card included) – John Lewis £549 .
I'm so excited to start taking photo's and share them with you on my blog. Hopefully it'll make for some fab posts :)
What camera do you use and is it your pride and joy?