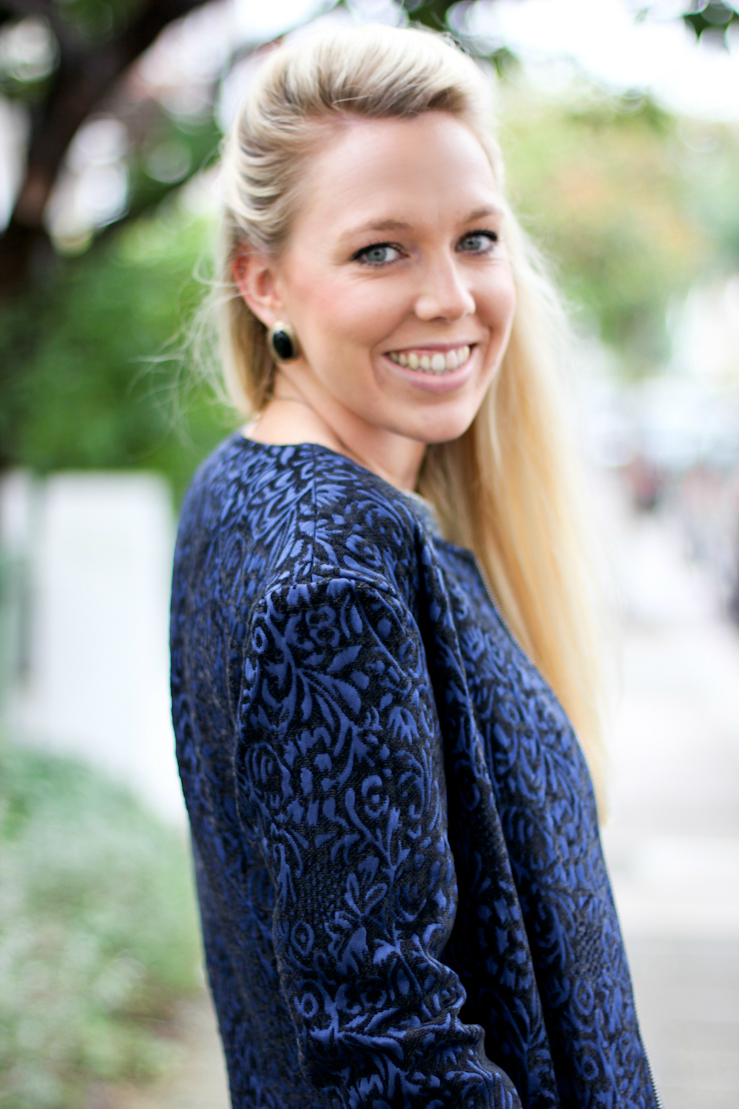 ---
. JACQUARD PRINT .
---
Oh how I love a good coat, I already have an overzealous collection but there's always room for another member, especially when it's a royal blue jacquard number. I mean, it'd be ludicrous to say no, right?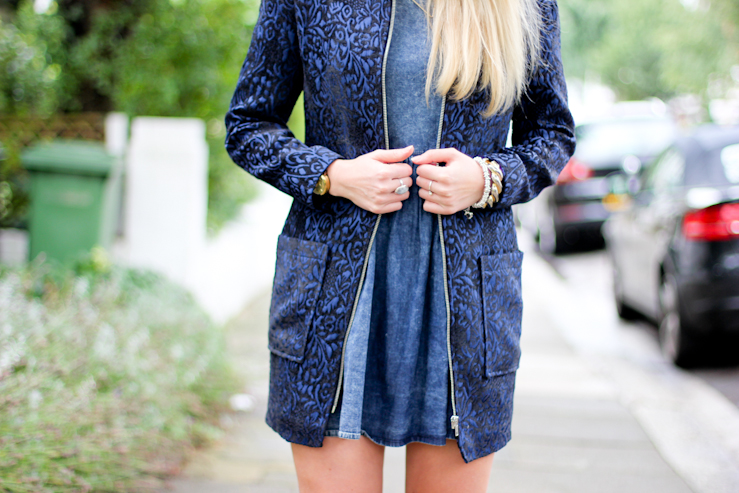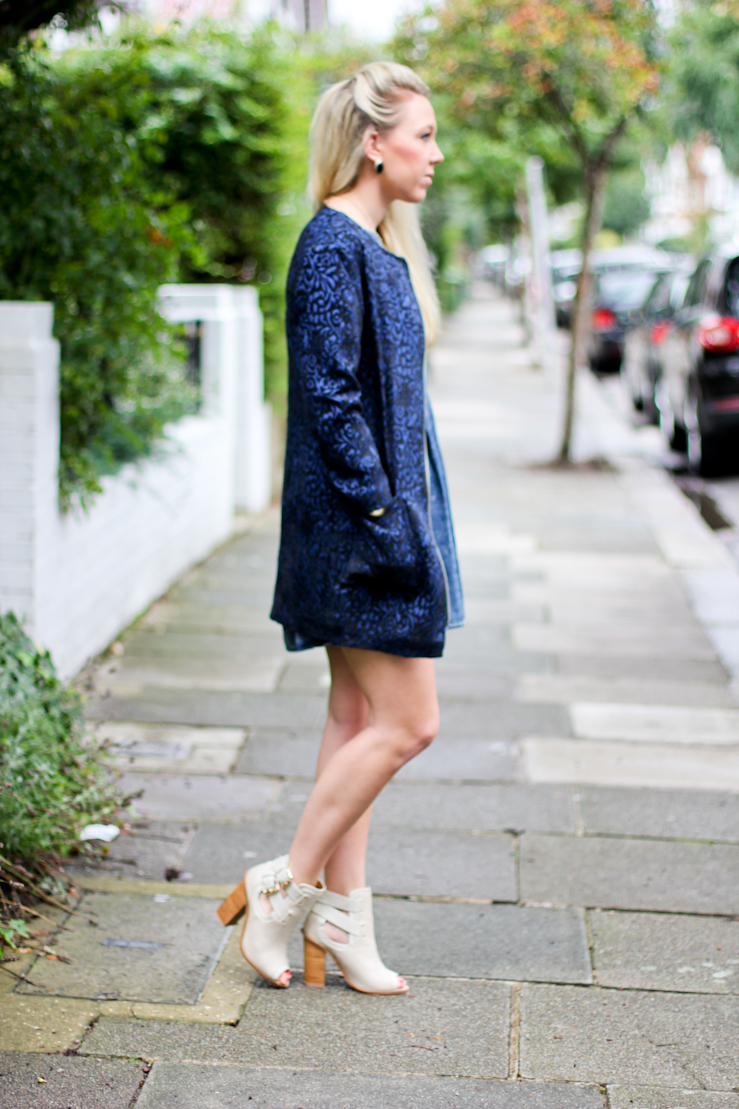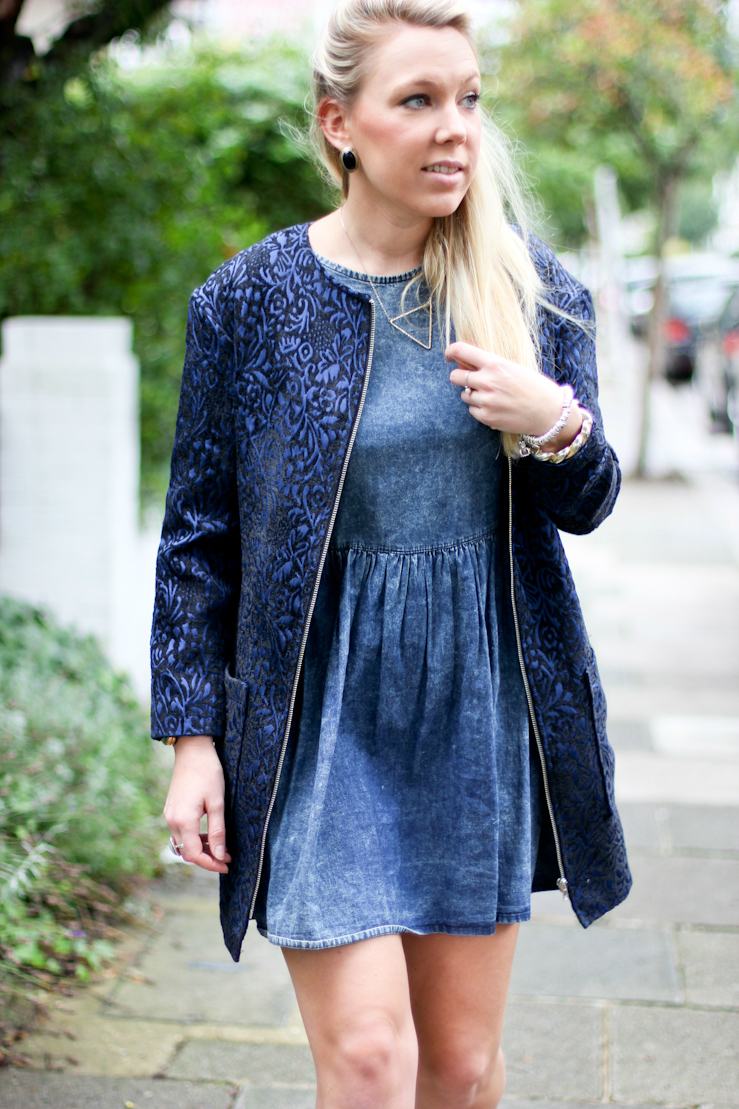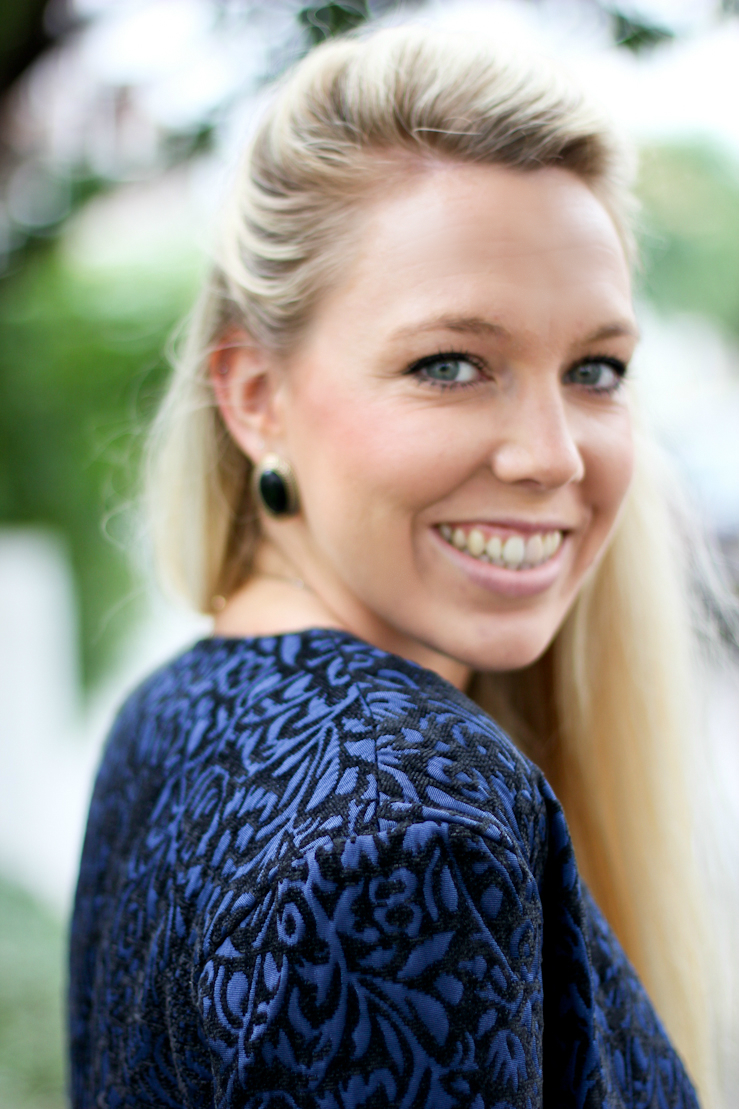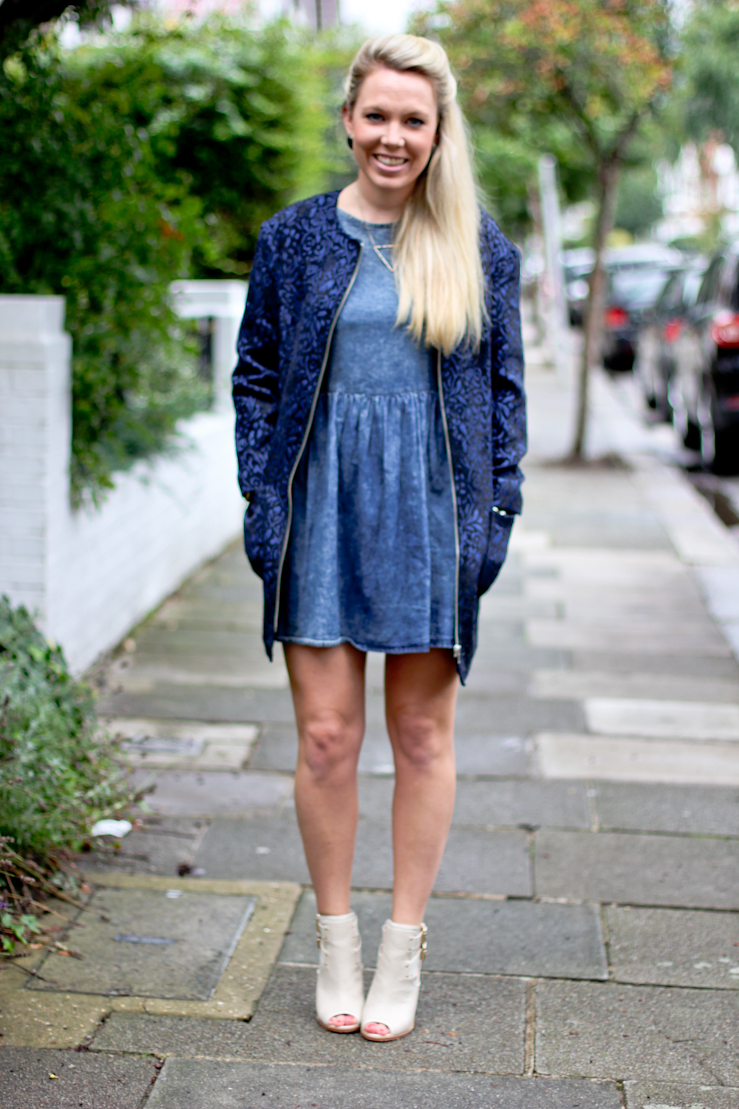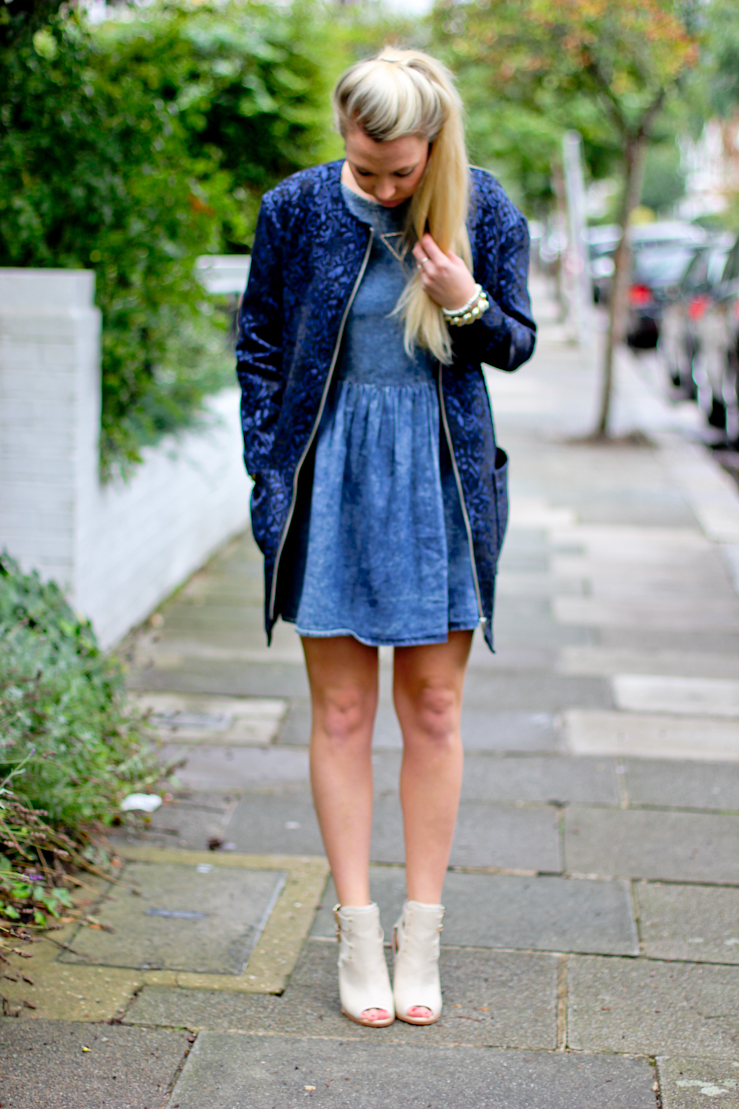 This new jacket is an automatic favourite of mine and a real gem from the MeeMee.com collection (it's actually a Glamorous piece). I love the cut, the print, the colour and the style so all in all it does no wrong by me.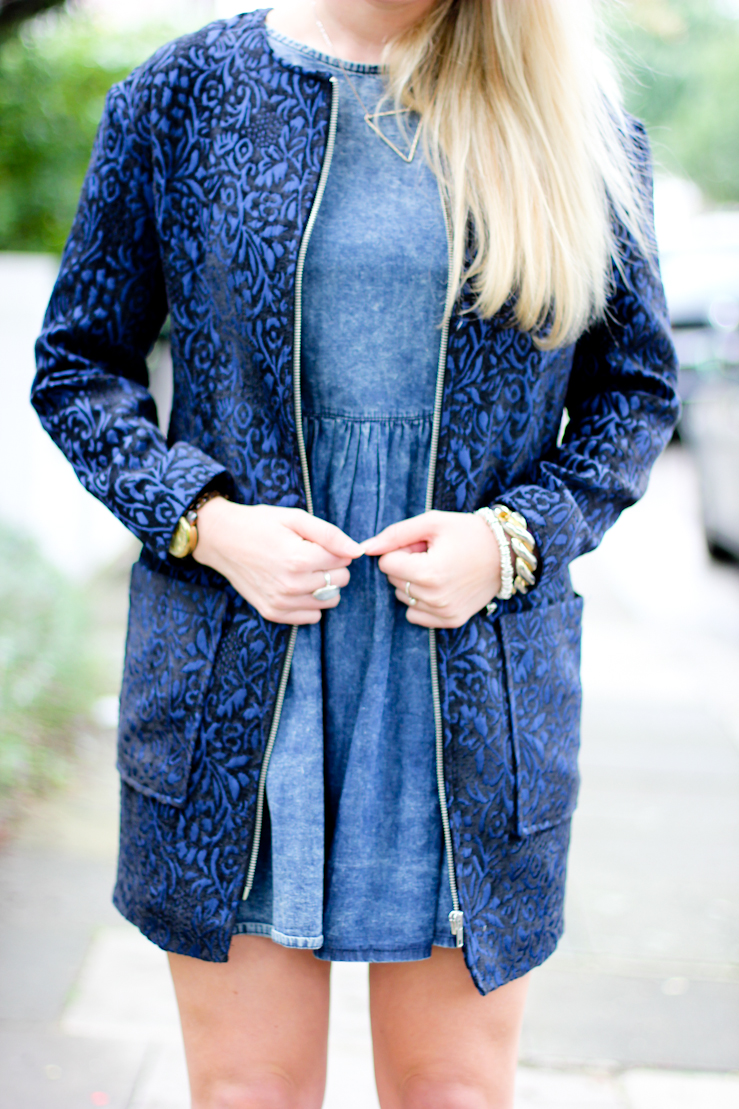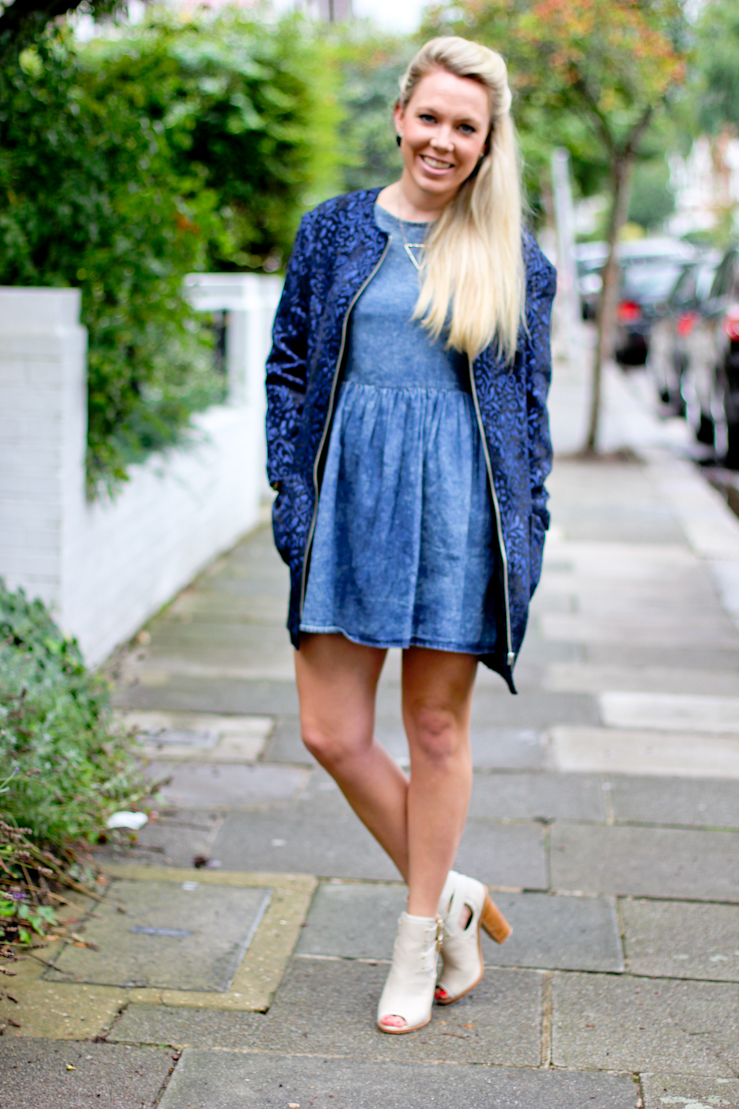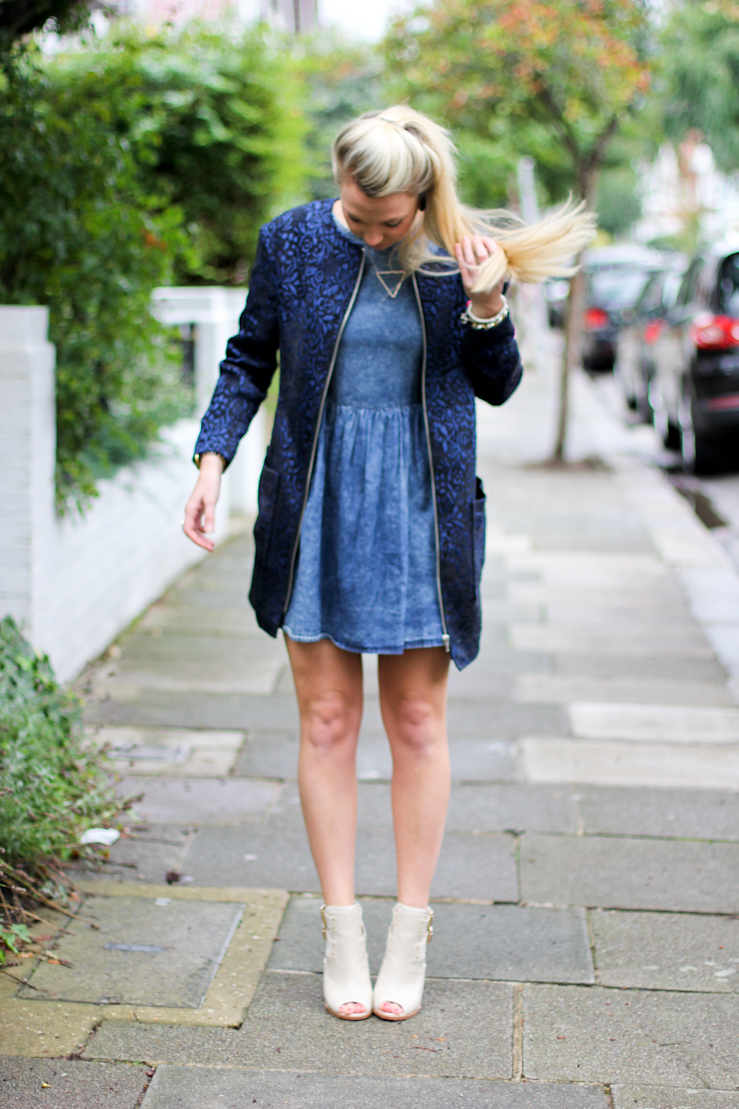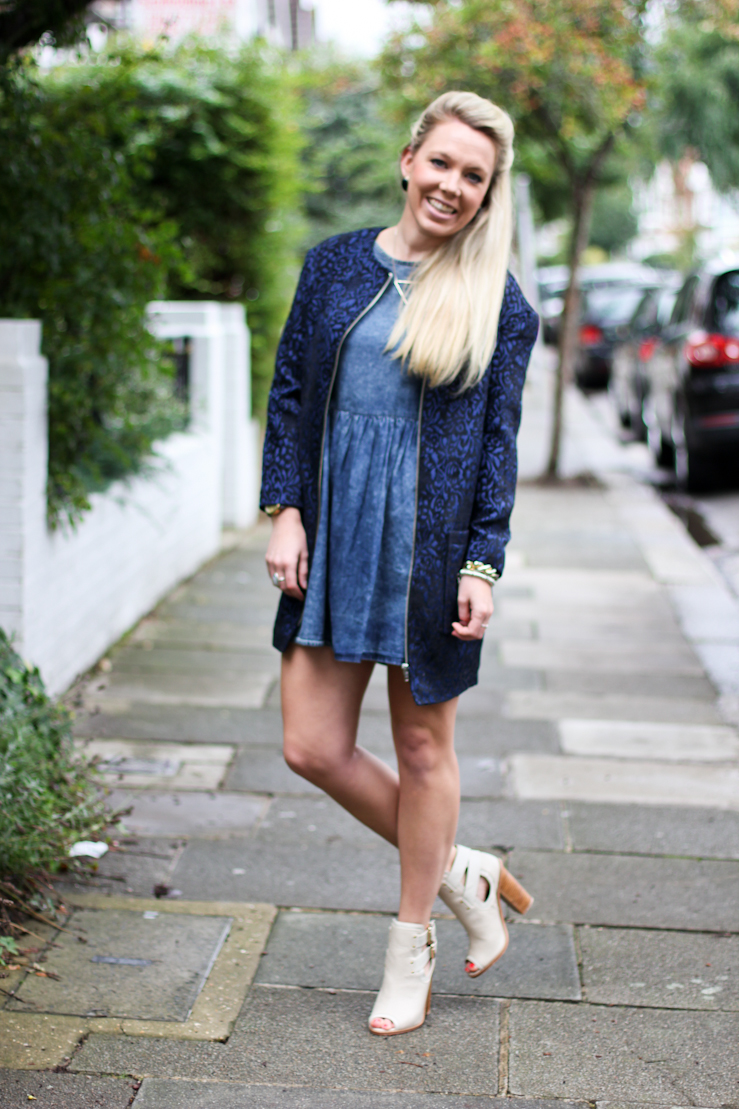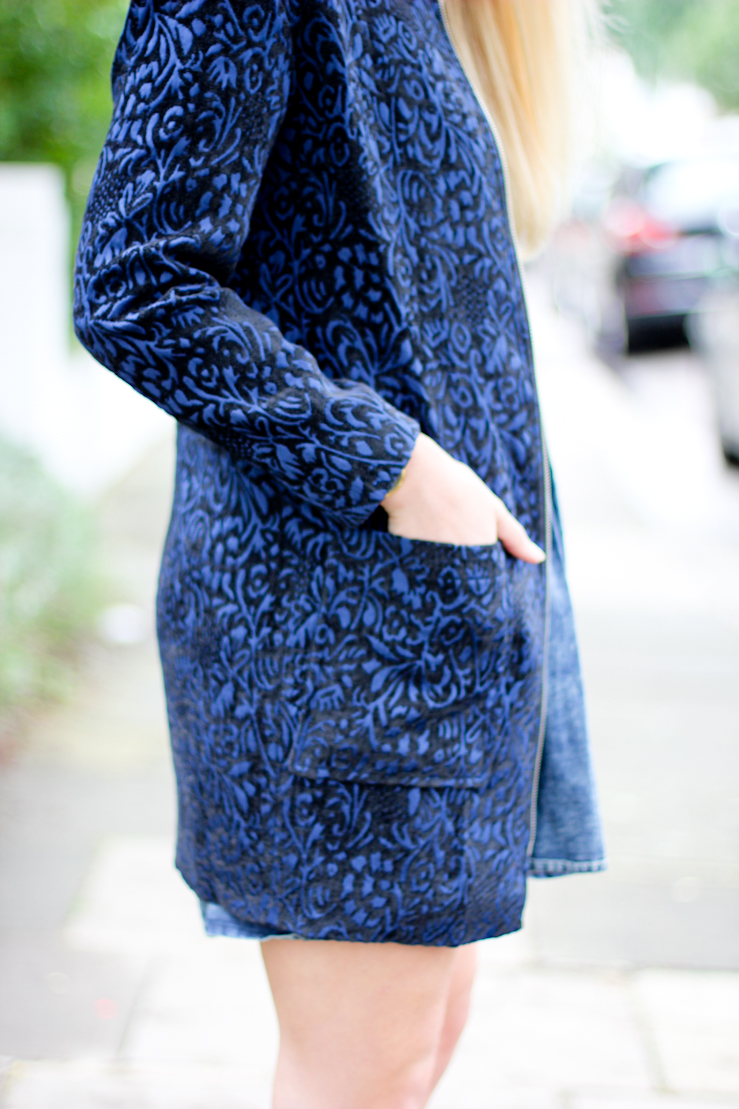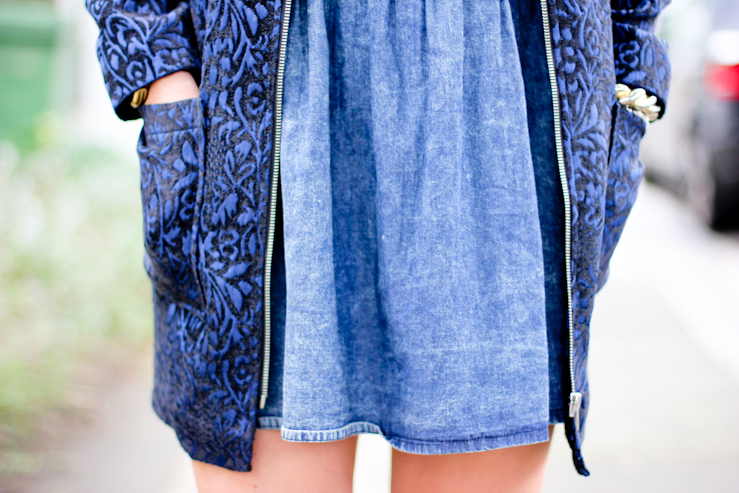 . Miss Selfridge Ankle Boots £60 (sale £30) .
I wore this outfit on Saturday for a spot of shopping and also for drinks with my friends to celebrate a birthday. It's a pretty casual affair, comfy and relatively simple, but the coat and shoes really give it a punch of glam.
You probably saw these shoes on my blog a few weeks back, here, but this is the first time i've featured them in an outfit post. I've been wearing them a lot in the last few days (making the most of the peep toe before it becomes way too chilly to wear) and am also wearing them today for a work / LFW transitional outfit. They're super cute and were very much worth the stress of hunting them down.
What do you think of my new jacquard midnight blue coat? What would you wear this with? PS, if you have any tips for how to wear peep toes in winter – do share :)