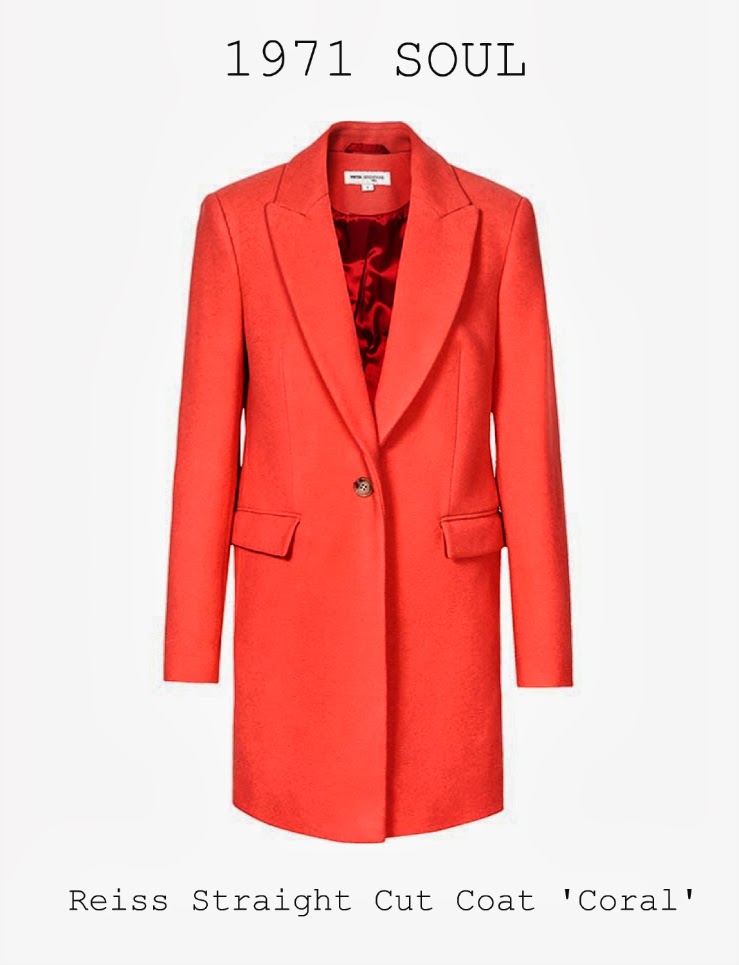 ---
. REISS 1971 SOUL .
---
Today has been spent shopping in London, a day dedicated to shop browsing. It's not often this happens to me, i'm more of a sporadic shopper, continually topping up my wardrobe, but today we decided to make a day of it.
I very surprisingly only came home with one item, a pair of leather look trousers, but have spied a special something that I will be spending the next few nights dreaming about (no doubt until I own the beauty myself). This coral coat from Reiss has grabbed my attention, in a big way. I've been admiring the whole 'pink coat' trend lately but having seen this one in Reiss this weekend, i'm desperate to get a piece of the action. At £295 its going to require a piggy bank :)
Are you a fan of the pink coat trend? What do you think of this coral number?