---
. BLACK MIDI DRESS .
---
Tonight is my work Christmas party, cue desperate searching for a suitable dress, last minute manicures and some serious panic. Despite the fact I have a wardrobe bursting with dresses, shoes, jackets, skirts and god knows whatever else, there's always that age old issue of 'i have nothing to wear'!! Finding a suitable work christmas party dress is always a difficult task, balancing the want to look beautiful and festive with maintaining that air of professionalism and not looking like the office tart.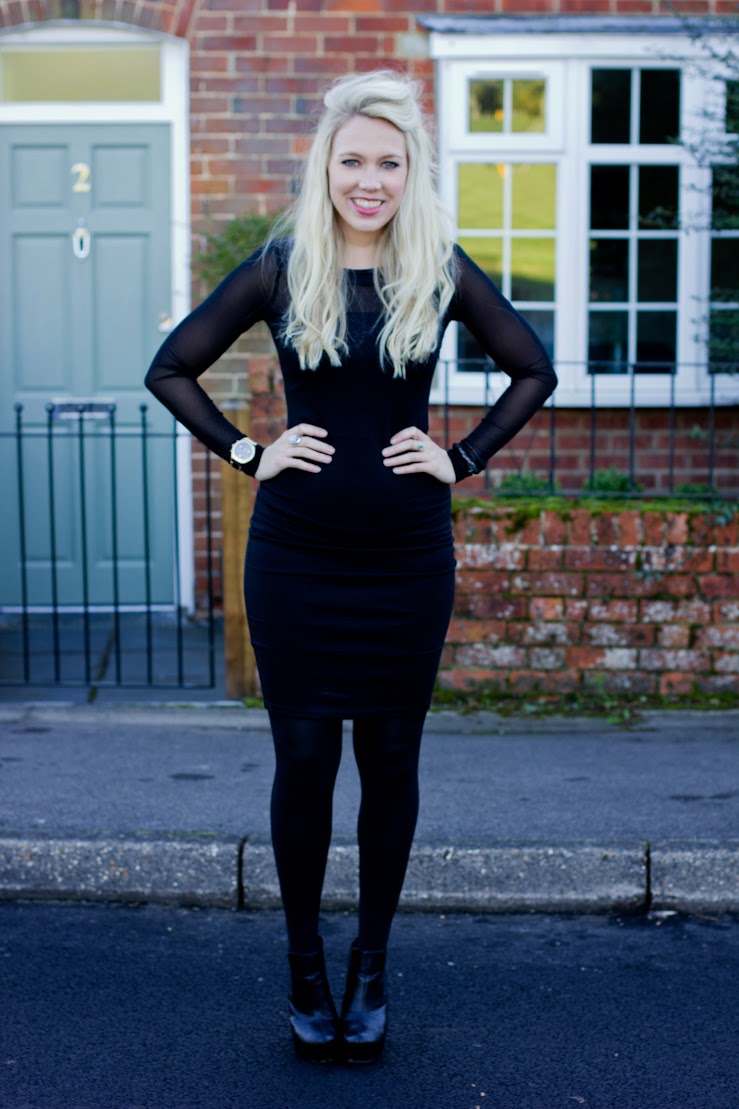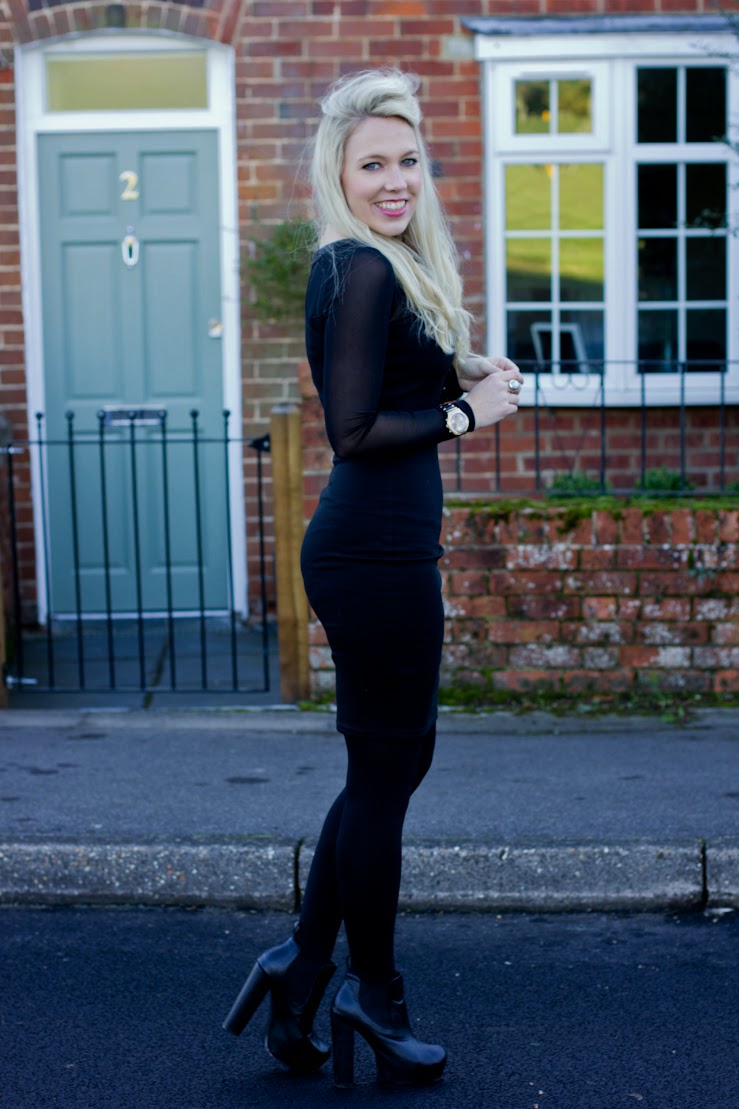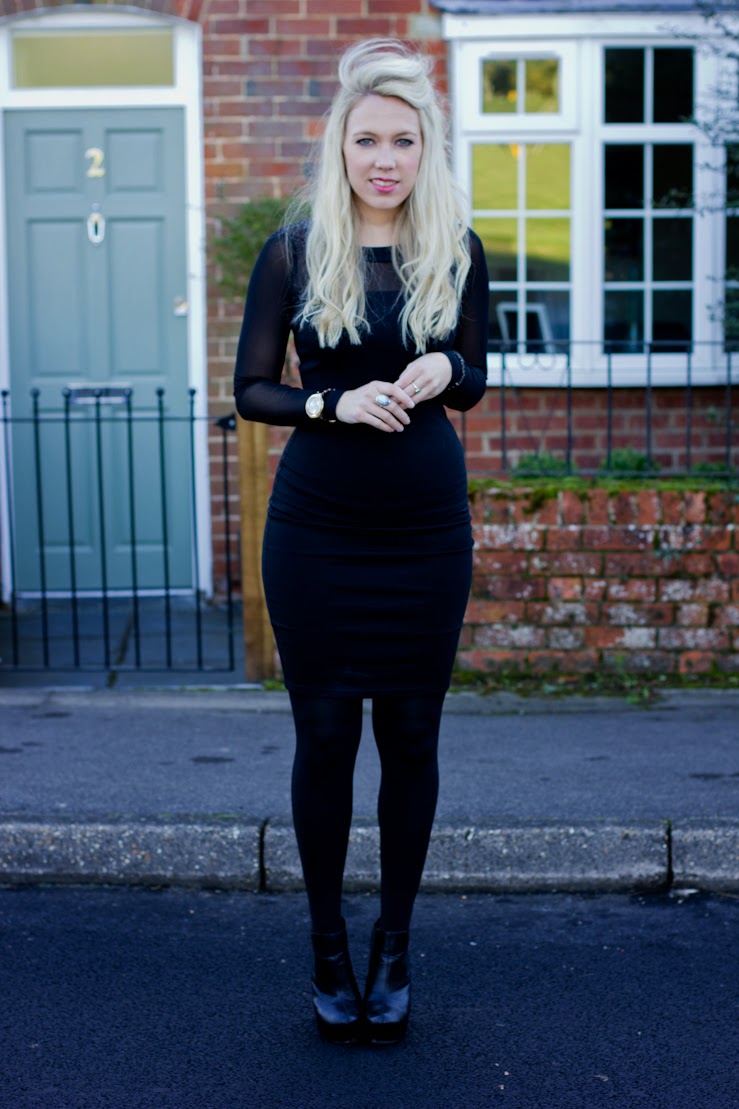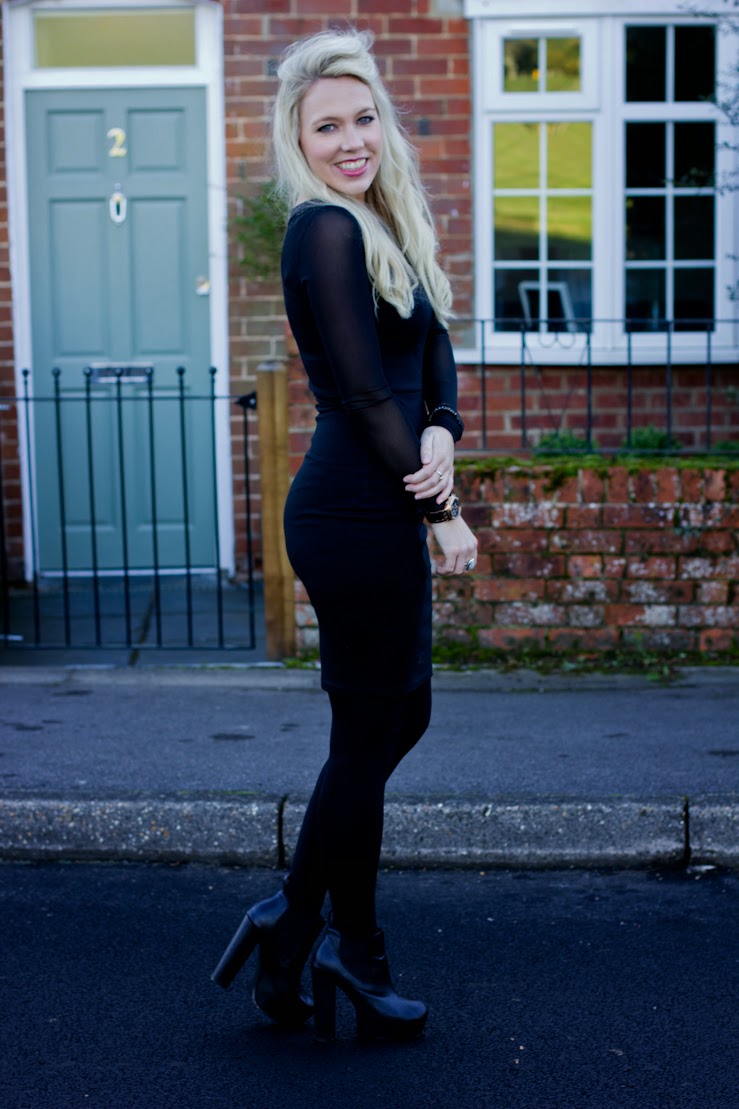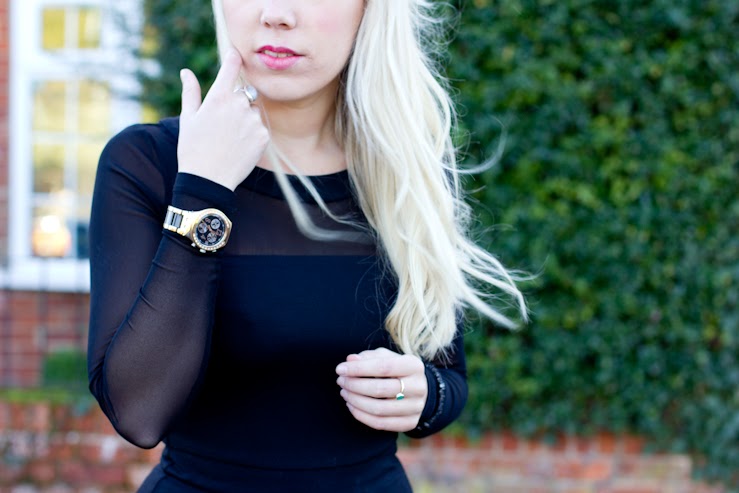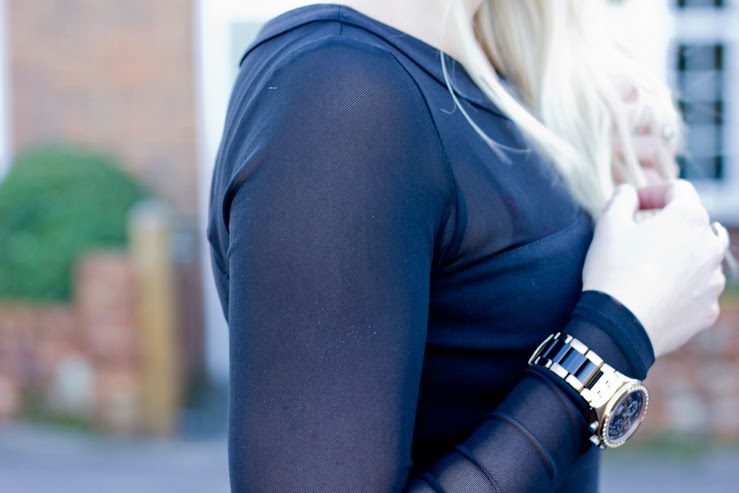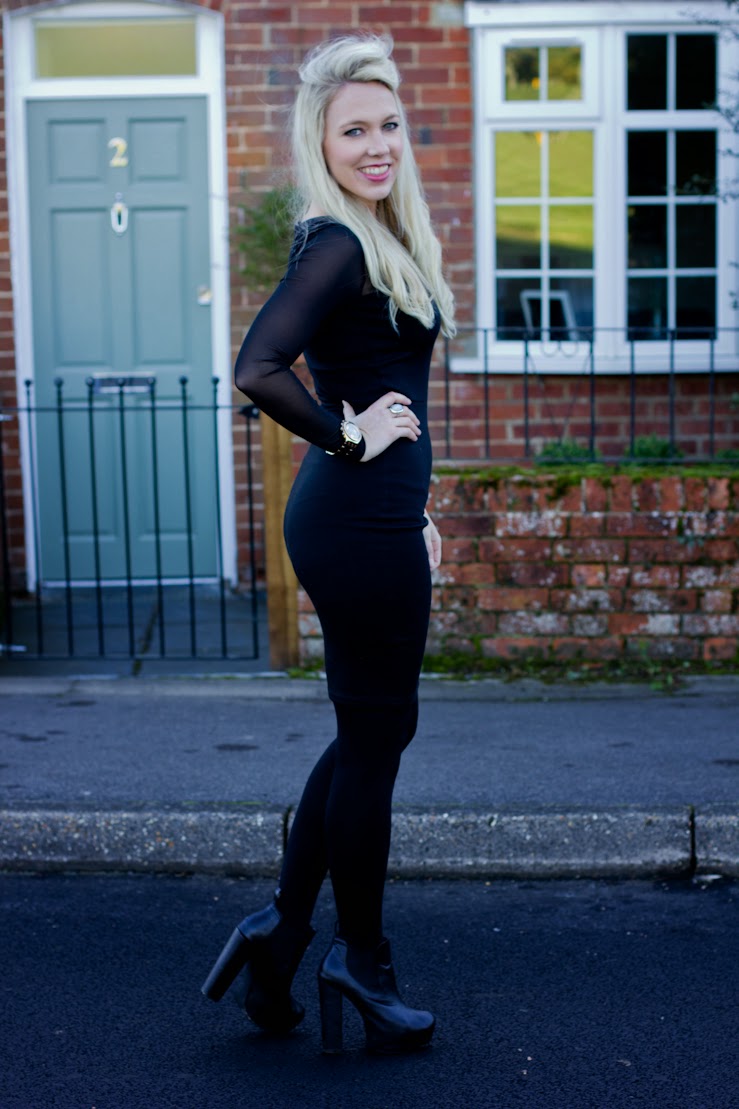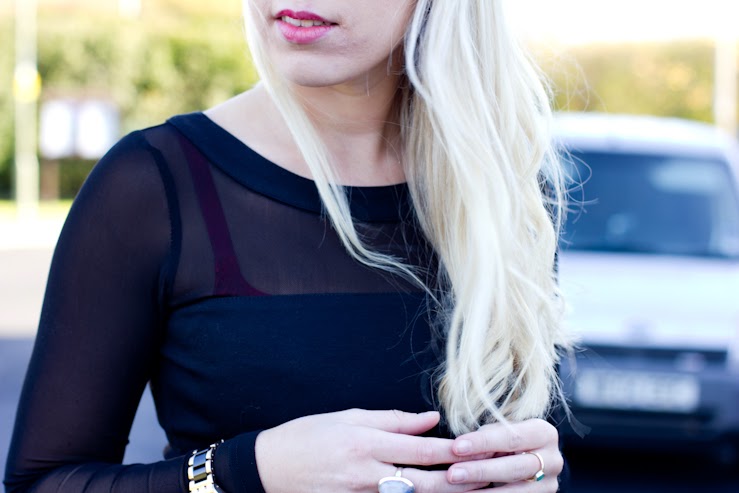 An LBD is always a winner and this Sugarhill boutique number ticks all the boxes. Sophisticated, glamorous and suitably party ready. I've been waiting for a time to wear this little number since I was fortunate enough to be sent it a month or so ago. Now the time has finally arrived. The midi length is something a little different for a Christmas party but I really like how elegant it looks, the sheer top and arms give the dress a little glamorous edge.
I'll be styling the dress with my Marni heels and my Mulberry Willow clutch … and a pro will be doing my hair for the occasion (thank god). I'm super excited :)