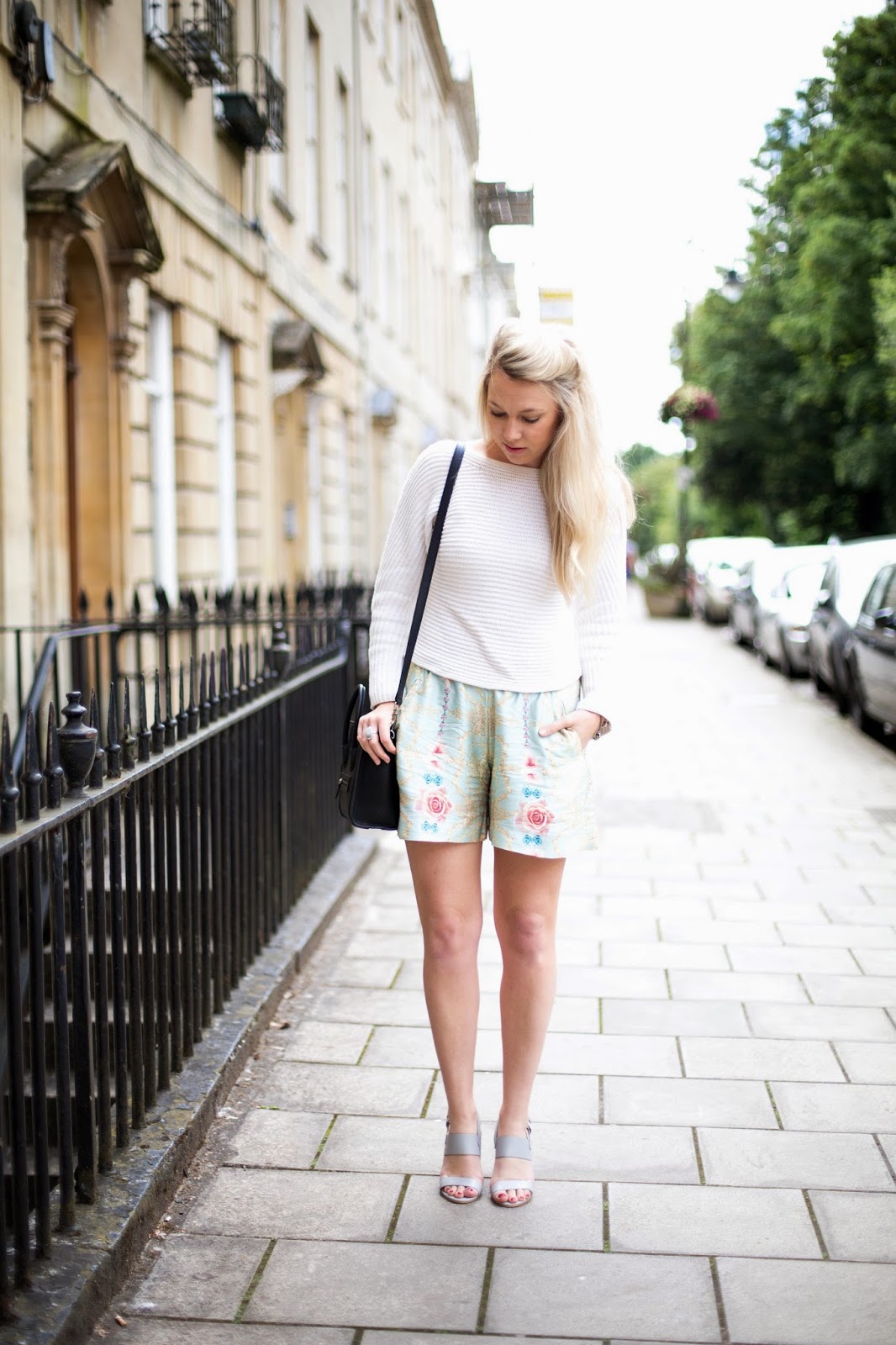 ---
. SILK SHORTS & LEATHER SANDALS .
---
As you'll know from yesterdays post, this weekend I treated myself to a new pair of summer sandals. My Office garland grey leather block heeled sandals. The grey leather is something I'm really loving this summer & these sandals not only ticked the grey leather box, they're also a super comfy block heel which makes them perfect for day and work wear, not only an evening out.
. MONKI SHORTS . MONKI SWEATER . OFFICE GARLAND HEELS . CELINE NANO

I wore the heels yesterday for an afternoon out in Clifton village, teamed with my Monki silk shorts and  Monki cropped jumper. The sun was trying to sneak through so I thought i'd honour it's efforts by getting my legs out for the afternoon. The sandals go perfectly with this style of boyfriend shorts but also look equally fab with skinny jeans or a shift dress –  i'm going to get a lot of wear out of them no doubt.
I feel like i've been splurging a lot lately with my Celine Nano, Jimmy Choo's, my new French Connection Sweetie Dress & a couple of other summer items like my Zara short suit & now these summer sandals. I've lost all control it would seem, and it's only being spurred on further by a Reiss short suit which i'm desperate for. The price tag is seriously scaring me, but by god it looks good.
What do you think of these new summer sandals? Have you been splurging on a new summer wardrobe?