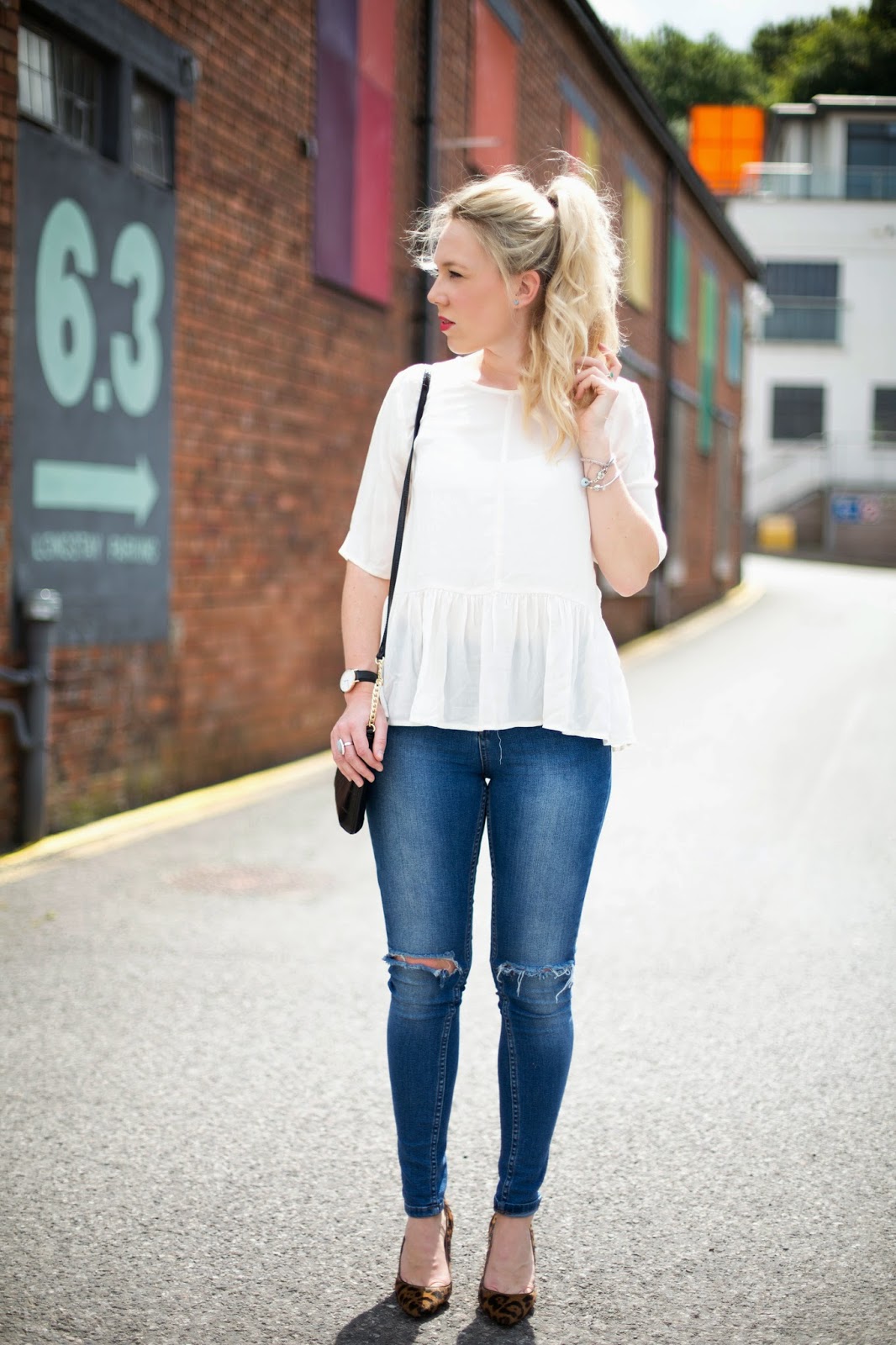 ---
. WHISTLES DENIM JEANS .
---
I'm keeping things low key and comfortable today on the blog, after all today's all about last minute packing and jet-setting my way out for 11 nights in the sun, sea and sand. When I travel I don't like to slum it, i'm no onesie traveler (I actually was on the same flight as JB from JLS back in March and all the girls were in onesies), but I do like to keep things comfortable. Jeans and a simple top are my staple travel wear.
. WHISTLES DENIM JEANS . LK BENNETT FLORETE PUMPS . MODALU TWIGGY BAG . ASOS BLOUSE . 

I've glammed this simple denim look up slightly with my incredible LK Bennett pumps & my Modalu twiggy bag, but otherwise the outfit is low key and effortless. These Whistles ripped jeans despite looking freakin' awesome are actually my comfiest jean I own. The cut &  fit is perfect for my shape making them unbelievably comfortable to wear. The blouse is a little number from ASOS which I picked up a little while ago, it's great teamed with a skinny jean & actually looks quite smart despite the fact it was a total bargain (£30).
The Modalu Twiggy Bag & LK Bennett pumps are a cheeky little upgrade to this look, naturally whilst at the airport i'd swap for a pair of slip ons, but it's always handy to keep a sleek pair of pumps on you just in case the airport turns into champagne & oysters. My little Twiggy crossover bag is the perfect evening companion but also great for carrying essentials – passport, phone, dollar.
What do you think of this denim look? Are you a fan of the ripped jean?