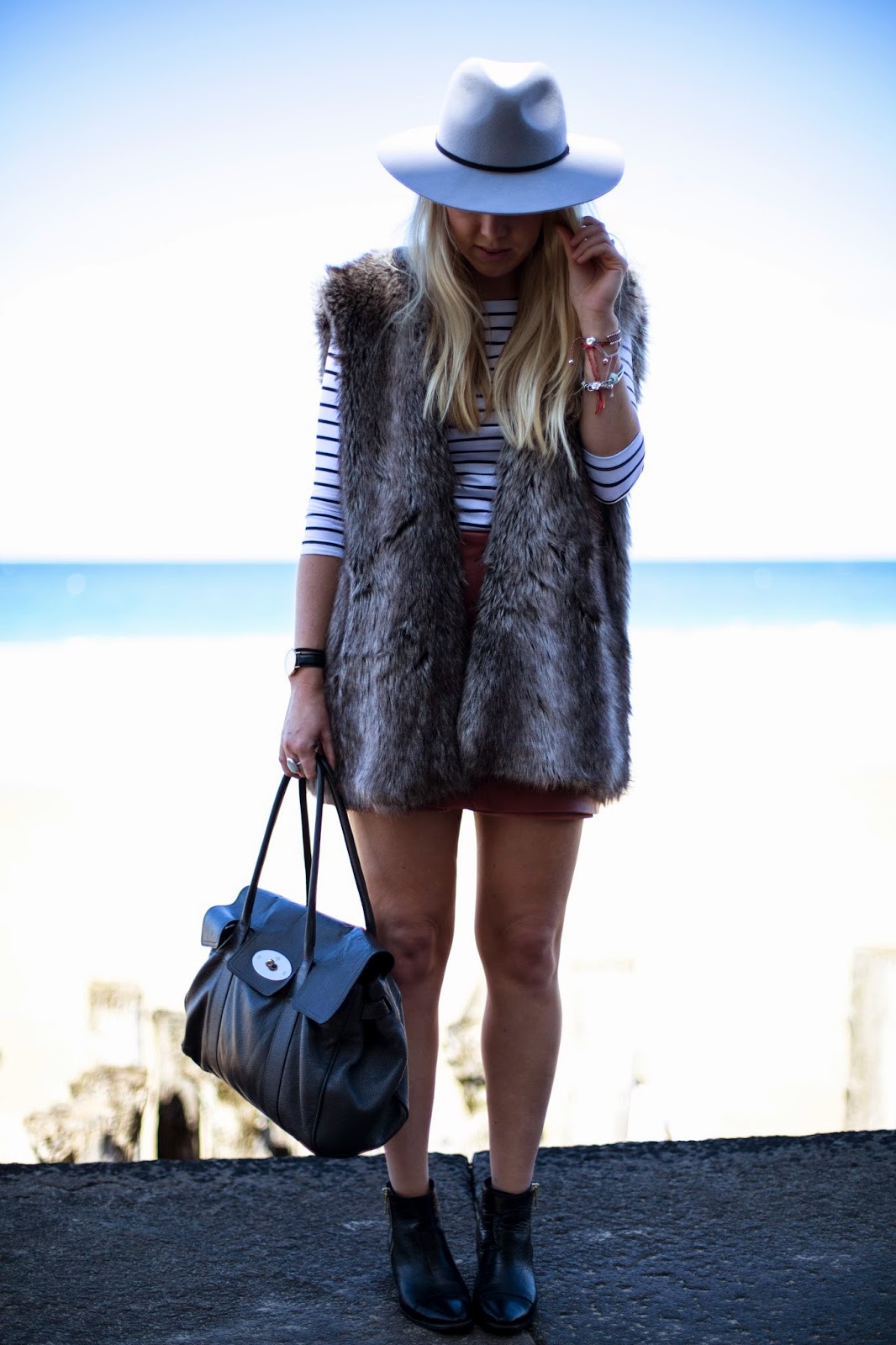 ---
. REISS LEATHER SKIRT & ZARA FUR GILET .
---
I'm back from a week working in Copenhagen and whilst visiting the city again was absolutely fantastic (it's a city I fall in love with every time) i'm absolutely shattered. I've been fighting the cold for a week and combining that with extremely busy working days, evenings spent socializing with colleagues and a lot of travel i'm now just absolutely shattered. Craving my PJ's, a hot water bottle & the sofa!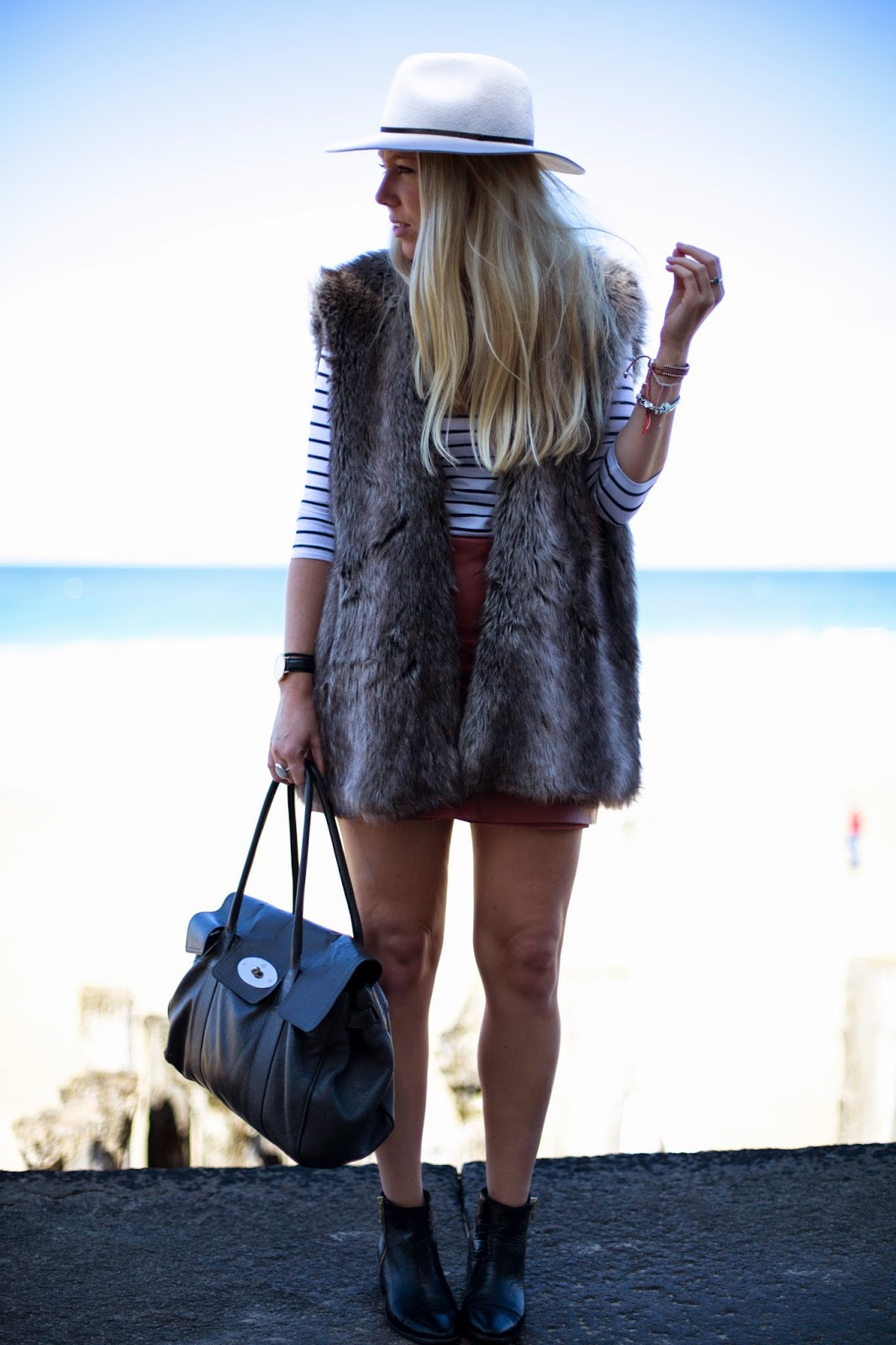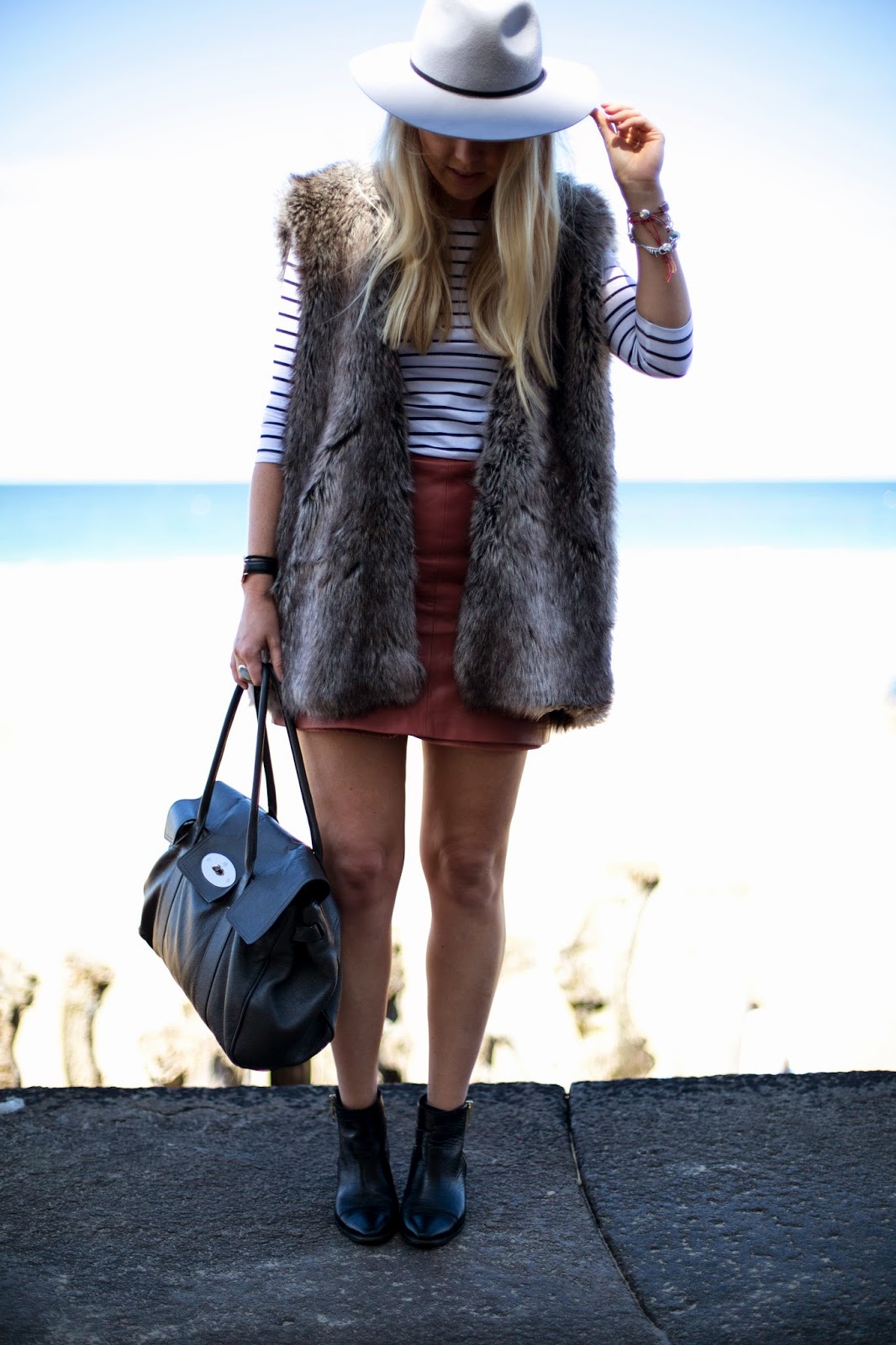 . REISS LEATHER MINI . FRENCH CONNECTION BRETON TOP . ZARA FUR GILET . 
. MULBERRY BAYSWATER . KG SERPENT BOOTS .

But there's no rest for the wicked right? And that means today's as busy as ever, juggling work, life chores (picking up my new lens, collecting my repaired lens, unpacking & repacking) plus driving back to Winchester tonight for the weekend. In times like this I just want to wear PJ's, but that would be no fun to share with you all on here (although I have to say I do have some new PJ's which i really love right now), so instead I thought i'd share a bit of a throw back look from my trip to France earlier this year. This kind of look is the sort of thing i'd throw on in Autumn when you get the odd day of glorious sunshine (today ironically). The sort of weather when you need to be prepared for a cold bout, but ultimately it's pretty warm & clear blue skies. In these instances a simple leather mini, black ankle boots & a long sleeve top or thin sweater are the perfect combination. Finished off with a huge cosy fur gilet to keep me warm & Autumn ready!
How are you adapting your style for swings of Autumns weather?