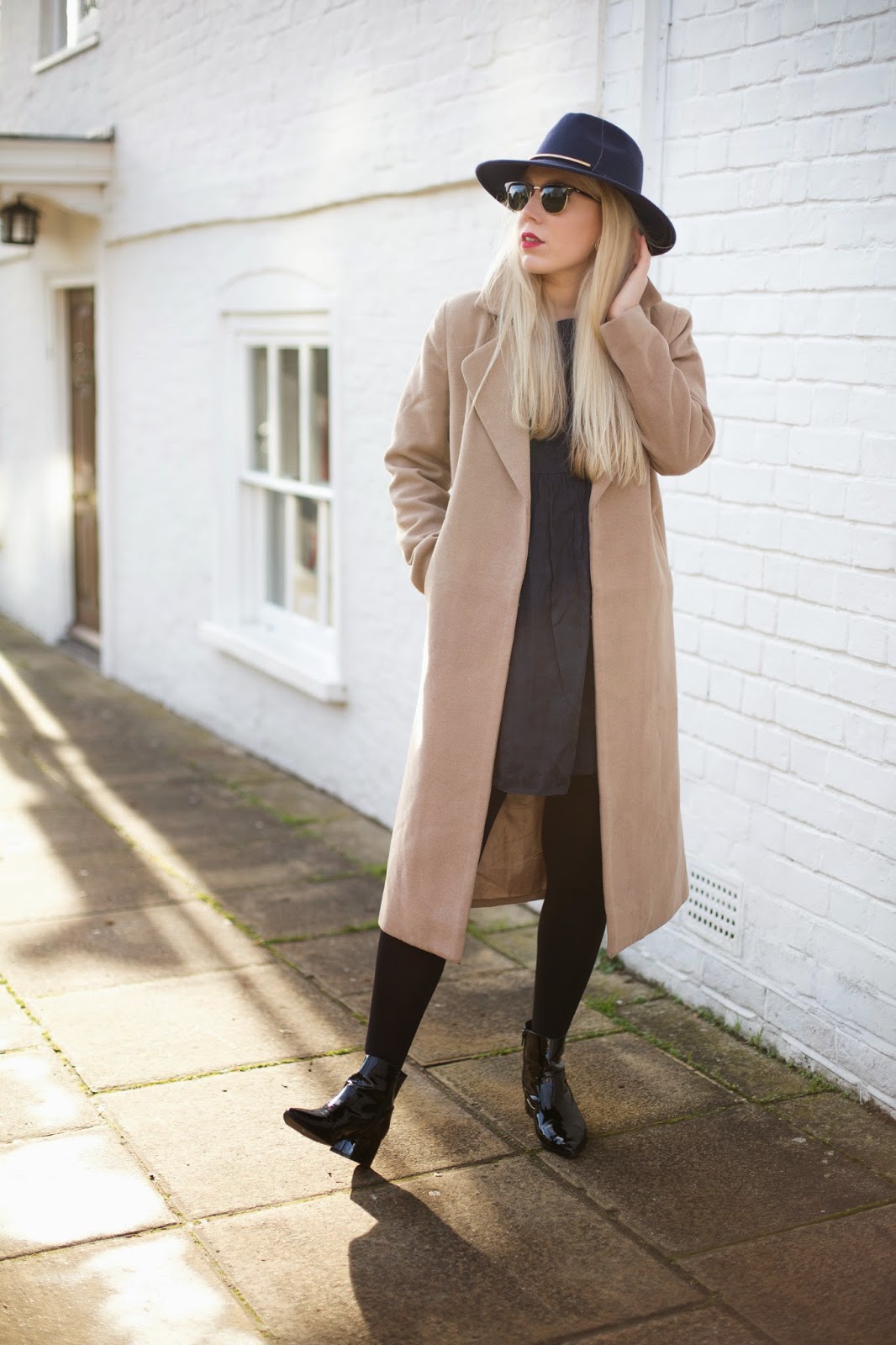 ---
. CAMEL DUSTER & NAVY FEDORA .
---
Can you believe it, it's officially Christmas Eve! This year has absolutely flown by and even the last couple of weeks have gone at the speed of light. But we're here, finally at Christmas Eve, my second favourite day behind Christmas day of course. Today will be spent wrapping presents, drinking festive drinks (Baileys & Mulled Wine), and generally getting in the spirit of Christmas probably by watching my favourite Christmas movie, Elf!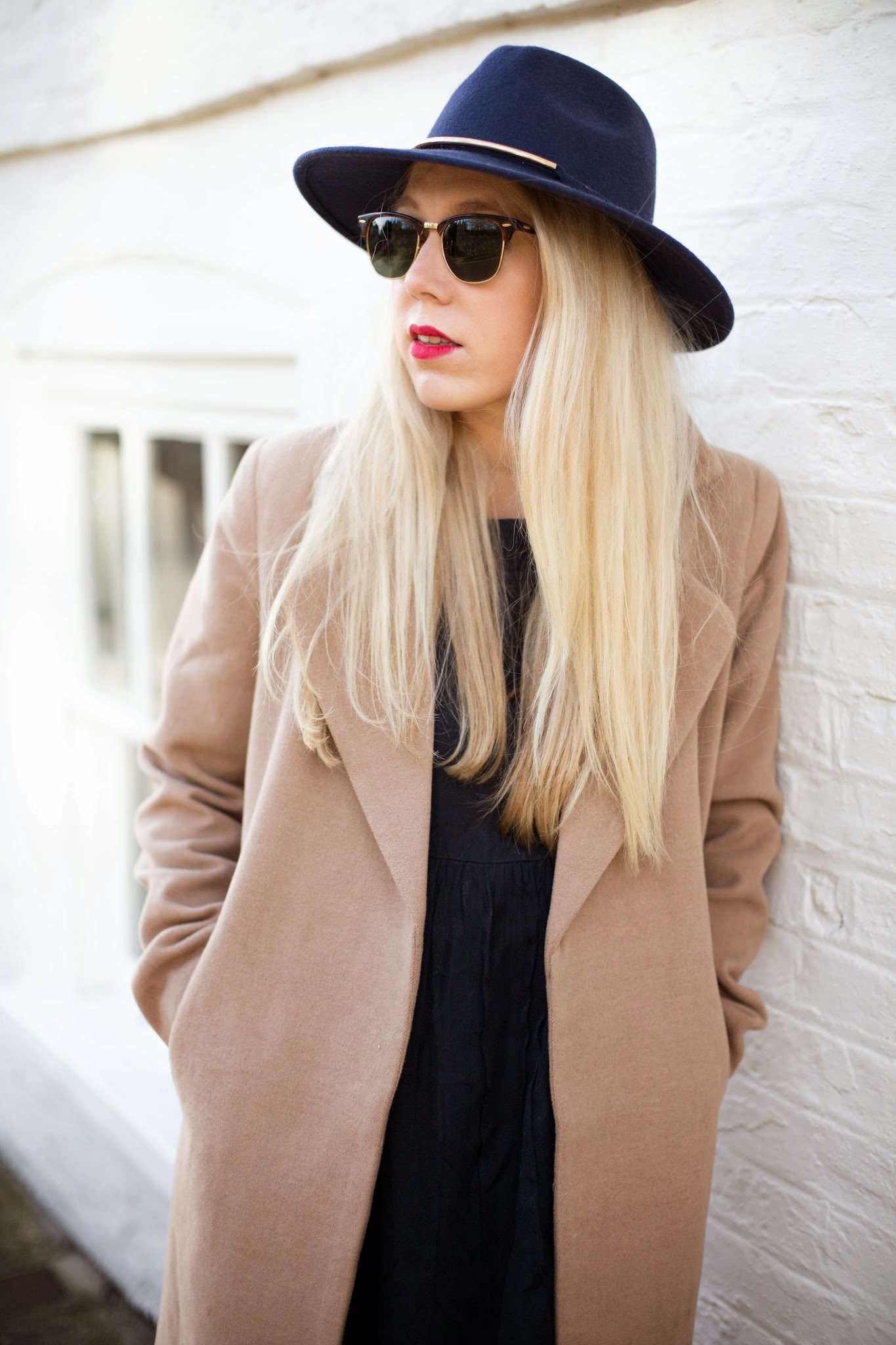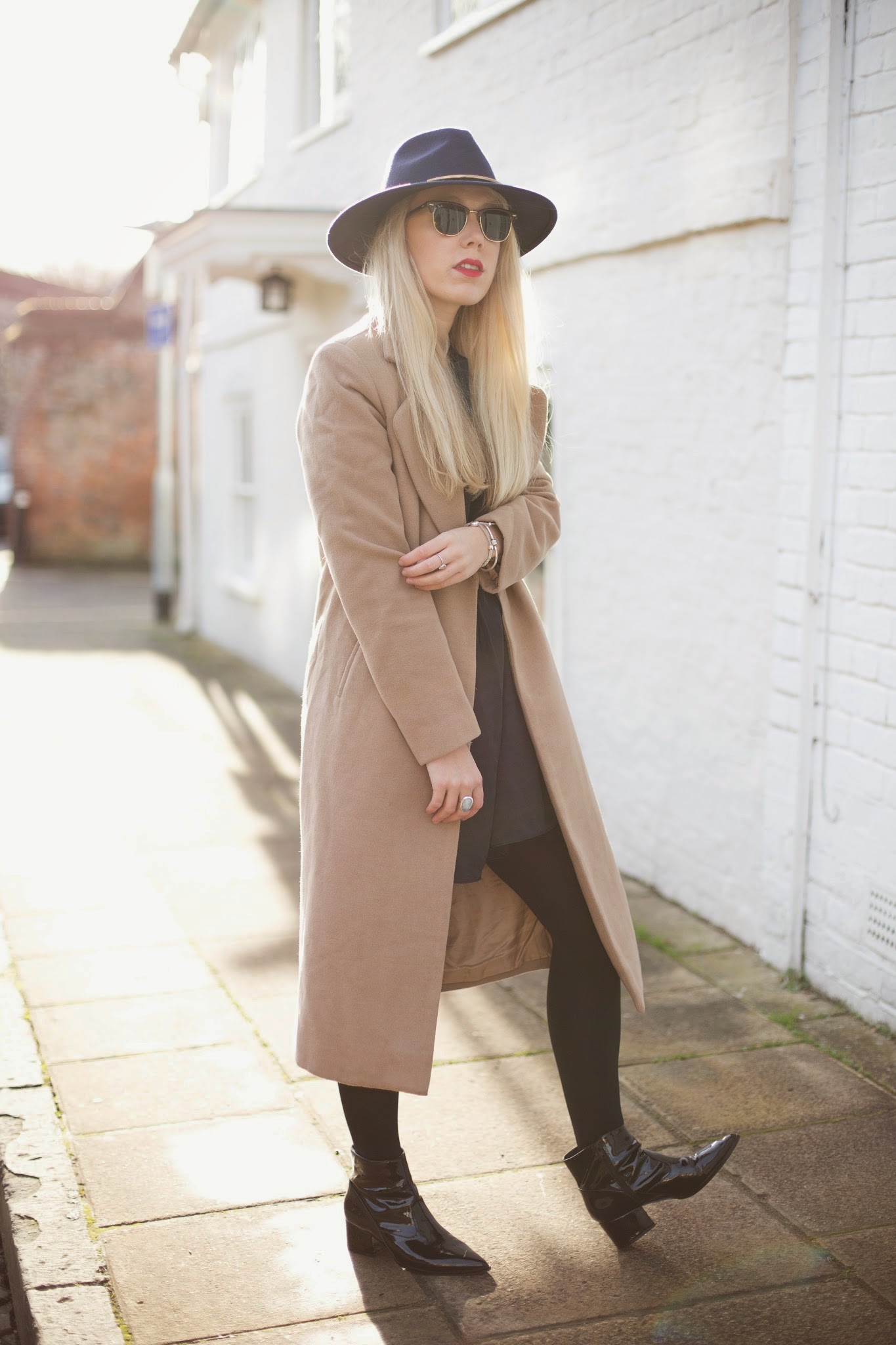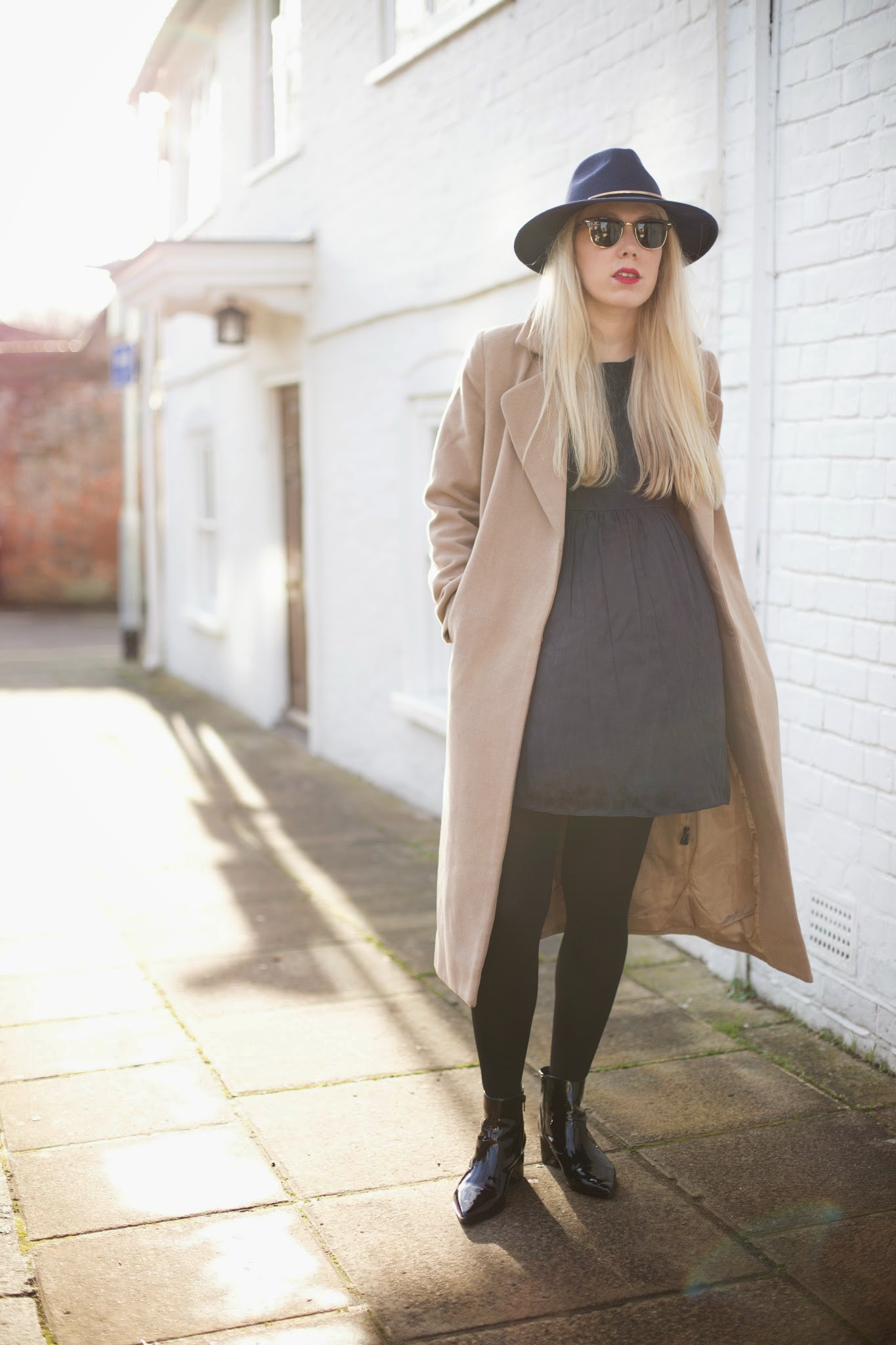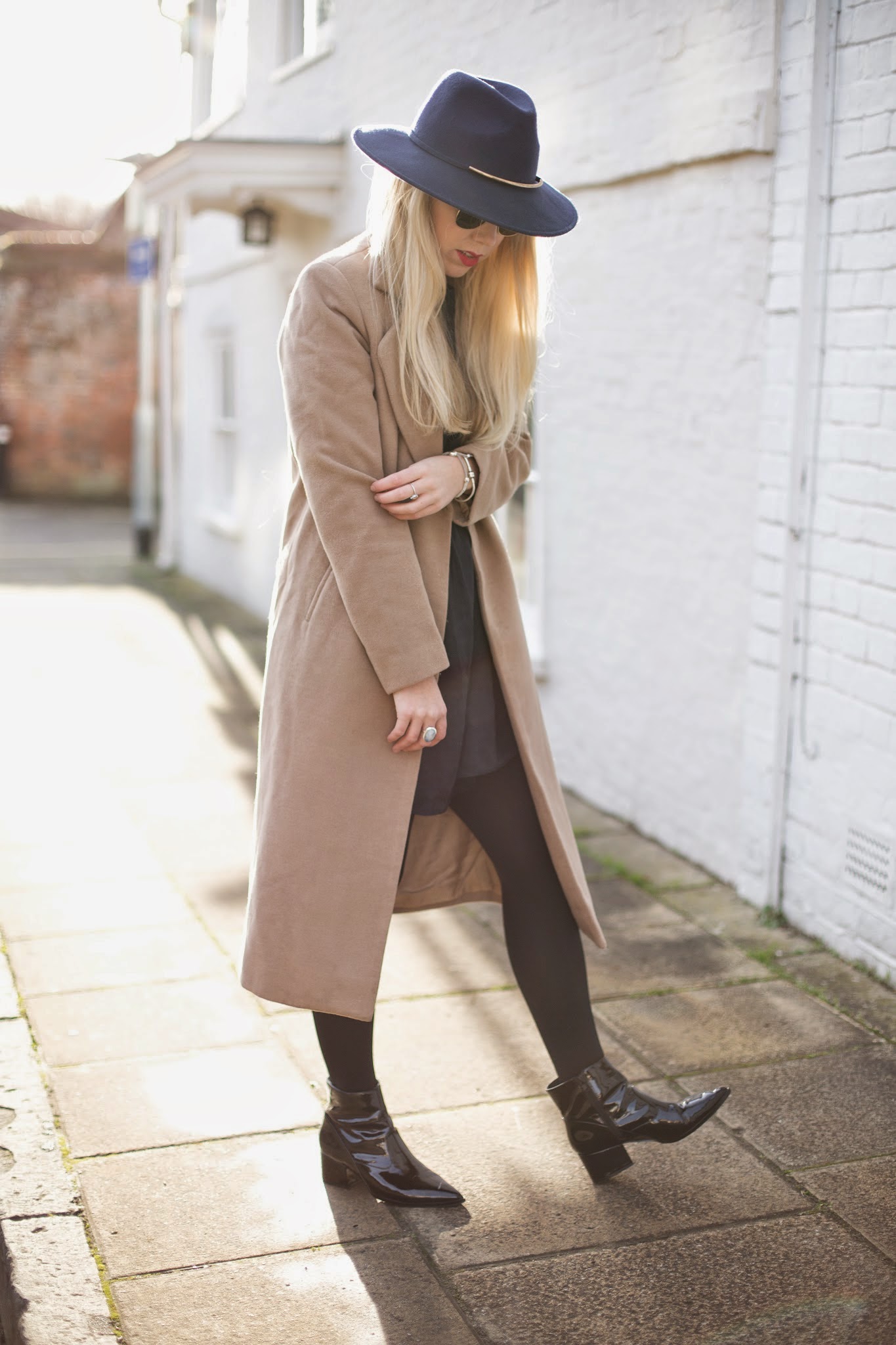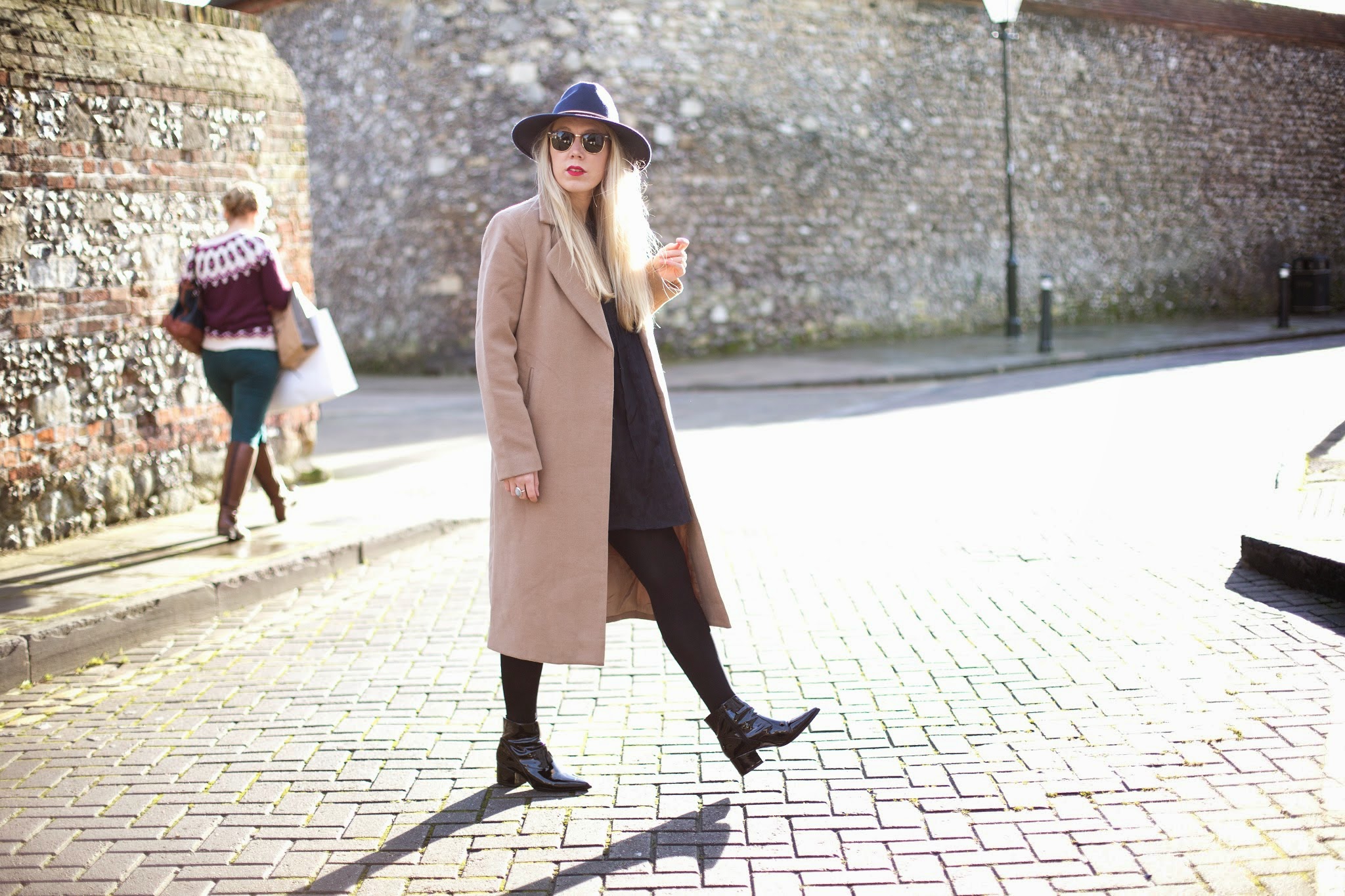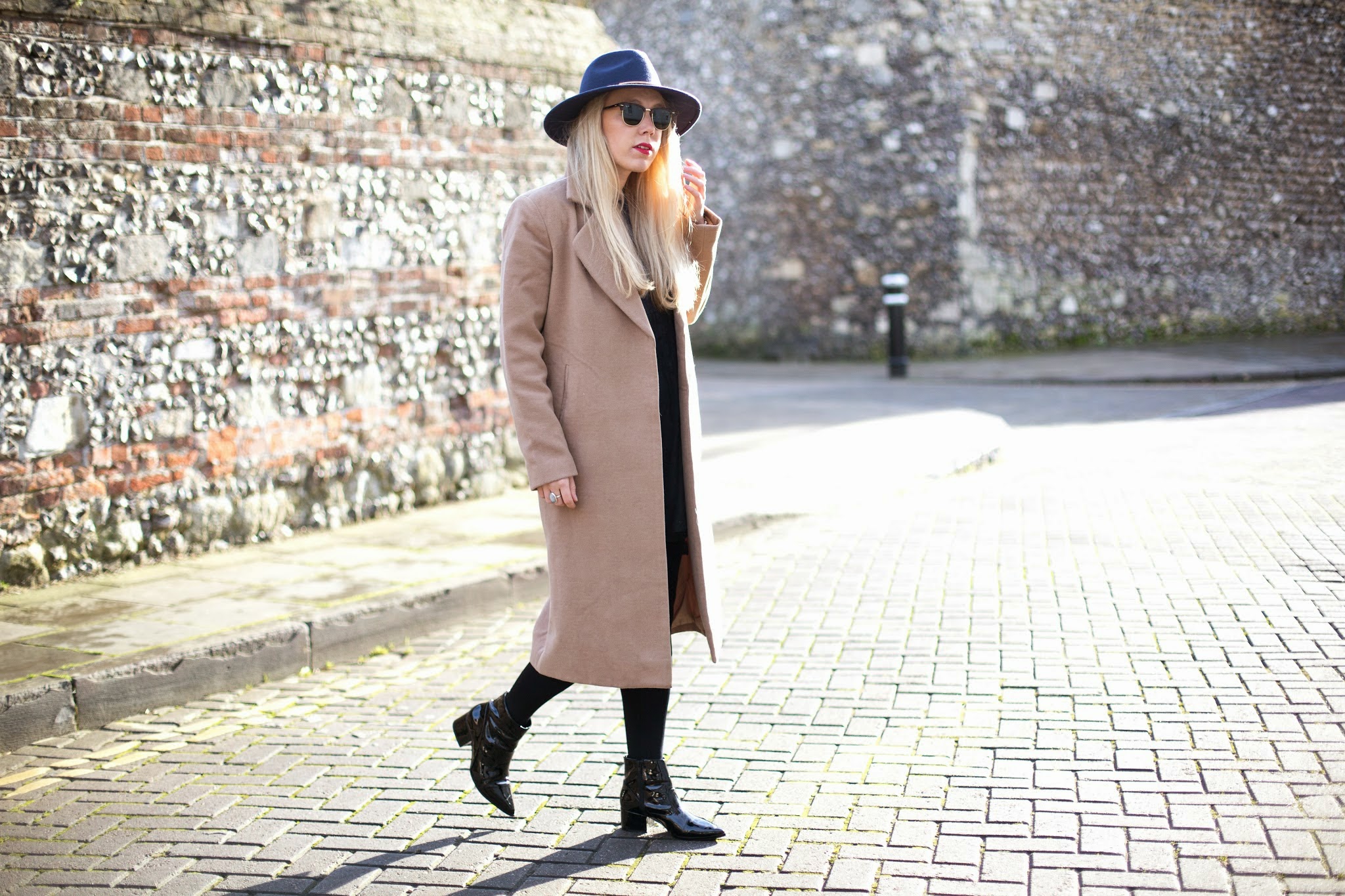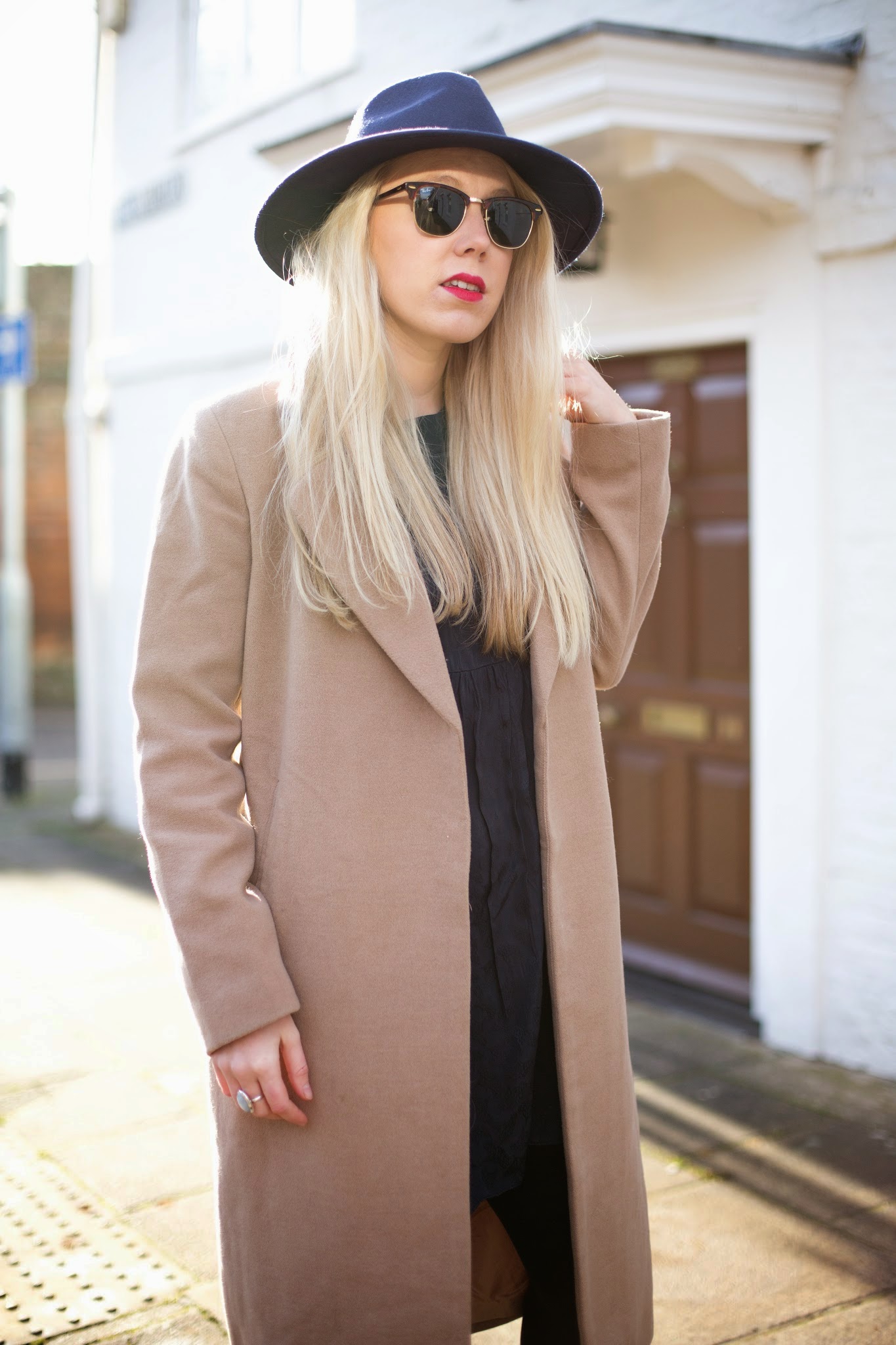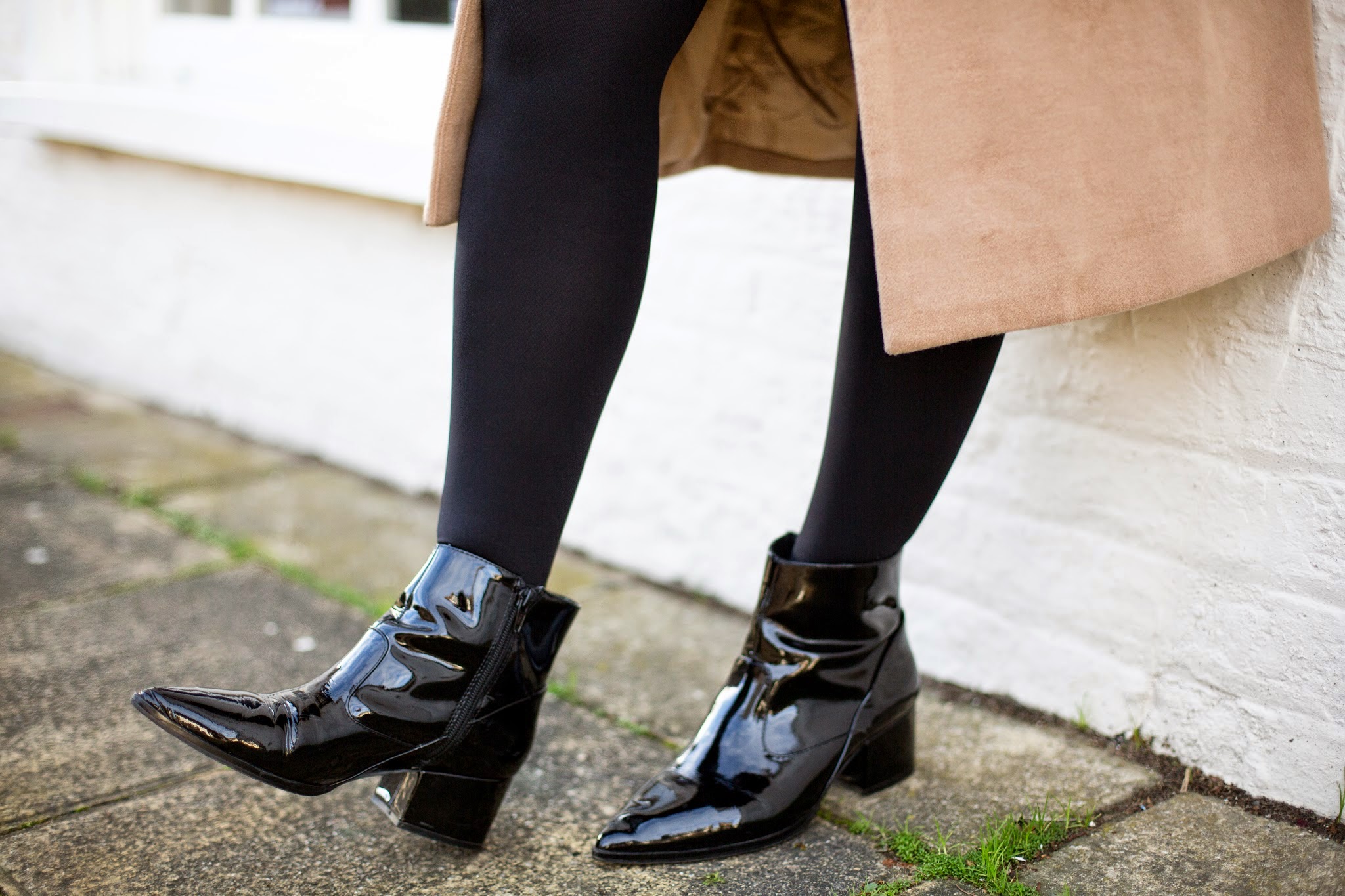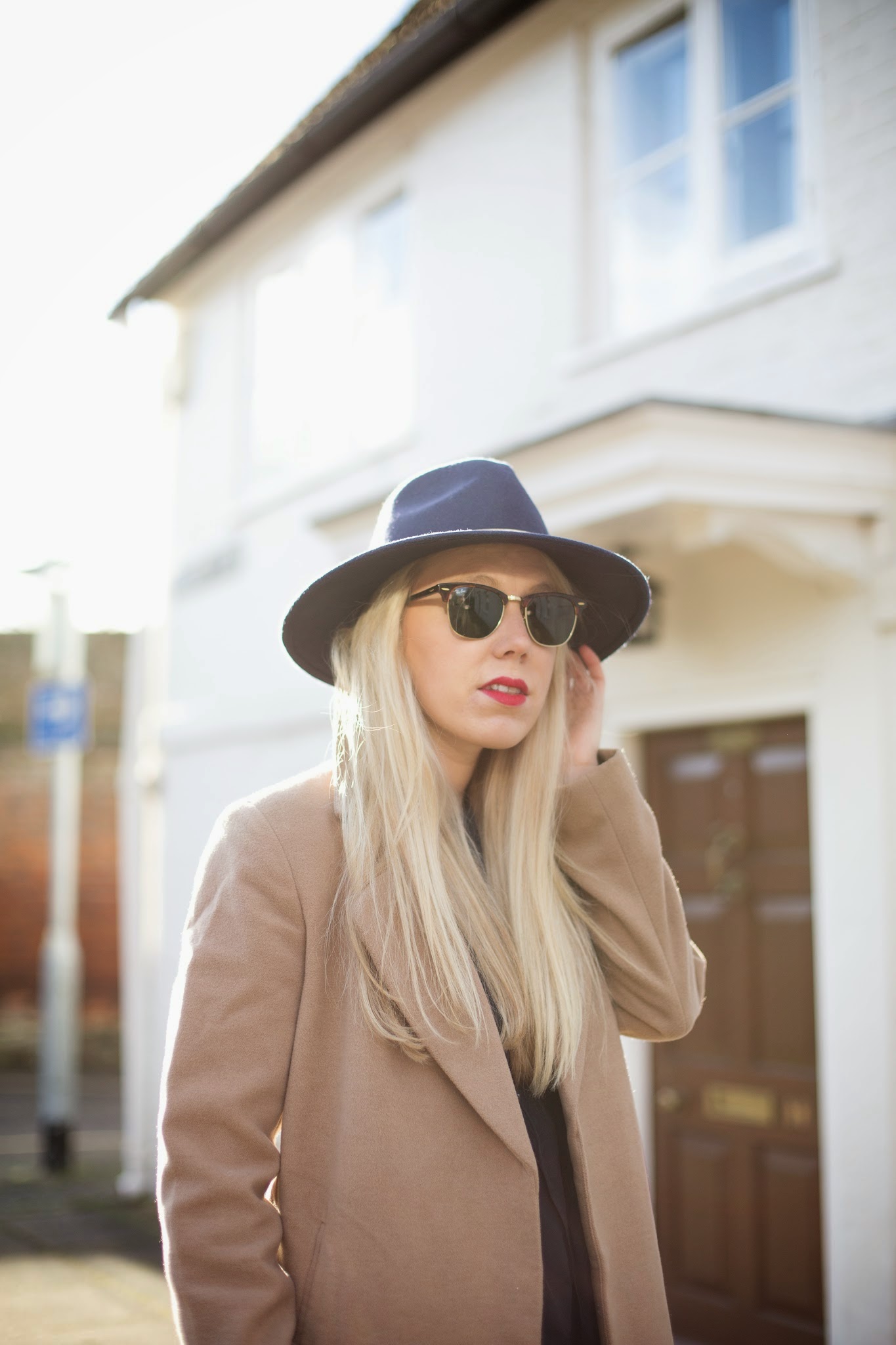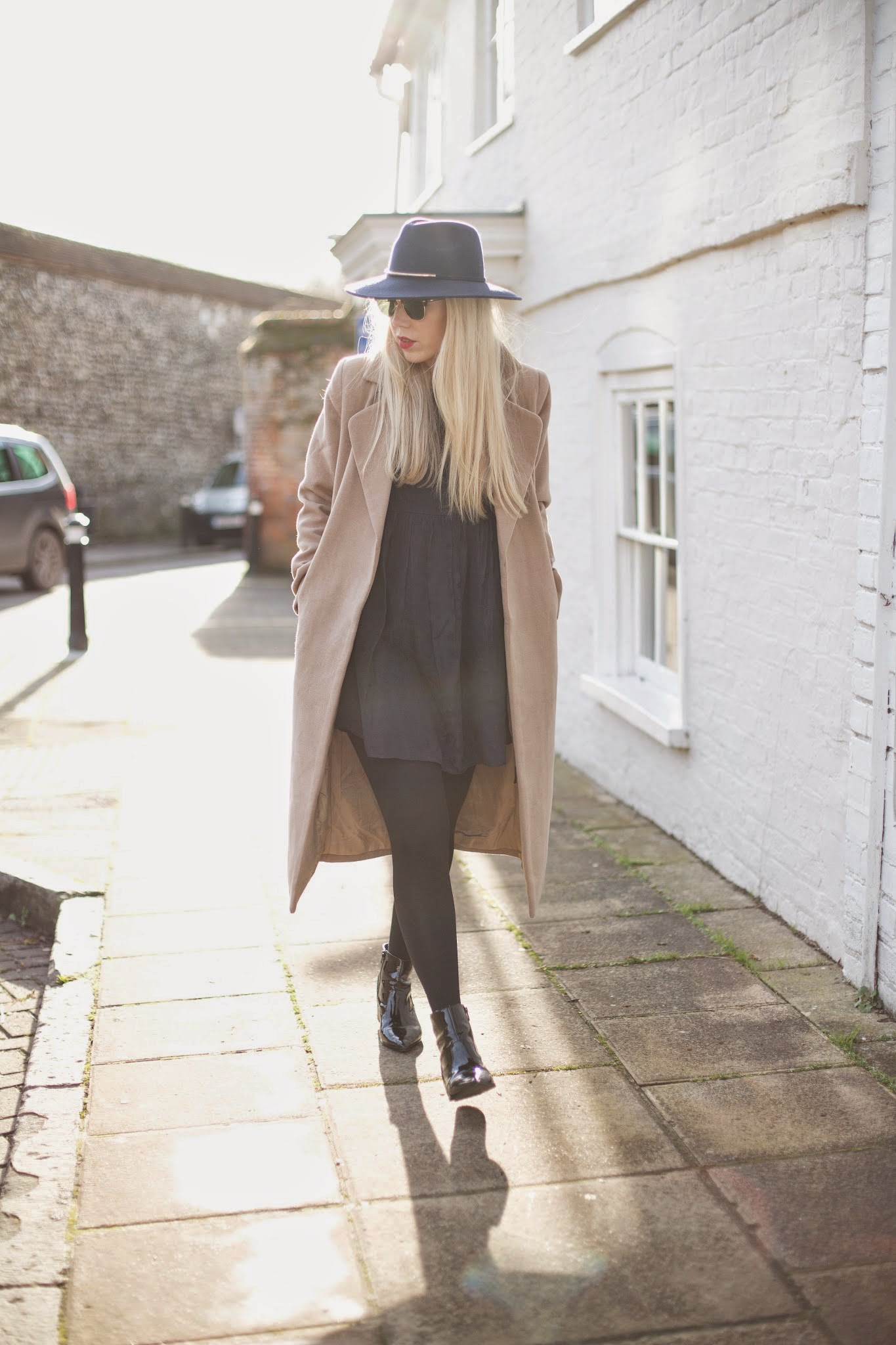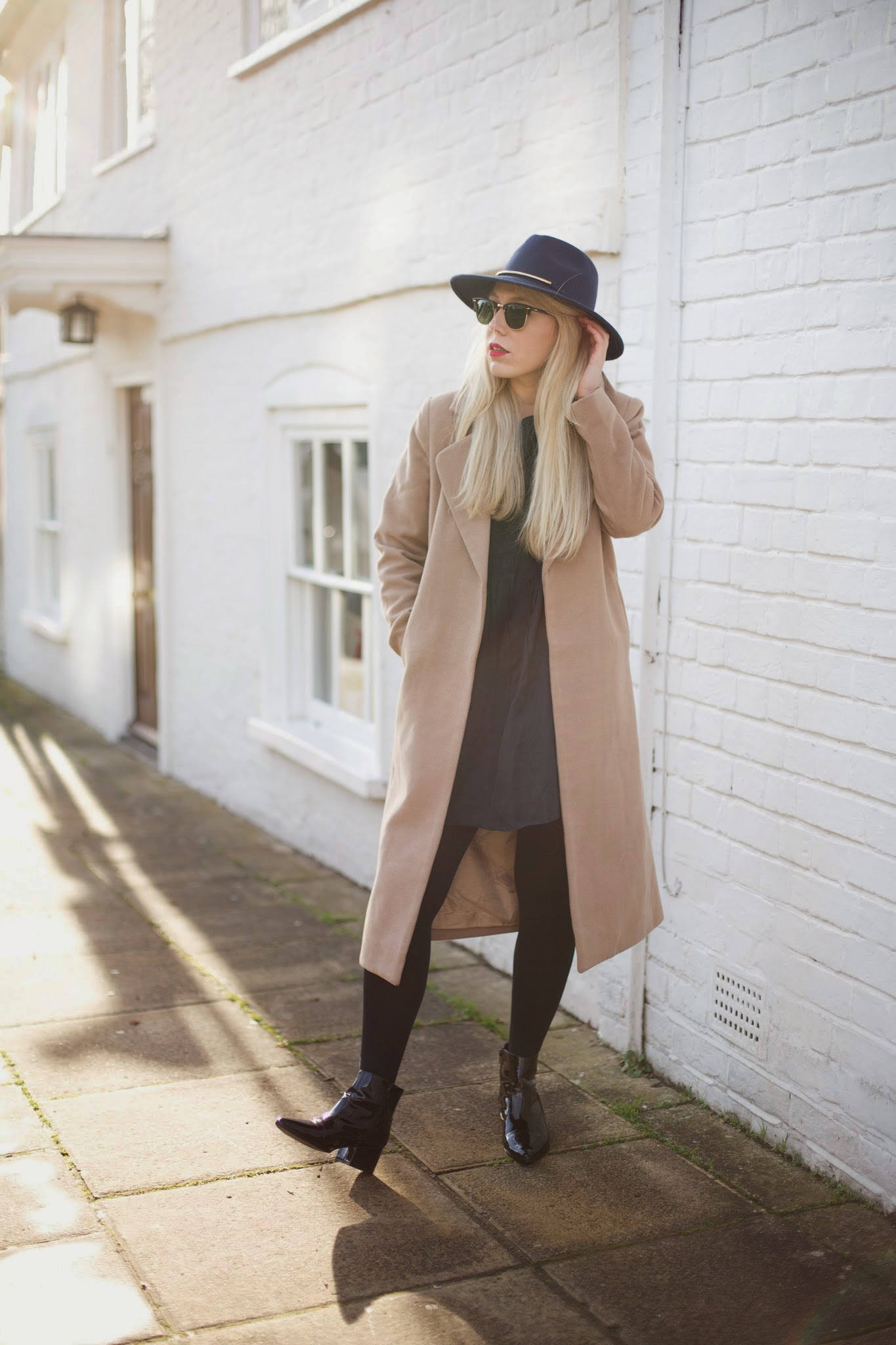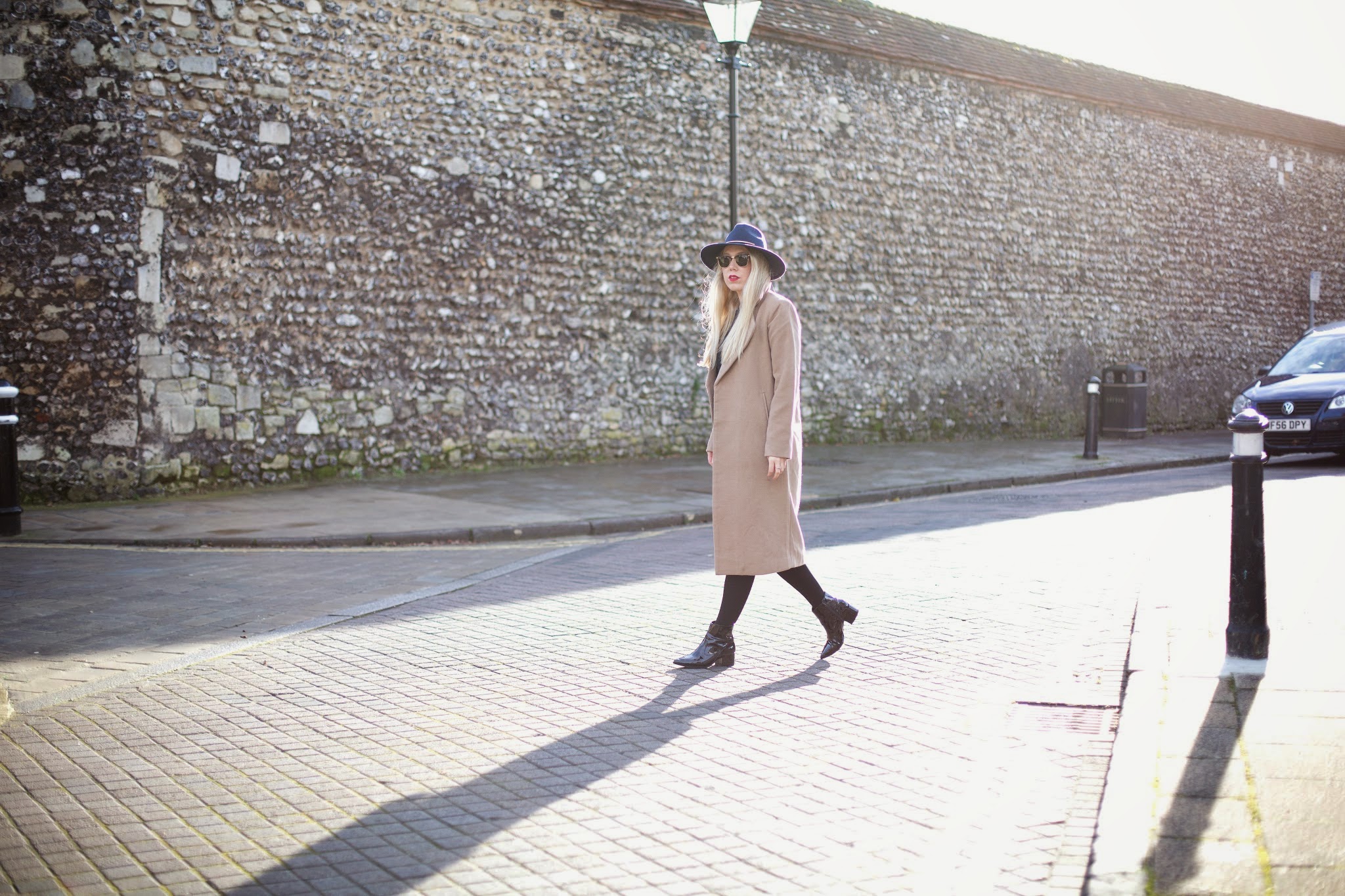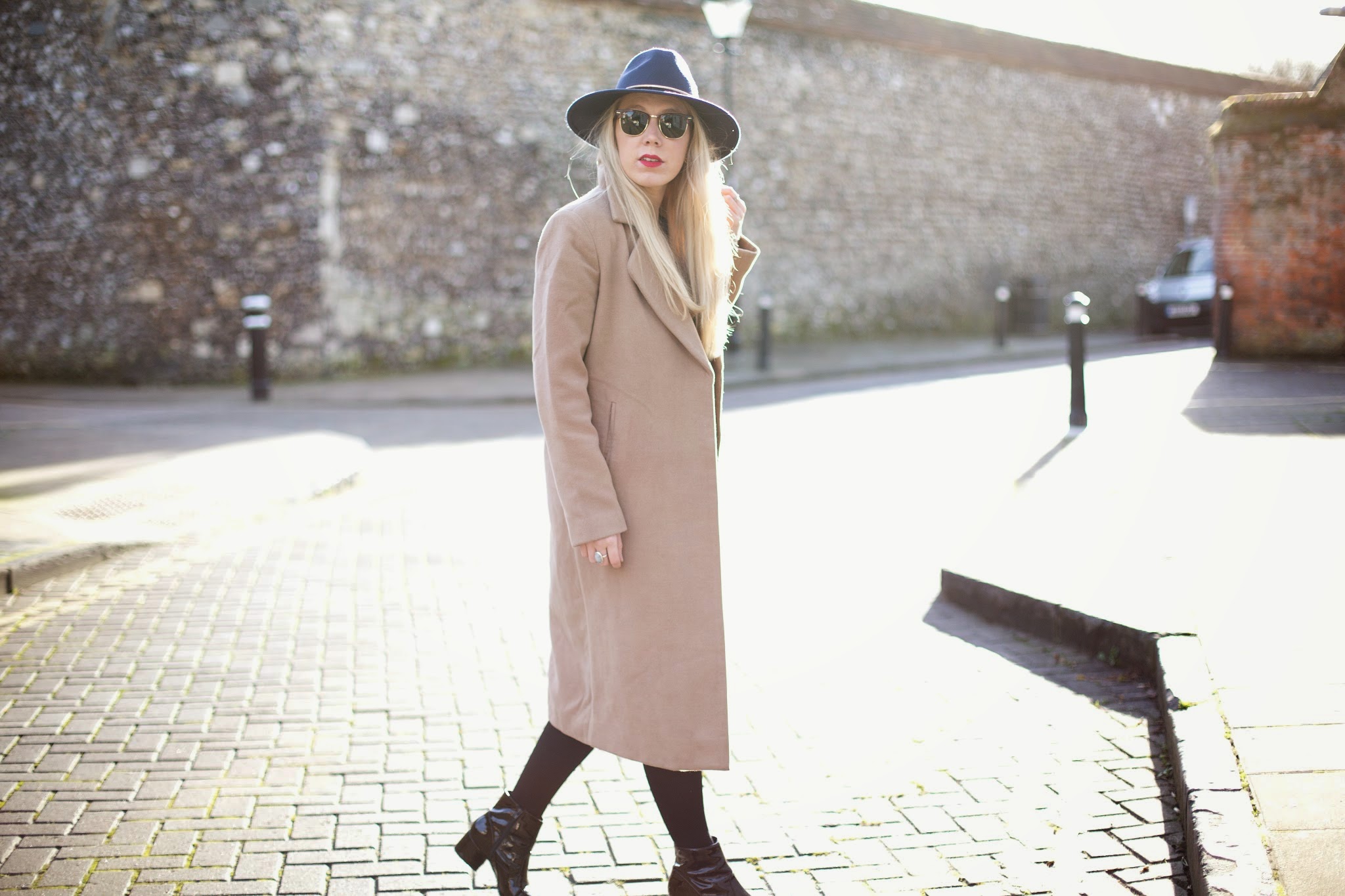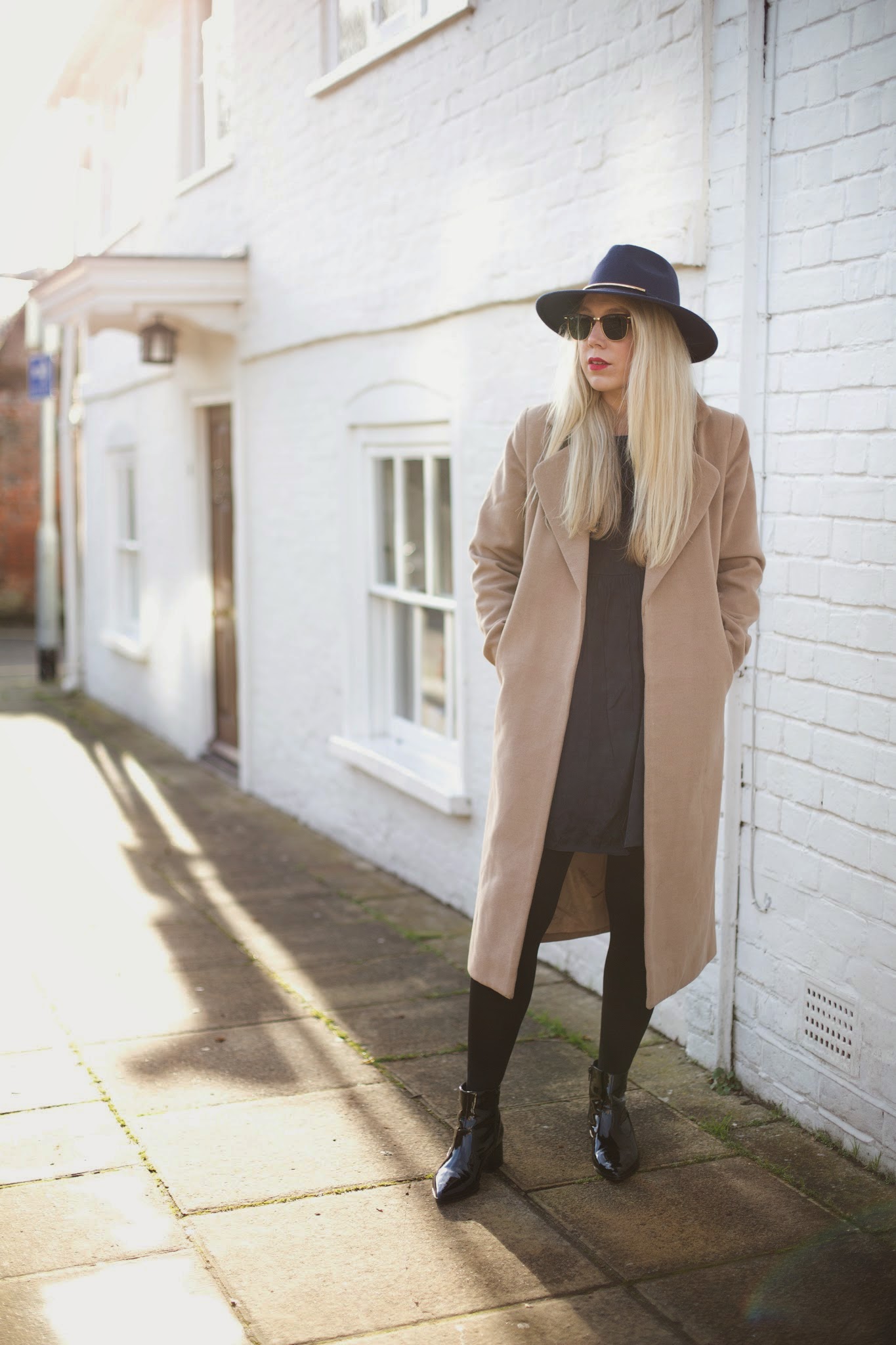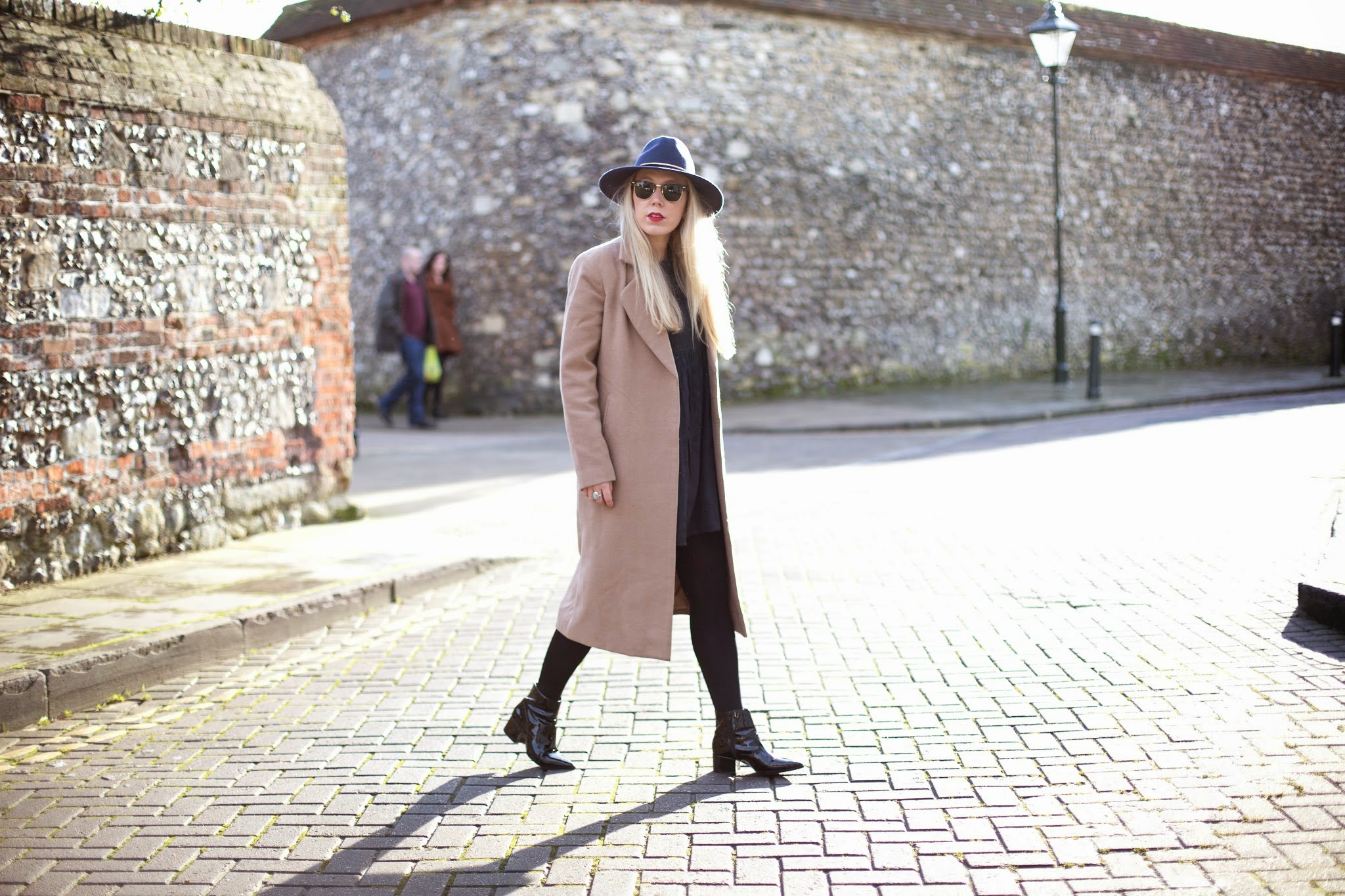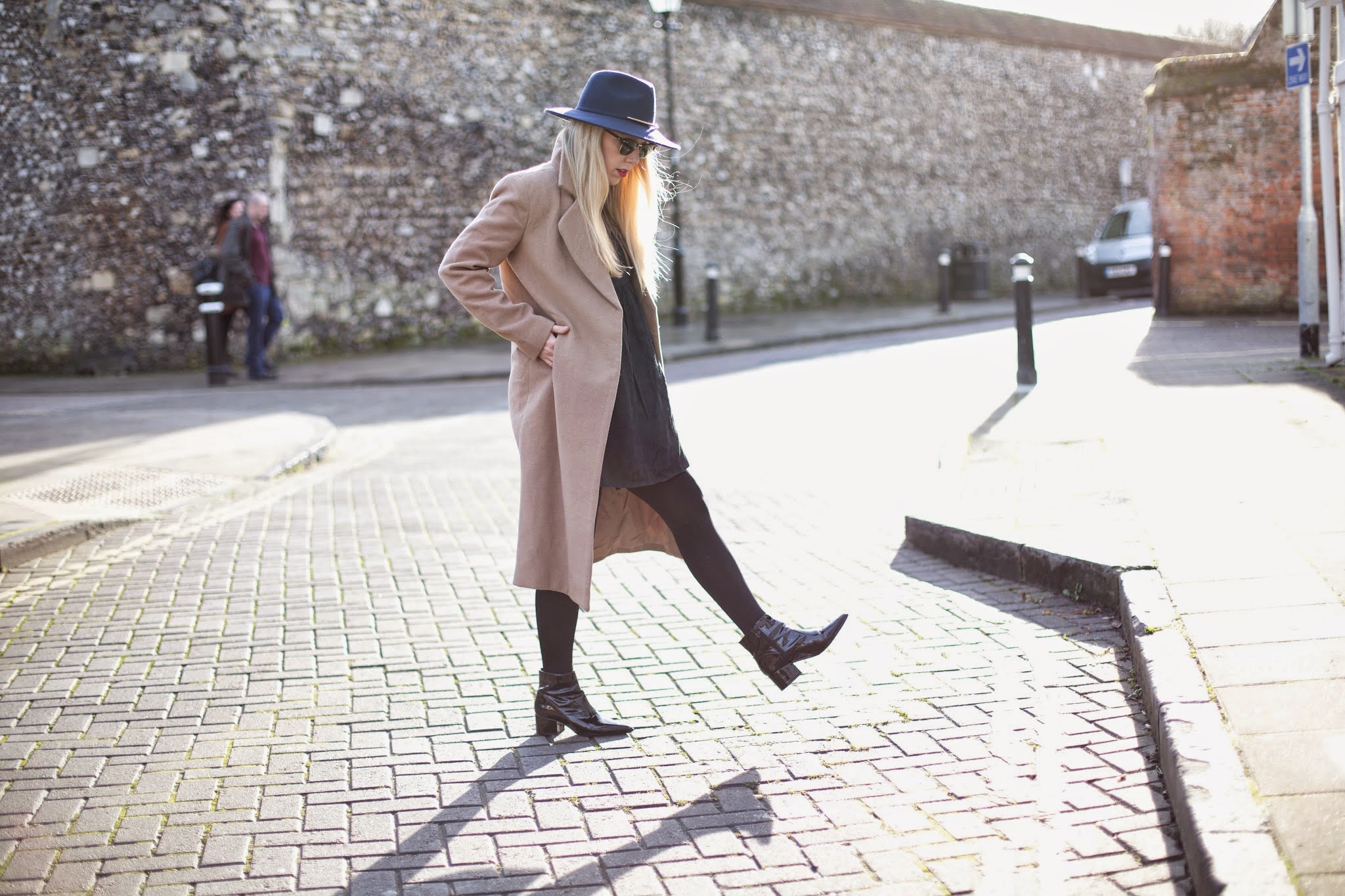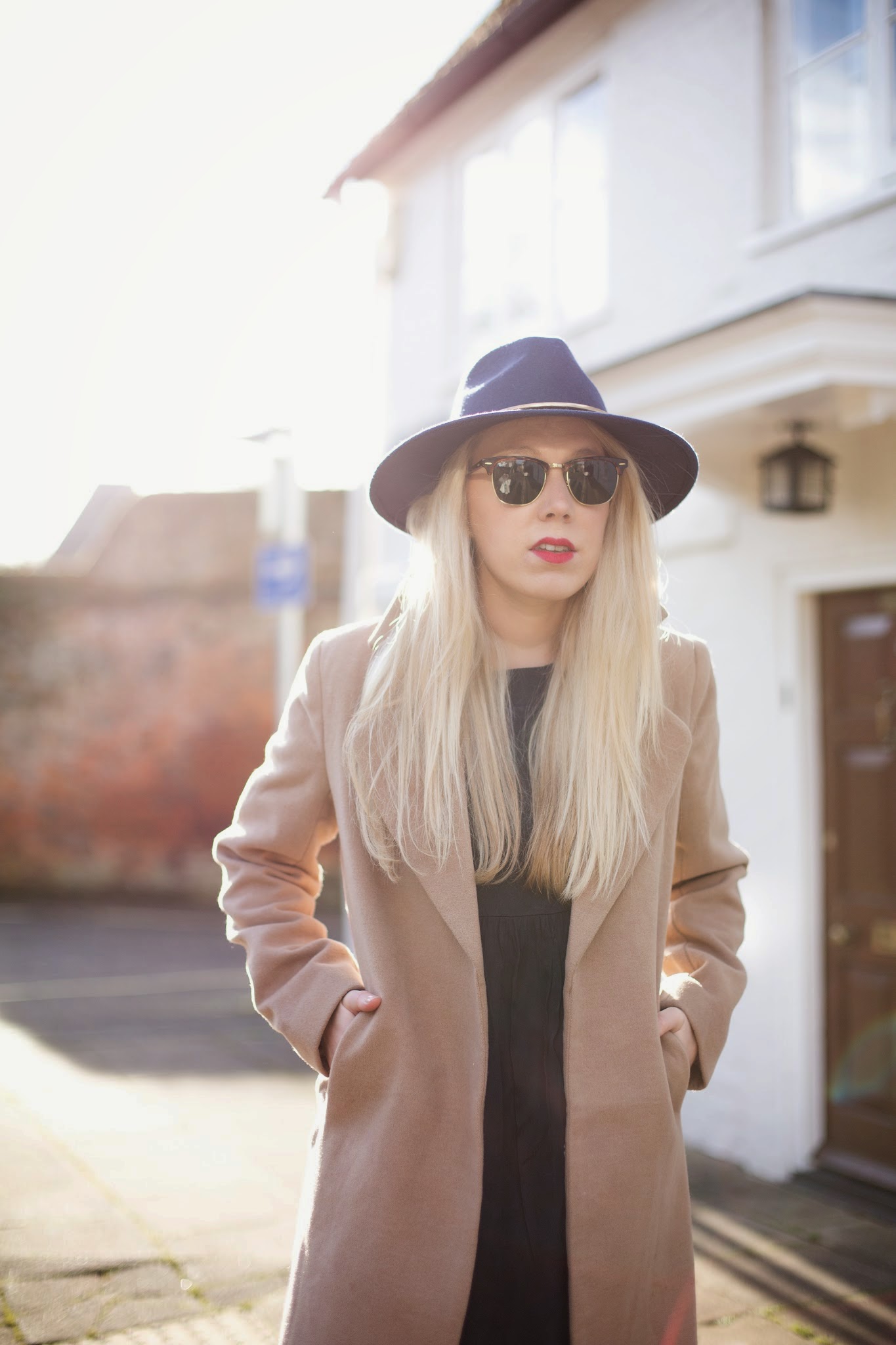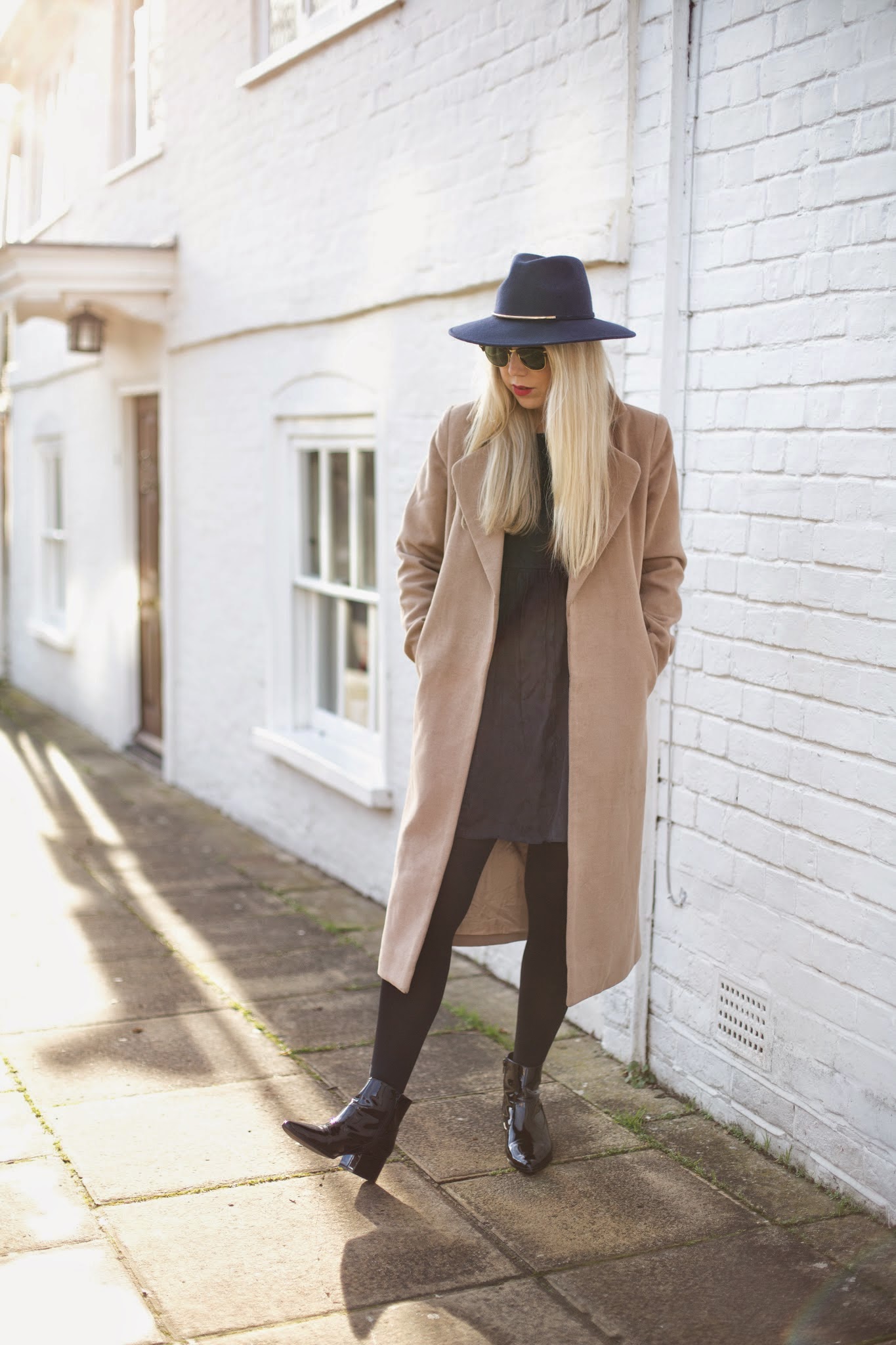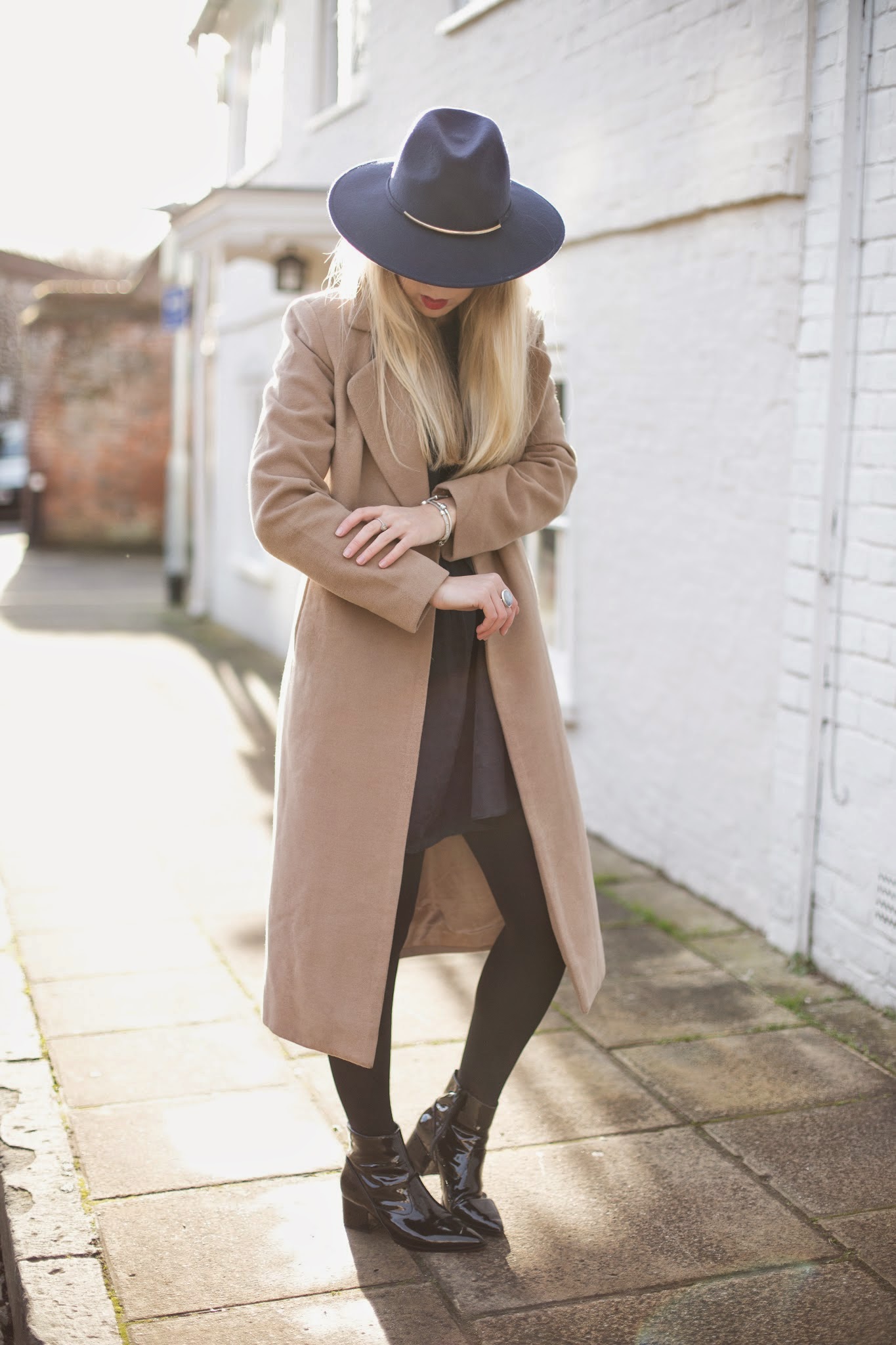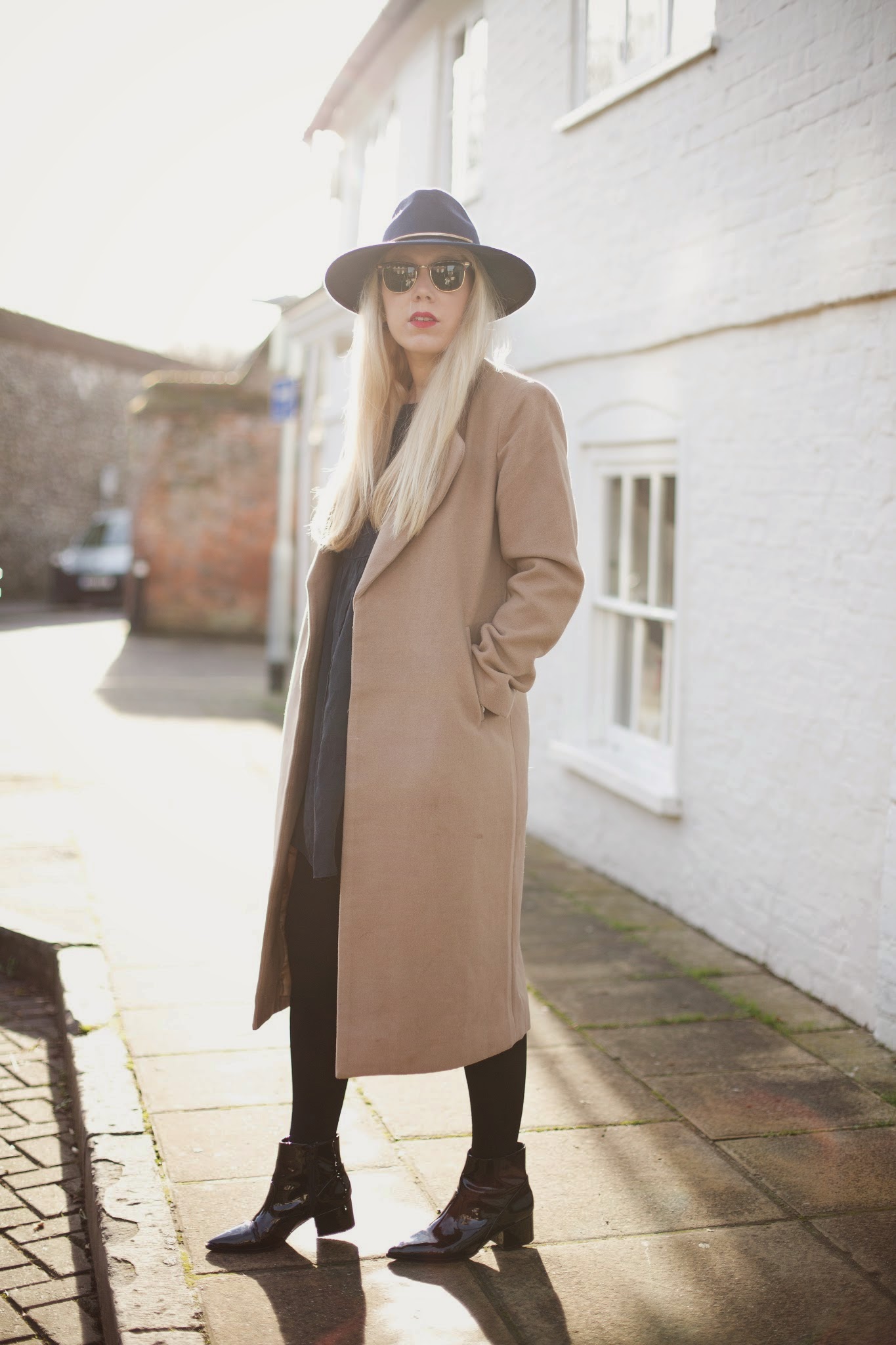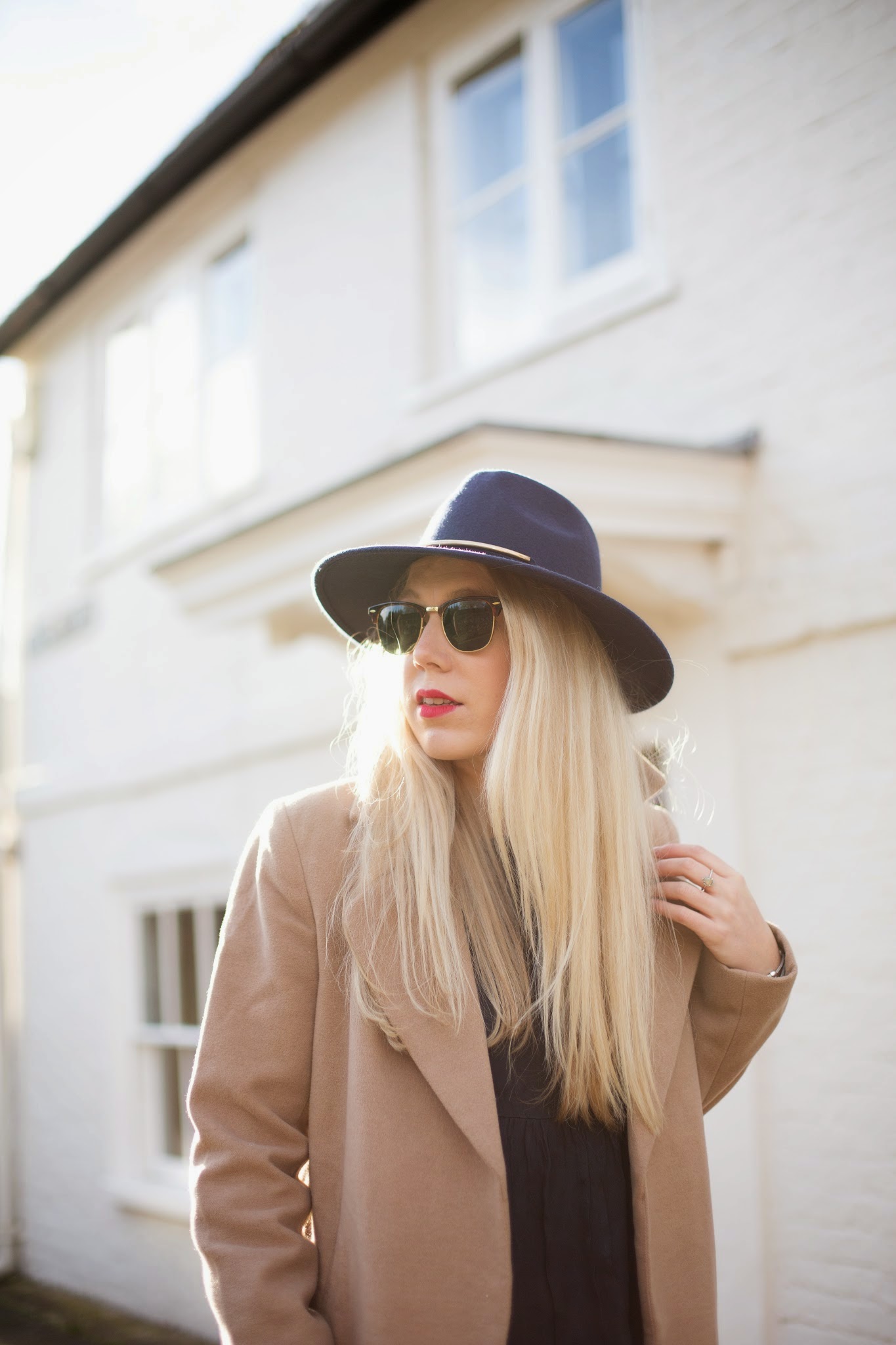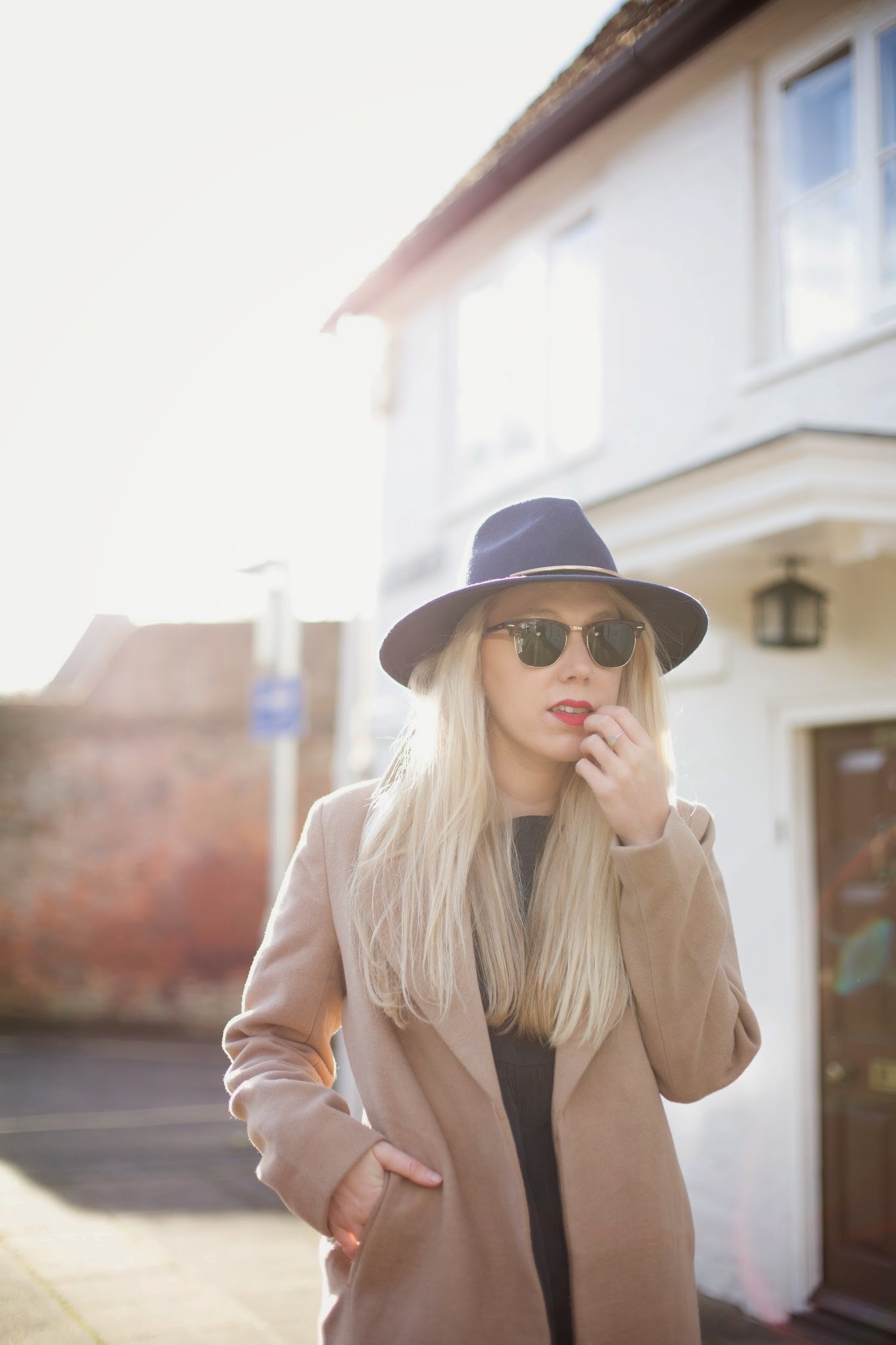 Yesterday I finished off my Christmas shopping in Winchester & tied in a little lunch at my favourite cafe Ginger Two. This was my outfit du jour, my sister shot some pics before the shopping commenced. We were faced with drizzly rain on arrival but all of a sudden the sun broke through making for some fun little sun effects on these pics. I'm really enjoying playing with sunlight more lately, i've by no means mastered it, but I do love the affects it creates!
Anyway back to the outfit, a simple look perfect for some heavy duty shopping. A simple ASOS shift dress (a favourite from a few years back, you may remember it?), my camel duster coat from MIssguided & the finishing touches were my December accessory purchases, my Aldo boots & Reiss Zelda trilby! I hadn't worn this coat much since my Paisie teddy coat came on the scene but I reinstated my love for it yesterday!
Well what more is there to say, other than have a wonderful Christmas eve & a spectacular Christmas day tomorrow, filled with far too much food, chocolate, mulled wine & fizz. I hope Santa brings you all your most wished for gifts & that you get to spend the day celebrating with your loved ones!
Stay tuned for a little Christmas Day & Boxing day post on mediamarmalade.com too, if you have time to break from all the celebrations?