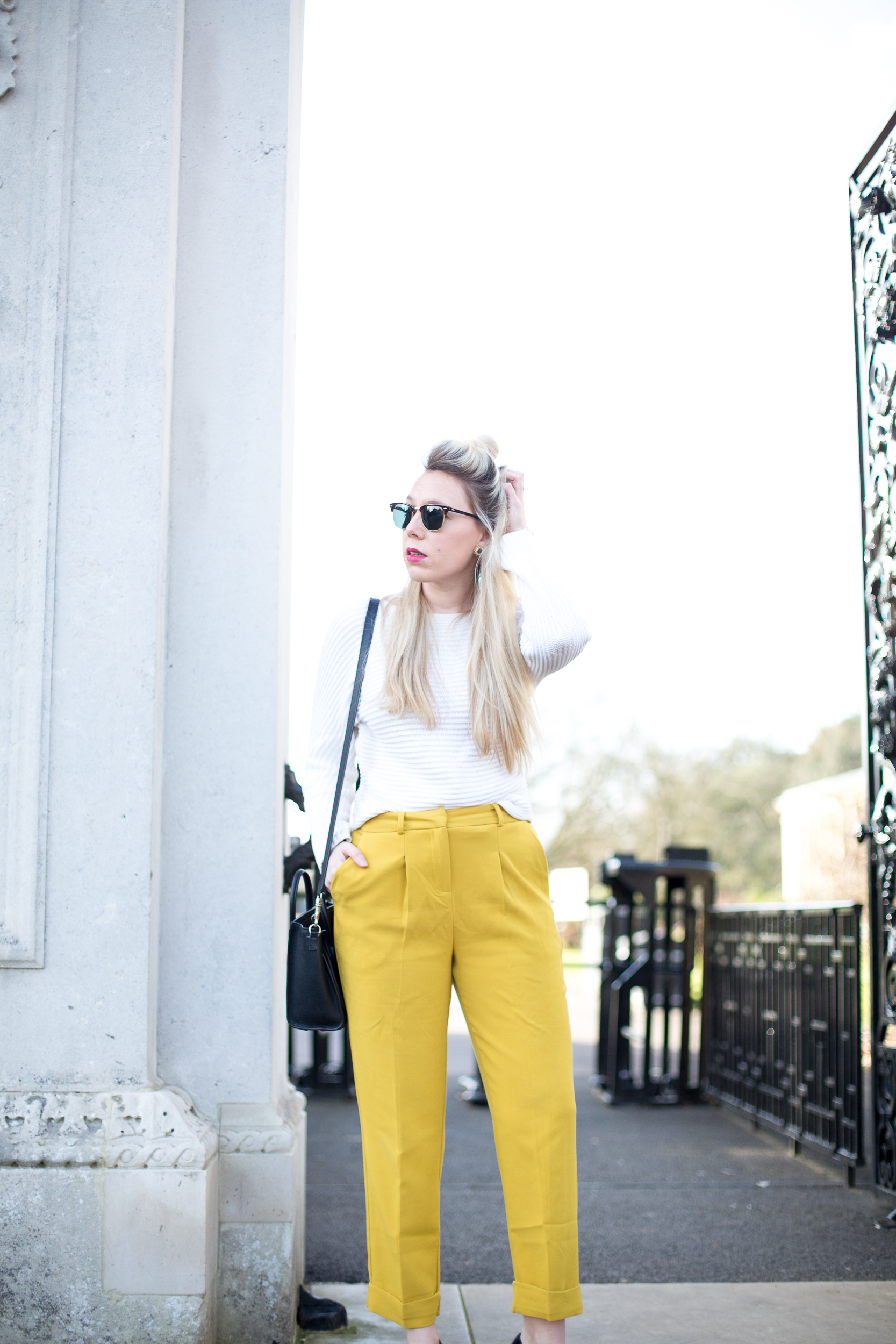 ---
. FASHION WEEK STYLE .
---
Well it's nearly that time of year again, well it is already in many cities, but London is getting ready to rumble & fashionista's all over the UK are organising their glad rags and most likely panic buying 'funky' clothes to make an impact on the cobbled streets of Somerset house. I love Fashion Week, it would be my absolute dream to get to attend my favourite designers shows & preview upcoming collections alongside my style inspirations. But whilst the Chanel, Celine & Victoria Beckham FROW invites are still in the post, Somerset House & a few low key shows are about the bulk of my fashion week (as it is for many others too). The thing I find fascinating about this side of fashion week, fashion week street style, is the pure eclectic-ness of the street style you find, and how damned cool so many people look. It often leaves me wondering do people dress like this all the time, or are they playing dress up for the big F.W (it doesn't matter either way, i'm all for dress up, but It always makes me ponder).
---
. ASOS PEG LEG TROUSERS . MANGO PONY HEELS . MONKI KNIT JUMPER . CELINE NANO .

---
My fashion week style lends itself to the former, my 'usual' style, however of course this is naturally skewed towards the 'best of' (ditching my poorly coordinated looks, or live in jeans & knit), and I find the whole thing a great opportunity to wear my slightly more adventurous garments, after all if there's a time to wear your favourite, punchy purchases, then this is it.
This look is the perfect example of my Fashion Week style (as is this alternative styling of the trousers), and in fact is a look I probably will actually wear to a couple of events I'm attending. Nothing new, and nothing 'bonkers', but an outfit I don't wear all the time as it's so bold & colourful. These ASOS trousers were an item I bought alongside my beloved suede yellow skirt (check it out here & here), and an item i absolutely LOVE, the colour just gets me excited and I love the peg leg cut. But the trousers aren't something I wear everyday to work, they are more an item I save for special events, weekends or nights out (this look was from Saturday before heading over to a friends for dinner for example). I love these little pantaloons, and fashion week gives me a fab excuse to wear them. Naturally as they are so bright, the rest of the outfit is simple and monochrome, a basic cream knit jumper & some understated (pony hair, I couldn't resist) pumps. Not forgetting of course, the piece du resistance, a little designer leather to finish things off perfectly, Lady Celine fits the bill perfectly.
And there you have it, my fashion week style, nothing too OTT, but a great opportunity to showcase my favourite and slightly more bold items to an audience who might appreciate it.
What's your fashion week style? Are you attending any shows this season?