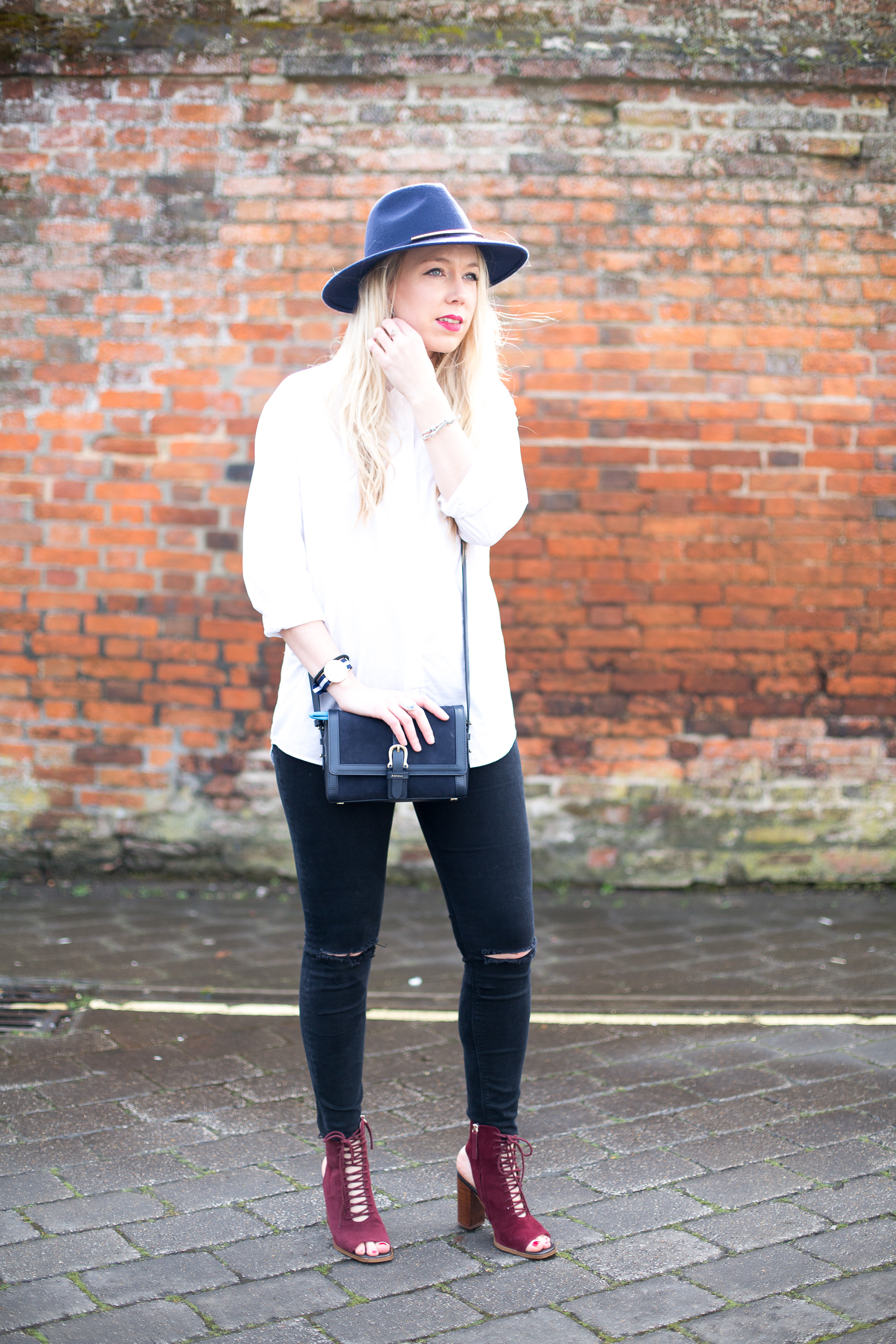 ---
. STYLE SIMPLICITY: WHITE SHIRT & BLACK JEANS .
---
Sometimes going back to basics is the best, it's not often I strip back my style and pull on an ensemble which on paper is pretty lacklustre, but sometimes it's those looks that in the end look the best. Style simplicity, a basic boyfriend shirt, a simple pair of black ripped jeans. Et Voila.
---
. ASOS WHITE SHIRT . ZARA BLACK JEANS . REISS FEDORA . ZARA SUEDE HEELS . ASPINAL BUCKLE BAG .

---
I say simplicity is the best, but it wouldn't be me if I didn't add a pop of colour in the accessorising. My Aspinal suede buckle bag & navy Reiss fedora were the perfect classic accessories and I couldn't resist doubling up the suede with these Zara suede lace up heels which i've been loving since I bought them a few weeks ago.
It's not only my personal style which has had a little simplicity makeover, i've been working extremely hard to get my blog into the same place too over the last 6 months. As i've grown up over the last few years I wanted my blog to grow with me, and to look a little more chic, sophisticated and professional and after months and months of work it's so nearly completed. You might have noticed a little teething problems over since the re-design, but we're nearly there in ironing these out, improving load times, and getting the navigation down to a tee. I hope you like it all :)
Style Simplicity? Where do you sit on the debate?