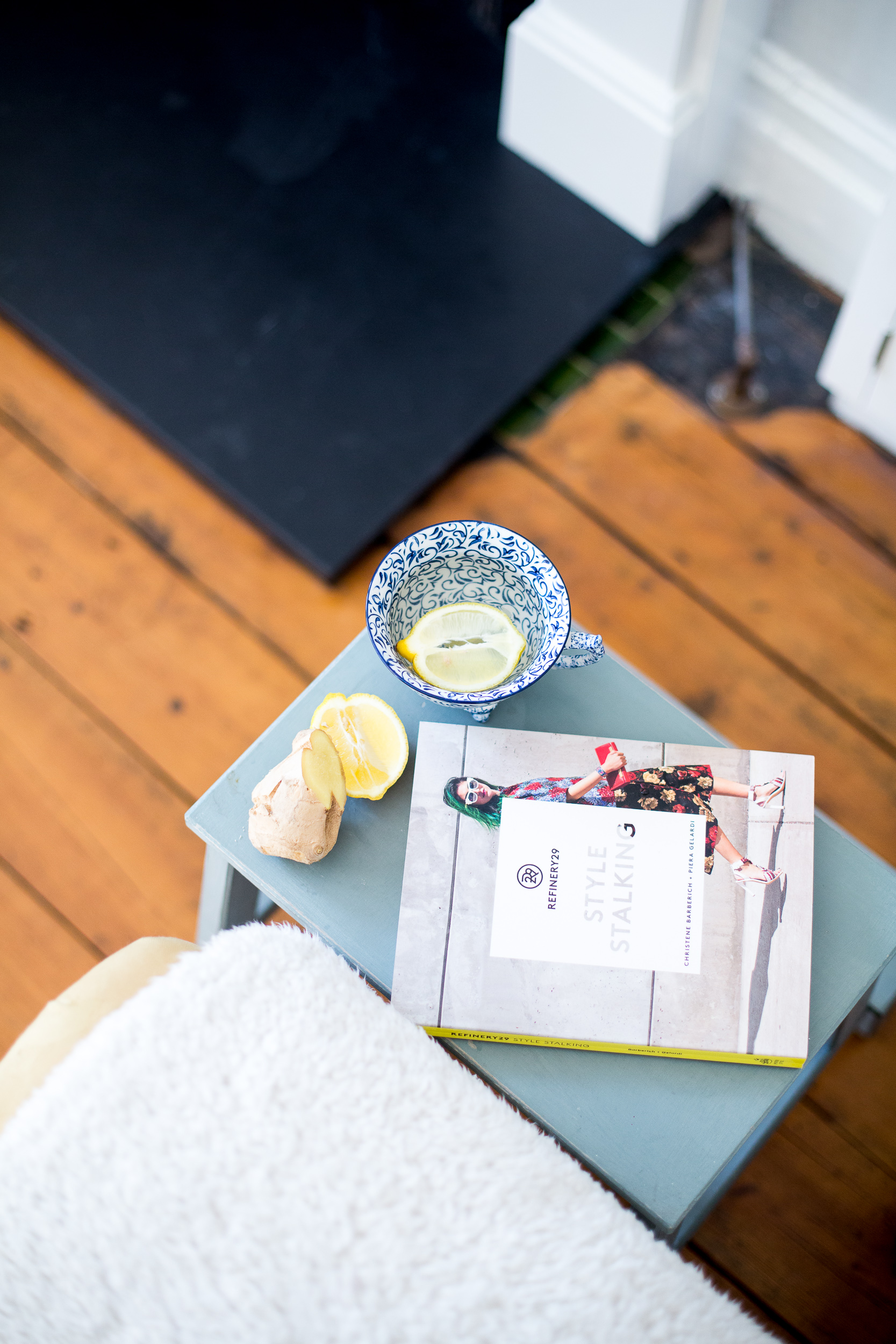 ---
. 5 WAYS YOU CAN SPEED UP YOUR MORNING ROUTINE .
---
Whilst trying to maintain my modesty, I am happy (and actually quite proud) to declare that I am one exceedingly speedy person to get ready. So speedy in fact that it often throws my colleagues and friends how quickly I can be out the door in the morning & equally how low maintenance my 'morning routine' is. As a busy bee most days, I try to optimise my morning routine as much as possible, favouring an extra 30 minutes in bed, than 30 minutes to do my hair, whilst still rushing to get to work on time (despite getting ready at the speed of light, it's always the district line which makes me late).
I'm most definitely not a morning person, so today I wanted to share 5 ways you can speed up your morning routine. These 5 little tricks really help me maximise my time in bed and master a speedy morning routine.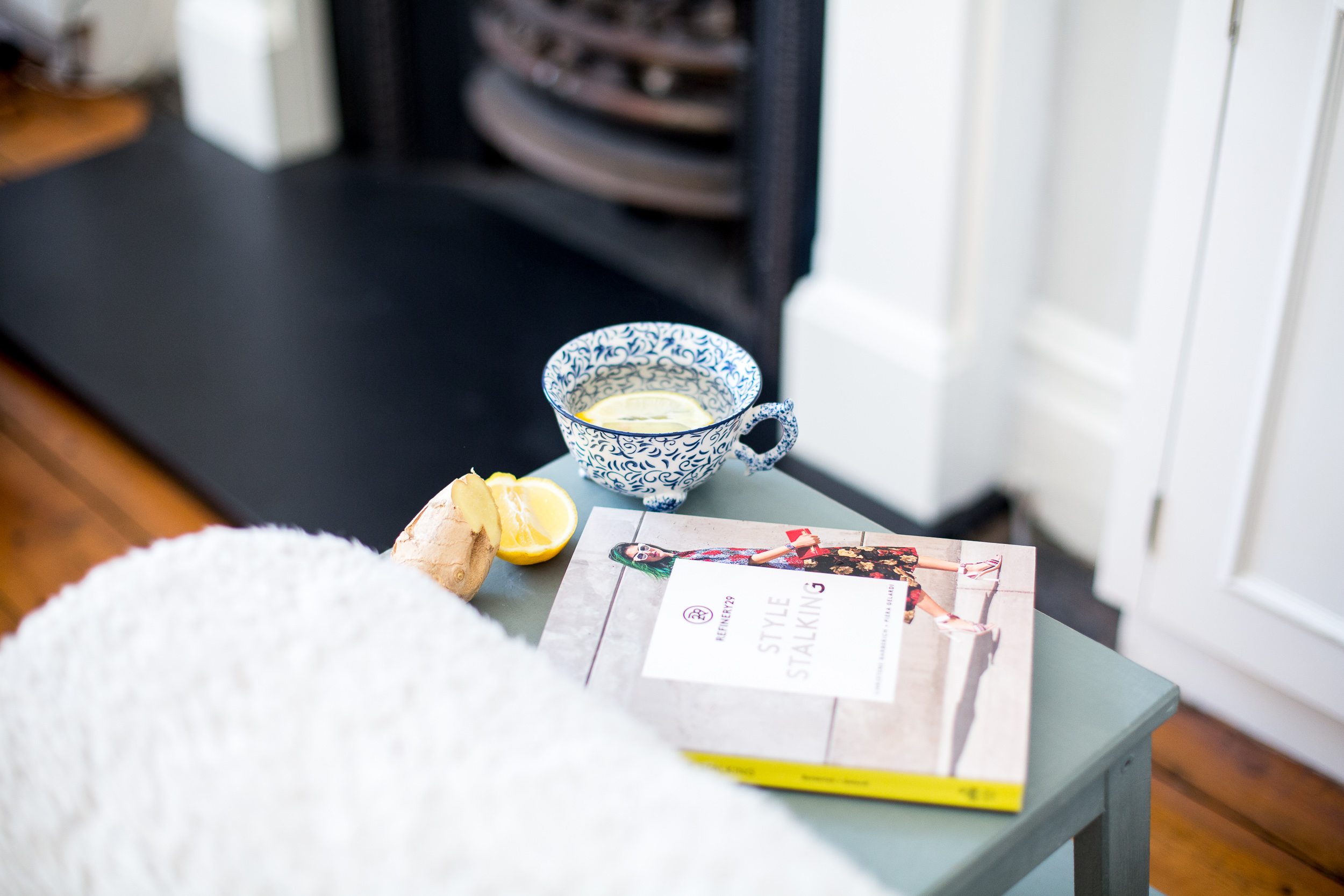 ---
. #1 WASH YOUR HAIR THE NIGHT BEFORE .
---
My hair is the one thing that actually takes me time to do, it's not in the styling or washing though, it's the damn drying time. Long, thick hair has it's downside, and that is that it can often take me a good 20 minutes (if not longer) to actually  get my hair dry. So avoiding having to do this every morning is a serious life savour. When I wash my hair (usually every other day) I try to do it as soon as I've had dinner in the evening, and i'll then wrap up in my dressing gown and let me hair dry the au natural way! Giving it a quick blast on the hair dryer before bed to make sure it's not wet still (most the times it is)!
In the morning all I have to do is throw it up in a bun (my easiest and quickest trick), or simply put the straighteners over it to flatten out the lions mane frizz or add a few (more tamed) curls. Cutting out 'hair' in the morning genuinely saves me at least 30 minutes each morning.
---
. #2 PRE PLAN YOUR OUTFITS .
---
As a fashion blogger, this is definitely something I shouldn't admit, but genuinely trying to find an outfit in the morning can be such a nightmare. From having 'nothing to wear' to 'nothing looks right', I could waste a good 30 minutes chucking things off, emptying my wardrobe and getting myself into a right mess (trust me, it's happened many a time before). One way I've managed to streamline my morning routine is to simply pick an outfit the night before, when i'm calm & can think straight about what the day ahead will entail. Having an outfit prepared and ready and waiting for me to simply pop on makes the world of difference to my morning routine (believe it or not).
---
. #3 MAKE YOUR OWN COFFEE .
---
If like me you need a good brew to get the cogs in motion every morning, then a quick way to save yourself 10 minutes is to take a coffee on your commute, as opposed to popping to your local coffee shop for one (I save this for those rare mornings where I am ahead of time). I always love a good coffee shop coffee, but actually after buying myself a little travel coffee mug (A Bodum one which actually is a mini cafetiere, so makes an actual 'proper' brew – well worth buying) i've streamlined my morning routine even more. I simply pop the kettle on, on route to the bathroom, and by the time i'm done brushing my teeth & washing the kettle is boiled and I can top up my coffee mug with my favourite coffee & some freshly boiled water, and voila i am good to go!
The same goes for juicing, i've really got into juicing each morning, so the night before I prepare my veg & fruits, ready to simply blast when I wake up & pop in a bottle to take on my commute with me (or drink whilst I am getting ready). Even better would be to prepare enough for the week ahead and keep it in  an airtight container & simply pour yourself a glass each morning.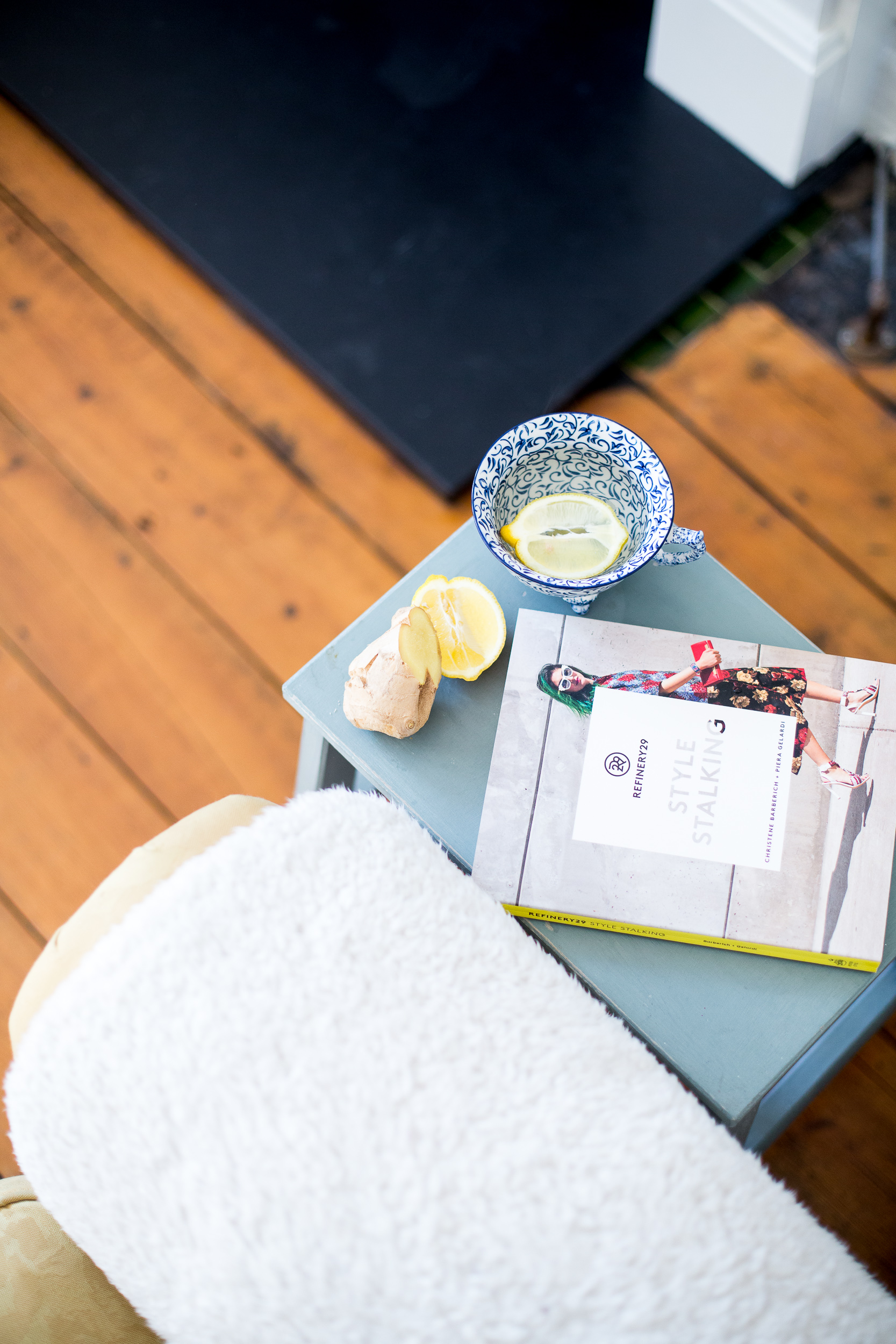 ---
. #4 PRE PREPARE BREAKFAST .
---
Now I am a huge breakfast lover (at the weekend it's my favourite thing to do, brunch), but during the week I actually skip the most important meal of the day as I always feel I don't have time to dedicate 15 minutes to knocking something up. This is absolutely ridiculous and not the way to do things … so a little trick i've found to help my morning routine but also ensure that I get a little something to eat before the day kicks off, is to take either a packed breakfast to work with me (yoghurt and fruit for example), or have a few bits at work waiting for me each day. This is also actually how many of my friends do weekday breakfasts too … it saves you having a big rush before you leave the house, and ensures you still get to eat breaky, which we all know is super important.
---
. #5 BE CONSISTENT .
---
My final tip is to be consistent, I have a very consistent morning routine, from waking up and having alarms set at the same time (where I can), to having a very 'routine' makeup & skincare regime during the week (which ensures I don't waste time having to re-start my makeup etc). Making sure your morning routine becomes habitual will really help you streamline how long it takes you to get ready and get out the house each morning. Whilst variety is the spice in the life, in the morning routine is saving grace.
I'd love to know if you have any other tips for speeding up your morning routine, or what your morning routine is? It's always interesting to see how everyone else does things :)