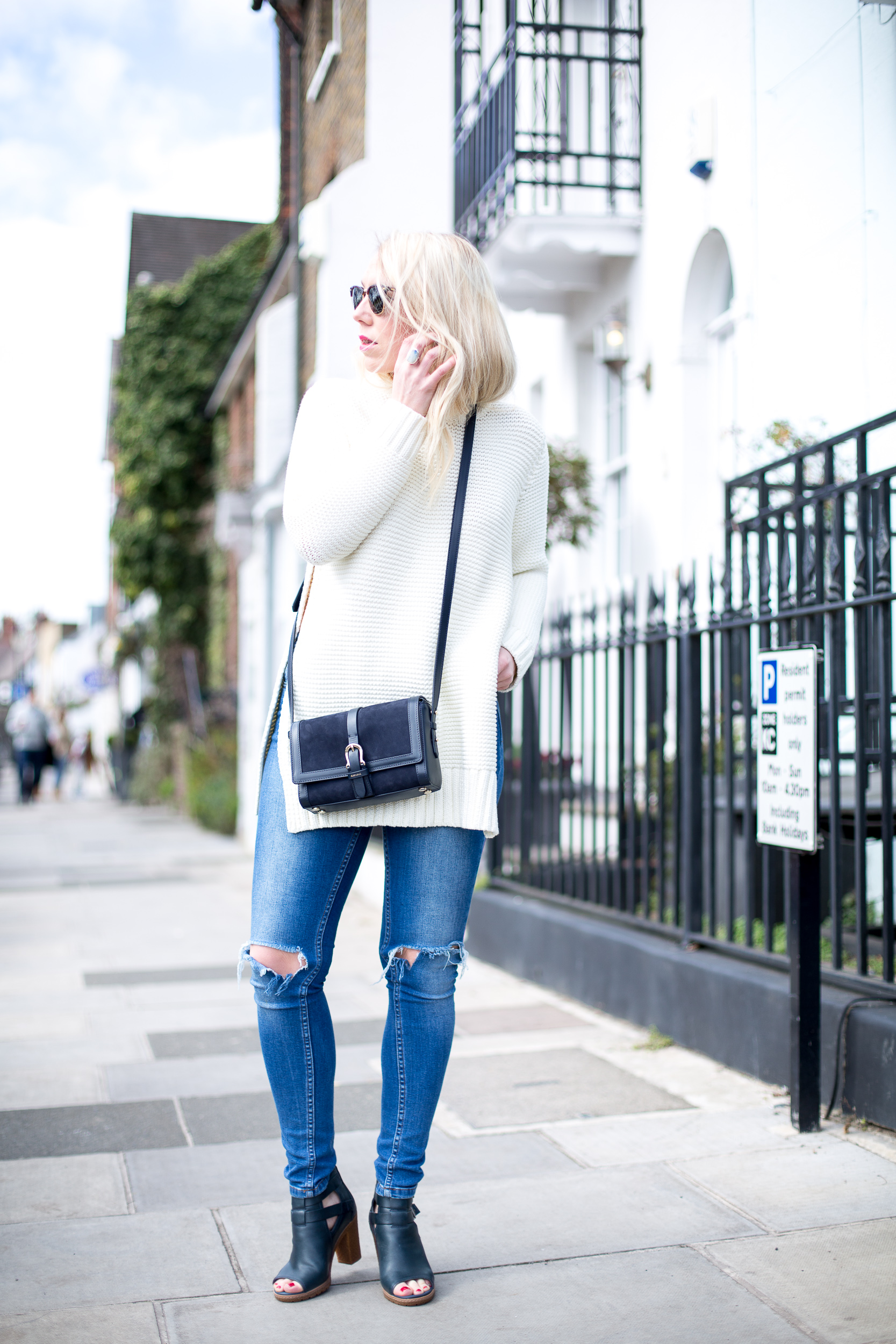 ---
. TAKE 10 X TIMBERLAND .
---
Without consciously trying, I feel like i've rediscovered my style a little bit lately. It's not that I was ever lost, but for a little while I just wasn't loving how things were looking on me, and I found myself reverting to the same looks day in day out, and not really feeling great in what I was wearing. But looking back, i've realised that in the last month or so, I seem to have discovered a few styles I love, picked up a few new trends which feel comfortable and easy to wear (mom jeans, suede skirts etc) and feel a little more relaxed in what i'm wearing, which in my opinion is super important. I've almost gone back to basics and started afresh, using my favourite accessories to give my looks a little something extra!
---
 .Shiny Thoughts / Anoushka Probyn / Burkatron / The Magpie Girl / Pages by Megan .
. Hi Fashion / Hands of Style / Love Cloth / Media Marmalade / Dearest Deer .
---
---
. WHISTLES JEANS . TIMBERLAND 'GLANCY' HEELS £100 c/o . ZARA WHITE KNIT . ASPINAL BUCKLE BAG .

---
One of the elements of style i've really fallen back in love with is my accessories, i've always been a big bag and shoe lover, but lately i've become even more obsessed and find that the combo of shoes, bag & hat can really make or break a look! Since I bought my Aspinal bag a few weeks back it's become my go to shoulder bag, it goes with absolutely everything & looks so chic. Another new addition to my accessories line up is of course my new Timberland heels which myself and the Take 10 ladies received as part of this months partnership. Timberland aren't necessarily a brand I would immediately go to for shoes, but I have to say I absolutely love these heeled teale ankle boots from their SS15 collection, and the shoes the other ladies picked for their edits (the sandal collection is also fab). They're unbelievably comfy with cushioned soles,t they're the perfect shoe to style with a simple denim cut off (they're also fab styled with a little shift dress too)!
What are your favourite styling tricks?