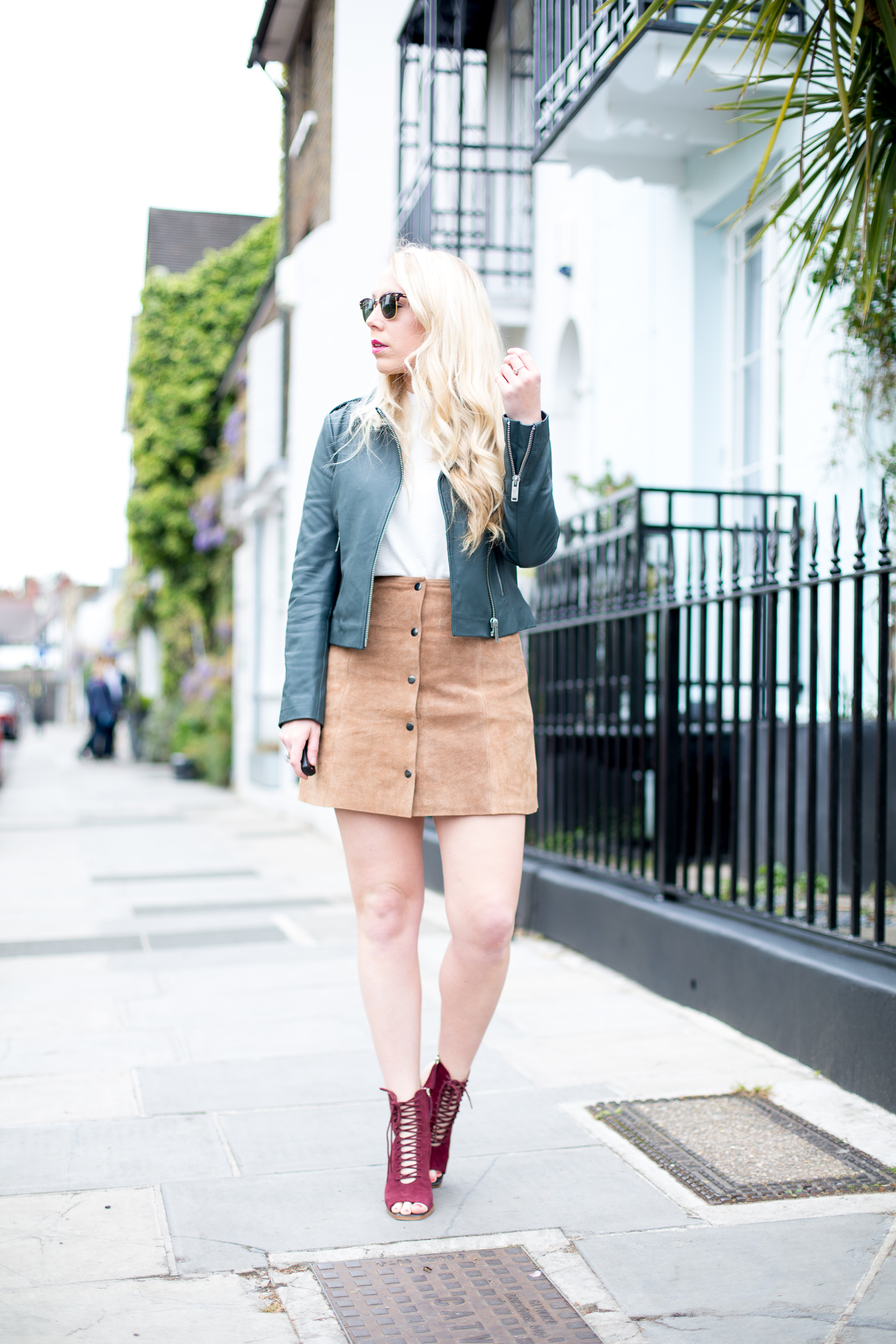 ---
. TOPSHOP TAN SUEDE SKIRT .
---
When I find a style or trend I like, I tend to always become a little obsessed with it, and in a matter of weeks find my wardrobe absolutely jam packed with the item in a whole variety of cuts, designs & styles. Suede is one such trend (along with denim) that has stolen my heart this season, i've already maxed out on denim I feel and so its suede that's become my next sartorial quest.
---
. TOPSHOP TAN SUEDE SKIRT . TOPSHOP WHITE SWEATER . REISS LEATHER JACKET .  ZARA SUEDE HEELS .

---
I'd already bought this skirt in the black earlier this year (it was one of those items that I literally hunted down as I loved it so much) and when I saw this tan version in the tall section I knew I needed it immediately (especially as it would be a slightly longer alternative to my black one, which is unbelievably short – seriously I find Topshop skirts are made for 5ft people and that's it). Anyway, the tan version not only gives a fab little boho twist on the suede skirt but is also a suitable length for everyday wear.
I ordered the skirt a few weeks back & have worn it so much since it arrived. One of my favourite looks so far has been this one, teamed with a simple white sweater, my Reiss leather jacket and my suede Zara heels. It's a slightly dressy, slightly bohemian, and slightly 70's style attire and I have to say it's definitely making me warm to the 70's A LOT!
Are you coveting any trends this season? What do you think of the 70's take on this look?