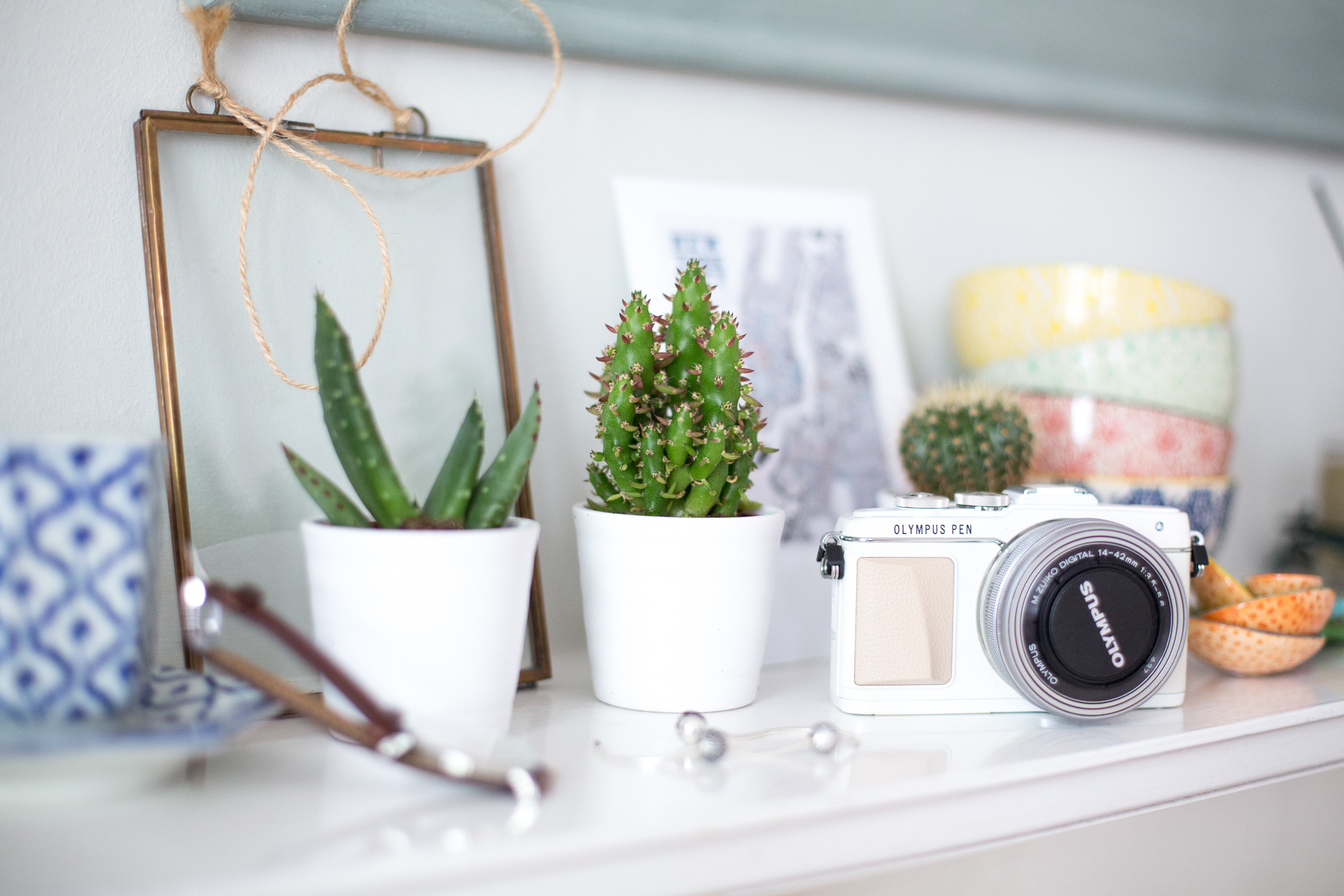 ---
. MY FAVOURITE THINGS THIS SPRING .
---
Todays post is a little bit of a funny one, as it's a bit of 'everything' thrown into one, under the guise of my 'spring favourites' (which to be fair is exactly what it is). I've been getting into my home decor in a big way the last few weeks and starting to make some upgrades to my flat and the decor within in. Just simple little touches, but ones that seem to make all the difference. Of course this has spurred on a few little purchases which I thought i'd share here, but as well as that I wanted to share a few other things i'm loving this spring from new watches & pretty jewels to my Olympus Pen & a serious obsession with cactus.
So I hope you enjoy the post, it's picture heavy and might just provide a little decor inspiration for you too. If not, then hold tight as i'm planning a mother little decor post featuring my dressing table area which i've been working on this week.
---
. PRETTY KITCHEN WEAR .
---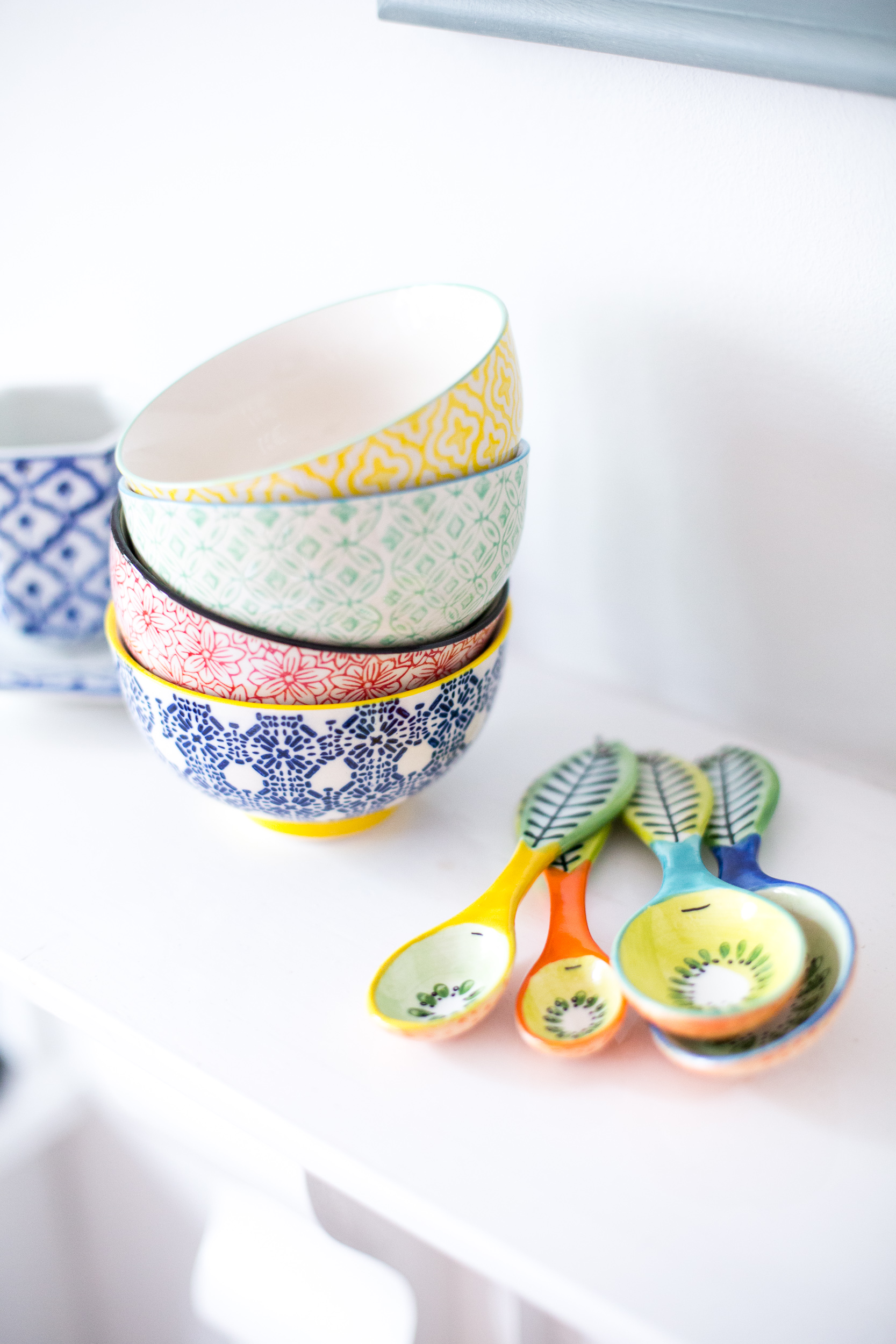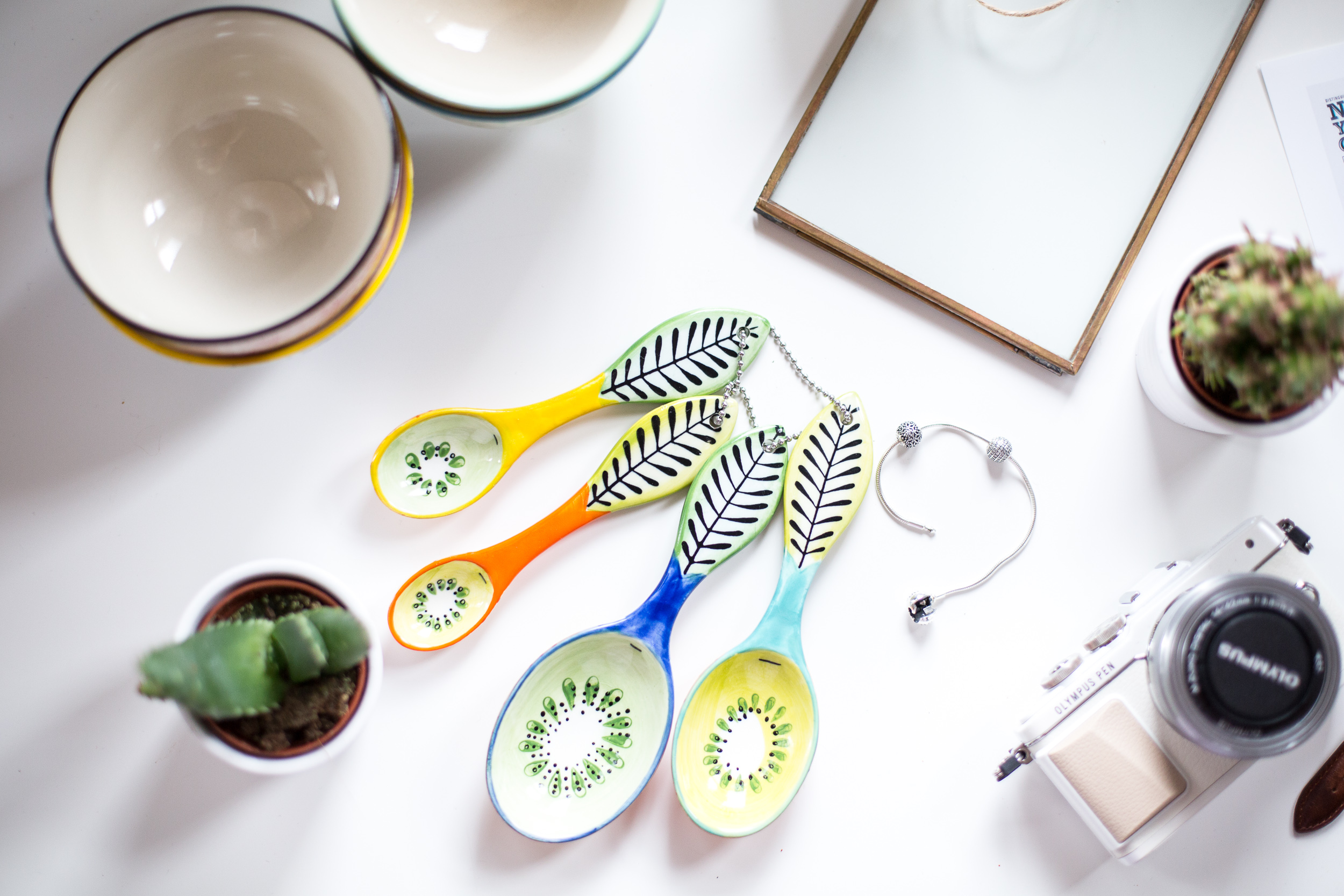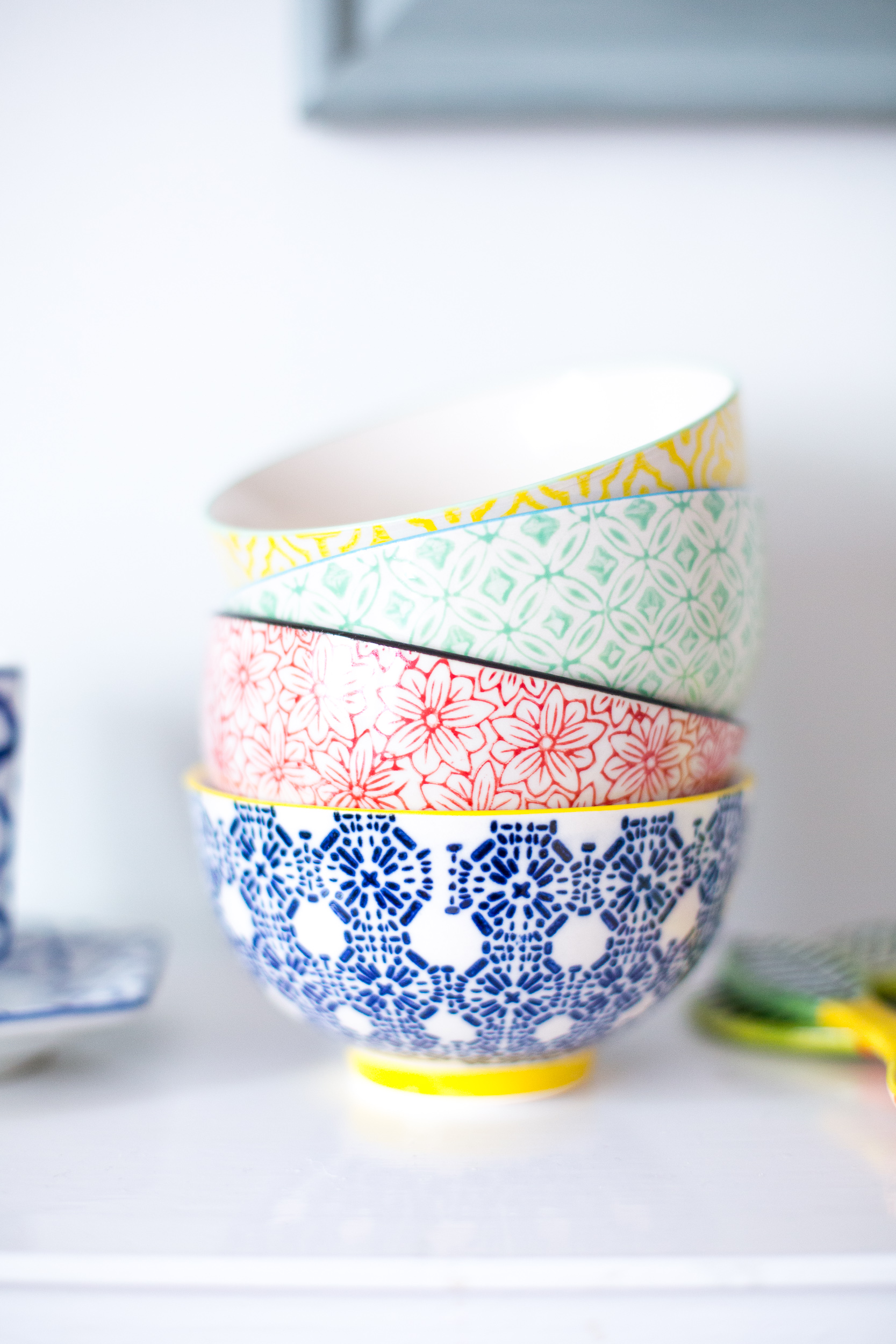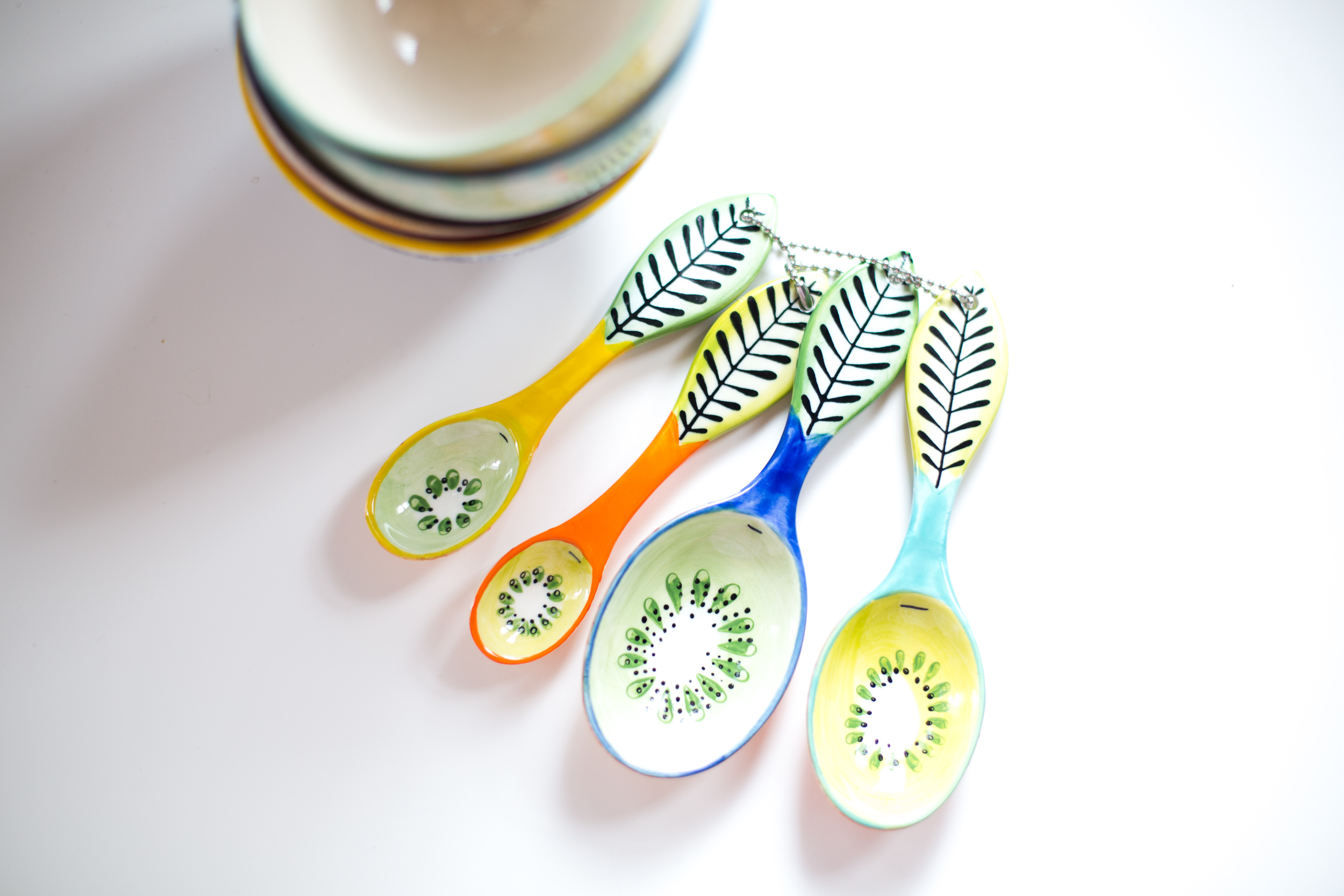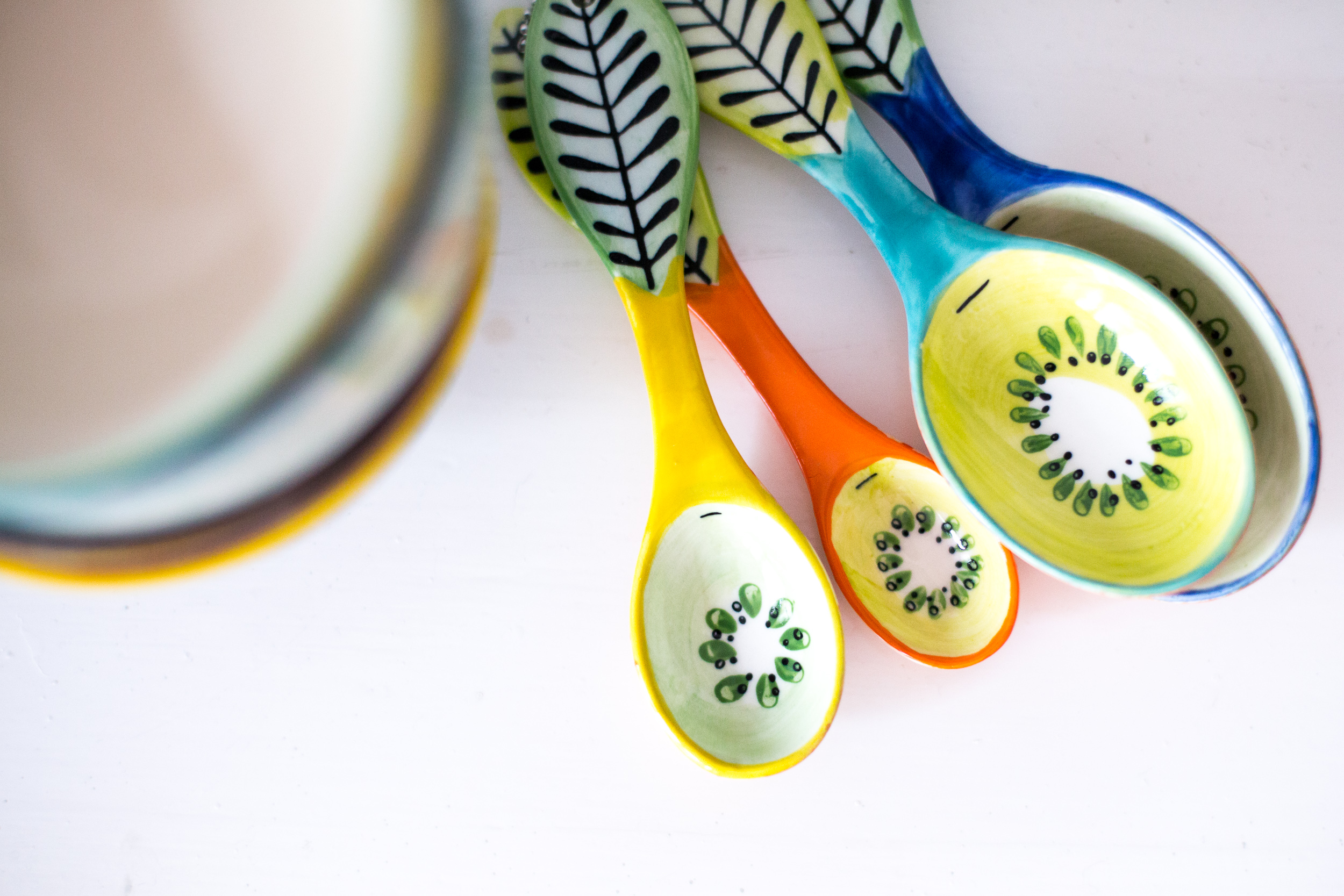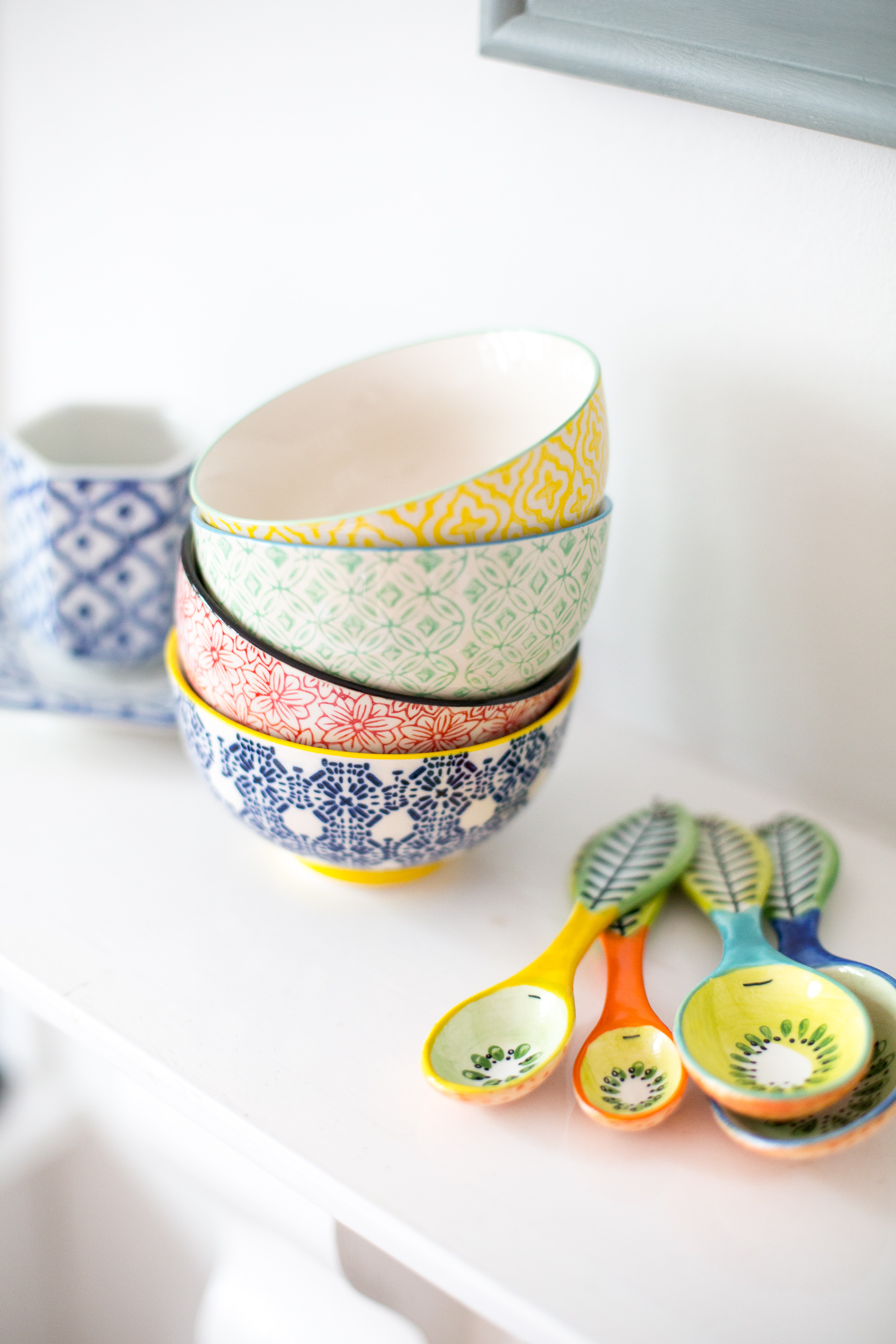 Pretty kitchen wear has to be one of my biggest weaknesses, if you were to ever visit my kitchen you'd be surprised at how many pretty little kitchen things i've collected over the years, from my ever growing mug collection, to my colourful & varying sizes of nibble bowls to just general pots, tubs, bowls & jars. You name it I have it. And it's clear my family and friends know how much I love it as this birthday I received so many beautiful home decor and kitchen wear gifts, you'll have seen some of my presents here but i've had even more since, from an absolutely beautiful Cath Kidston tea and saucer set (I must share it with you soon), to these beautiful and colourful Oliver Bonas printed bowls (i actually have the matching mugs too) and this gorgeous Anthropologie measuring cup set. I love all the colours, prints & designs, they make my kitchen far more joyful!

---
. DANIEL WELLINGTON CLASSY COLLECTION .
---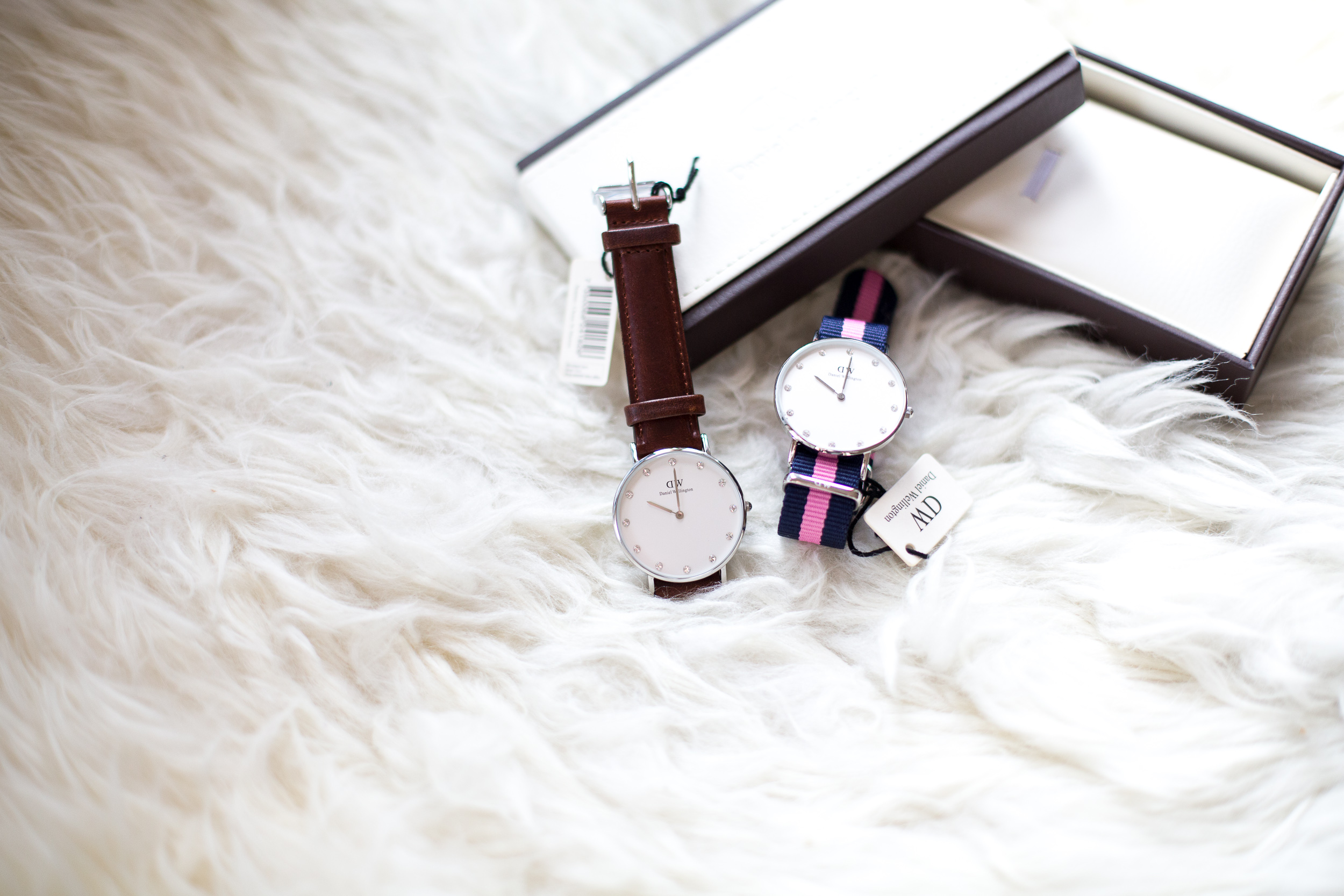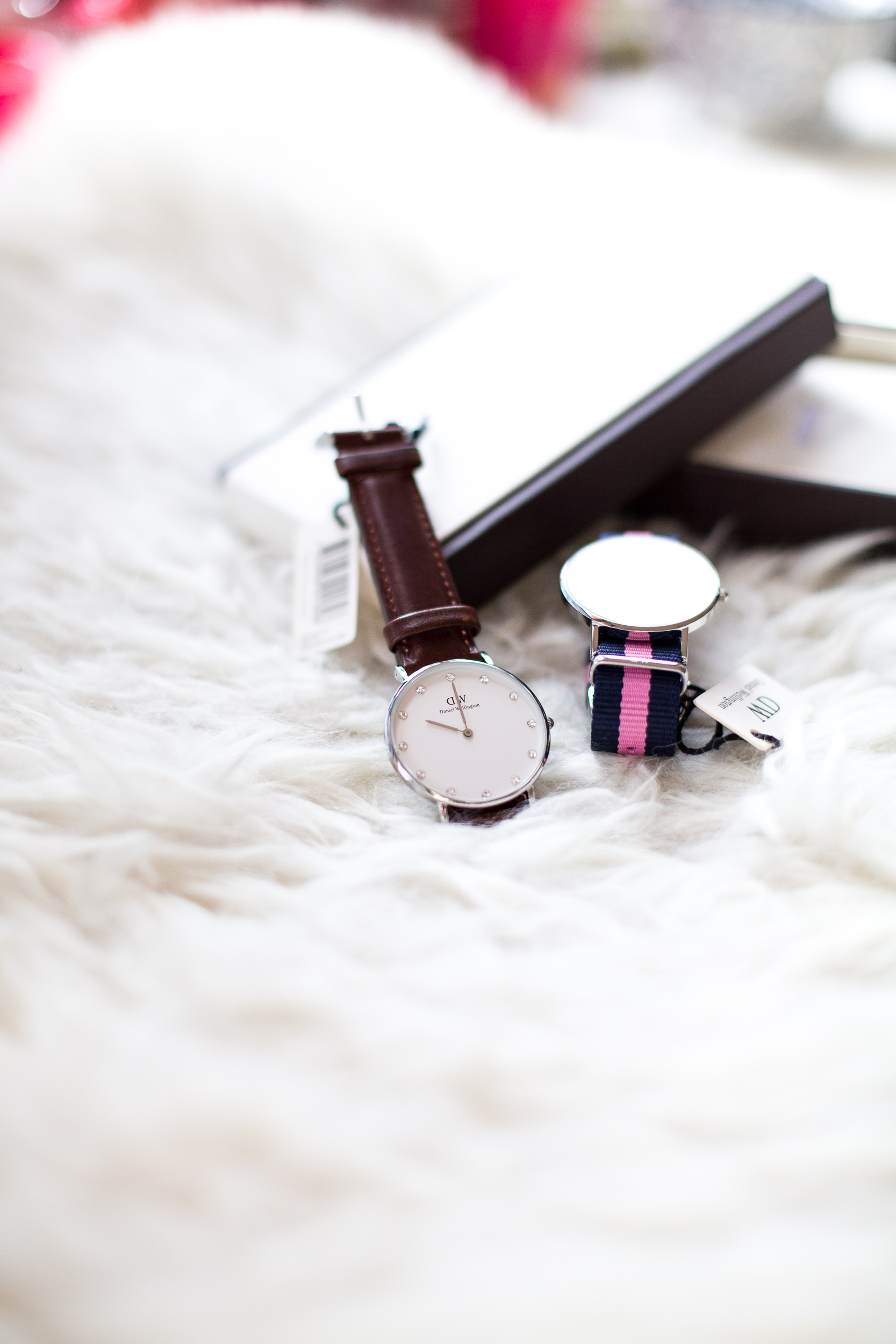 I've always been a very big fan of Daniel Wellington, you'll notice I wear one of my DW watches on a daily basis so they're always in my outfit posts, and so when they released their new Classy Collection I was super keen to expand my collection  and get my eager little mitts on these embellished versions. Super chic & a little more dressy than the standard collection (which are my everyday watches), the classy collection has become my go to for evenings out or slightly dressier looks.

---
. CACTUS .
---
I've developed a serious obsession with cactus over the last month or so, I think it's that whole scandi home decor dream which has spurred on my obsession. I've now got 4 in my collection, these super cute and bargainess mini cactus's from Ikea (they're about £4 and such a good find) as well as a bigger cactus which takes of pride of place on my fireplace which my sister got me for my birthday. I find they add a really refreshing burst of nature into any room & just look a little quirky and cool!
---
. COPPER HOME ACCESSORIES .
---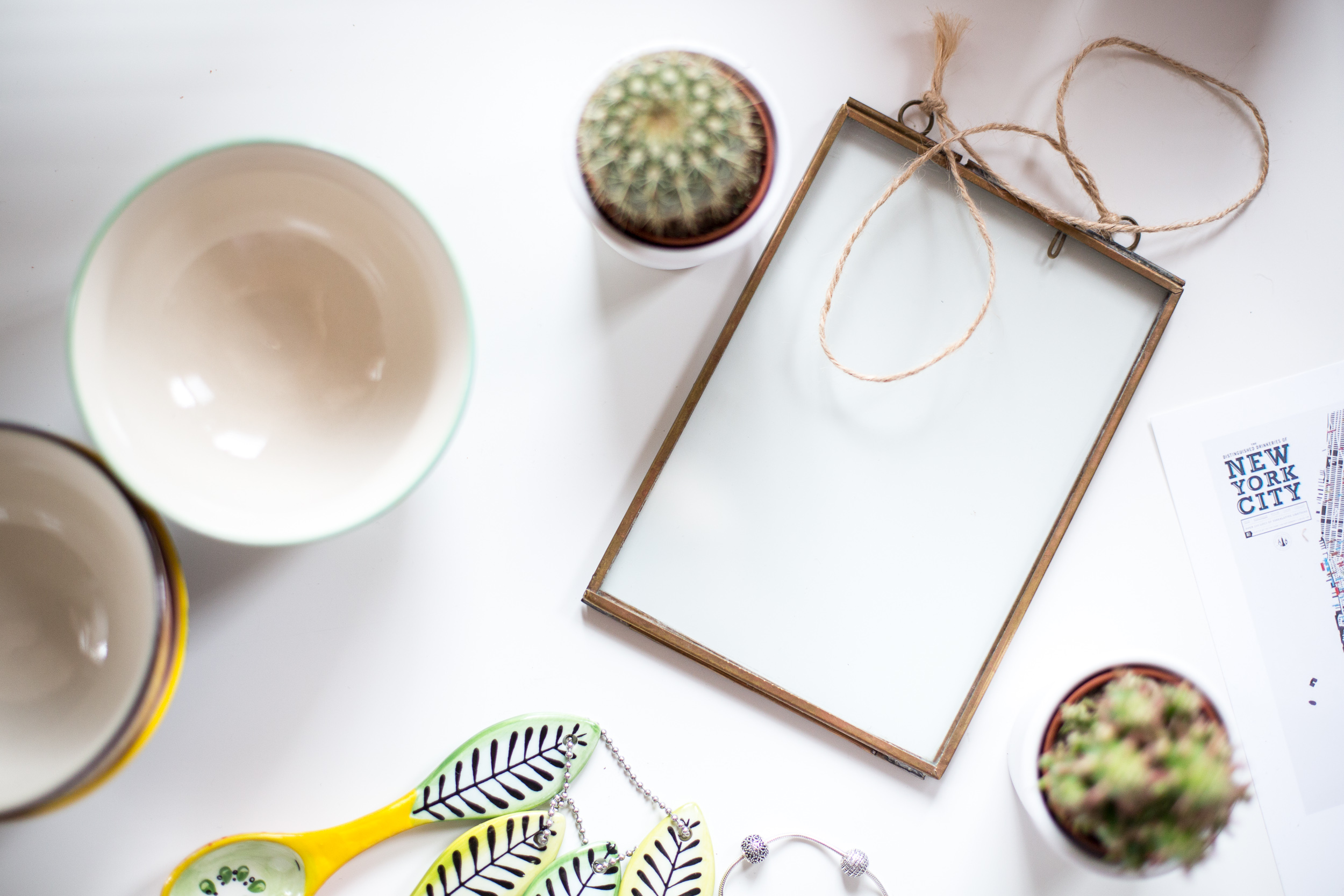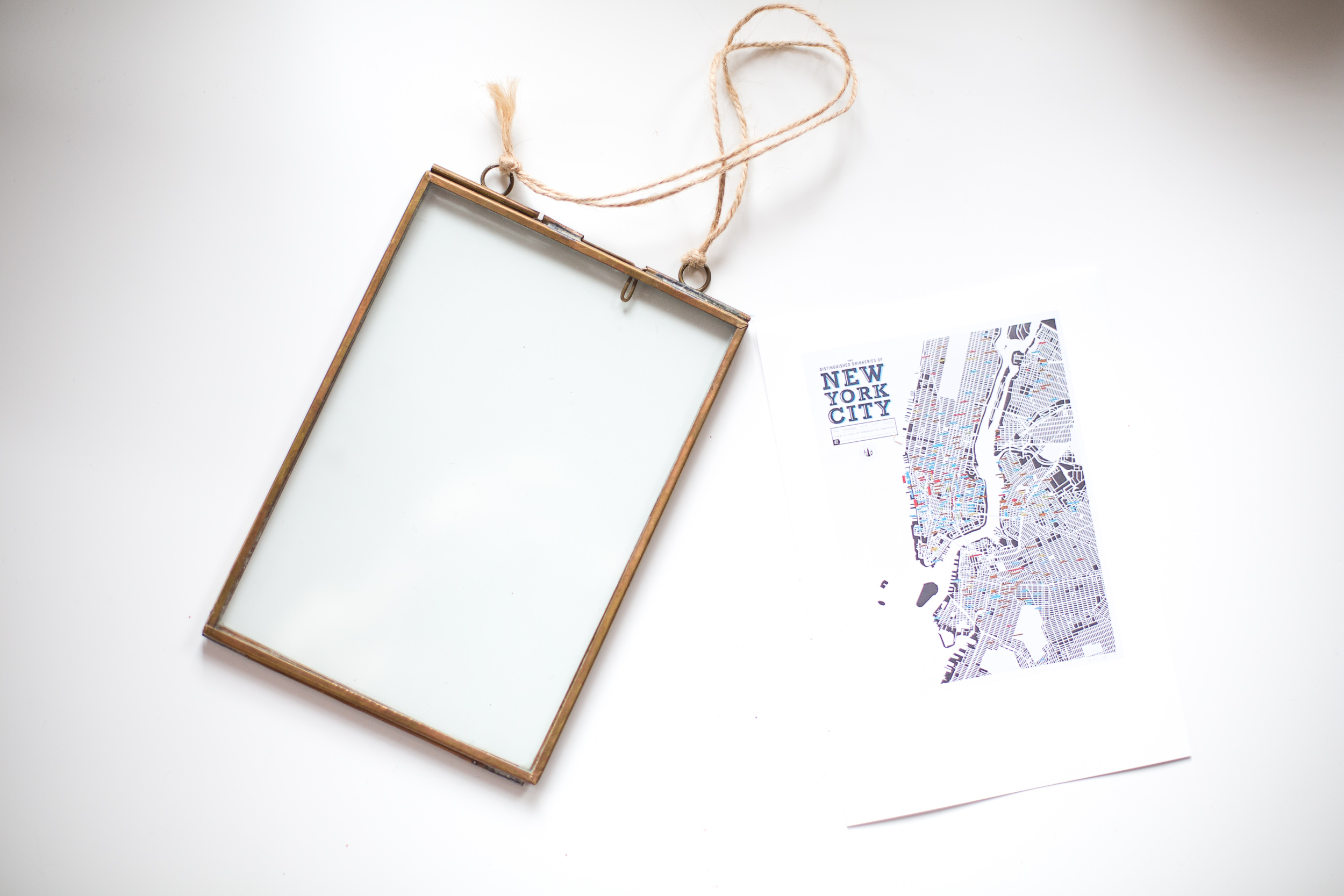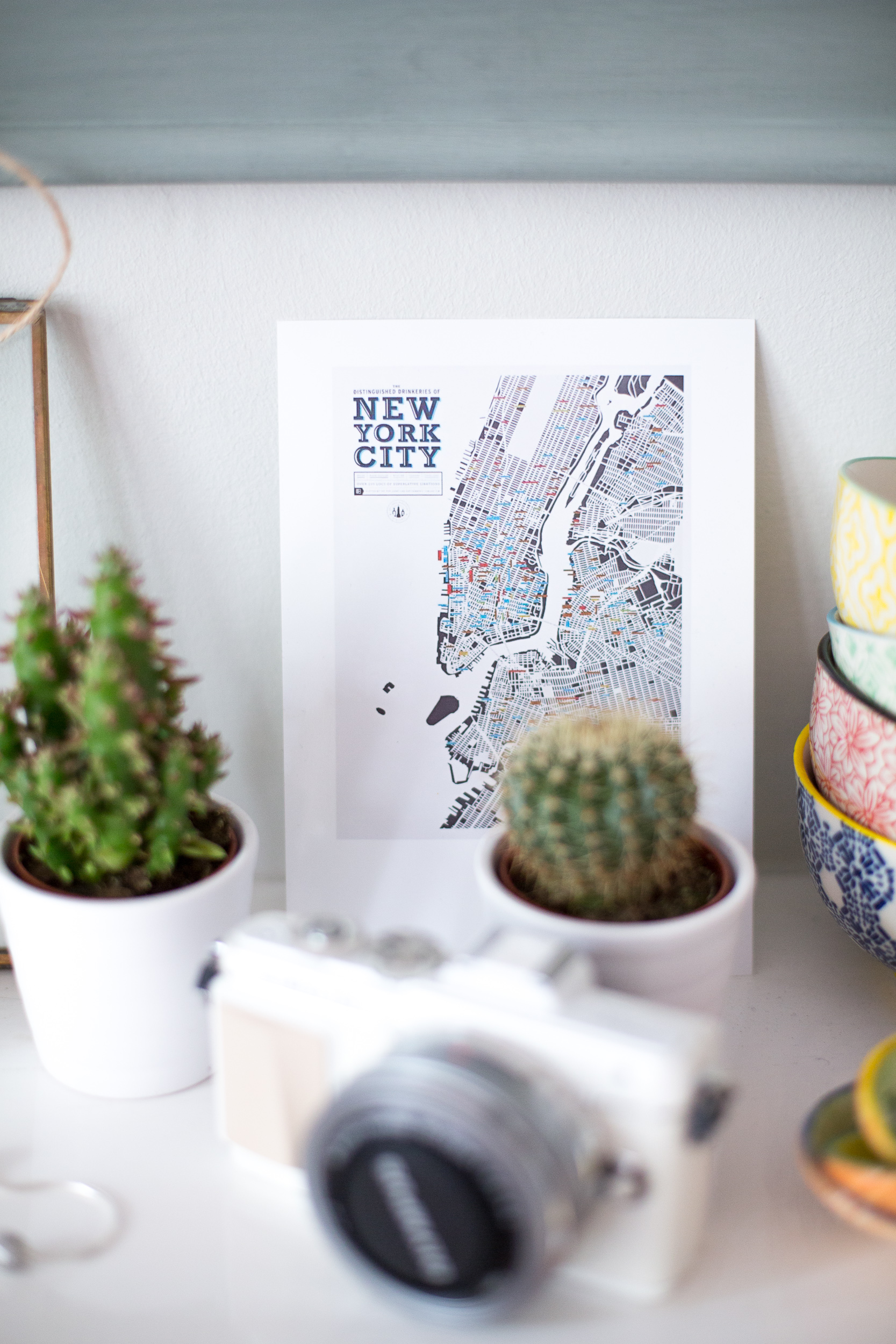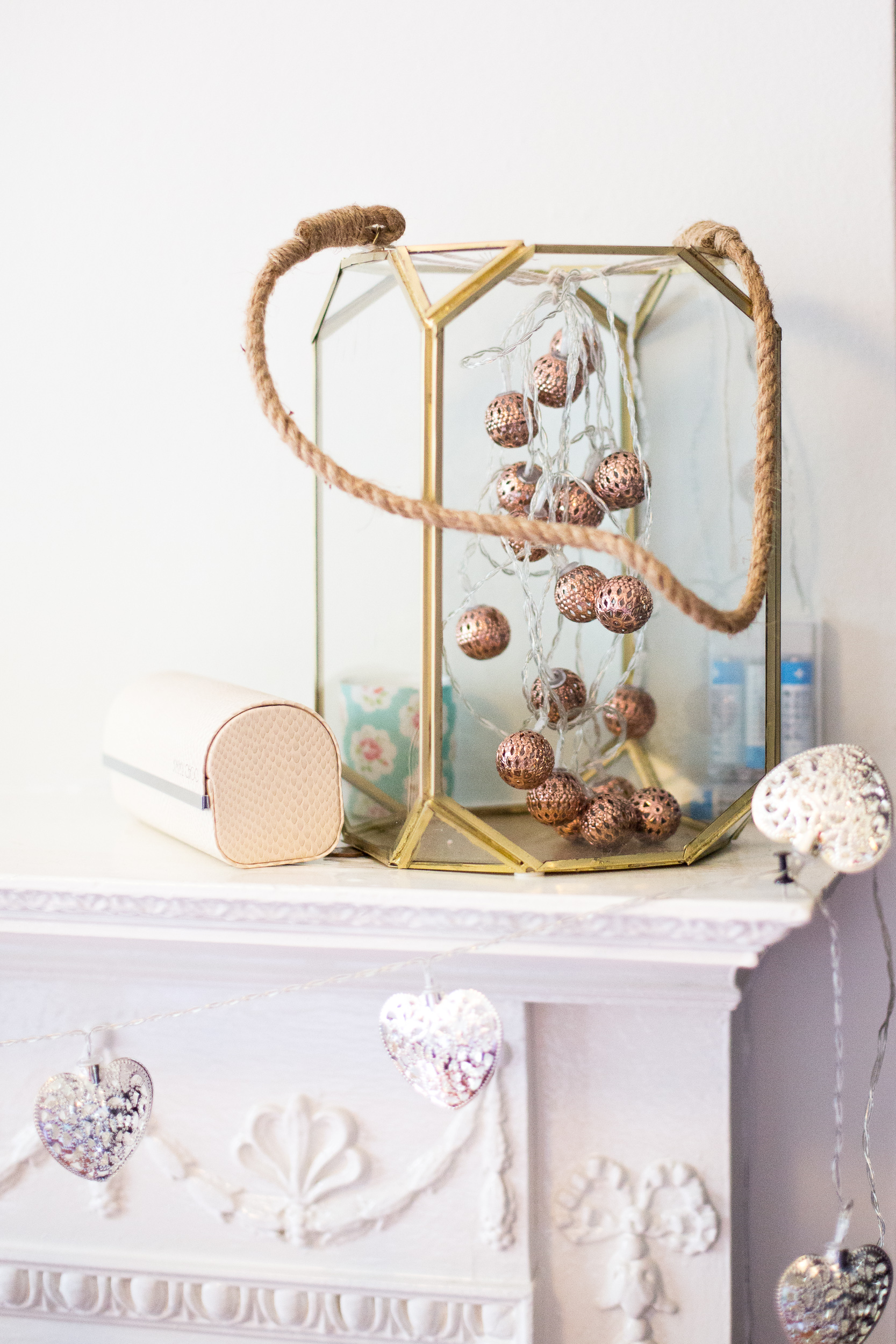 Alongside cactus's my next serious obsession is copper, anything and everything copper. Again I think it's the whole scandi design thing that's triggered it, the understated simplicity yet standout, chic, vintage style of copper home decor accessories has really stolen my attention. I've started to fill my house with little copper trinkets, from my Oliver Bonas copper letters which you've no doubt spotted in some of my posts, to these beautiful photo frames & glass jar which my sister got me. Next on my list is a copper framed mirror to go in my bedroom!

---
. PANDORA ESSENCE .
---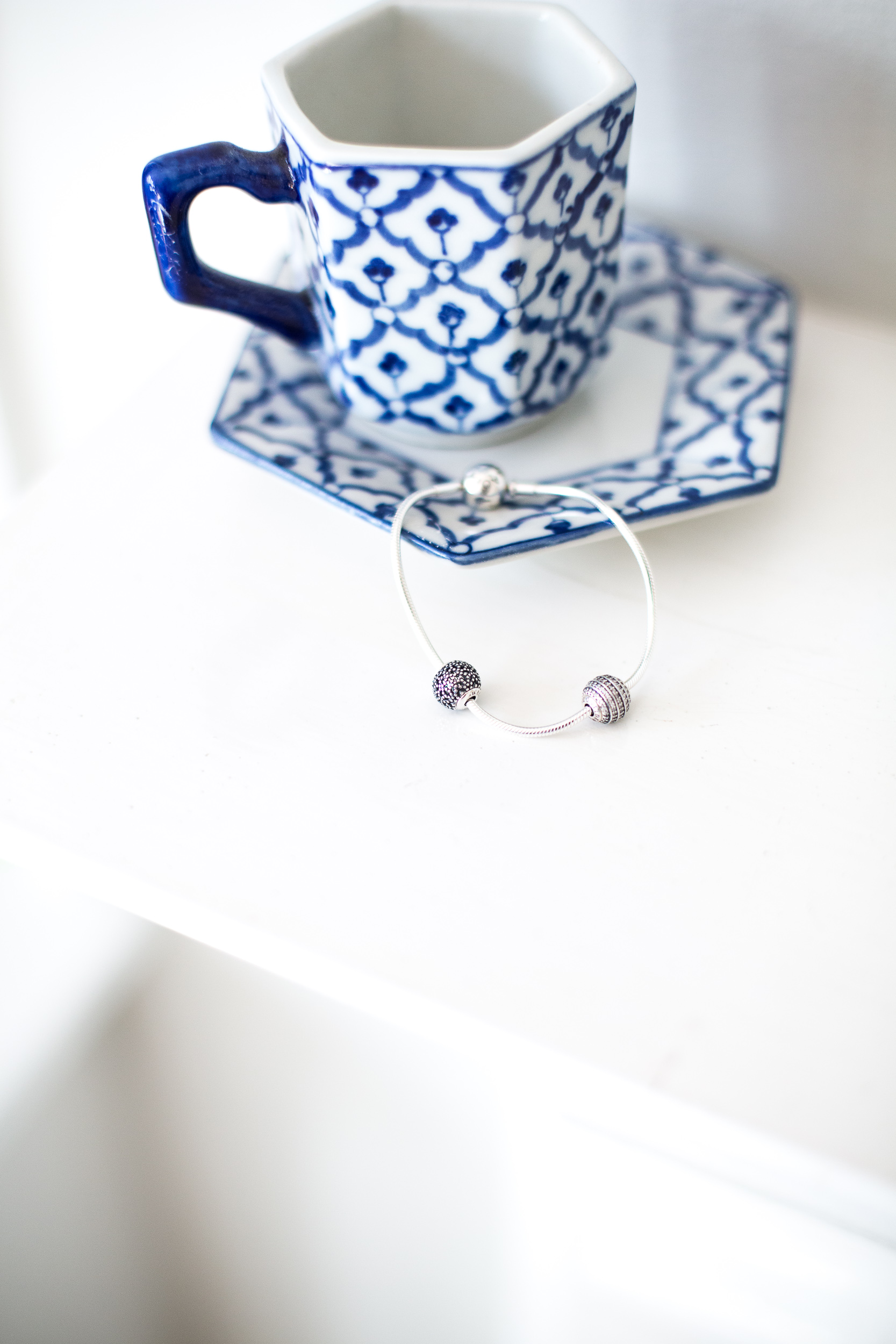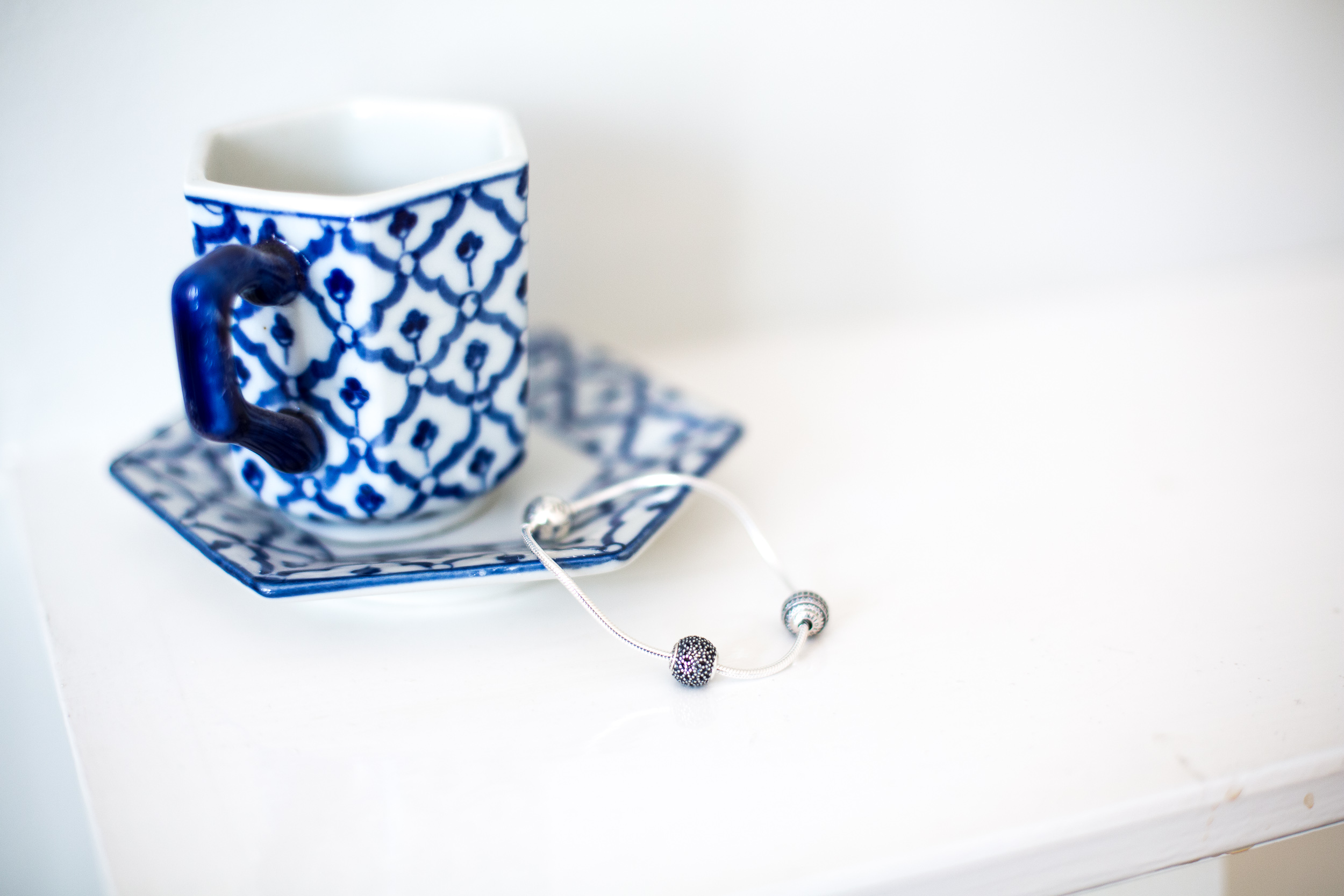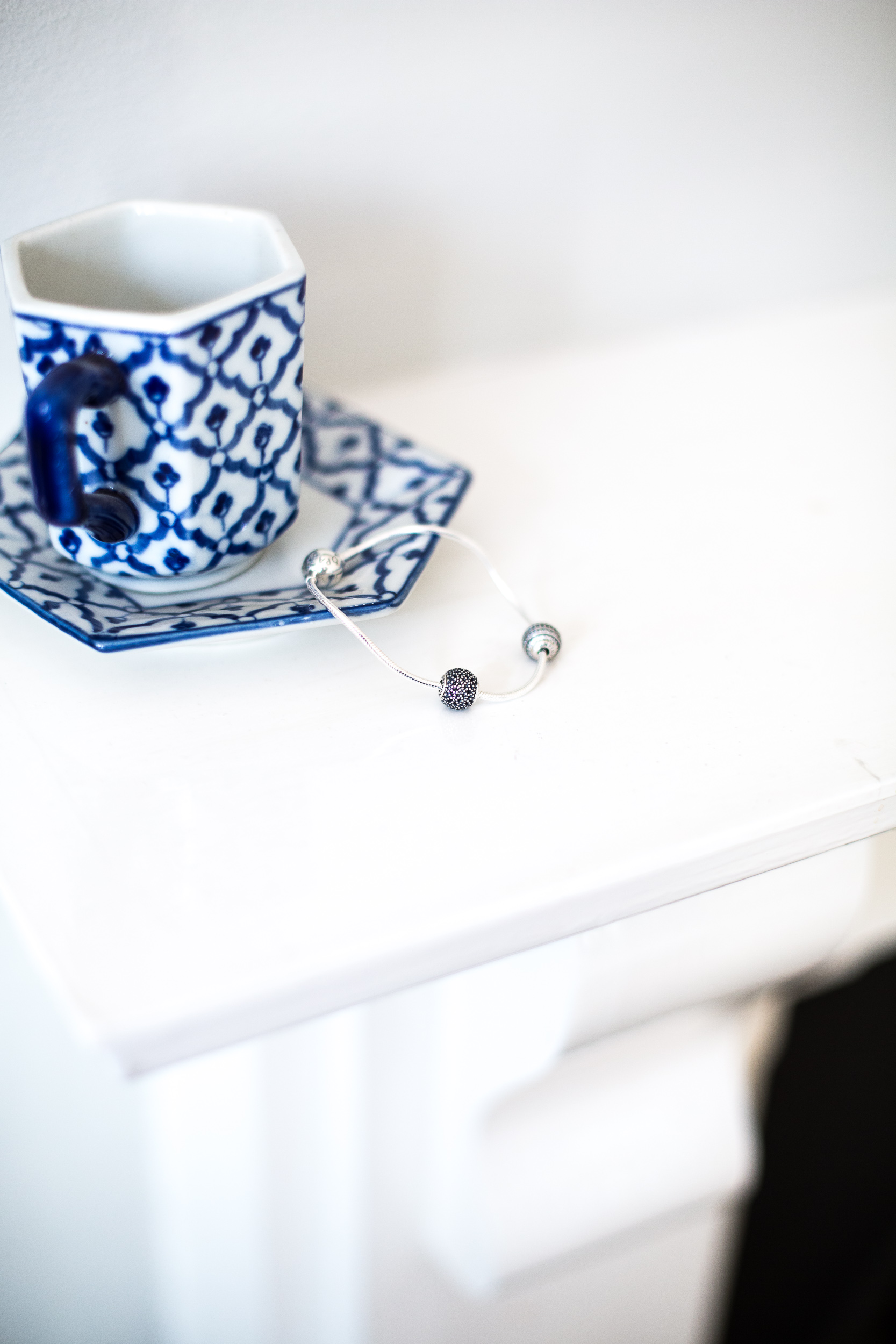 Generally speaking I keep my jewellery quite simplistic, I wear the same bracelets, rings and style of watch everyday, without fail. But I recently upgraded my Pandora bracelet for a little newbie from John Greed who stock the brand, one of their beautiful, super delicate and much smaller 'Essence' charm bracelets. I love the idea that this collection offers charms which have meaning and offer a little something symbolic, from wellness & health, to strength and confidence, the collection features tons of beautiful little symbolic charms. I personally went for the wellness and confidence charms, not only do they look super pretty, I like that they stand for two things which are important to me!

---
. OLYMPUS PEN EPL7 / PANCAKE .
---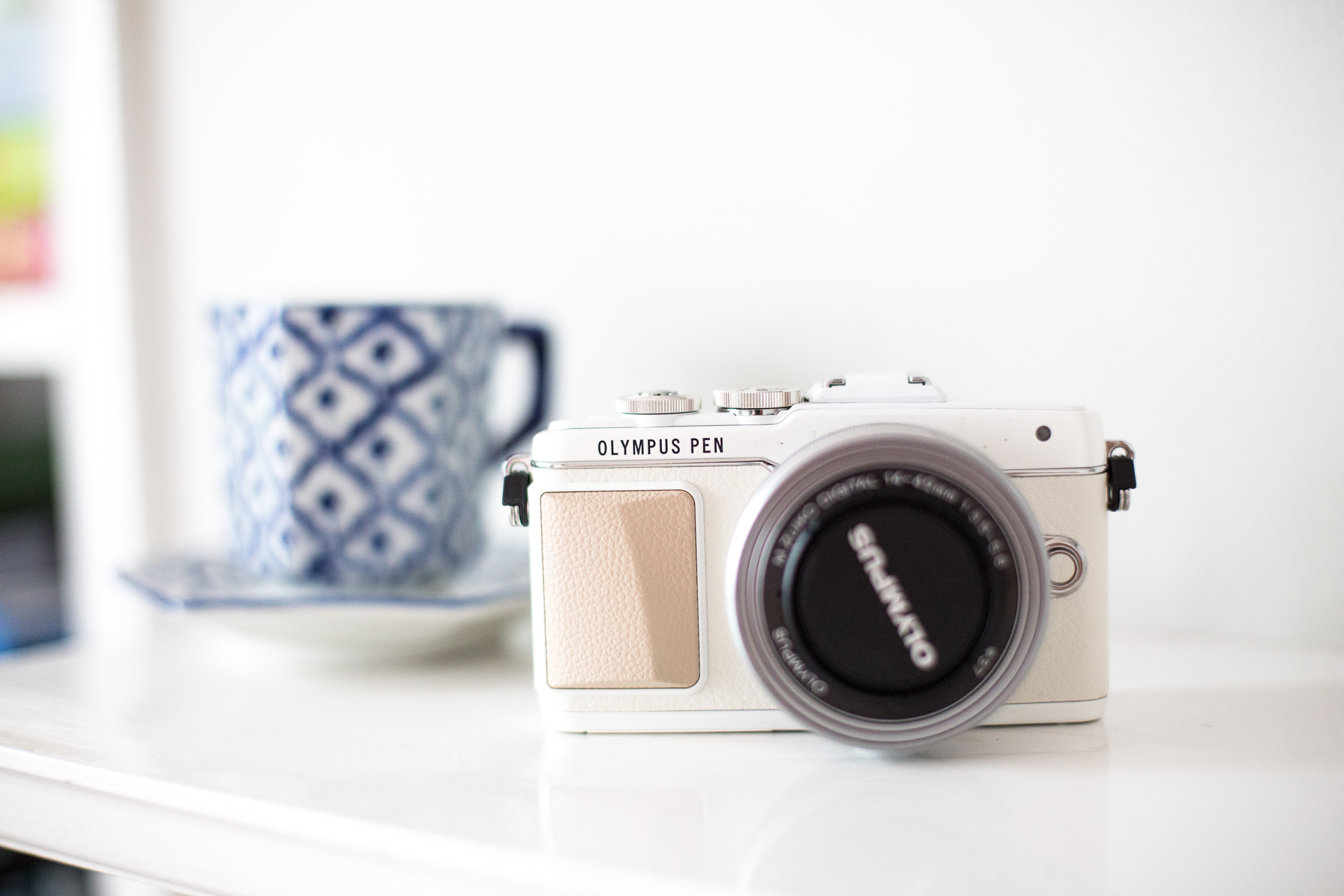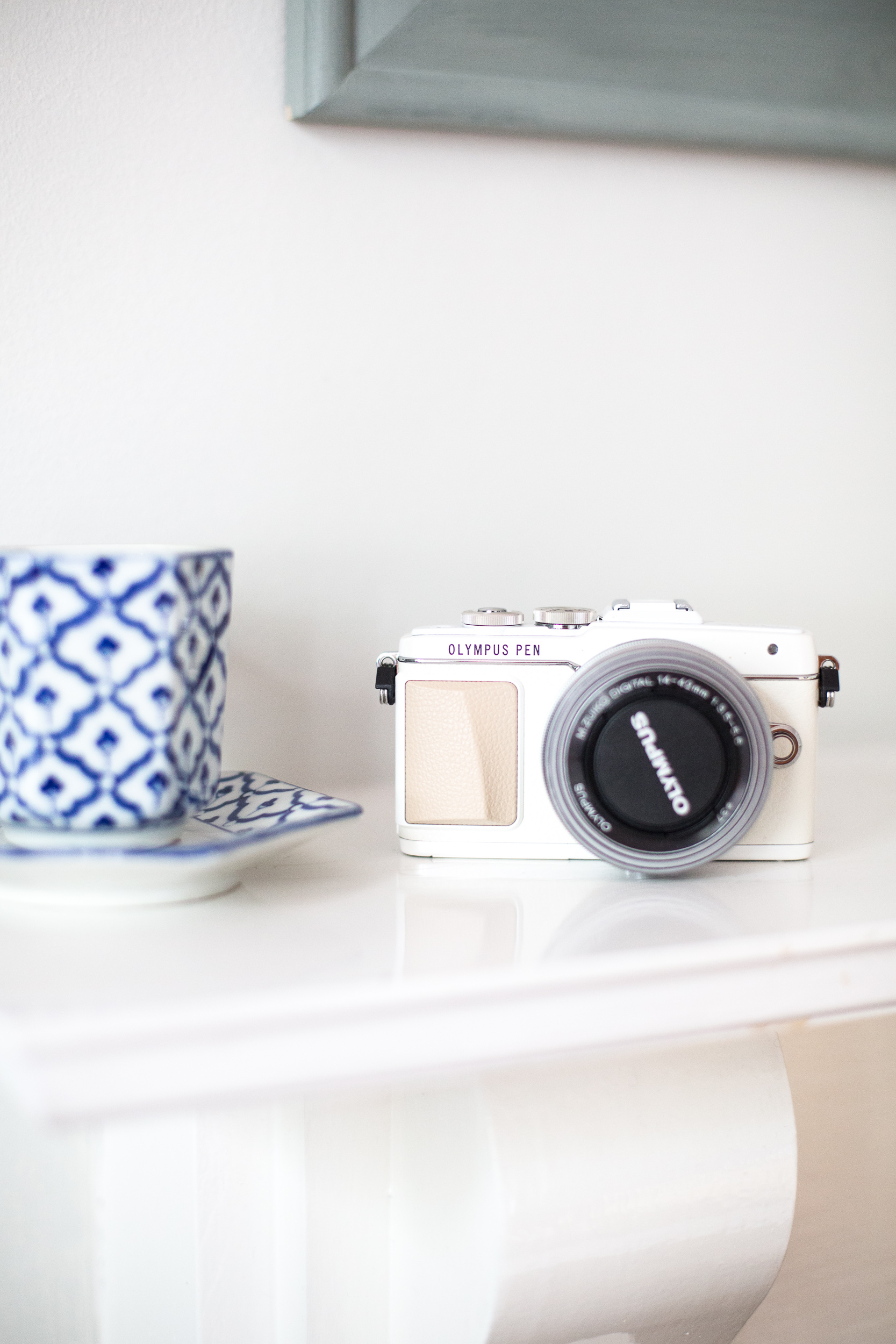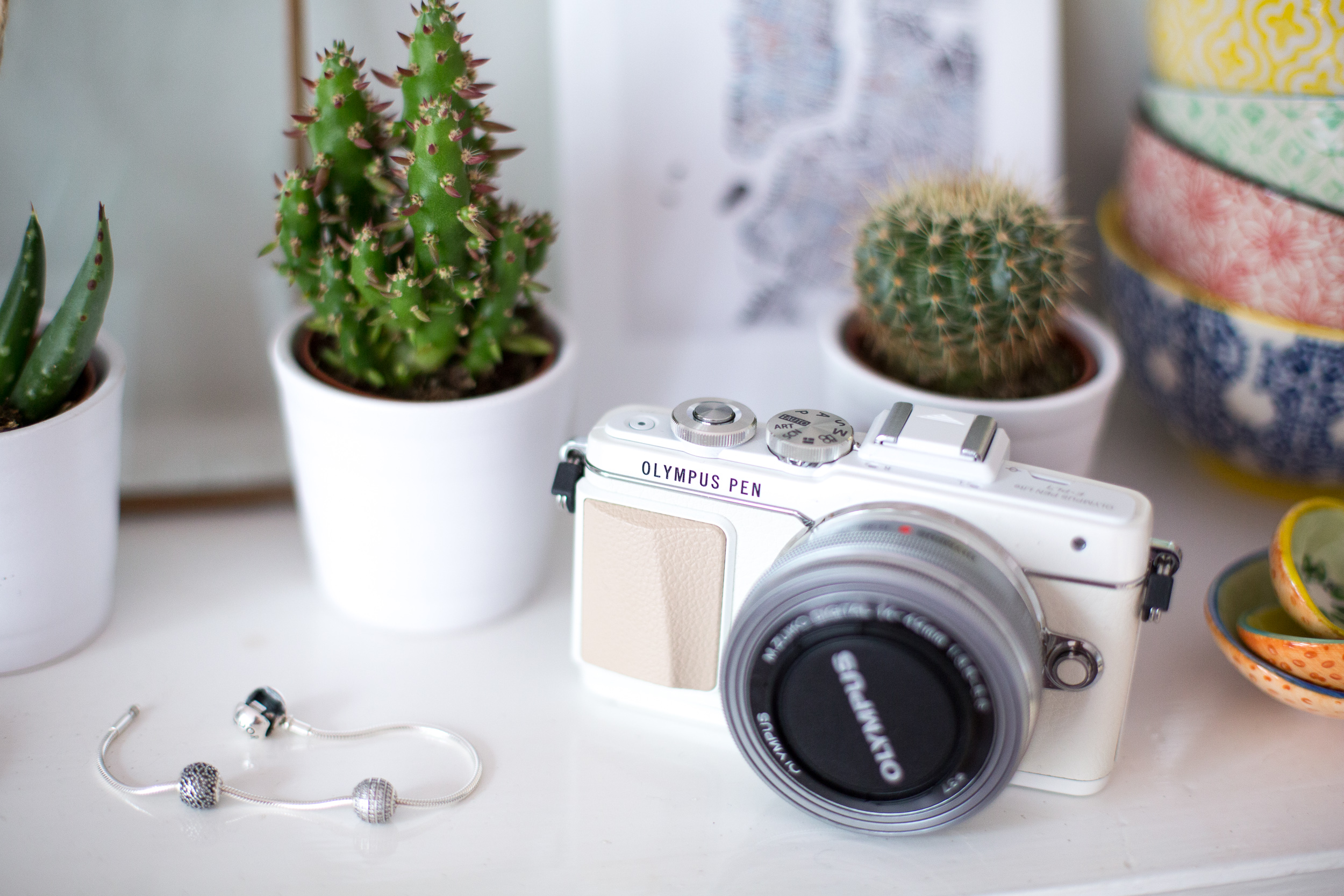 My final spring favourite is of course my new Olympus Pen EPL7 Pancake camera, something which I bought as a little birthday treat and with my birthday money. It was a rather impromptu decision to buy the camera but I have to say after all the hype and attention the little thing was getting it was hard not to pay attention. Whilst I am a loyal Canon 5D user, this little camera makes the perfect 'on the go' photography option, the 5D is unbelievably heavy and so not the most practical thing to take out and about on trips out, to events and on holidays. I love my EPL7 so far, I think it takes fab pictures and the wifi functionality is obviously a clear winner for me! Now i'm just eyeing up all the accessories for it …

There you have it folk, a rather large round up of all my favourite spring things. I hope you enjoyed this type of post, i'd love to know if you did? What are you loving this spring?