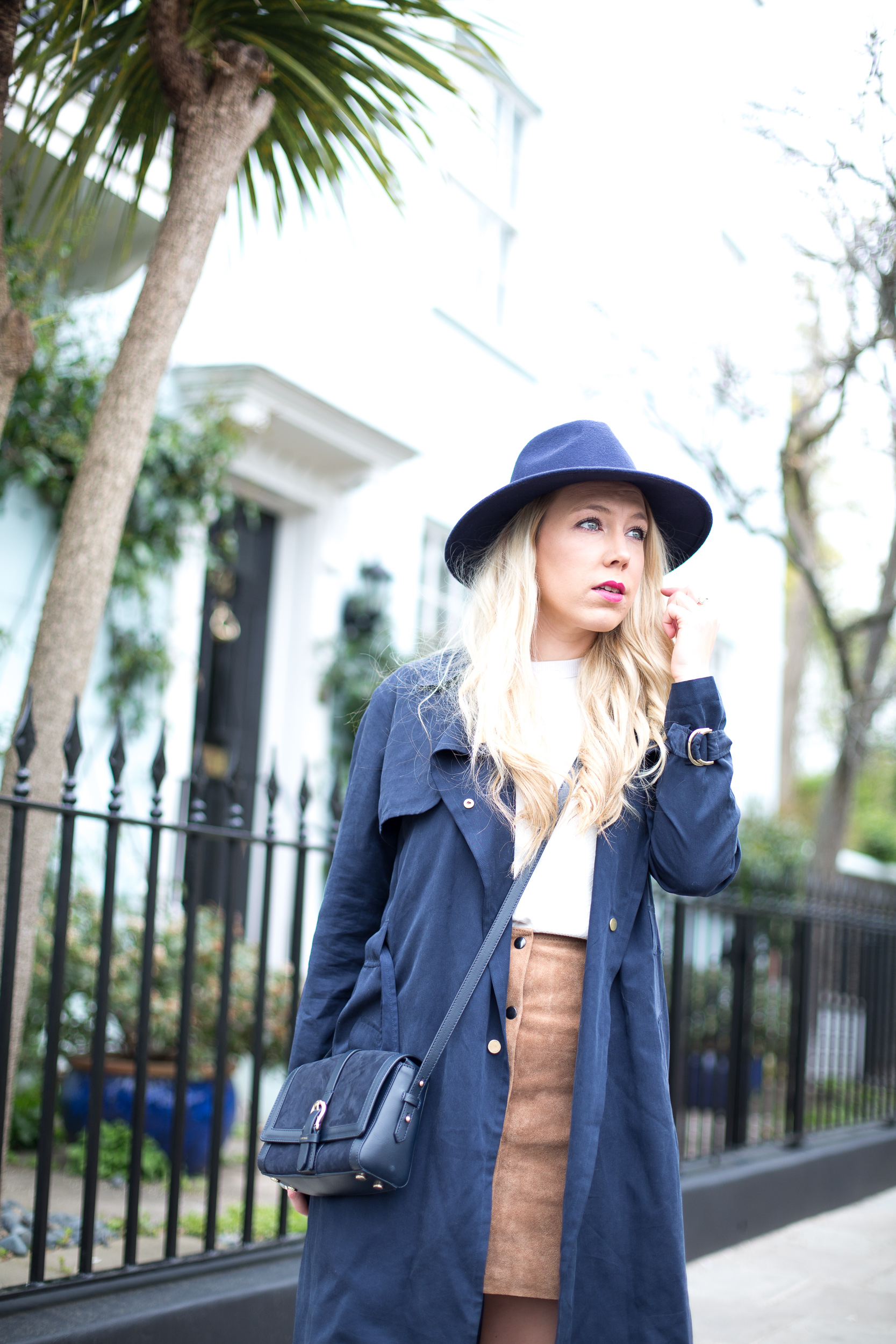 ---
 . SPRING STYLE TRICKS : LAYERING .
---
If you had a read of yesterdays blog post (I hope you did), then you'll have noticed the little sneak peak of this outfit which I shared with you all as one of my suggested styling tips for the suede skirt. Spring Layering. I've become a huge fan of layering, it's the perfect styling trick to see you through season to season, and given Spring is still teasing us right now here in the UK, layering is the only way to give my Spring wardrobe some airtime, without freezing my butt off.
---
. FRENCH CONNECTION TRENCH . TOPSHOP SUEDE SKIRT . ASPINAL OF LONDON BUCKLE BAG . TOPSHOP WHITE SWEATER . REISS FEDORA . LEATHER CONVERSE .

---
This look also encompases another one of my favourite ways to style suede, dressed down with a pair of simple converse & a casual sweater. Whilst it wasn't a styling tip I pulled out in yesterday's post, it's actually one of my favourite ways to wear my suede skirts for a more everyday look. I really love styling down my favourite items to incorporate them into a more wearable ensemble, this look is exactly that, warm enough for this transitional weather, and of course every day wearable!
Did you catch yesterdays suede style tips post, I'd love to know what look was your favourite & what you think of this ensemble?