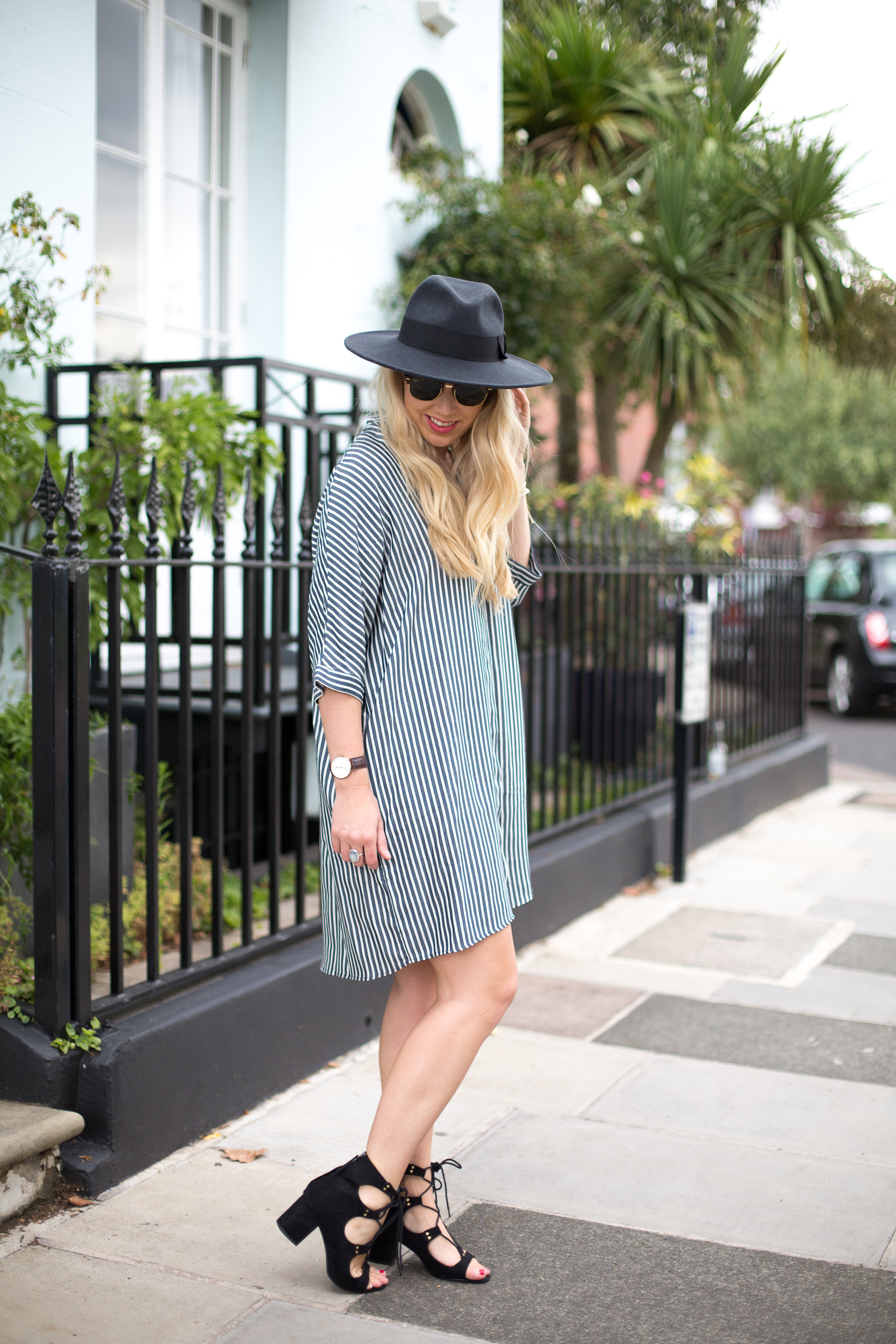 ---
. WEE WILLY WINKIE .
---
This weekend I had a little shopping splurge and one of the items I fell very quickly in love with was this super gigantic oversized shirt dress. Sometimes (all the time), I just want to throw on some super simple, super comfy, no nonsense clothes, and this dress is absolutely all of those things. In fact, it's so relaxed it could pass as a nighty … which is where wee willy winkie comes in (do you remember the nursery rhyme?).
---
. ZARA SHIRT DRESS . ZARA LACE UP HEELS . ASOS FEDORA

---
I wore this dress to work yesterday, and aside from the Wee Willie Winkie joke (I don't blame them), i had no less than FIVE compliments on the little number. And at a bargain of £25.99 thats a good cost per compliment for day one of wear don't you think? The dress is so simple that it looks rather boho chic teamed with a little pair of lace up heels & fedora. This dress is going to be a seriously well worn piece of clothing by the end of summer, I can already see myself wanting to throw it on every morning as I roll out of bed too sleepy to care what to wear.
Are you a fan of the oversized shirt dress? What do you think of this Zara number?