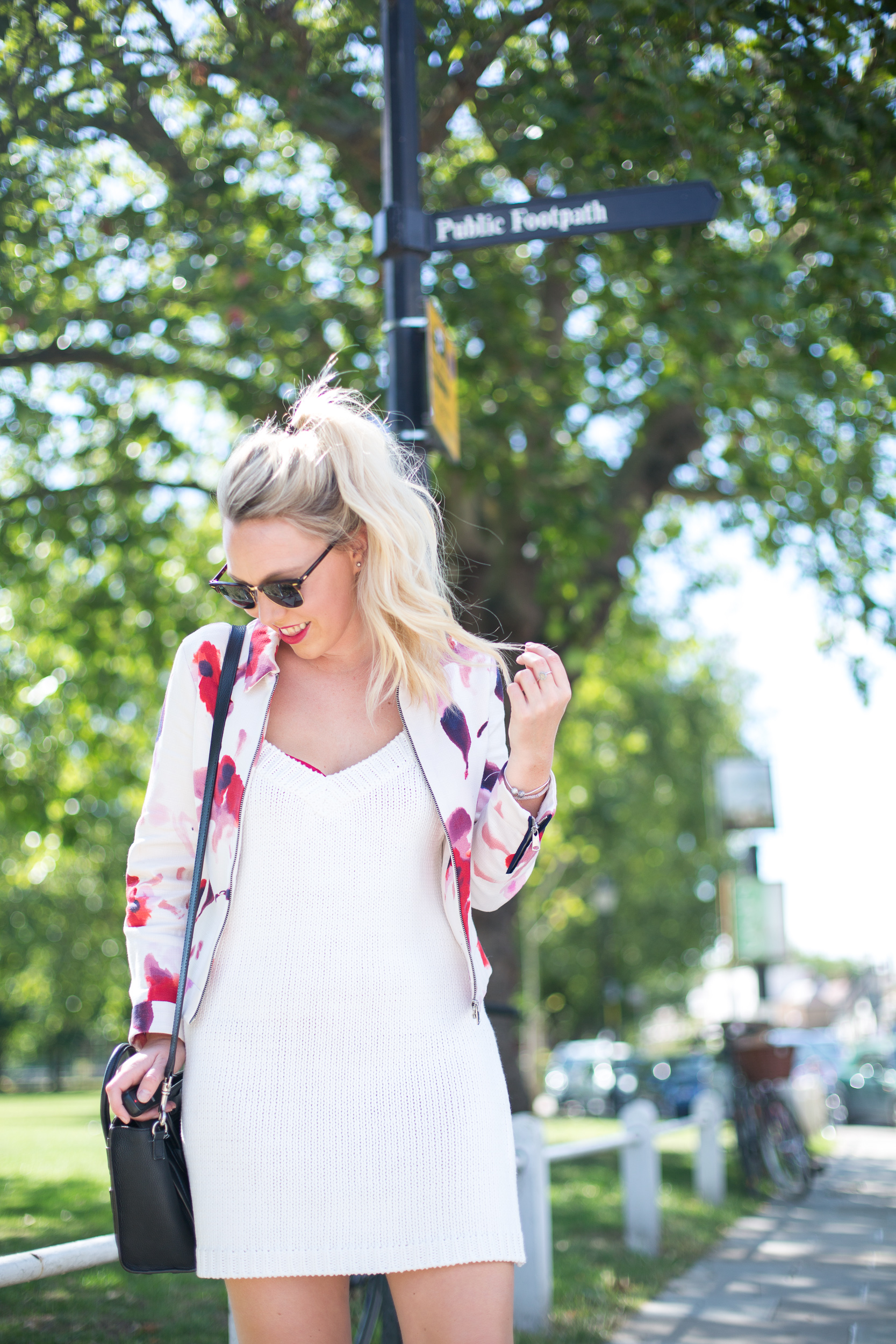 ---
. SUMMER FLORALS : THAT FLORAL JACKET .
---
Whilst I am a serious shopaholic and am continuously filling my wardrobe with new clothing items which i've fallen head over heels with, i'm also an absolute hoarder. The downside of this is that my wardrobe is jam packed and quite the jungle to navigate, the up side is that I always have tons to choose from, and am able to mix new items with my last season favourites. Which is basically what today's look is all about …
---
. ZARA FLORAL JACKET (SIMILAR) . ZARA KNIT DRESS (SIMILAR) . OFFICE SANDALS (SIMILAR) . CELINE NANO .

---
This Zara floral jacket was part of a two piece I bought last summer (check it here), I absolutely loved the little co-ord, but this season the trend is a little less on point, so i've been wearing the jacket on it's own. With the sun shining (thank god it's come back) the jacket was the perfect bright, colourful and summery throw on to wear over my basic Zara knit dress. The jacket gives the look a little more of a chic, modest styling, and adds such a fab pop of colour.
For me, this is the exact reason (or excuse) for hoarding my clothes. I know a clear out is key every now and then … but something you neglected 6 months ago, could be your favourite item for 'now'. I always like to keep as much as possible as you never know when you might want to wear it again … or even your children in the future too.
Which camp do you sit in, the hoarders or the clearers?