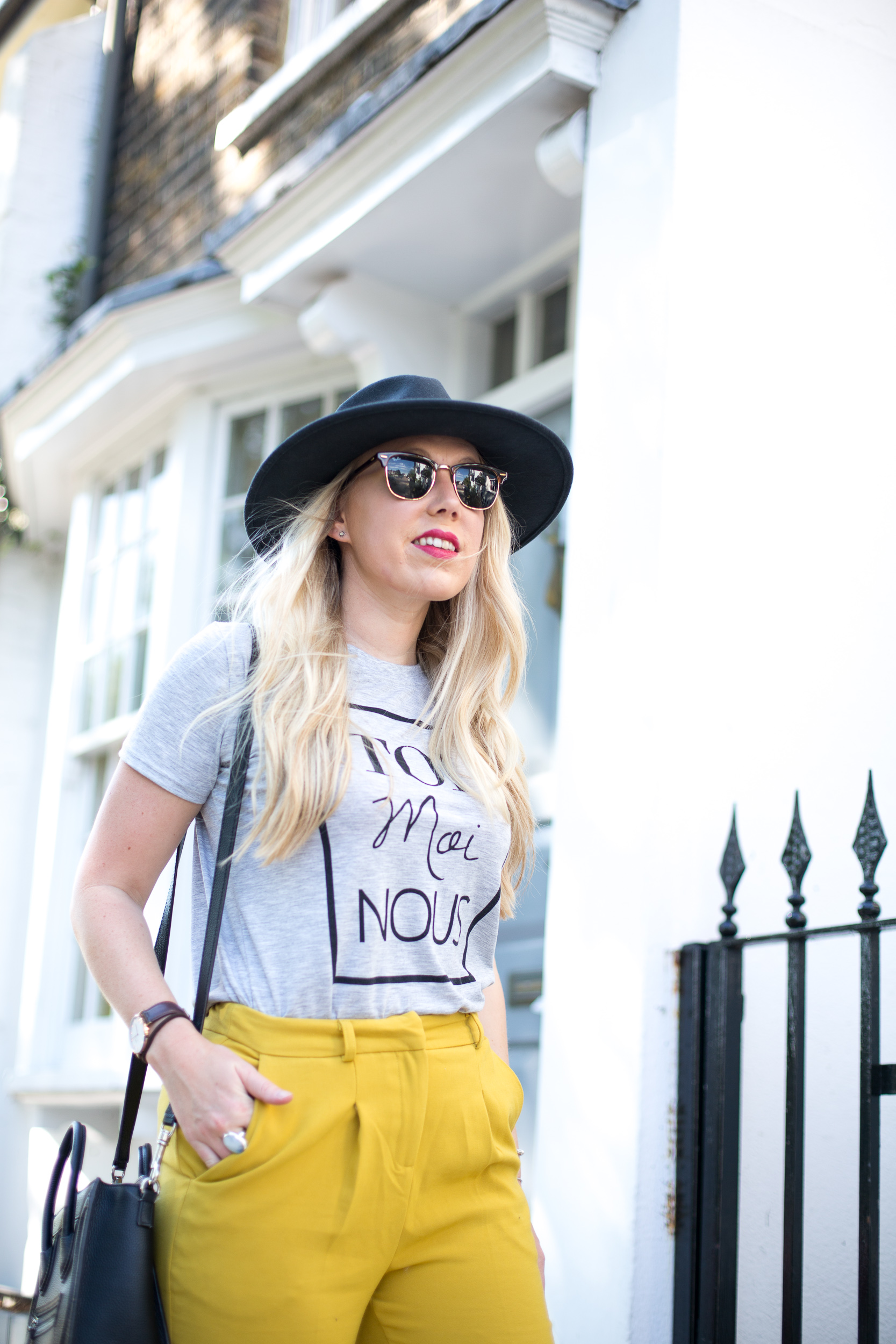 ---
. YELLOW MAKES ME SMILE .
---
Yellow is one of those colours which I associate with happiness, and sunshine. Well sunshine, which makes me happy. Its a colour that always makes me smile, makes me feel positive & generally just brightens up my day. But despite the connotations, it's not a colour that I wear that frequently, whether it's the blonde hair and yellow clothes potential colour clash, or simply just a fear of being bold.
Earlier this year I broke the yellow draut and picked up these rather quirky yellow trousers from ASOS (as well as a little suede yellow mini skirt which you might remember?).
---
. ASOS YELLOW TROUSERS (SIMILAR) . WHISTLES TEE . CONVERSE . ASOS FEDORA .

---
Aside from sporting some golden oldies, i'm really struggling to find any new season clothes on the high street that I like right now.  I'm desperately wanting to shop, treat myself to a little Summer clothes haul or even just pick up a few items I absolutely love, but I just don't seem to like anything. I'm not sure what's happened to me (or the high street).
So in order to appease my urge for retail therapy, do let me know if you have any recommendations of where to check out? And i'd love to hear your thoughts on yellow & these yellow trousers (go easy on me).