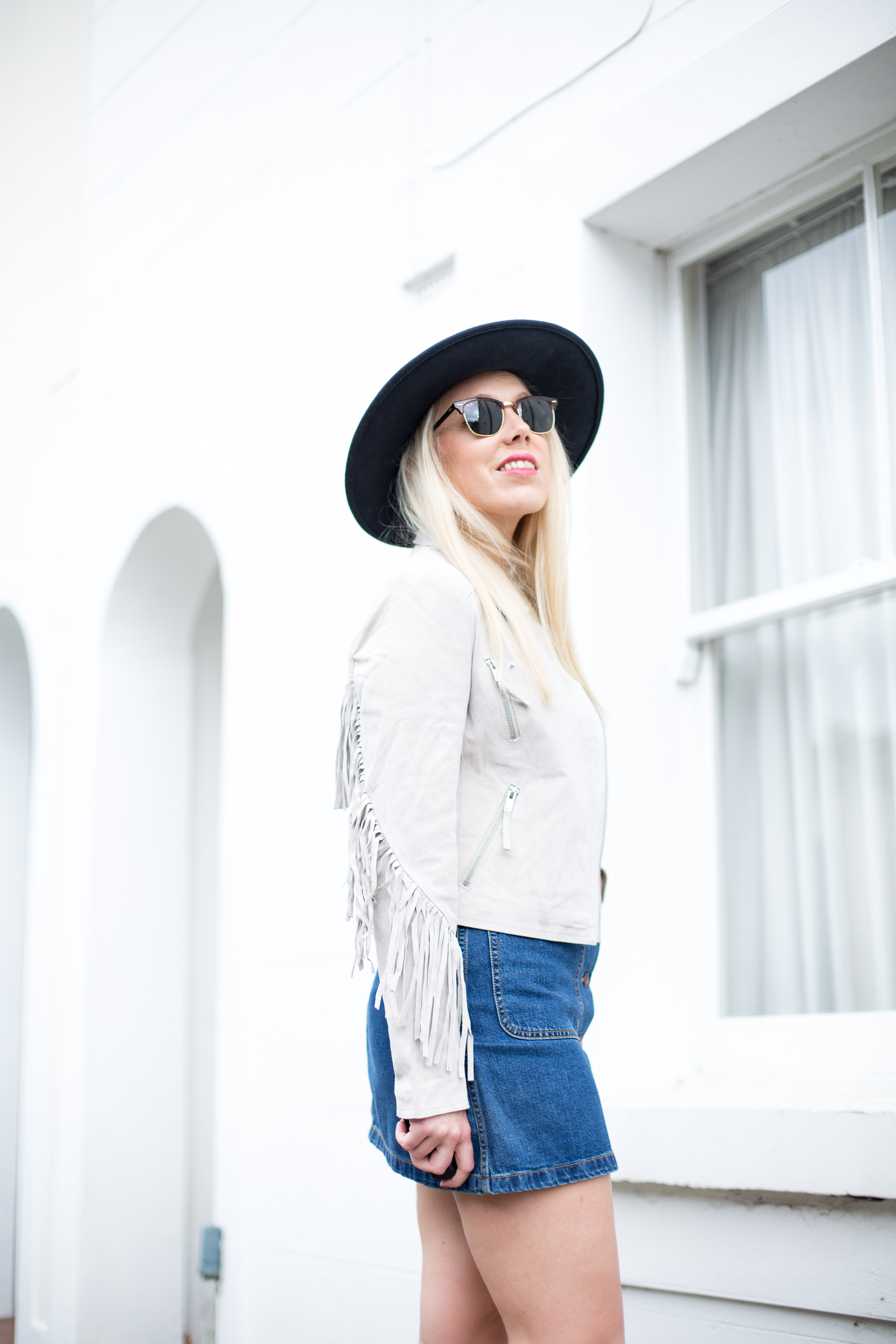 ---
. FINISHING OFF WITH SOME BONE SUEDE FRINGING .
---
As you well know by now, i'm utterly obsessed with suede and have been adding it to my wardrobe at every possible opportunity. The most recent addition to my little suede tribune, is this bone suede fringed jacket. A little number I managed to pick up in the sale at Miss Selfridge with a voucher I had been waiting to spend. I'd been eyeing up the jacket for some time, but the sale price finally tempted me.
---
. MISS SELFRIDGE BONE SUEDE JACKET . ZARA DENIM MINI . WHISTLES CA VA TEE . ZARA LACE SANDALS .

---
I'm grabbing on to the last few days of what us Brits have to call summer, and teaming my suede jacket with my well worn Zara denim mini. Throwing on a little copped jacket like this one is a really easy win when it comes to transitioning you wardrobe from season to season. It'll also be the perfect outerwear for my late summer holiday which i'll be going on in October, we're still debating where to go but all I want is sunshine & heat … as we've not had that much of it this year in London.
Have you got any recommendations for a late summer holiday abroad? Where's good to go in October?