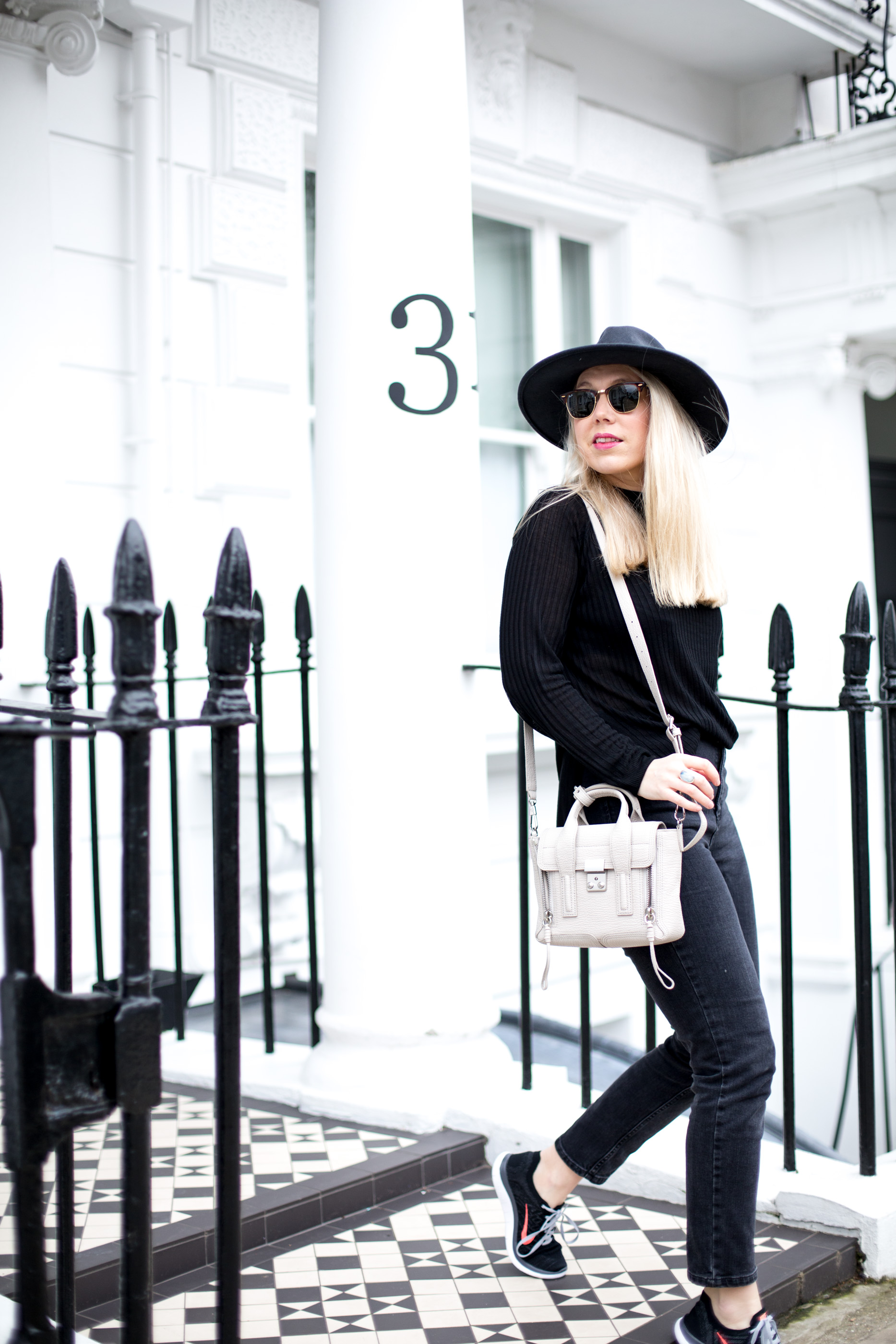 ---
THE ESSENTIALS: SELF BELIEF. SELF CONFIDENCE. SELF ESTEEM.
---
Self belief is an asset we should all have and pride ourselves on, but it's actually something we either let slip from time to time, or even worse simply never form.
As a teen my self belief was pretty low, I didn't believe I was capable of doing or achieving the things I wanted to needed to, i got anxious, nervous and stressed when faced with situations where I had to prove my ability (netball matches, exams, ski races, tests). It's something that's more common than I probbaly realised at the time, but a lack of self belief can be so disabilitating, especially when growing up.
Over the years I proved to myself over and over again that 'I CAN' do it. And it was this proof that eventually helped me gain self belief and self confidence. It took a hell of a lot of time and far too much stress and upset than it was worth to get there. But having self belief is liberating, and something we should all have in our lives.
So today I thought I'd share 5 simple things that will help you build your self belief, your self confidence and your self esteem.
---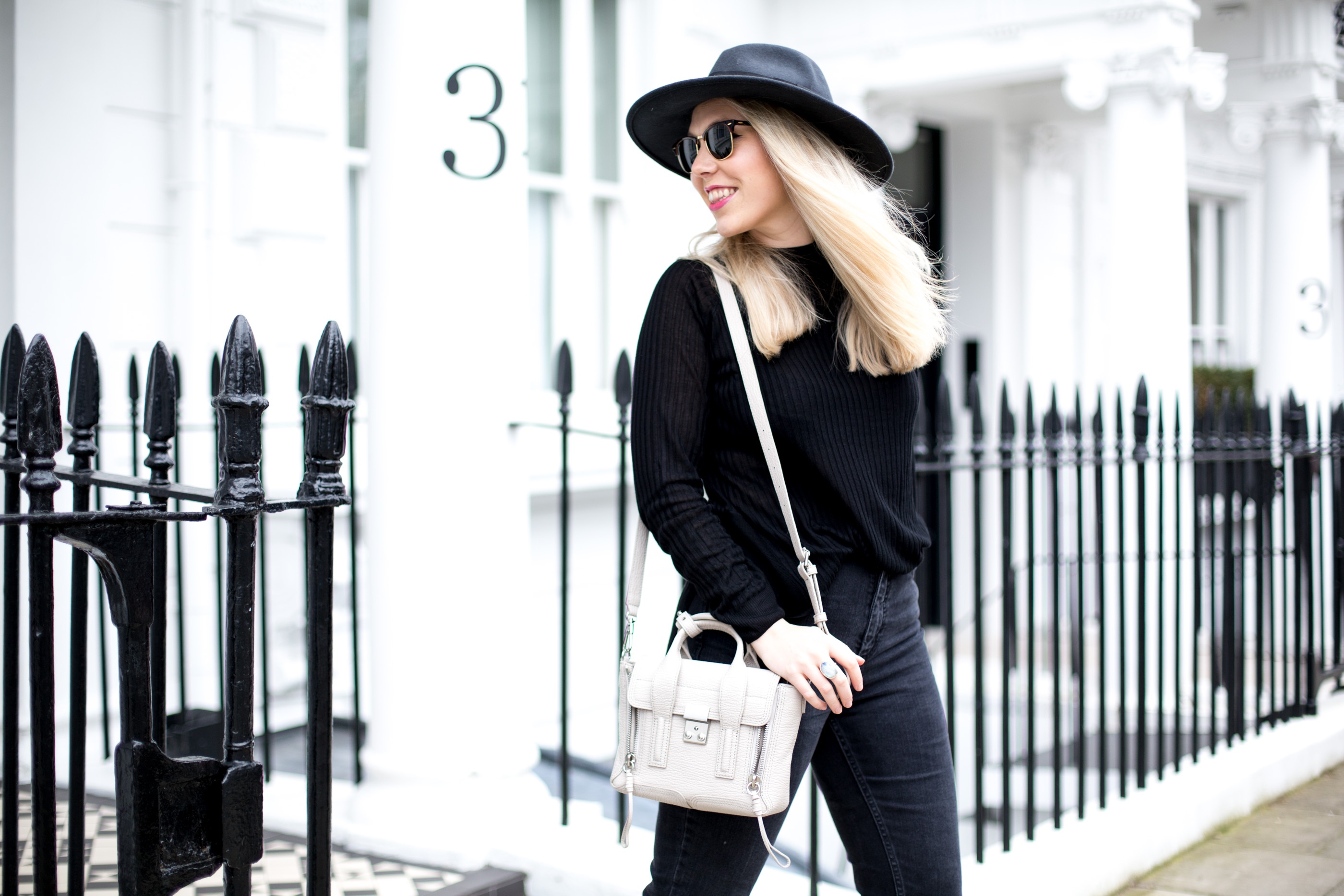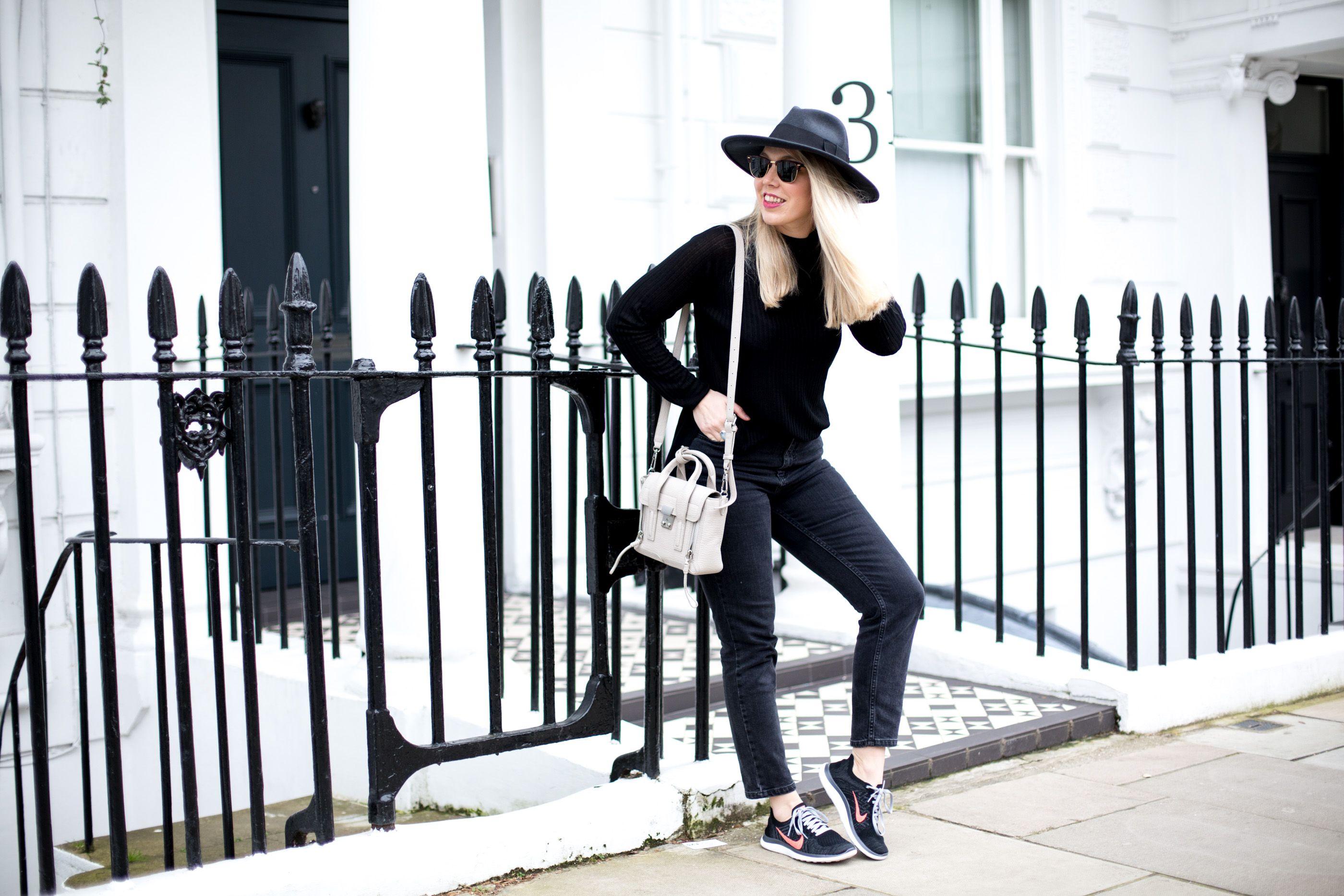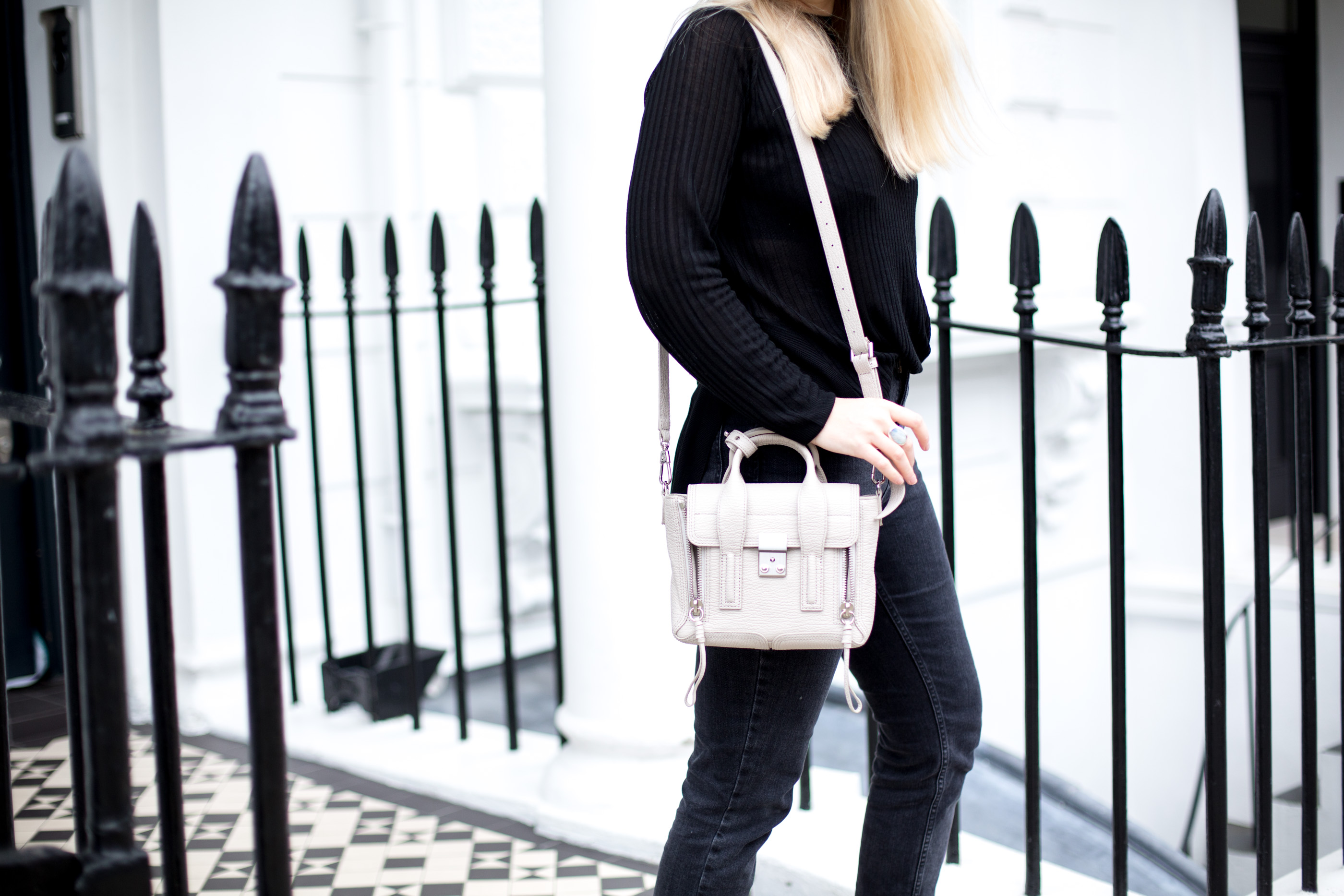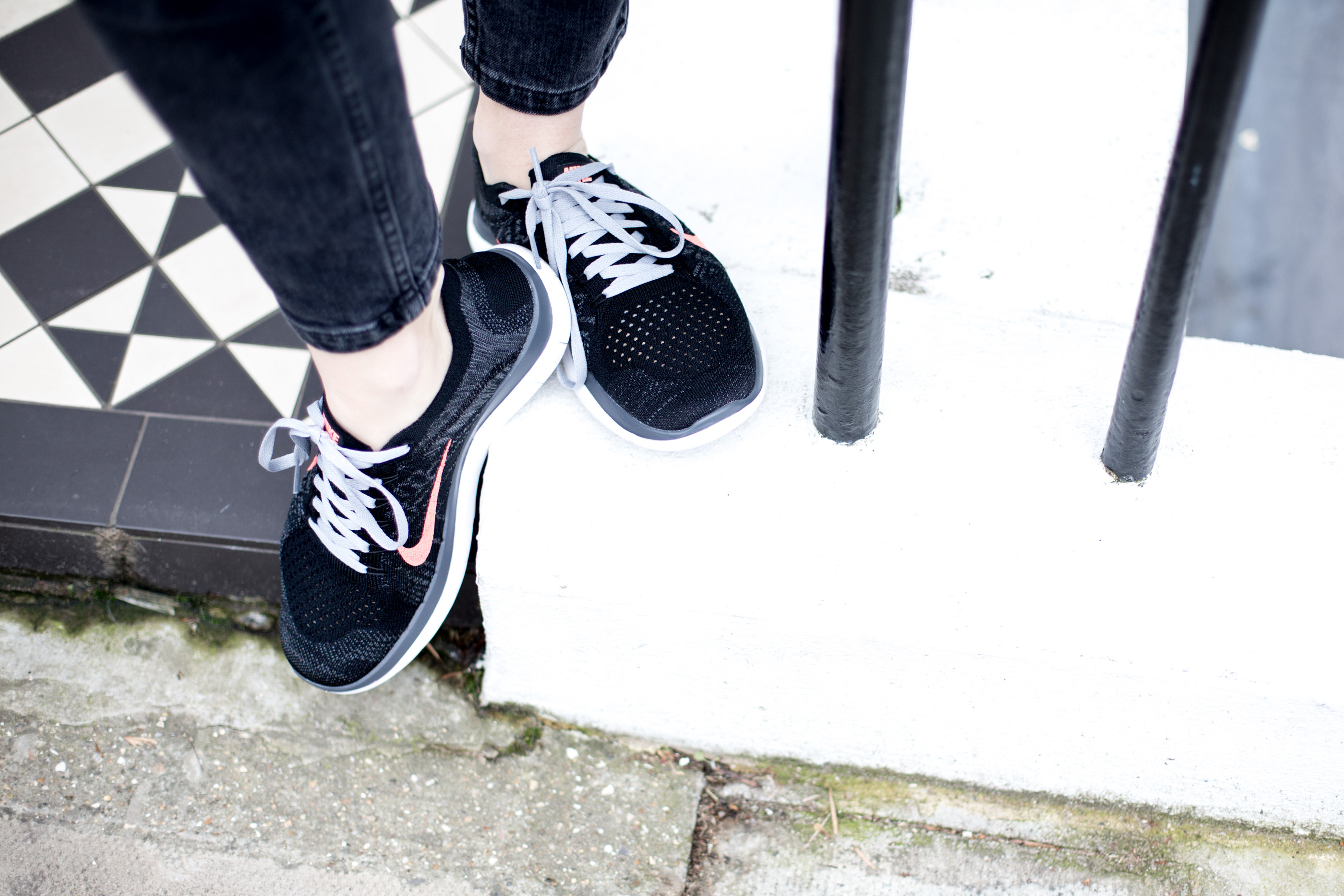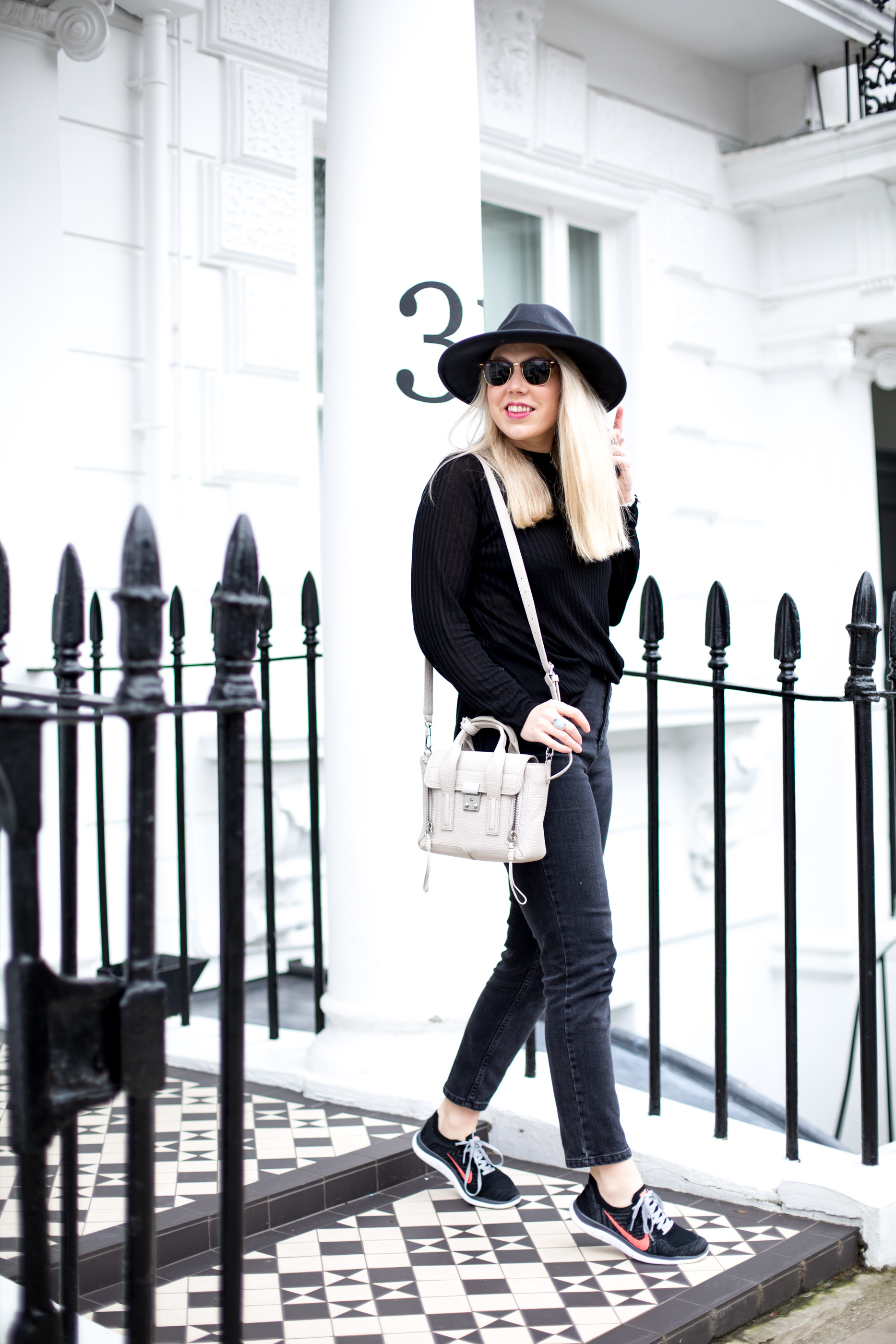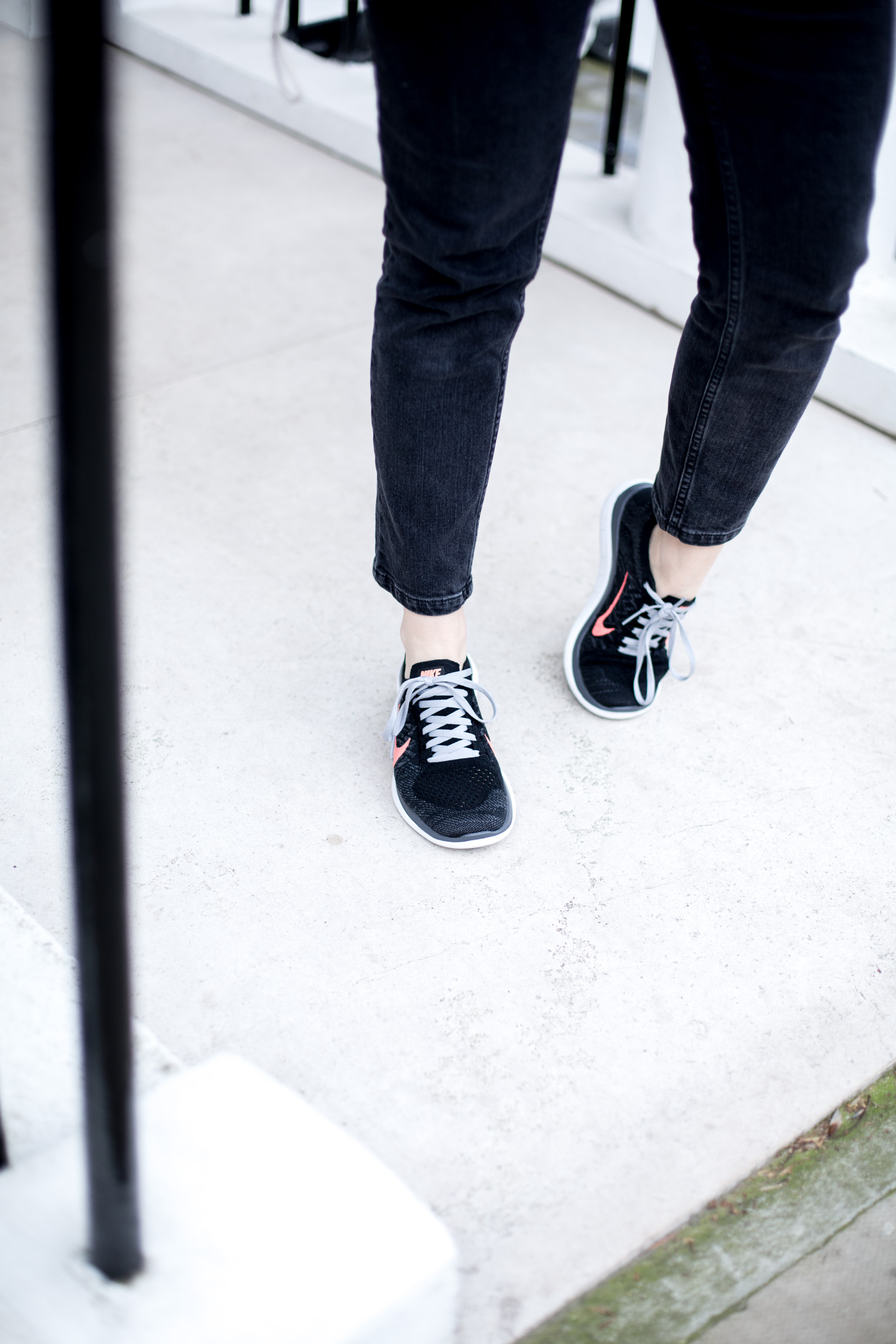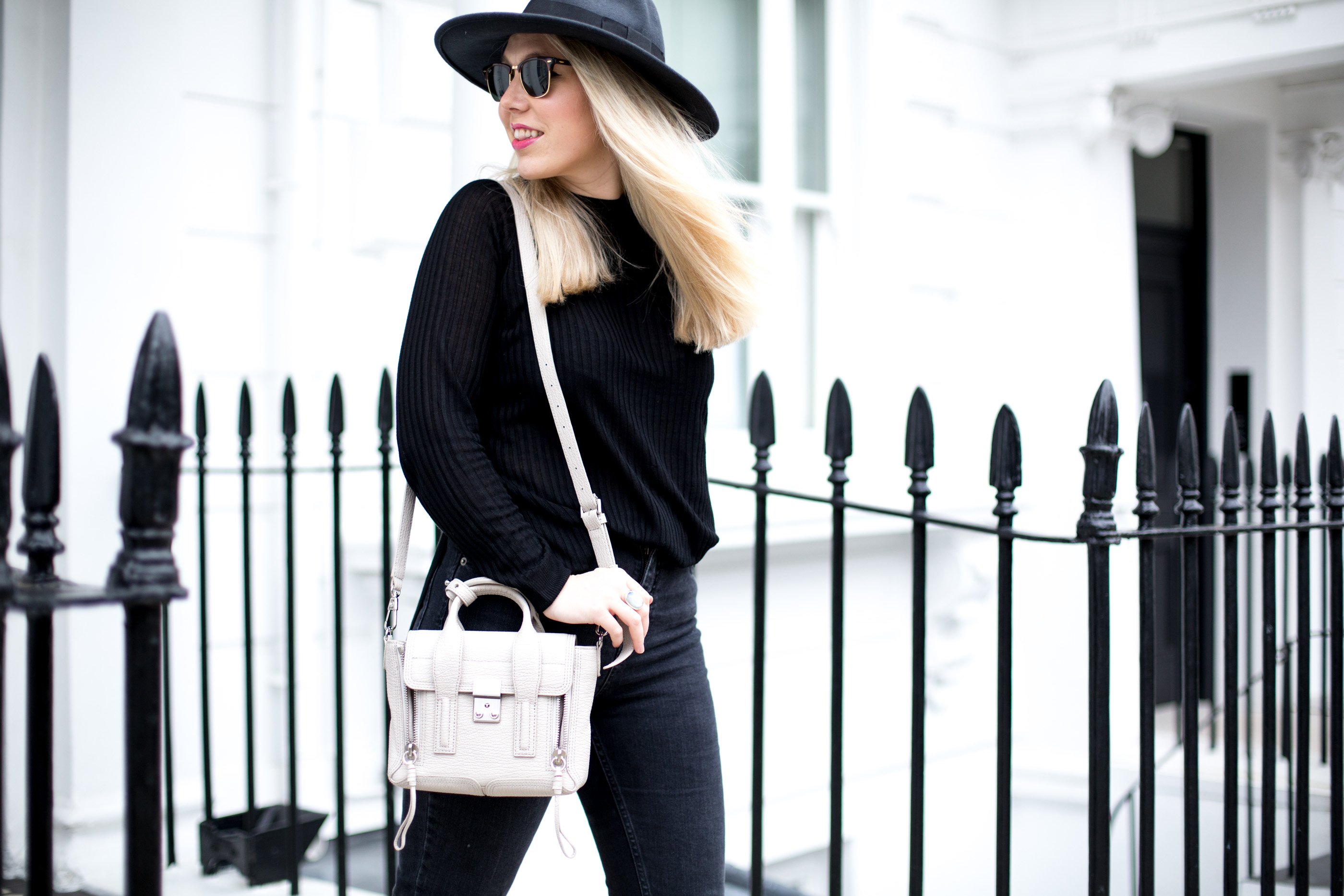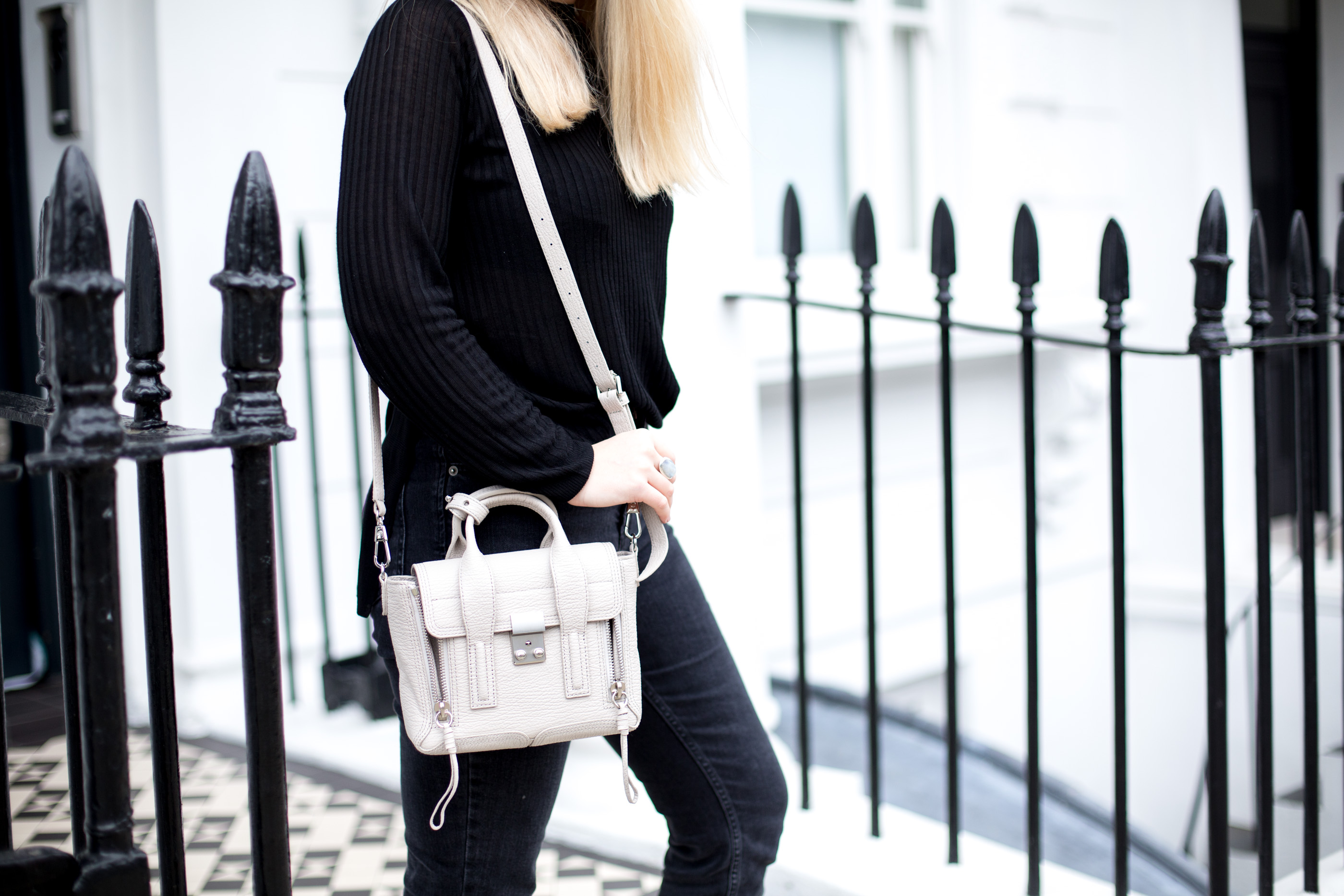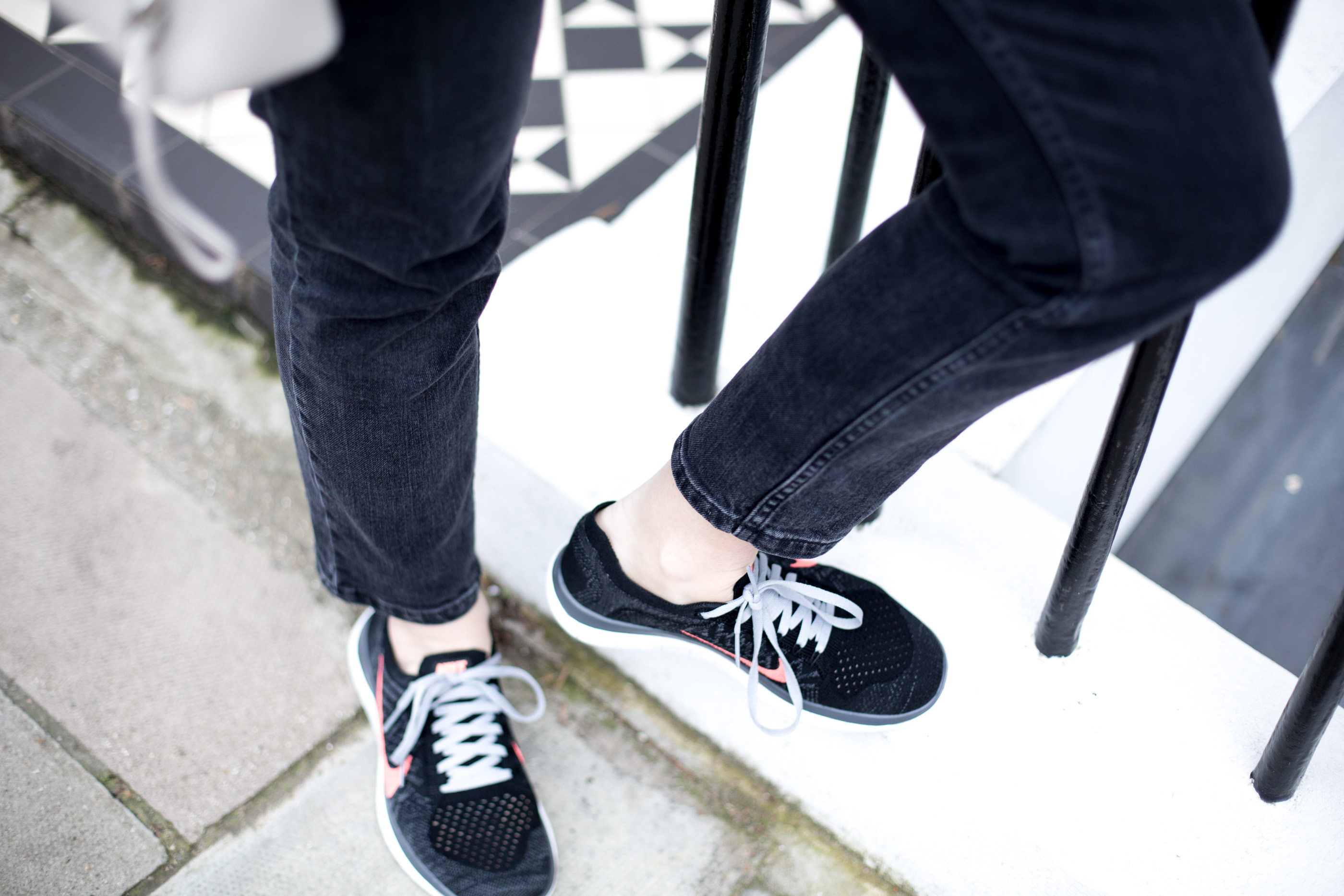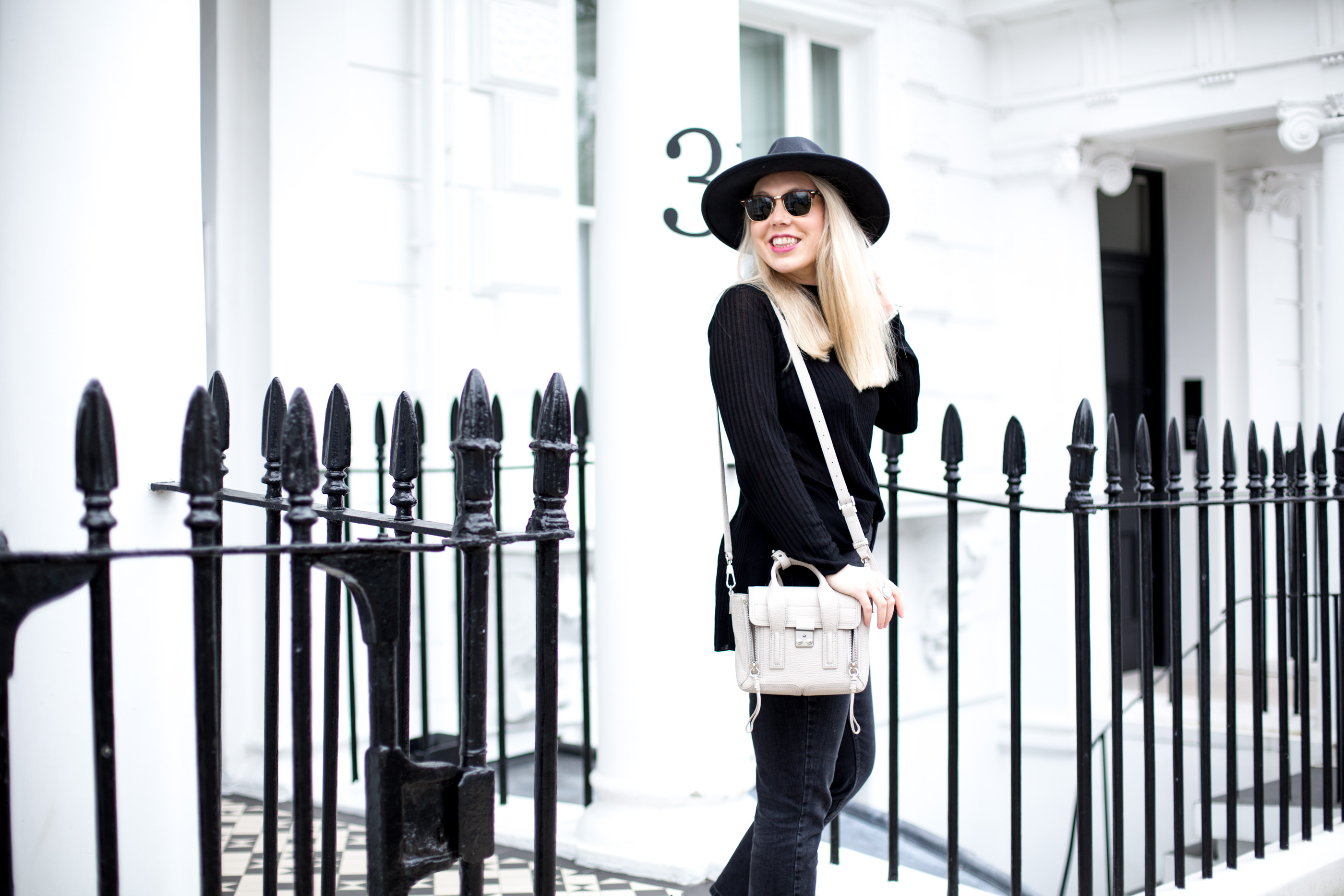 ---
HOW TO BUILD YOUR SELF BELIEF & GAIN CONFIDENCE IN YOURSELF
FOCUS ON YOUR STRENGTHS
First things first, its fine to have weaknesses, it's fine to be stronger at some things than others, and it's absolutely fine to not be the best. When it comes to building your self belief and your self confidence, start with accepting the things you feel less positive about, but then swiftly move on to acknowledging all the things you are good at. It can be really easy to knock yourself down and revert to 'I'm not good enough' in response to any challenging situation, but the point is you are good enough, and you do have strengths that in your own way will allow you to tackle any goal, challenge or task in hand. But you have to focus on your strengths … get rid of the 'I can't' and focus on the 'I can'.
BE MINDFUL
Stress and anxiety can dissolve all rational thoughts. If you've ever experienced severe stress or a period of real anxiety you'll know this all too well. And that's why it's so important to always try and stay in the moment, to stay rational and to maintain perspective. When your mind is in a positive and well place, you're far more likely to think positively about yourself, the situations you're faced with, and also your ability to face these. A positive mindset can truly impact your self belief and self confidence levels, and so focussing on always trying to maintain a positive state of mind is an easy way of maintaining your self esteem, your self confidence and your self belief.
ALWAYS REWARD
How often do you say well done to yourself?
Someone asked me this last year and I realised that It's not all that often I actually congratulate myself, or pat myself on the back for a job well done. Often we seek validation and praise from external sources, which is fine, but don't forget the importance of doing this yourself too. When you've delivered a piece of work you felt unconfident about, when you've presented in that meeting that you weren't sure you could face, or when you've just sat that exam you felt unbelievably stressed about … say well done to yourself. because you did it. No matter what self doubt you had, you overcame it. You actually did it. Well done to you.
Over time this positive reinforcement will help build your self belief, and before long you'll start to believe you can do it from the outset.
COACH YOURSELF
As I mentioned, often we rely on external sources to build our confidence, boost our morale & praise our delivery. But you can be your own coach too … pep talks, motivational advice, a well needed confidence boost. Just like you'd support your friends in their moments of self doubt, you can support yourself too.
Tackle those voices in your head, head on, with your own coaching advice and encouragement. And if you do need a little extra help, then I recommend listening to a few TED talks, Amy Cuddy's talk always boosts my confidence and self belief.
EMBRACE THE JOURNEY
And finally, just stop with the pressure. Your life is your journey, the more you experience the better you'll become and the more confident in turn you'll be. When you're experiencing new things, new pressures and new challenges, accept that of course you'll feel a little nervous because they're new, but with time and effort spent preparing you'll find yourself brimming with confidence in time. Just be sure to reward yourself along the way, no matter how big or small the challenge.
---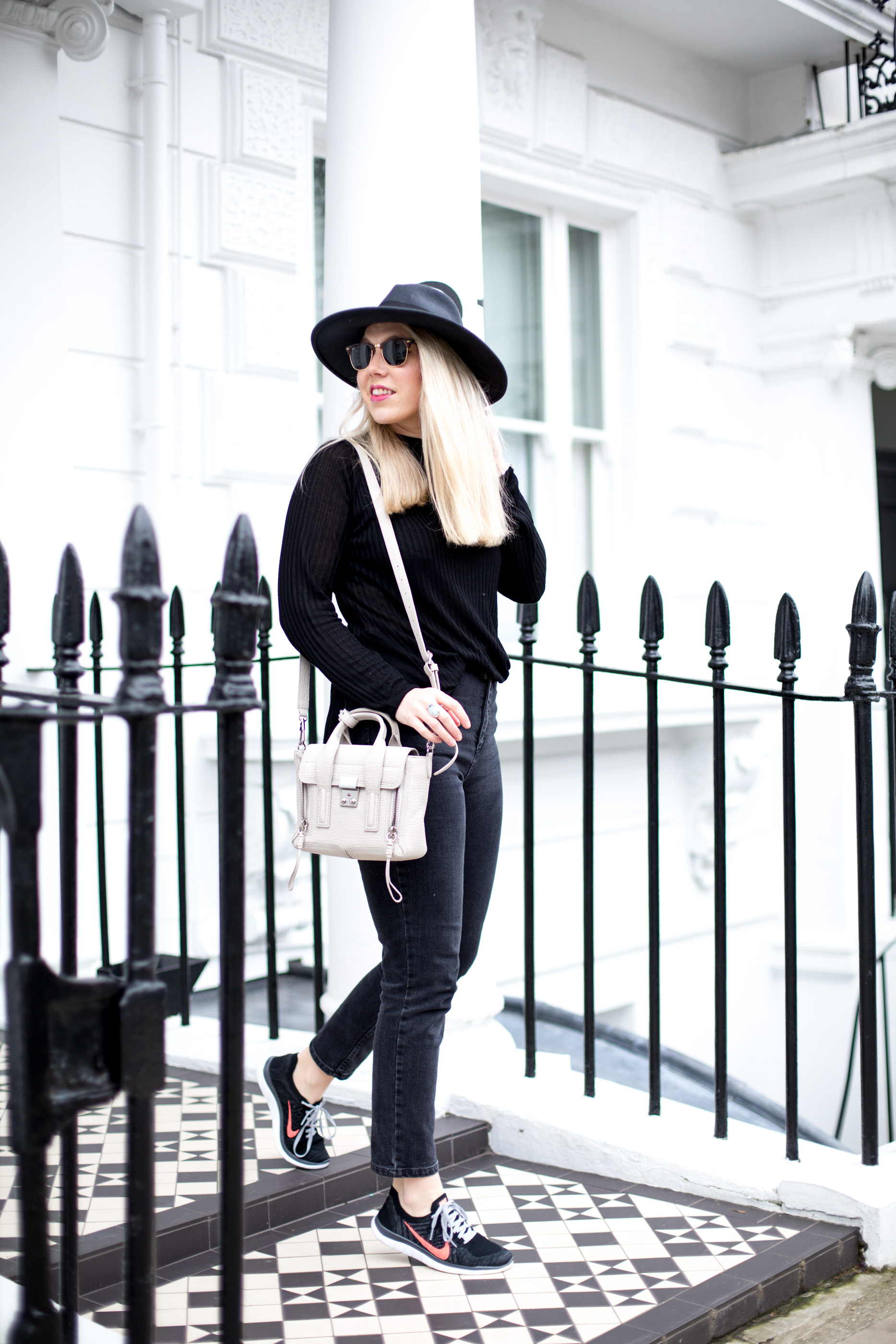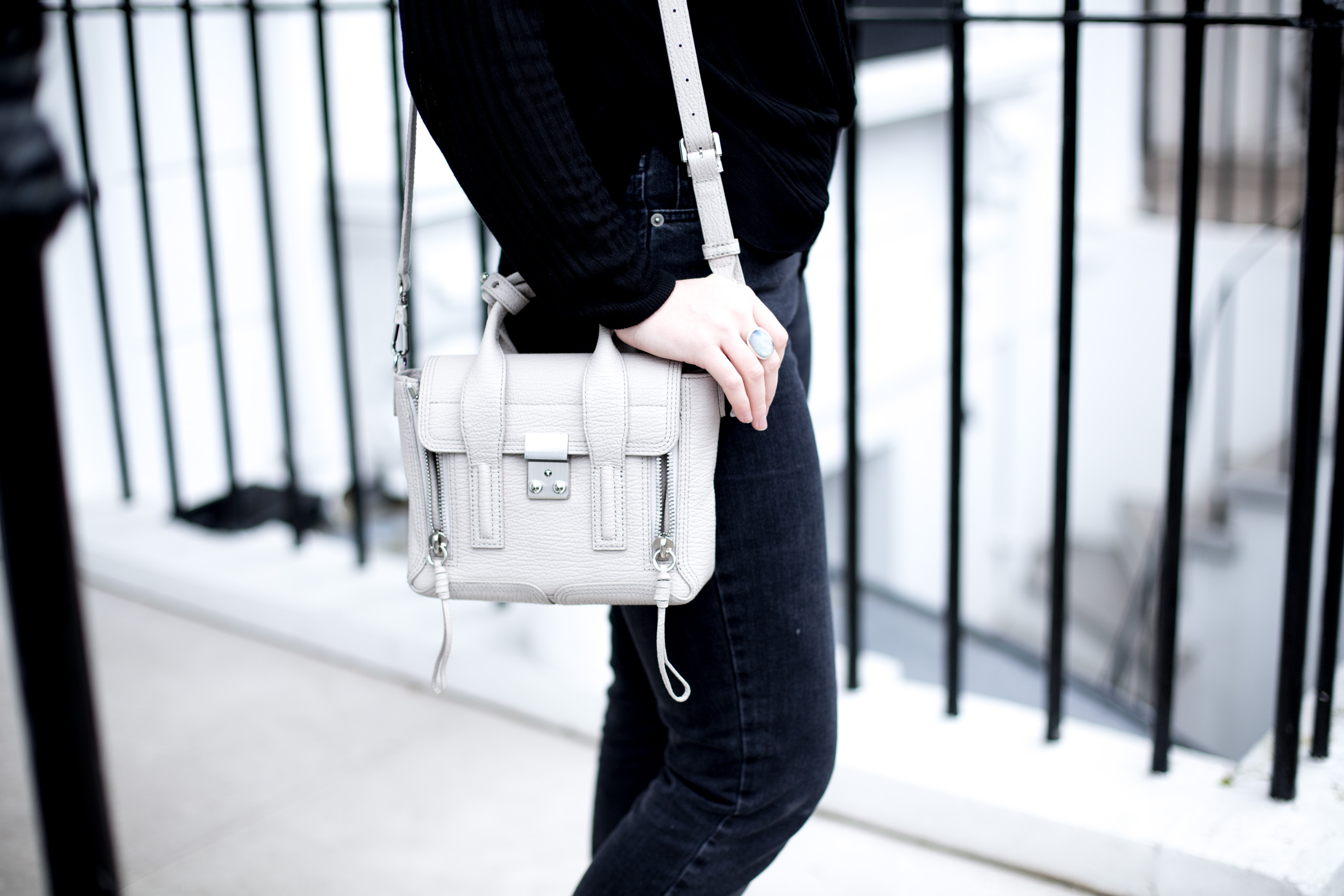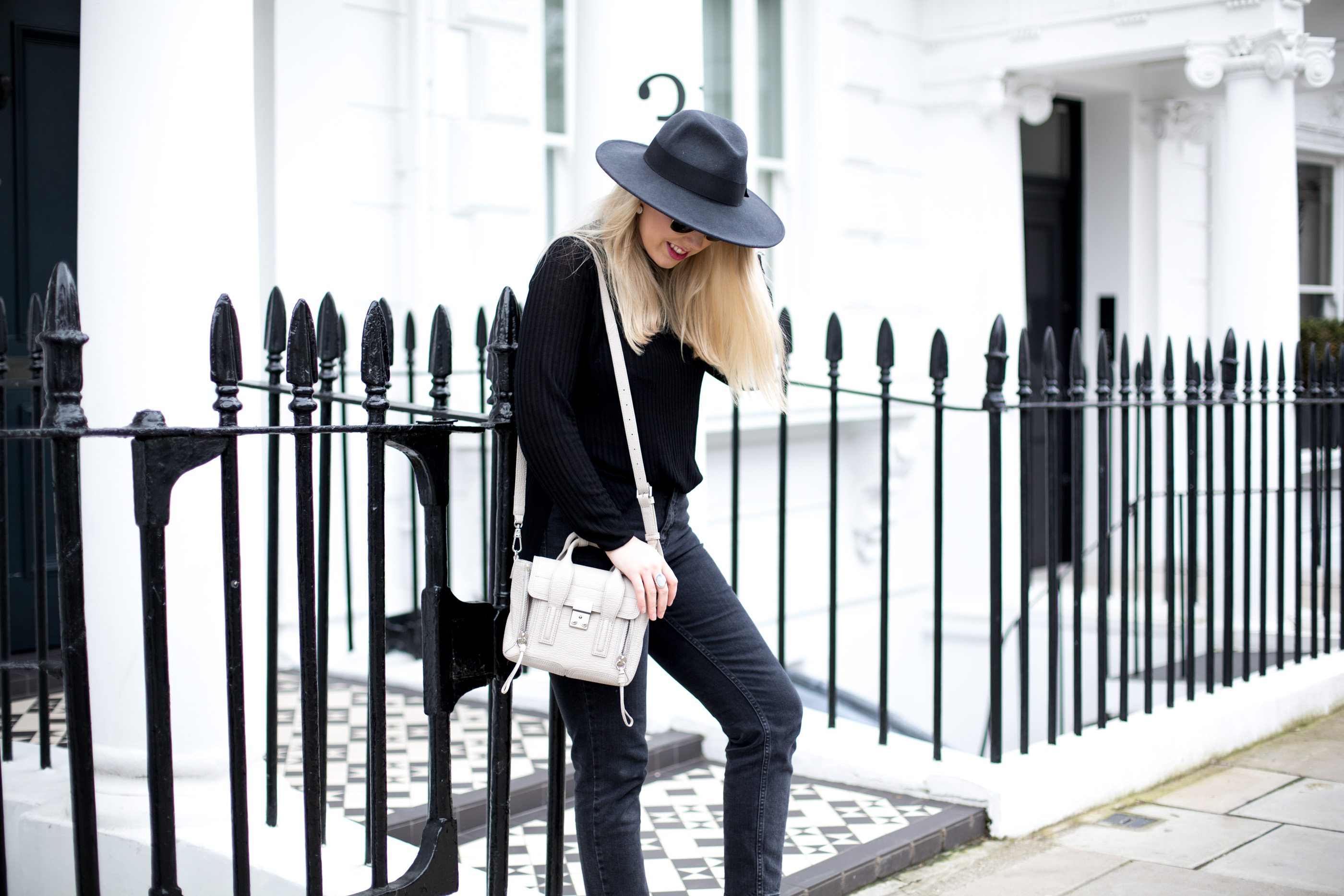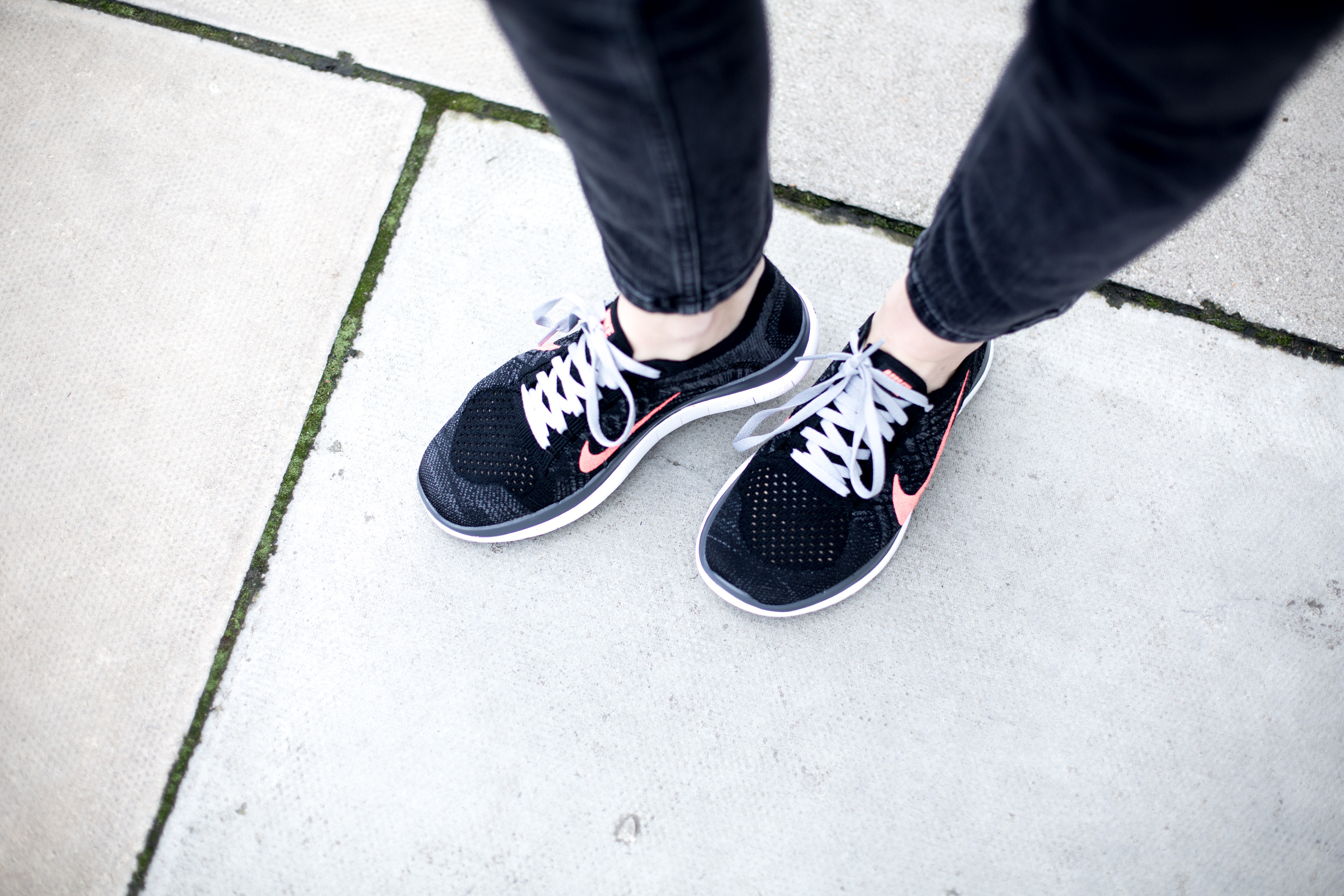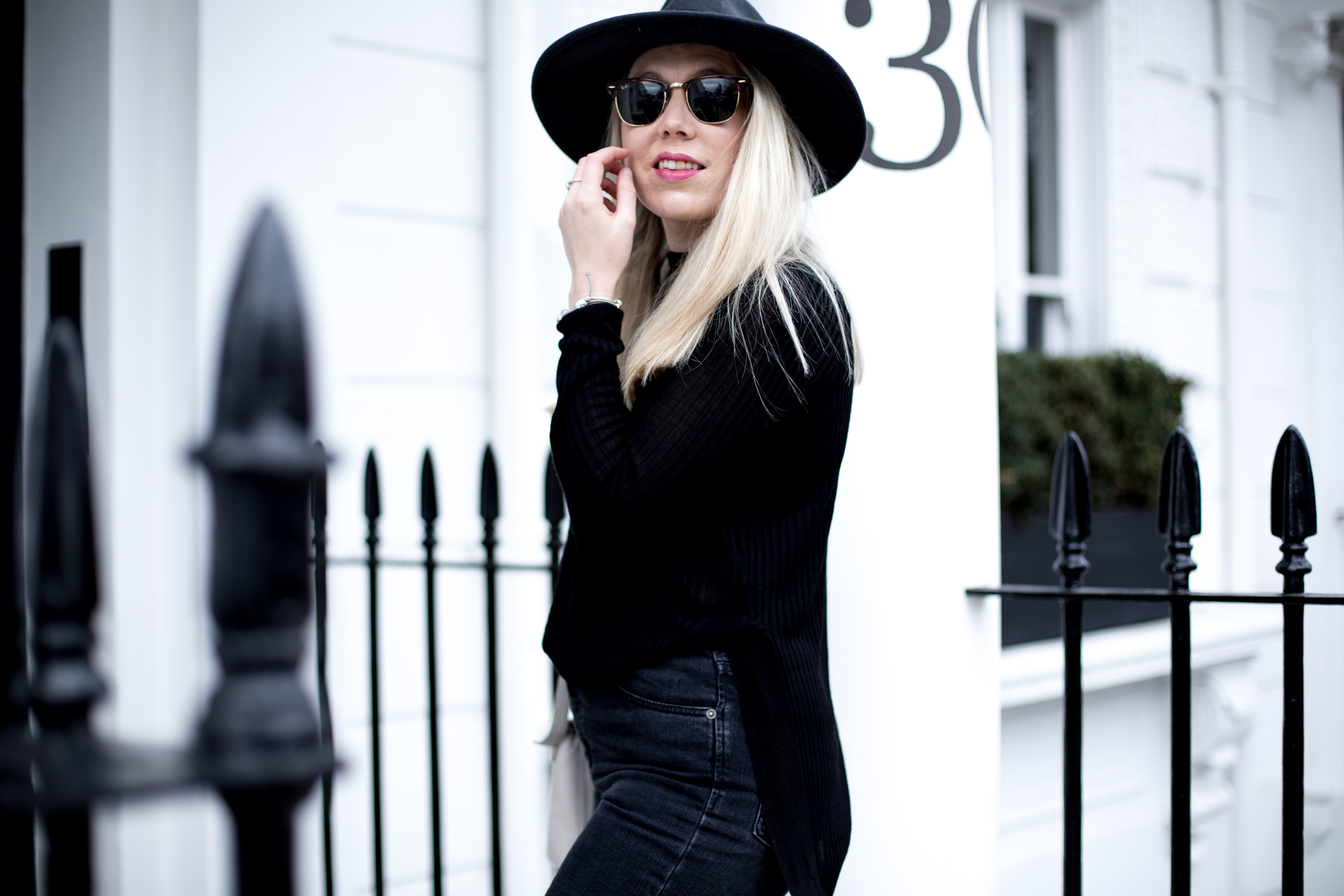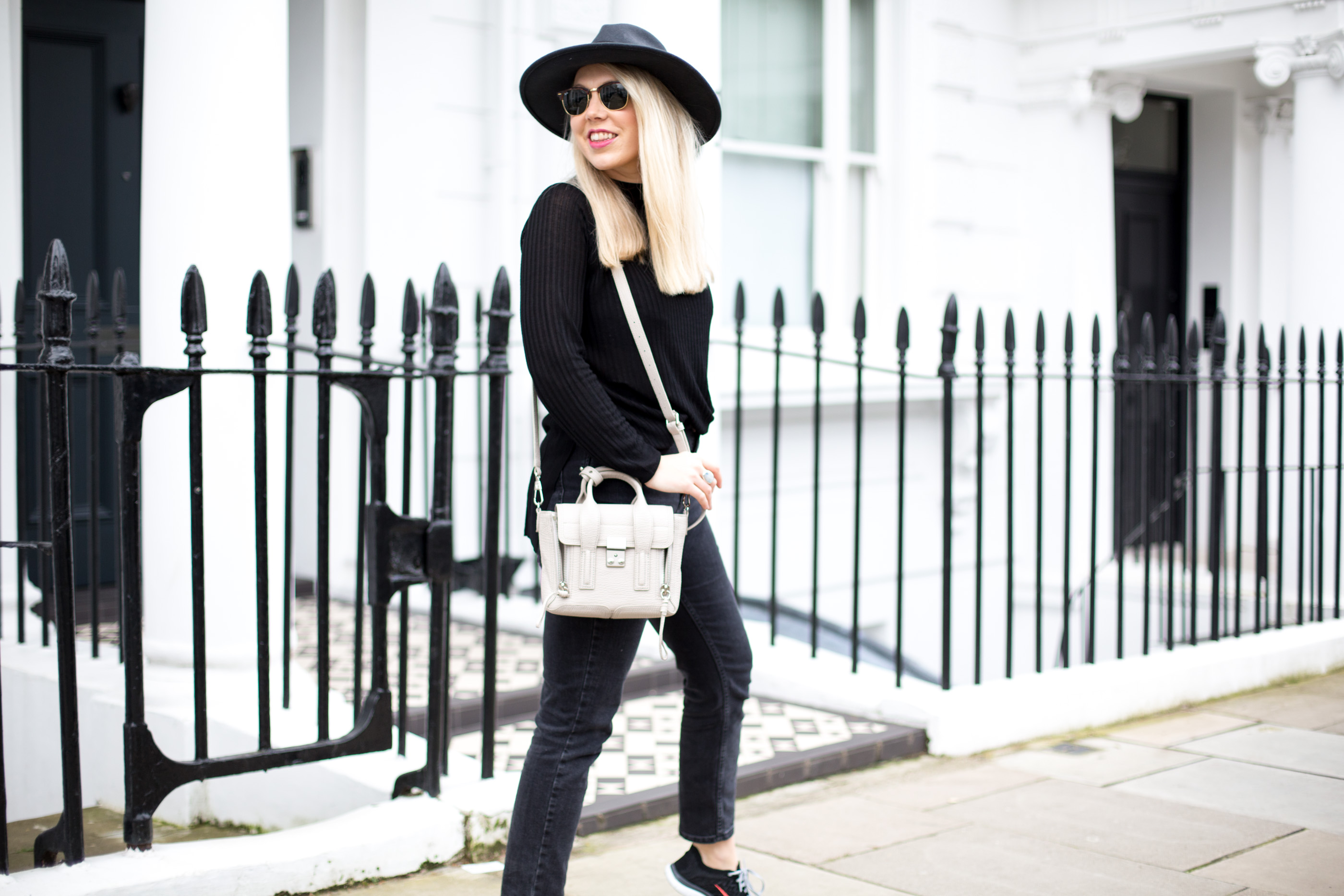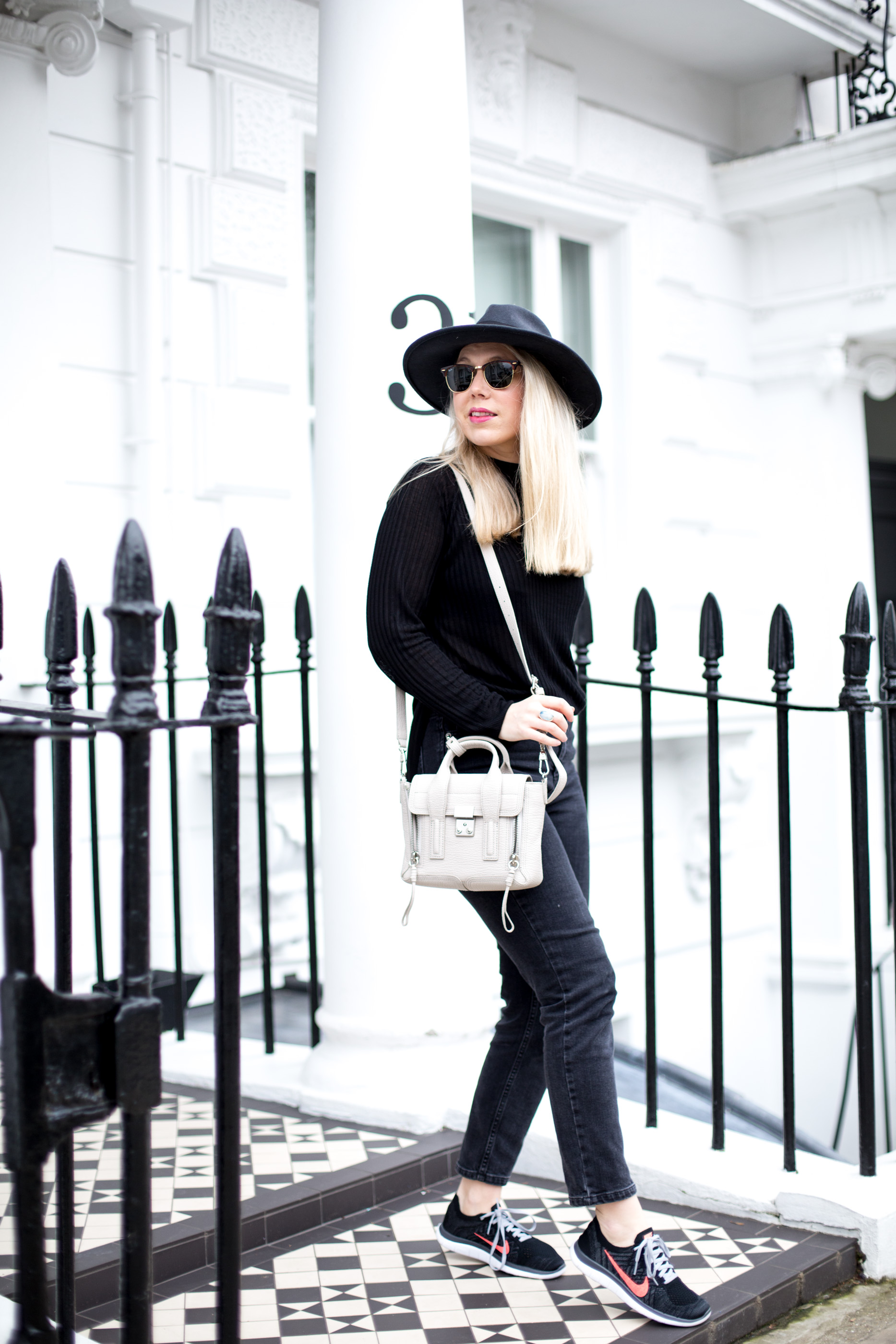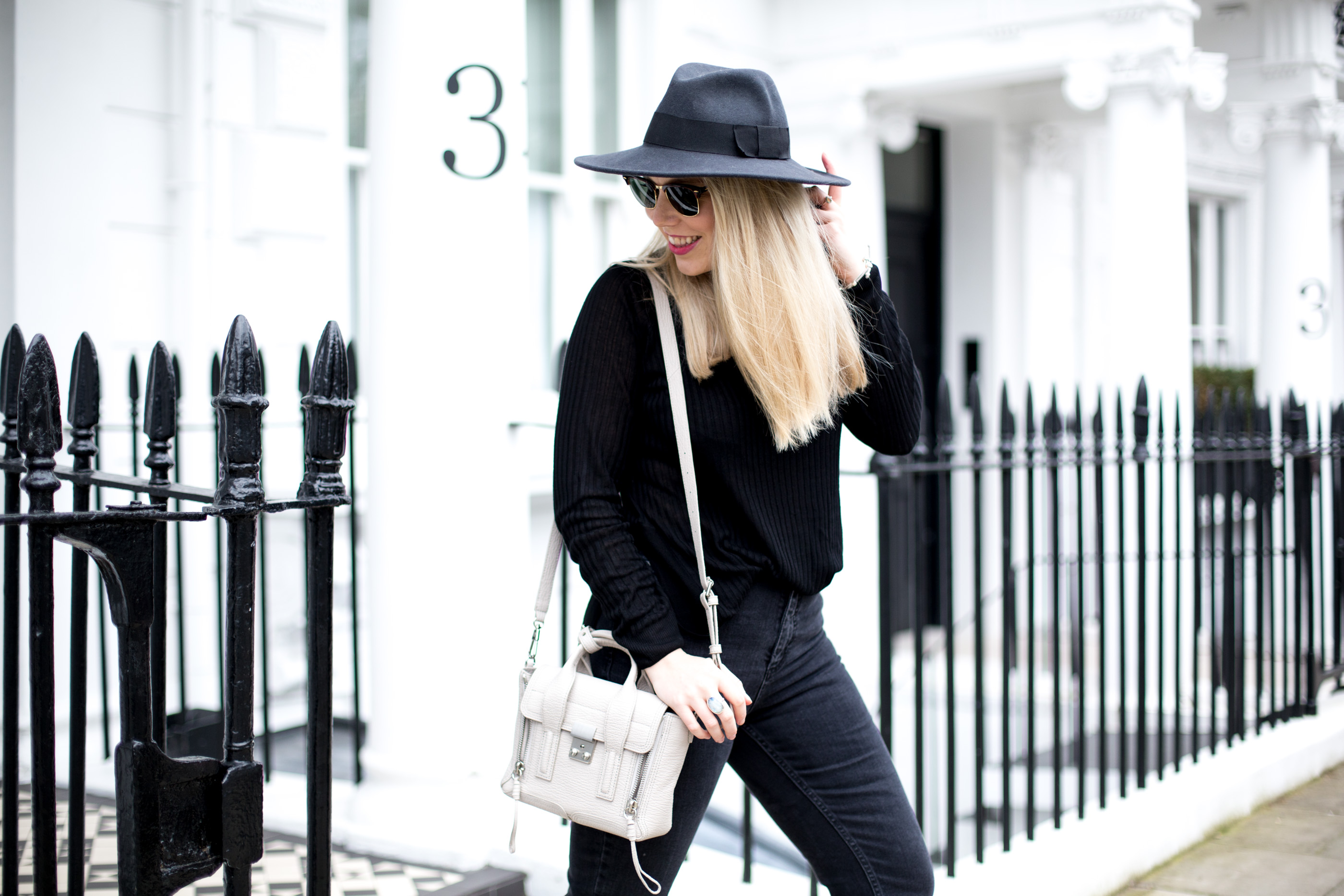 ---
. WHAT I'M WEARING .
. ZARA BLACK TOP (SIMILAR) . ASOS FARLEIGH JEANS (SIMILAR). PHILLIP LIM MINI PASHLI (SIMILAR) . NIKE 4.0 CUSTOM ID TRAINERS (SIMILAR) .

---
It also has to be said that the way you dress can almost certainly affect your confidence too. Whilst building your confidence from the inside out is definitely what we should be aiming for, there's no harm in boosting your self esteem through investing in a wardrobe that makes you feel comfortable & relaxed. For me there's nothing like a relatively loose fitting all black ensemble to help me feel comfortable in my own skin … it's classic, it doesn't call out for attention, and it's a comfortable fit too (anything too tight makes me feel super self conscious). For me, a luxury accessory always adds the perfect finishing touch & gives me that extra boost … this little Pashli is the newest addition to my designer collection & it's a little number i've been wanting ever since I invested in the medium Pashli back in 2014.
---
Are you a confident person? What are your methods for building your self belief and boosting your self esteem? Do you have any dressing tricks that help give you that confidence boost?