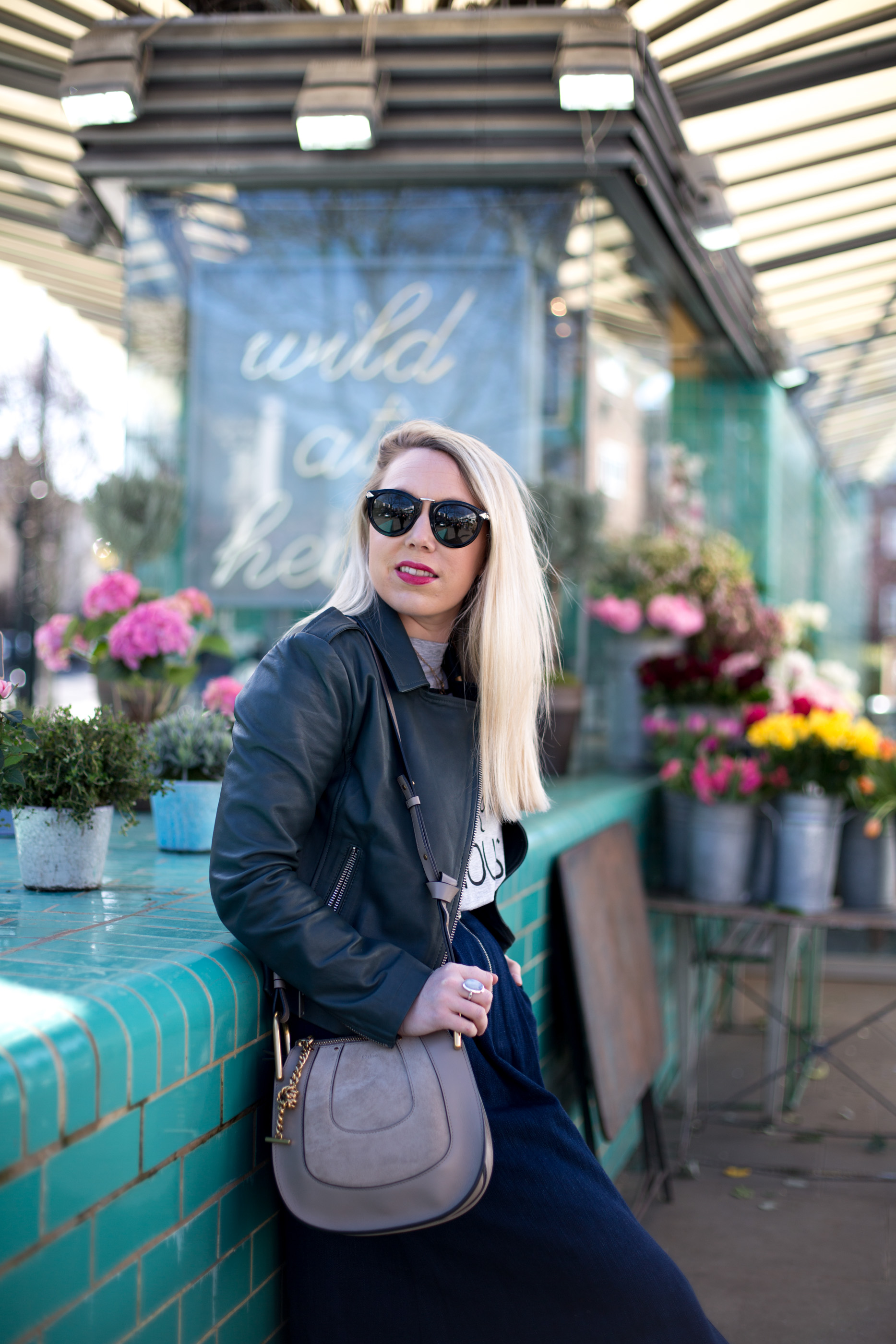 ---
A NOTTING HILL GUIDE; THE BEST OF NOTTING HILL
---
 Notting Hill is where I spend most my Sundays, it's become my local haunt for a leisurely brunch and casual stroll browsing local boutique and antiques store. For me Notting Hill has it all, picturesque streets to potter along, shops galore from antiques to designer and more brunch spots than even my eggs and avocado addiction can handle. Today I thought i'd share some of my favourite spots with you, where to eat, what to see and places to shop, think of it as your ultimate guide to Notting Hill.
---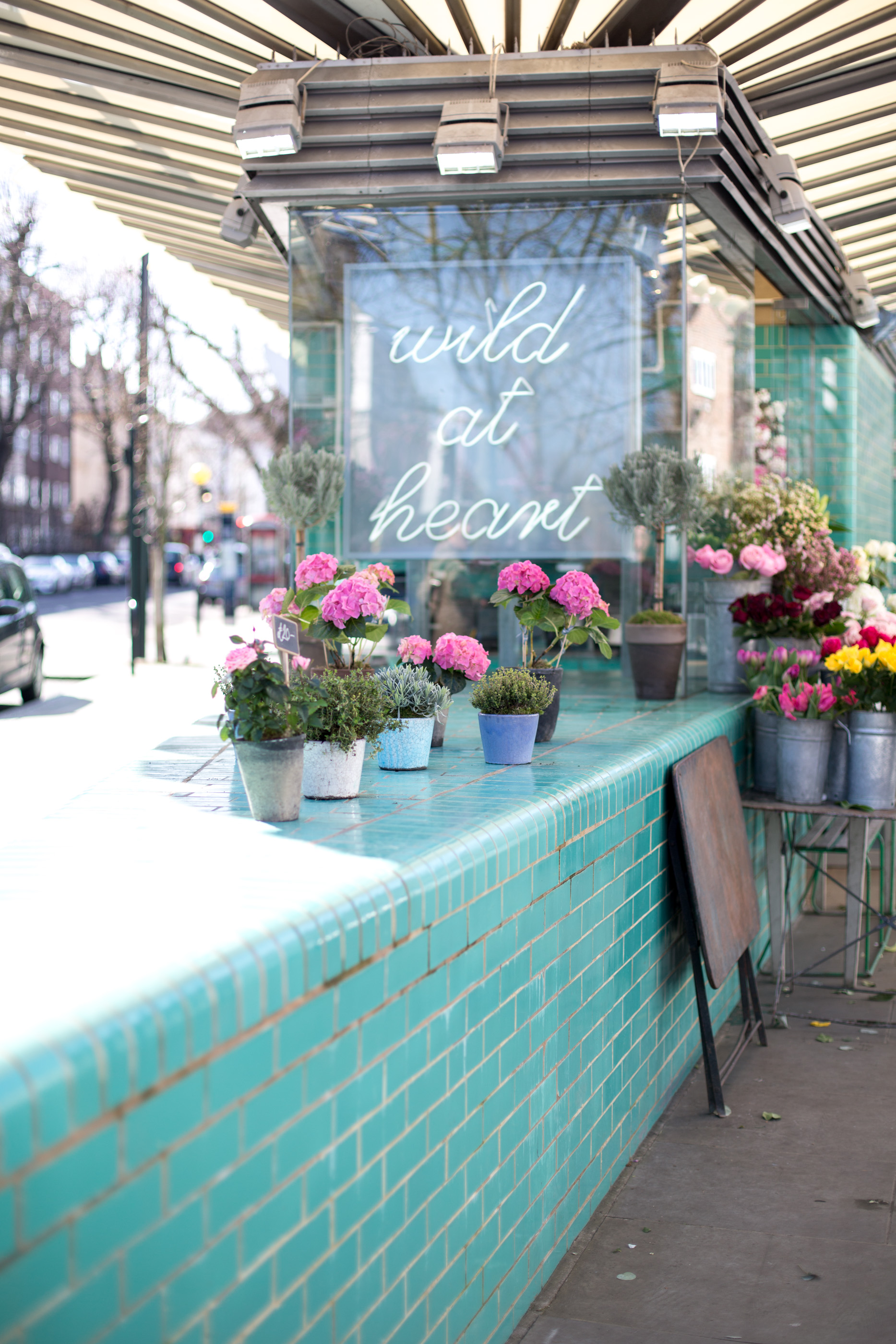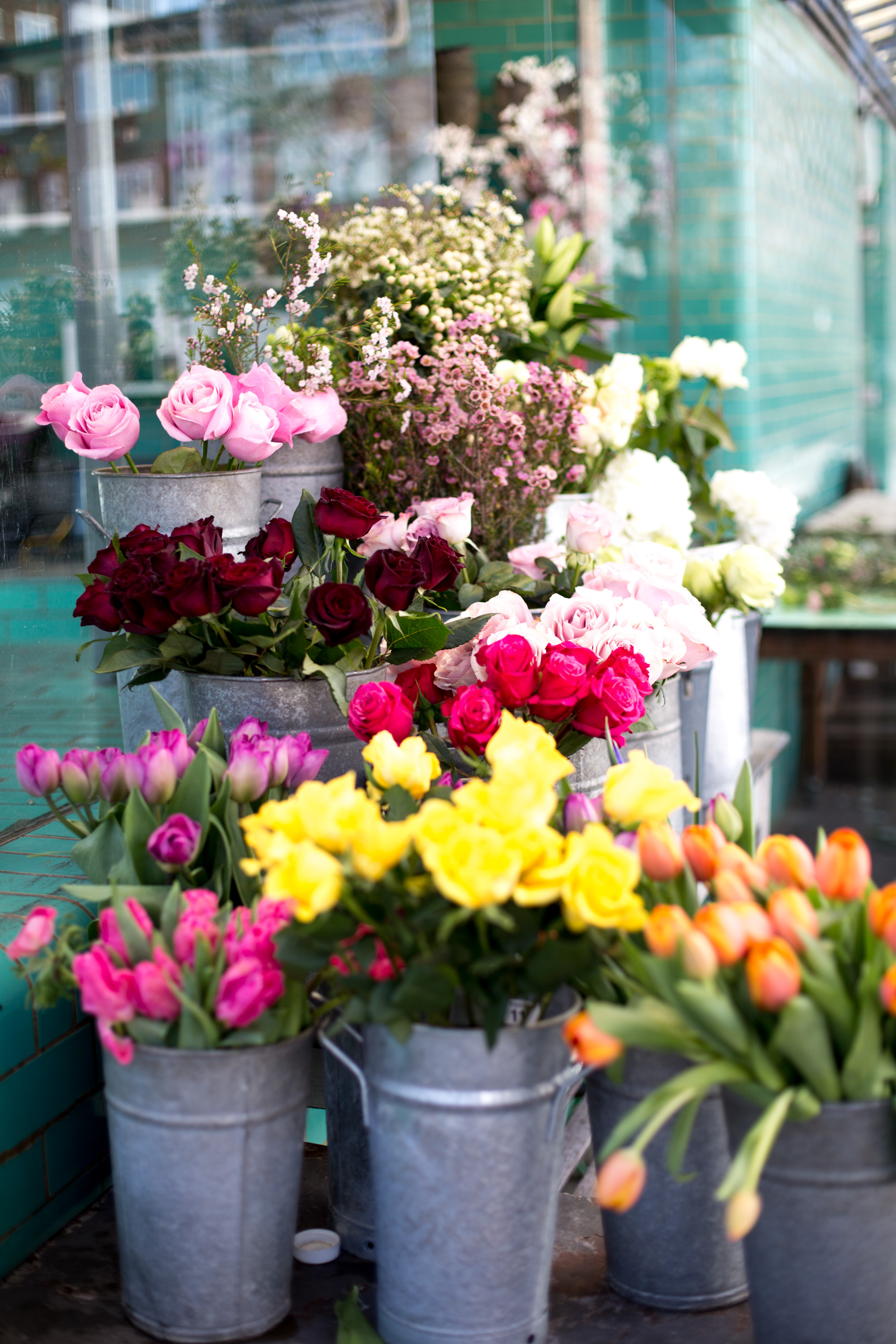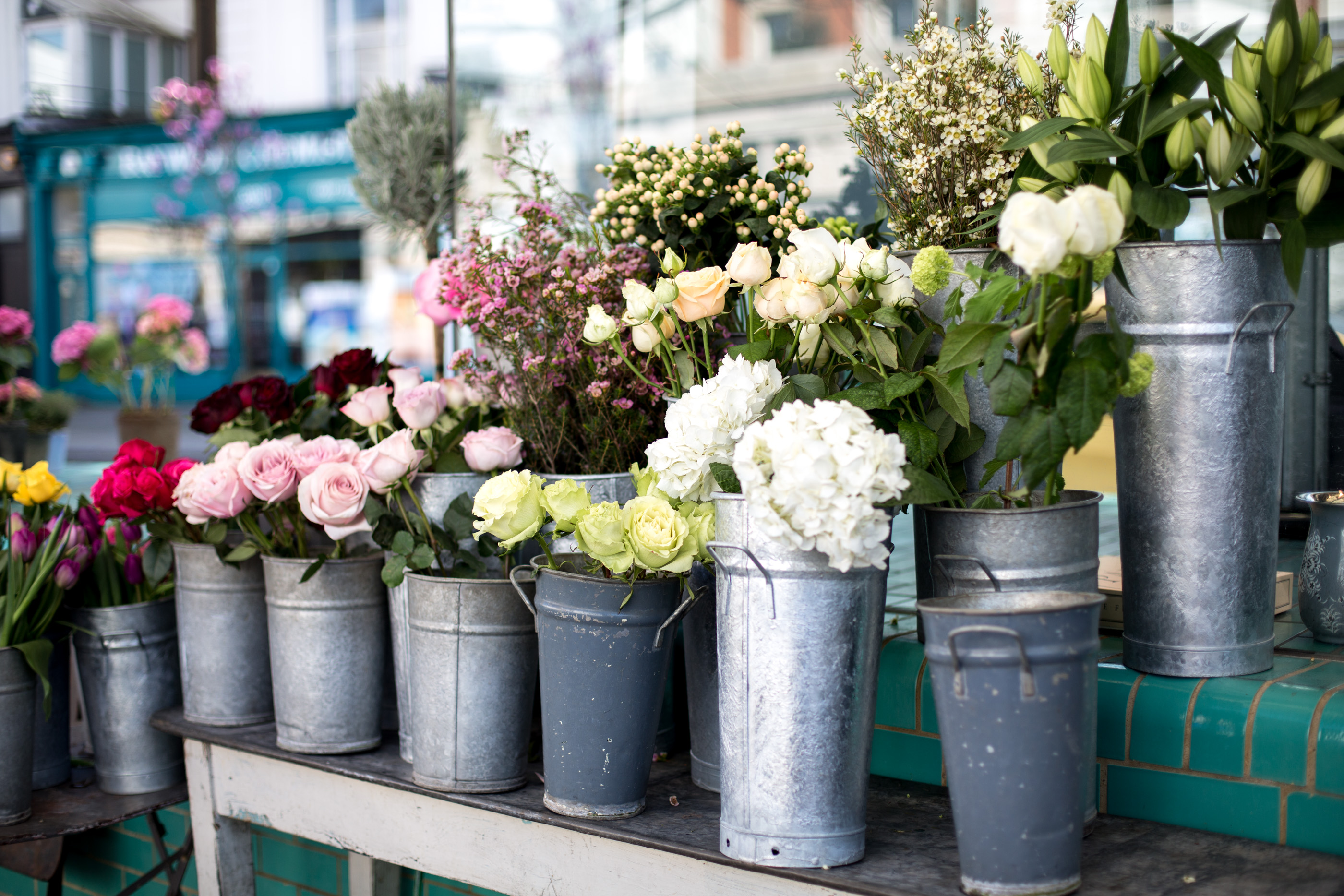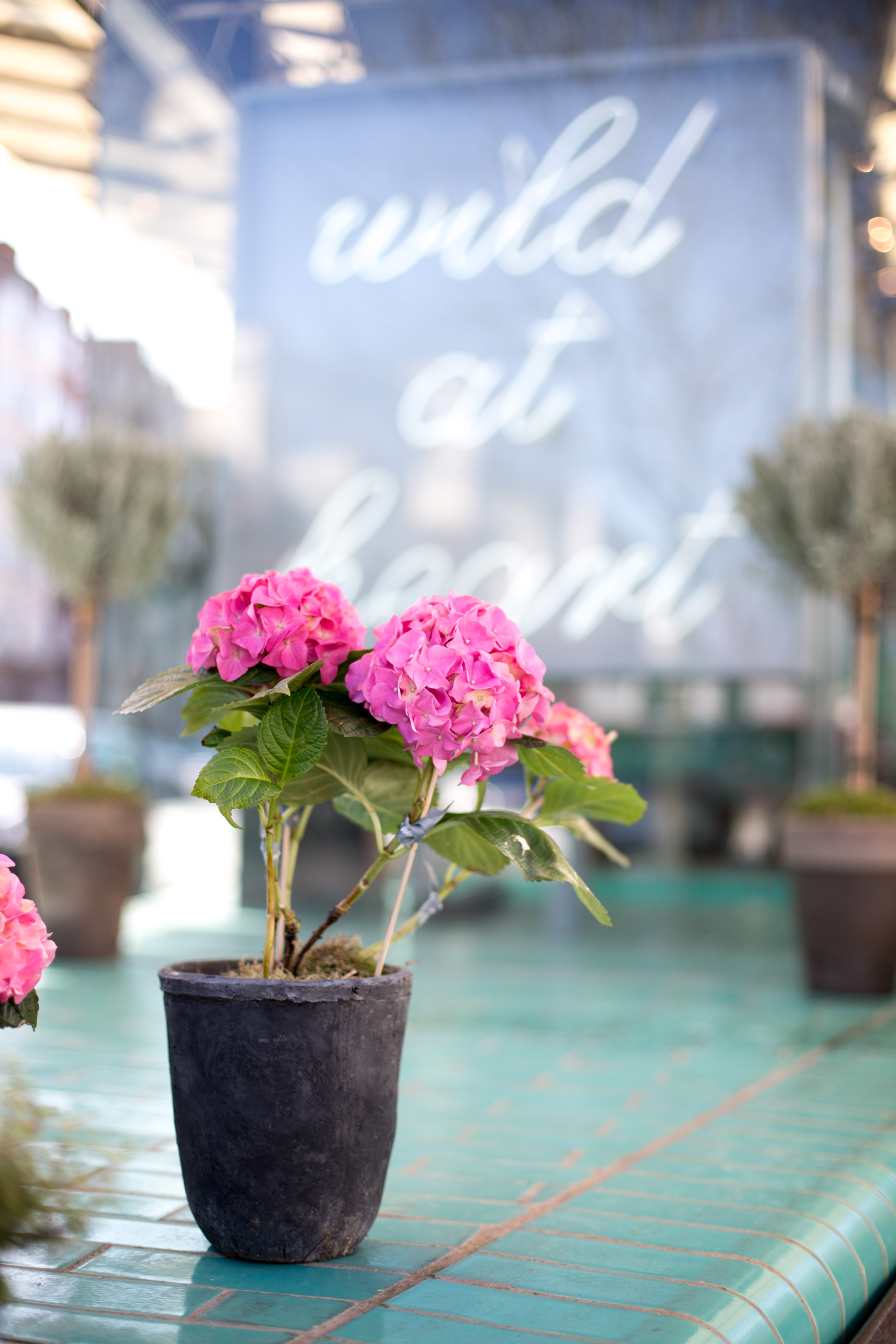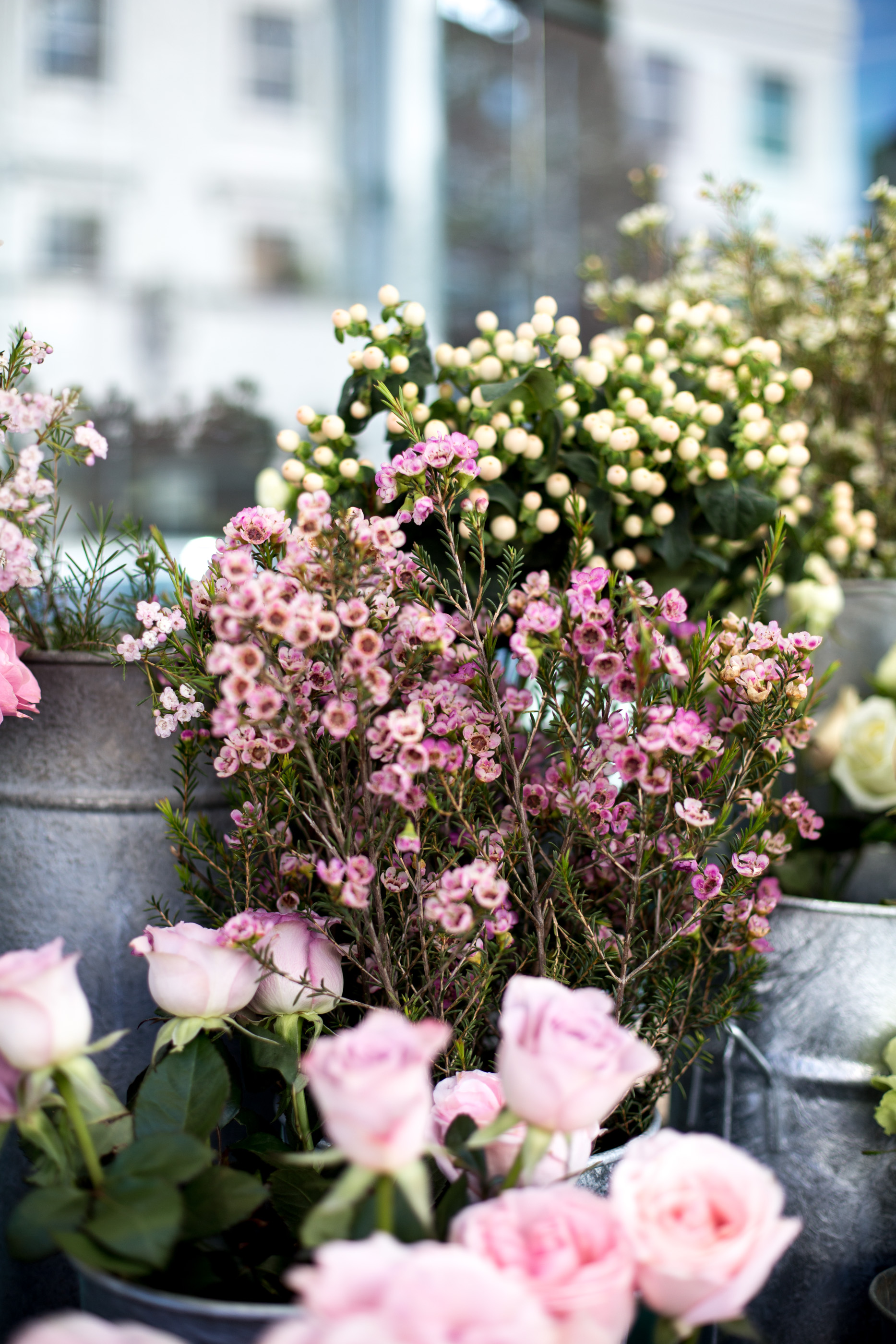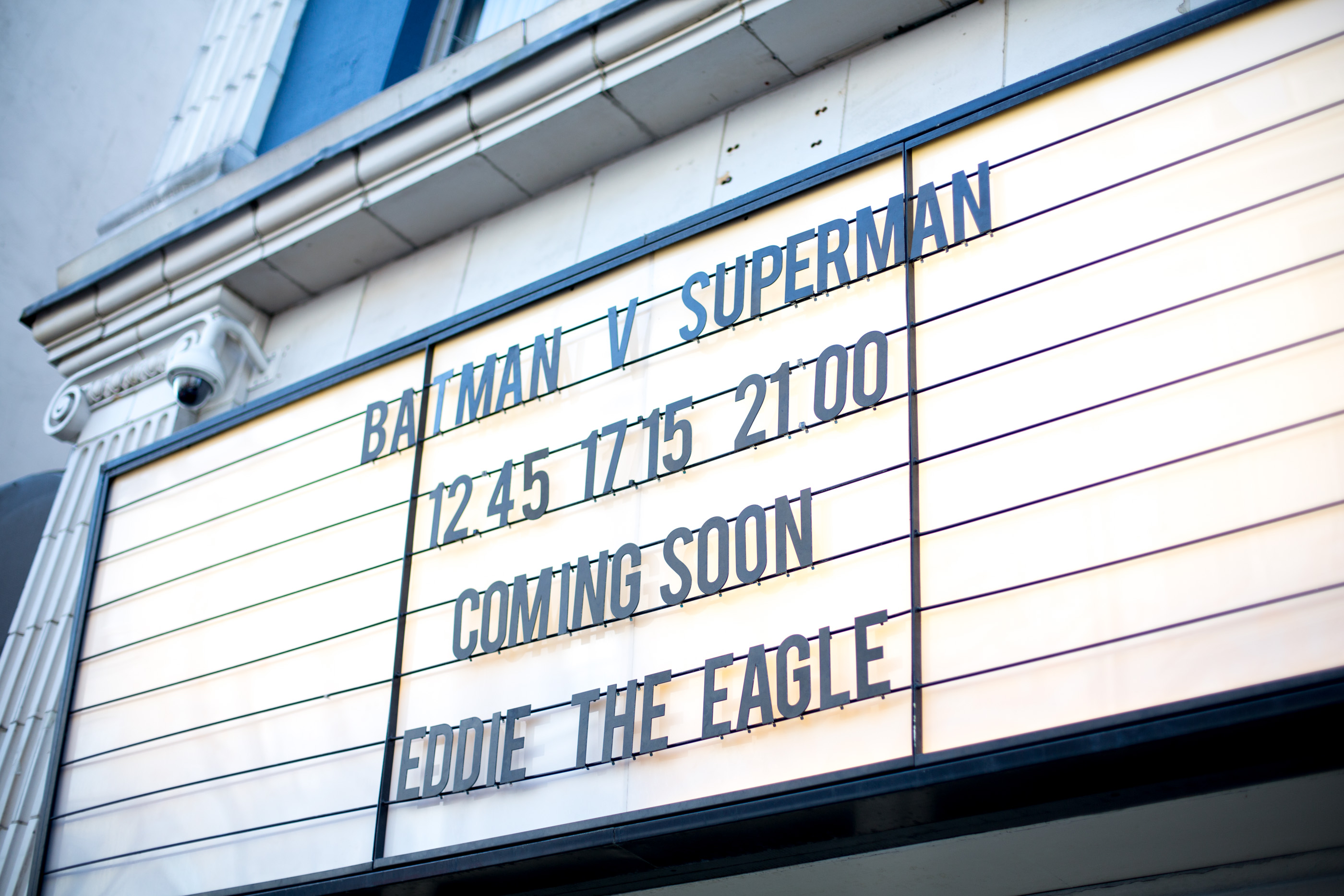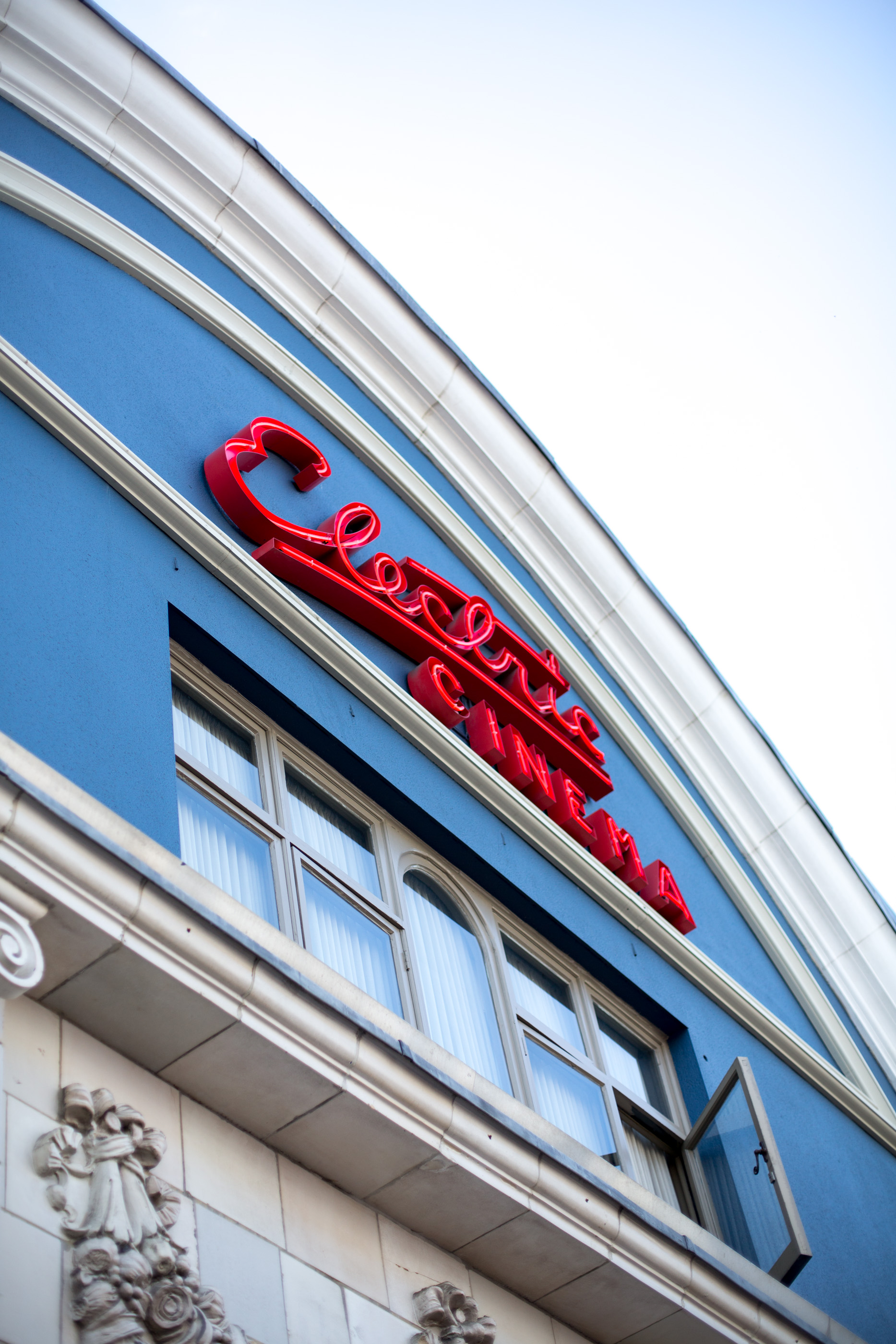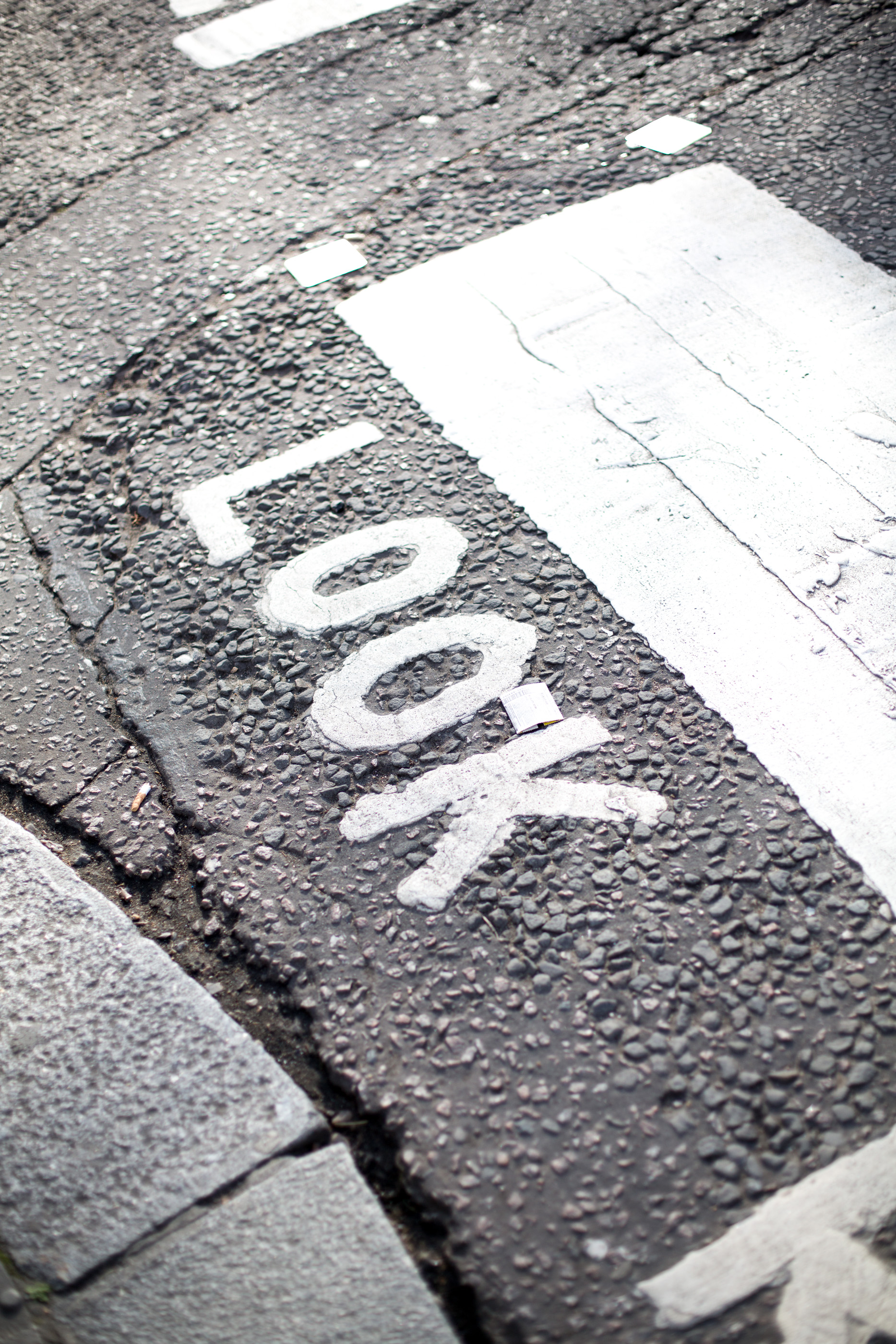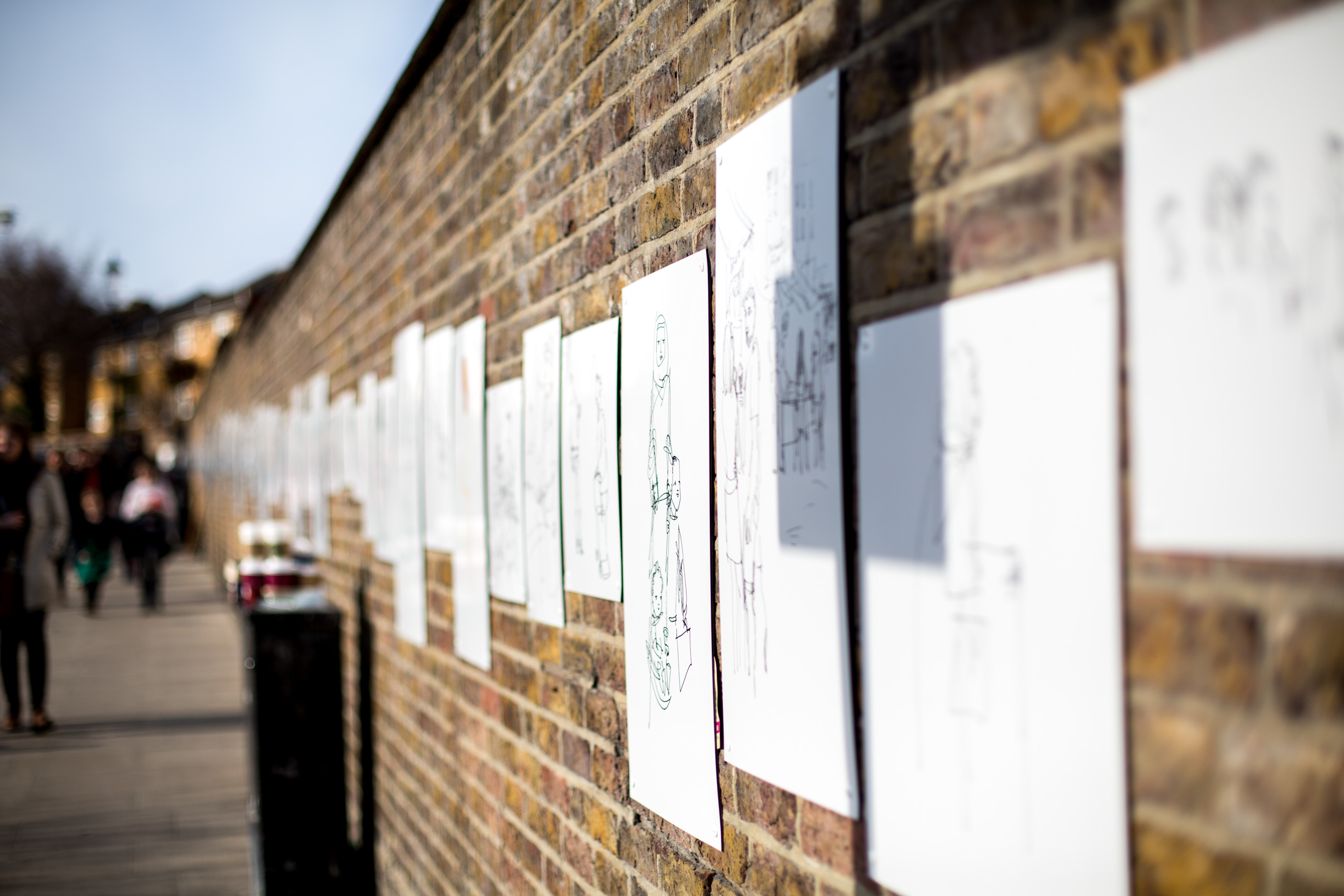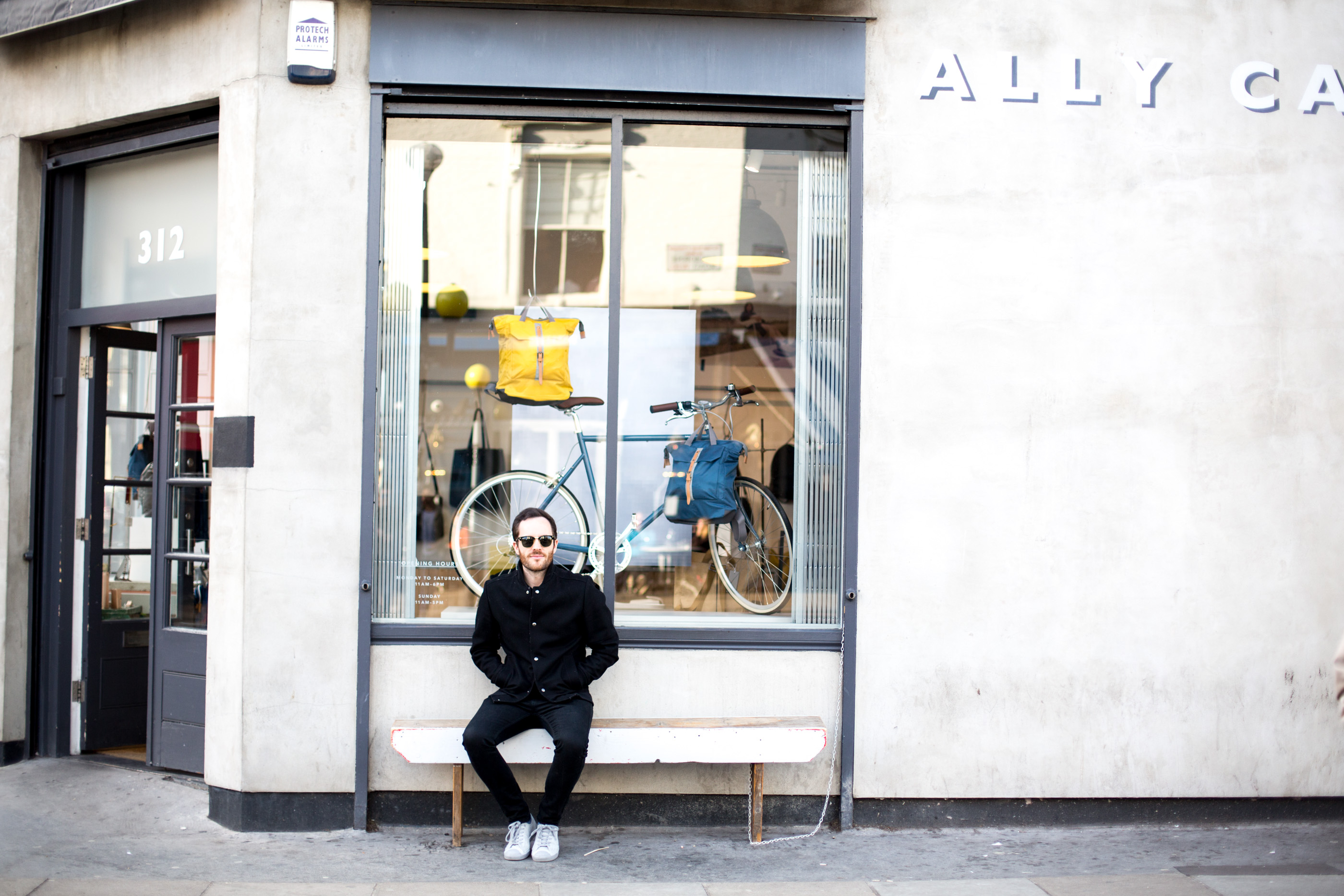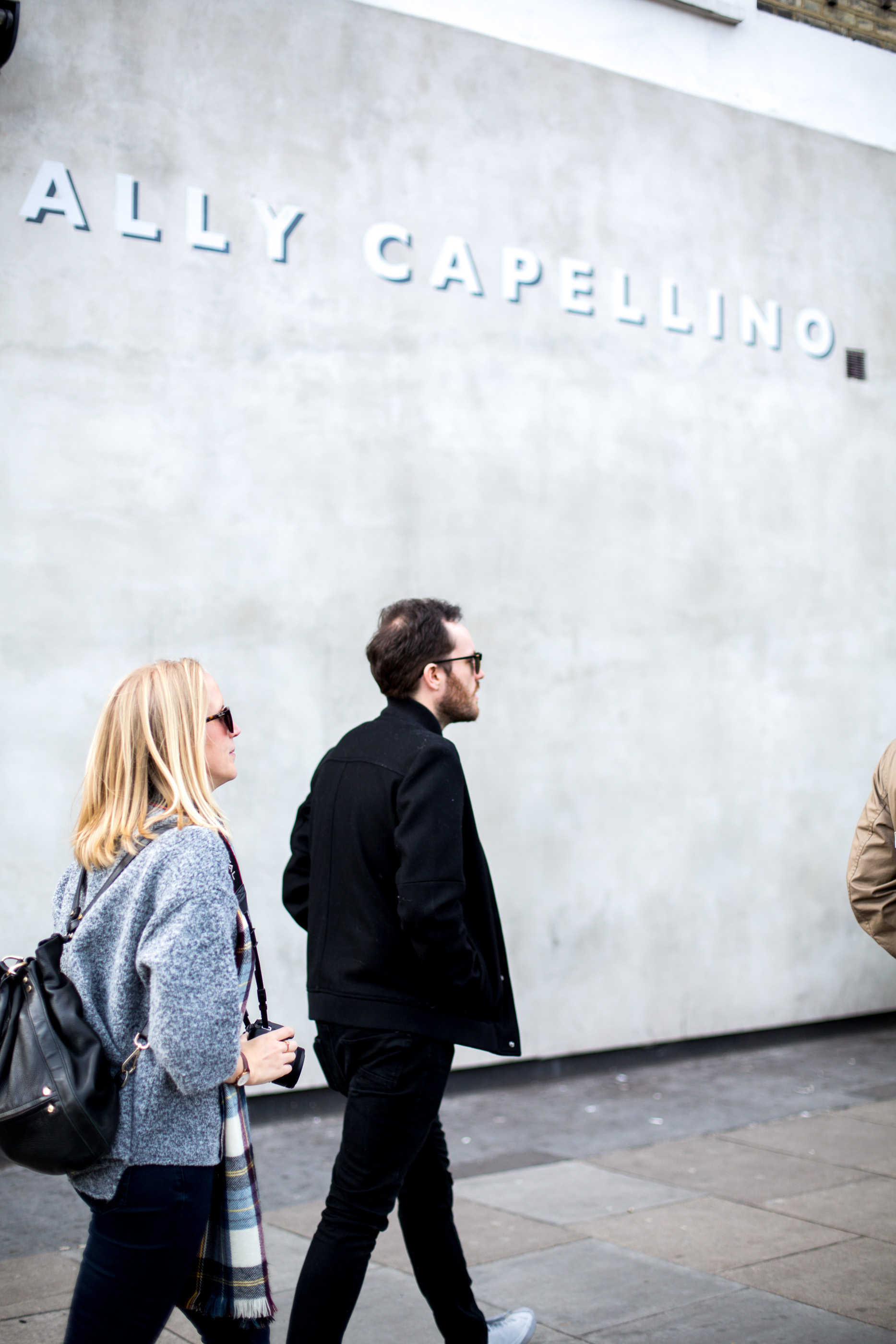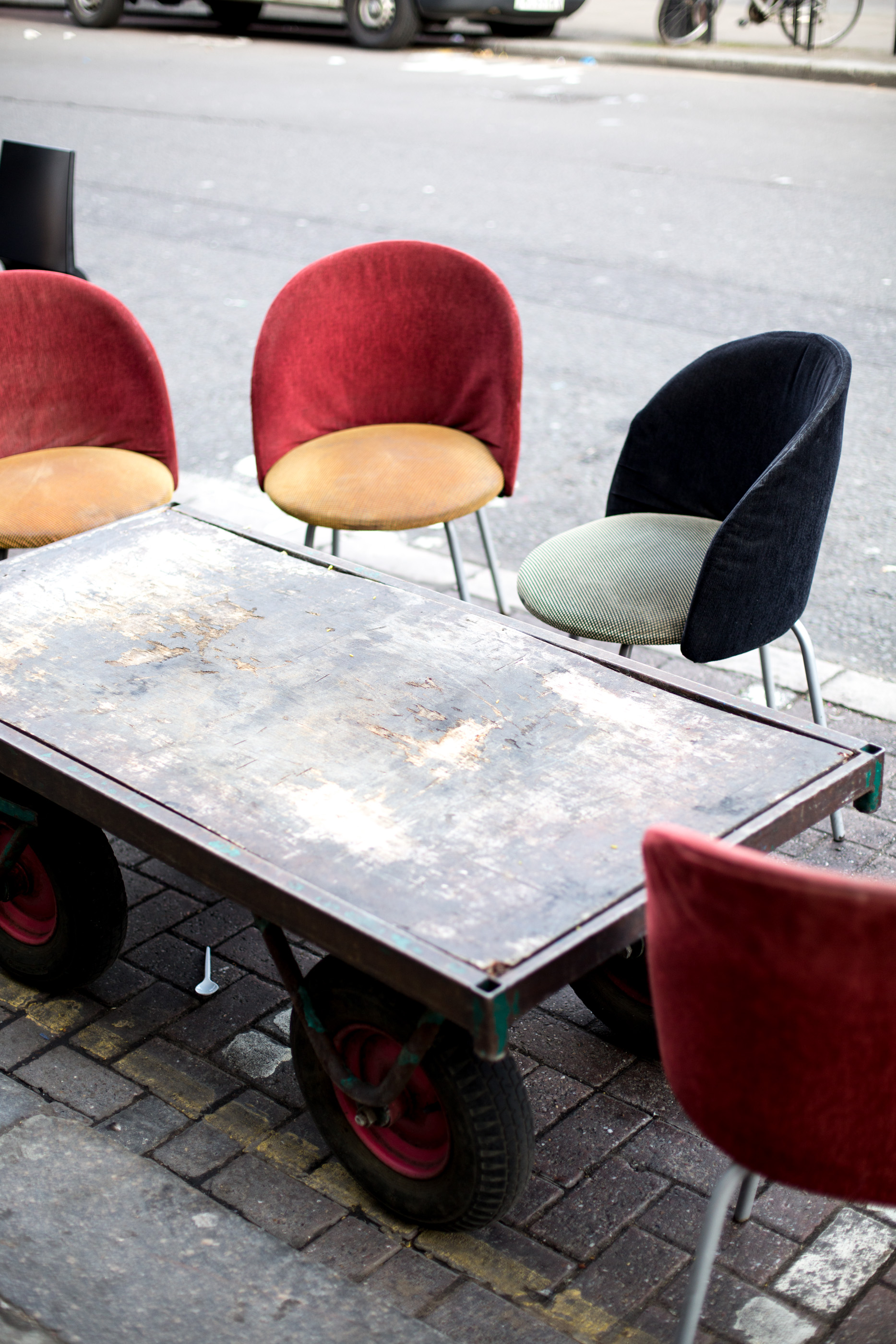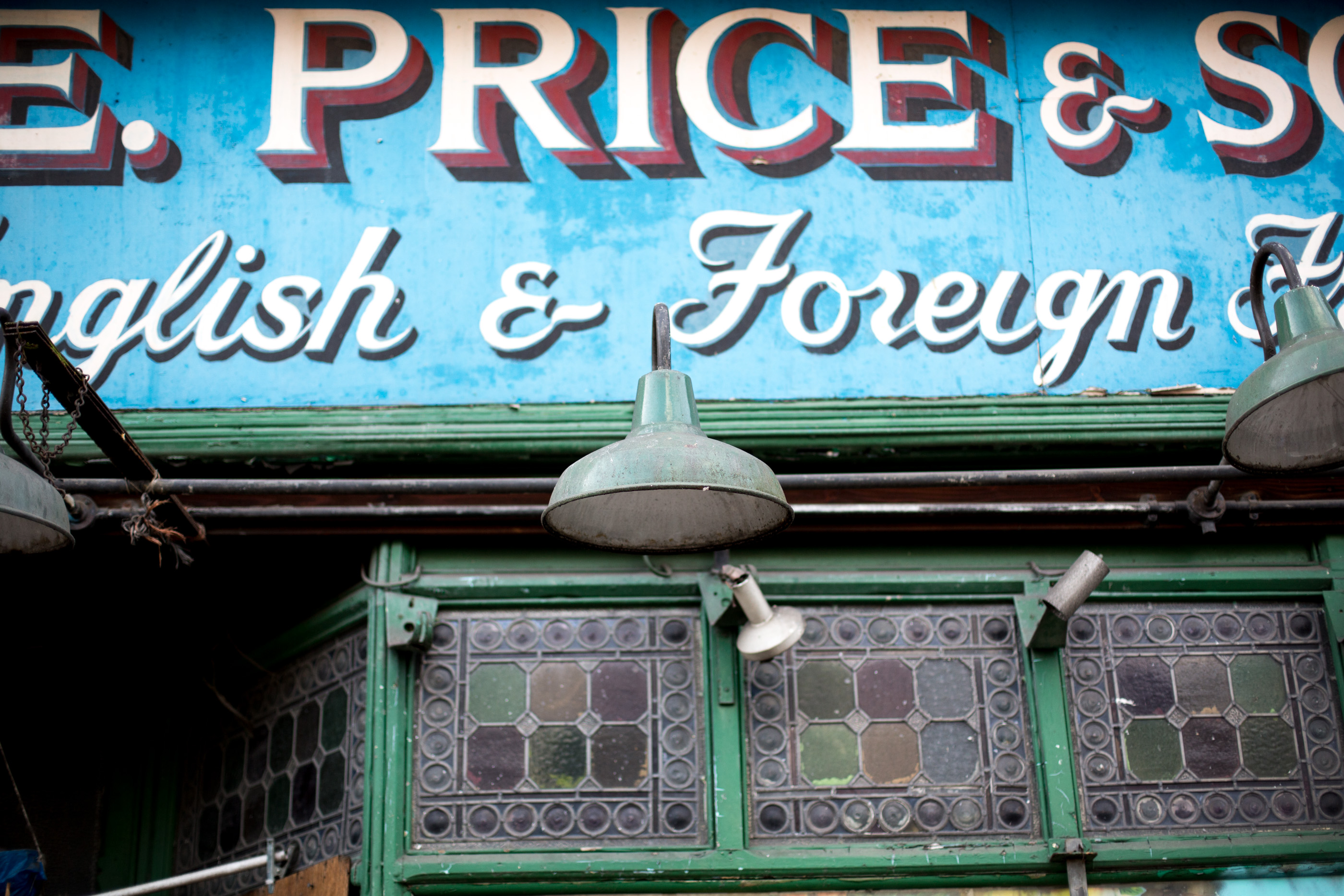 ---
What to see & do …
---
Portobello Road Market
It wouldn't be a visit to Notting Hill if you didn't potter along it's infamous market. Whether you're in market for antiques, craving some local street food, or just fancy a stroll along a vibrant street, Portobello Road Market is a tourist destination for a reason.
Where: Portobello Road, London, W11 2ED
Electric Cinema
My favourite cinema in London, well ever actually. Electric Cinema is part of the Soho House group but open to the public too. They show all the newest releases in this incredibly cool vintage cinema, with an old sweet shop on entrance and huge armchairs, sofas and beds with cashmere blankets and vintage lit tables inside, it's the ultimate cinema experience. But I worn you, once you've been once you won't go anywhere else again.
Where: 191 Portobello Rd, London W11 2ED
Ladbroke Grove Antiques
If you thought Portobello Road was the destination for antique furniture, then you've not made it to Golborne Road. A slightly more urban and rough part of Notting Hill, but an entire street lined with vintage furniture stores. Pop along before the 4pm shutdown.
Where: Golborne Road, London
---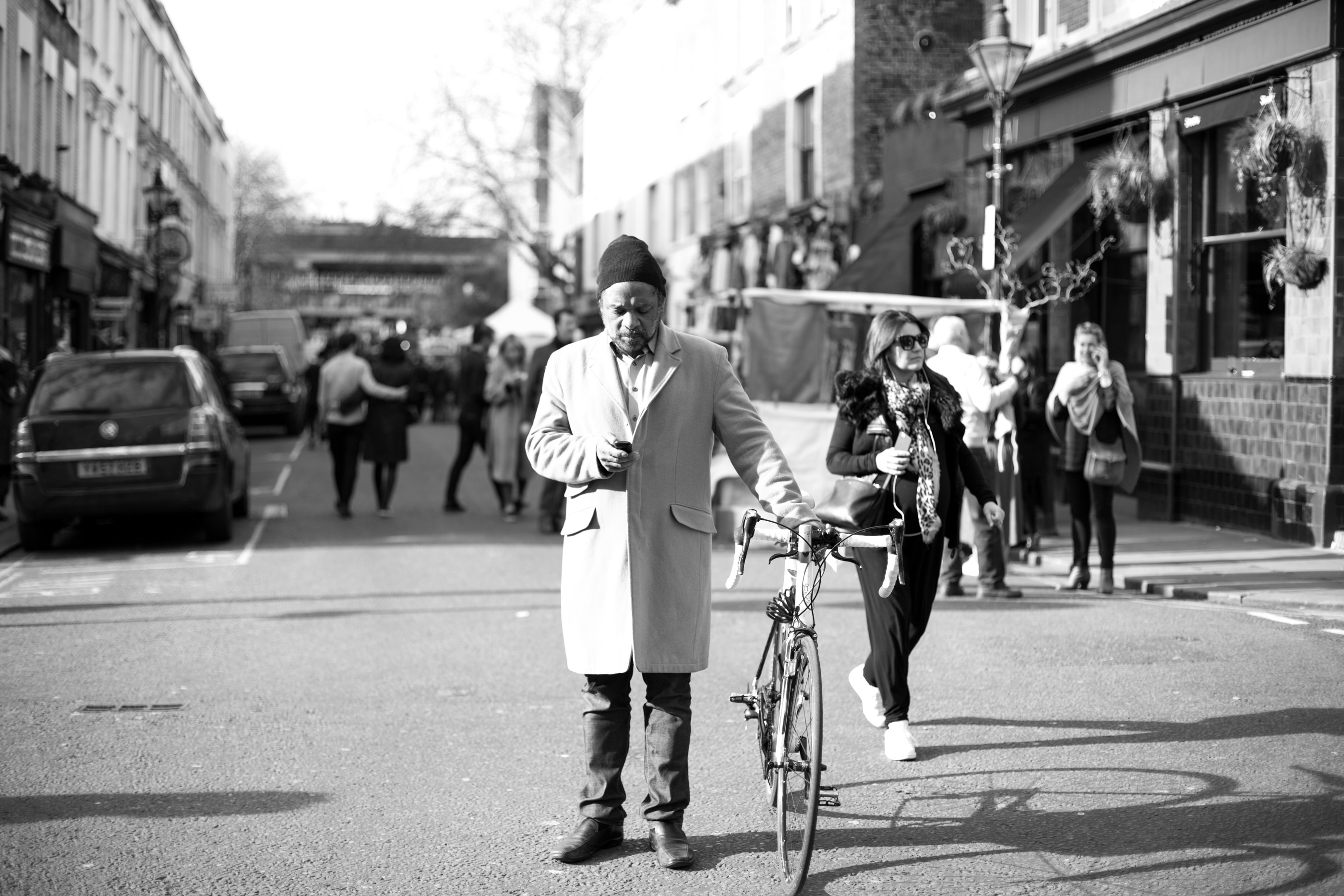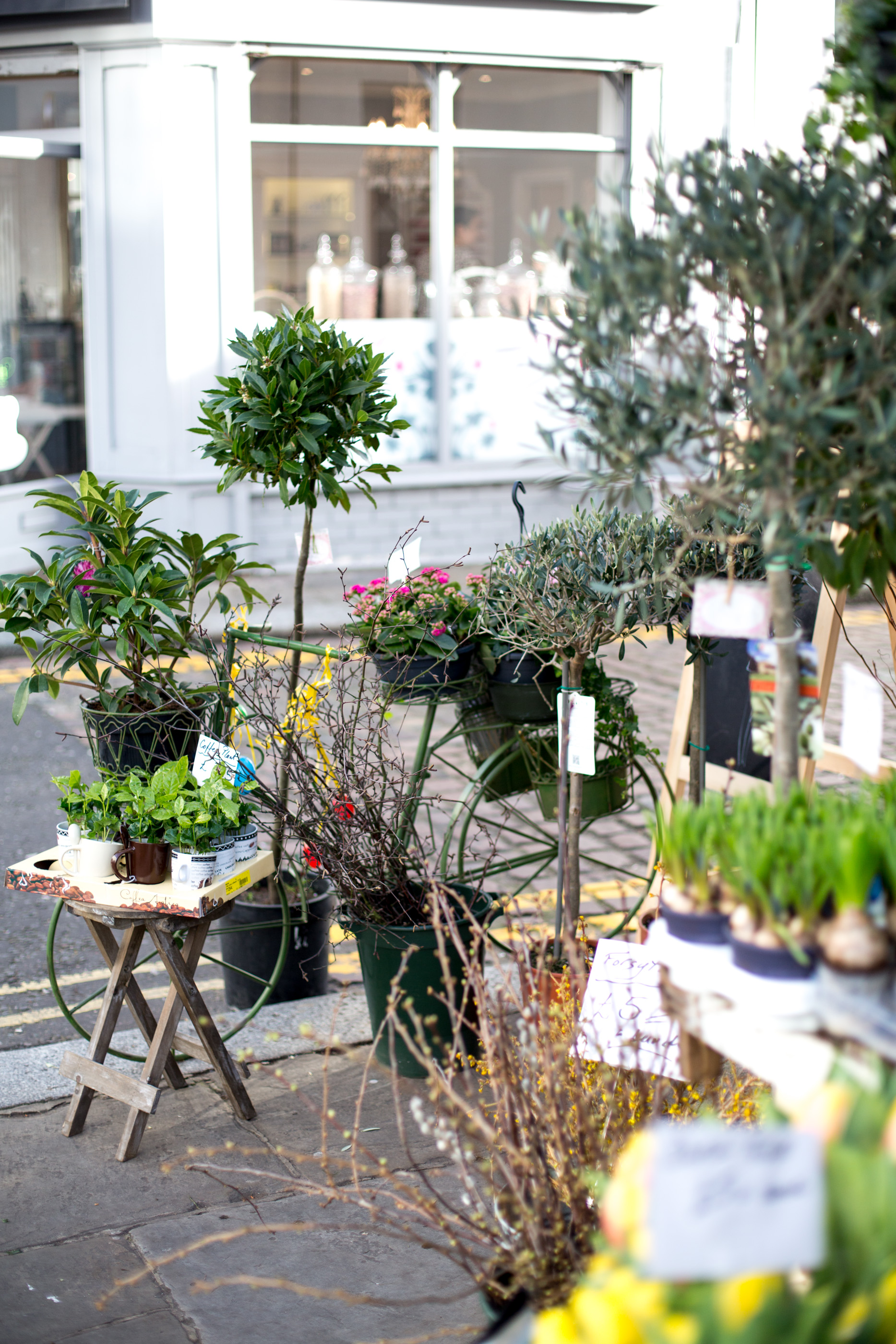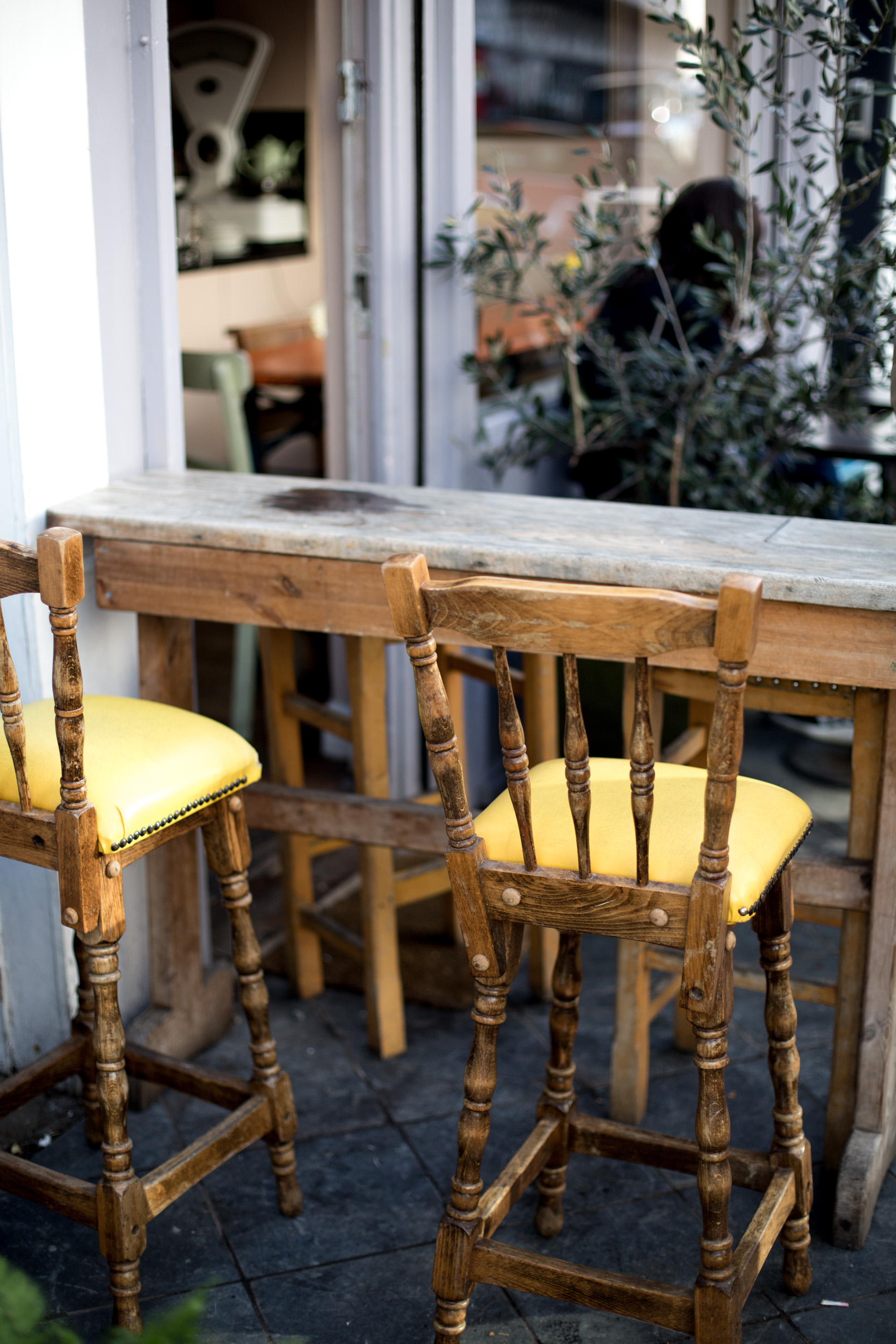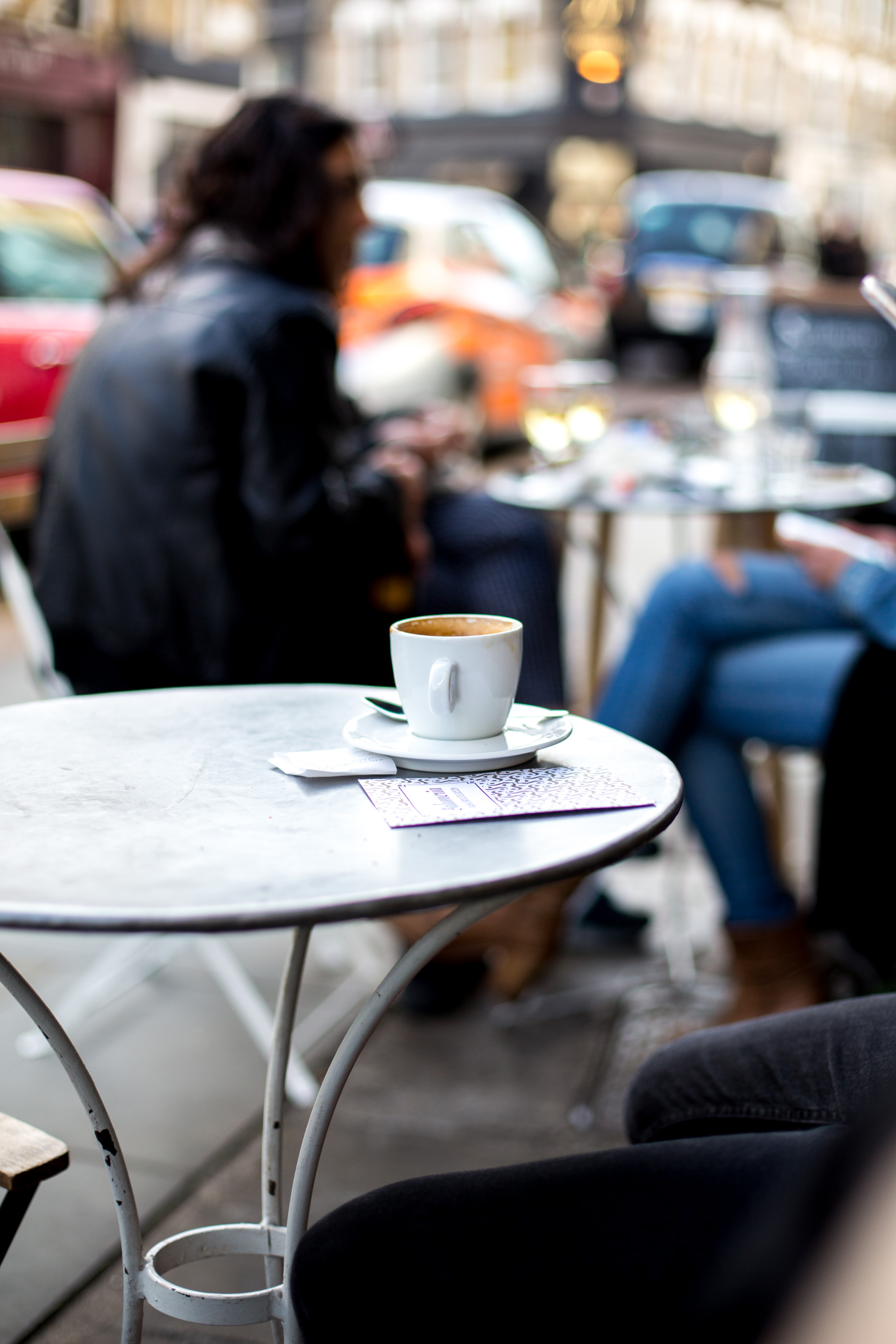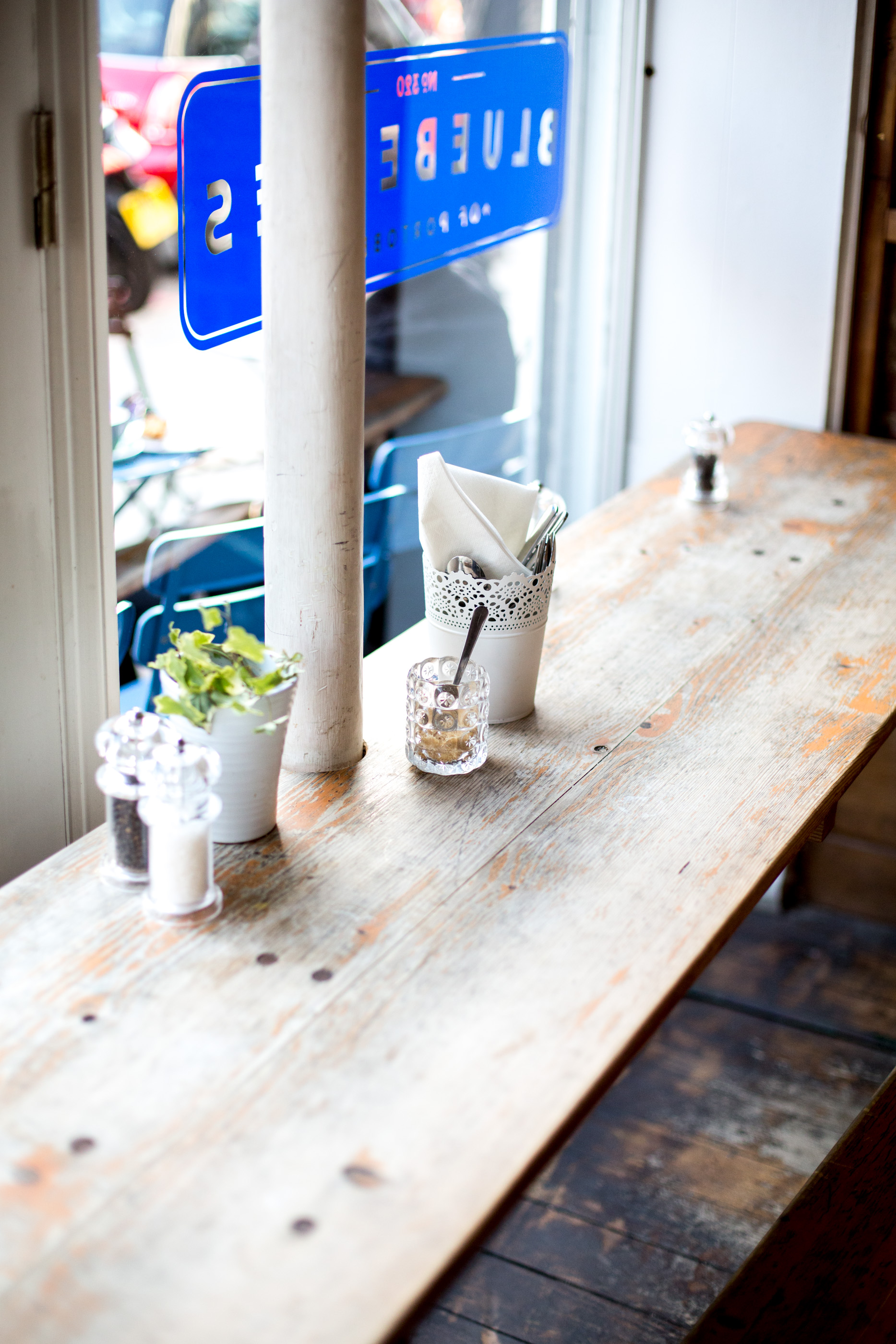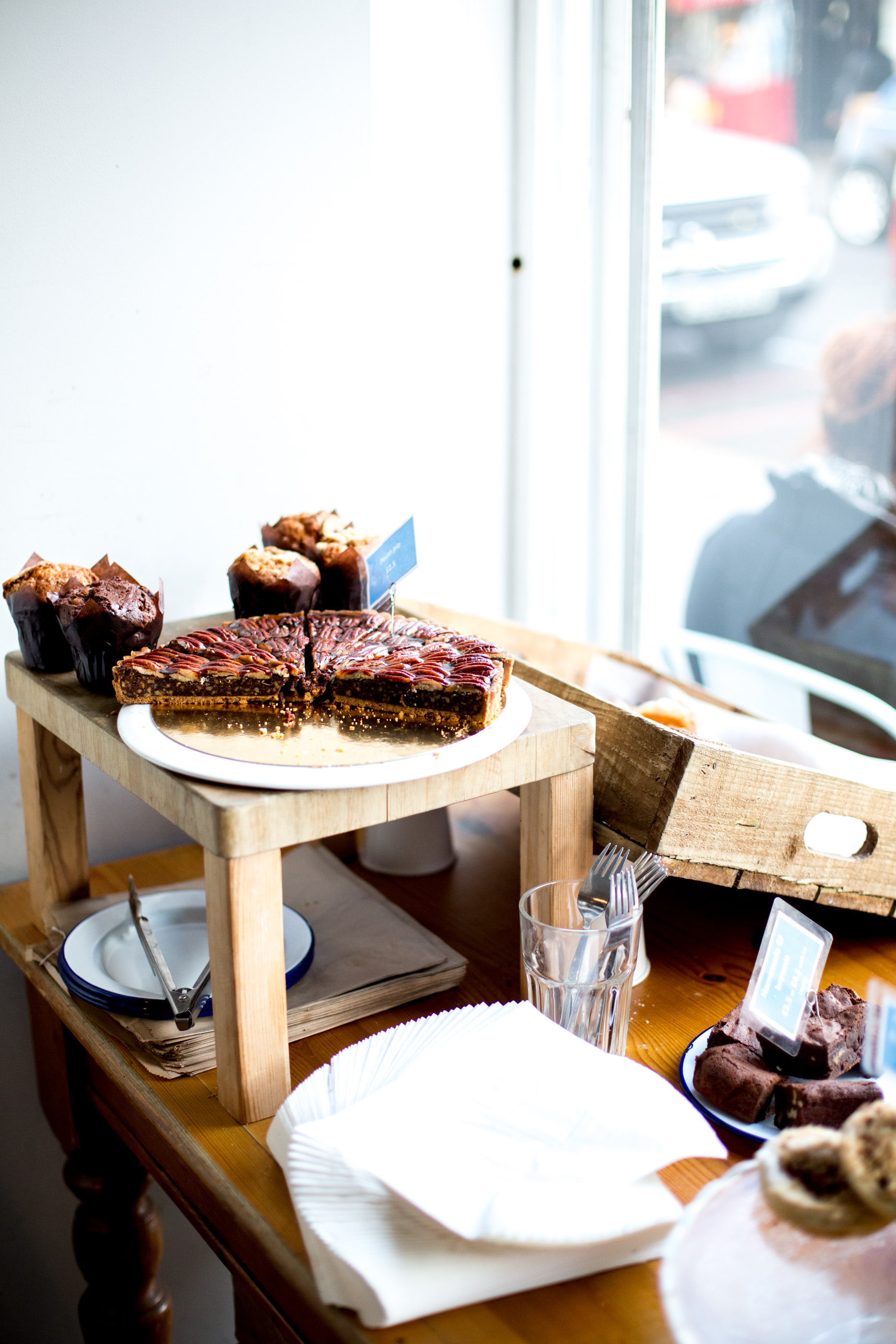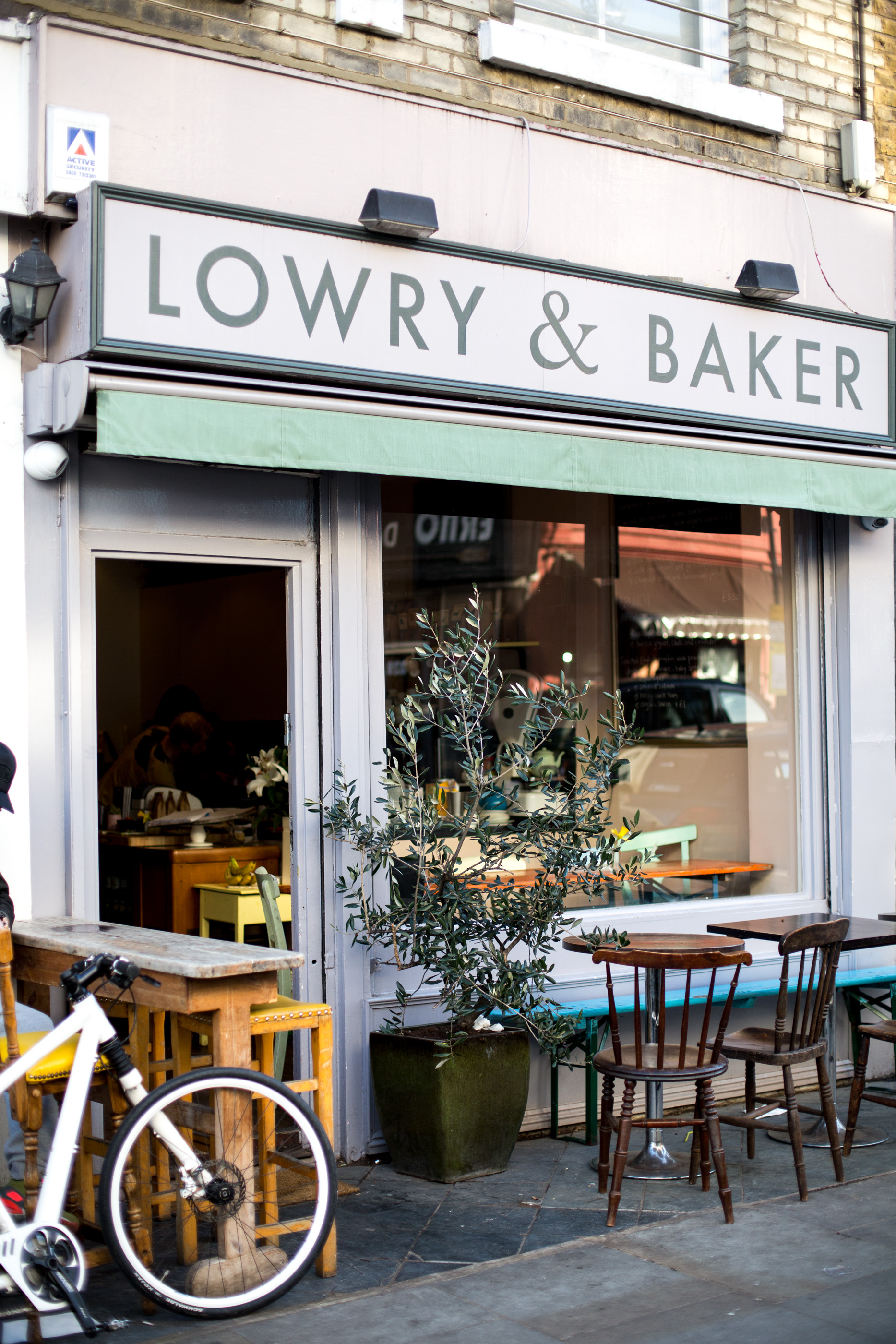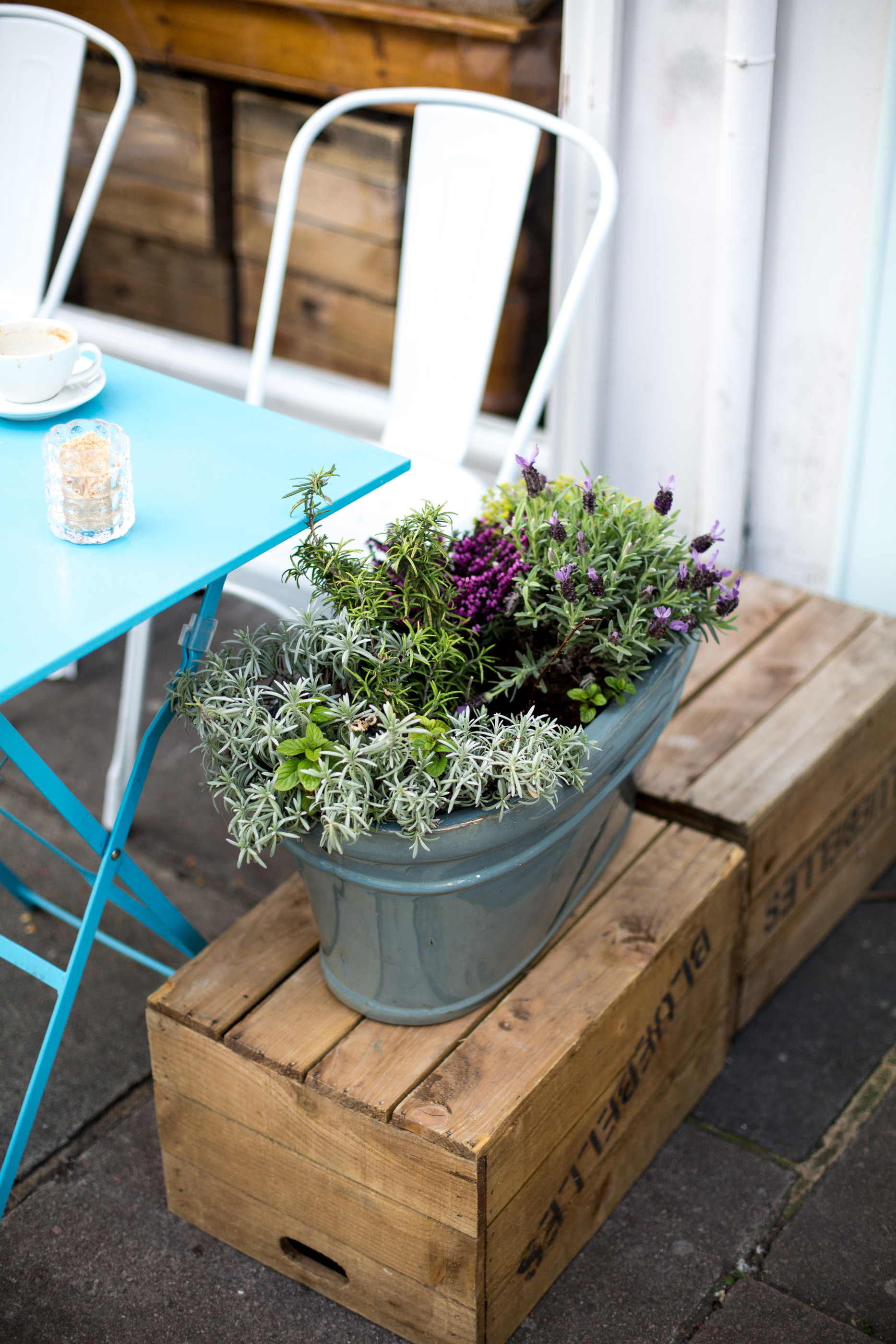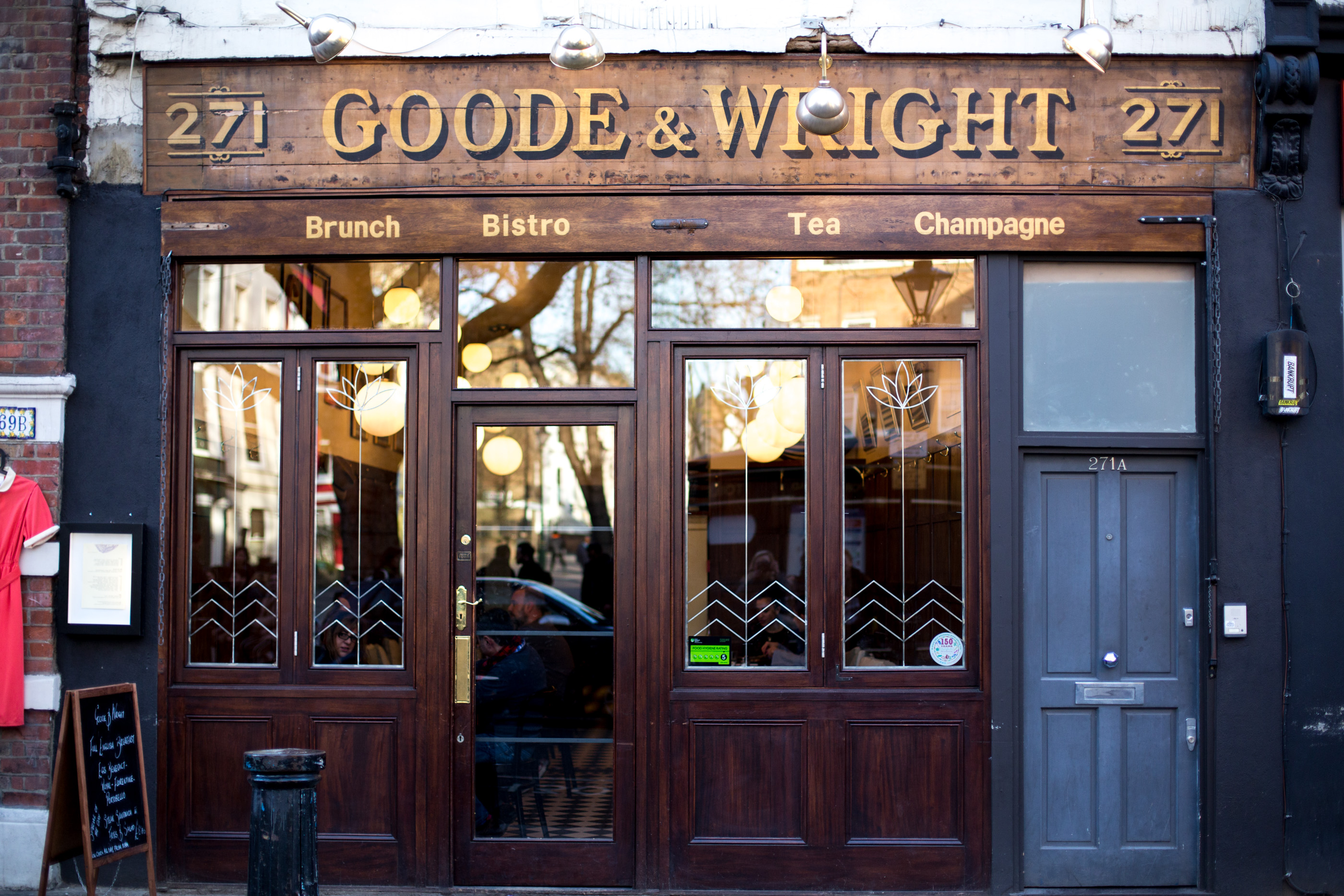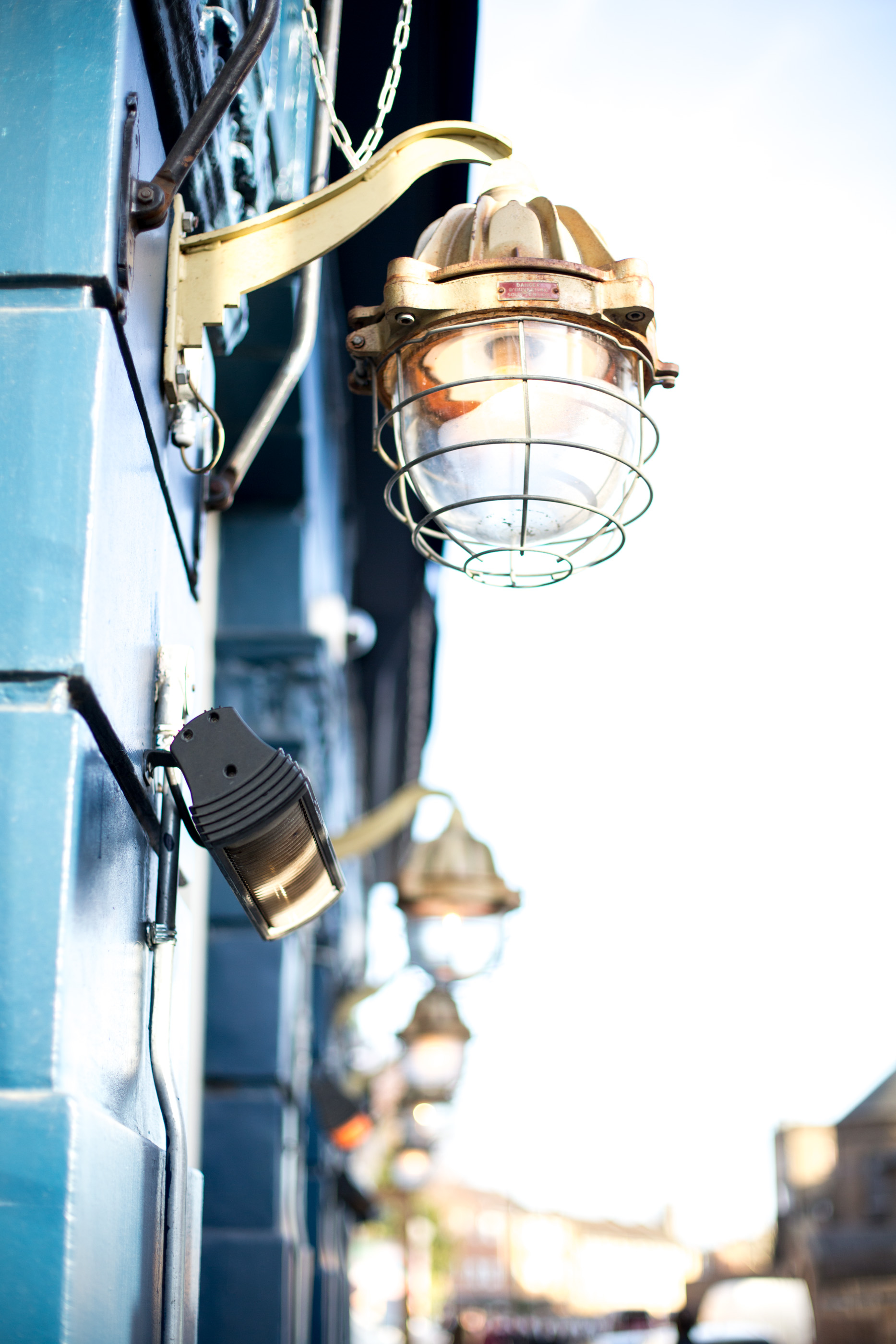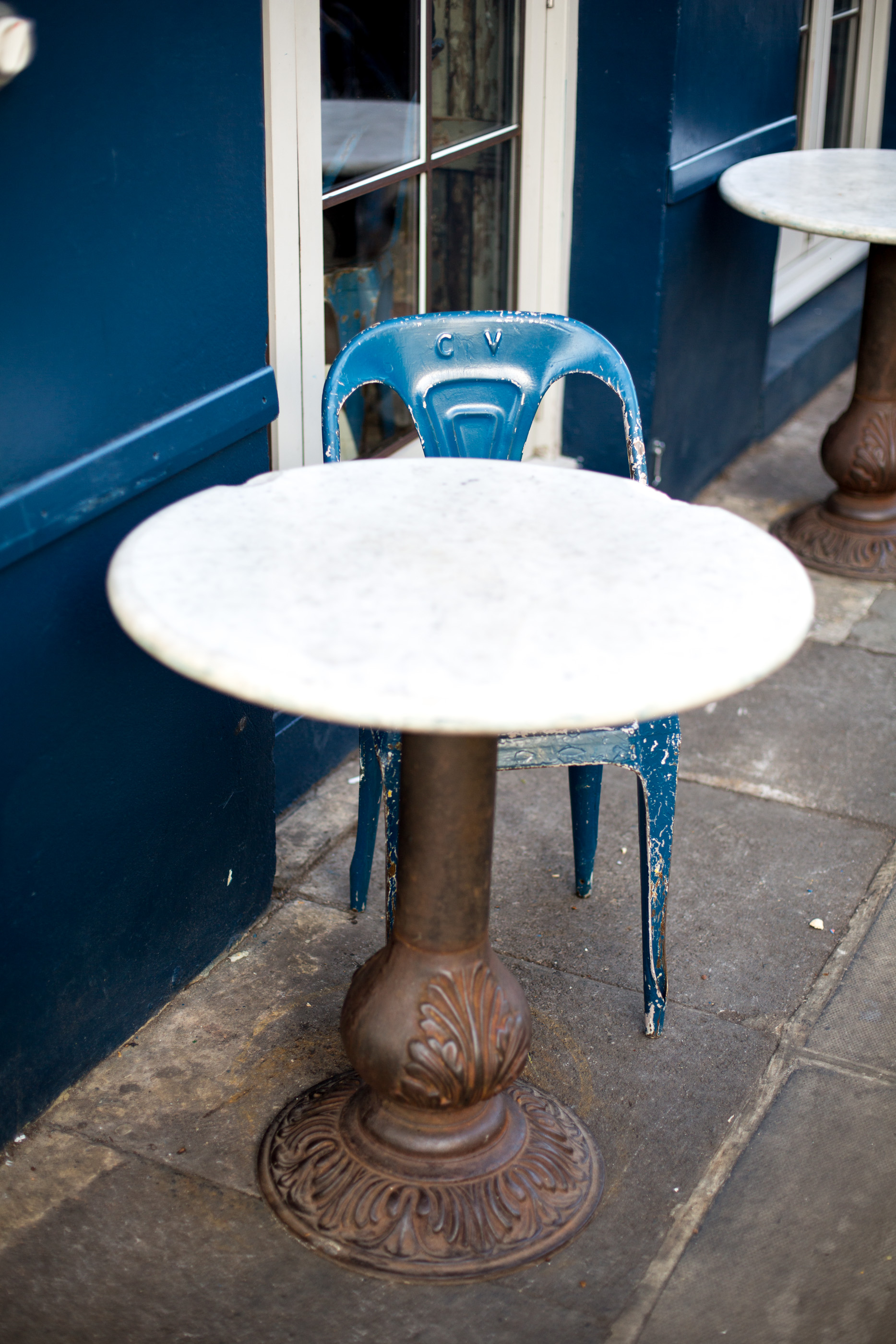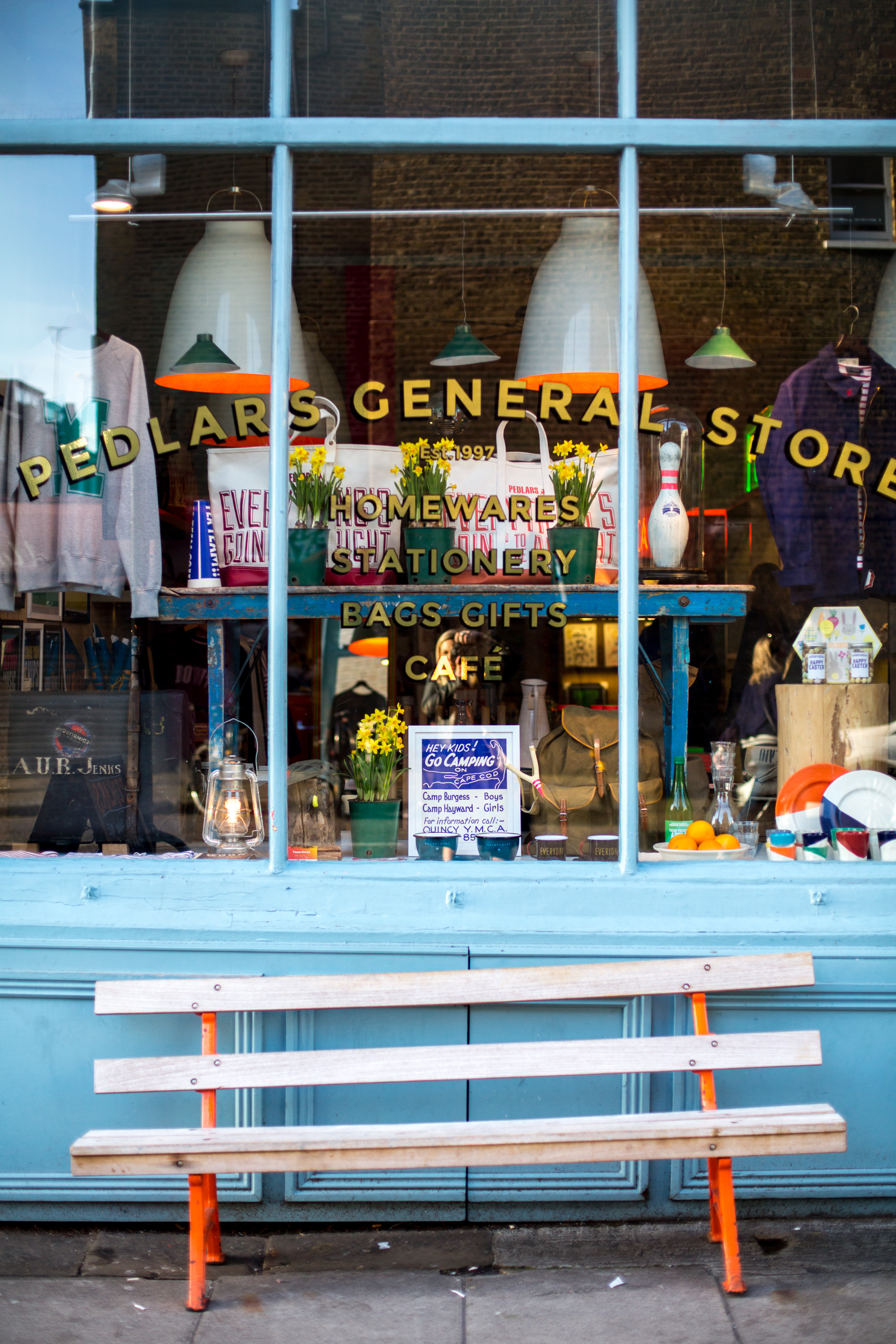 ---
 Where to shop:
---
 Wild at Heart
Westbourne Grove's most beautiful flower shop and an architectural landmark in it's own right. Wild at Heart is the beautiful turquoise bricked building adorned with flowers in the middle of Westbourne grove. Columbia road has competition …
Where: 222 Westbourne Grove
Oxfam Boutique
Fancy a little second hand designer for a fraction of the price, then Westbourne Grove's charity store is definitely worth a visit. The pass me downs of West London's richest … you never know what you might find.
Where: 245 Westbourne Grove
Matches Fashion
Certainly not second hand, nor a bargain, but Matches Fashion store on Ledbury Road is definitely a destination for those of you looking for a little splurge. Everything from the latest Chloe Faye to new season Stella. If online designer shopping isn't for you, then this is the 'real life' reincarnation of our favourite online store.
Where: 60-64 Ledbury Rd, London W11 2AJ
Ally Capellino
A little bit of East London cool in West London itself. Whether you're in market for a trendy backpack or just fancy a browse in a cool store, Ally Capellino is the light at the end of the Portobello Road market tunnel.
Where: 312, Portobello Rd, London W10 5RU
---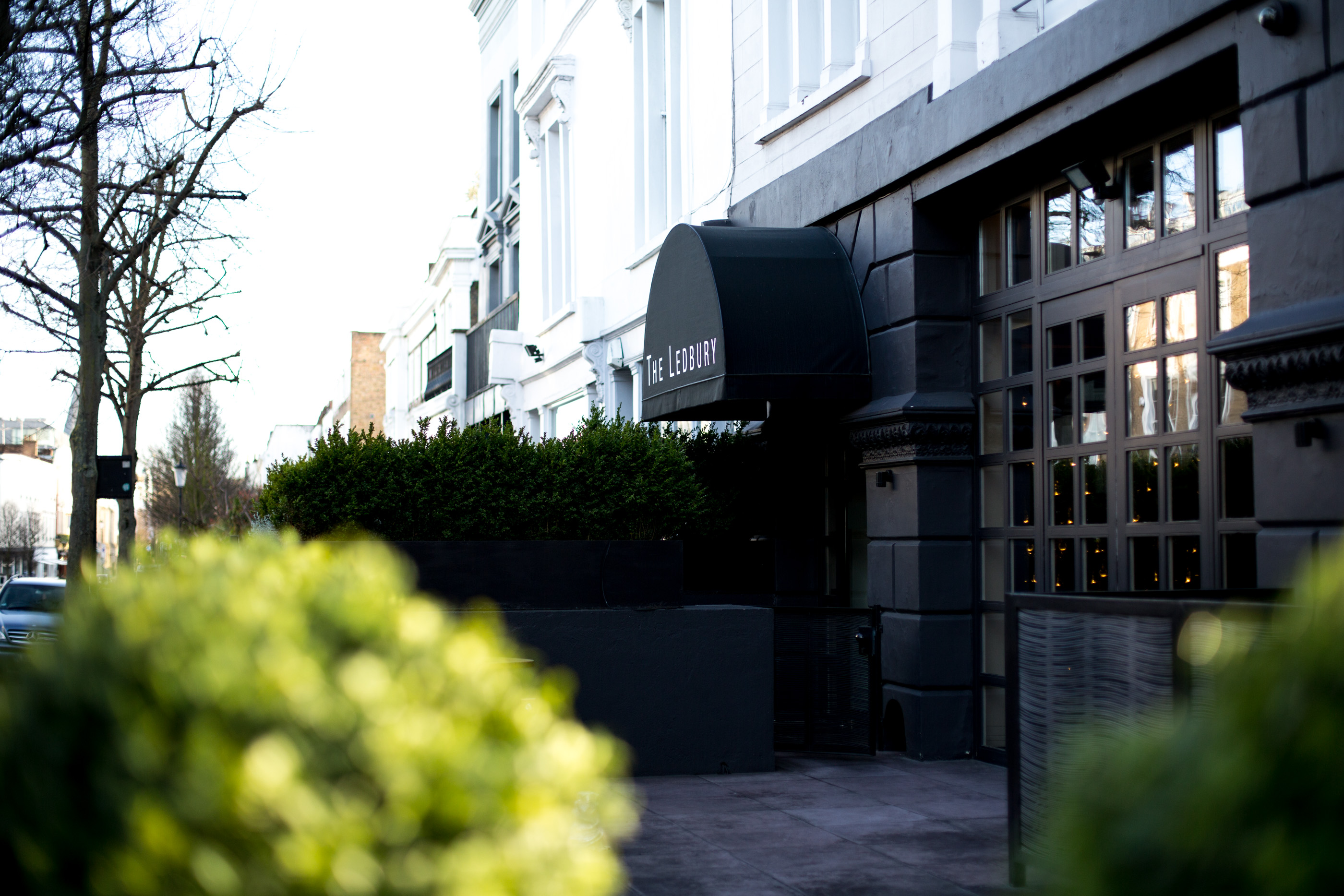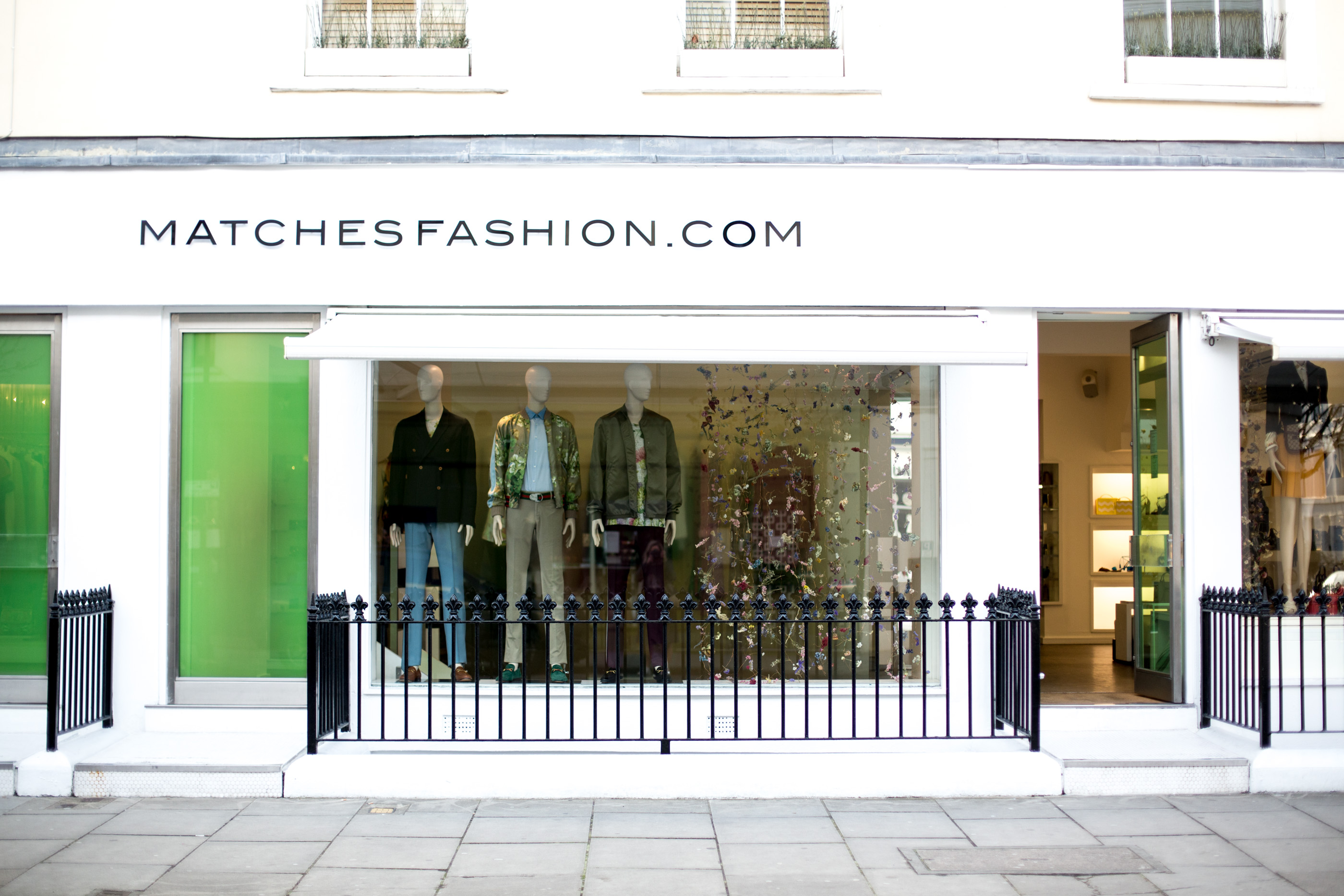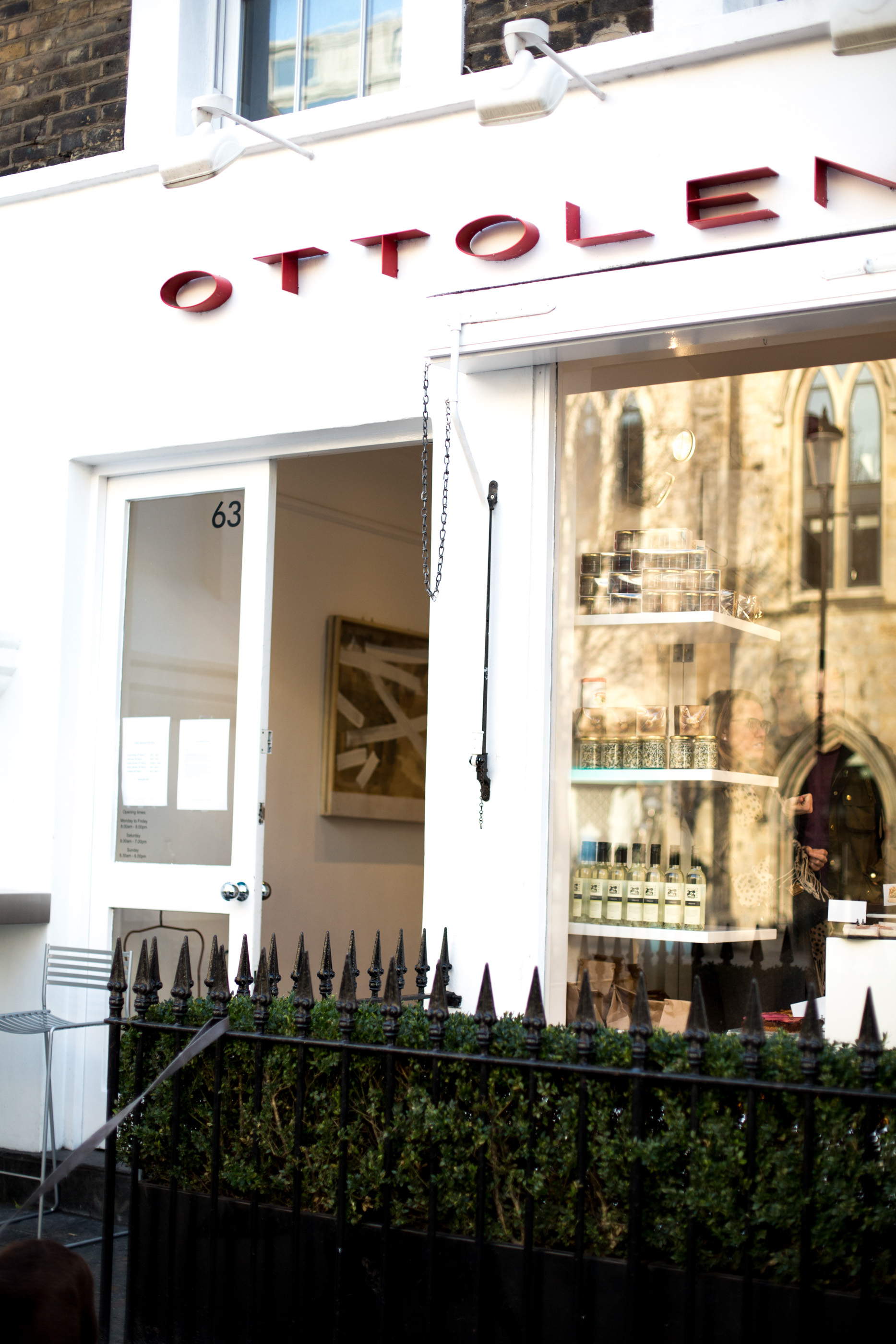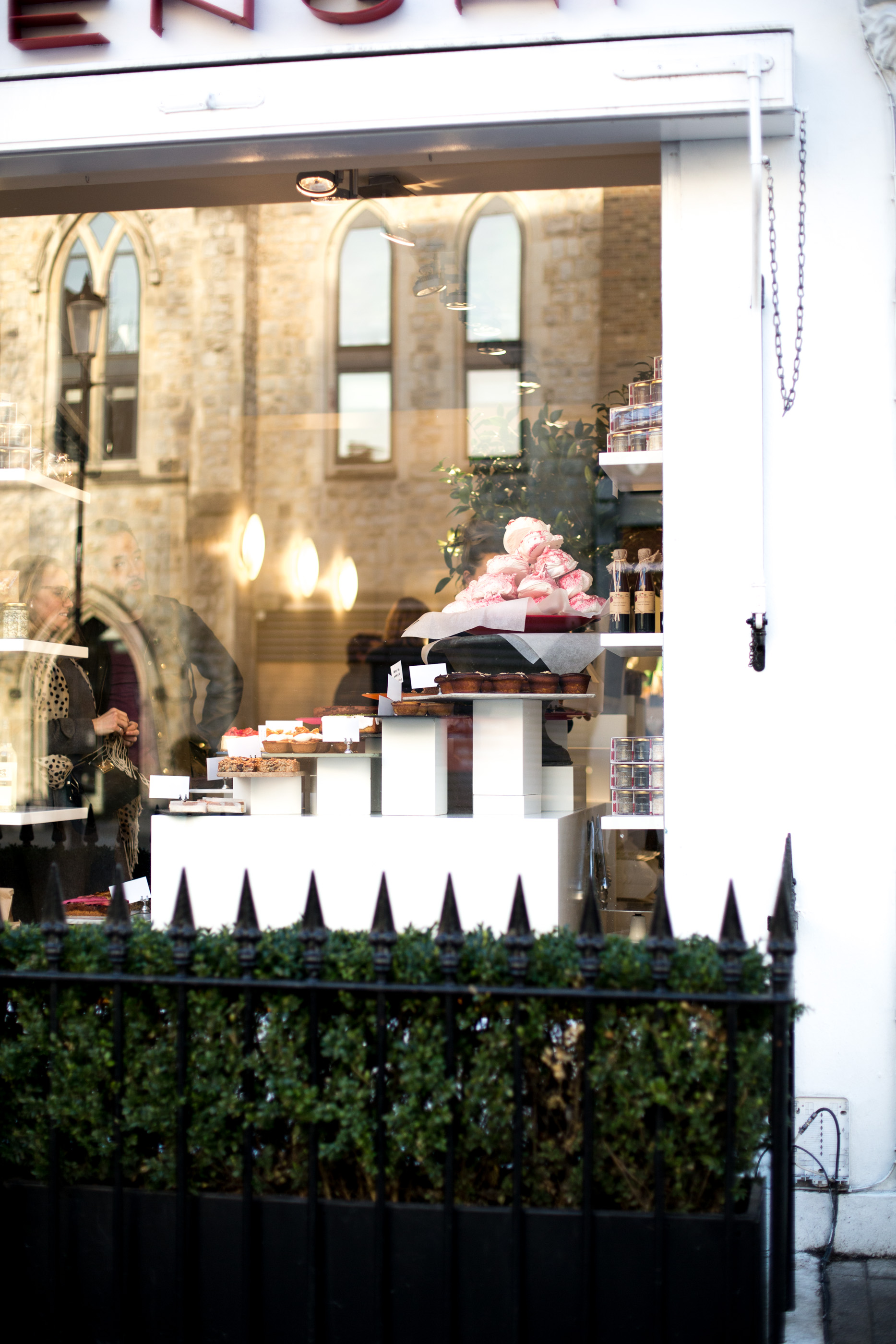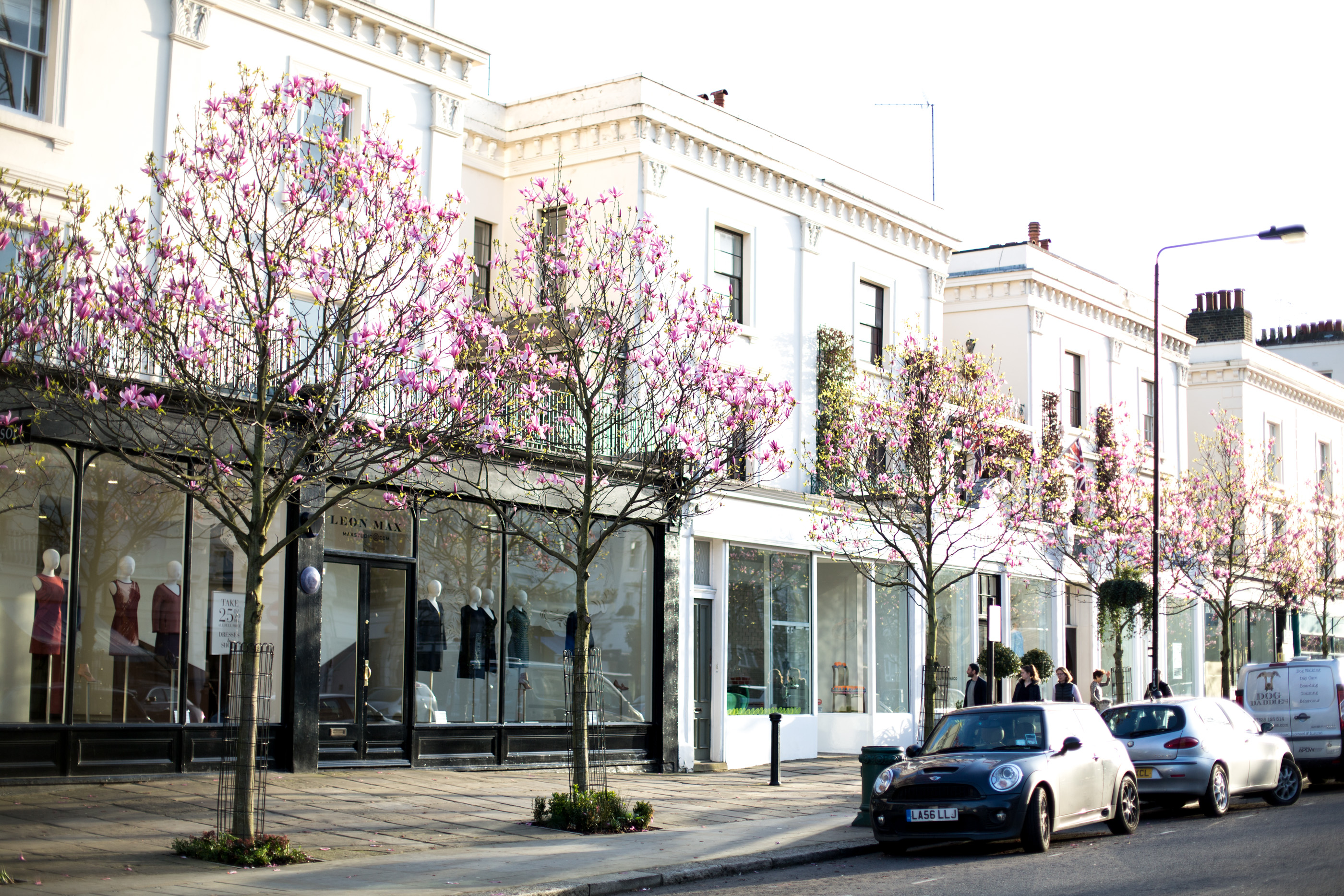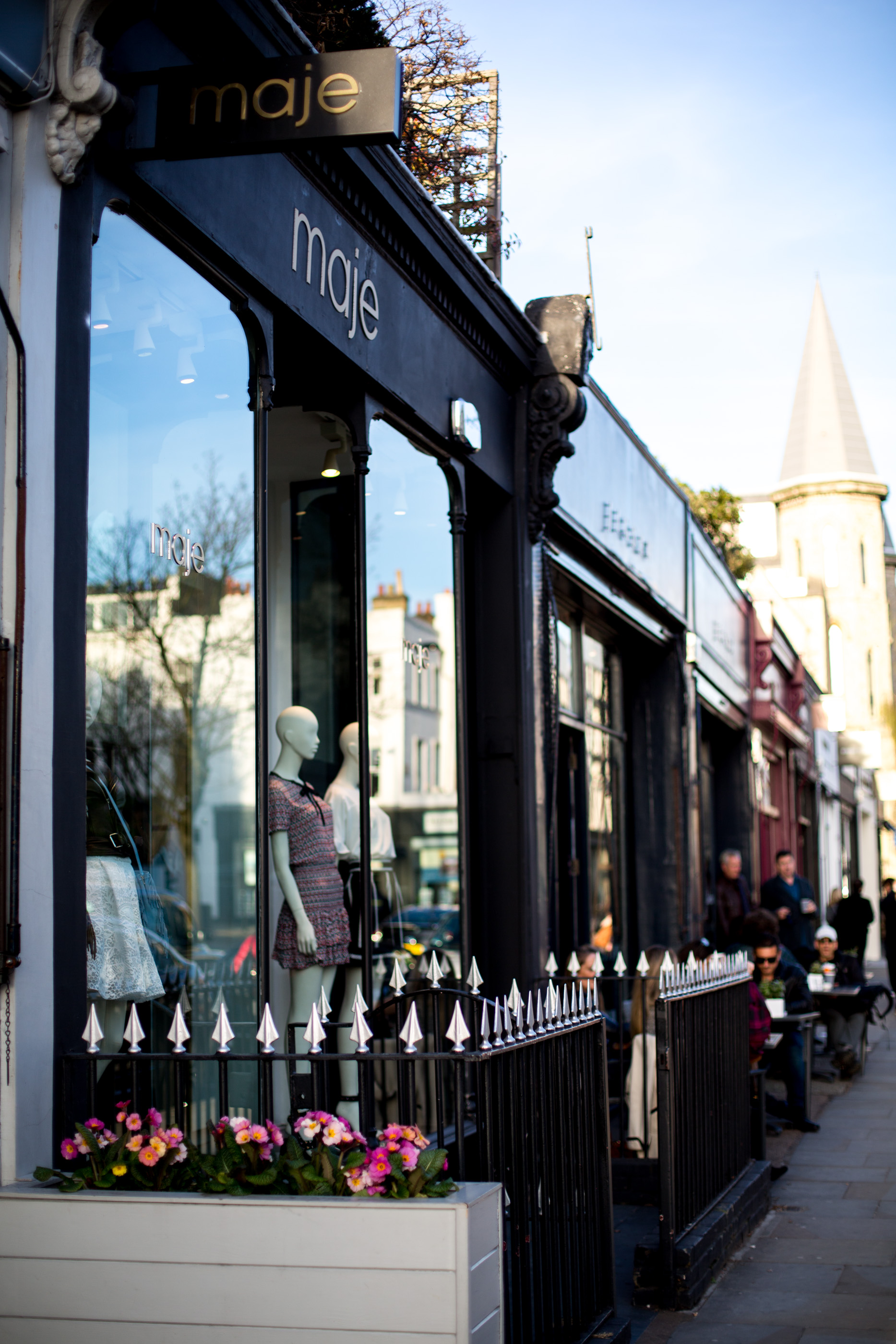 ---
Where to stop for coffee
---
Bluebelles
Bluebelles is the perfect coffee and cake stop once you've trailed the Portobello road market. Home made cakes, cute and kitsch decor and a strong coffee whilst enjoying a view over the flower boutique opposite. The carrot cake is seriously yummy.
Where: 320 Portobello Rd, London W10 5RU
202
If you fancy a lunch or coffee stop with a view (and a price tag) then 202 is well worth a stop. 202 is best on a sunny day when you can grab a little table outside and watch the Westbourne Grove world potter on by. Usually adorned with West London's most rich and stylish, it's the perfect 'upper west side' stopping point. Dogs are welcome too …
Where: 202 Westbourne Grove, London W11 2RH
Daylesford Notting Hill
Just a few doors down from 202 and a table lined street front to soak up the late afternoon sun and people watching … this time organic, healthy and local produce is up for grabs. And even if you don't have time to stop for lunch, pop inside and top up on a few delicatessen treats for the evening.
Where: 208-212 Westbourne Grove, London W11 2RH
Jigsaw
Shopping & coffee combined … what more is there to say.
Where: 190-192 Westbourne Grove, London W11 2RH
---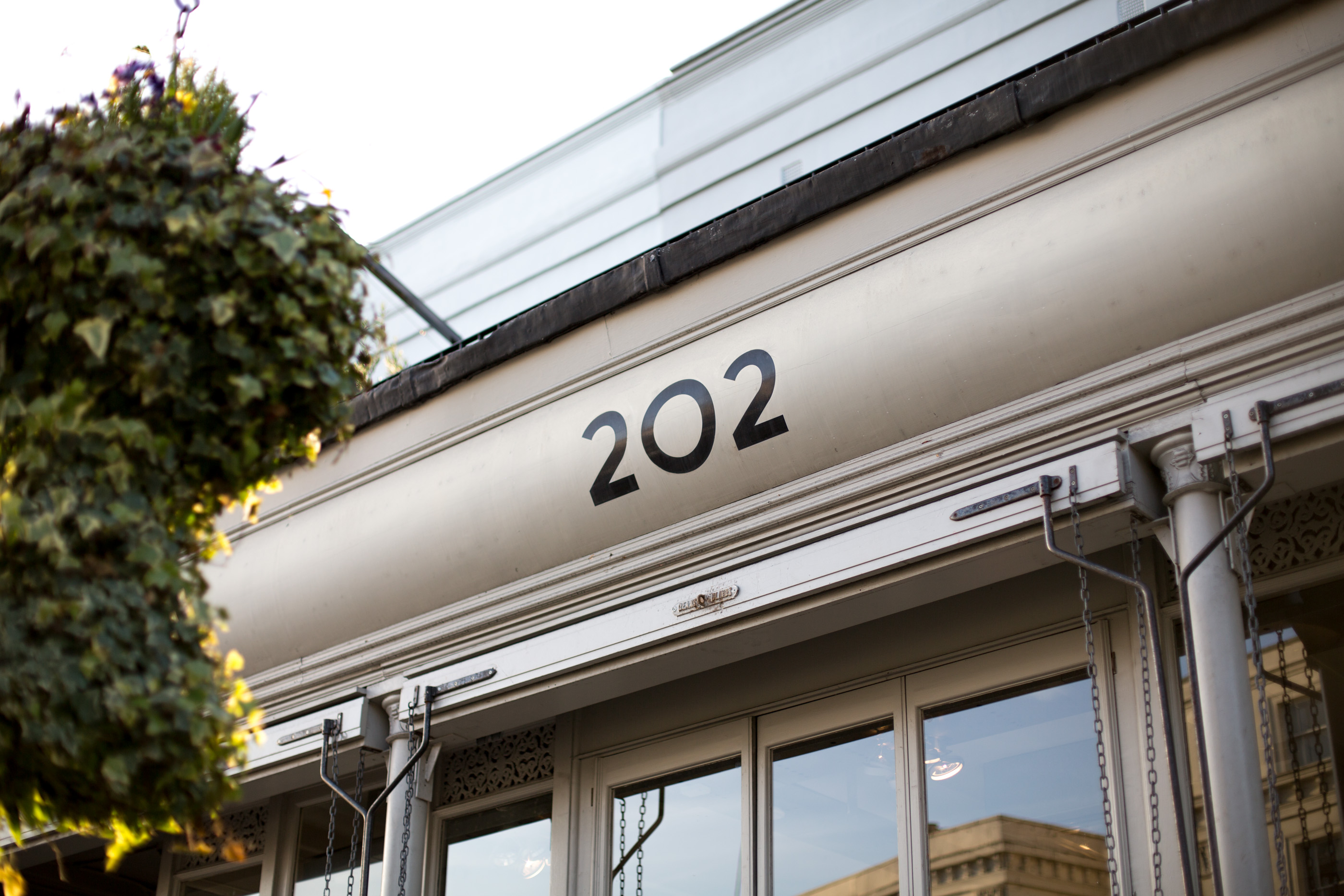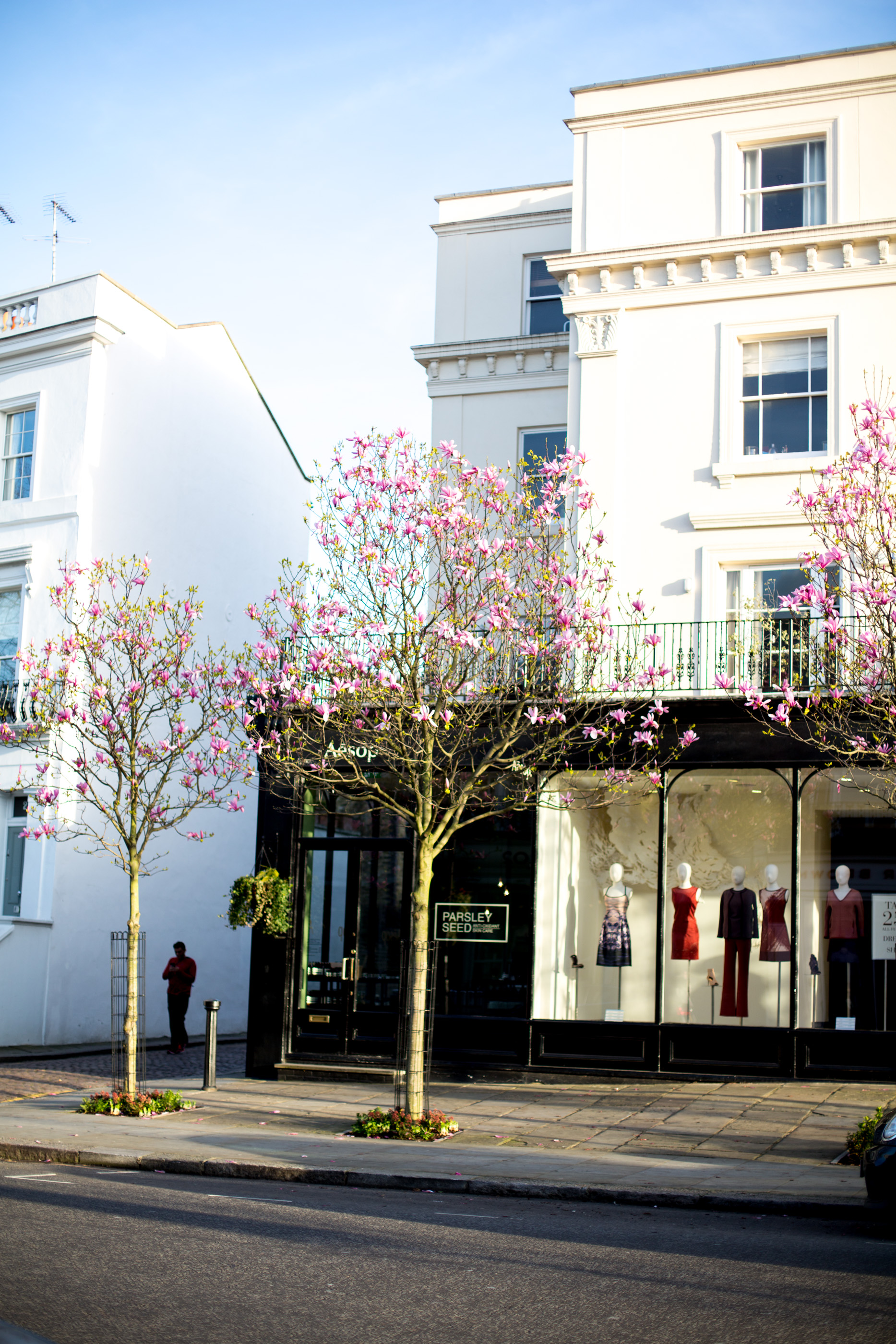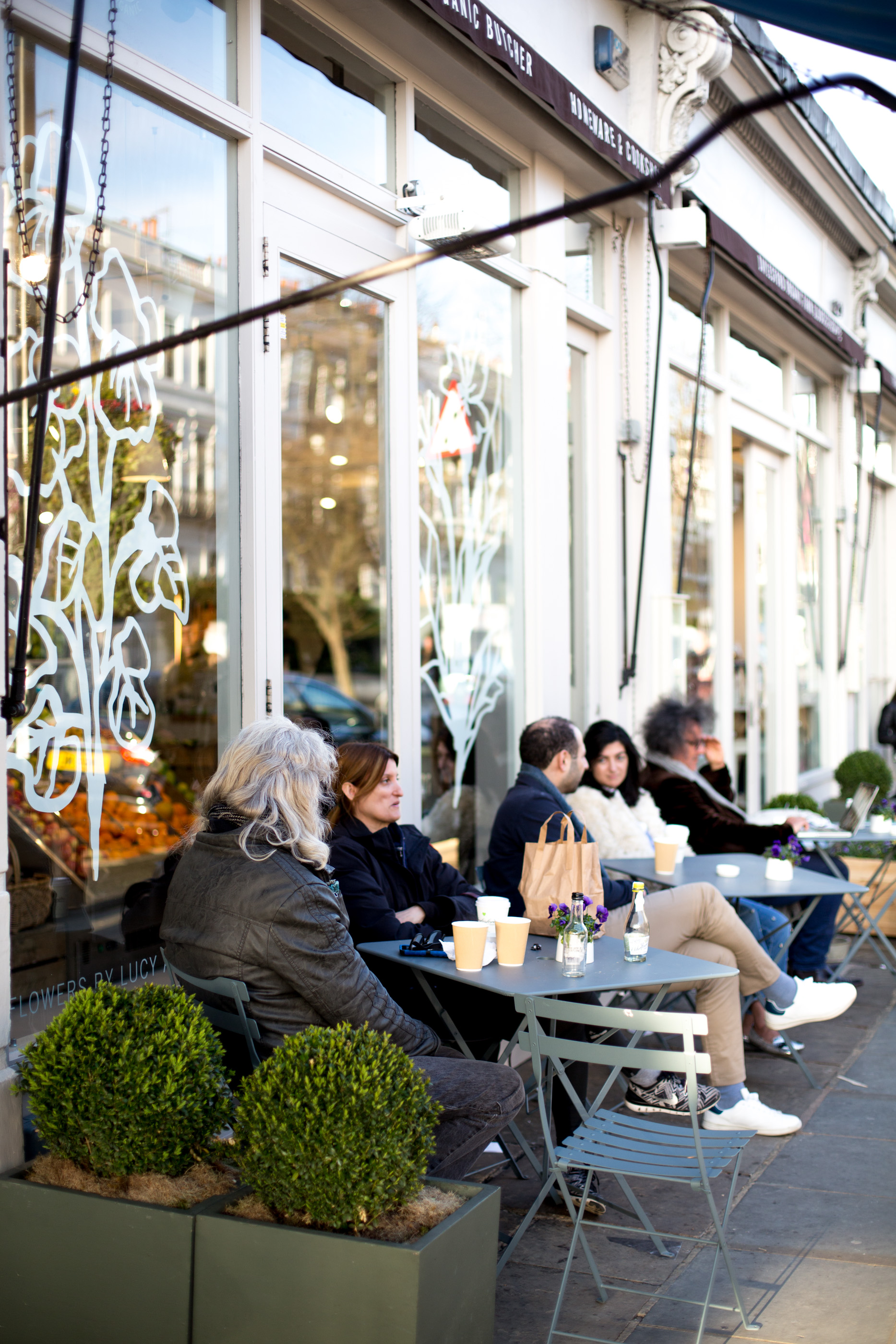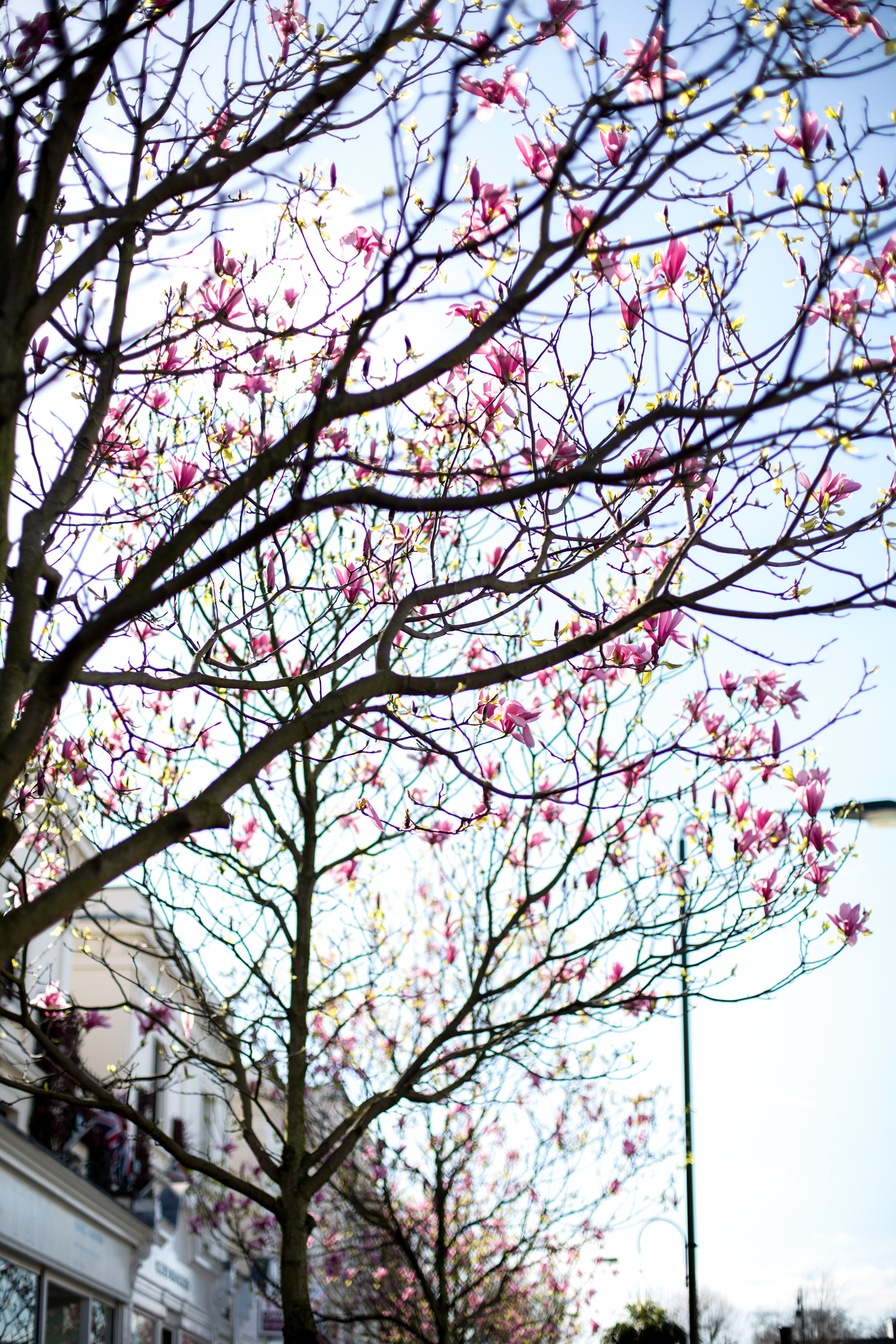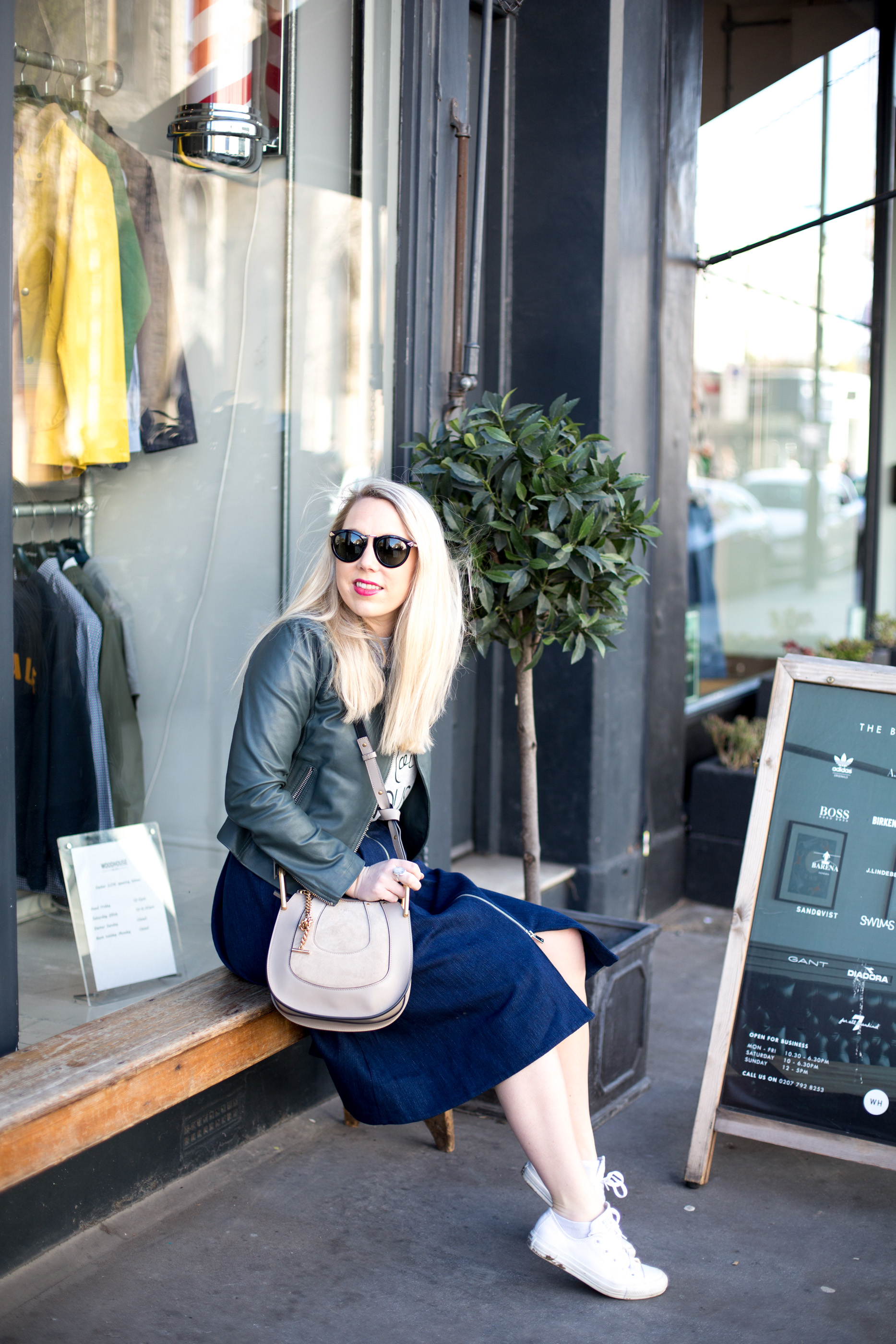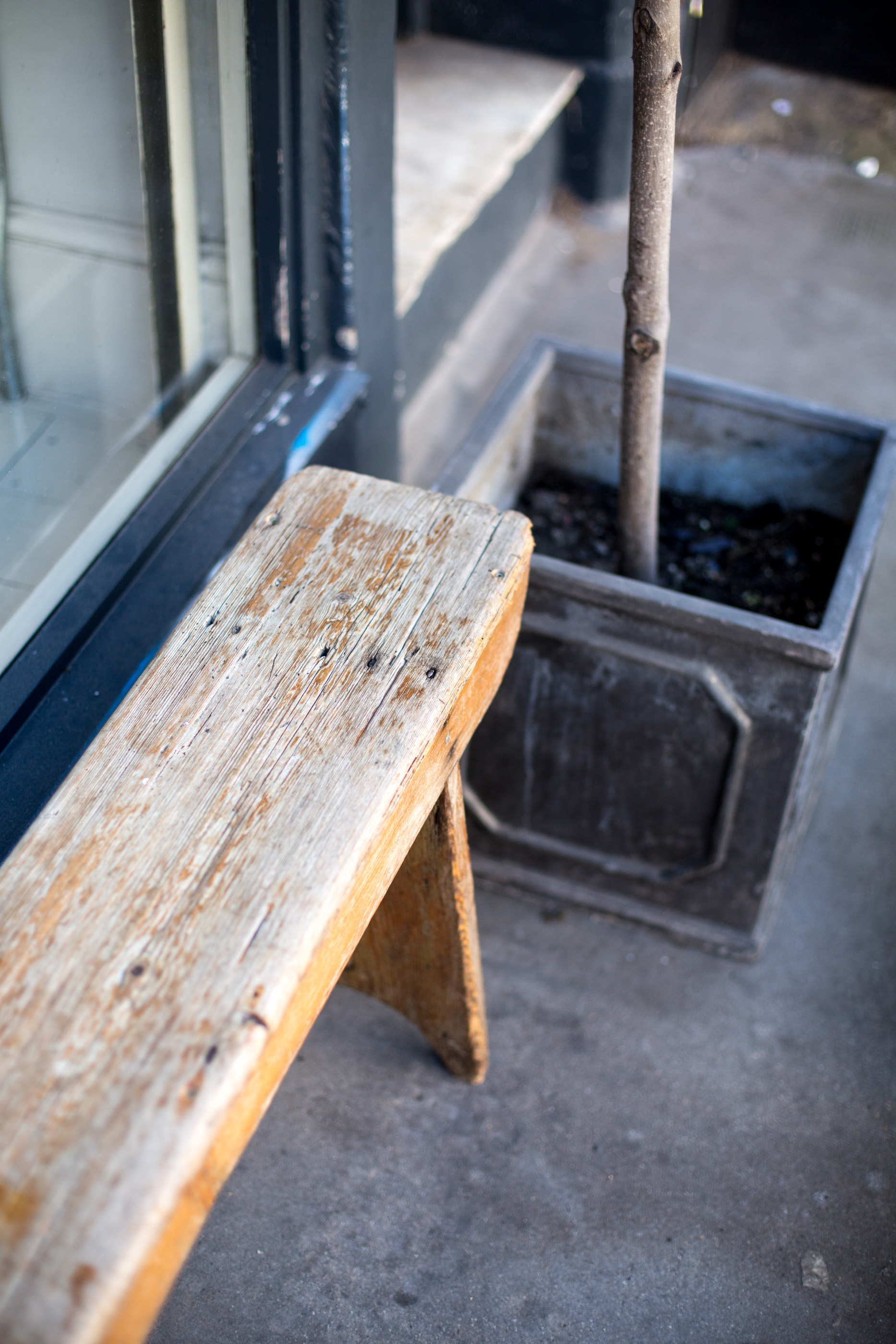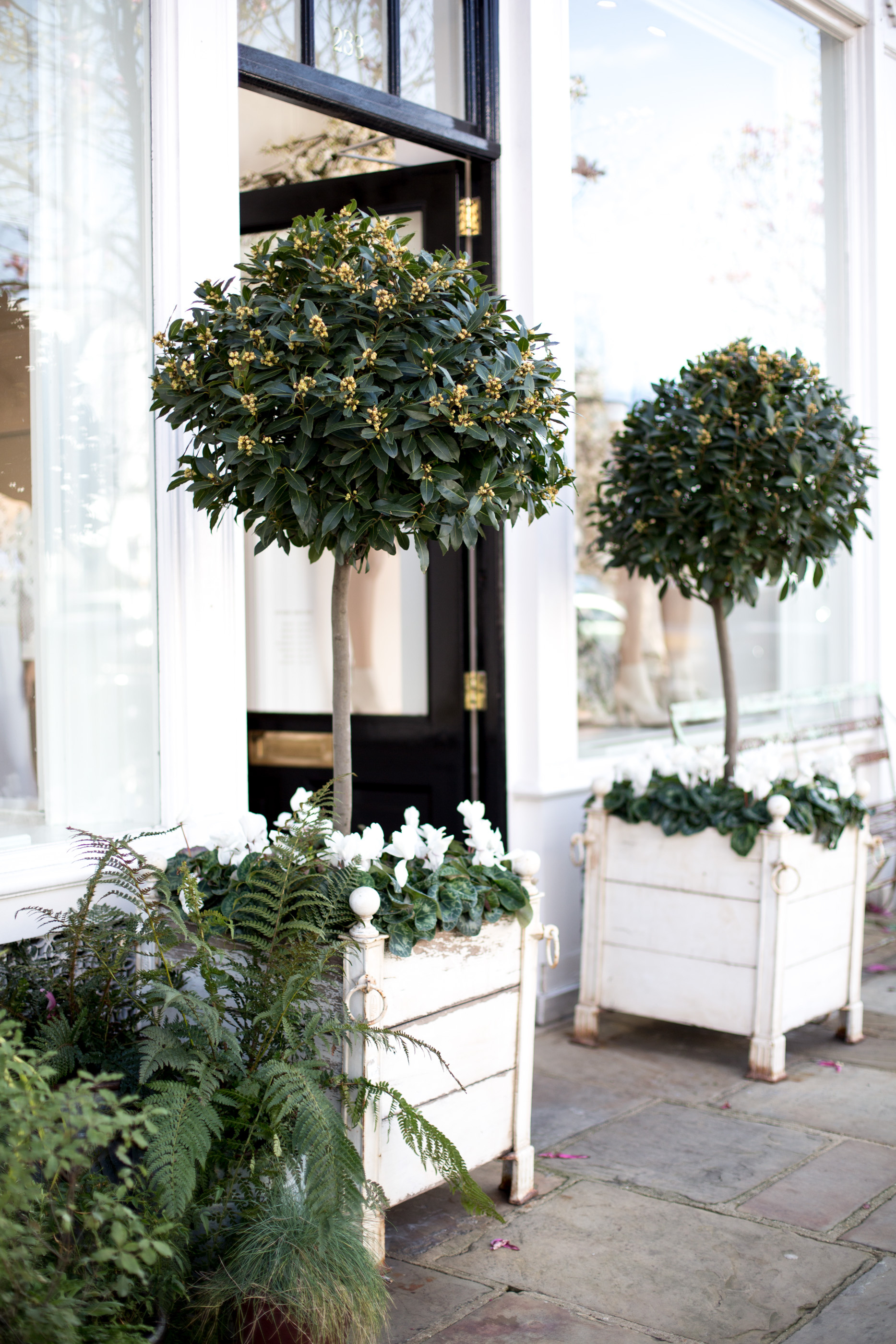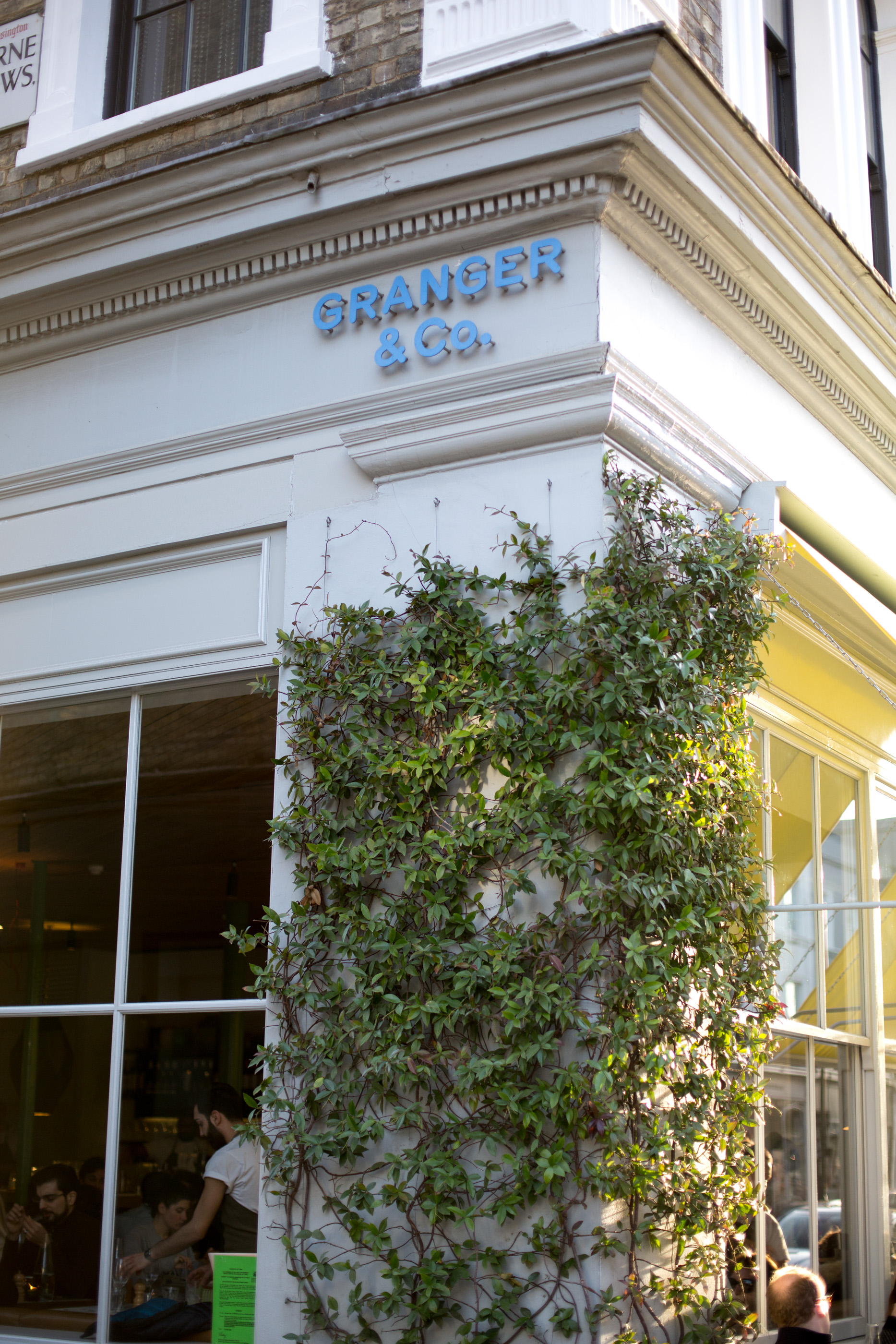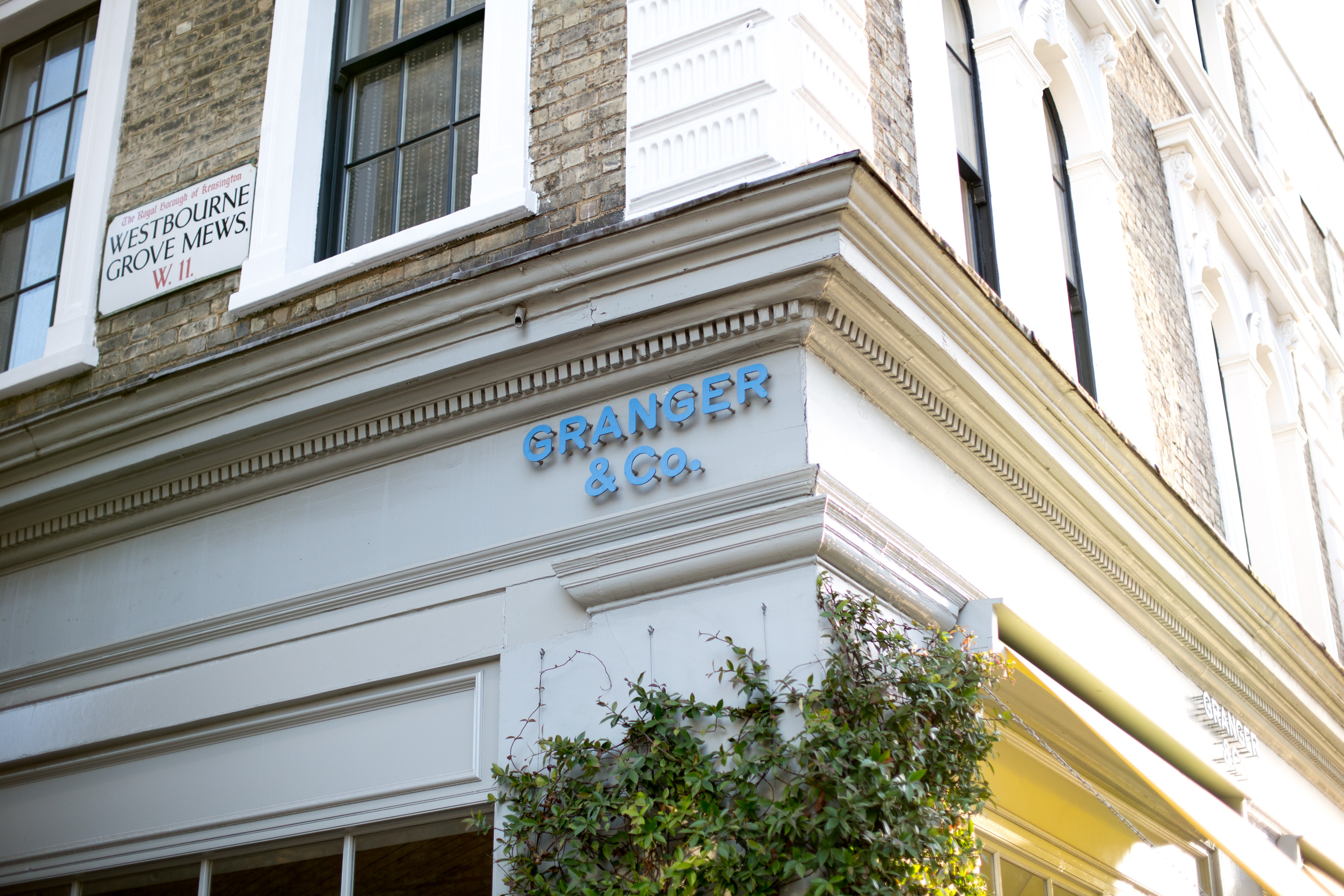 ---
Where to eat & the best brunch spots …
---
Granger & Co
My favourite brunch spot in Notting Hill, and i'm not the only one either. It's a rare occasion that you turn up at Grangers hoping for a table without a huge queue outside. Grangers is a seriously popular spot in Westbourne Grove, and it's no surprise given how incredible their menu is, oh and the fact its an all day affair. I always opt for the sweetcorn fritters with avocado and salmon, or if i'm popping in for dinner the Chicken schnitzel and slaw or the shrimp burger are both out of this world. But it's their infamous ricotta hotcakes that really bring the crowds. A must go, but be prepared to queue for 30 minutes outside.
Where: 175 Westbourne Grove, London W11 2SB
Electric House & Electric Diner
You don't need to be a member to enjoy brunch at the Electric, for non members the diner offers the perfect people watching window bar where you can sit and grab a classic avo and eggs breakfast with an iced coffee and a view over the market outside (or a burger if you're feeling naughty, they're worth it I promise). For members head upstairs to the club, get a cosy sofa, a world class Bloody Mary and opt for a selection of all the starters, the buratta, padron peppers and ham are well worth it.
Where: 191 Portobello Rd, London W11 2ED
Ottolenghi
Another destination that draws the crowds, Ottolenghi's Notting Hill cafe is packed with the usual array of mouth watering cakes and home made delicacies. Definitely worth trying to grab a table if you fancy a slightly healthier and lighter lunch … although be prepared to give into the cakes. They're too delicious not to.
Where: 63 Ledbury Rd, Notting Hill, London W11 2AD
The Ledbury
If you're celebrating or just fancy a serious treat then The Ledbury is certainly worth a visit. Book in advance, dress up and enjoy the serious Michelin star menu on offer … if you really feel like indulging then the tasting menu is what you're looking for.
Where: 127 Ledbury Rd, London W11 2AQ
---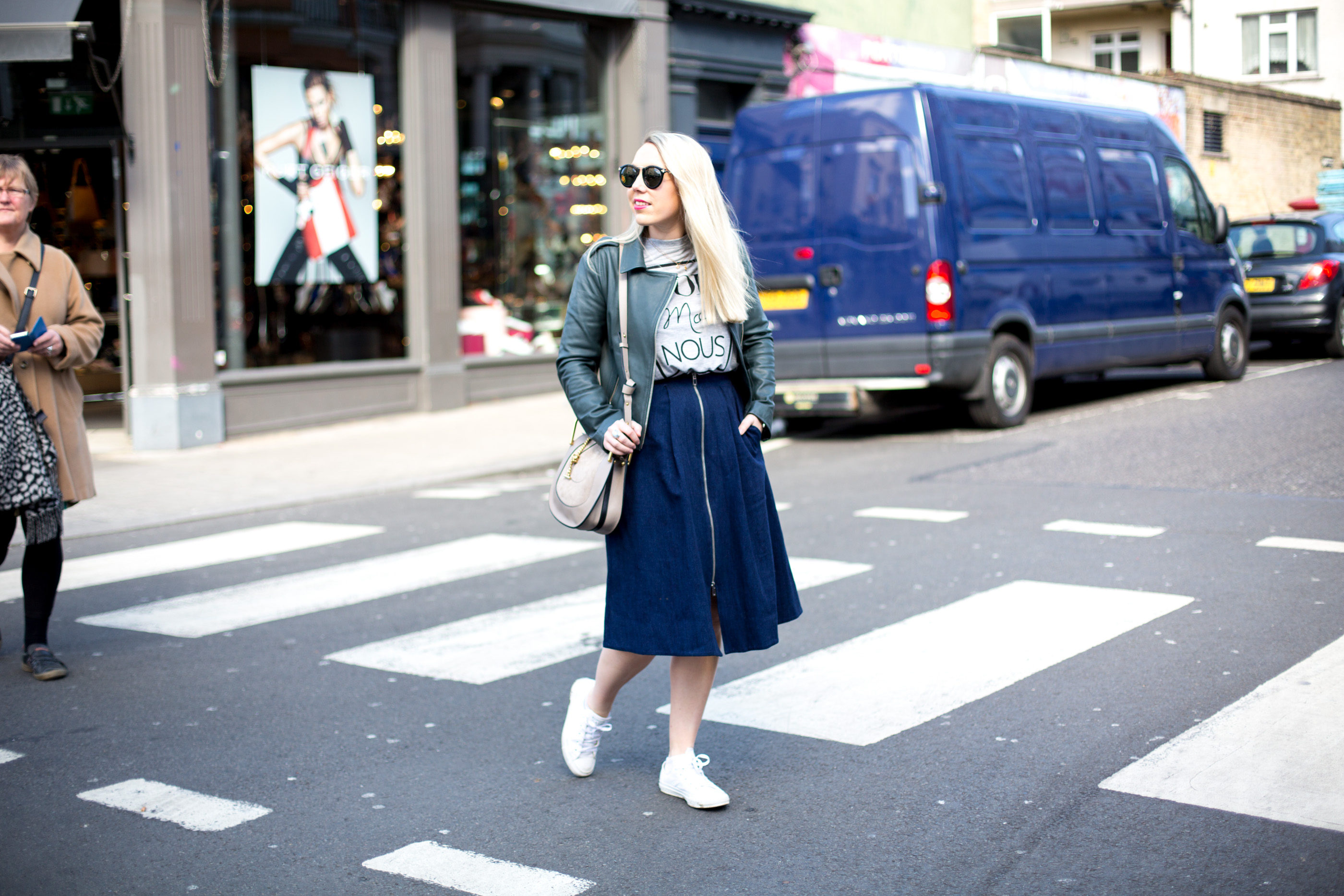 ---
And there you have it a round up of my favourite and most recommended places to eat, drink and things to do and see in Nottinghill. You can easily spend a day strolling the market lined streets, hopping from coffee shop to coffee shop and finishing the day with a glass of wine as the sun sets over the beautiful little West London village.