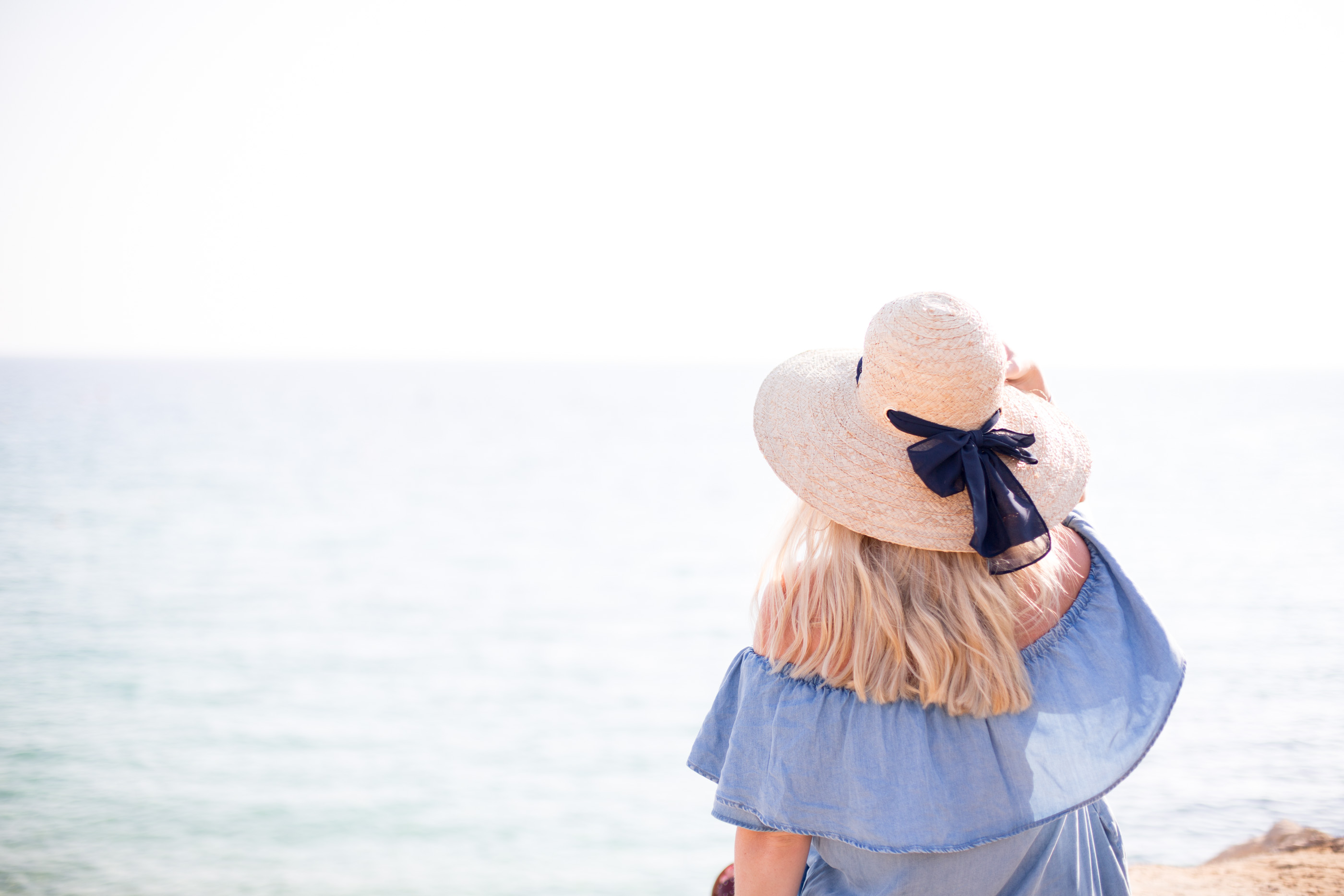 ---
We need to talk about frills …
---
We've addressed the issue of pompoms already (and agreed that there are some very chic styling cues we can steal from the catwalk for our own day to day wardrobe – who'd have thought it), so I thought it about time we discussed the second of a series of nostalgic, childlike, sartorial trends that have infiltrated the high street and catwalk this season. Frills.
Now on paper, much like the pompom originally, the thought of adorning my clothes with frills sounds heinous. I mean at the ripe age of 3 when you start to have a say in your toddler wardrobe and an opinion on what you'd like to wear or not (sorry mum), frills quickly become a straight up no, so the thought of me as a 28 year old female opting back in for frills came to a shock to me as much as it will to the mums out there.
But there's something about that romantic, easy feminine, chic take on the frill this season that makes it hard to deny. Take this Zara frill bardot dress for example, subtle, elegant, easy to wear, and yet it technically is a frill.
---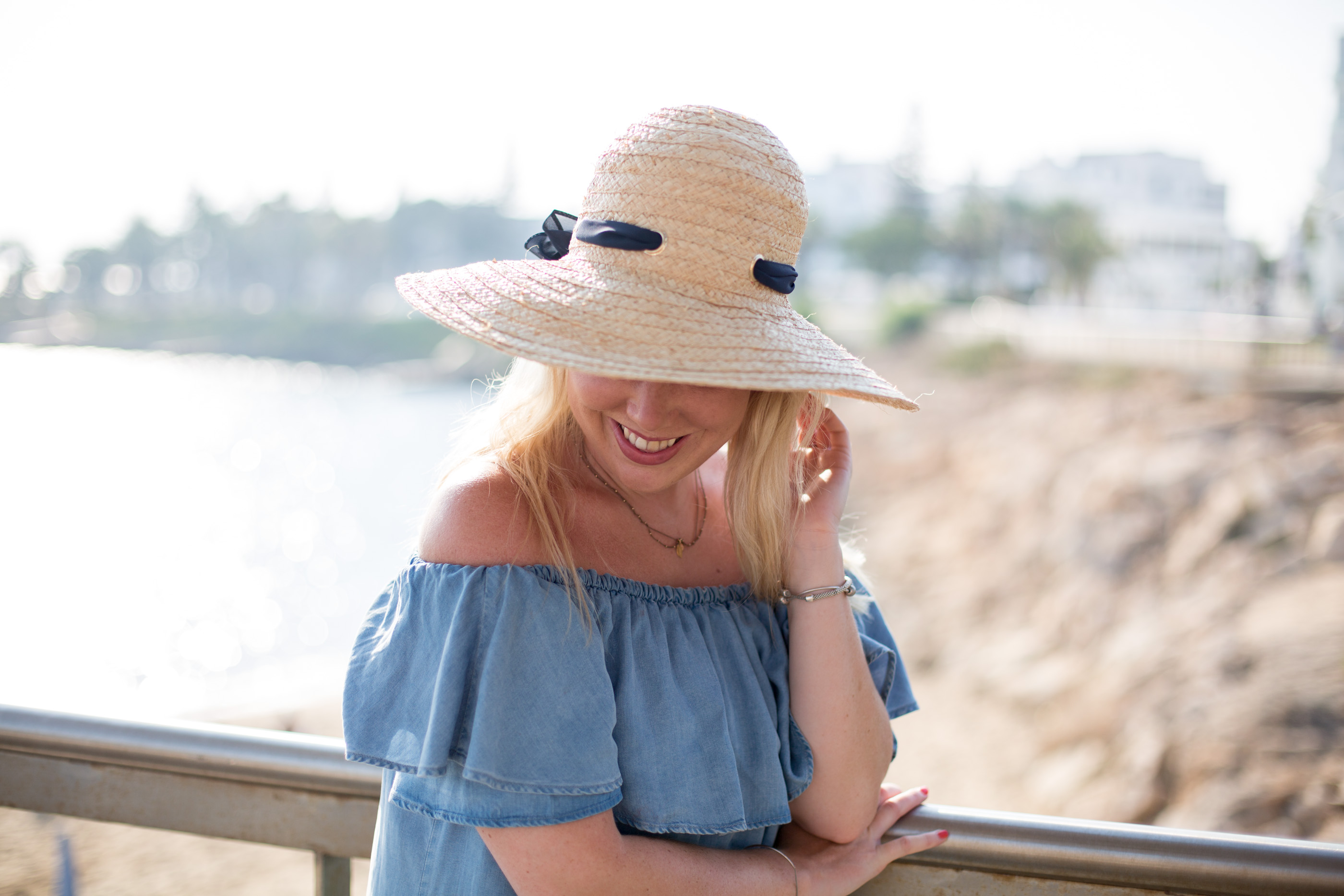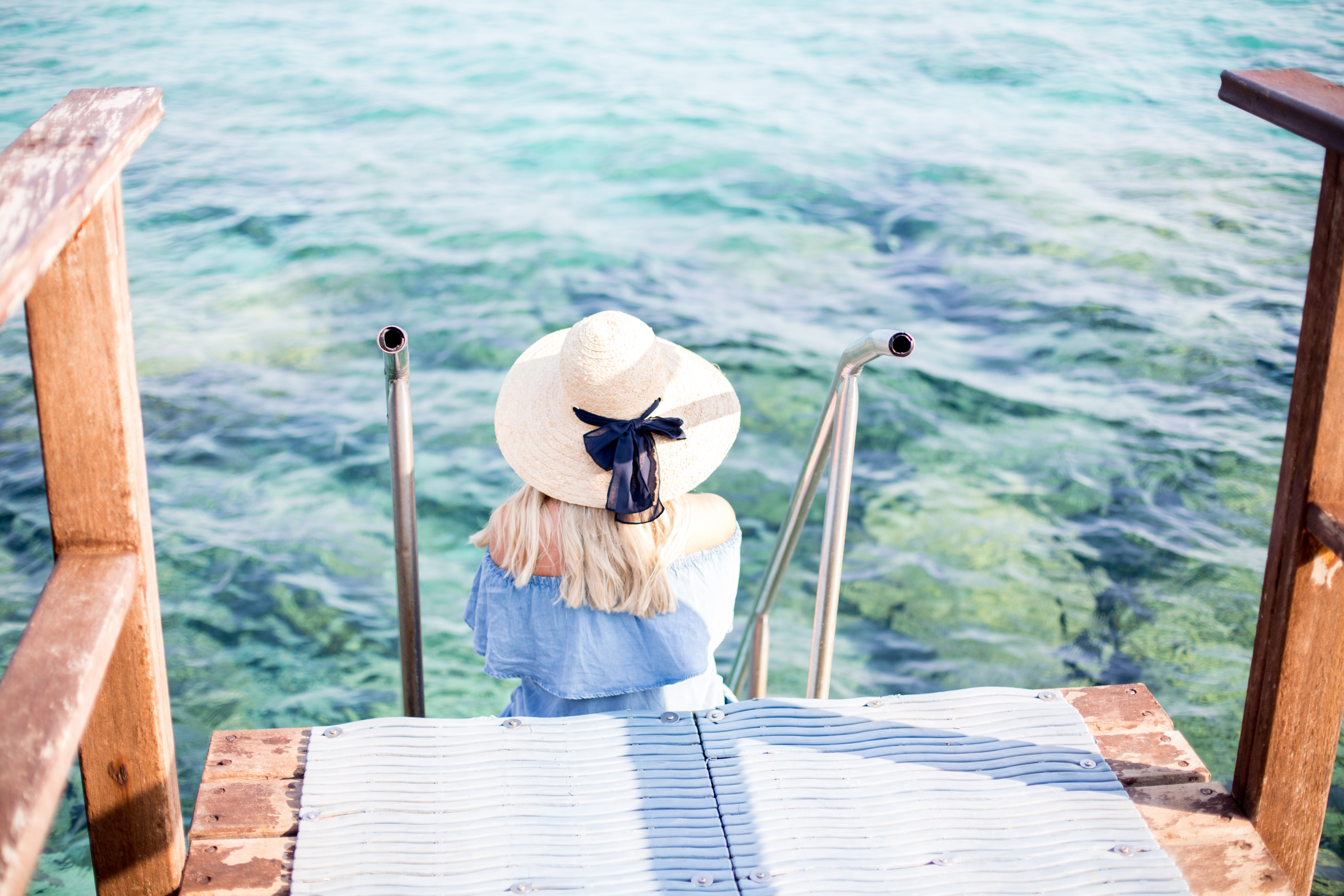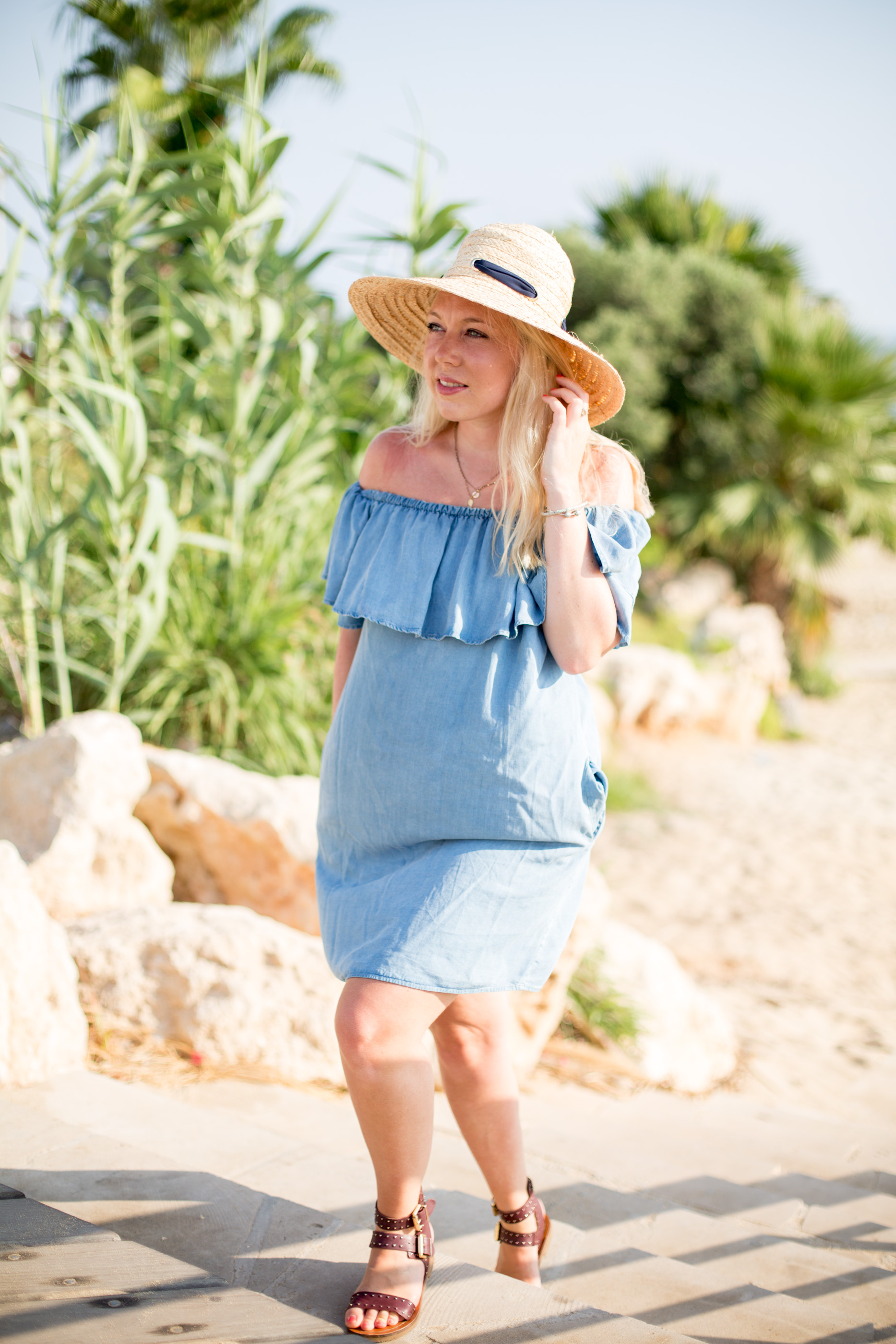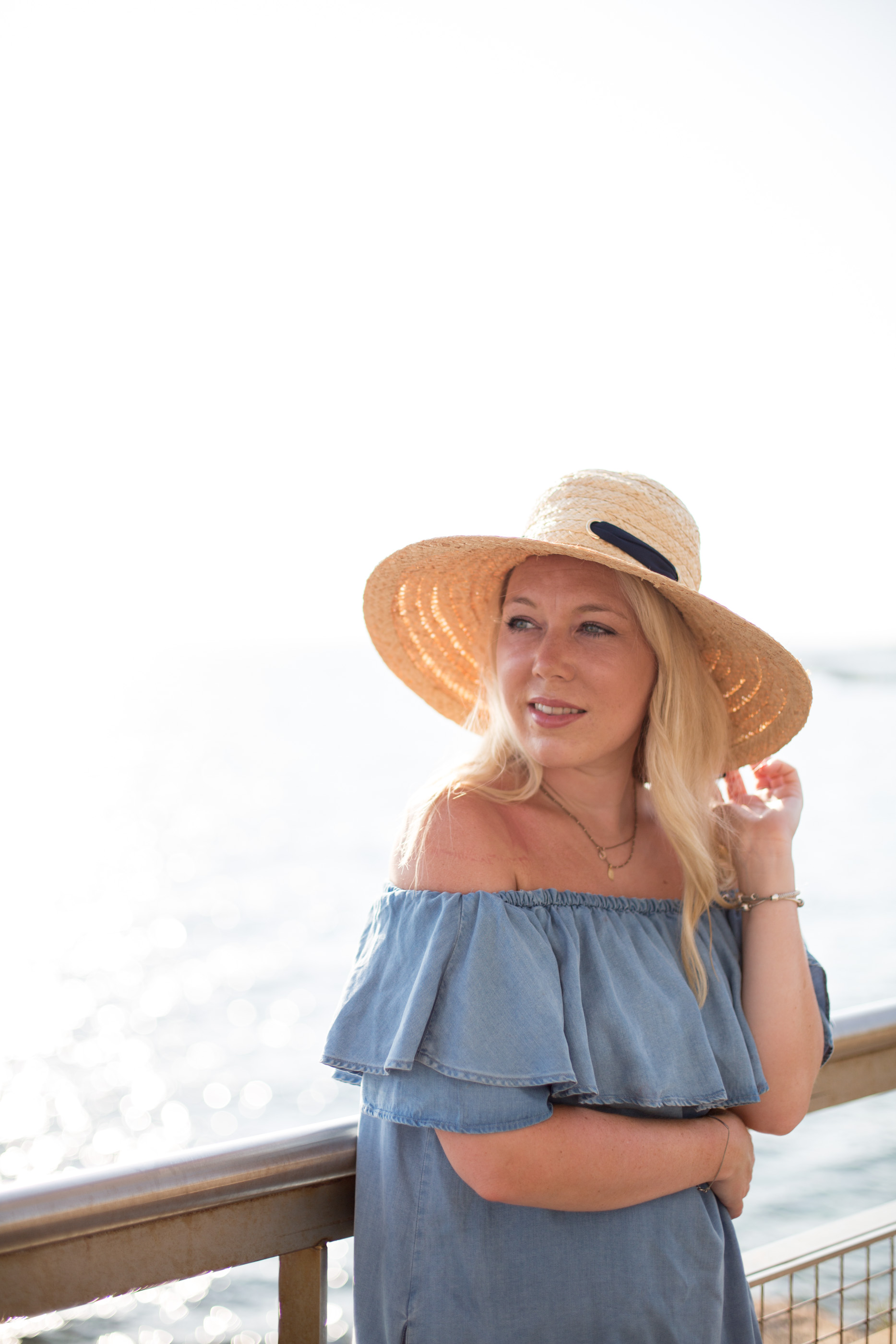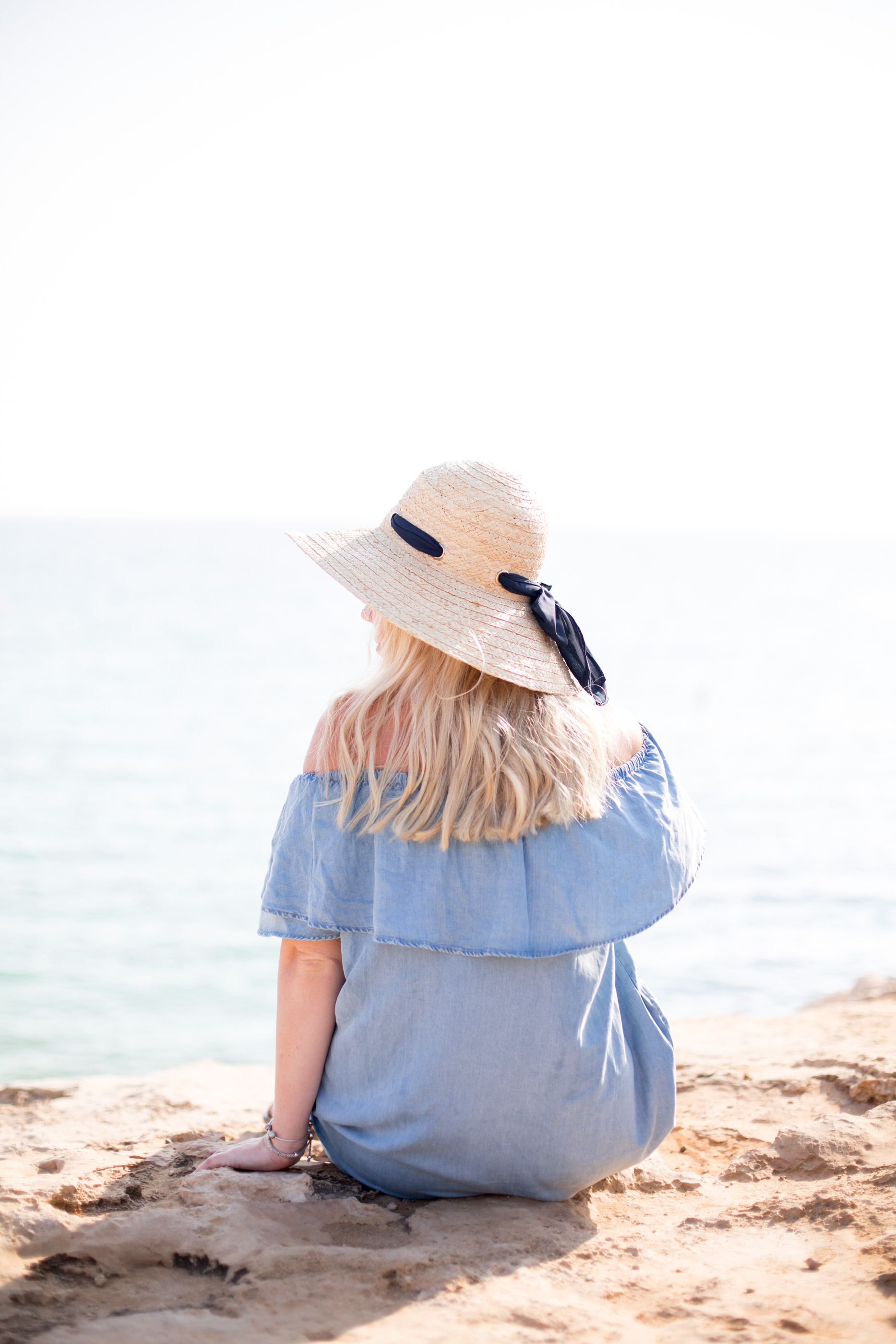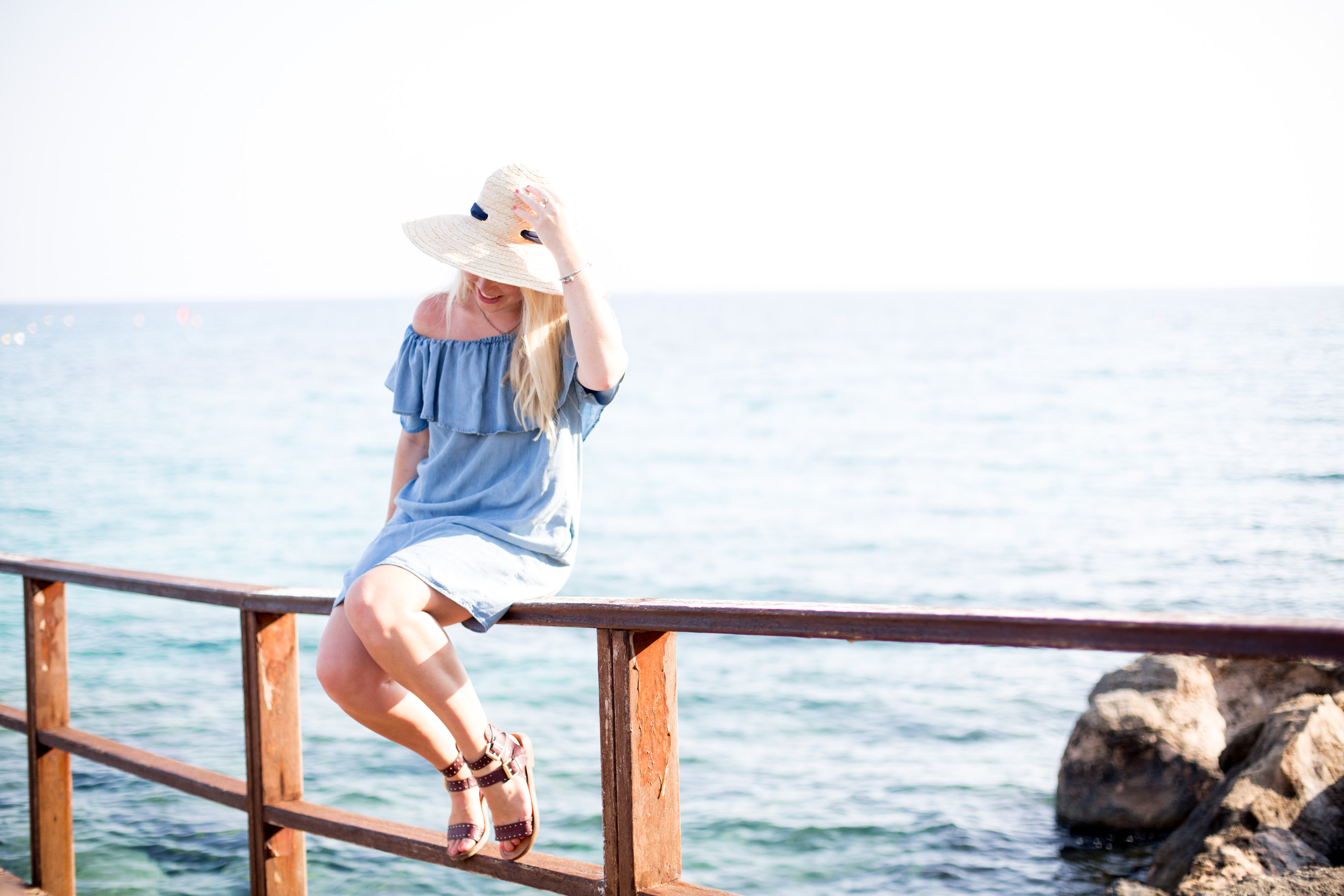 ---
THREE TIPS FOR STYLING A FRILL THIS SEASON
Styling frills doesn't have to be edwardian bold, or childhood girly, this seasons take on the trend offers a sophisticated, elegant take on the style, best served up with understated garments & capsule classics.
Work: Add A Subtle Frill To Your Classic Blouse
As with many catwalk trends, they can seem a little over the top for everyday where, especially for the likes of work. But the beauty of the frill is that there are so many very subtle ways to style it this season, my favourite is a subtle frill added to your favourite, classic, modest blouse.

Evening: Opt For A Statement Frill For Occasion Wear
The statement frill is one of those timeless pieces that no matter what decade, it will still look elegant, chic & just so utterly feminine. This season there are so many beautiful evening dresses with a frill sleeve, asymmetrical frill detailing, or even a frill cut, that there's a frill statement piece out there for everyone. Because the frill does all the talking, neutral tones and a classic fit work best, go for a simple style, so the frill can steal the show.

Weekends: Choose A Flirty Sleeve On Your Favourite Day Dress
Perhaps my favourite time to rock a frill is the weekend, because the fun, playful and relaxed take on the trend really suits my own styling. I'd fit this Zara dress i'm wearing into the weekend camp, a chilled summer shift dress made all that bit cooler by the addition of a bardot frill sleeve. There are some fab summer day dresses, jumpsuits and even trousers that make the perfect weekend wear, for me the trick with the 'weekend frill' is just to play around with it, have fun, test looks out, and don't over think it.

---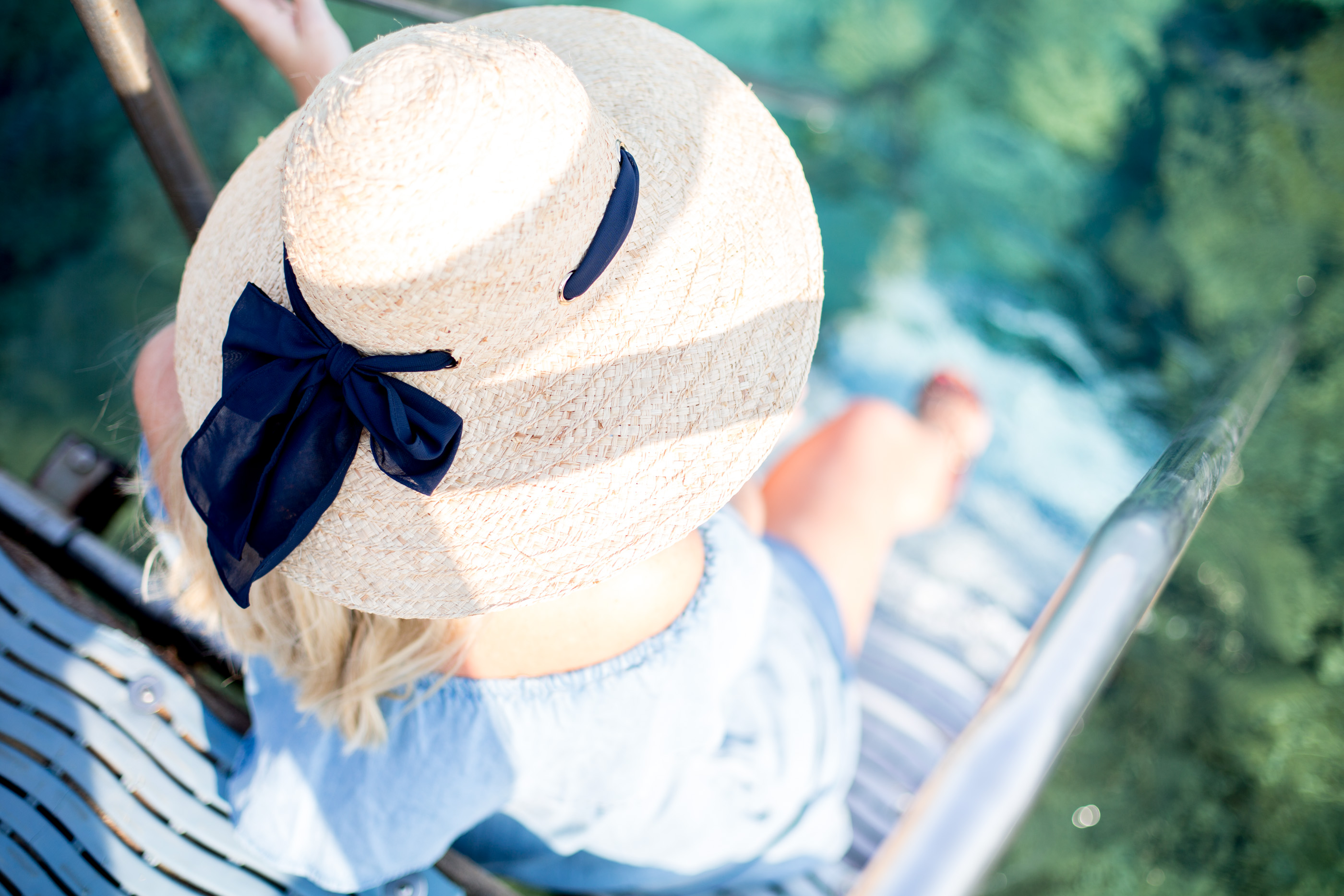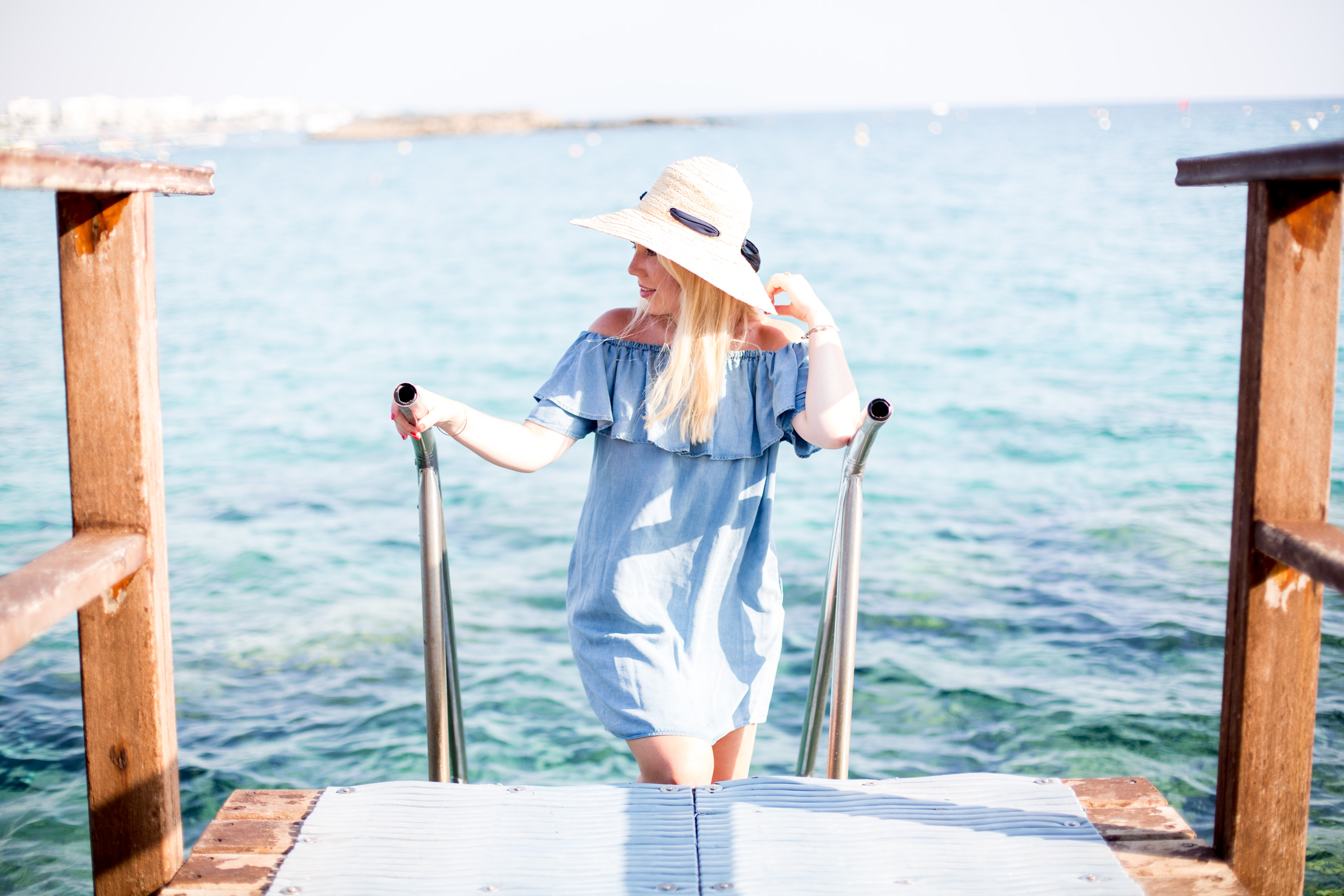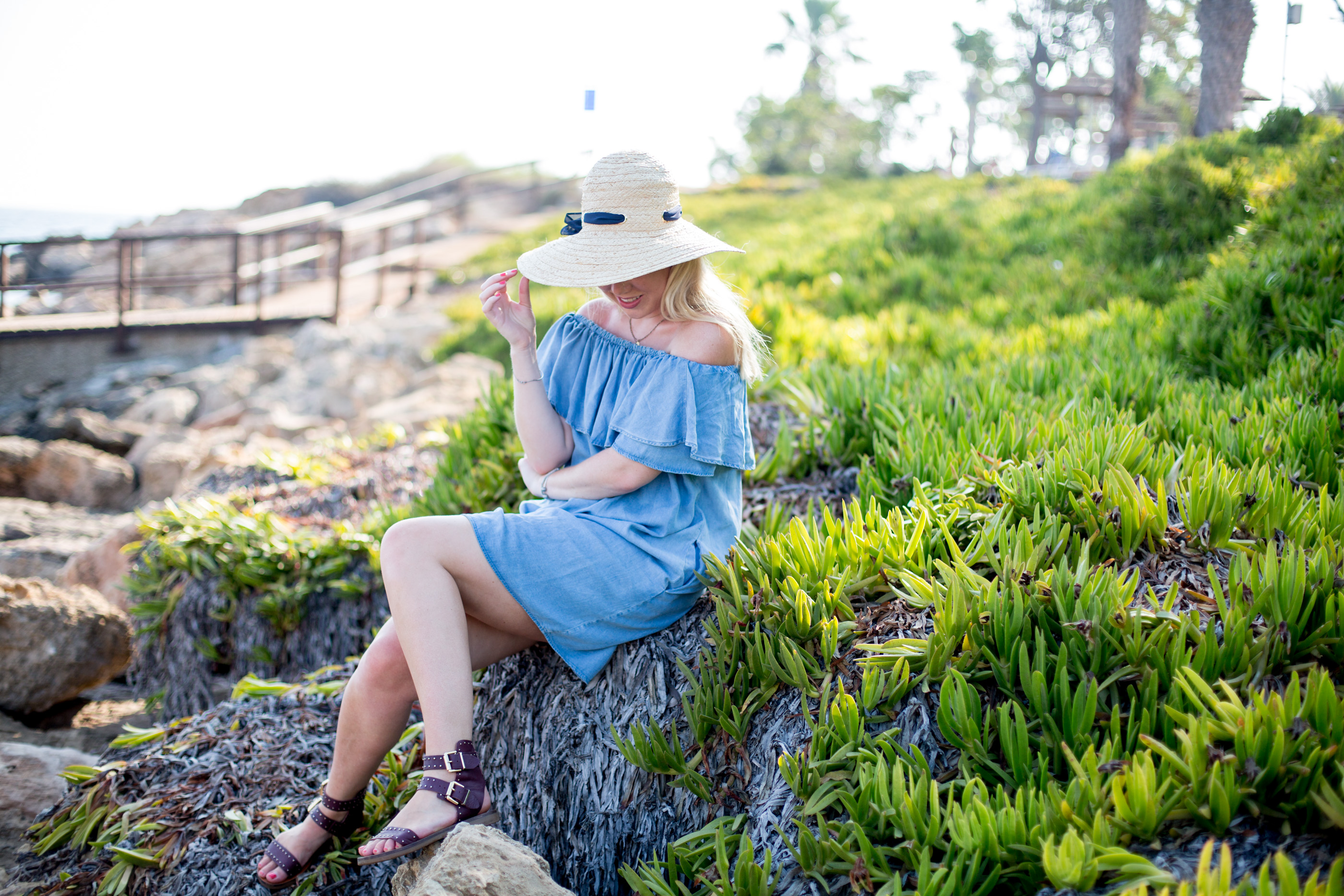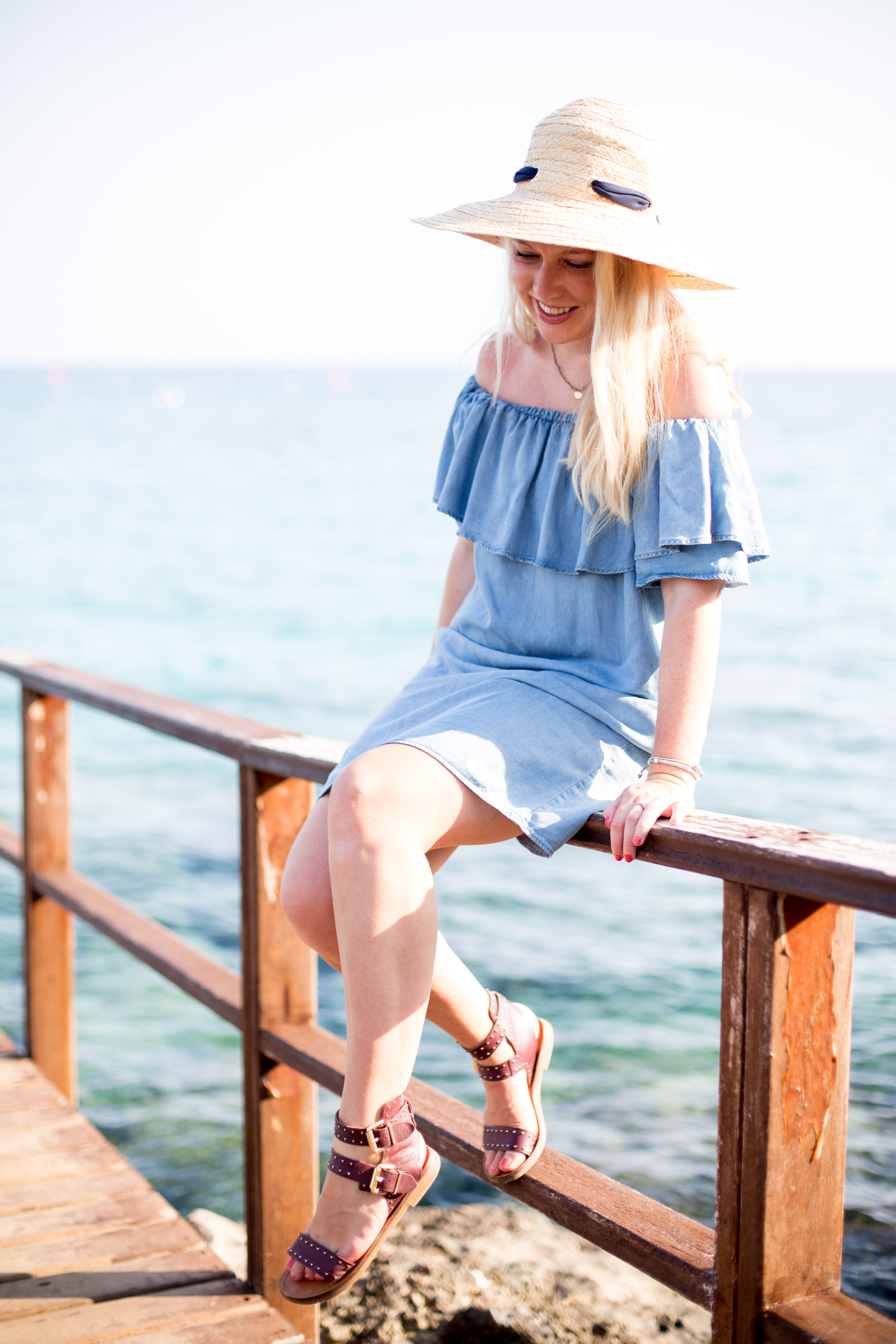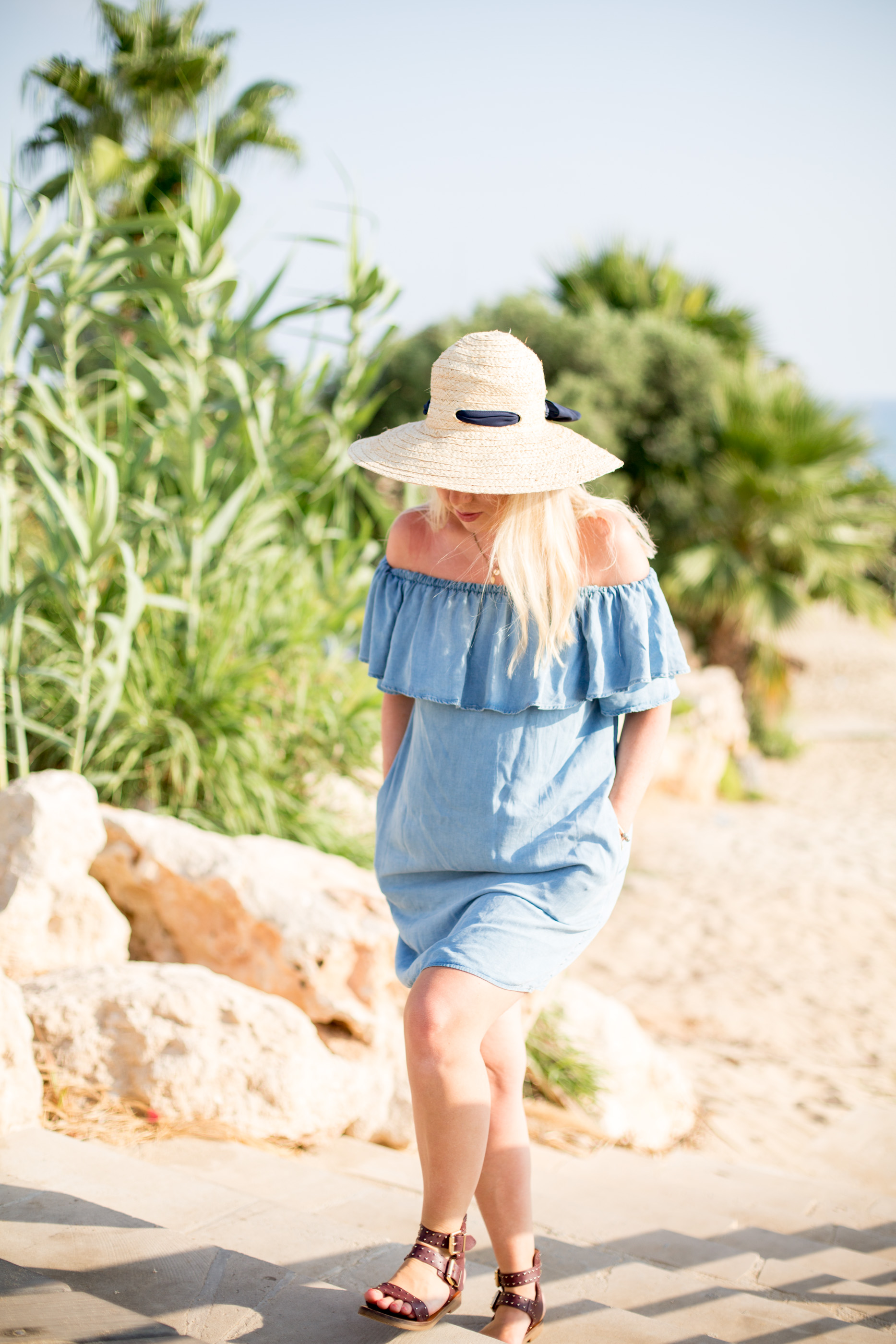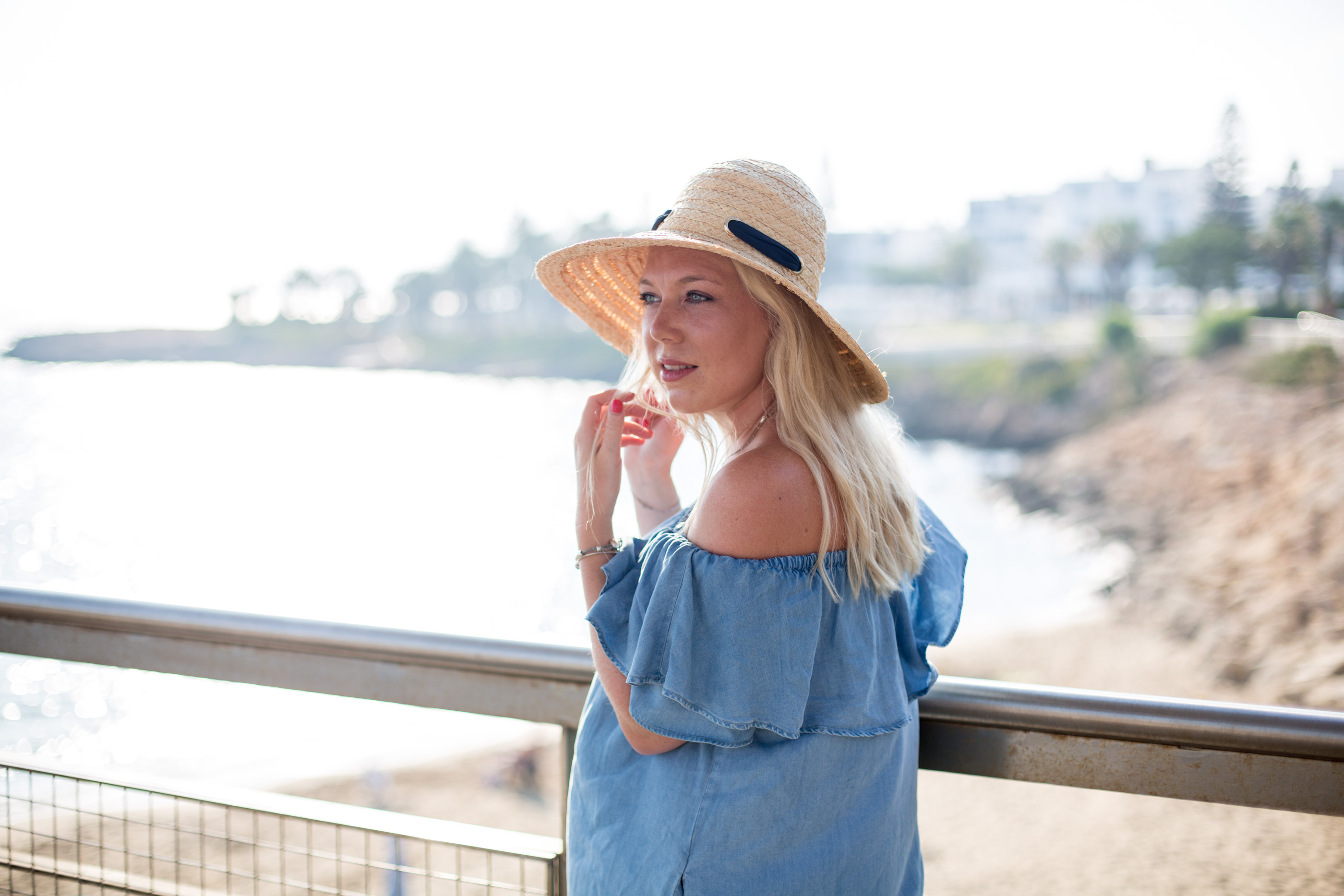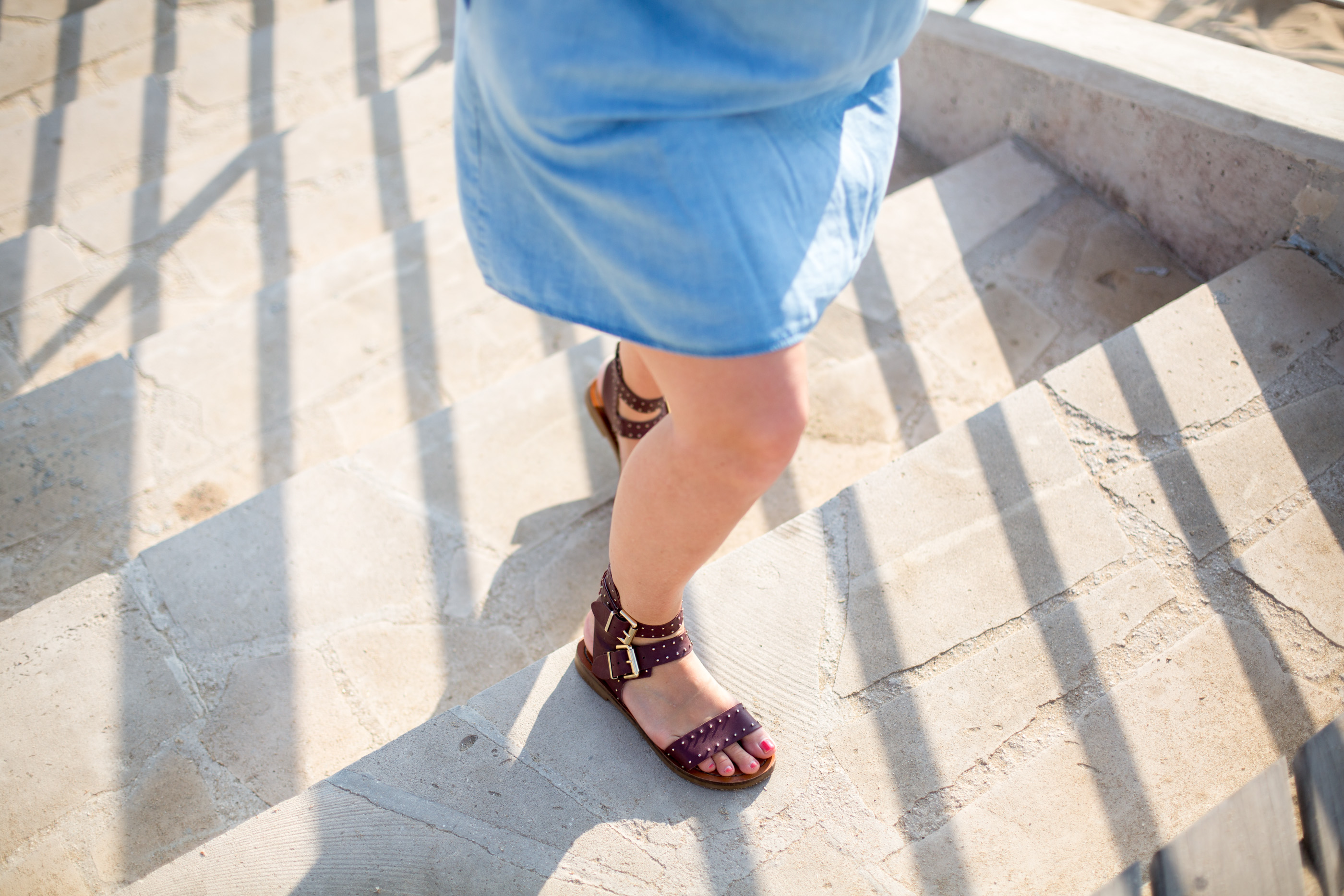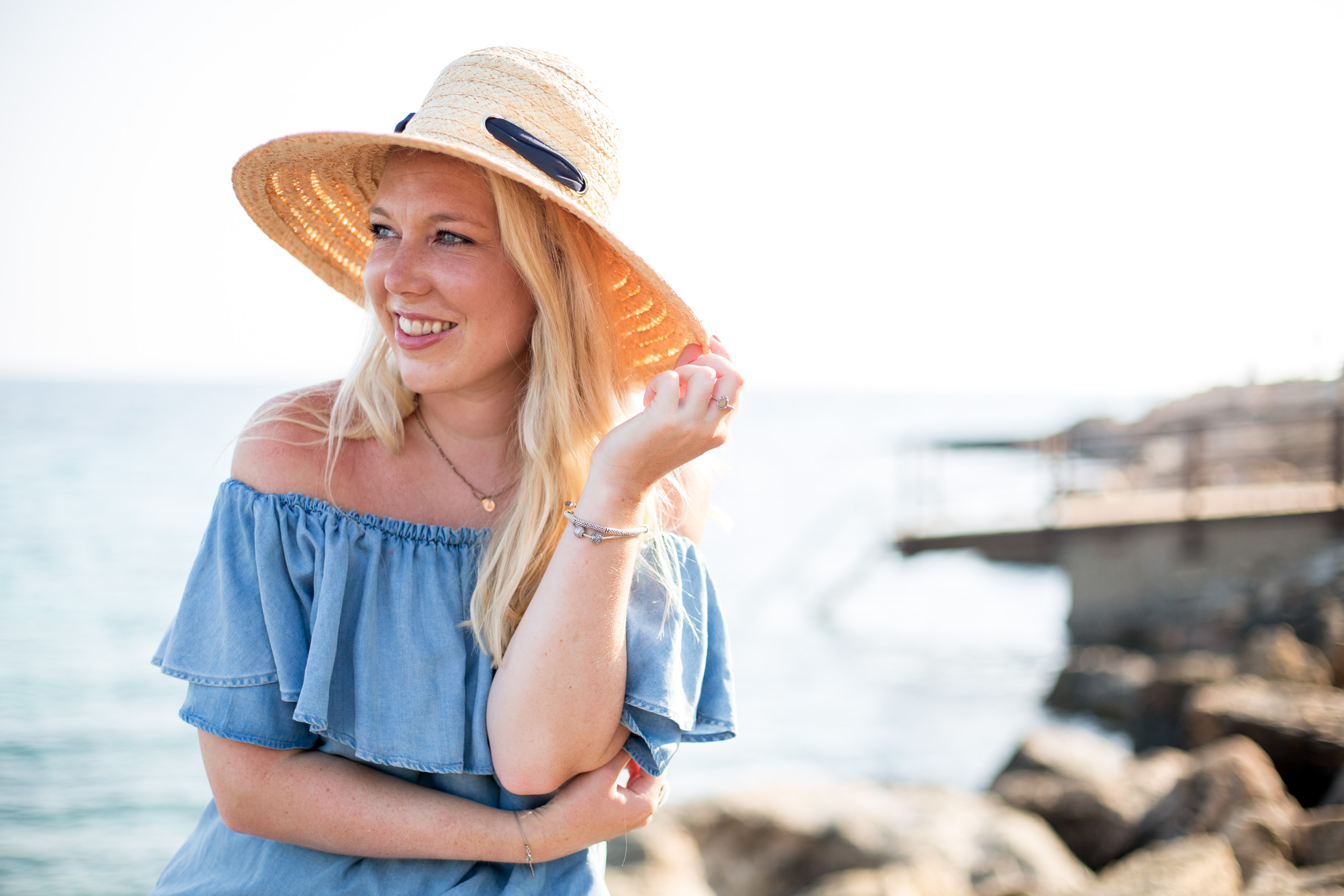 ---
SHOP MY LOOK
. ZARA FRILL DRESS (SIMILAR) . ACCESSORIZE STRAW HAT . TOPSHOP STUD SANDALS .

---
I think much like the pompom, the frill can feel daunting or 'not for me' at first, but the high street have so many variations on the trend this season that I beg to argue that there's something for everyone out there. For me, it's all about that dressed down weekend look, and a little experimentation with frills on cropped trousers too (I just love how cool that looks). But the biggest style tip of all, is to have fun with it, find a look your comfortable in, that makes you feel flirty or sophisticated, whatever you're looking for, and embrace it with pride.
---
Have you discovered the frill yet this season? How are you styling it; as a subtle twist on your capsule wardrobe? As a flirty statement to your evening wear, or as a laid back addition to your everyday weekend wear?