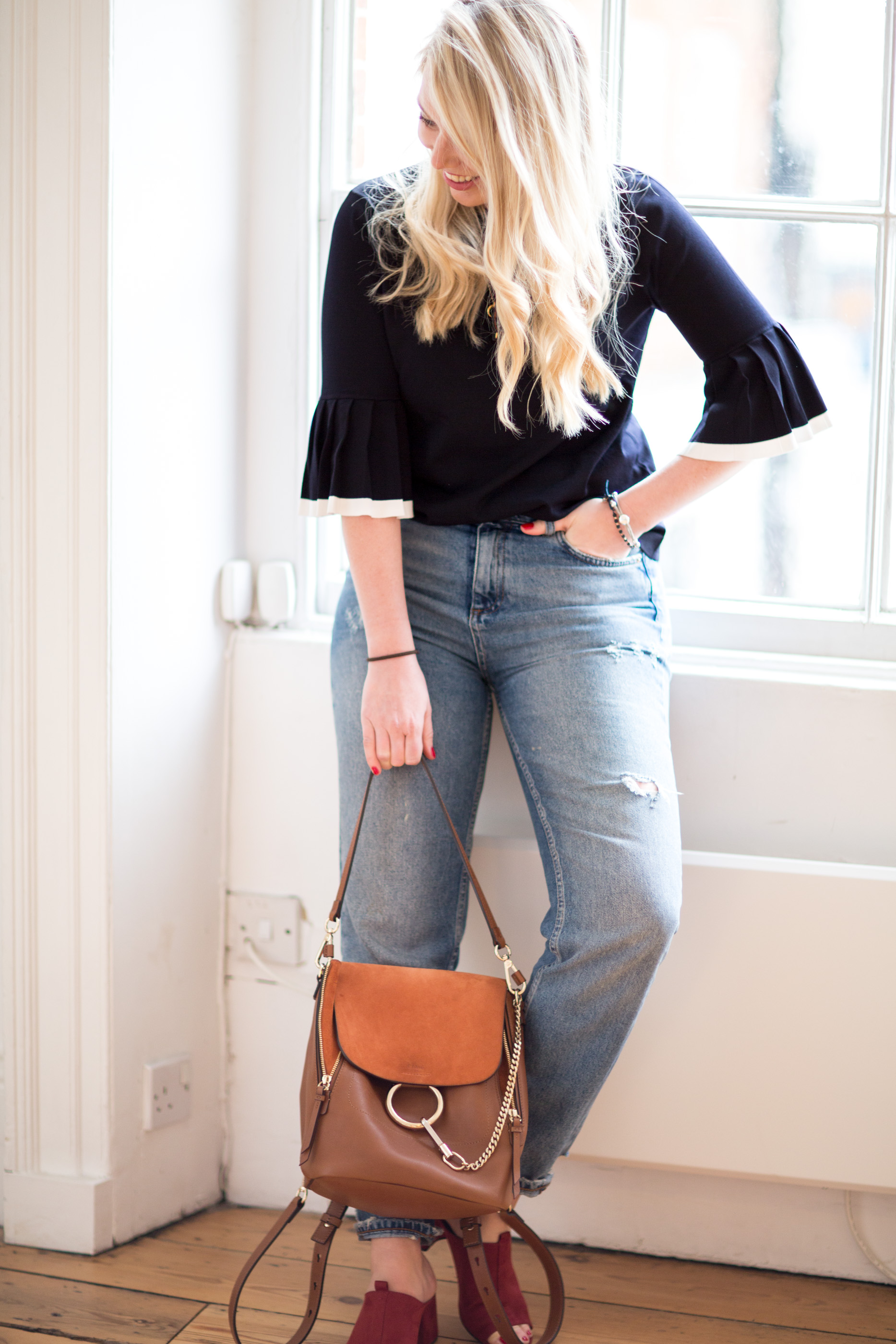 ---
HOW TO PERFECT YOUR EVERYDAY WORK WEAR
A style contradiction perfect for the office.
---
One of the looks I find myself admiring most and filling my pinterest style boards is the classic pairing of straight cut denim with billowing tailored shirts or crisp classic tees. The combination is the perfect contradiction of off duty style, paired up with typically tailored yet in this instance worn oversized garments, to create an effortless, undoubtedly chic on duty look.
This style juxtaposition is innately Parisian in my opinion … effortless chic perfection.
The oversized tailoring feels very Coco Chanel (in her early years), and the dressed down vibe of the loose fit denim makes the whole look feel easy & understated, yet when finished off with statement accessories like a classic mule, a neckerchief or a timeless sac it's quite literally pure perfection.
It's most definitely a look I don't pull off like the models do, it's something to do with the legs & hips I feel (le sigh), but it's a look I rely on most days for the office. Outside of formal meetings and business pitches, I like my work style to feel relaxed yet professional, chic yet comfortable and of course thoughtless for the mornings. A simple denim jean, with an oversized shirt or chic tee is an everyday work wear staple.
---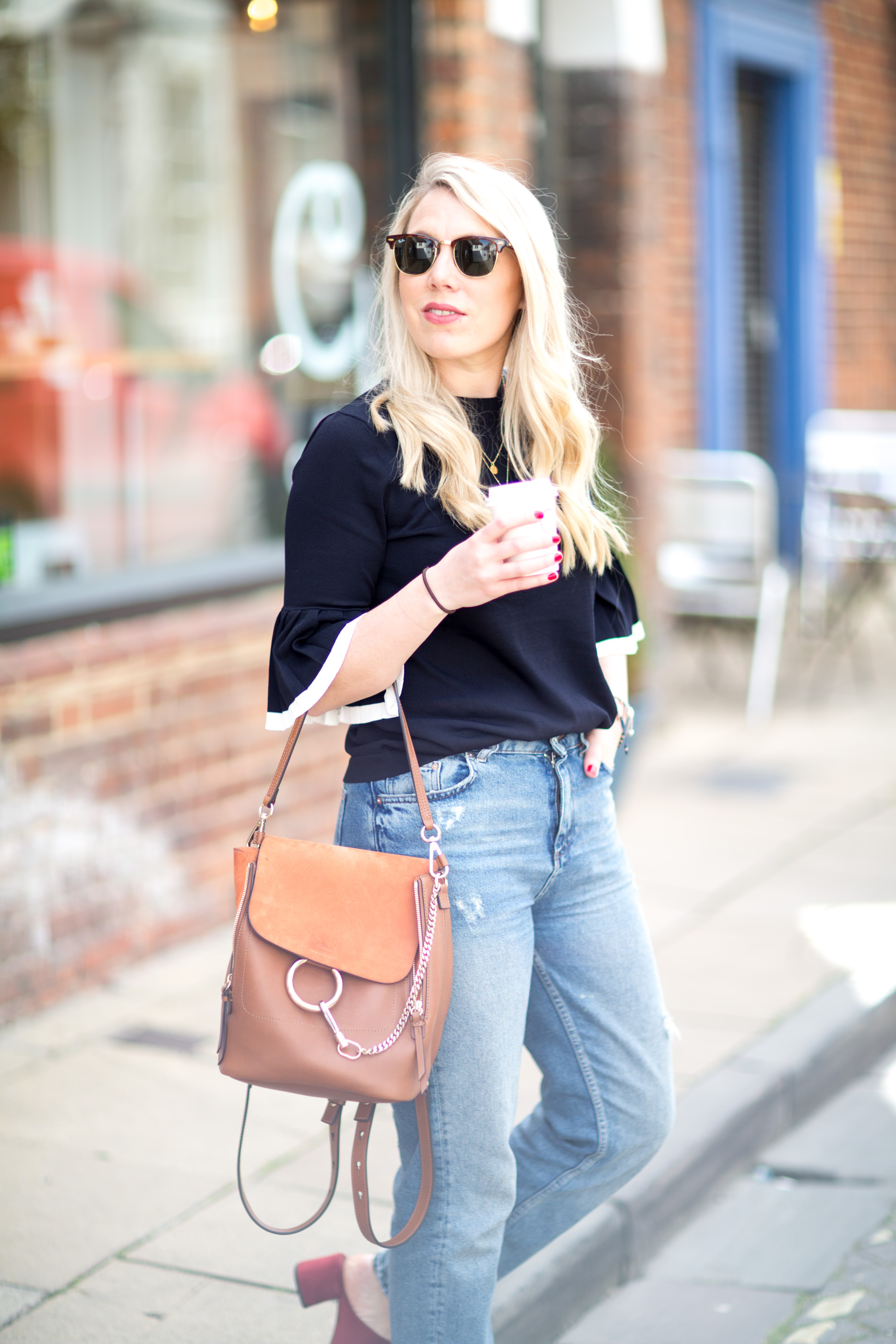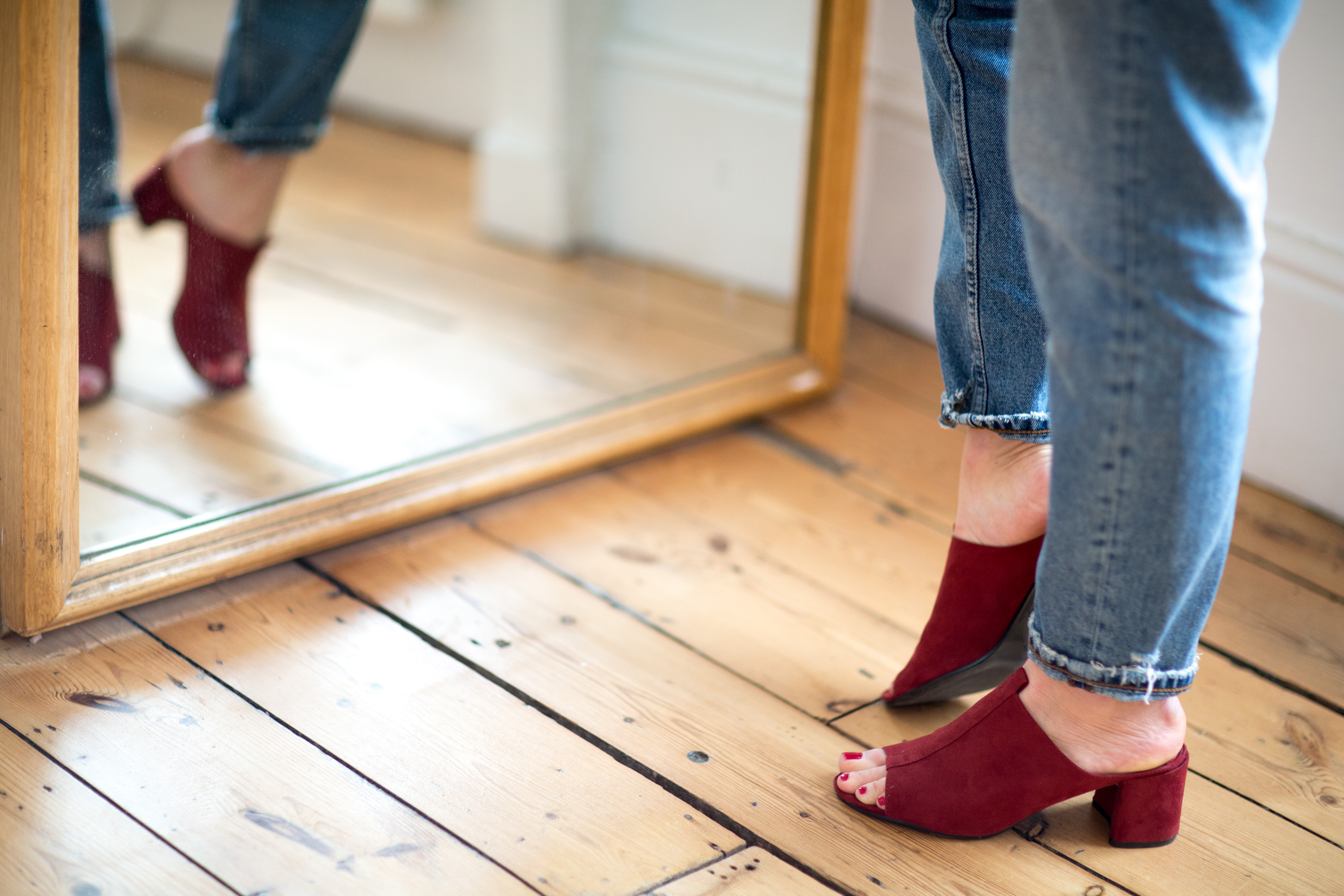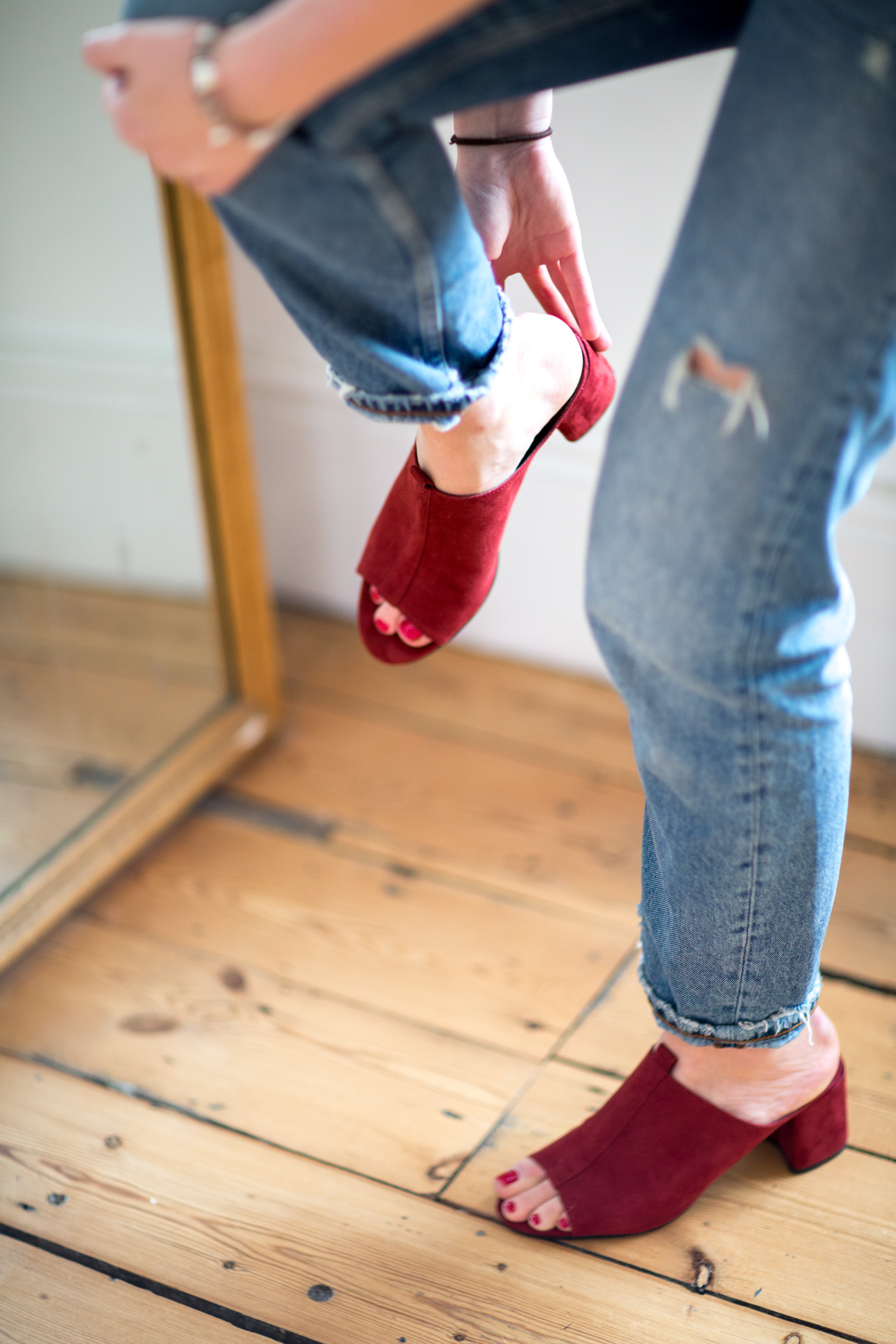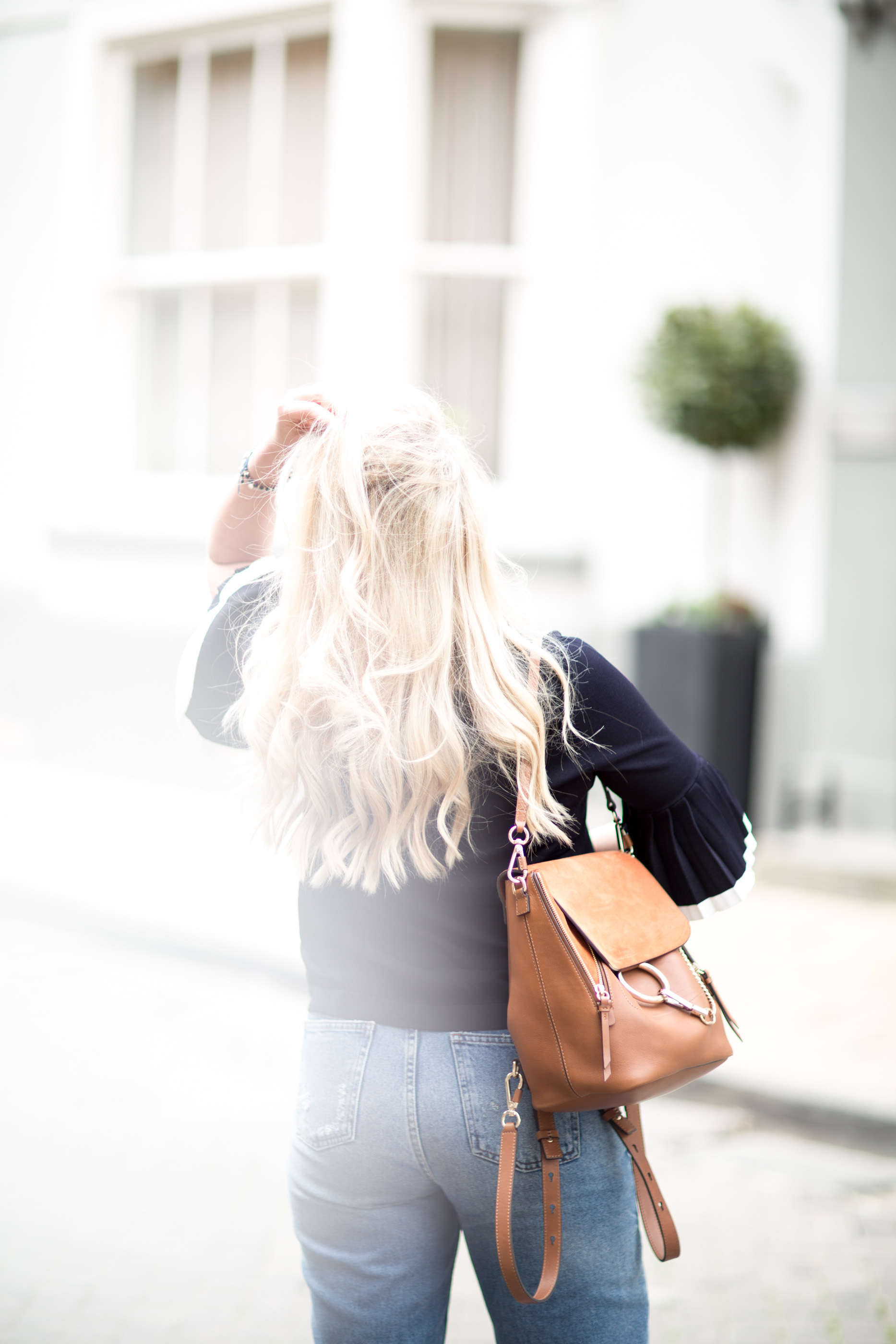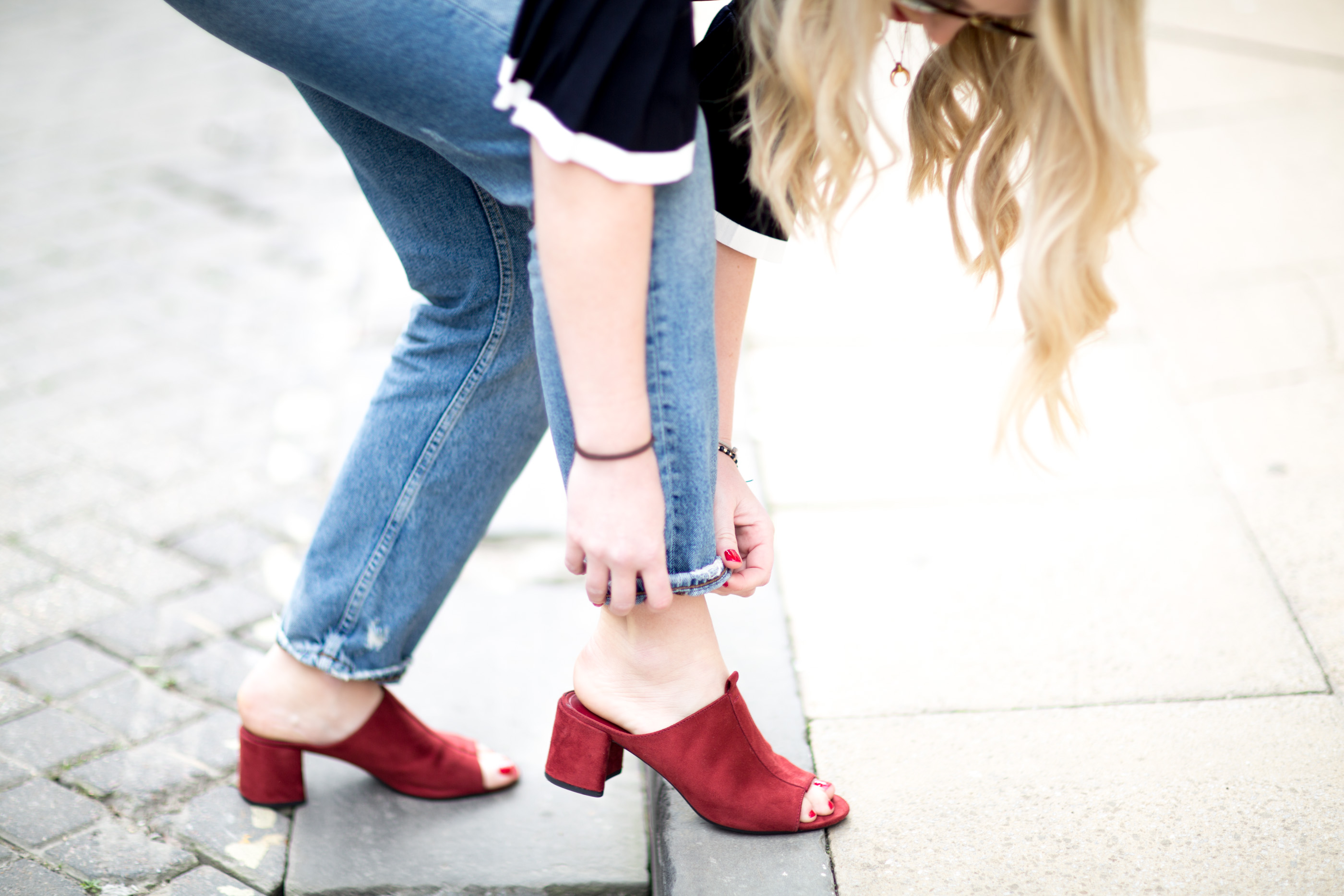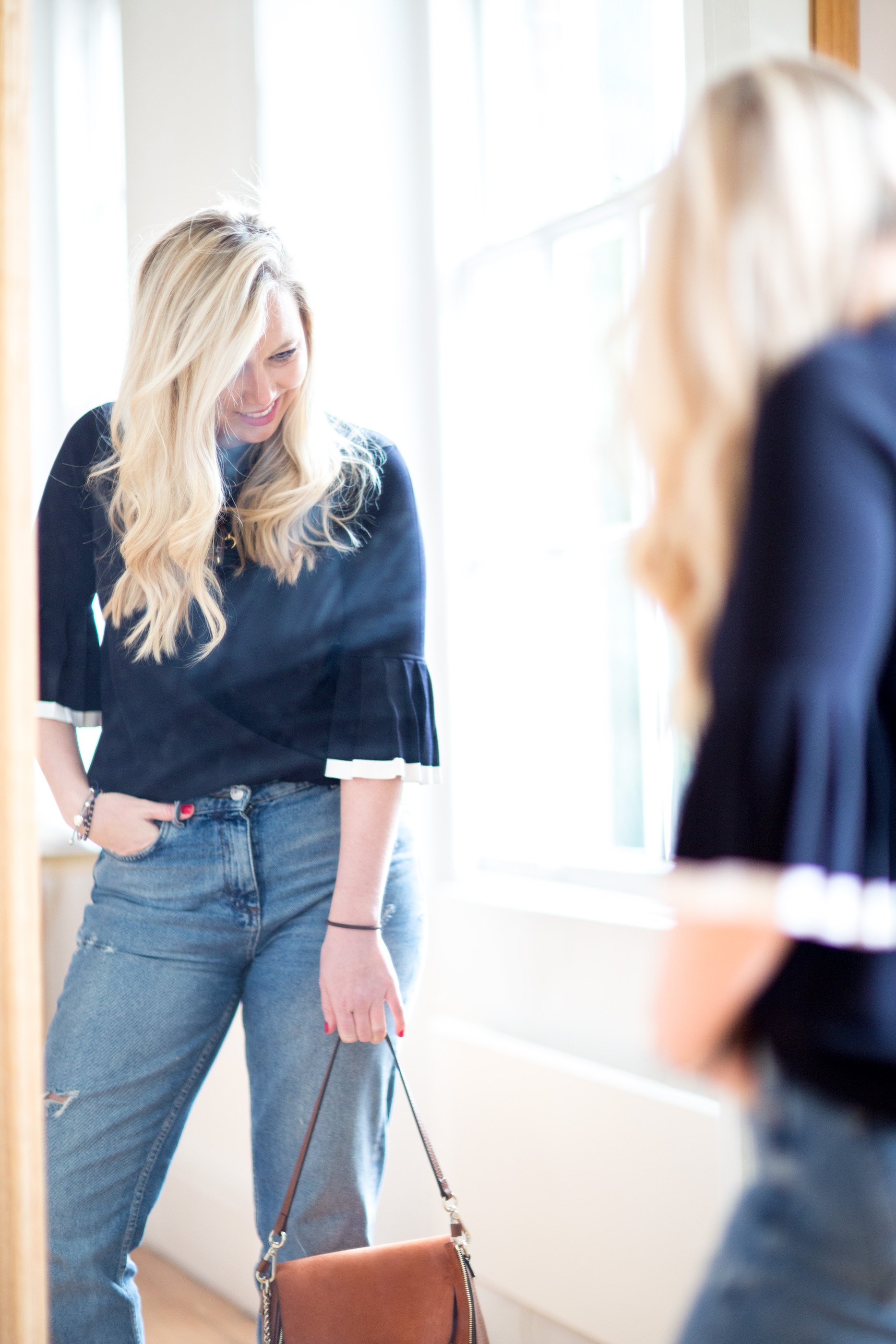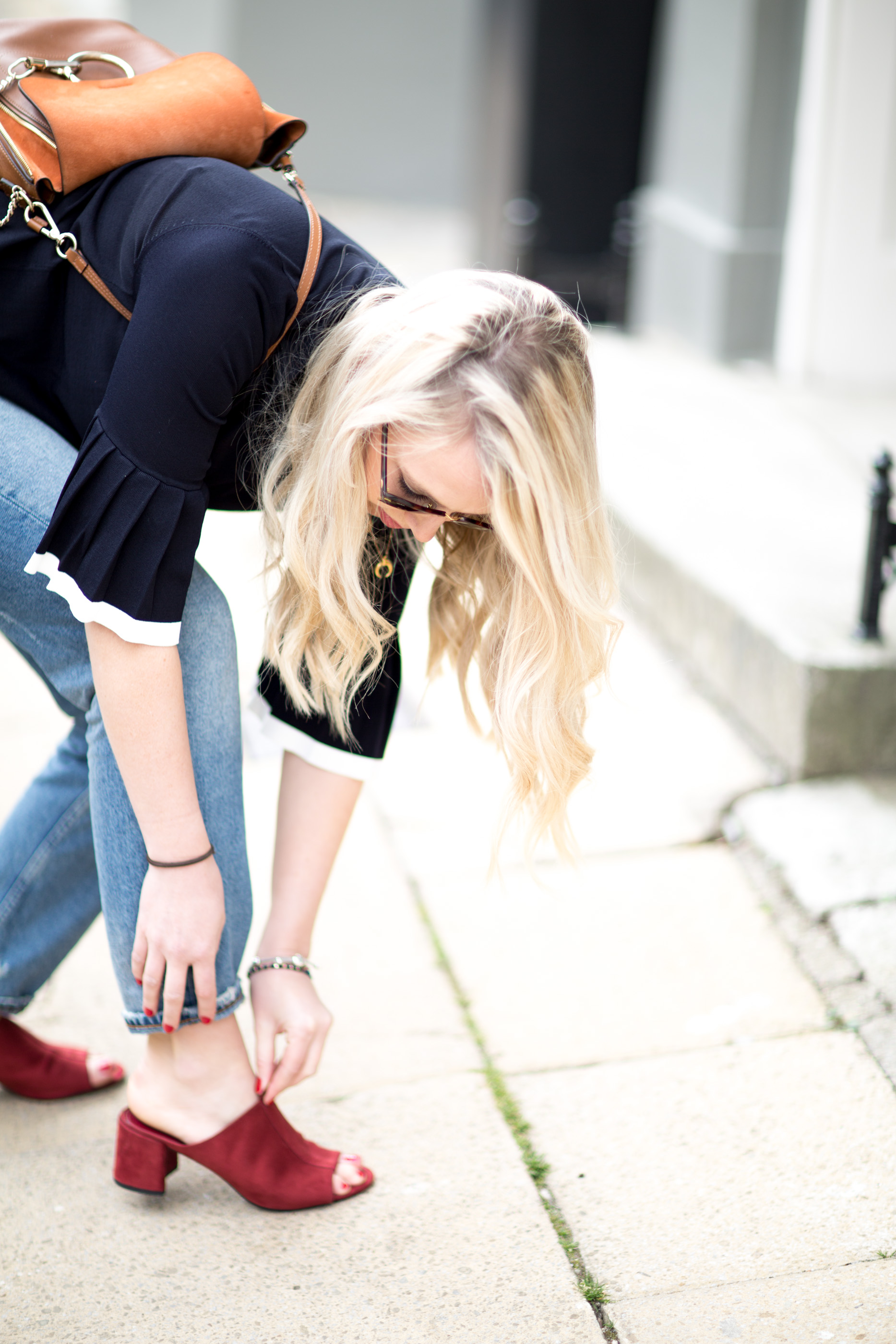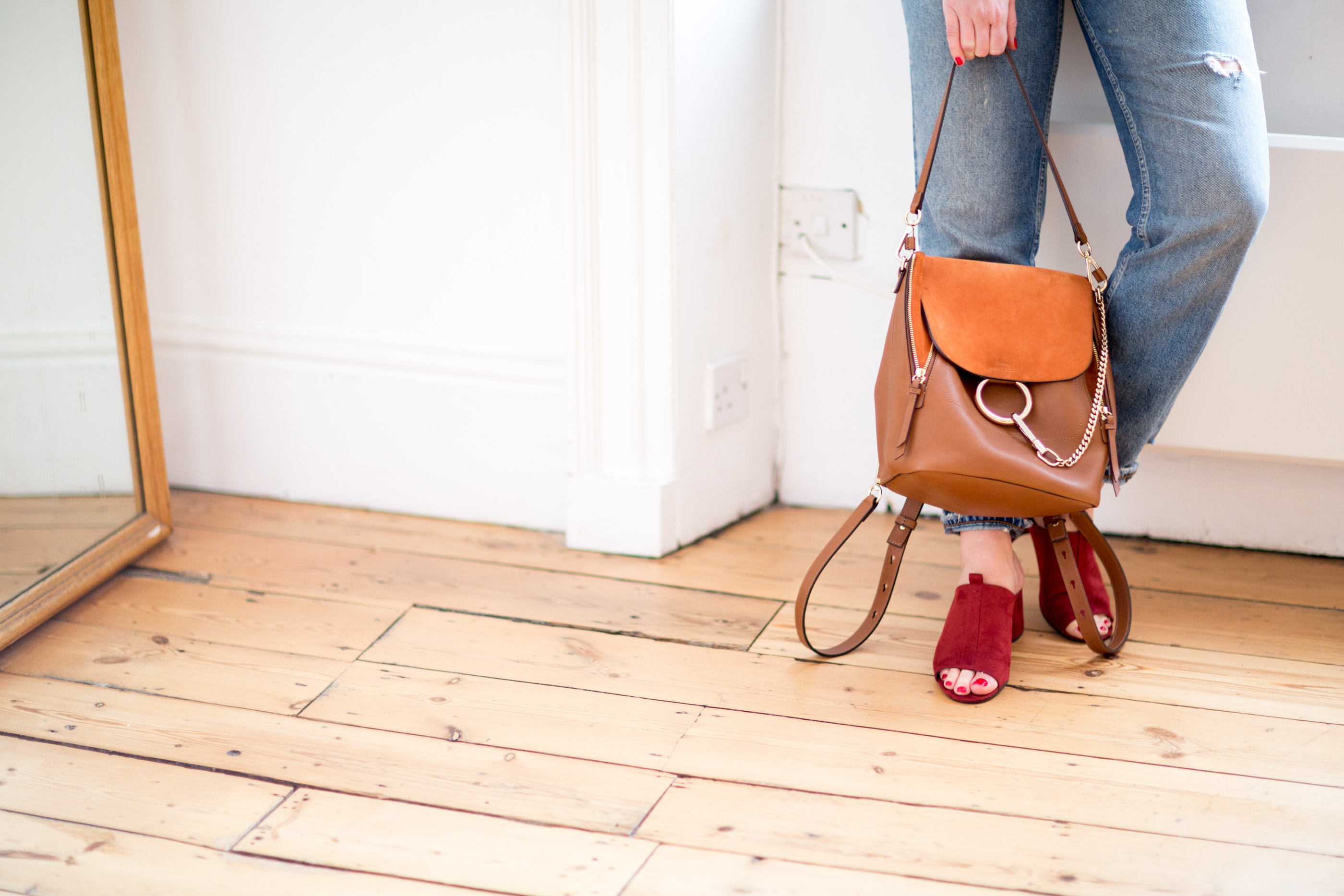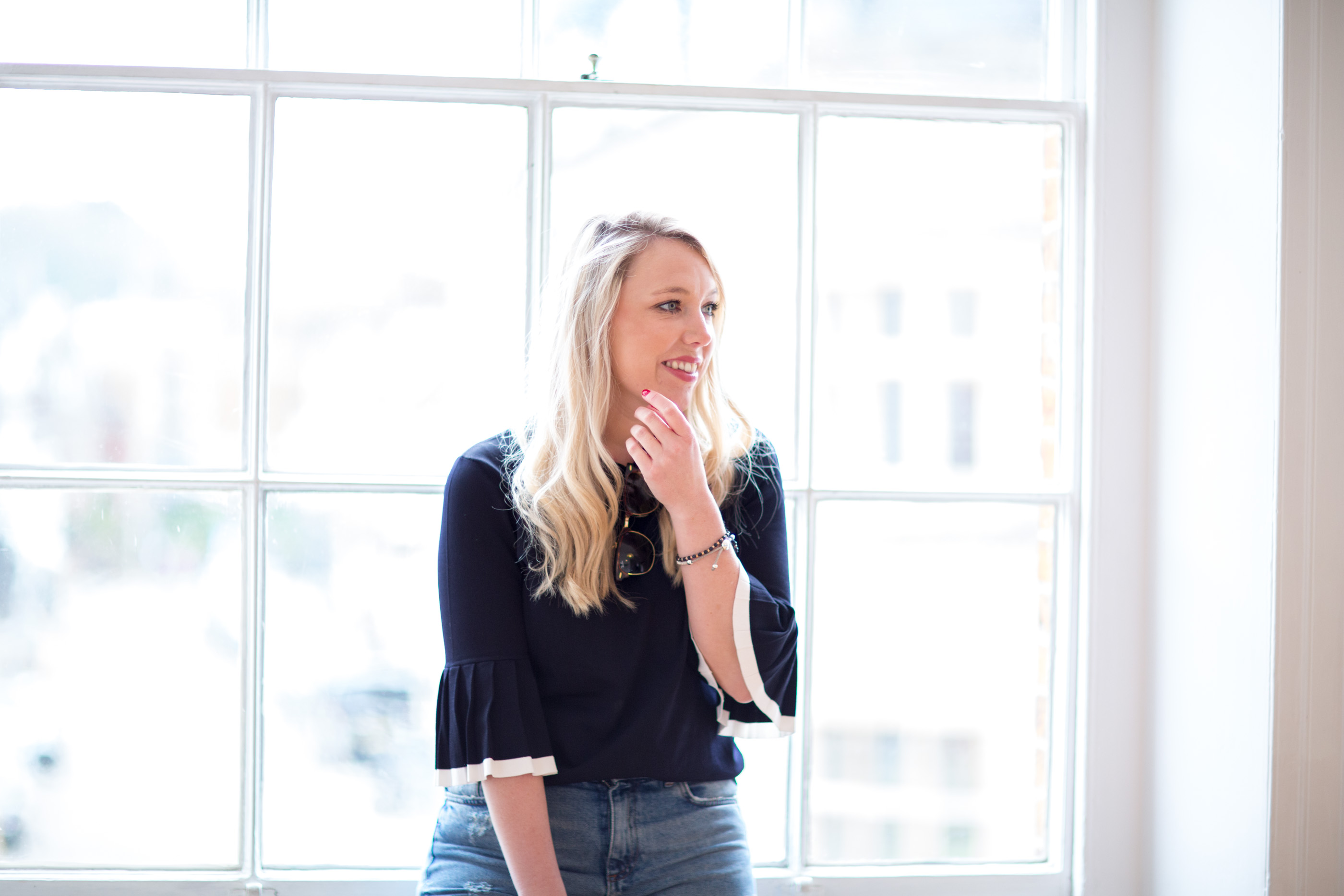 ---
HOW TO PERFECT YOUR EVERYDAY WORK WEAR
Fine tuning the art of understated elegance, with three simple rules
–
IT'S ABOUT BALANCE
–
It's fair to say that mastering the dressed down office look is an art to be perfected, it's all to easy to slip up and either look under dressed for the occasion or equally like a hot mess!
But really it comes down to balance. Balancing your understated tee with a tailored trouser, or your casual denim with a professional and chic shirt (even if it is worn oversized). Or equally teaming dressed down denim & a casual tee with a tailored blazer and statement shoe (a favourite combination of mine, and one I featured here recently). Ultimately you counter act one with the other.
–
ELEVATE WITH ACCESSORIES
–
I think it's fair to say that accessories transform any look and make a whole host of outfits occasion ready. Simply add a chanel to an otherwise relaxed boho dress and all of a sudden your Met Gala ready (sort of). Do you know what I mean? Clever and statement accessorising has the power to elevate an outfit, and when it comes to balancing dressed down garments and making them work ready, your shoes, bag, jewellery et al are key to finding the right balance and pulling it off.
I adore a straight leg jean with a pump, a straight leg trouser with converse, or your classic mom jean teamed with a chic ballet pump or mule. I'm obsessed with my faux suede ones from Zara (and in fact these are absolutely identical too) and love these mustard yellow ones from Forever 21. As for bags, these complete your ensemble … always add the most professional, chic & statement bag to finish your look. And dependent on the work occasion you can always upgrade from an on trend bag (like my Chloe Faye backpack) to a more classic tote, this will immediately dress things up.
–
OPT FOR QUALITY
–
Needless to say, quality does tell. When it comes to everyday work wear, you want a capsule wardrobe which is versatile and can be rotated into multiple looks. Whilst it's tempting to go over board on volume, I find maximising quality over quantity more impactful.
---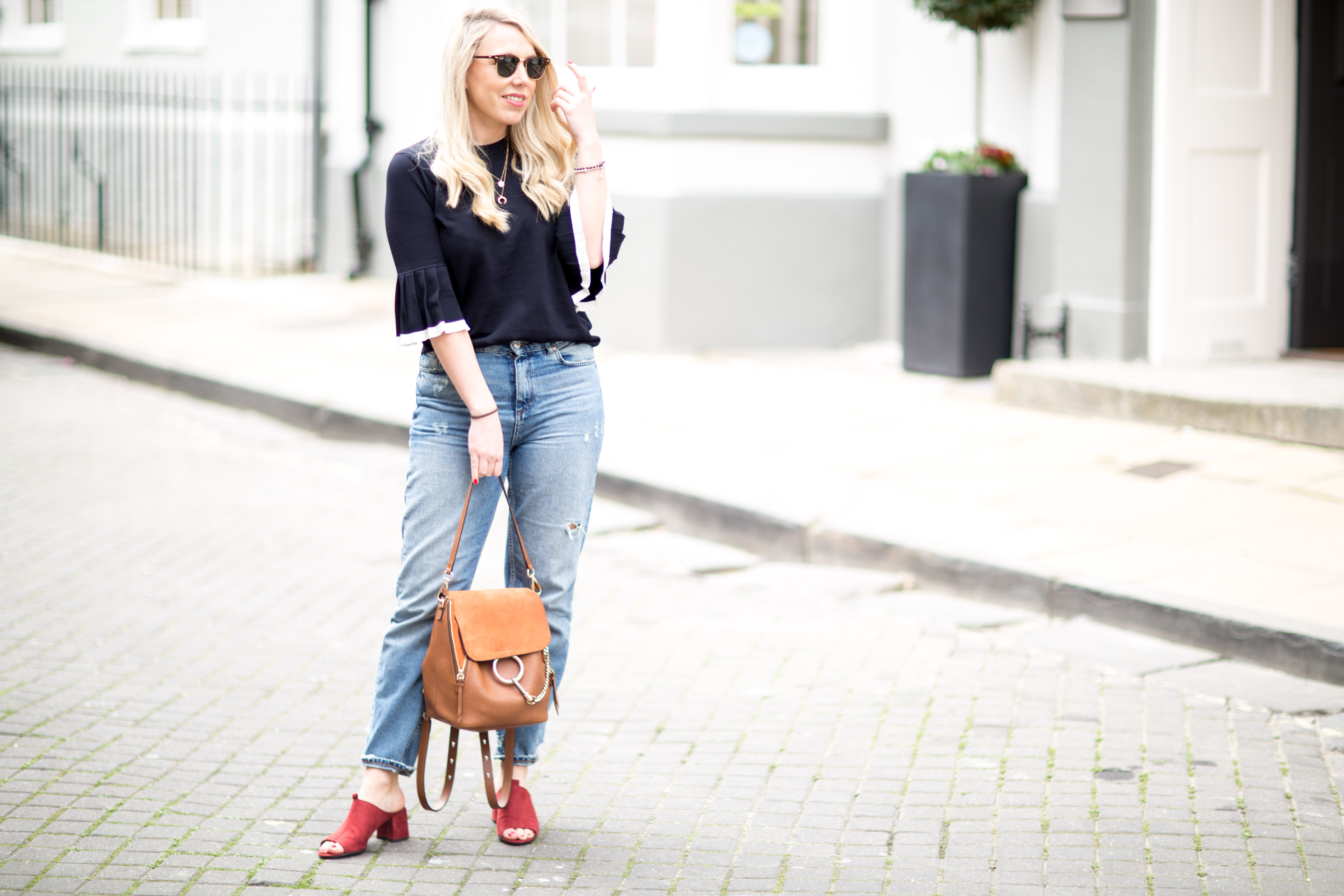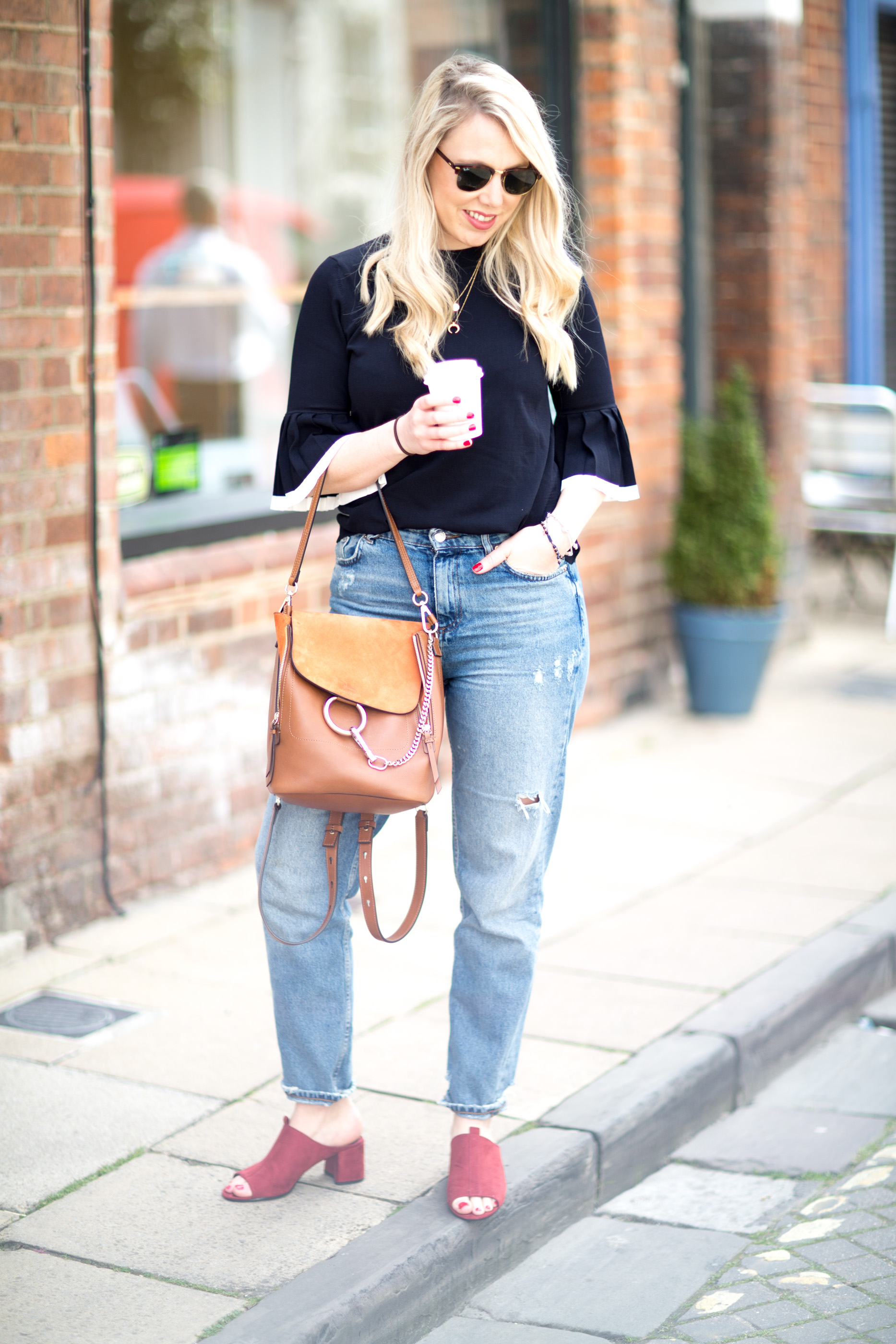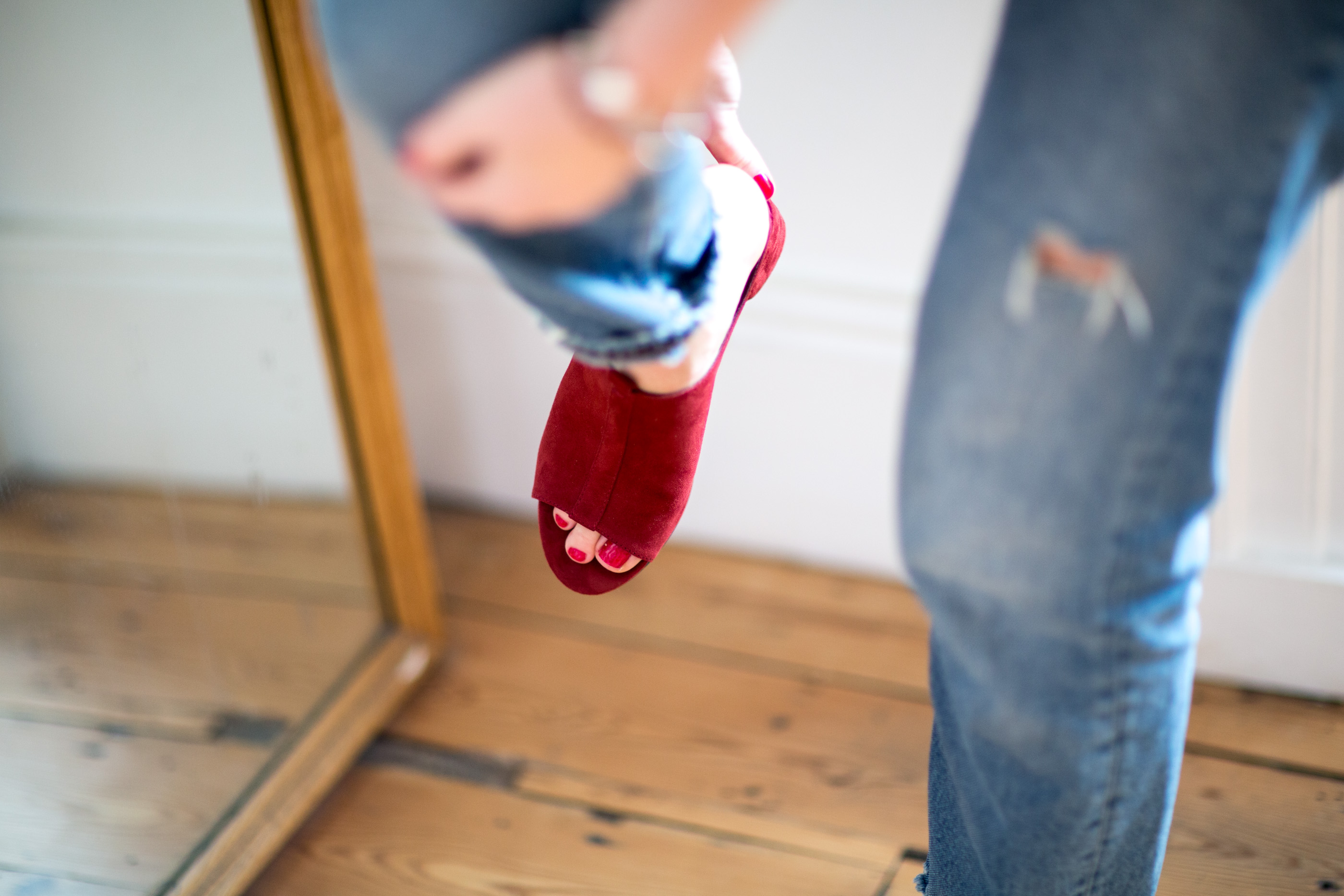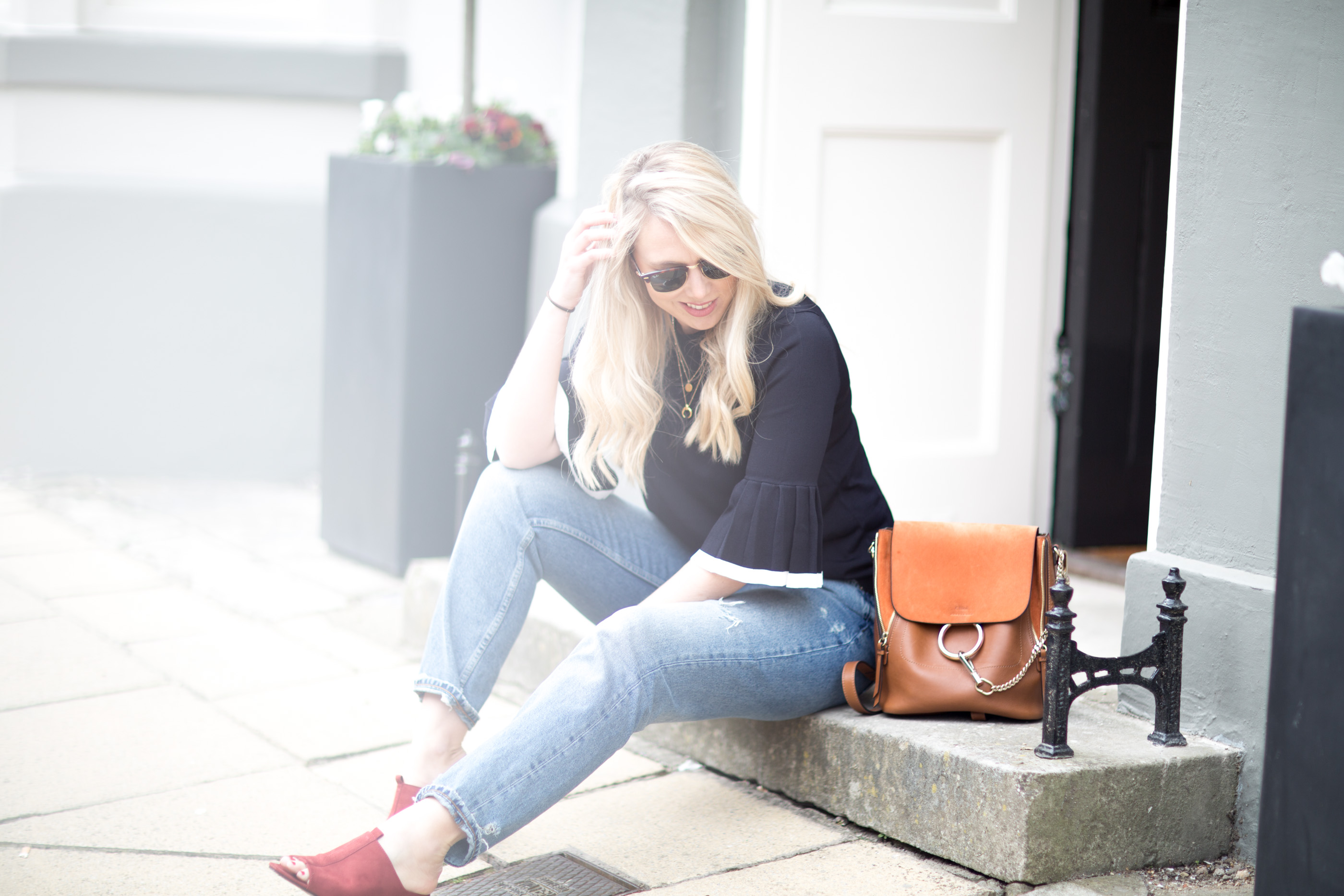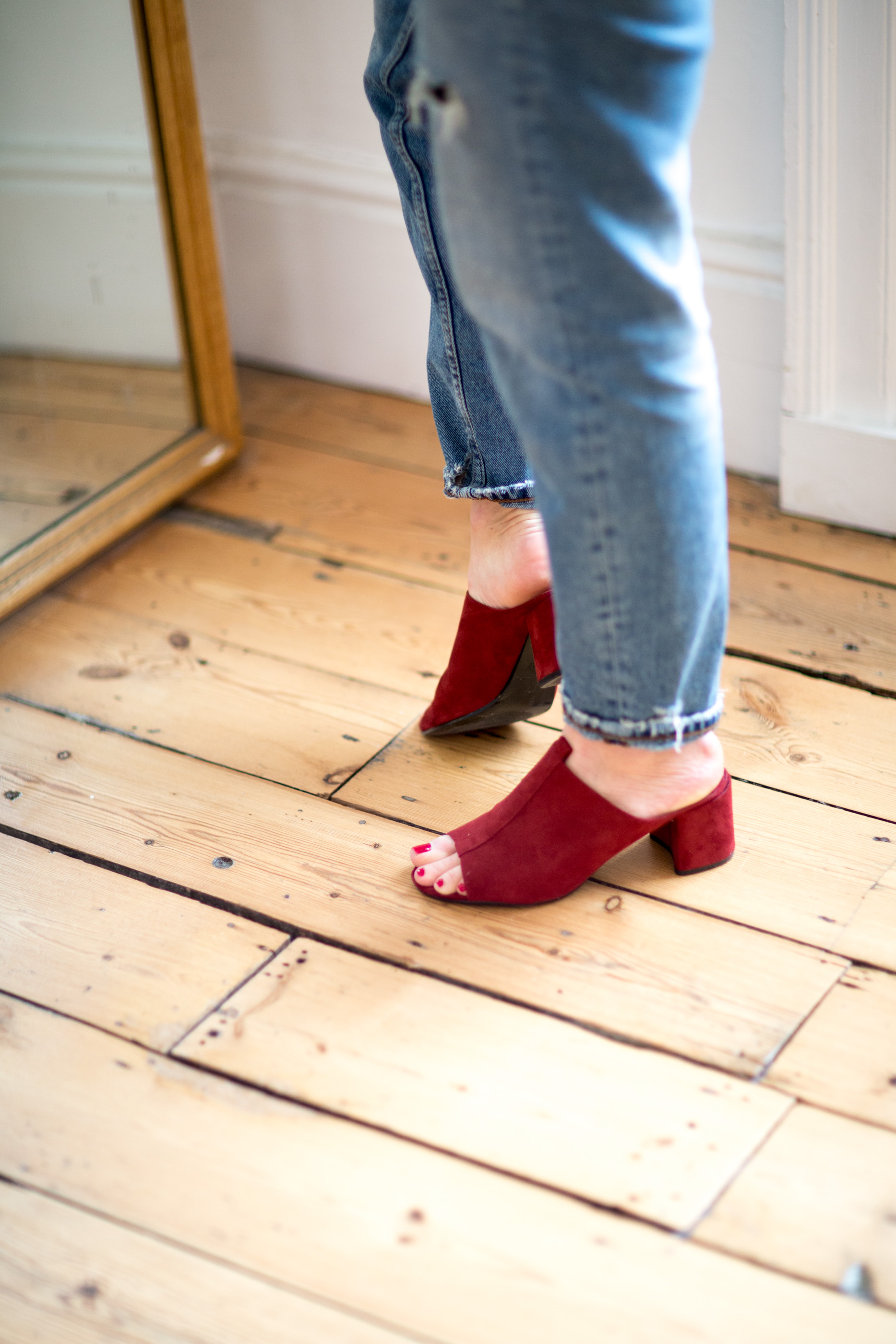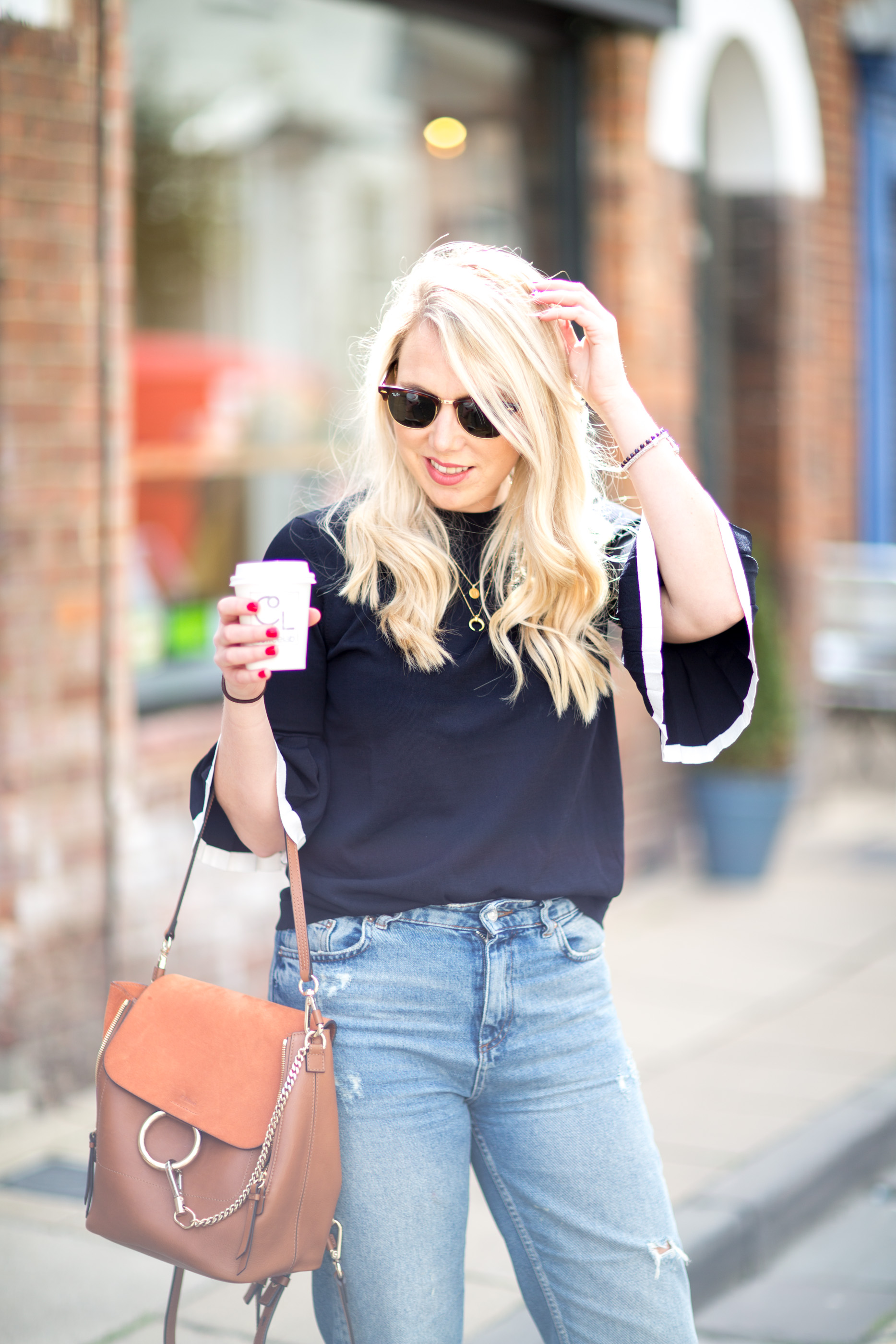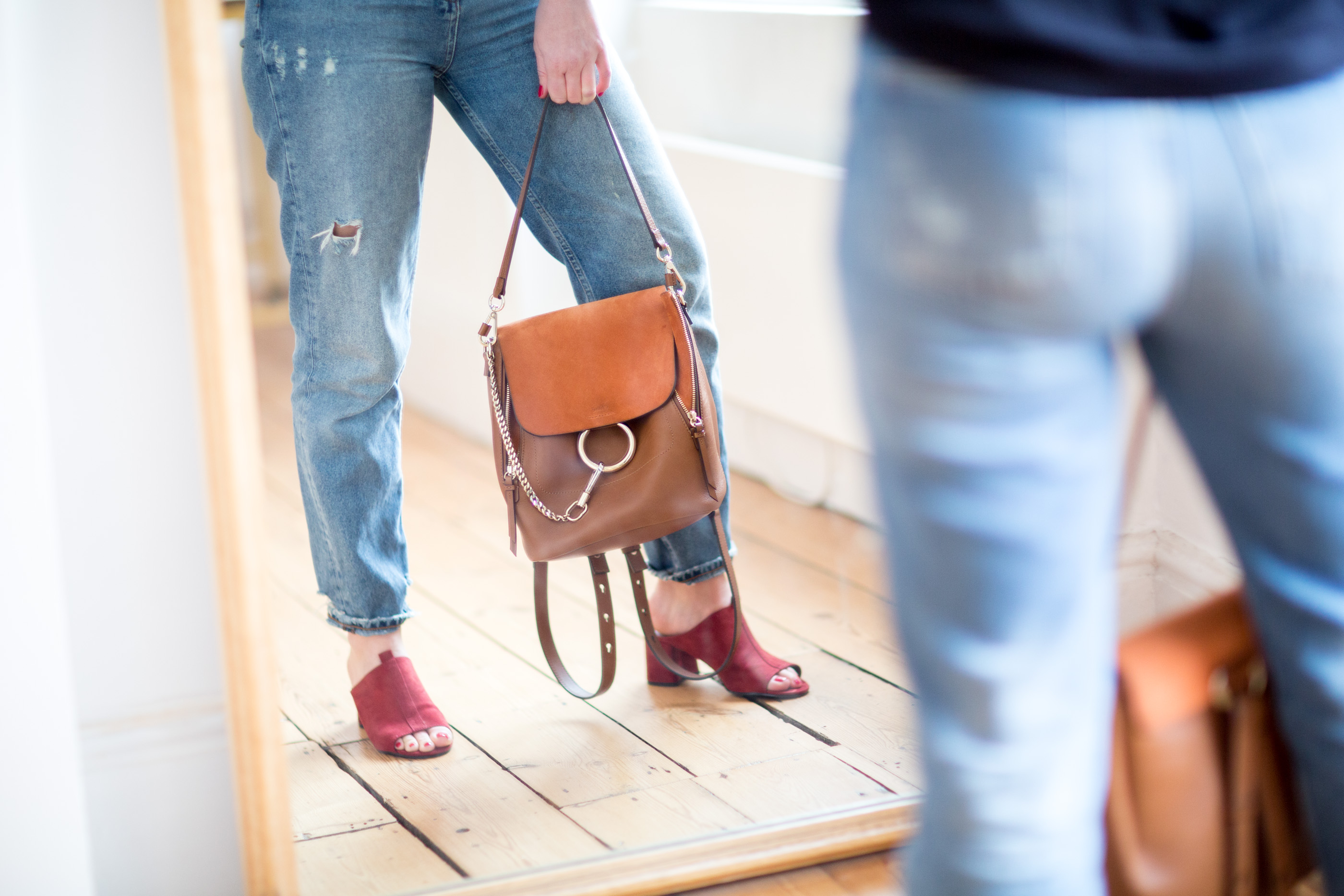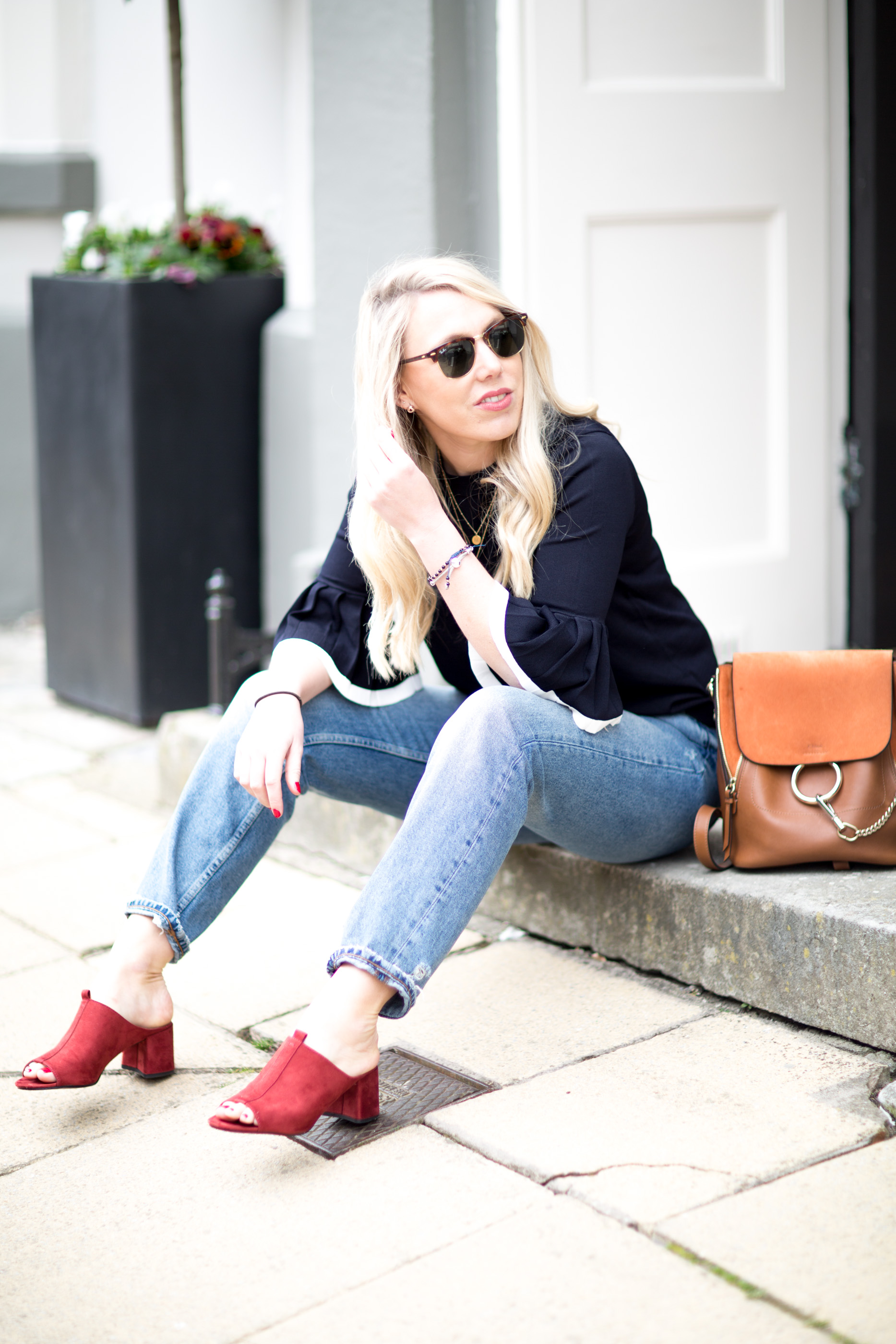 ---
SHOP MY LOOK & WORK WEAR EDIT


---
For me this sort of look is a classic for work during the Spring / Summer. I picked up this new COS blouse a few weeks ago and adore how the simple sweater is transformed by the pleated sleeve, sometimes it's a statement touch like this that can transform an otherwise exceptionally casual ensemble. The navy and denim worked perfectly with my Zara mules which i'm living in right now (i've linked them above for you, but i've also found some incredible alternatives which i've added to the edit for you guys to shop), and finally, as always Lady Chloe is by my side. This particular look definitely edges on the casual side, but if I wanted to take it up a notch I'd throw on a white blazer (this Mango one is a total steal) and swap my Chloe backpack for my Phillip Lim Pashli (or when I finally get my mitts on it, the Saint Laurent Sac Du Jour which is office wear perfection) which is a little more formal.
–
What's your everyday work wear style? Do you have any staple looks you revert to time and time again? If you want more everyday style inspiration come and have a browse here.