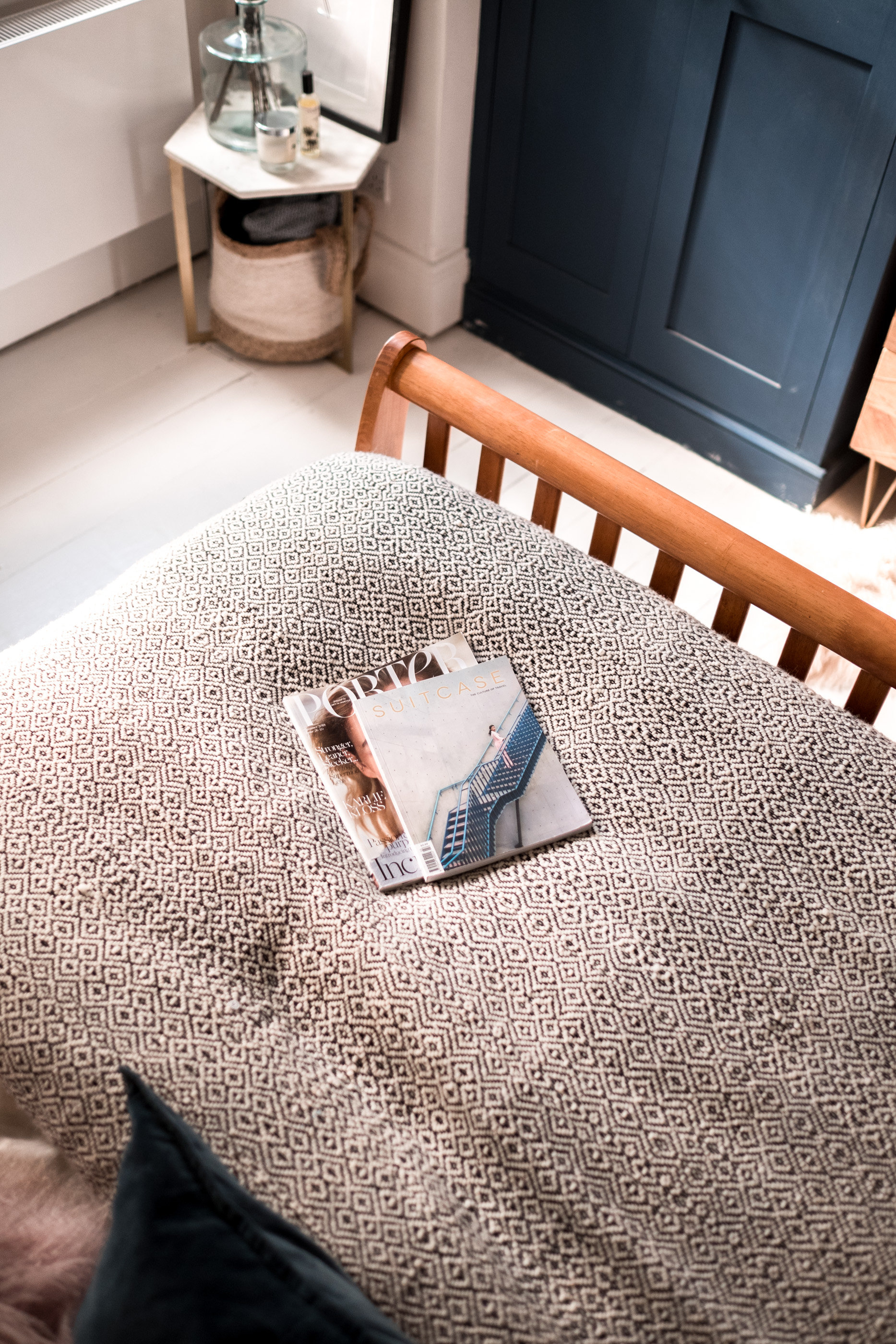 ---
A SPACE TO UNWIND
Creating The Perfect Happy Place In Your Home
---
If you follow me on instagram or have caught up on all my interiors posts, then this little corner of my home may look a little familiar to you. It's one of my favourite spots in my entire apartment, it's the place I relax and my tensions fall away, and it's a part of my home I love to photograph because the sunlight in the morning and evening is just so beautiful.
Without really meaning to, this part of my home has become my happy space. I retreat here after a long day in the office just to lay and unwind, I sit here to read my books or magazines in the spare time I get (read, barely ever) and it's the place I want to go to when I need to clear my head.
If I ever work from home sitting on my bed, with some piano playing and the sun light flickering through our wisteria is just my favourite spot to be in. Saturday mornings are my favourite … waking up and getting to spend time enjoying this space.
---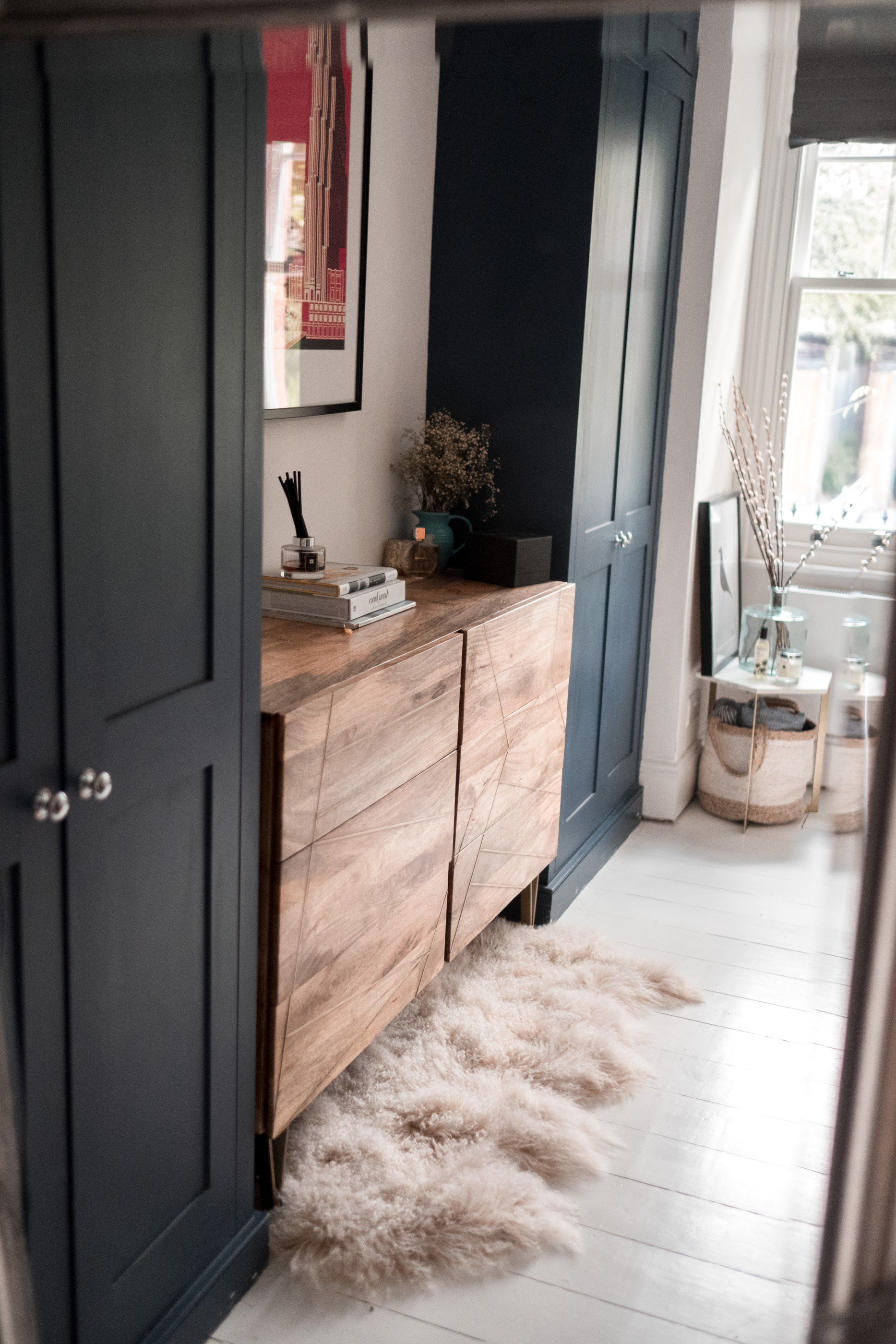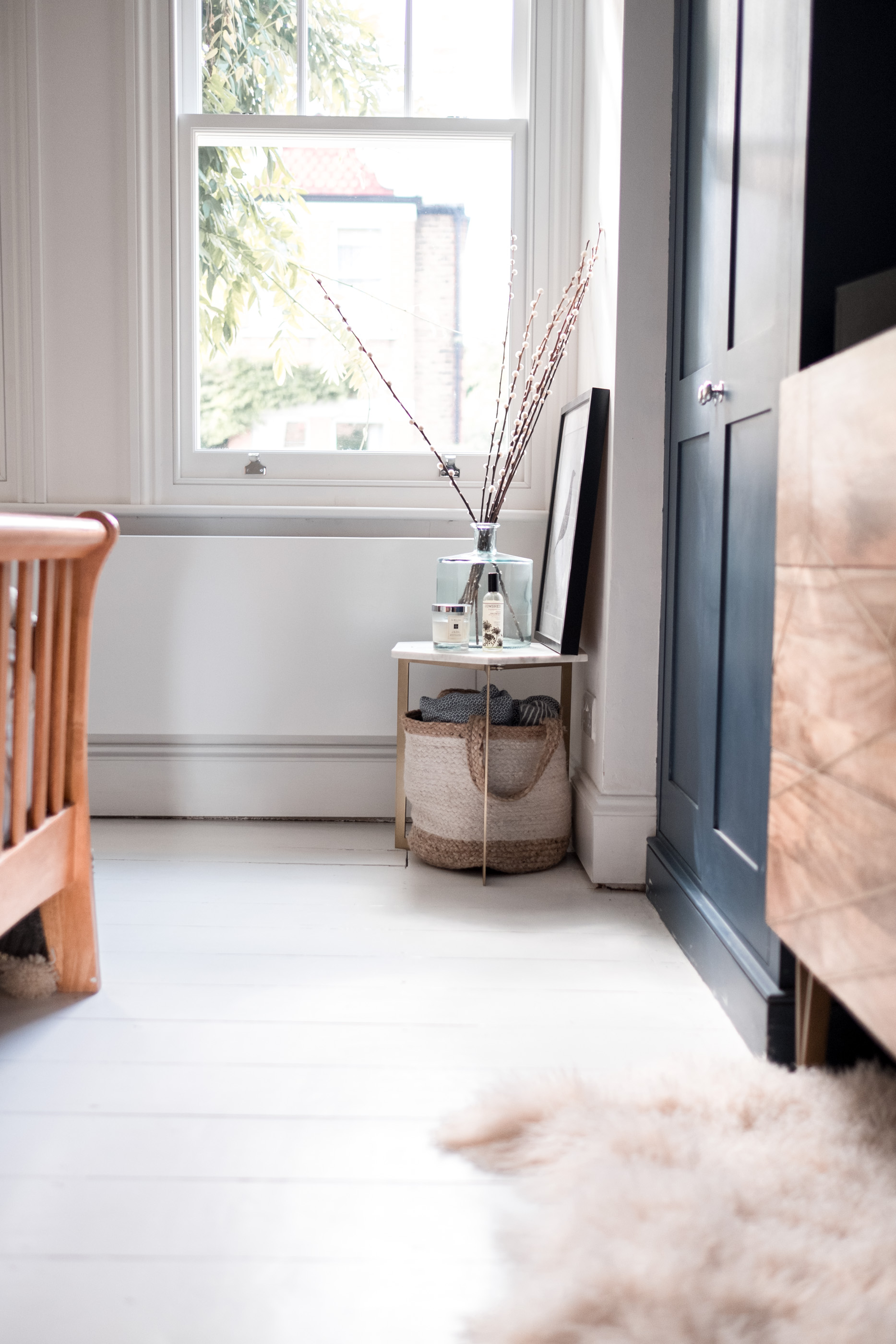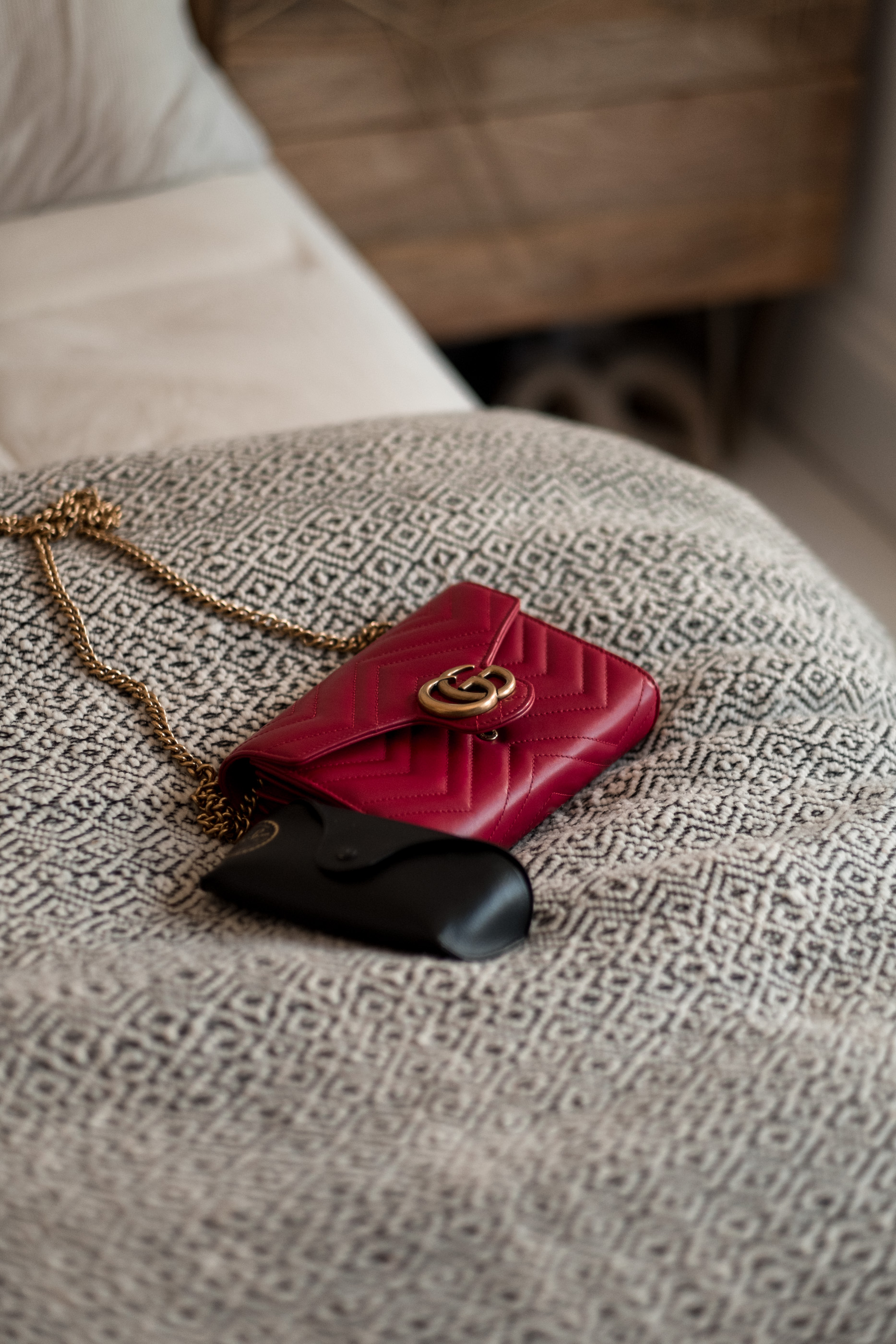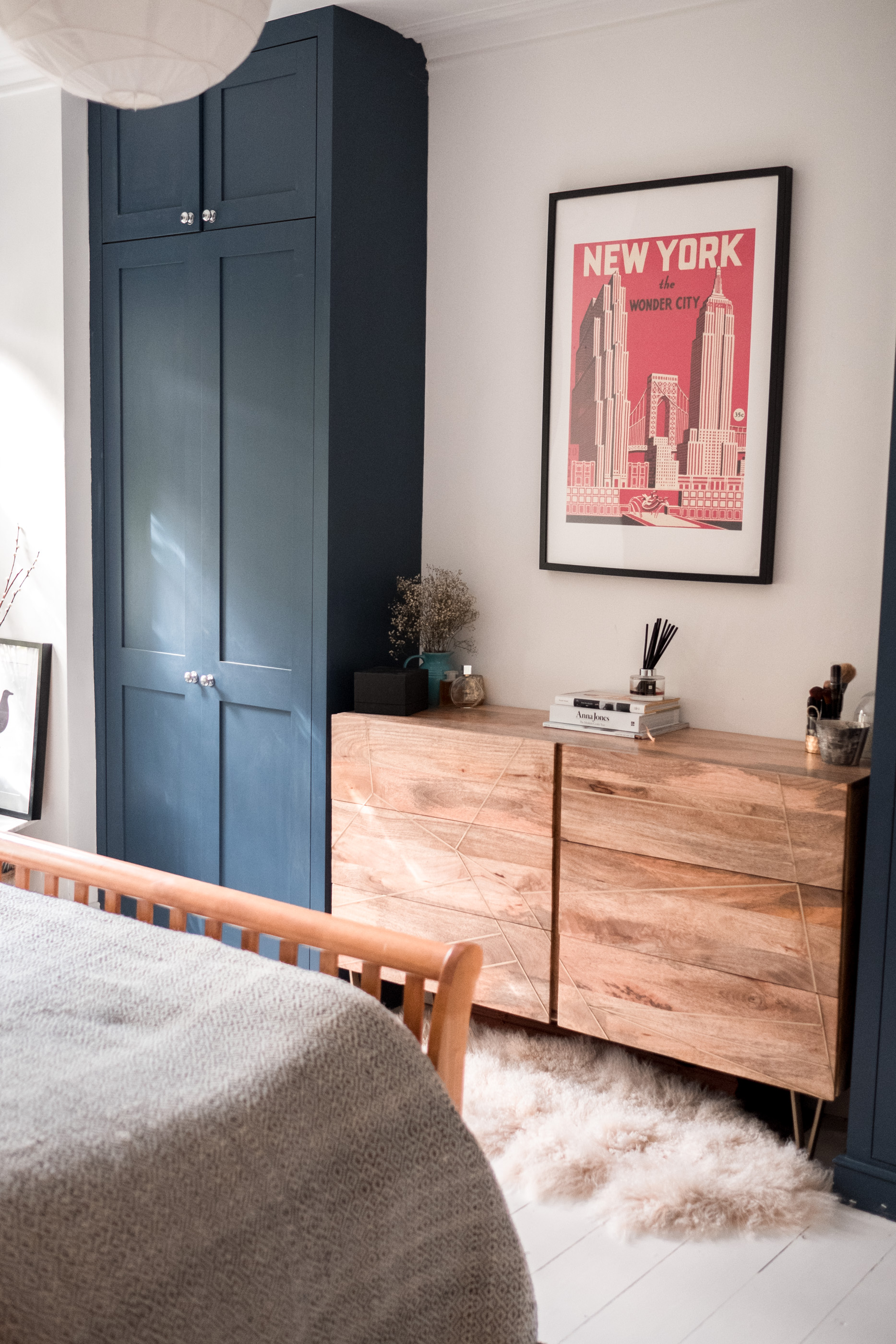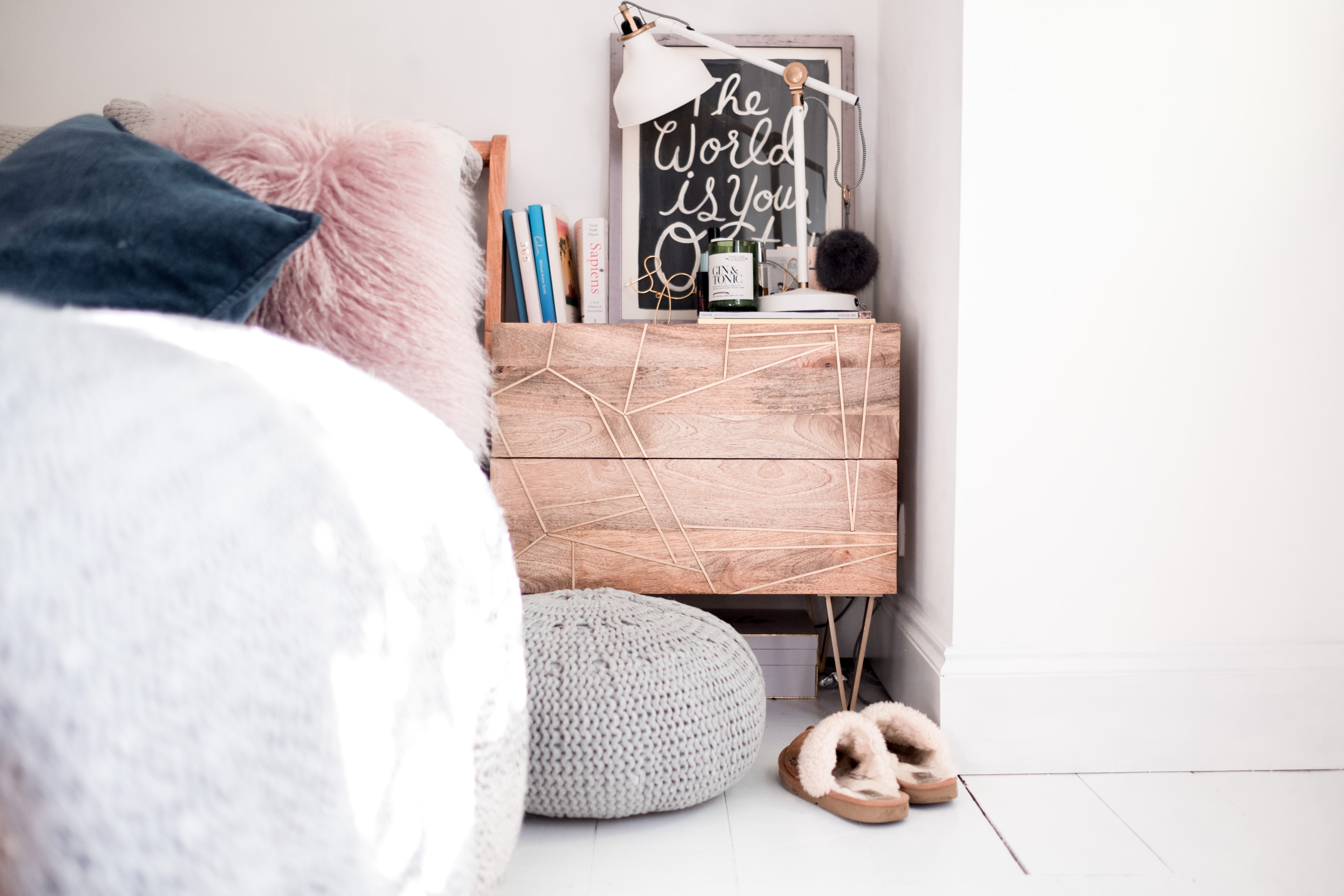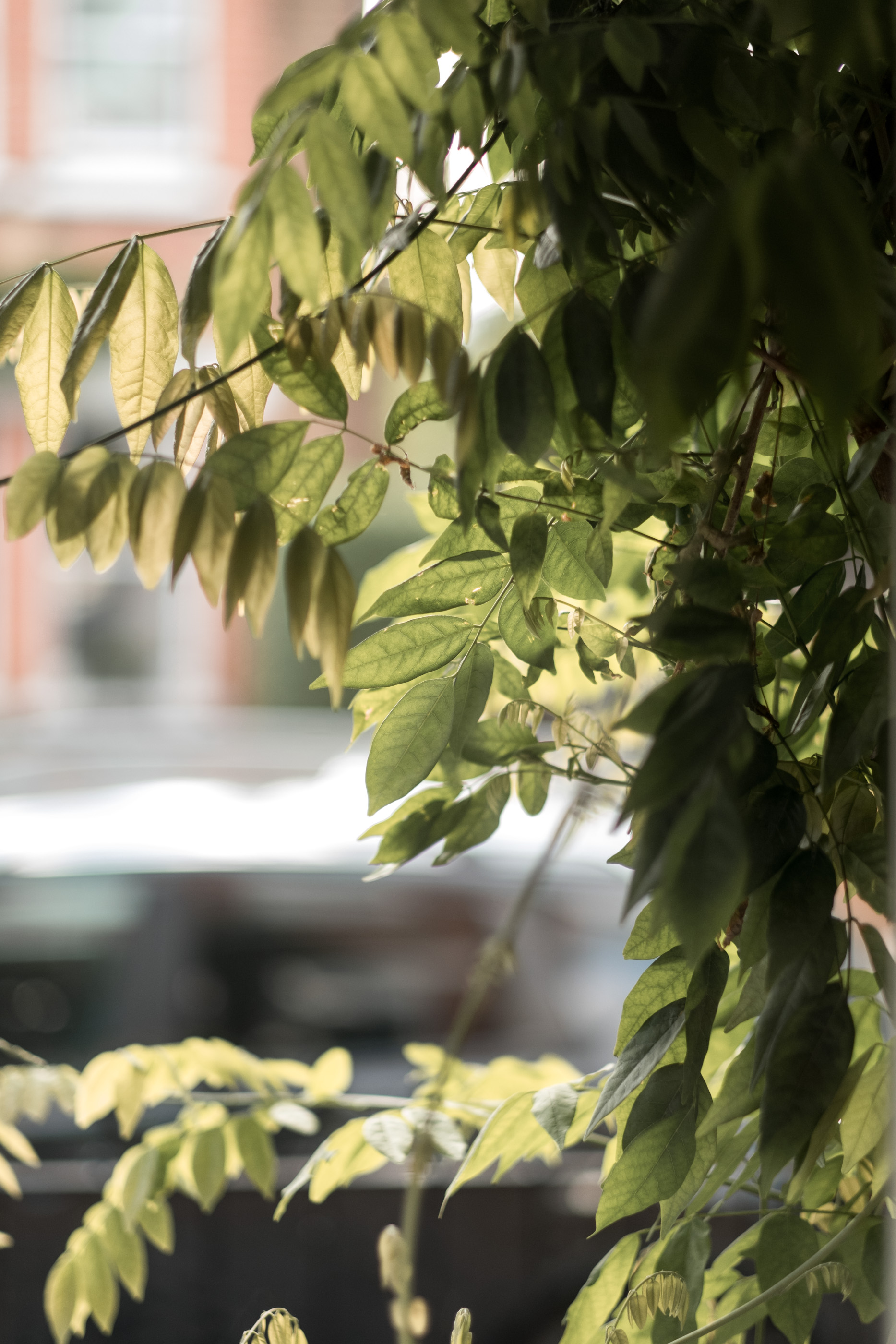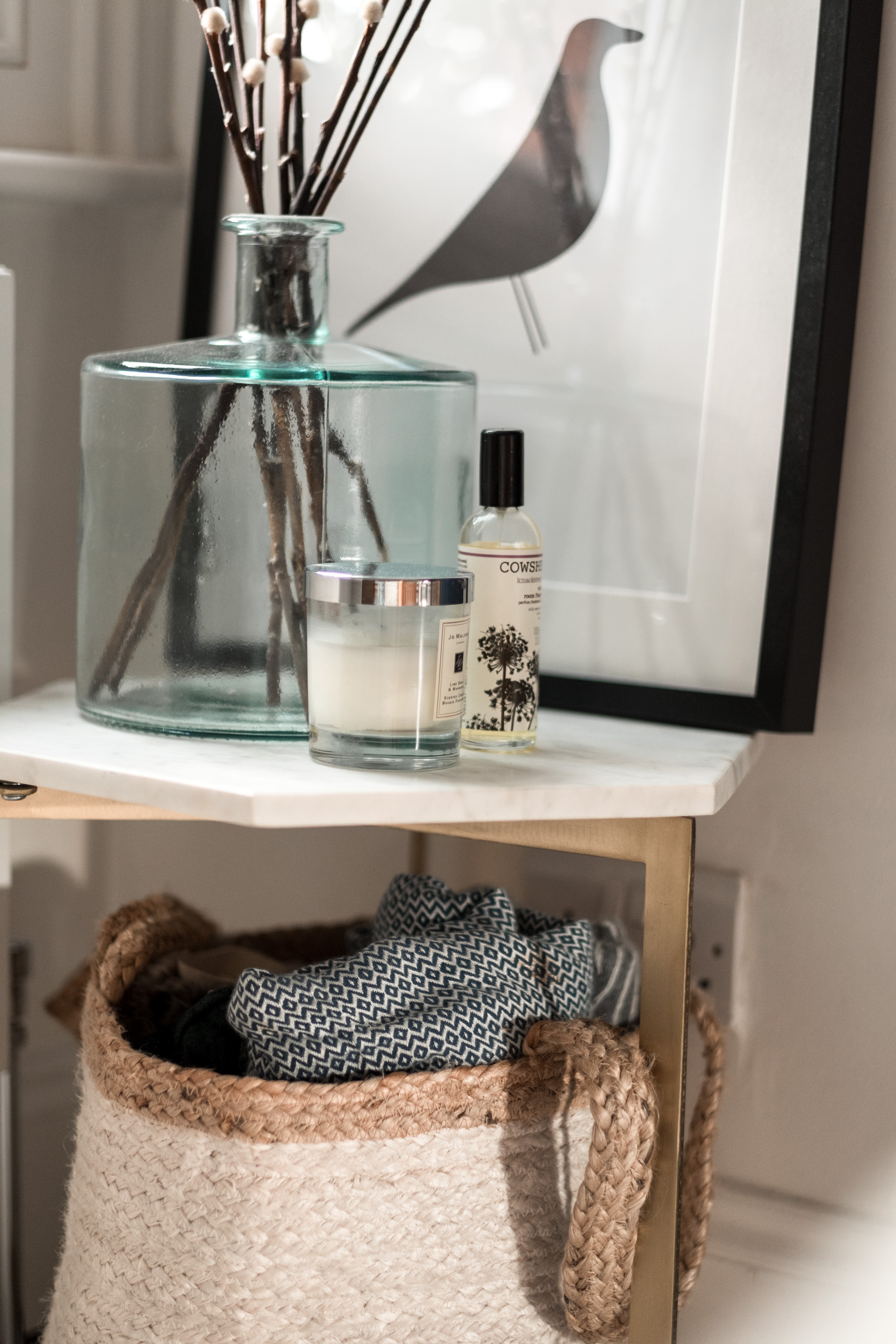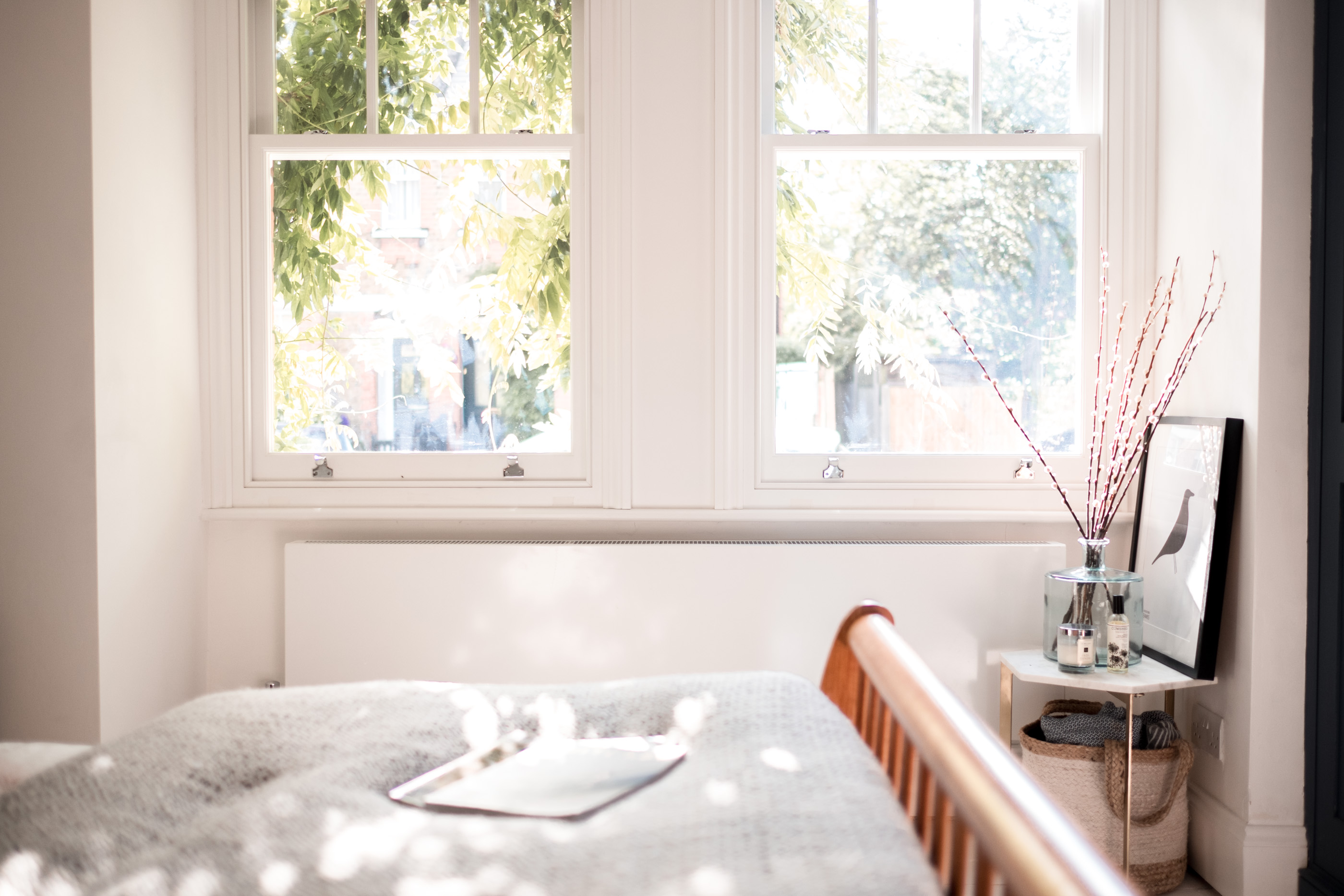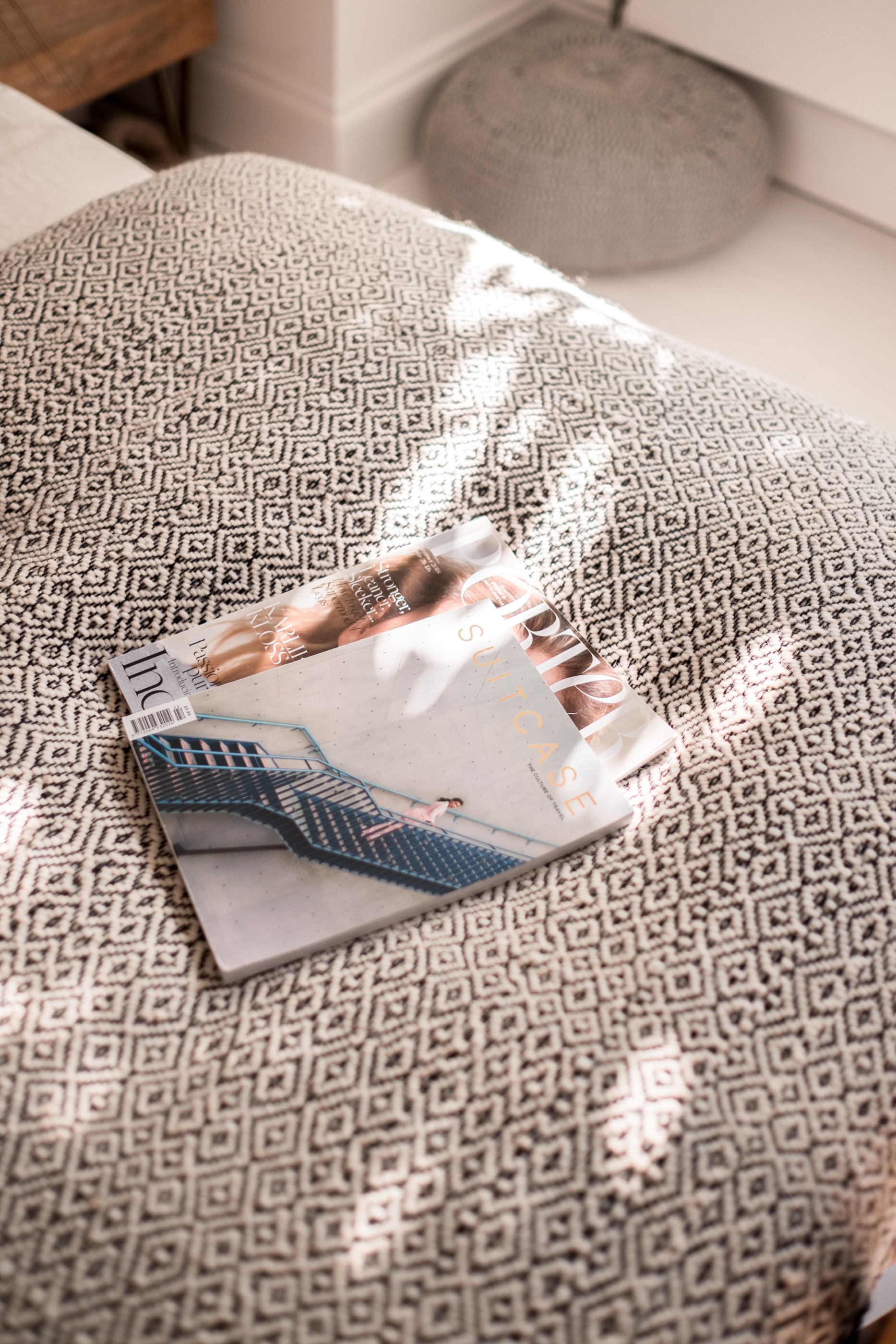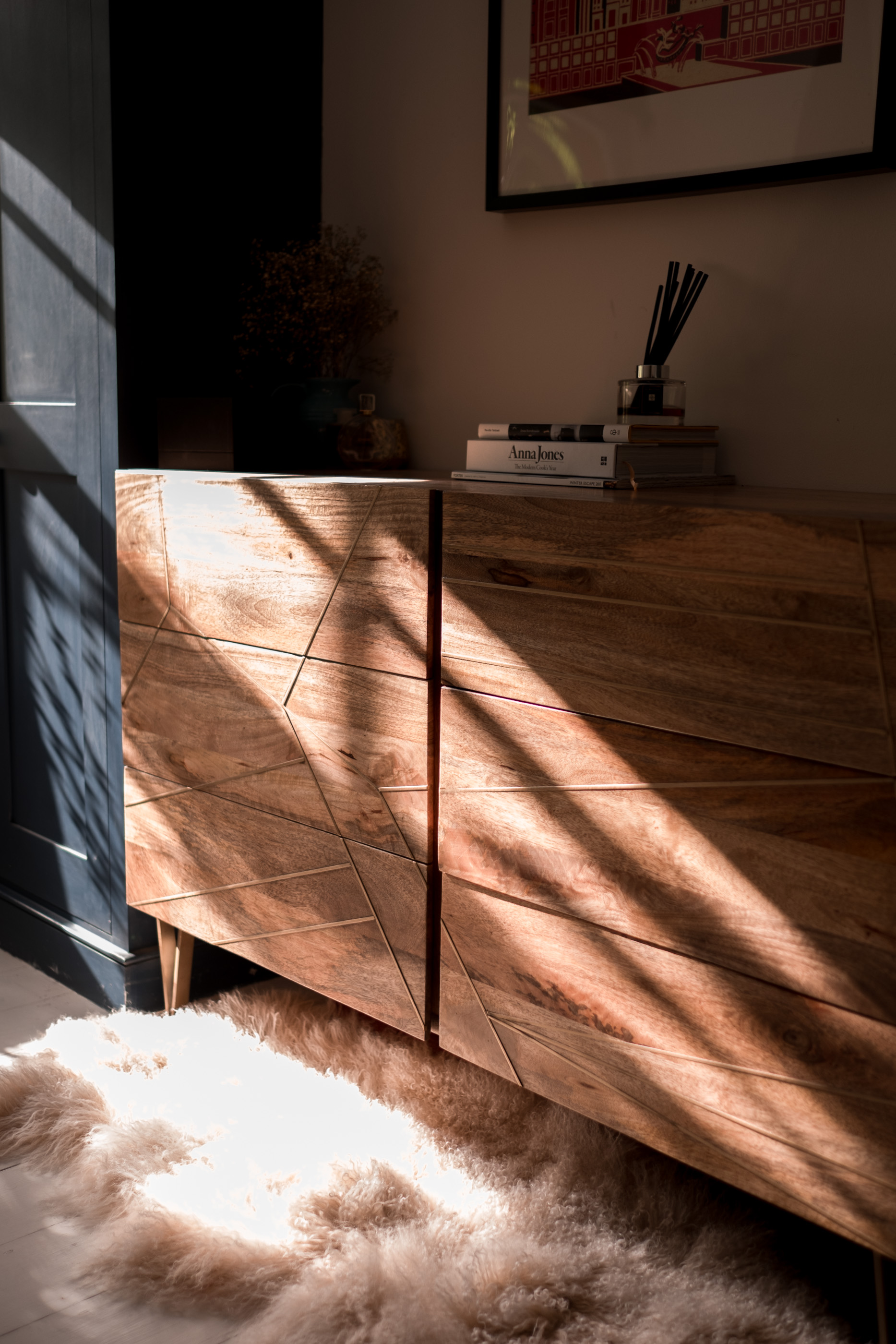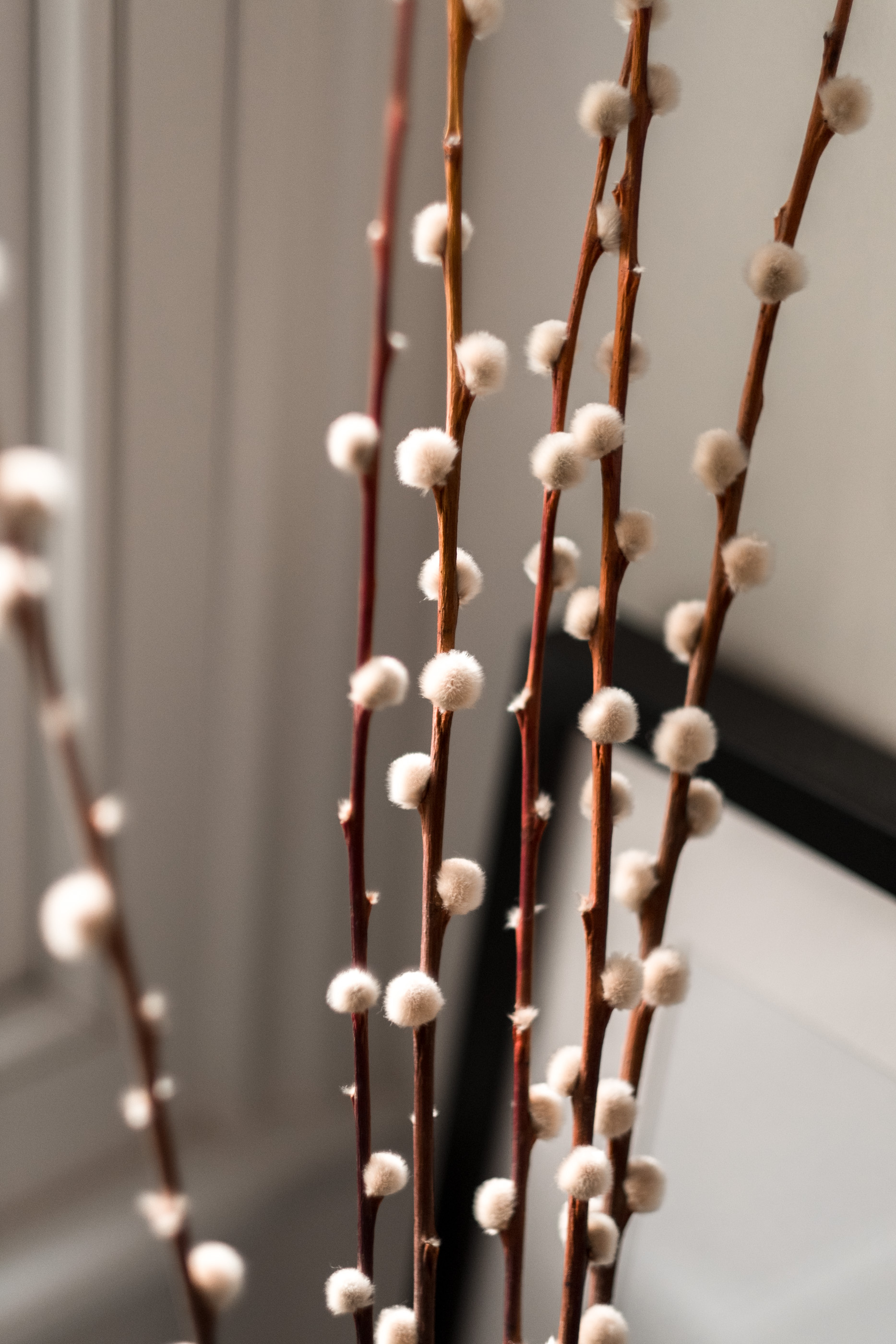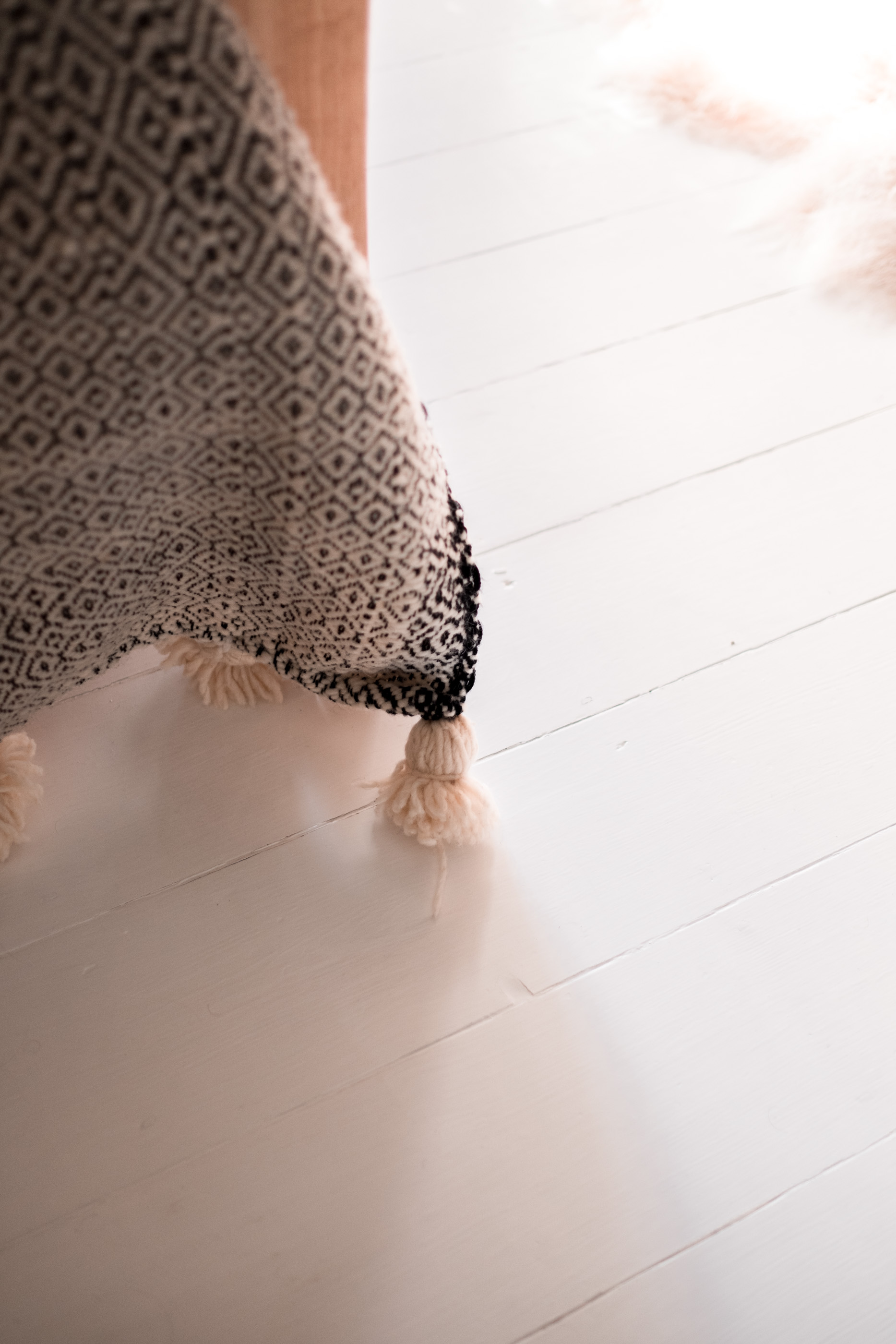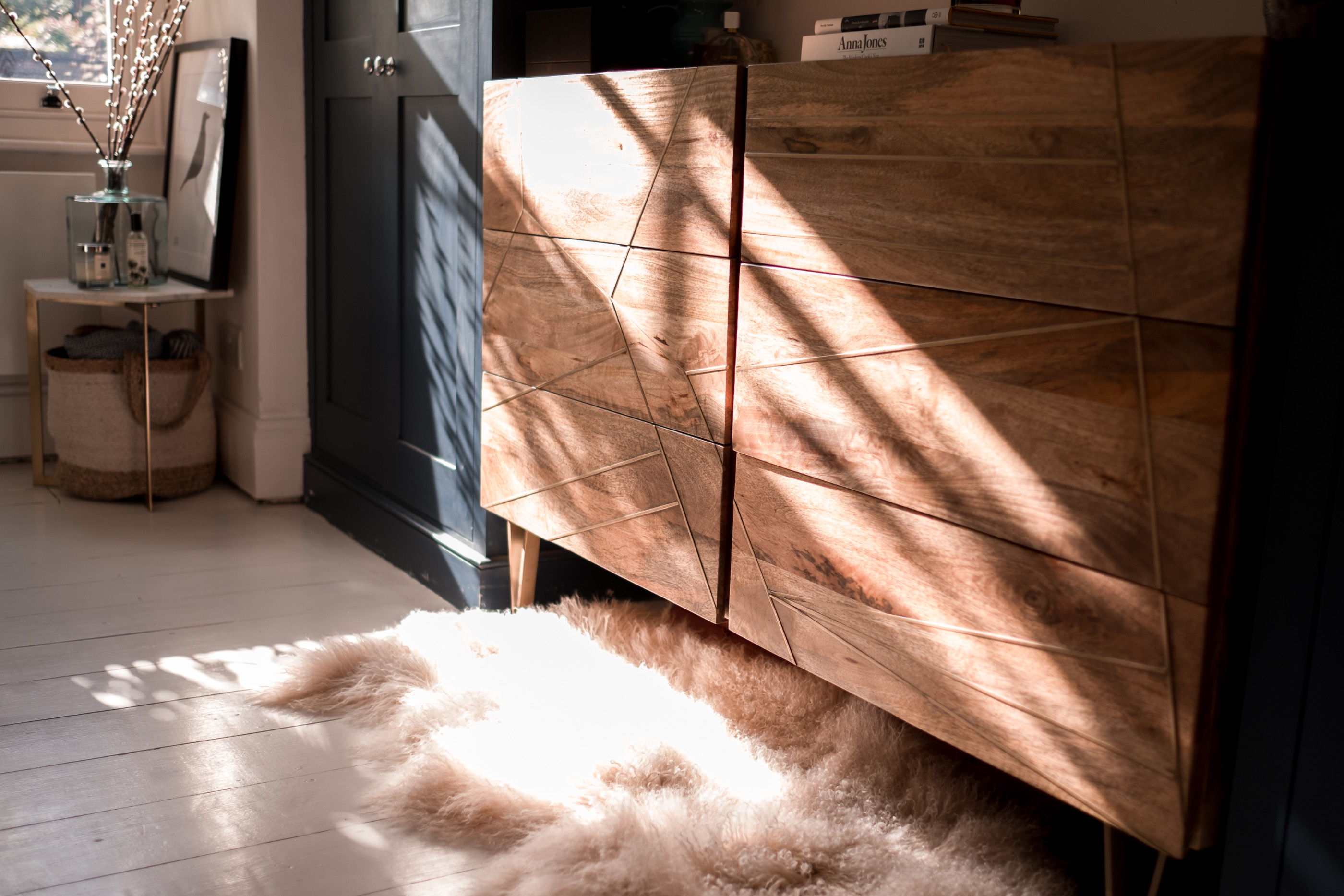 ---
Whilst there's lots of things about our bedroom that Jase wishes to change, to me it's perfection.
I've always wanted white floorboards and finally having them in my bedroom (and our lounge) is something I appreciate every day (less so when there's muddy foot prints on them, grrr).
I adore our fitted wardrobes and the colour blue they're painted … yes I may have marked them with white paint and ruined them a tad, but it doesn't take away from the joy they bring me.
But the light is my most favourite thing about the whole room, with the white walls, white floor boards and the big sash windows letting sunshine pour in all day long, the room is constantly bright, fresh, airy and feels super relaxing to me.
I'd love to get a little arm chair (I like this one & of course this infamous one) or rustic bench for the bay window to truly create a little reading corner in my favourite room. But for now I have a little basket with throws, a marble coffee table with a print and my favourite seats on and a little knitted puff from Chickpea, and I've just ordered this rug which I think will go perfectly.
We might get a new bed in time, i'd love a velvet one. But for now, this room has become a real happy place for me, and today I thought i'd share it with you. We'll be starting renovations on the rest of our place (a big extension at the side and rear – i'll be sharing more on this soon) hopefully later this year, but I'm kinda glad this one room one get touched.