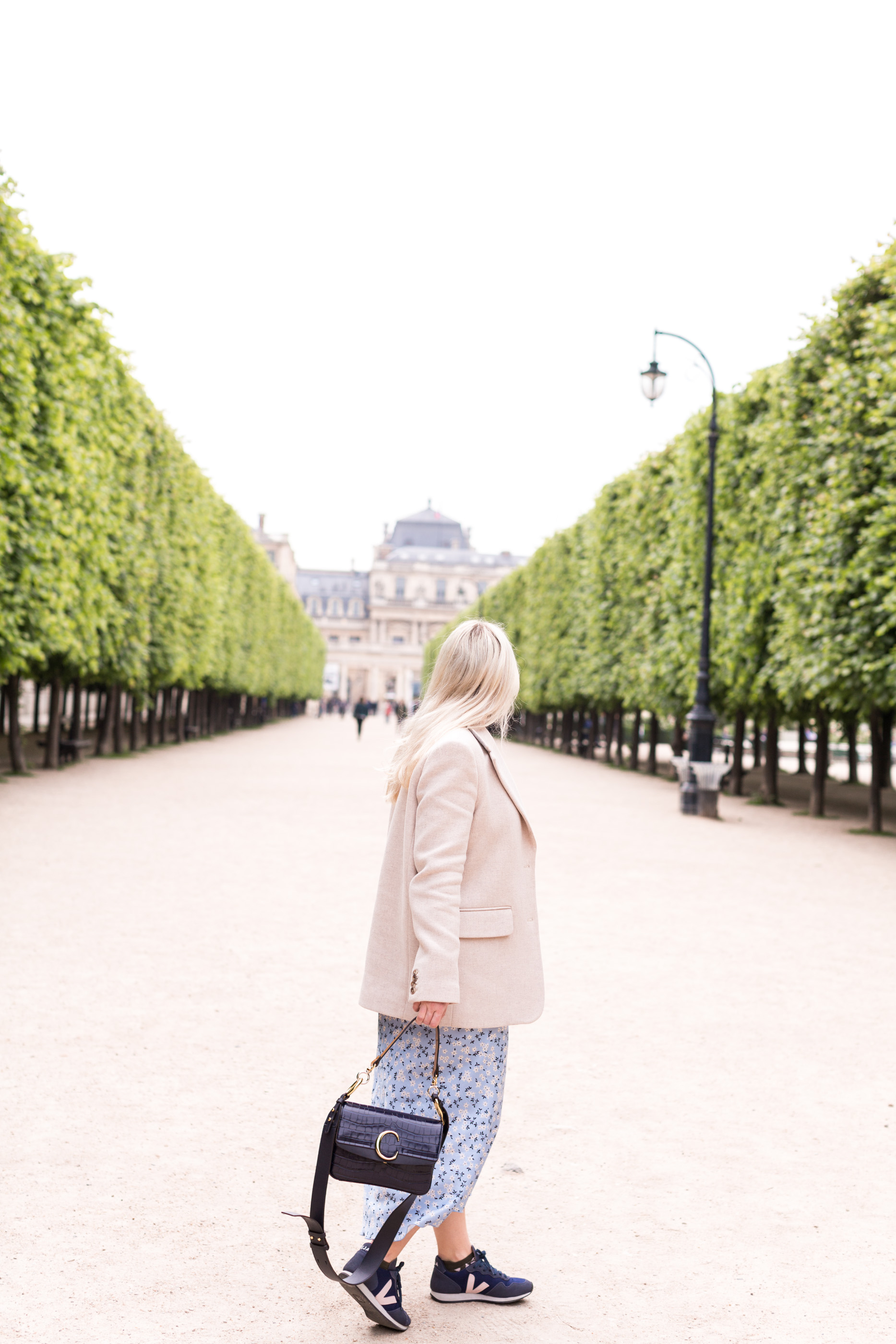 ---
PARIS 1st ARRONDISSEMENT
Places to Eat, Drink and Rest Your Feed in The 1st Arrondissement
---
It might be hard to believe I still have more to share from our trip to Paris, but I do! This post will be my pre-penultimate (!) from our weekend away a few weeks back and I thought I'd share a few restaurant recommendations, both places we visited and spots on our list but we didn't quite make in and around the 1st Arrondissement.
The Palais Royal and surrounding gardens and beautiful Louvre across the road were really high on my list for day one. Of course they're a popular place to visit, why wouldn't they be, they're beautiful, but despite this there is such an air of calm and chill when you wonder around the gardens. The Louvre is of course far more mad, but still worth a visit even if you don't have time to pop inside to the museum.
During our trip we planned and researched quite a few restaurants around this part of town, as we were staying not too far down the road. And despite it being such a popular tourist spot in Paris, there are so many wonderful restaurants that stray slightly off the main piste, and offer something that feels far more local.
So without further ado, a few restaurants you might want to try on your trip to Paris (apologies the pictures aren't of the places or food specifically, but of the area … and, ahem, ME).
---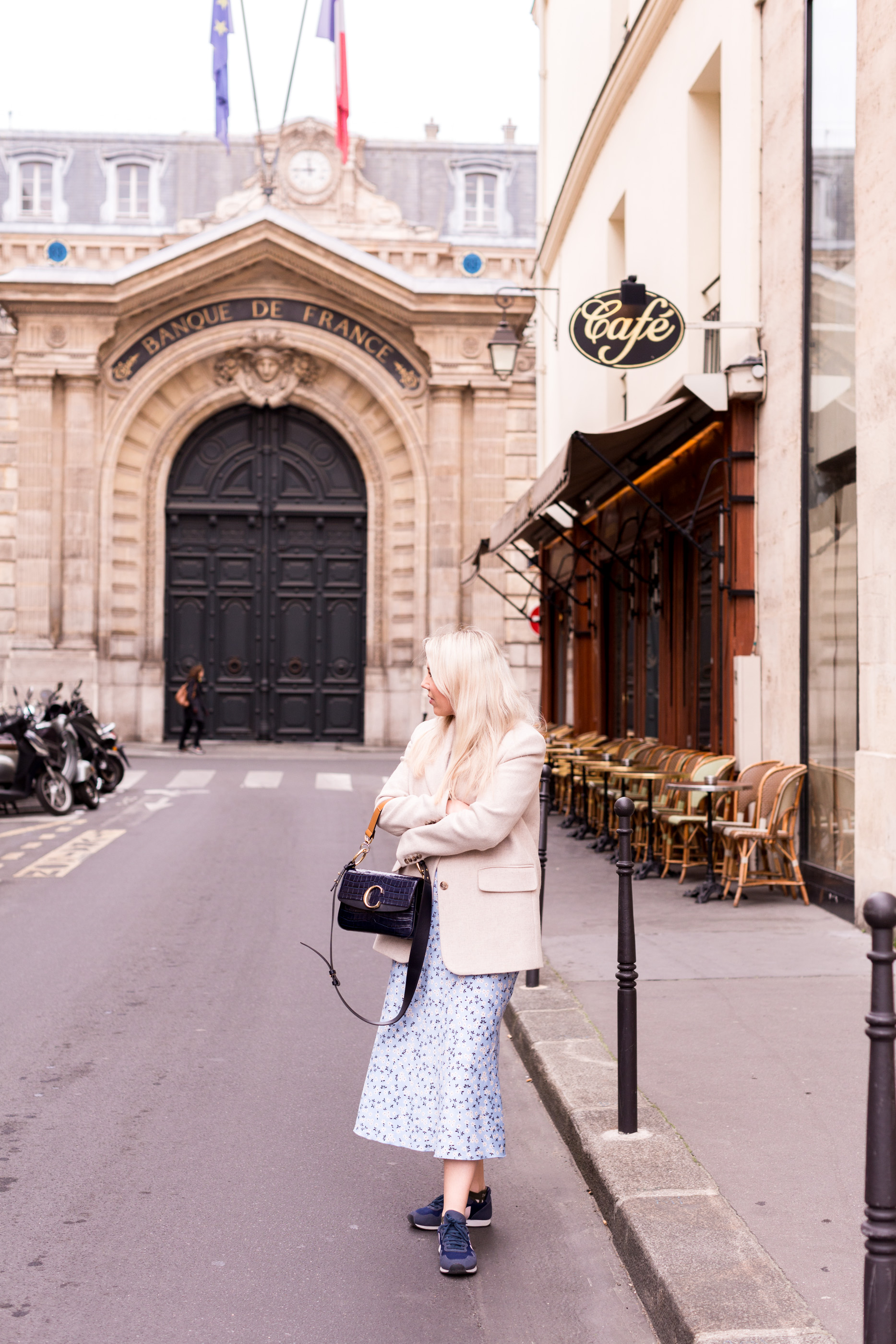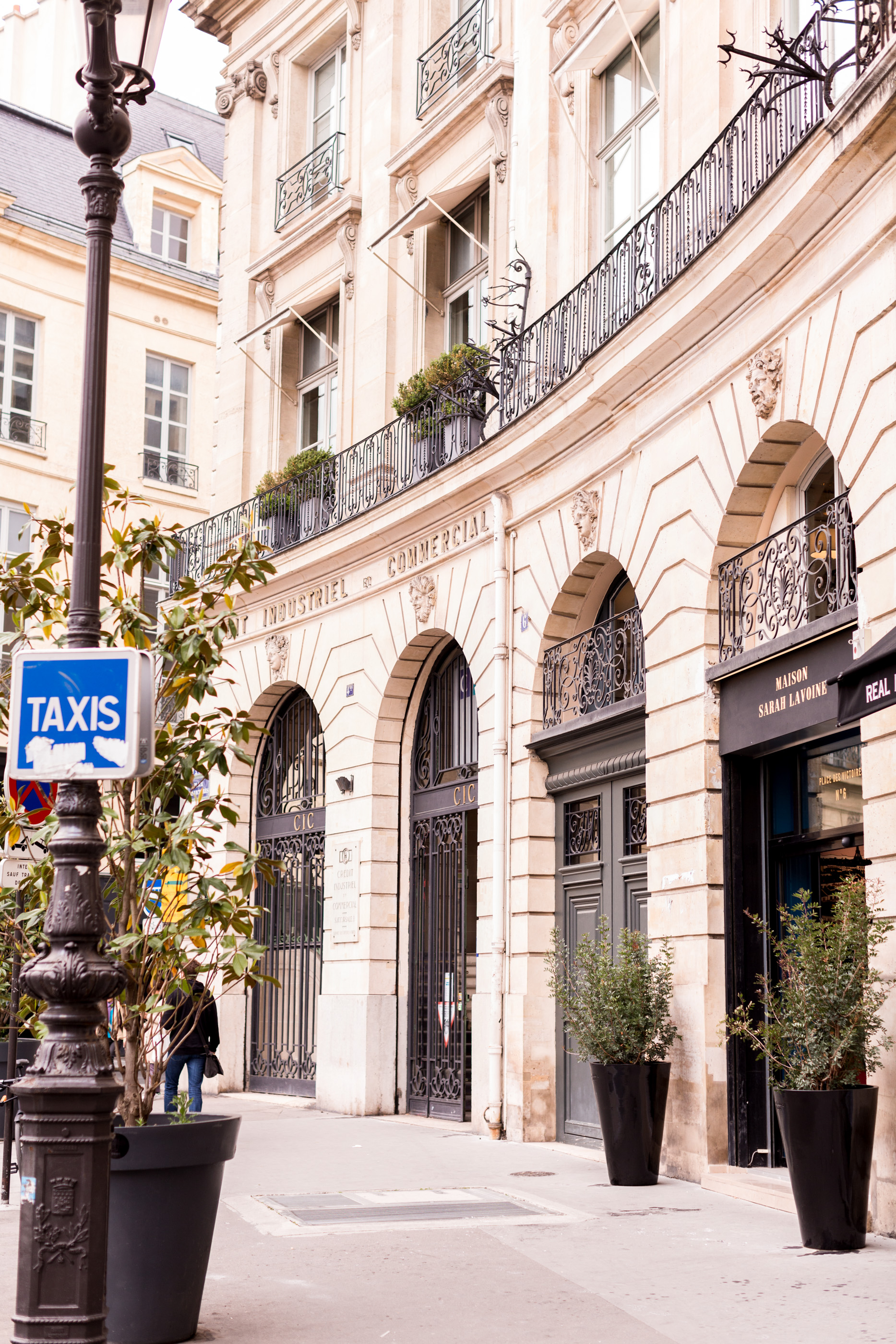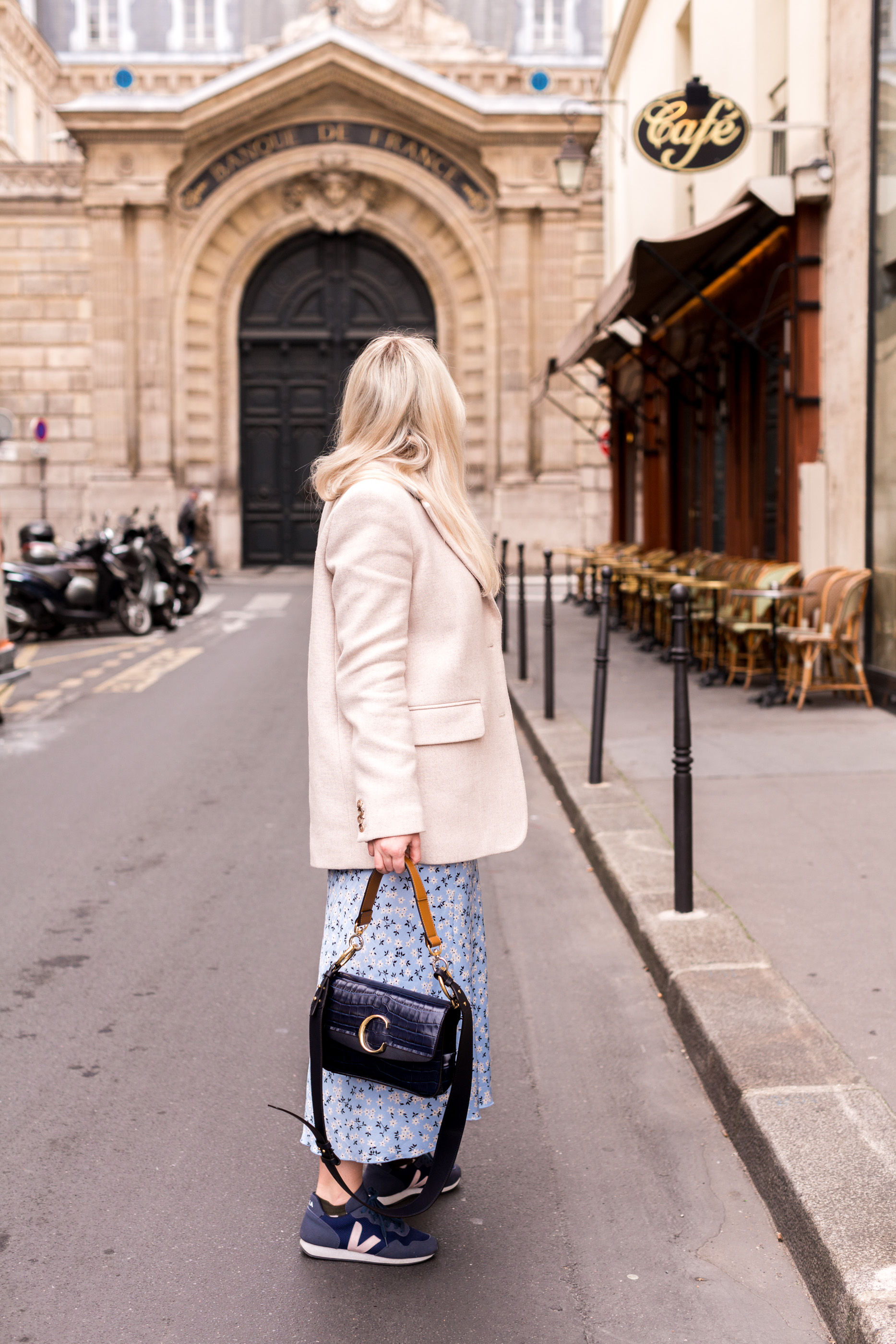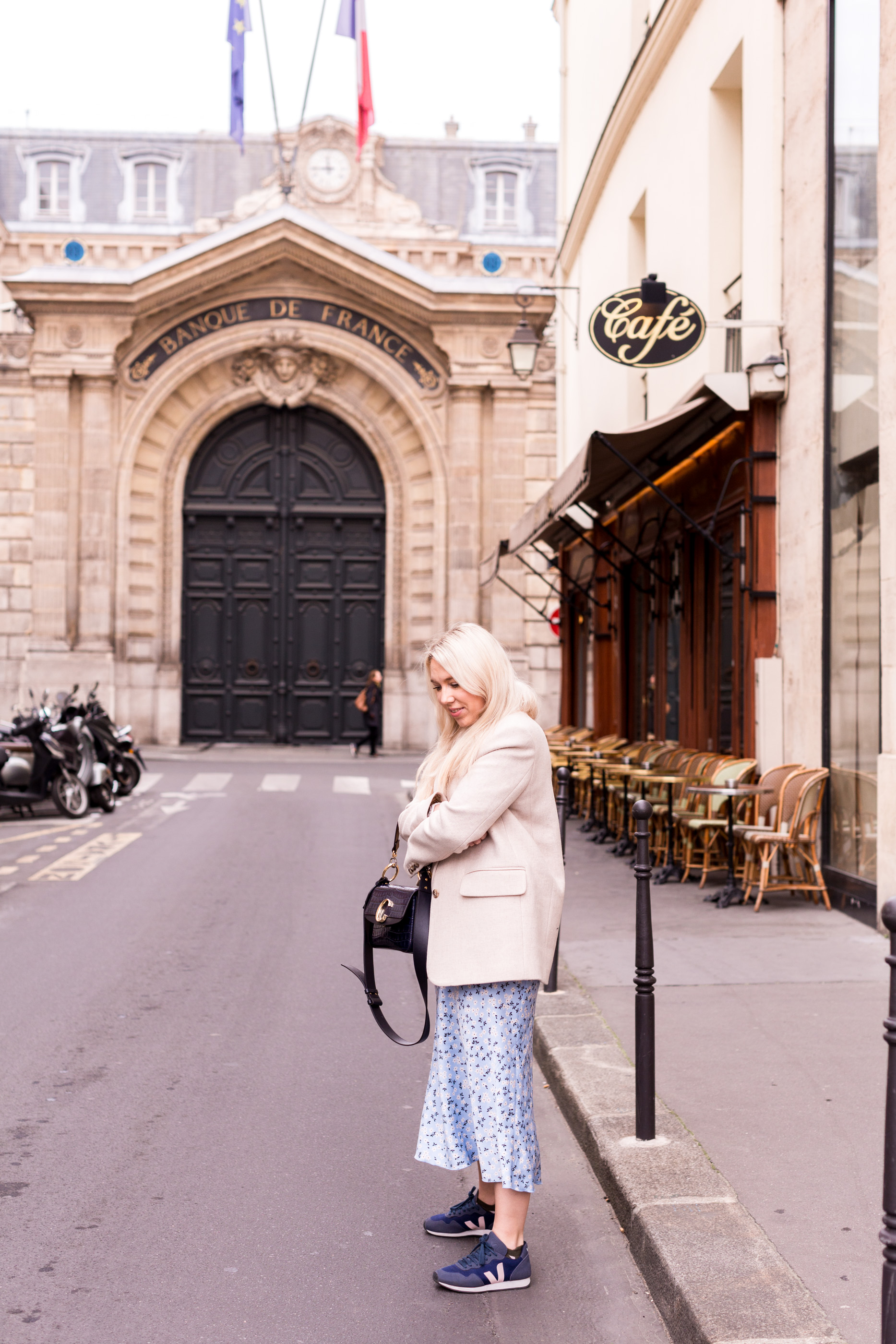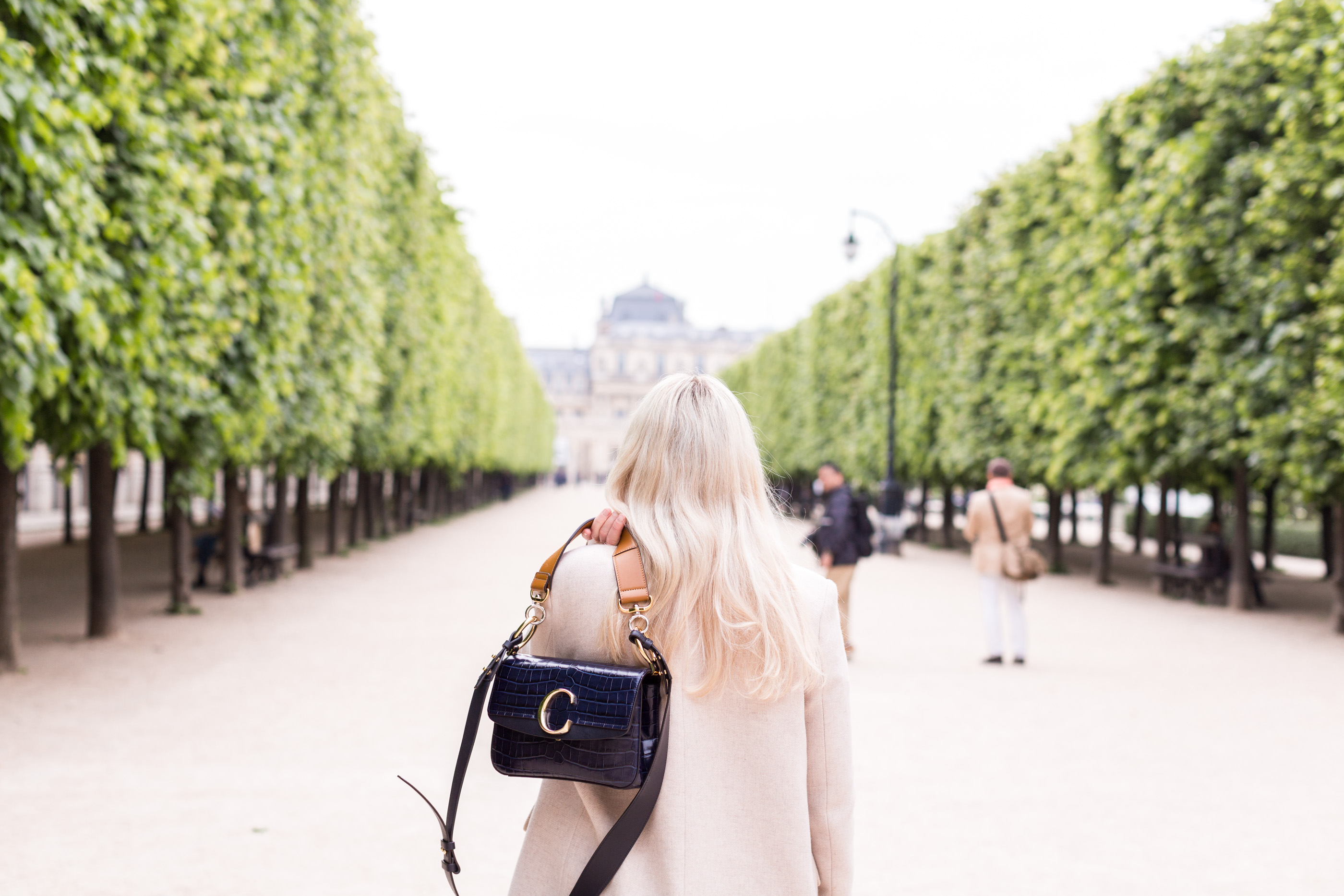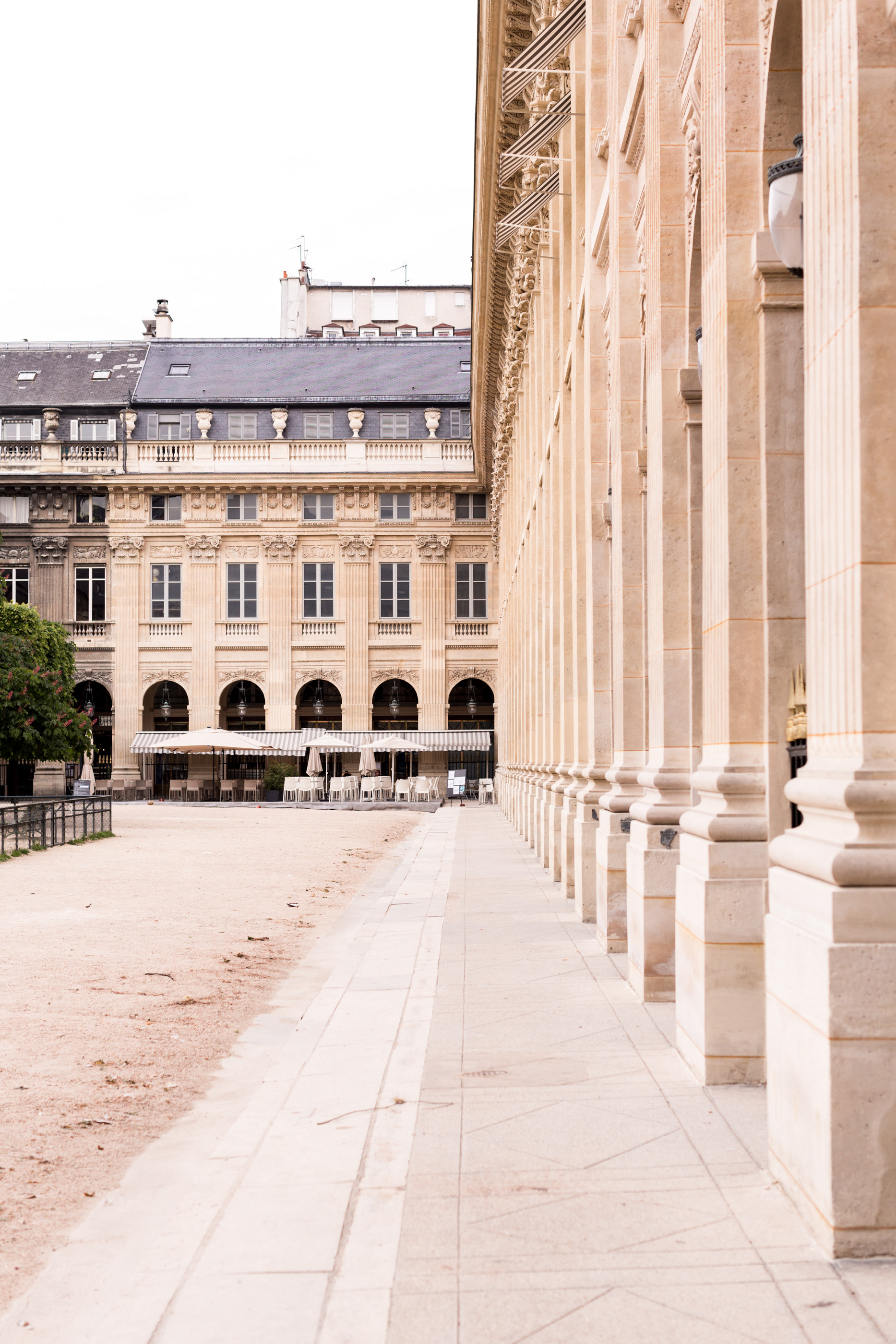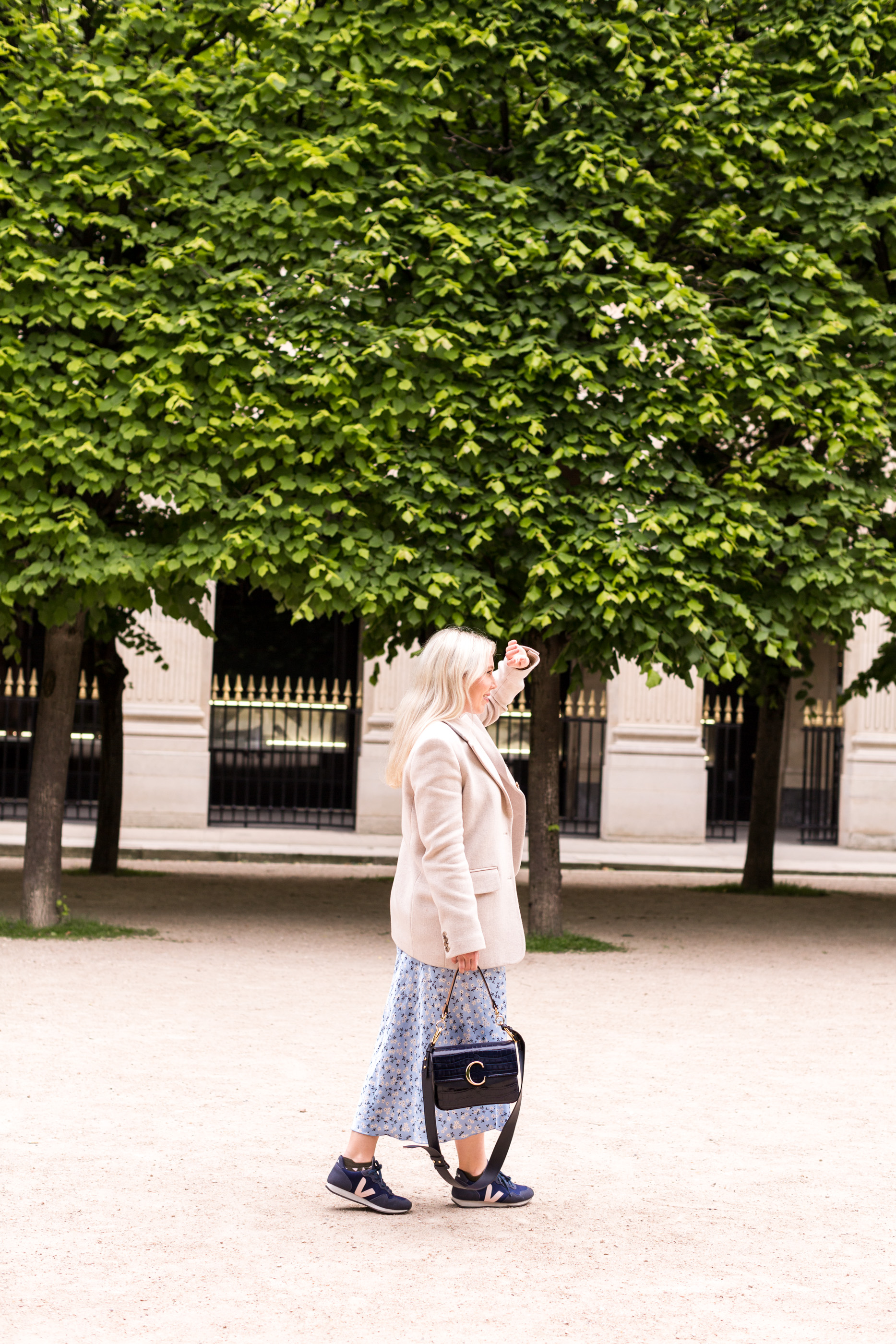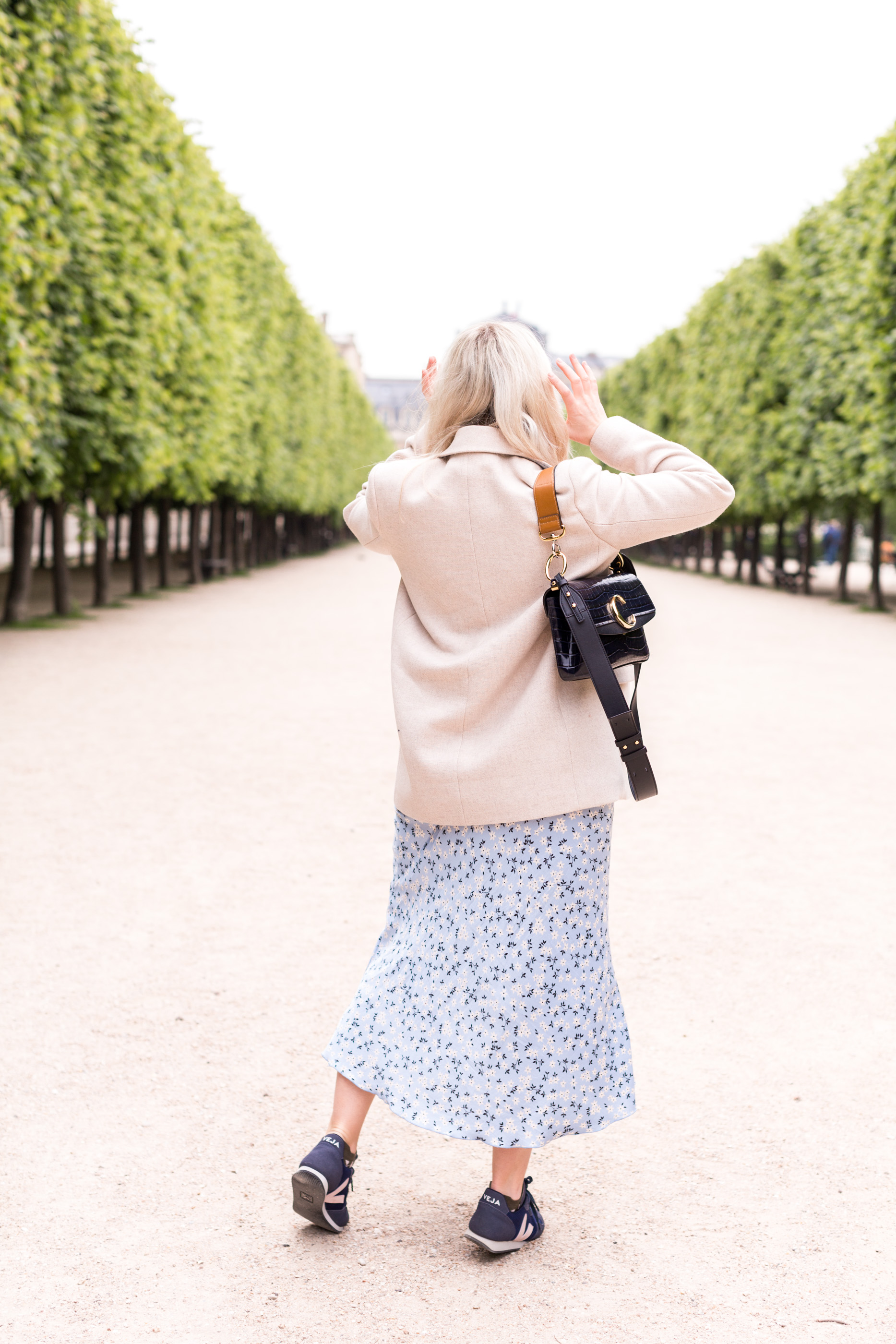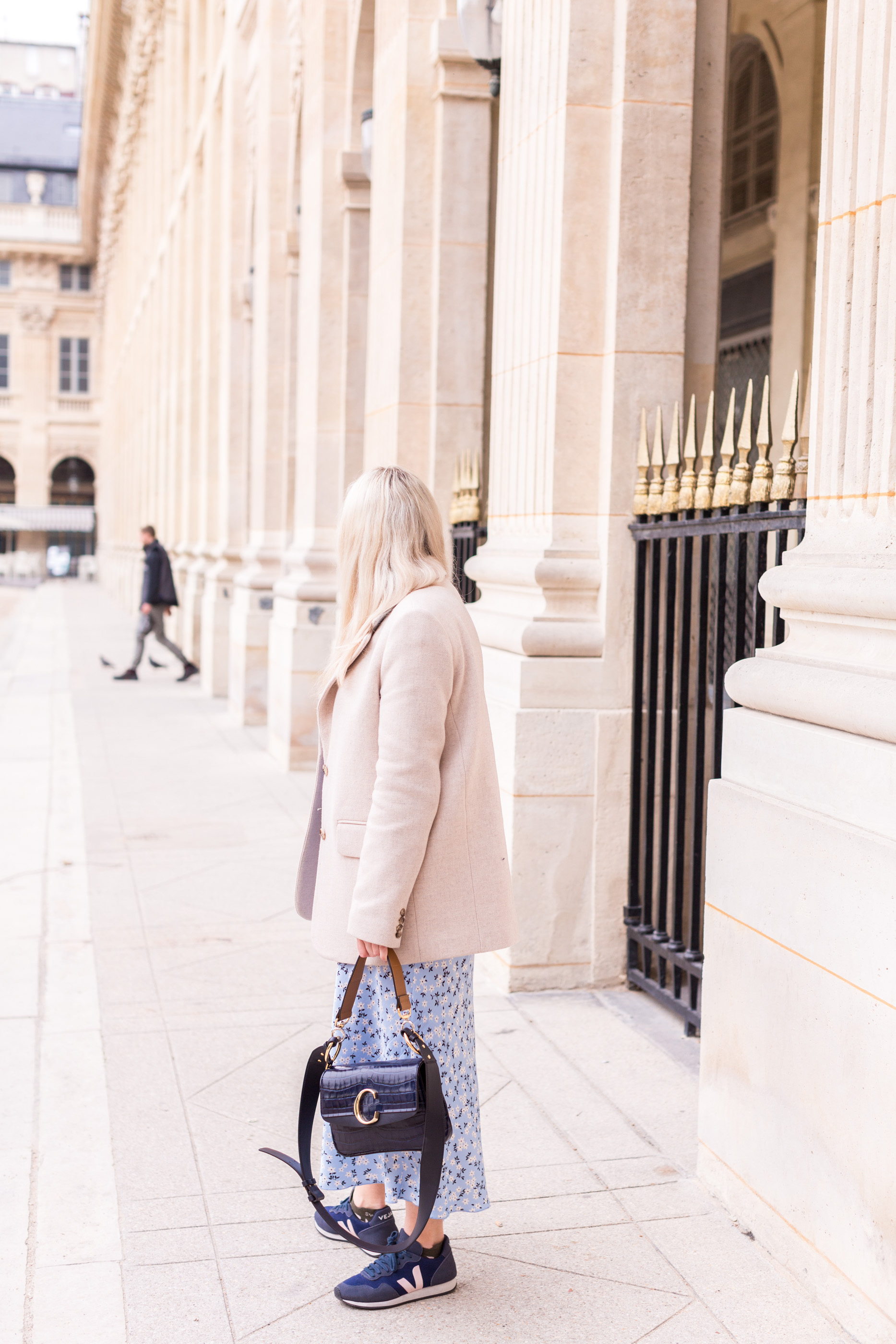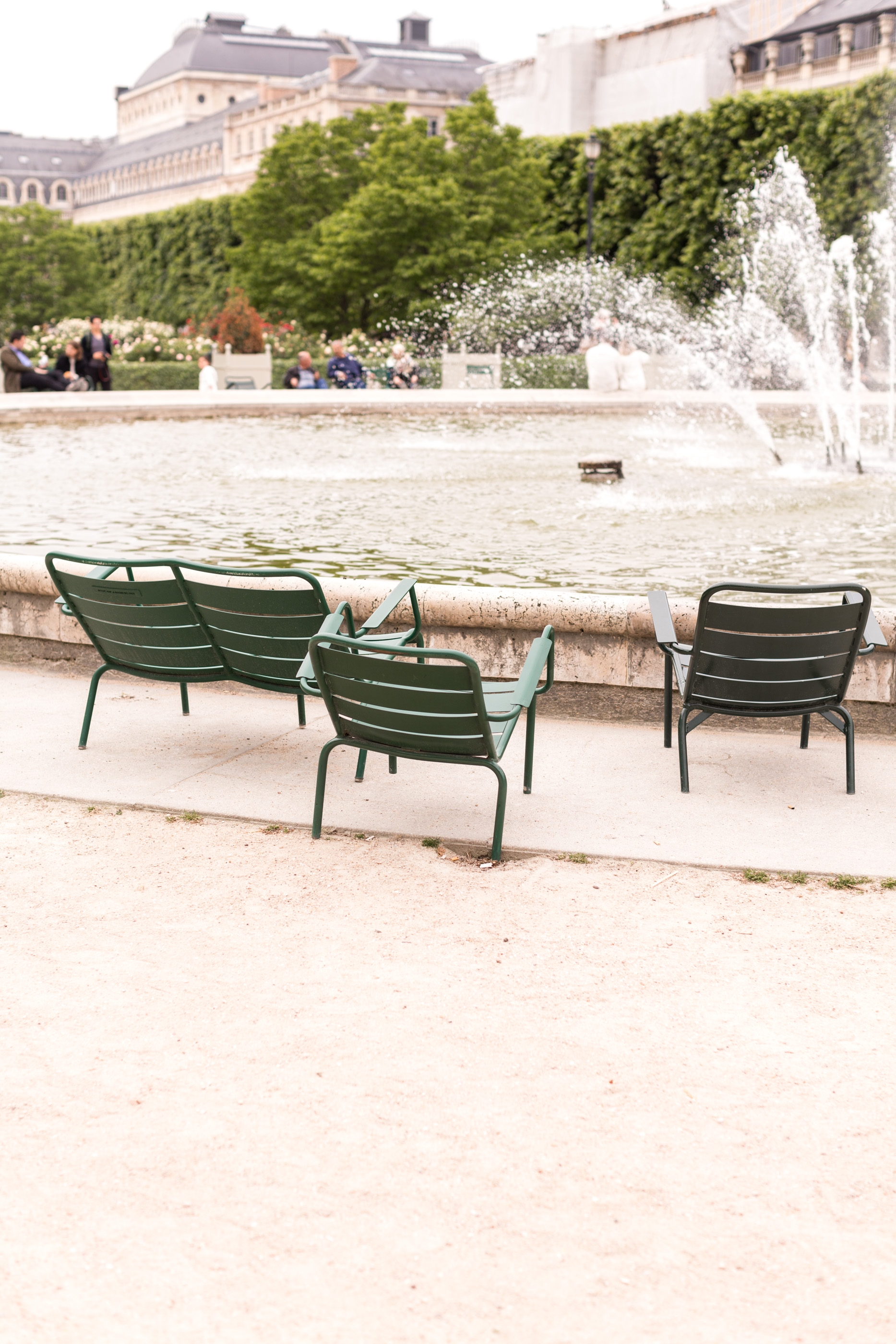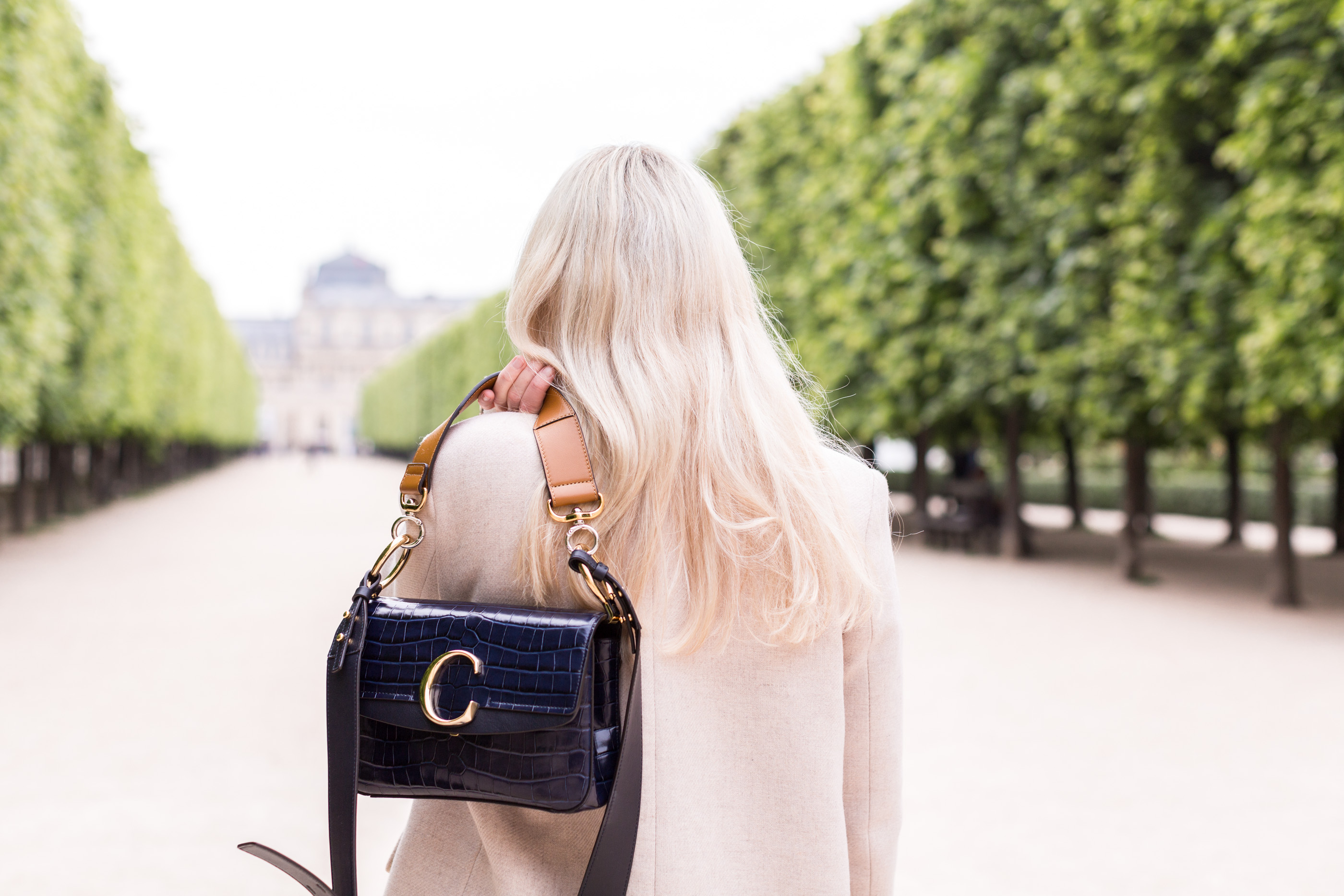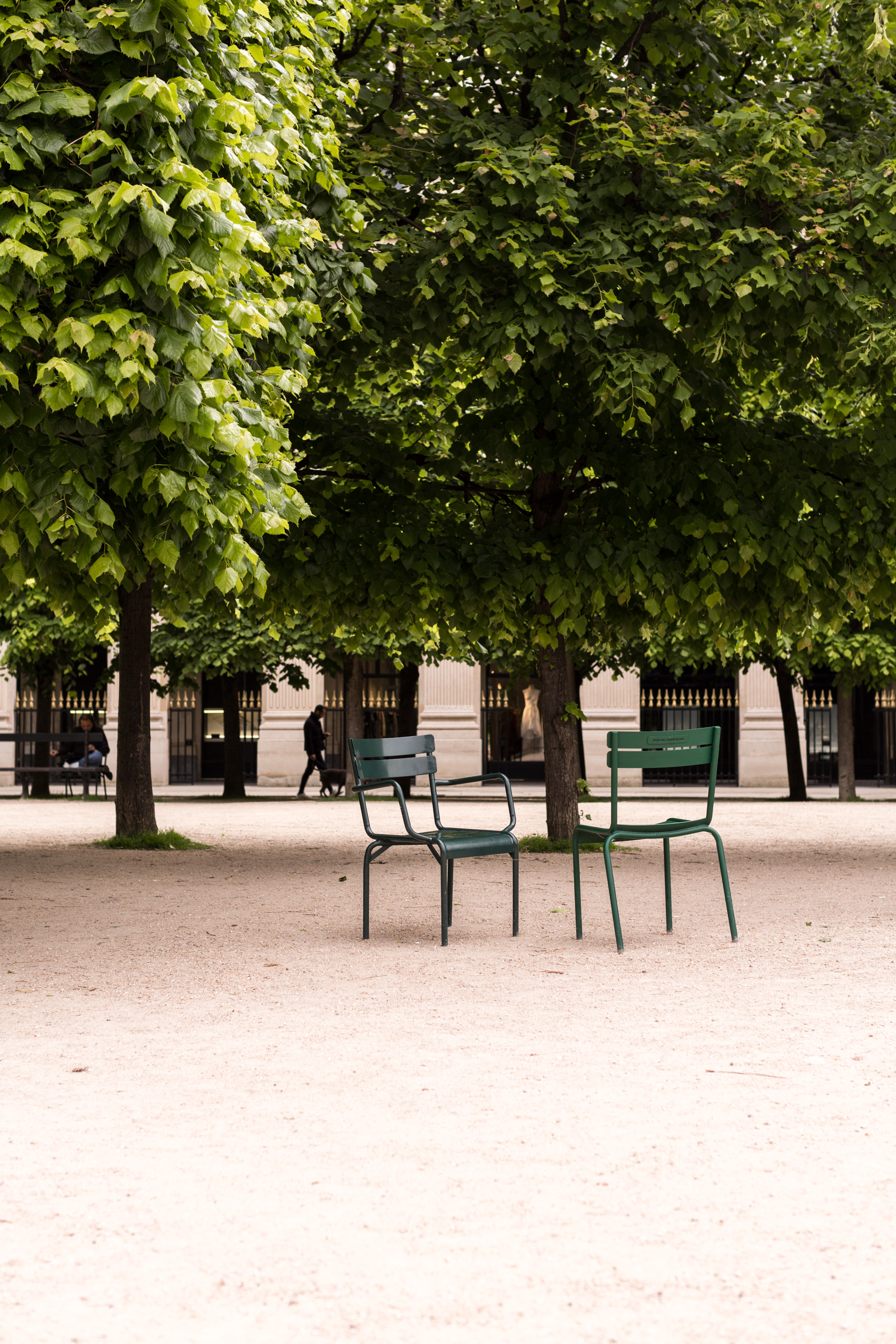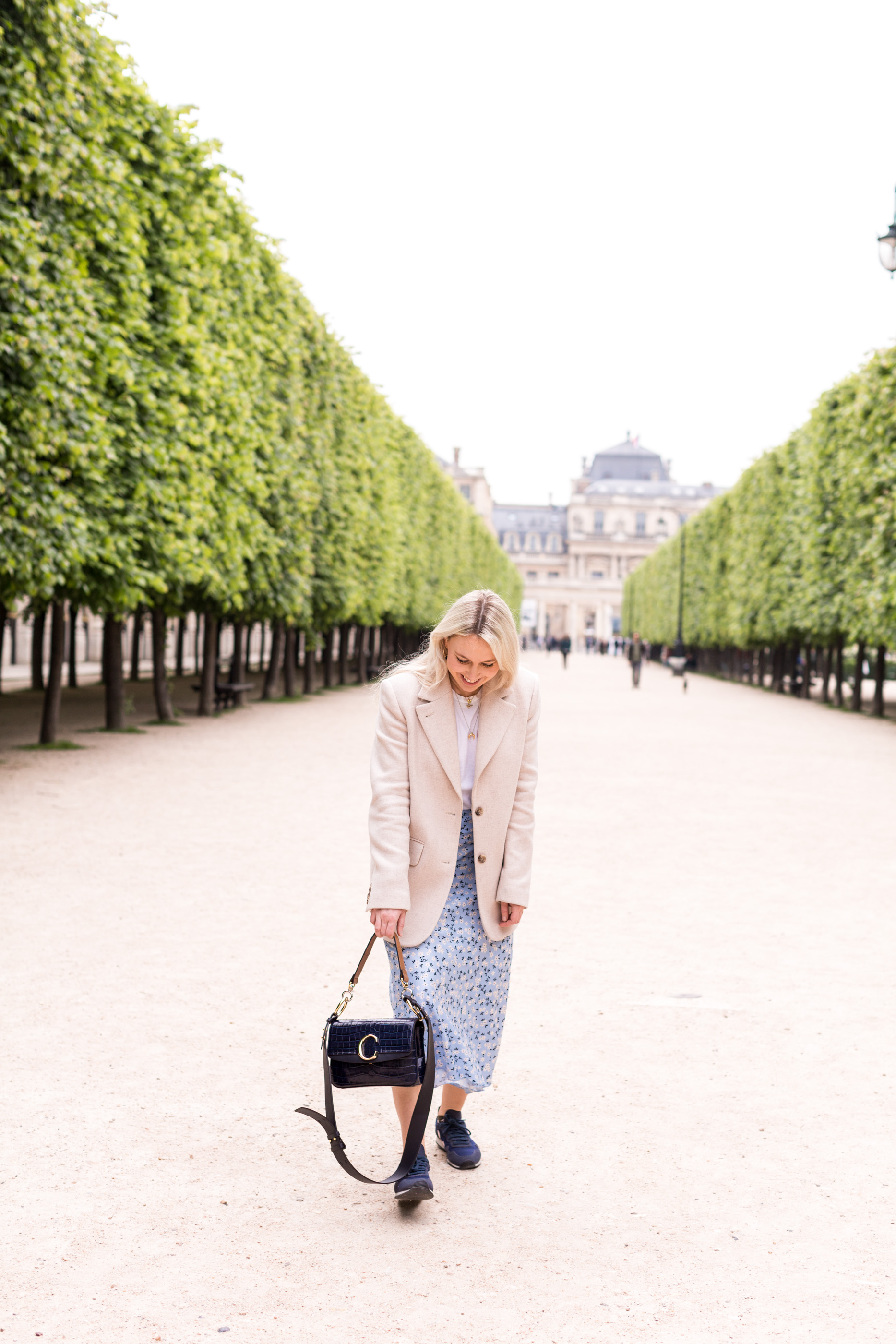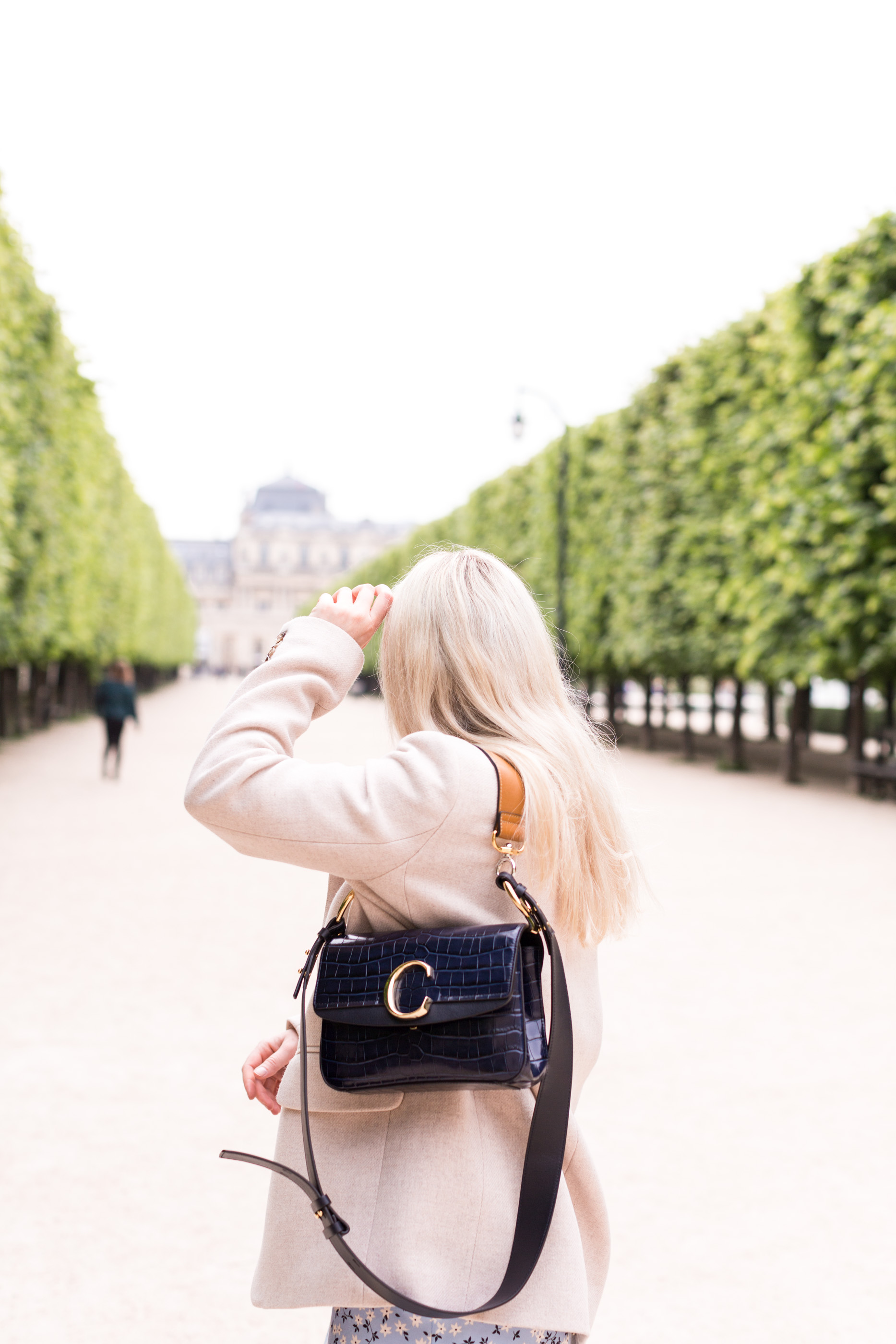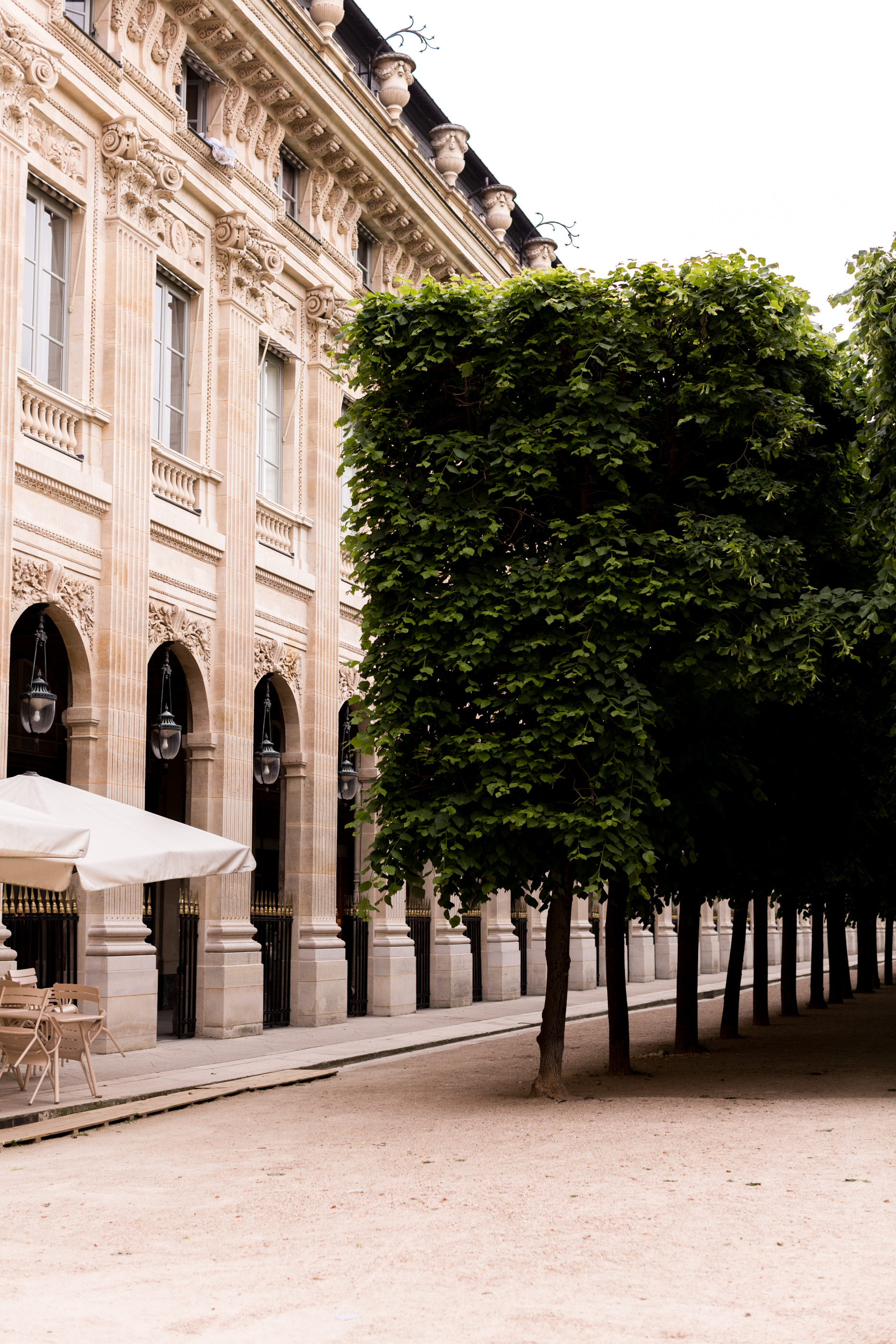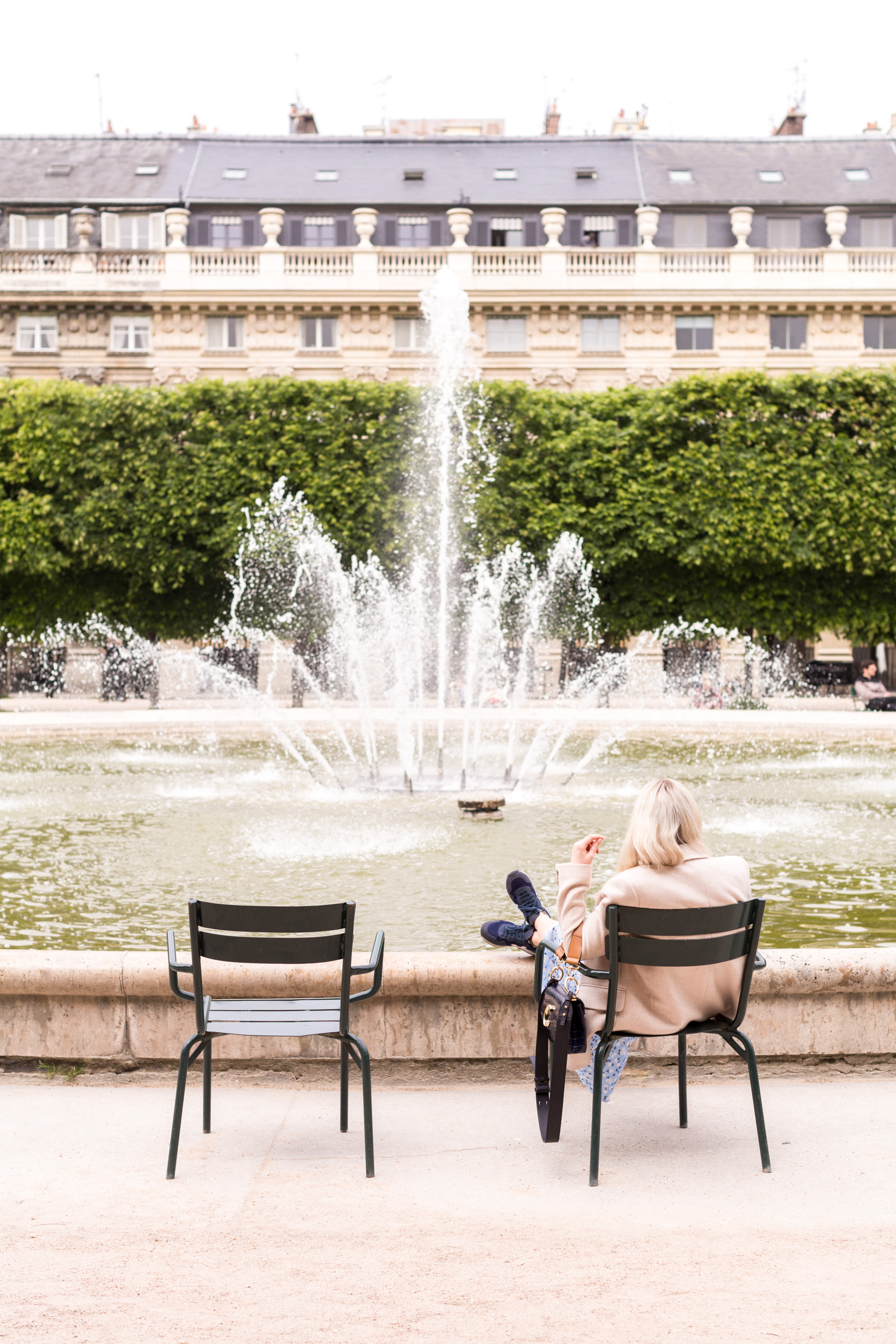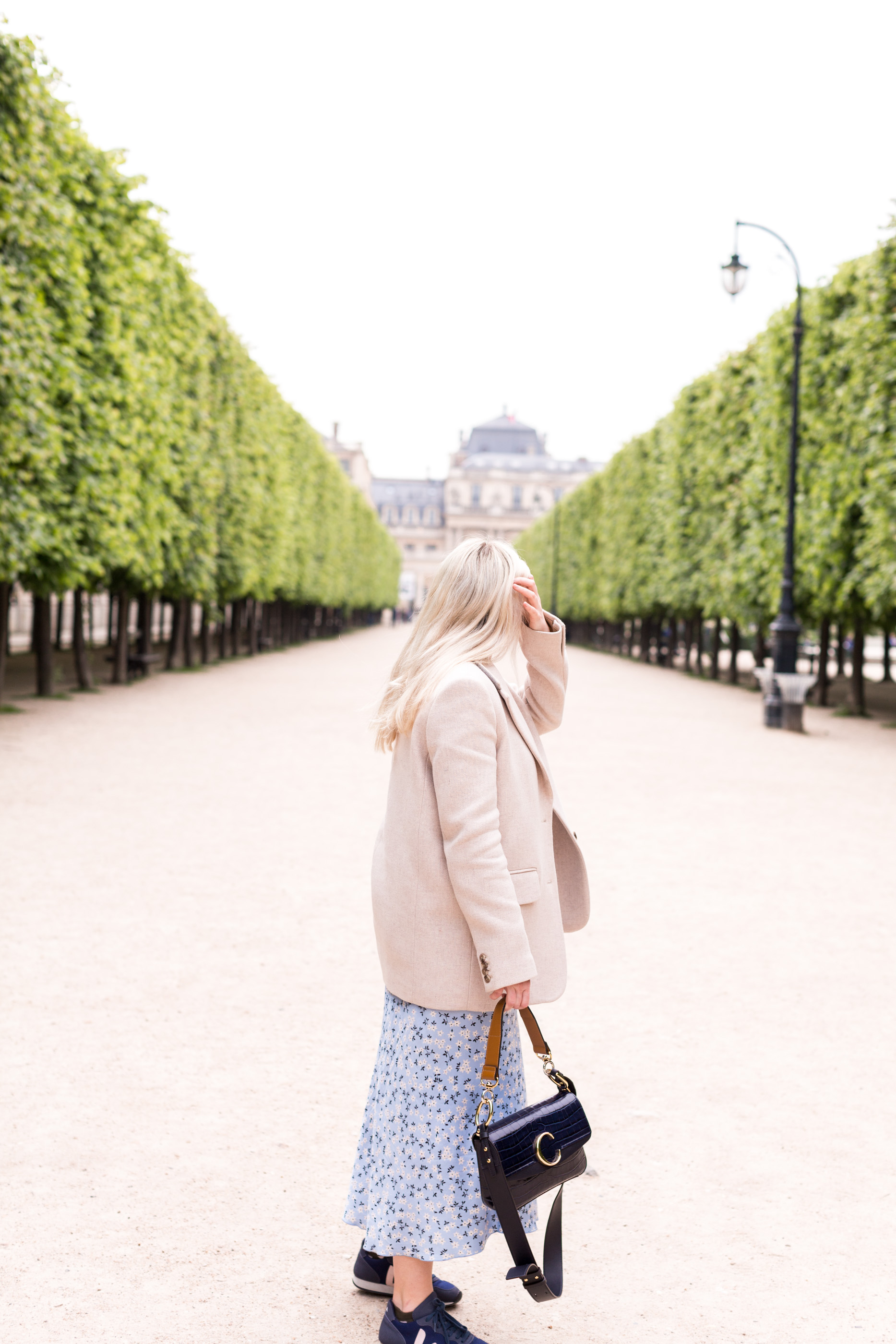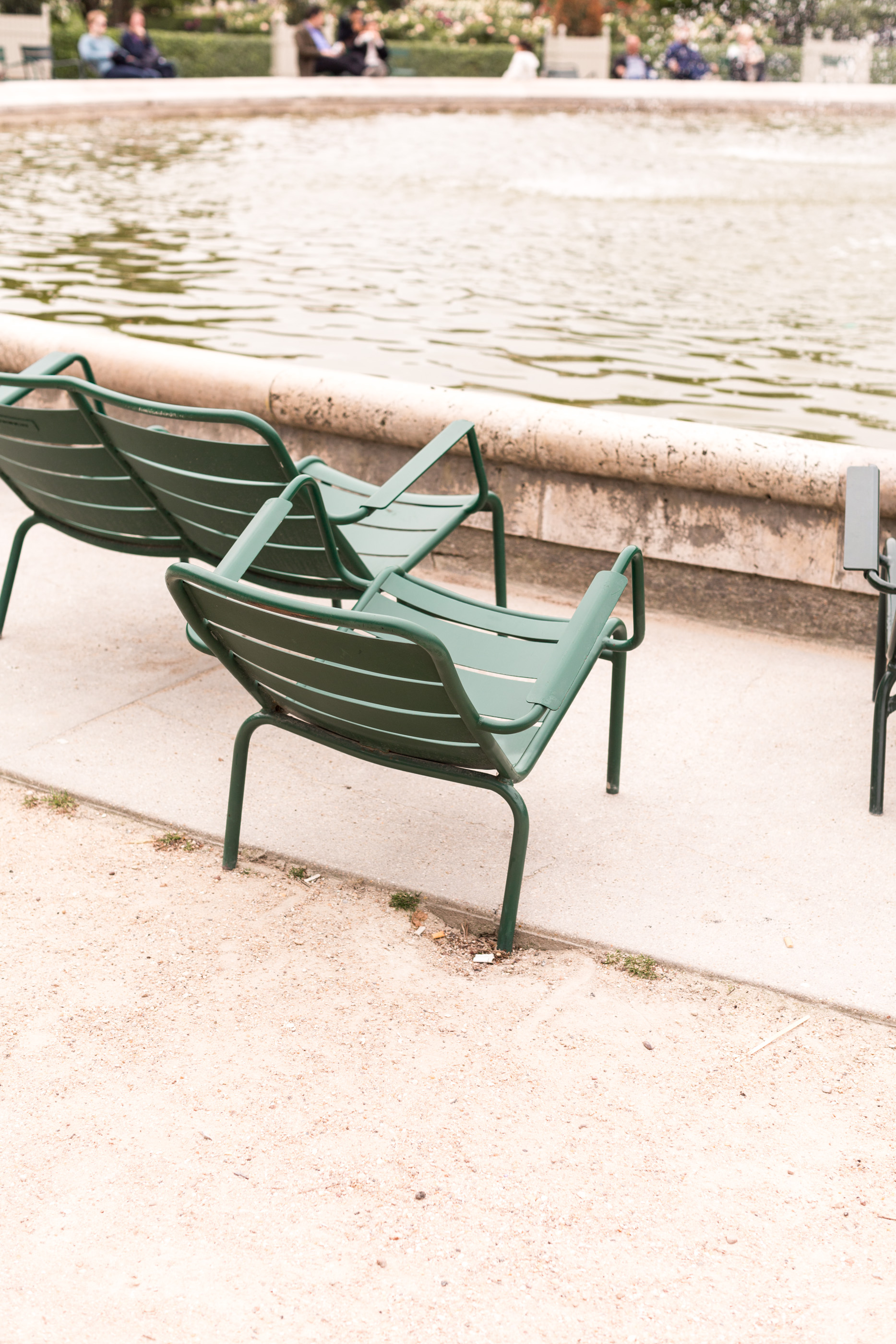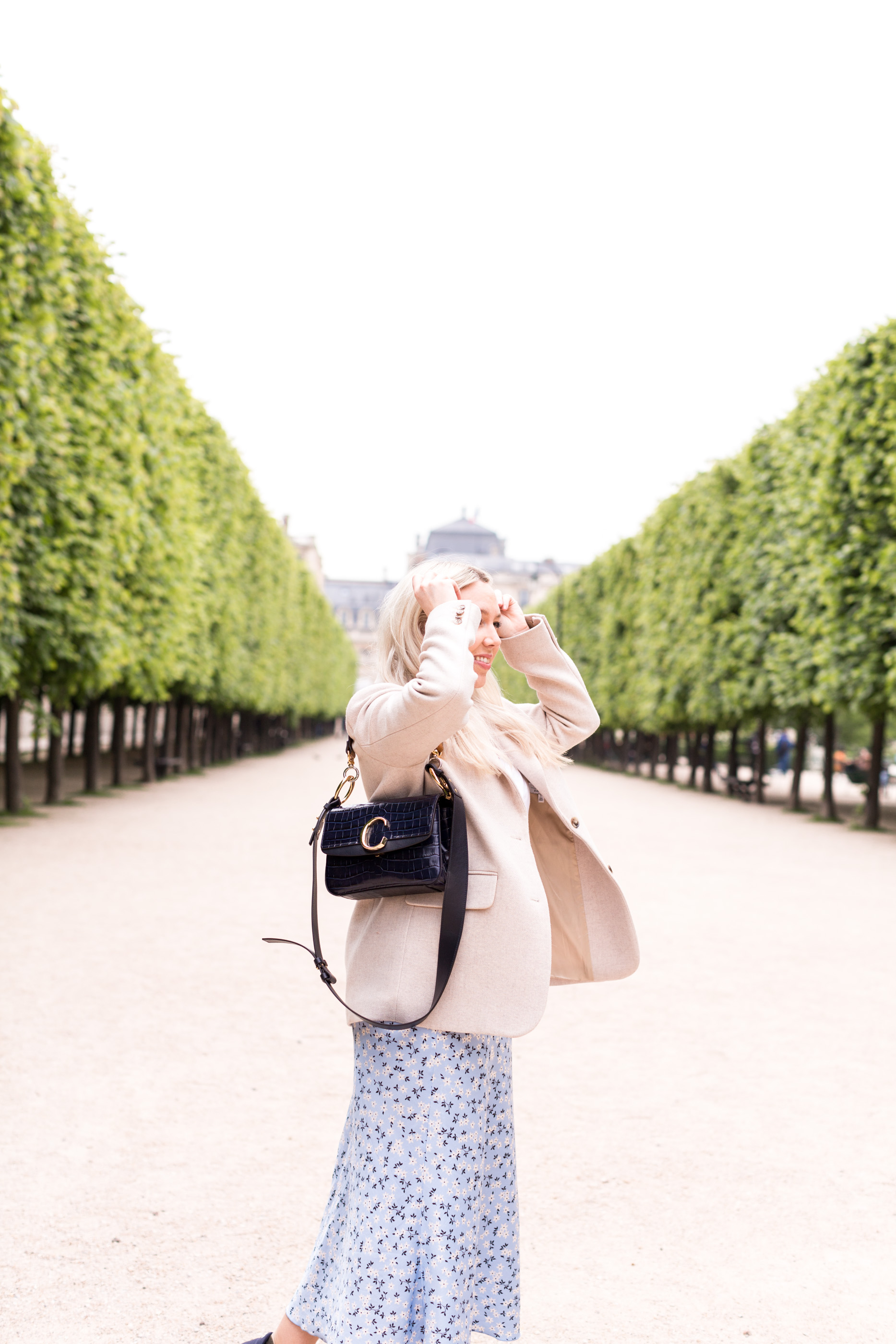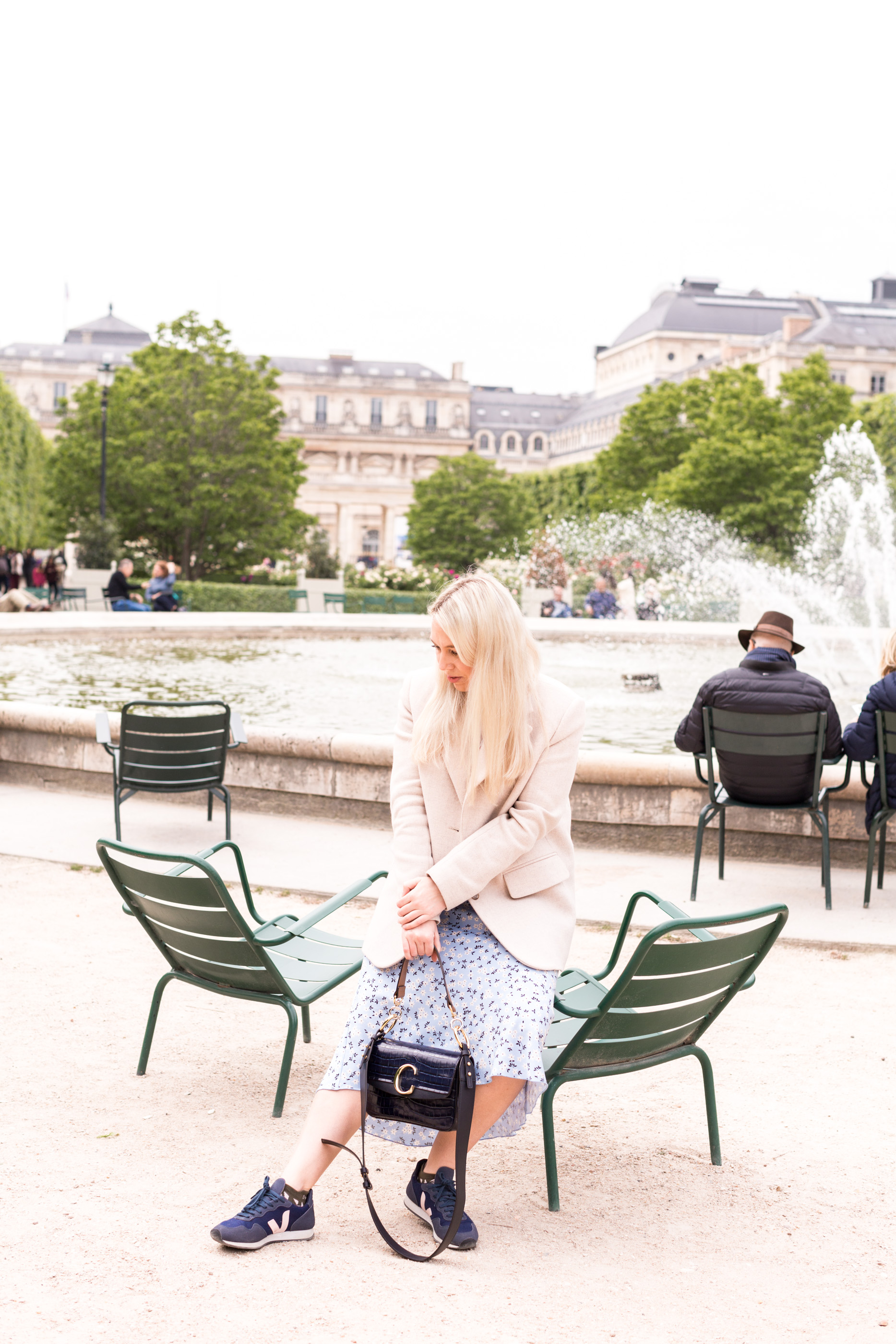 ---
FOODIE SPOTS IN THE FIRST ARRONDISSEMENT
–
If you're looking for a special lunch or dinner spot during your trip to Paris, then Ellsworth and Verjus are well worth a booking. Both of these restaurants sit on the wonderful surrounding wall of le Jardin de Palais Royal, so not only will you get delicious cuisine, you'll also have the perfect surroundings of the Jardins. Both happen to be owned by the same person, which I didn't realise whilst we were away, but it's no wonder both made it high on our list.  The oysters and sea food at Ellsworth was what really caught my eye, and it's definitely on the list again for my next trip. That said, if you're wanting something a little less fine dining, we loved the look of Da Roco
When it comes to Paris, it would be rude not to stop at a local cafe for a quick coffee and tarte aux fraise, or my personal favourite tarte myrtille. Of course Paris is awash with the most incredible of cafes with chic outdoor seating and those perfect french al fresco vibes, and as you'd expect in the 1st Arrondissement, the cafes air on the upmarket side which means two things. You can expect a slightly heftier price tag, but boy the people watching is good. We actually stumbled upon Le Nemours and it didn't take long before I was calling the waiter over for a table for two. Le Nemours is slightly off the main road before you head towards Le Louvre, which means it seems to pull in a local versus the typical tourist crowd, which I personally love, the patisserie was delicious and it was the perfect spot to take a midday break.
We didn't go to Cafe Angelina, but if you're into those instagram 'it' spots then Cafe Angelina just near Place Vendome, is worth adding to your list alongside Cafe De Flores.
Flottes is a typical french Brasserie that I've eaten at a couple of times before, namely on trips for work when I've been travelling solo and staying near by at Hotel Castille. It's the perfect spot for a late evening dinner, sat outside, watching the world pass by. It's also in the ideal location for a post dinner stroll towards Jardin des Tuileries.
---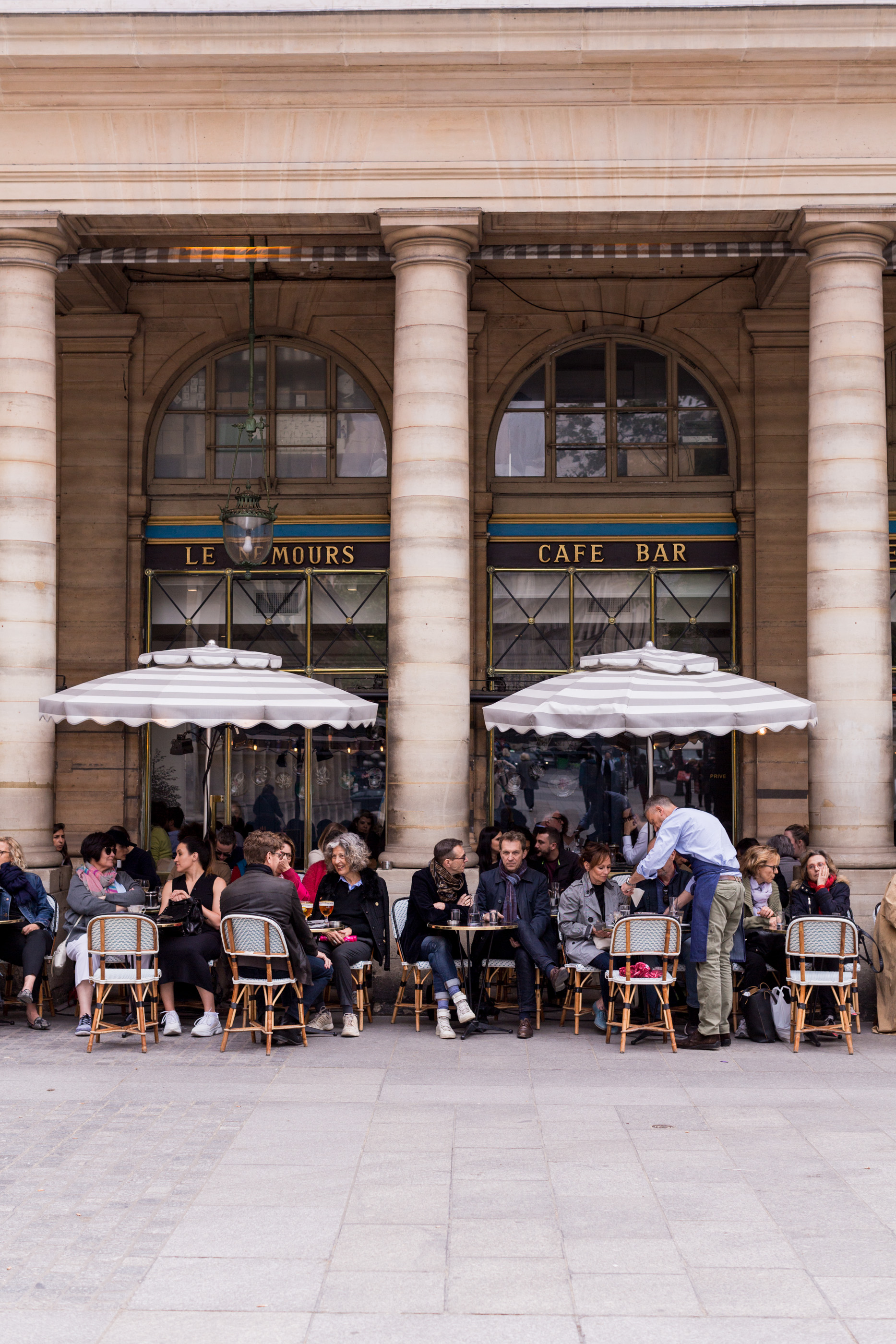 ---
---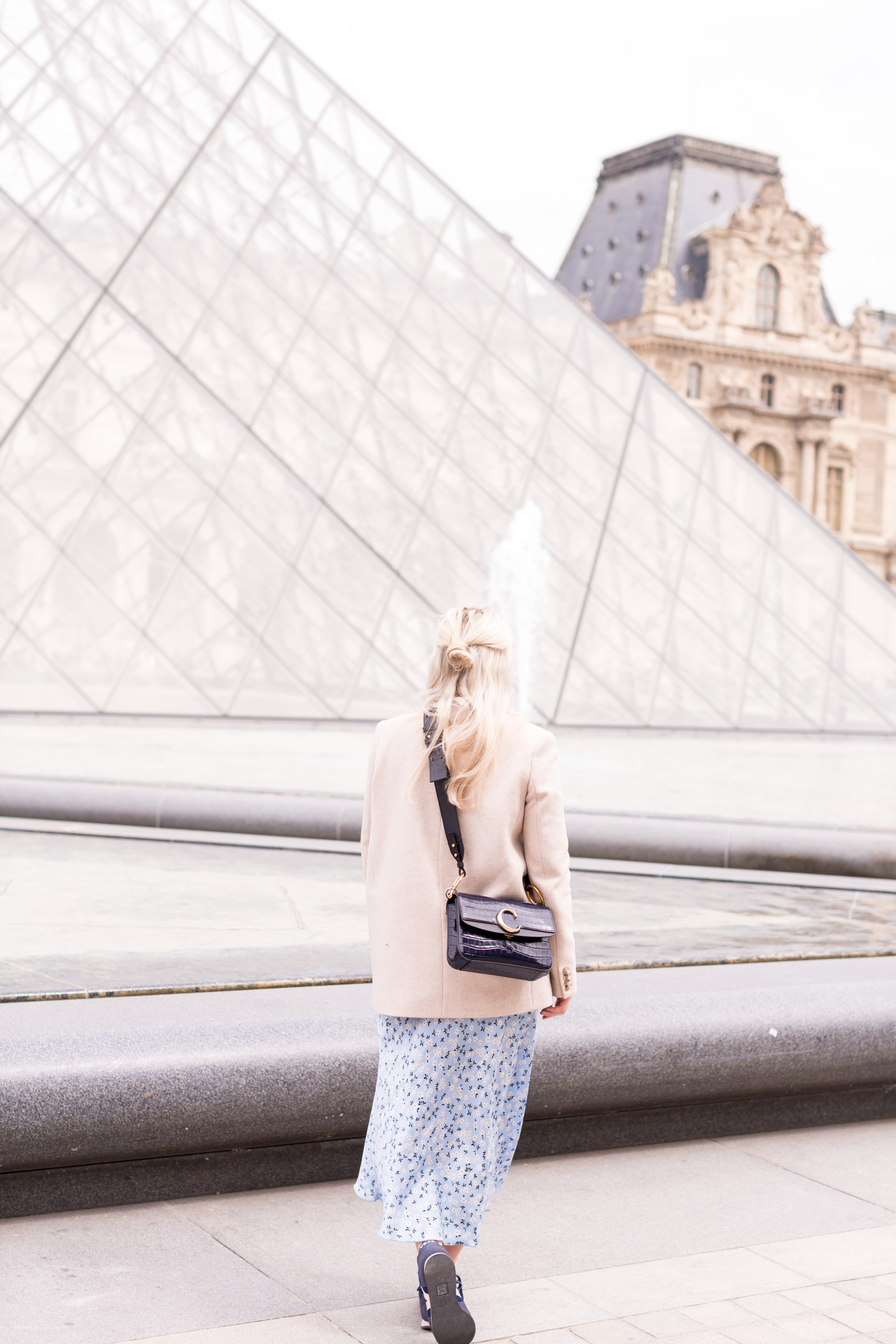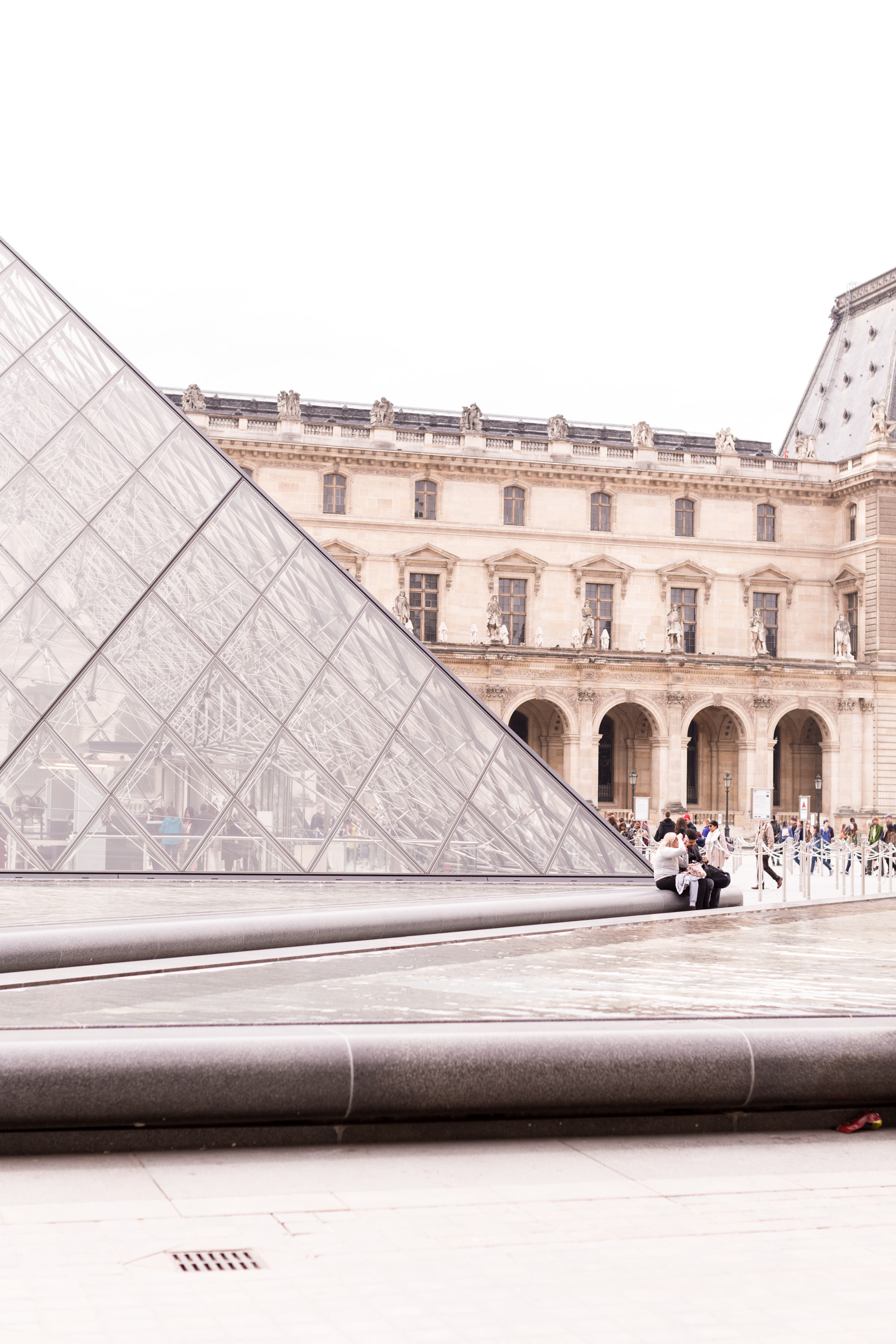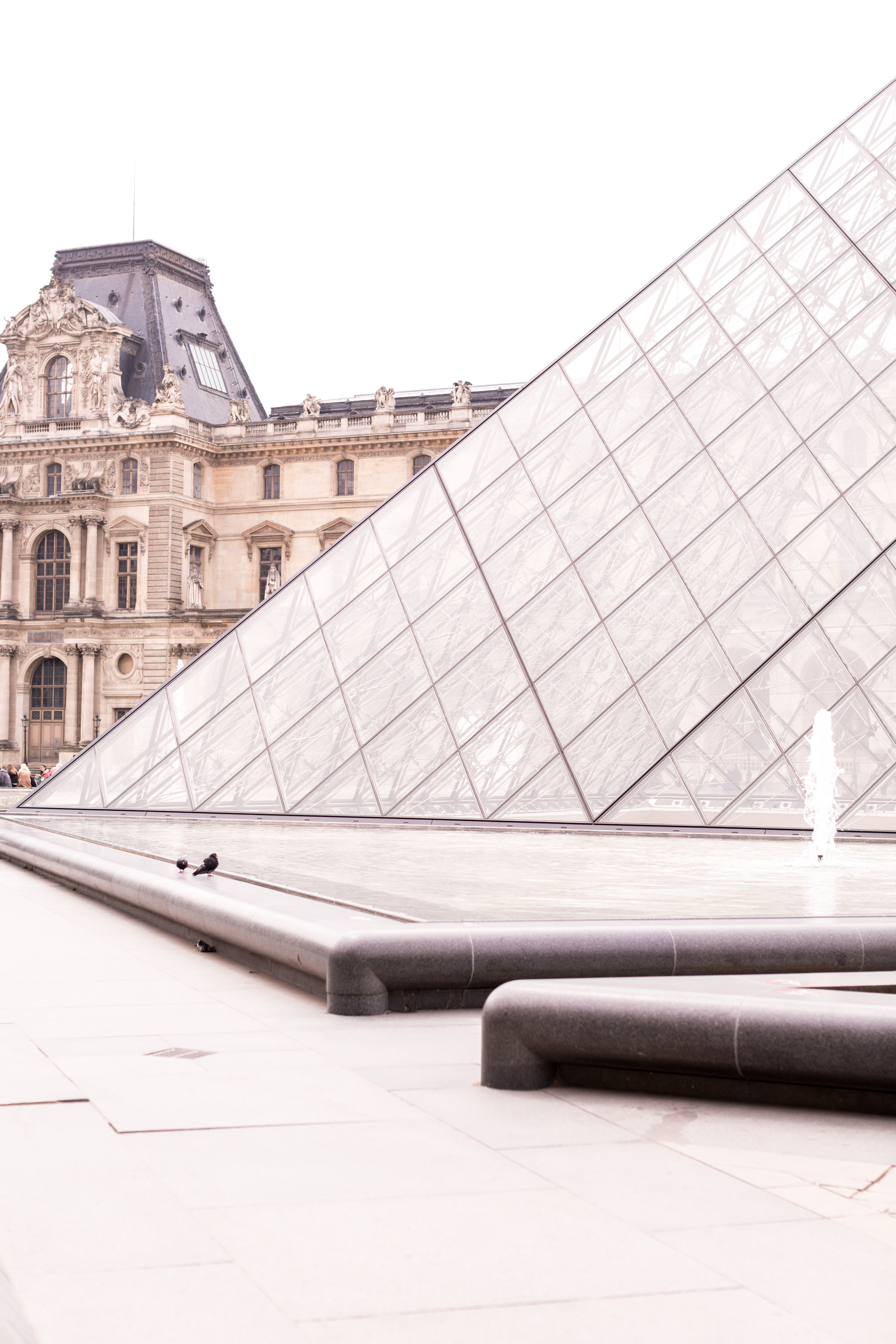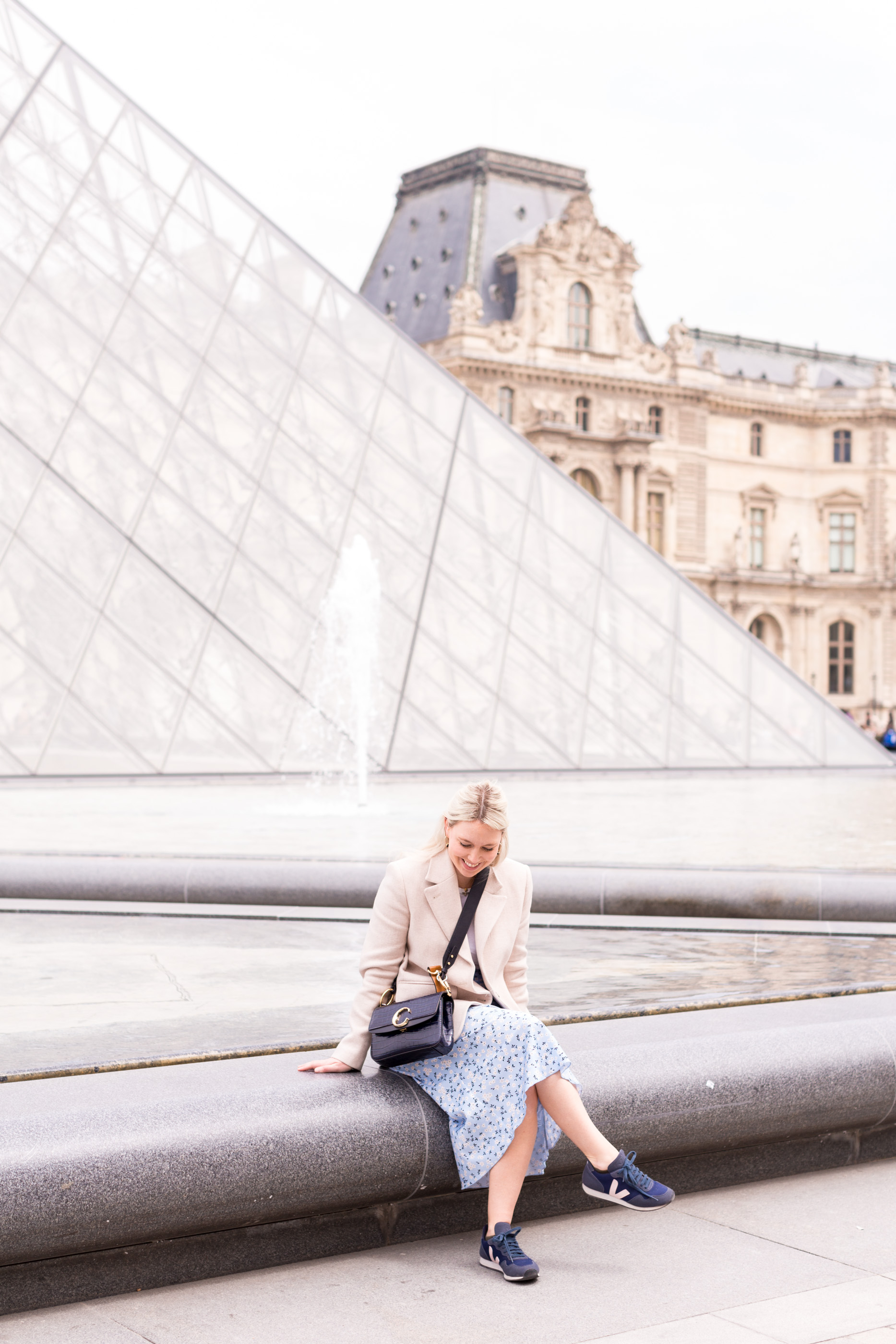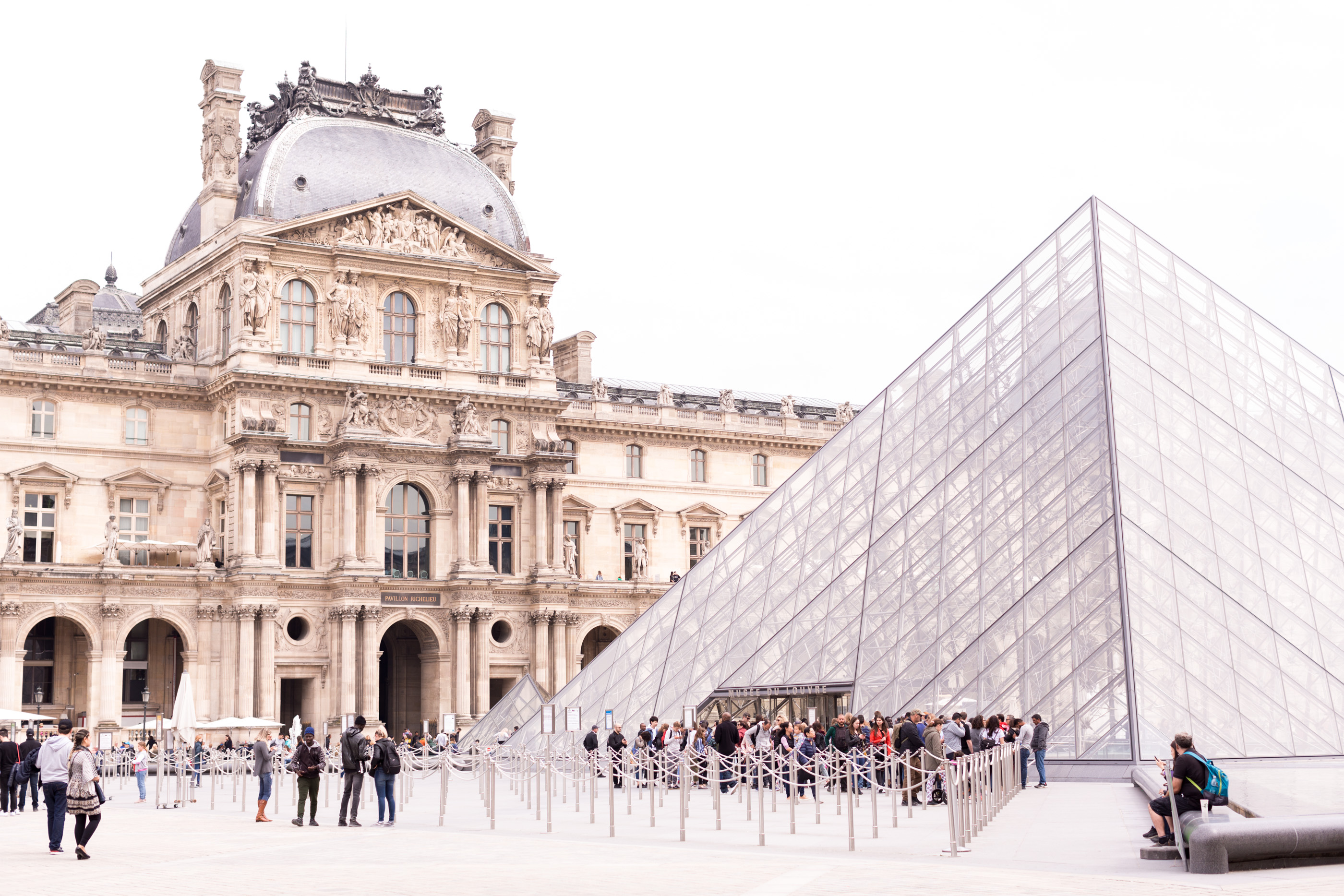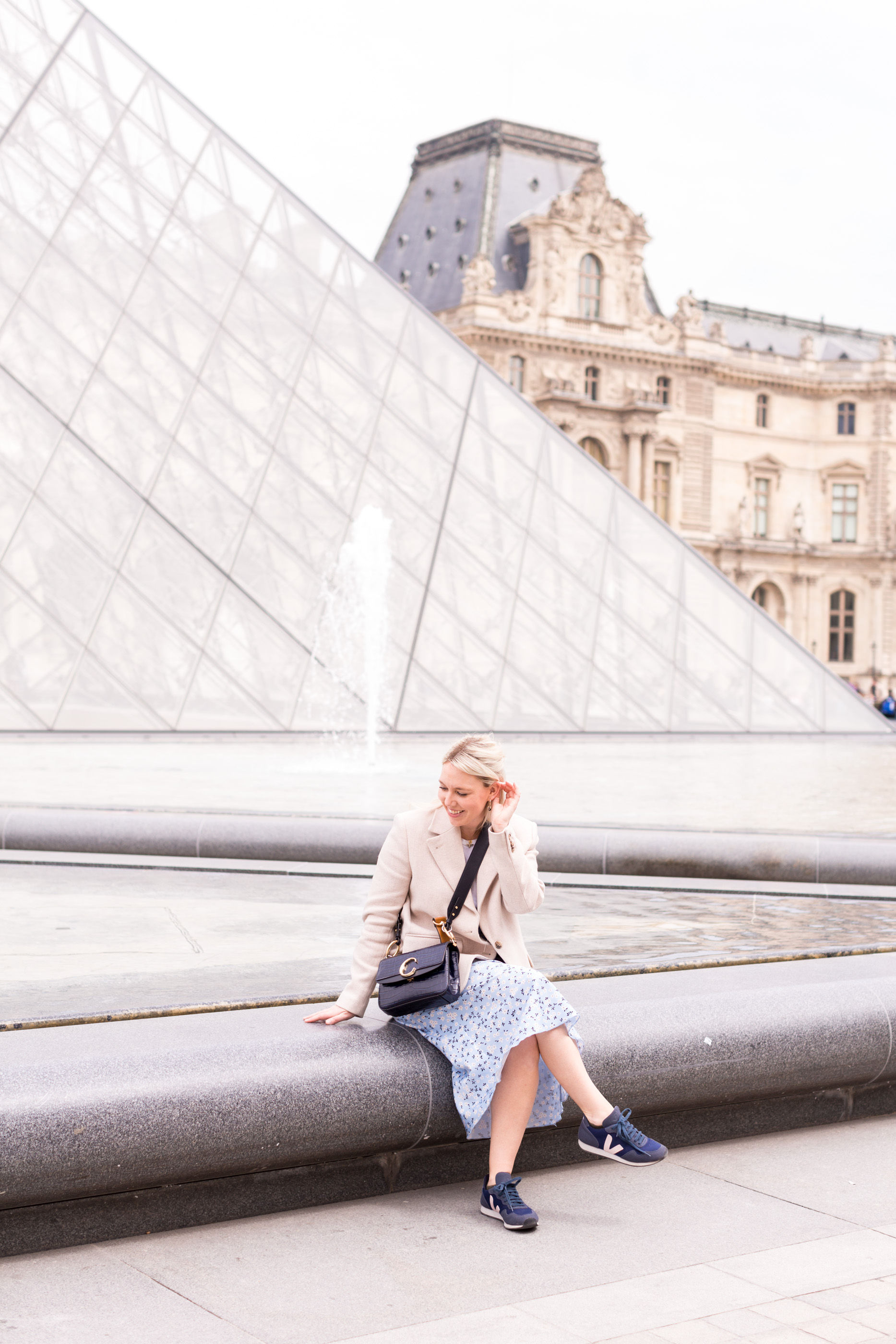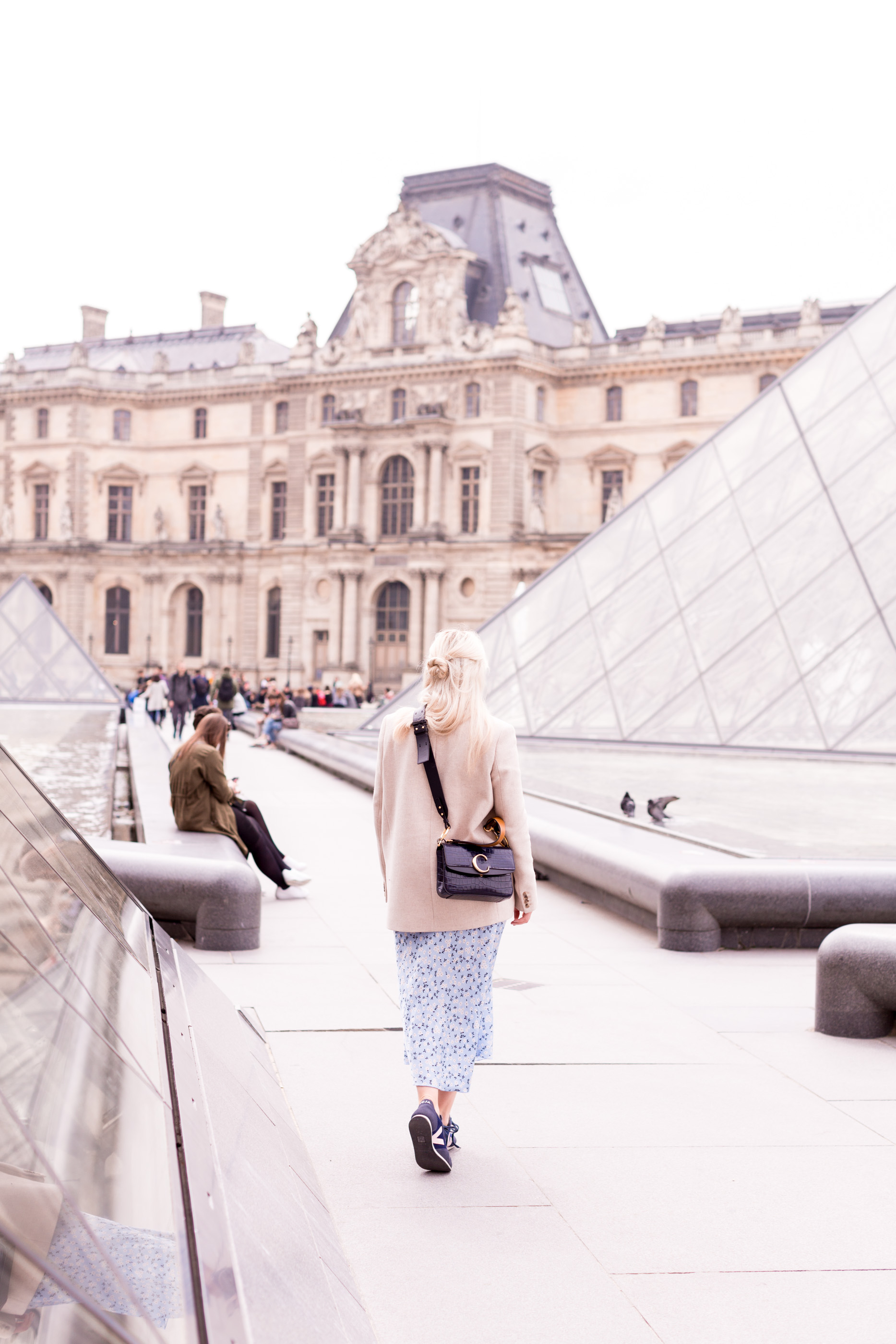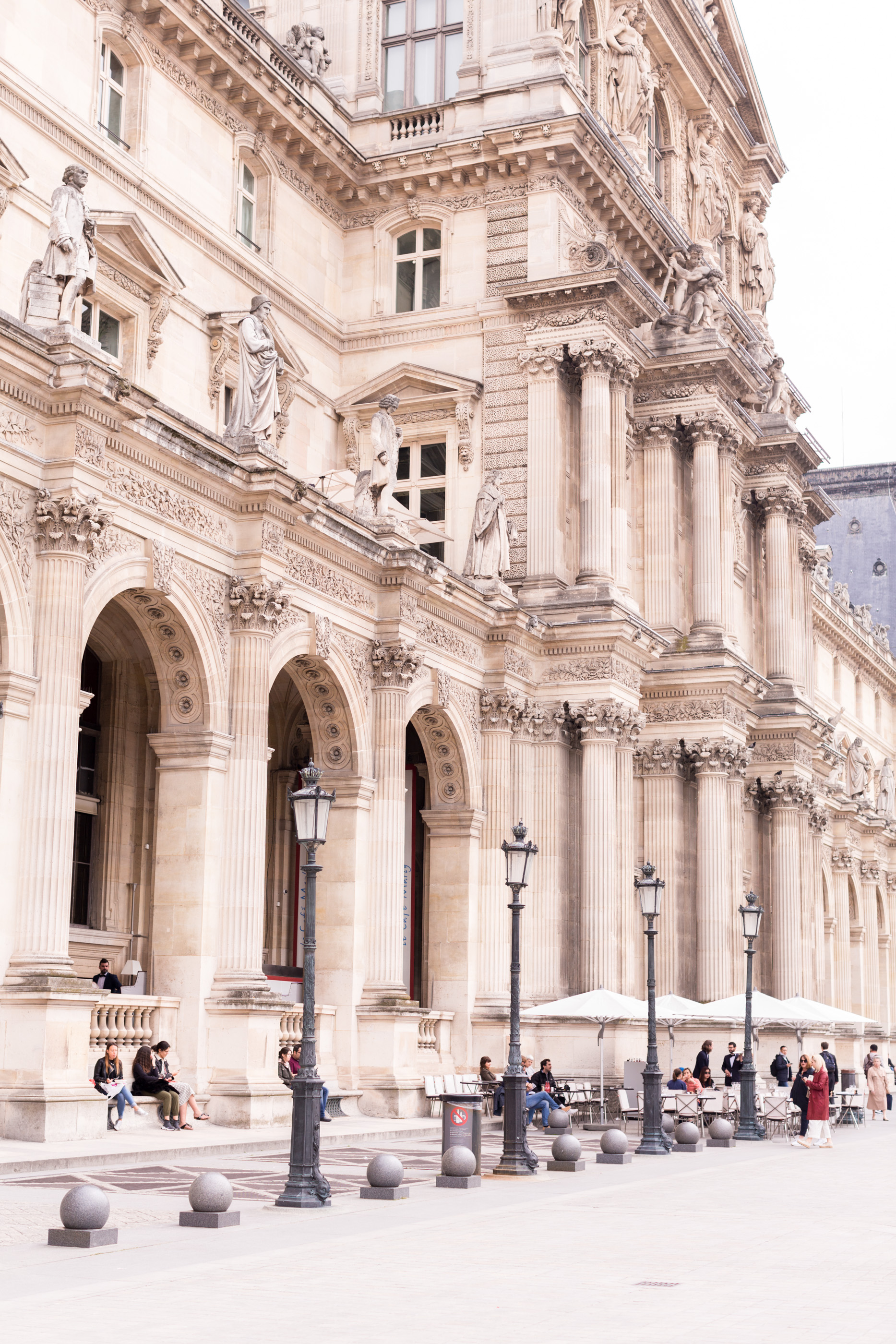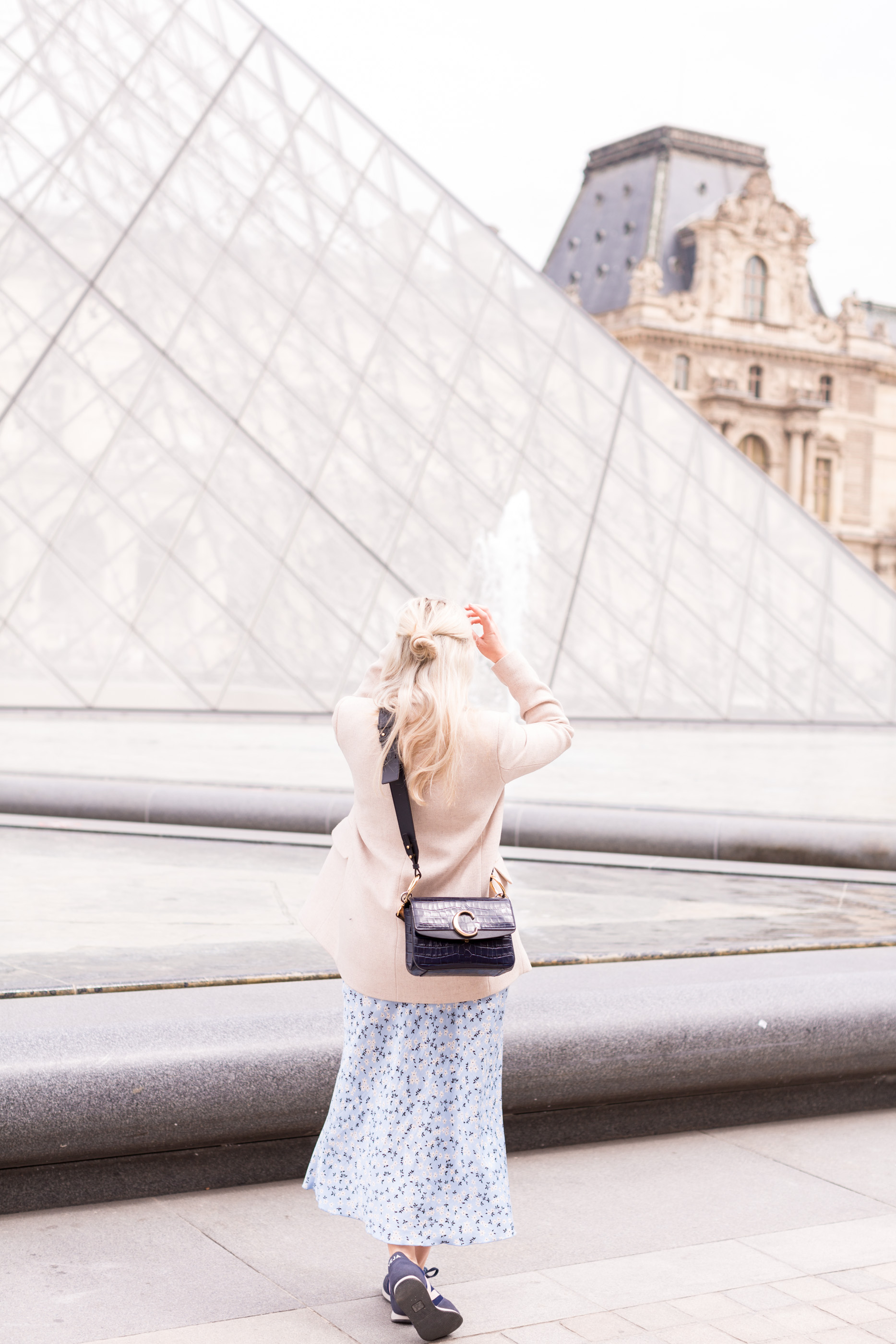 ---
My final two posts are a mix of an outfit post featuring my favourite dress right now shot at Le Jardin De Luxemburg and another post much like this 'out and about' in Paris but i'll share a little more on the hotel we stayed in and my favourite part of town, Le Marais. If you want to catch up on my other Paris posts, head over to my travel page here.