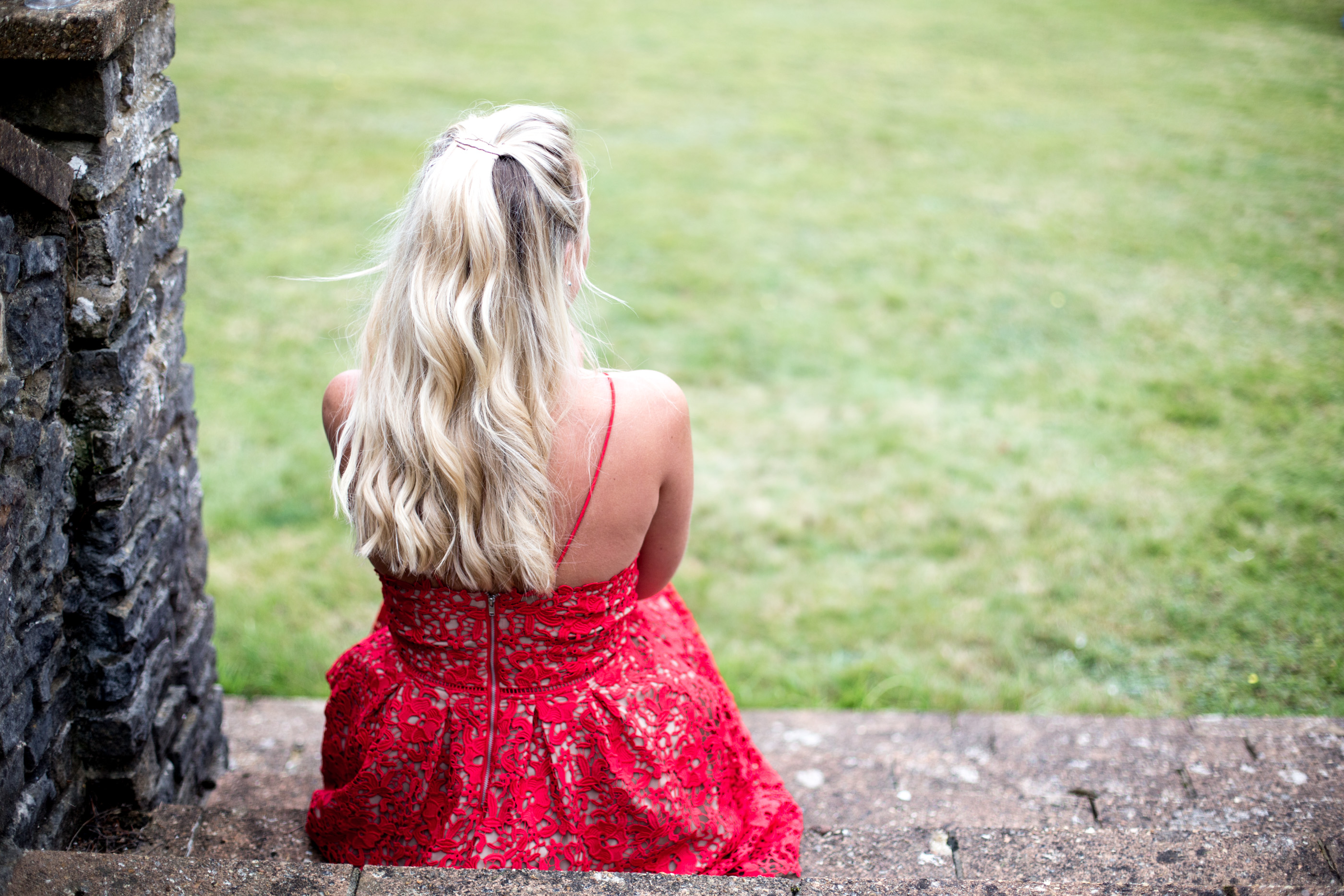 ---
My Style: Dressing for an Autumn Wedding
---
This Autumn my oldest and one of my dearest friends got married. It was one of the best weddings I've been to, from the beautiful ceremony, to the stunning bride and groom, to the celebrations that followed in the incredible teepees lit like a fair tale with thousands for fairy lights. The wedding was in September, with the perfection Autumnal weather and vibes. I wanted to wear something special for the occasion and something that felt right for the season we were heading into.  The Azuela dress by Self Portrait was high on my list, but as a big boobed girl I was worried about my modesty with the rather bear neck line. But then my sister found me this Warehouse lace dress instead .. the perfect colour for an Autumn weather, a beautiful lace design which made it ideal for the special occasion, and a classic feminine cut. The dress was everything I wanted (although I don't feel the pictures truly give it justice or look very flattering – I nearly didn't share this post so much so) and makes for a great 'go to' occasion wear outfit. In fact I'm going to an awards show next week and I think this dress will be ideal for that too (although this new season version is also calling my name).
---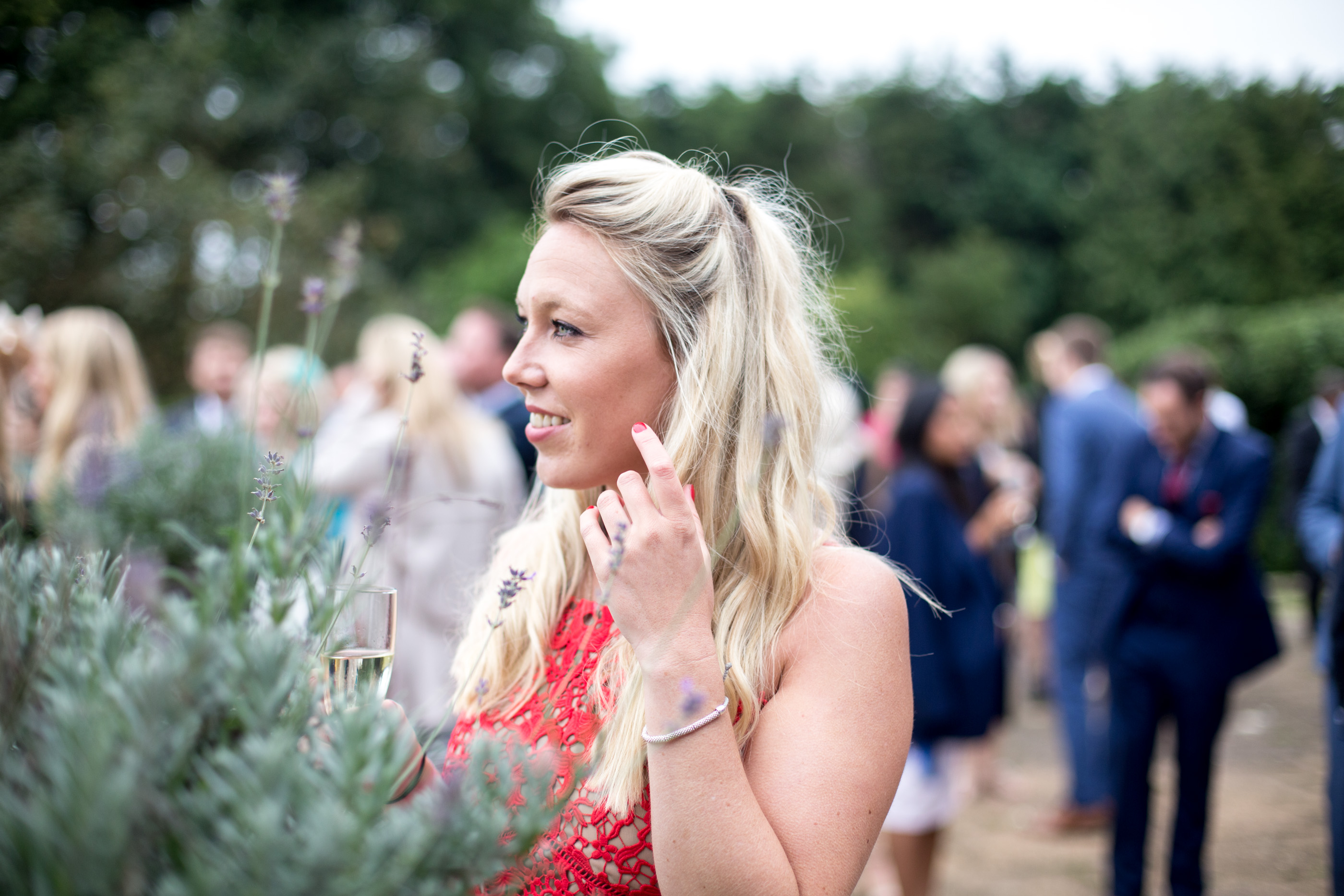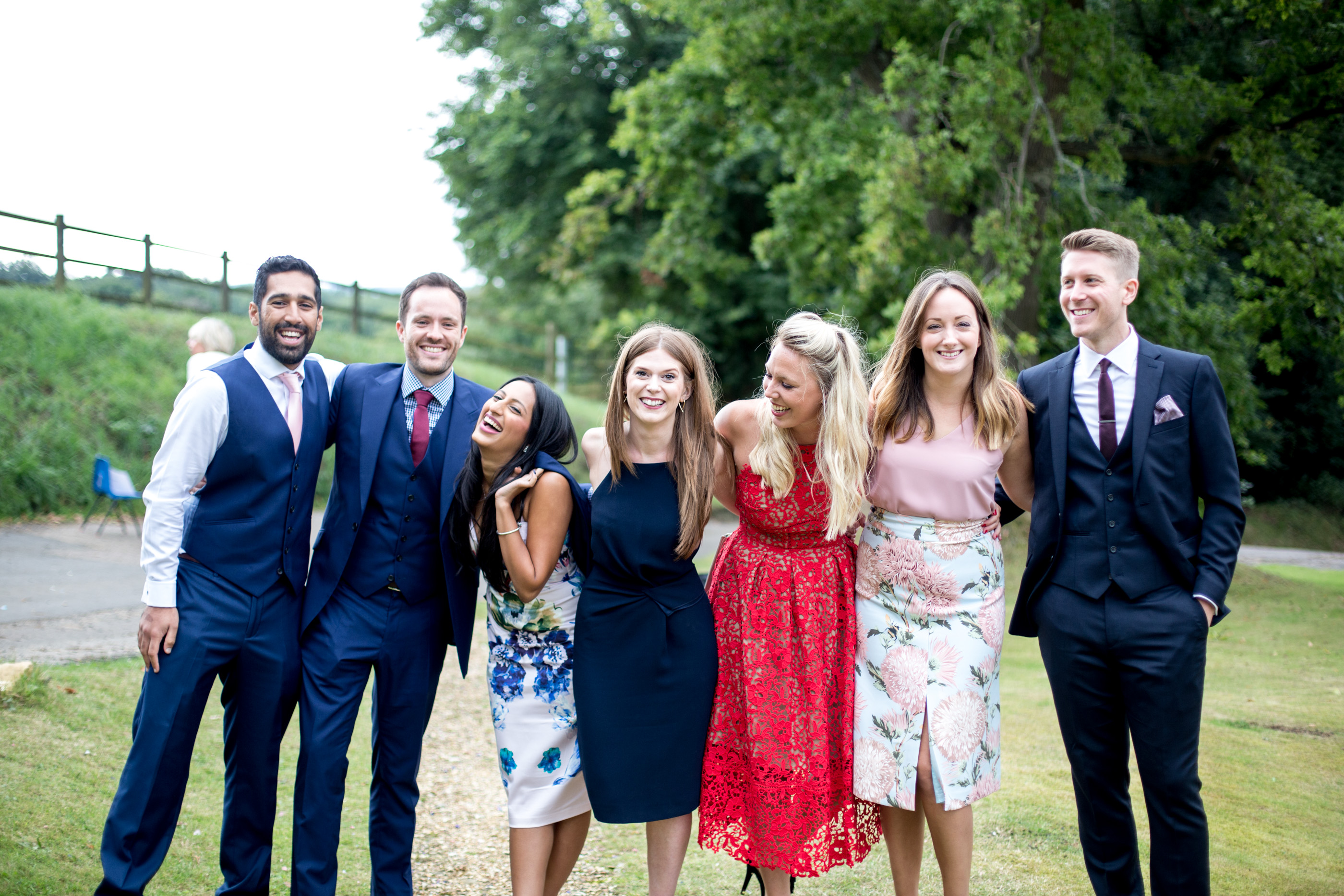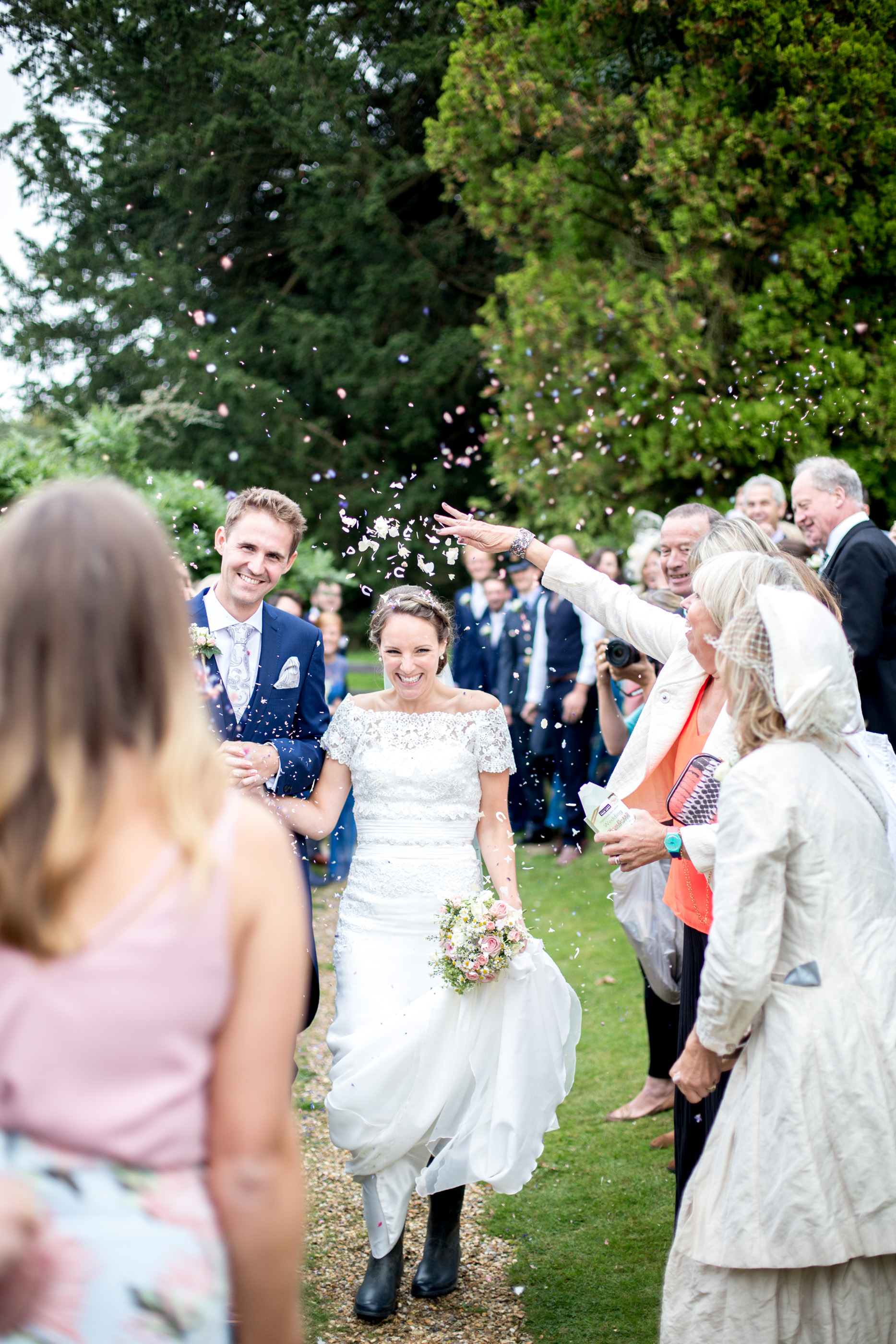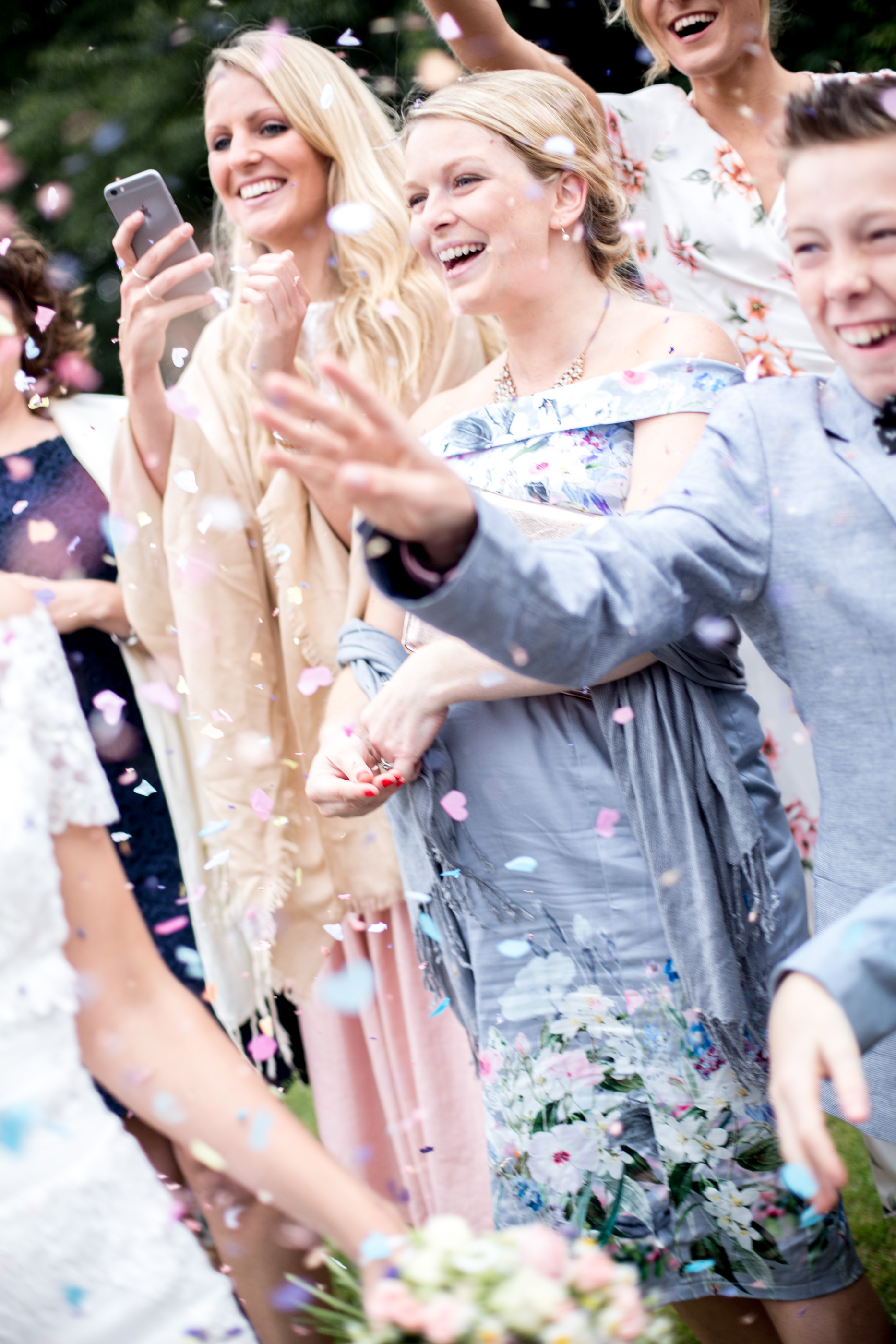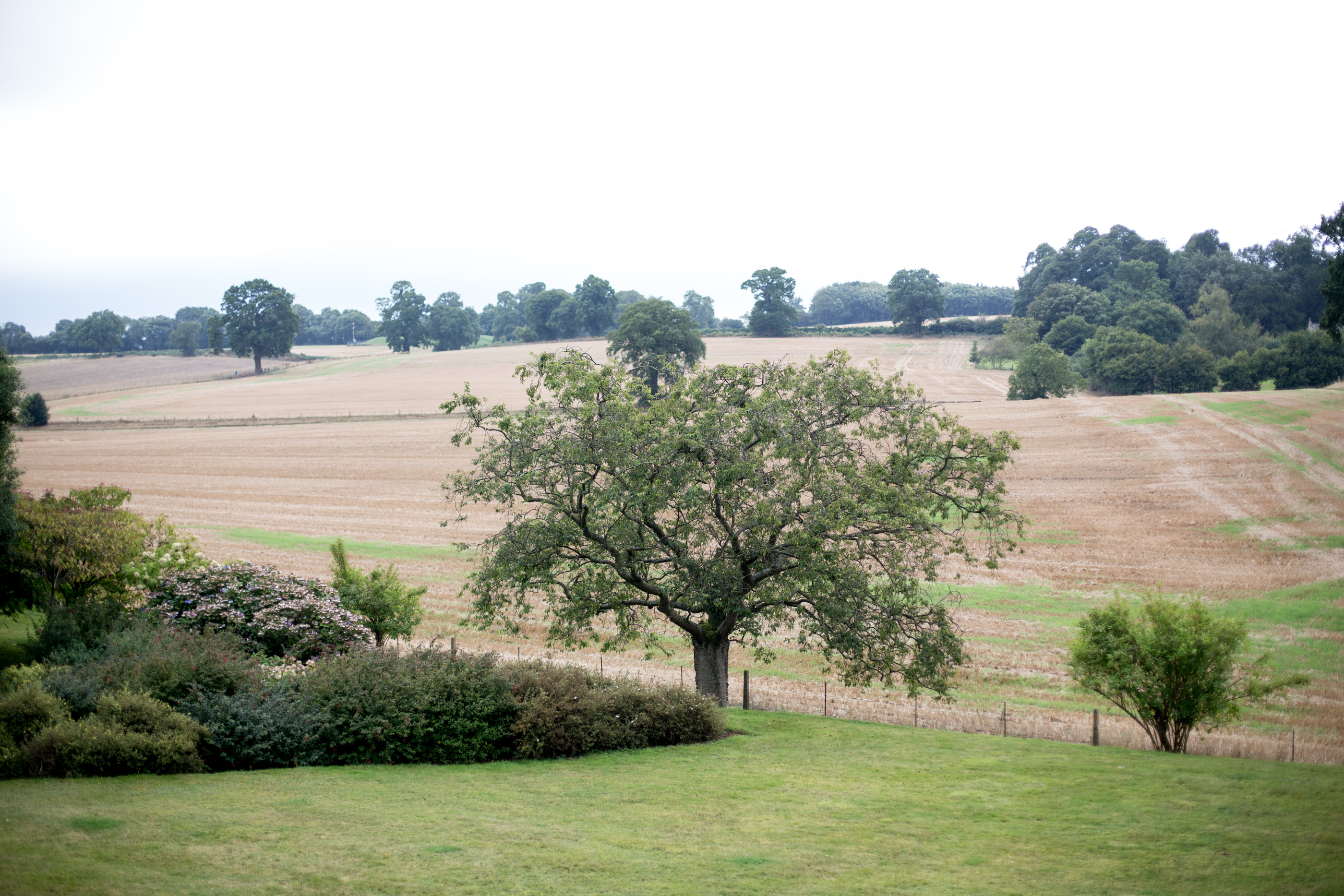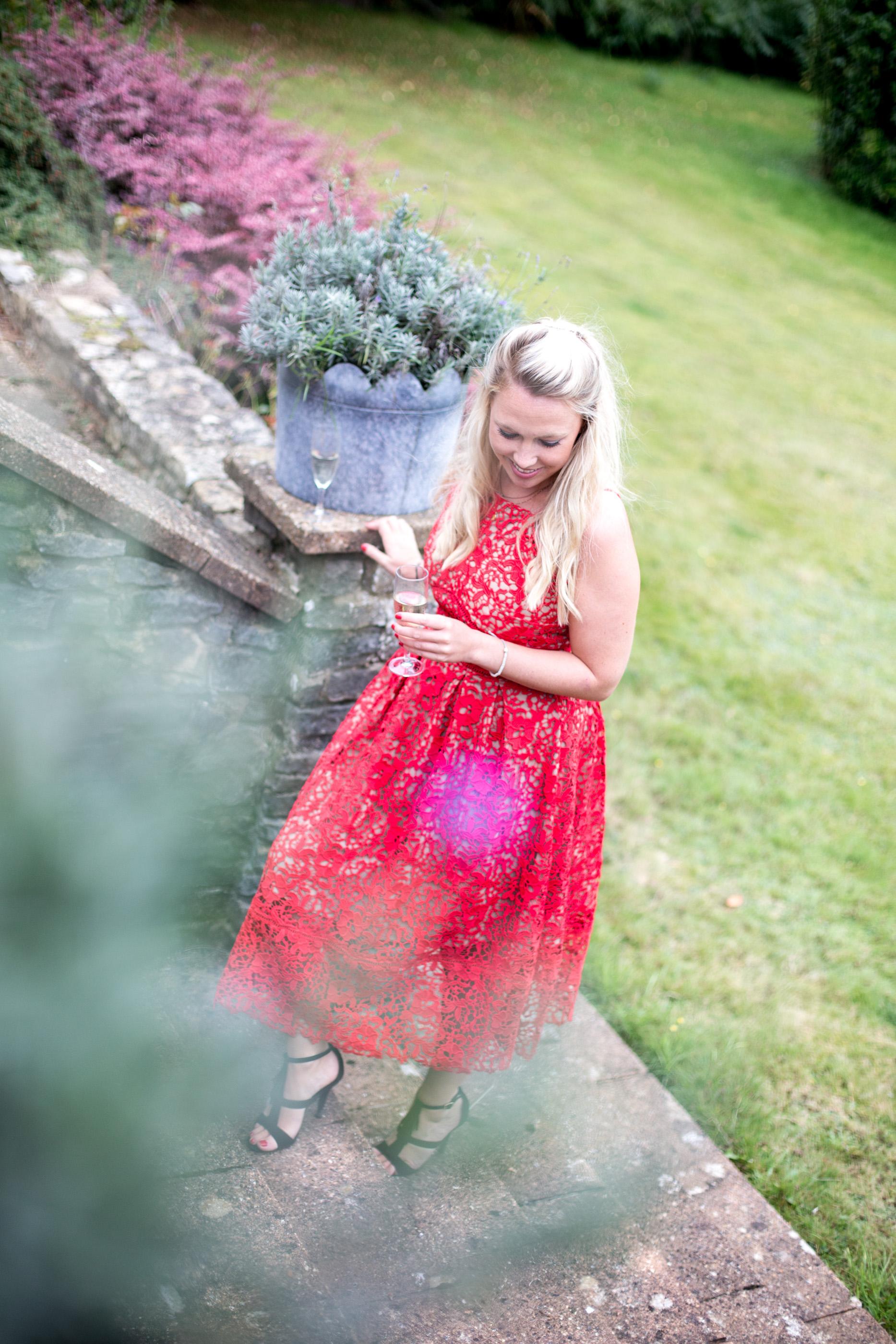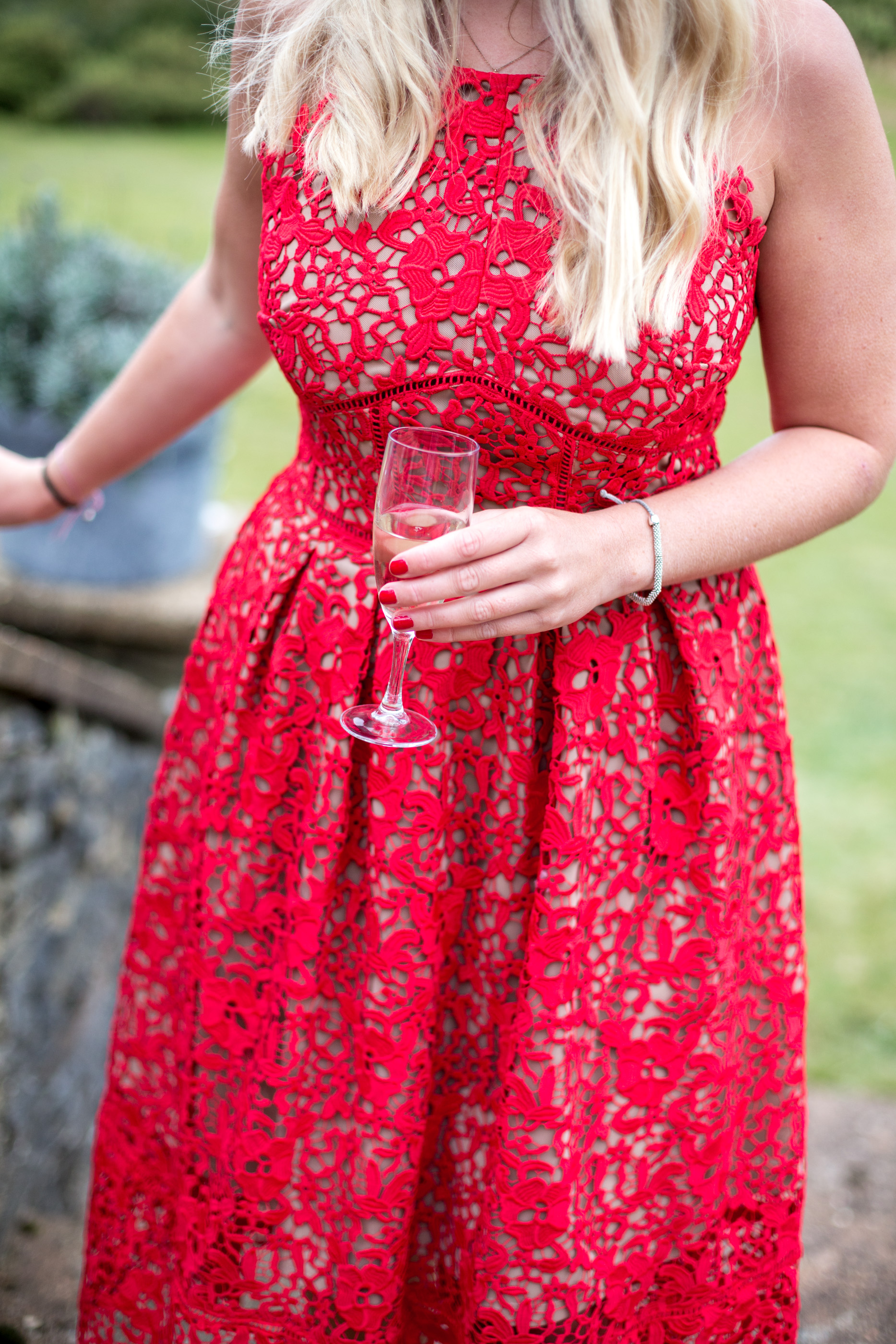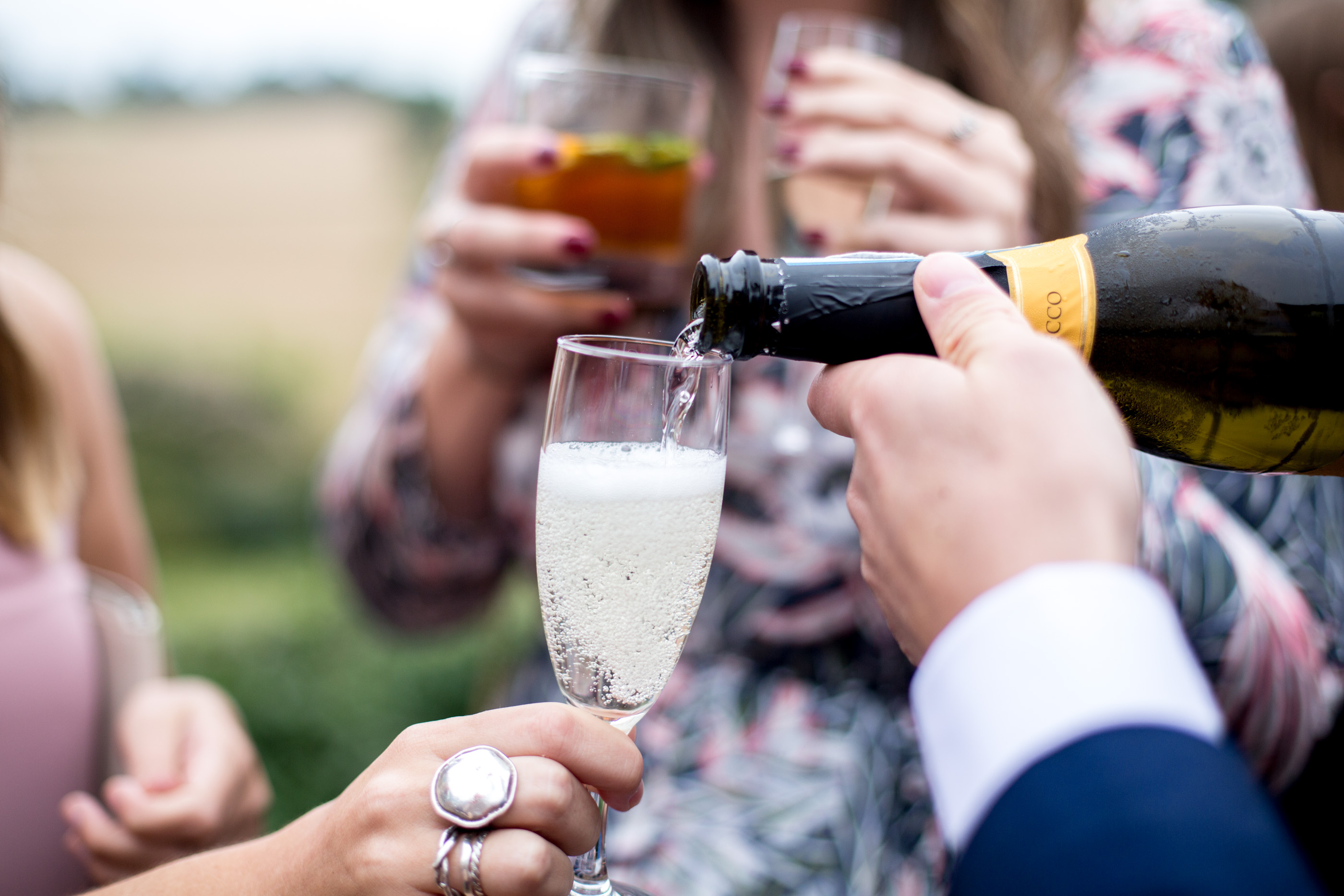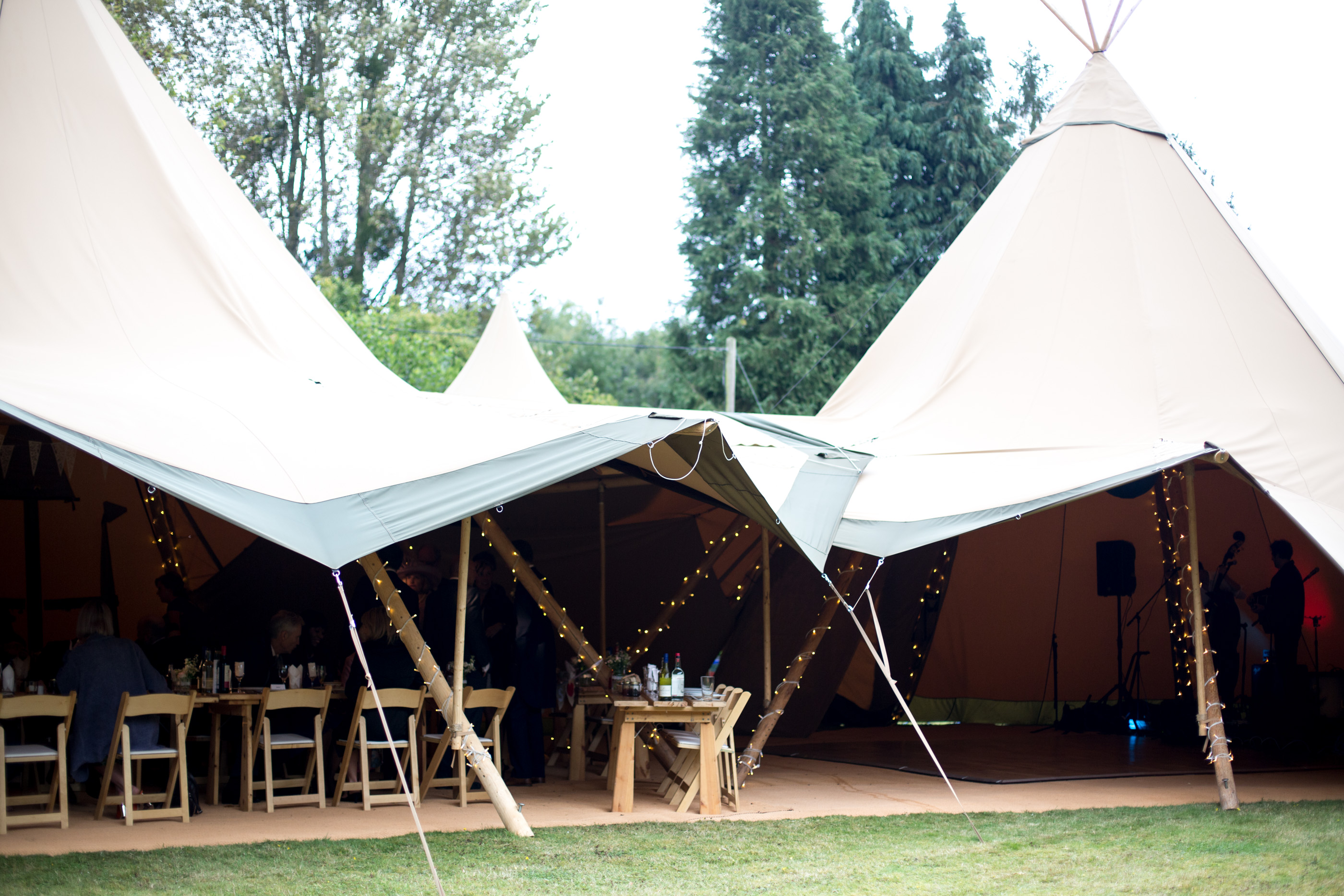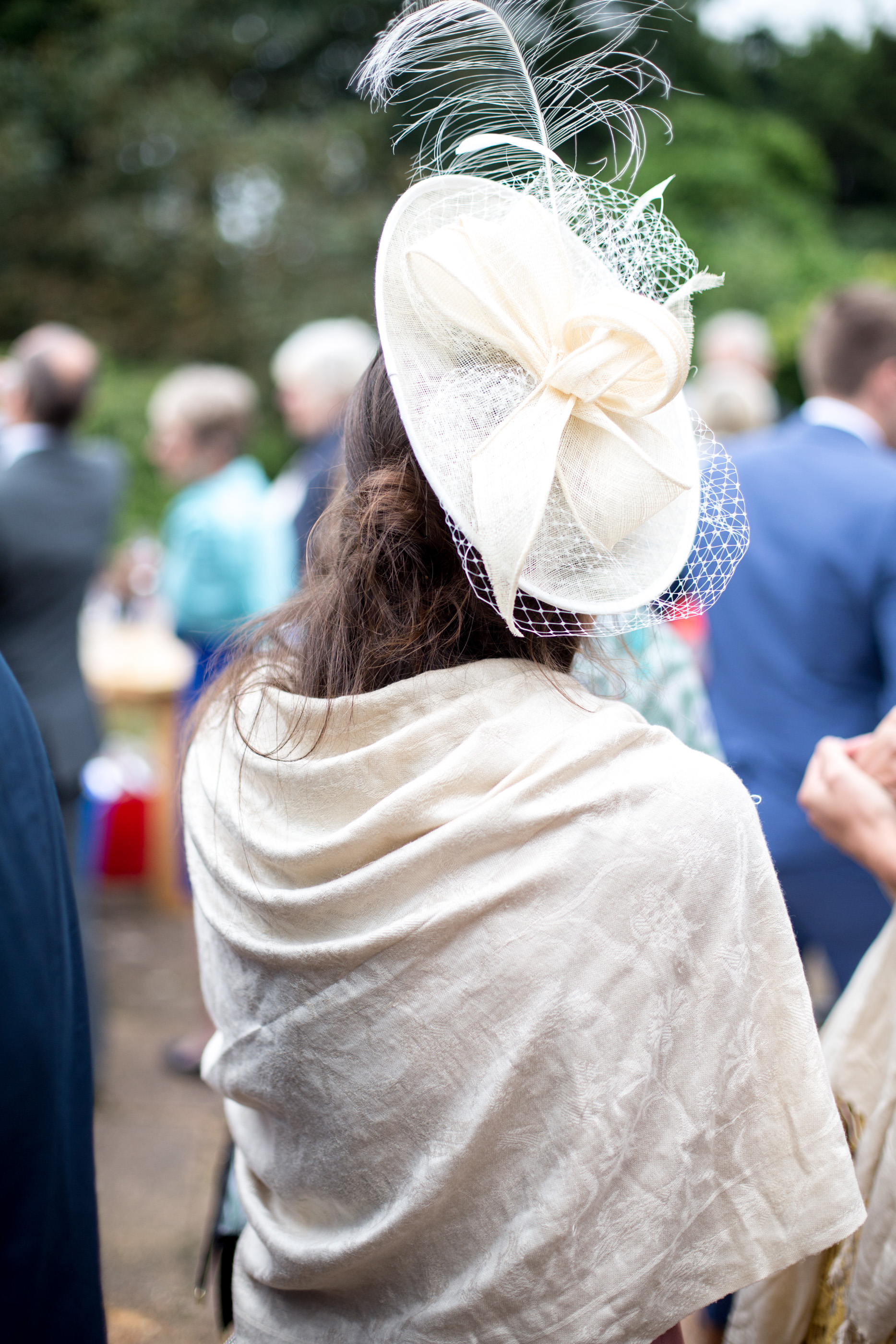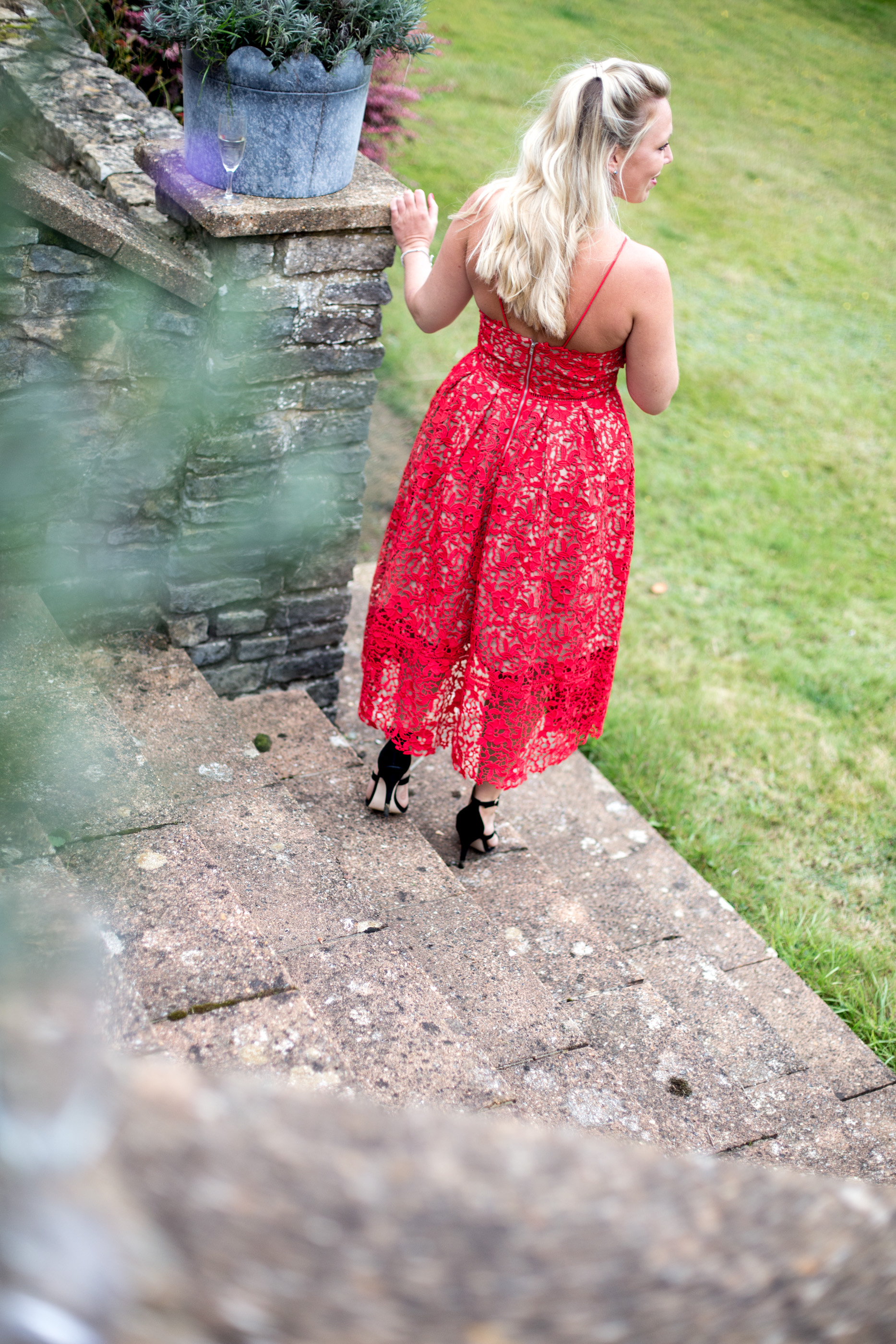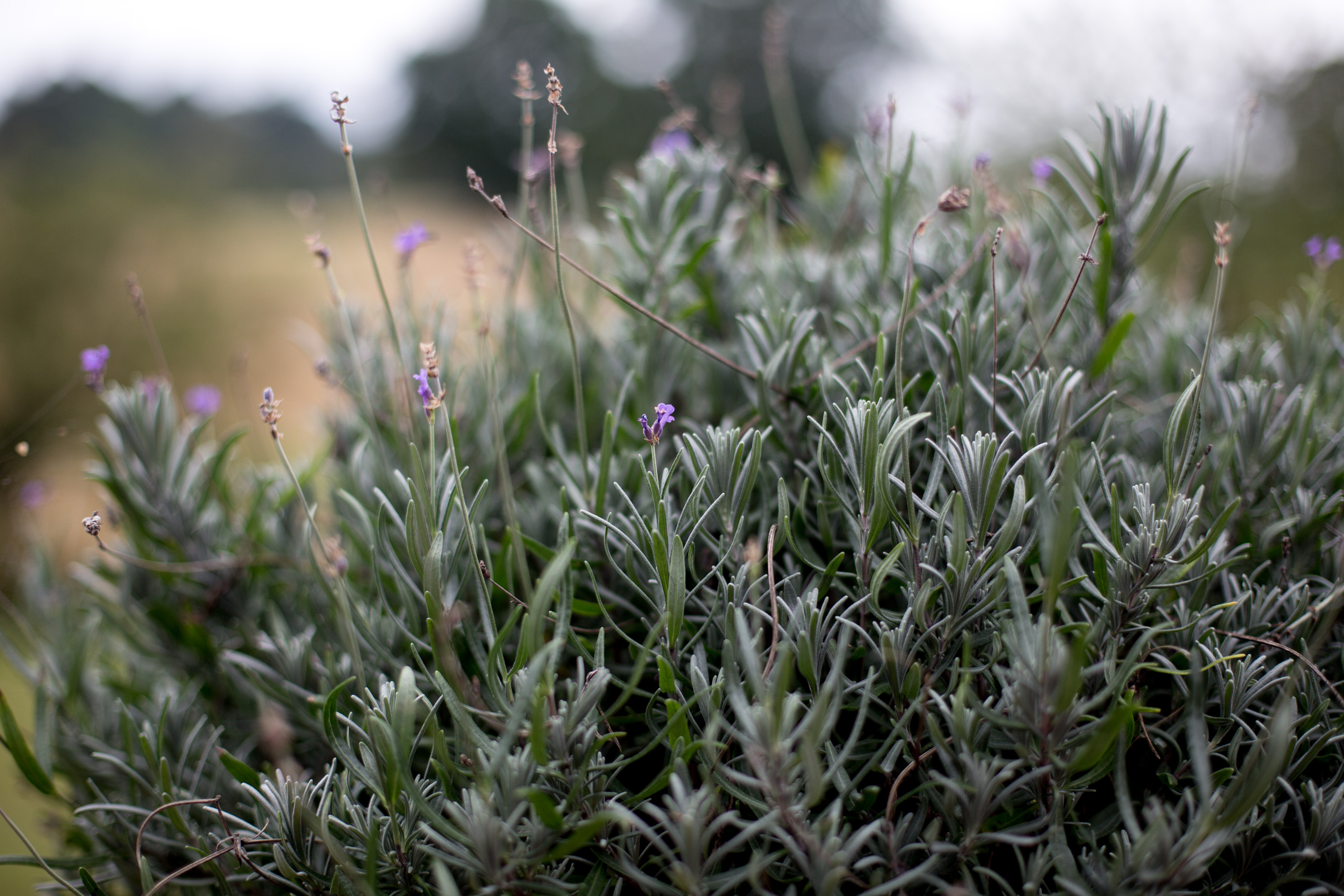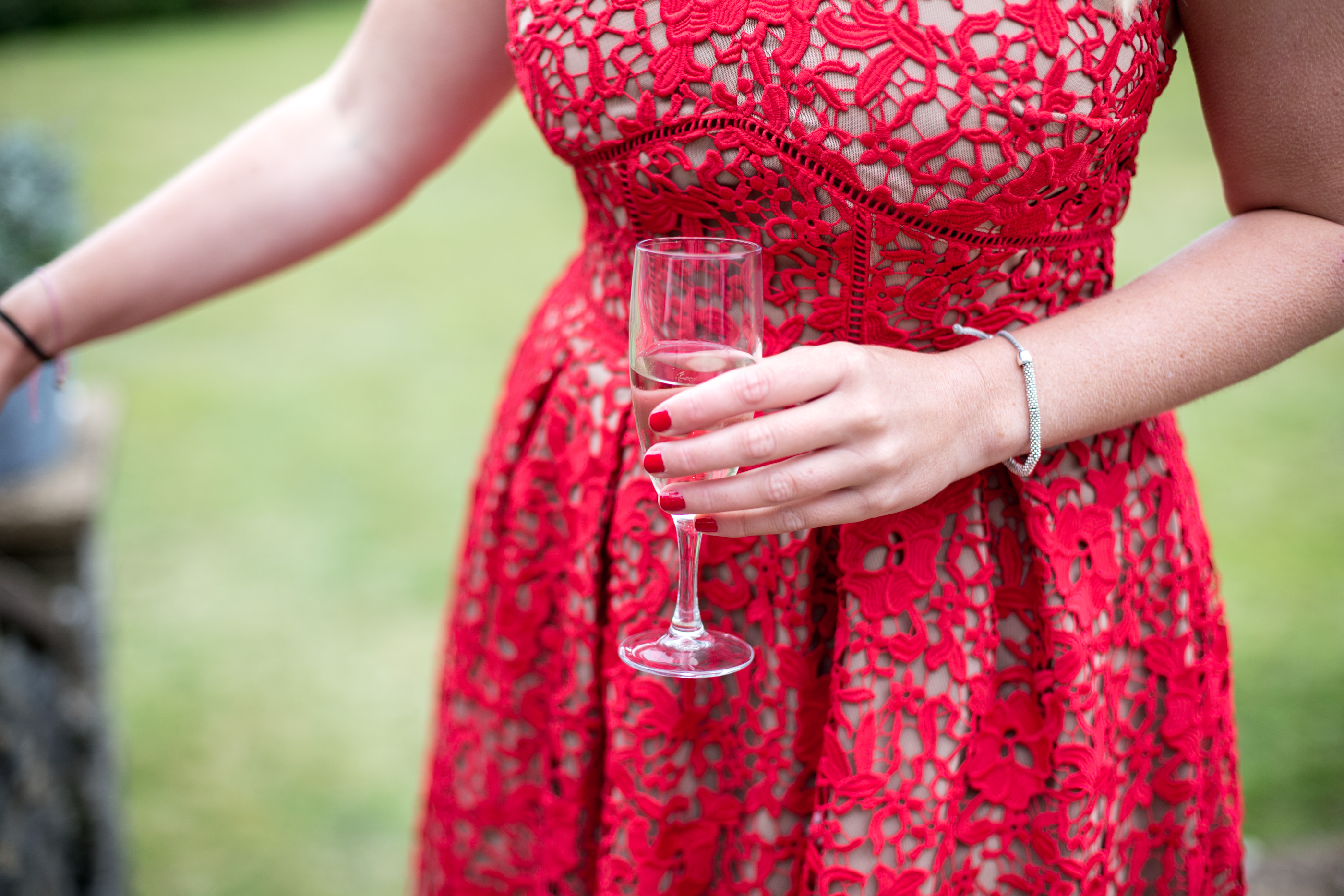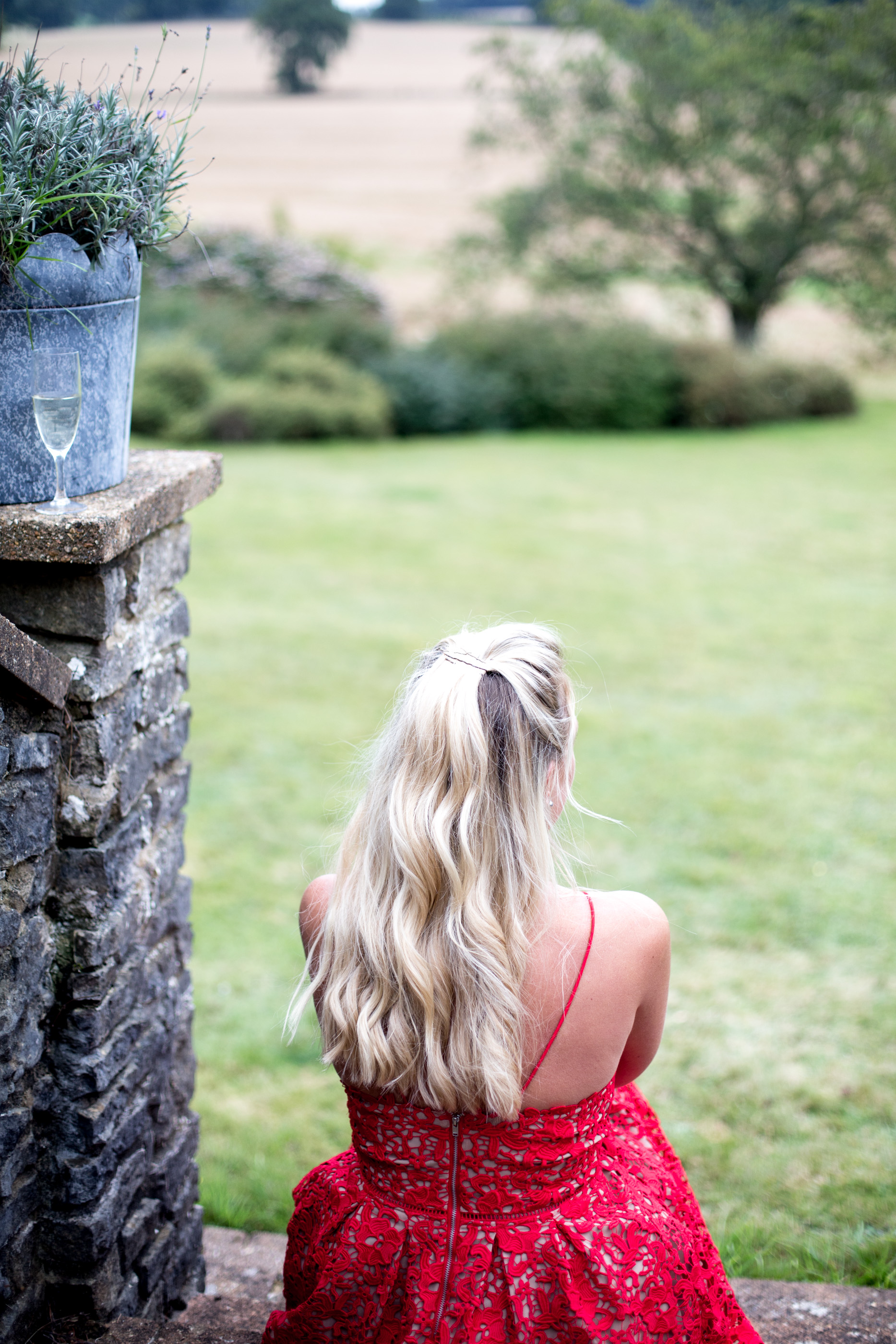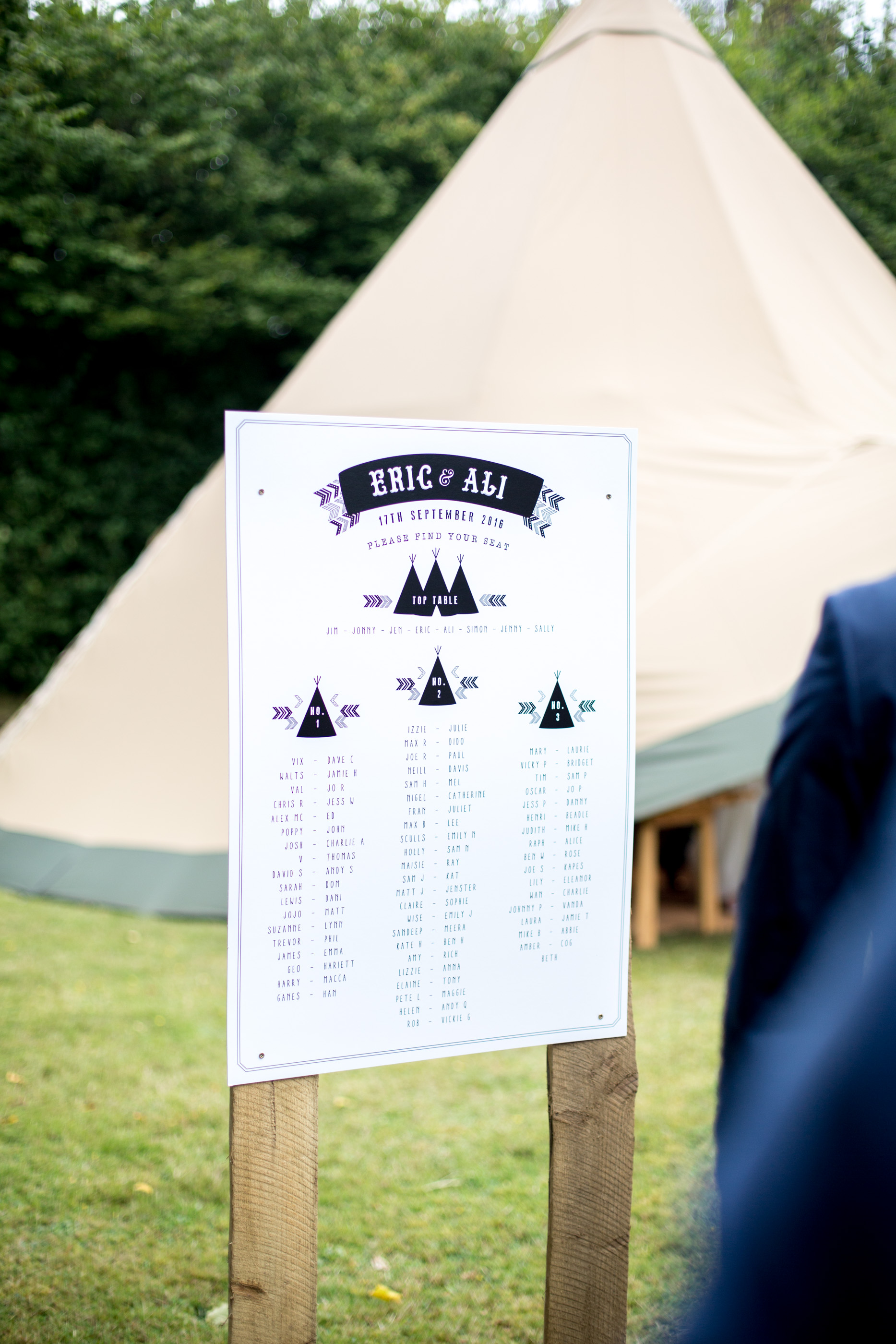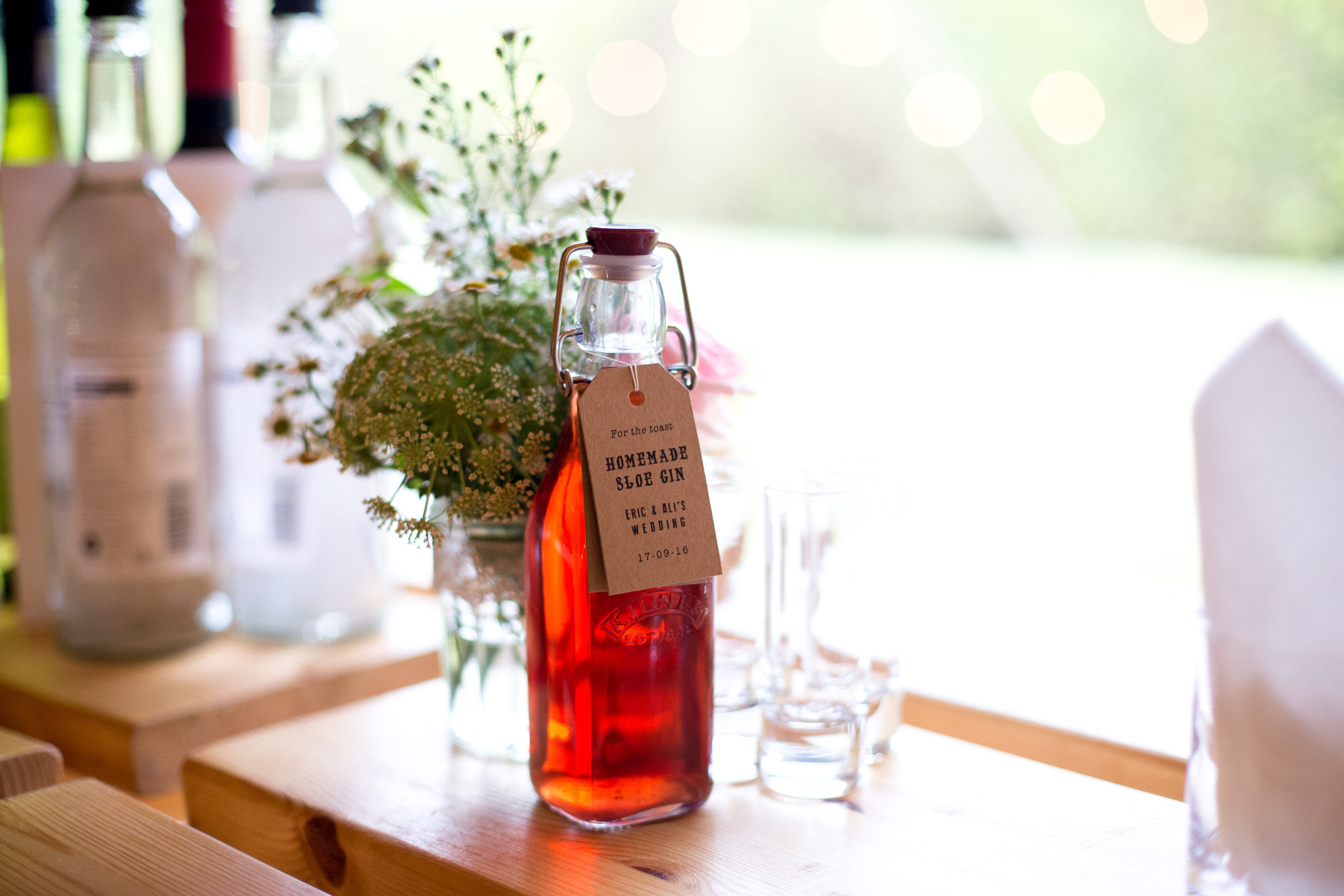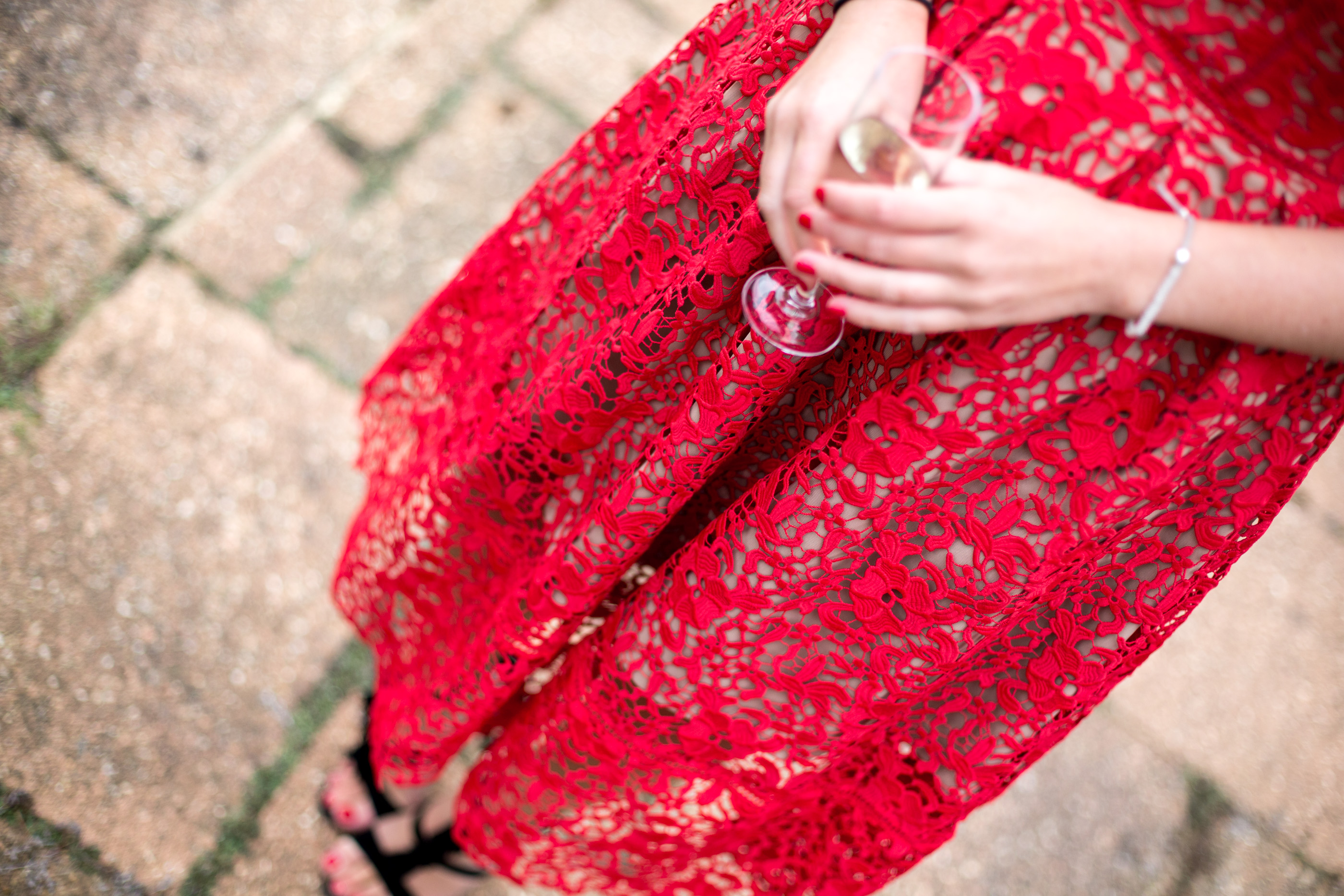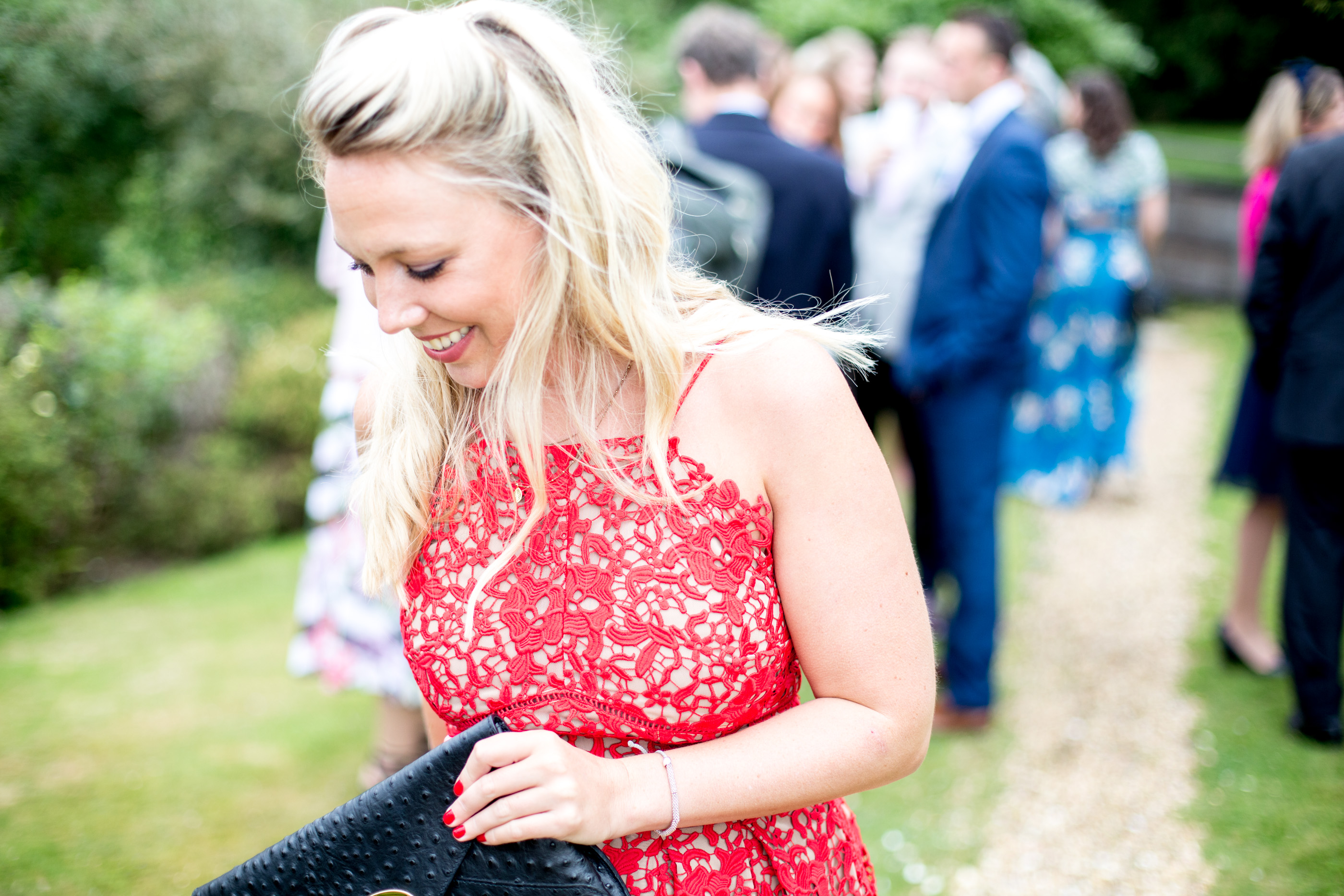 ---
SHOP MY AUTUMN WEDDING GUEST STYLE EDIT
---
For my wedding guest dressing is a balancing act, balancing sophisticated dresses and ensmebles, with comfort and modesty, balancing the desire to accessorise appropriately, whilst maintaining that subtleness that any outfit needs. This outfit for me is the ideal balance, the dress is statement and autumnal, the accessorising understated and simple. The black and red colour scheme worked well for the season and the location and the length of the dress balances out the bear shoulders and arms. Naturally as the evening progressed I layered with a pashmina & bear feet …
If you fancy a little more wedding guest style inspiration & my tips for how to dress perfectly for any wedding, check out this post.
---
What's your wedding guest style? Do you like this Autumnal wedding guest look?