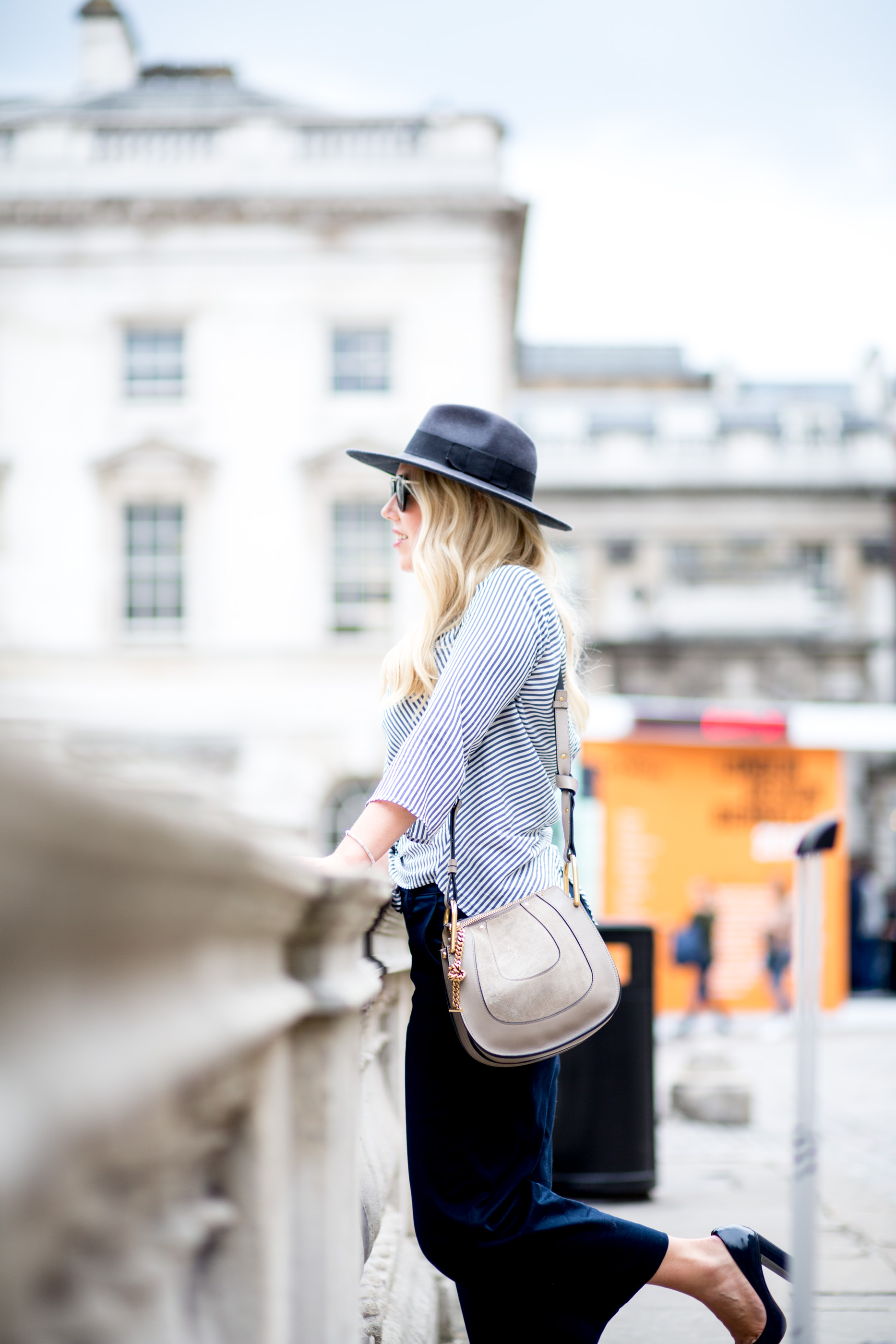 ---
Updating Your Wardrobe For Autumn Work Wear
---
Dressing for work is something that for most of us requires thought and effort 5 out of 7 days a week. For those jobs, like mine, where a suit isn't required, having a versatile and voluminous wardrobe full of work appropriate looks is essential. Keeping your style fresh and updated is hard when you're seeing the same people day in and day out, and when you don't have a walk in wardrobe like Carrie Bradshaw and the budgets of Kate Middleton, finding affordable ways to keep your wardrobe feeling new and seasonal is key. For me, the trick is finding statement and staple pieces which you can turn into a multitude of looks, without the look feeling samey or too simple. This season, from Spring all the way through to Autumn now, culottes have been one such garment that has enabled me to keep my wardrobe stylish, but also looking seasonally relevant and new.
The culotte is a sophisticated & stylish take on your standard trouser, professional yet on trend, with the cropped let making it versatile all year round.
From styling the look with knitwear or a classic breton in Spring, to adding a casual tee  or a chic boyfriend shirt summer office days, to looks like todays ensemble & this look from earlier this year which make the perfection transition from one season to the next.
---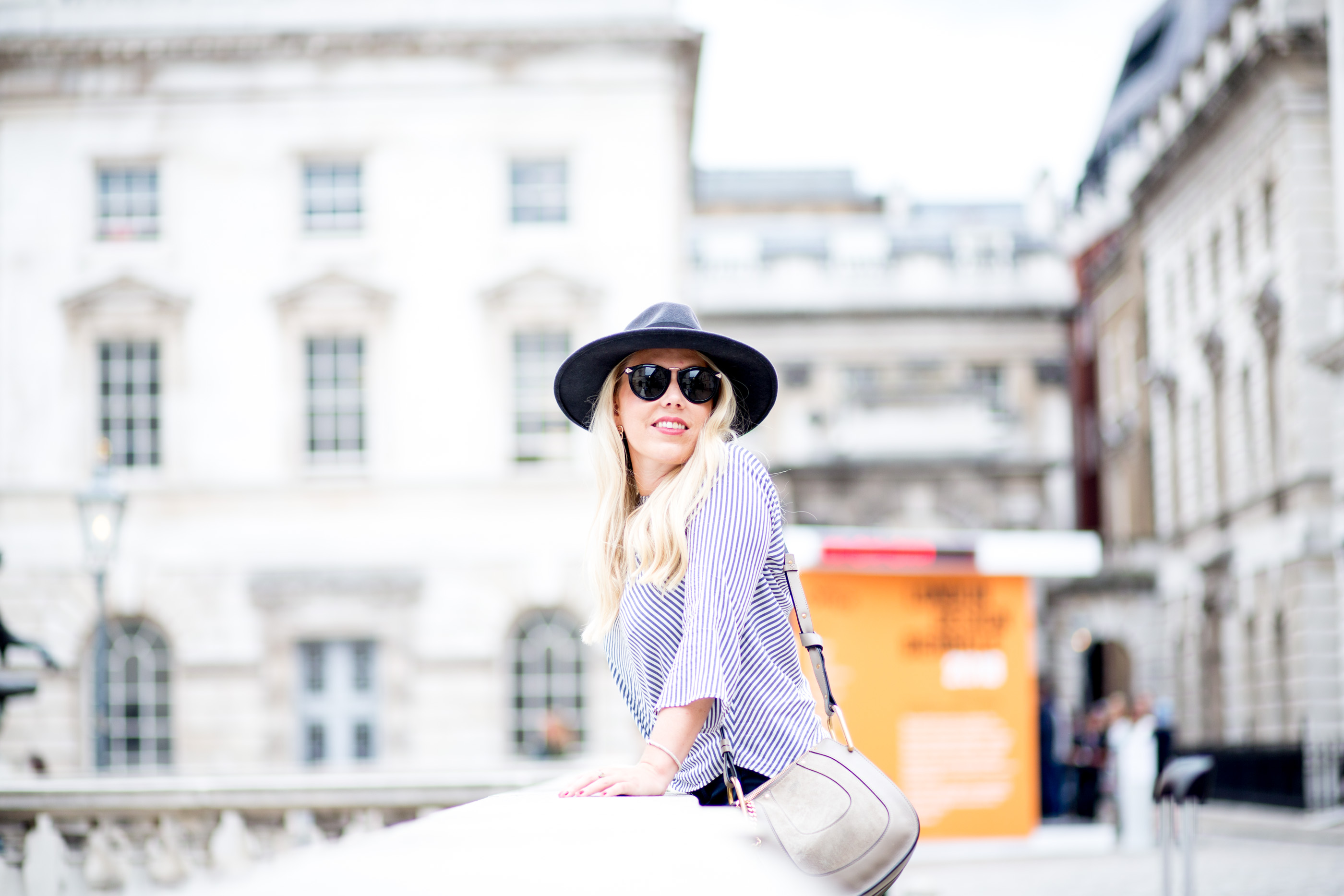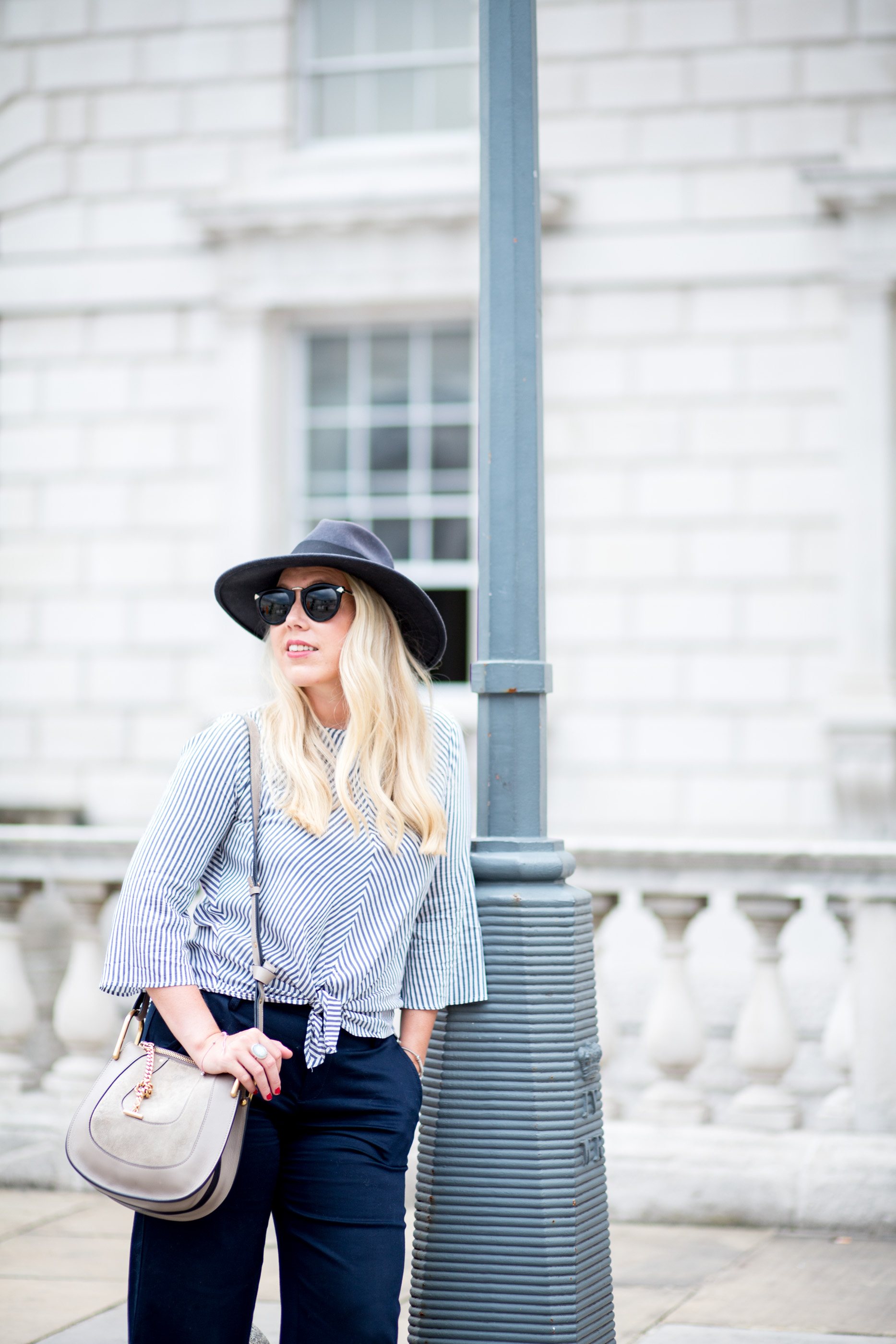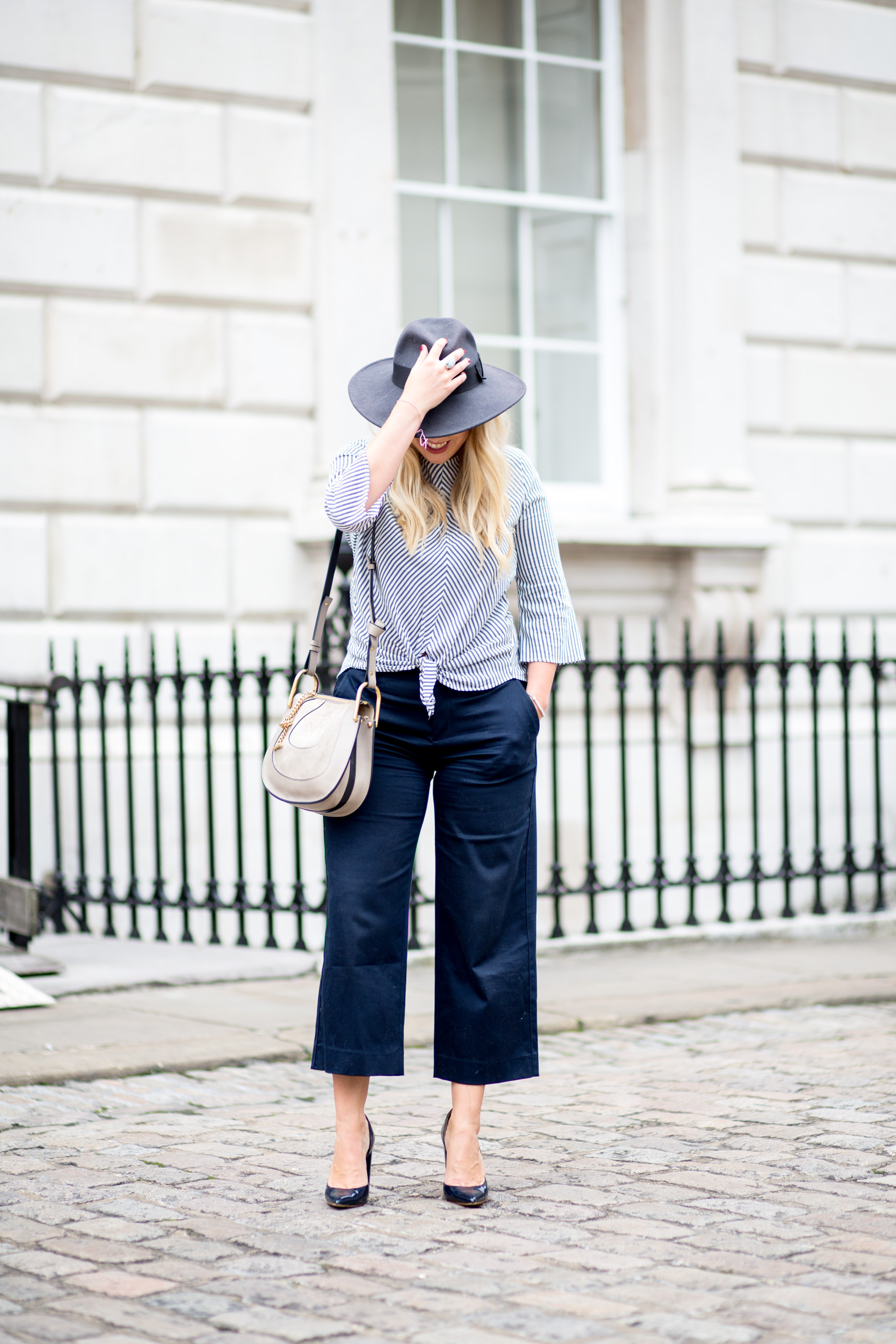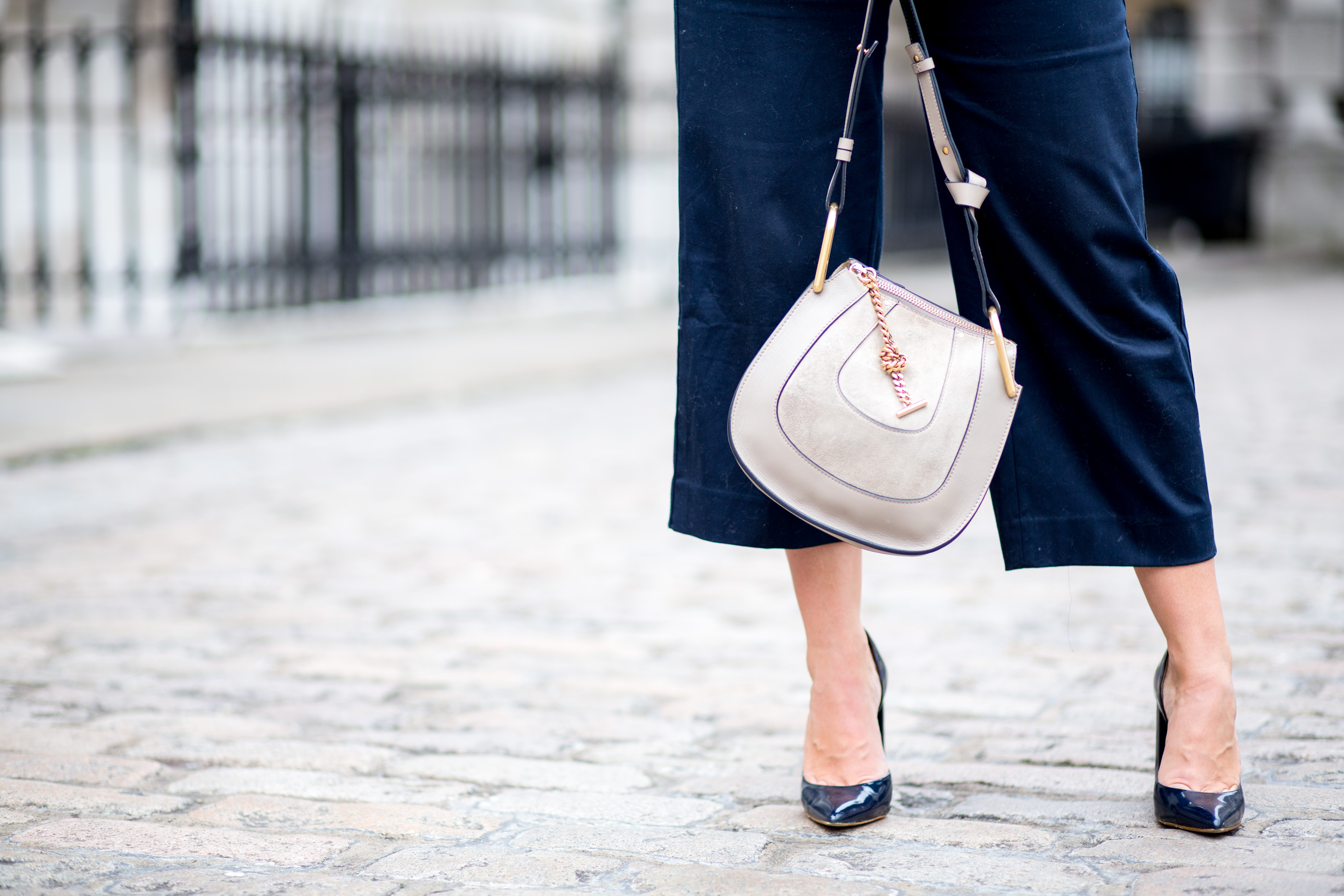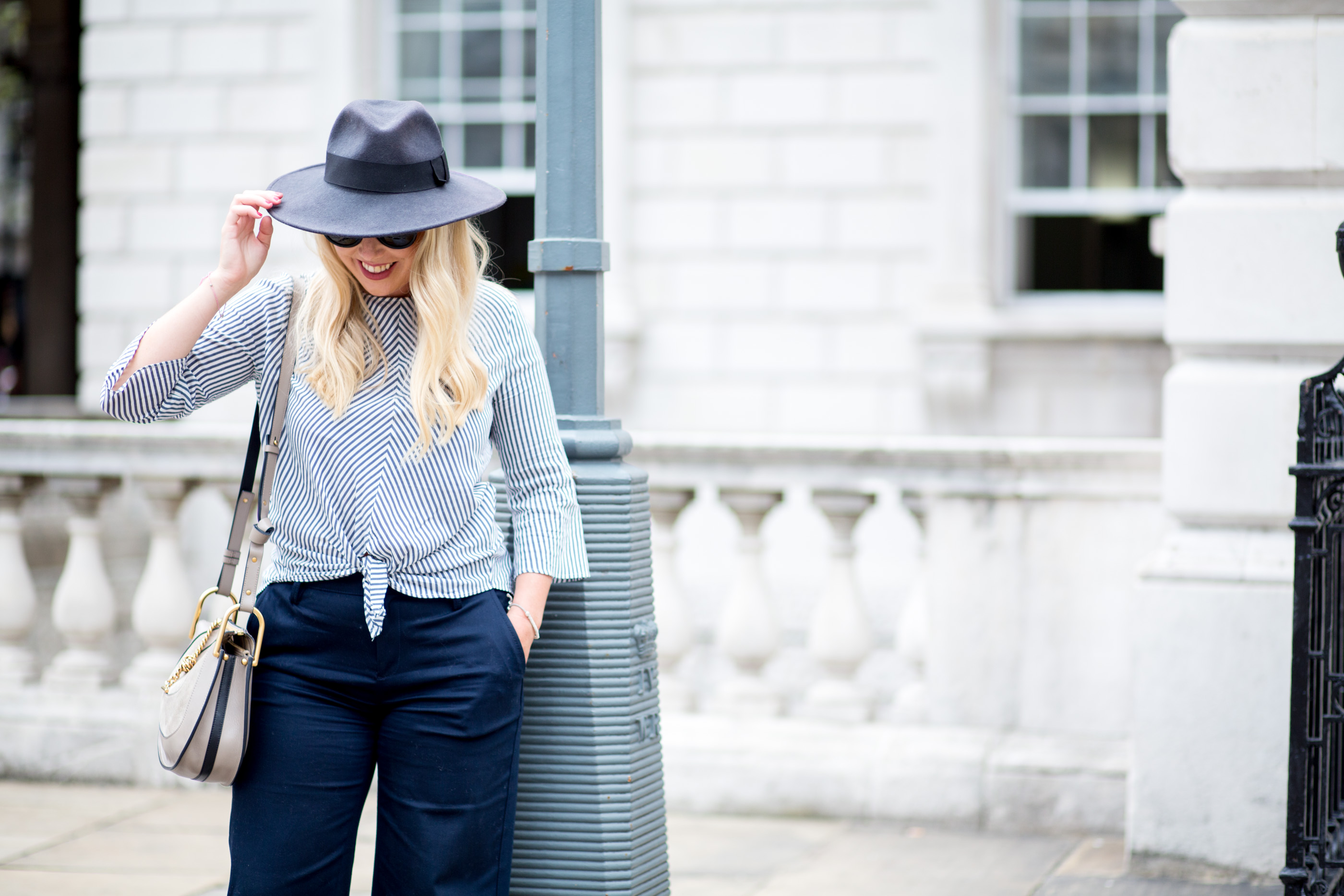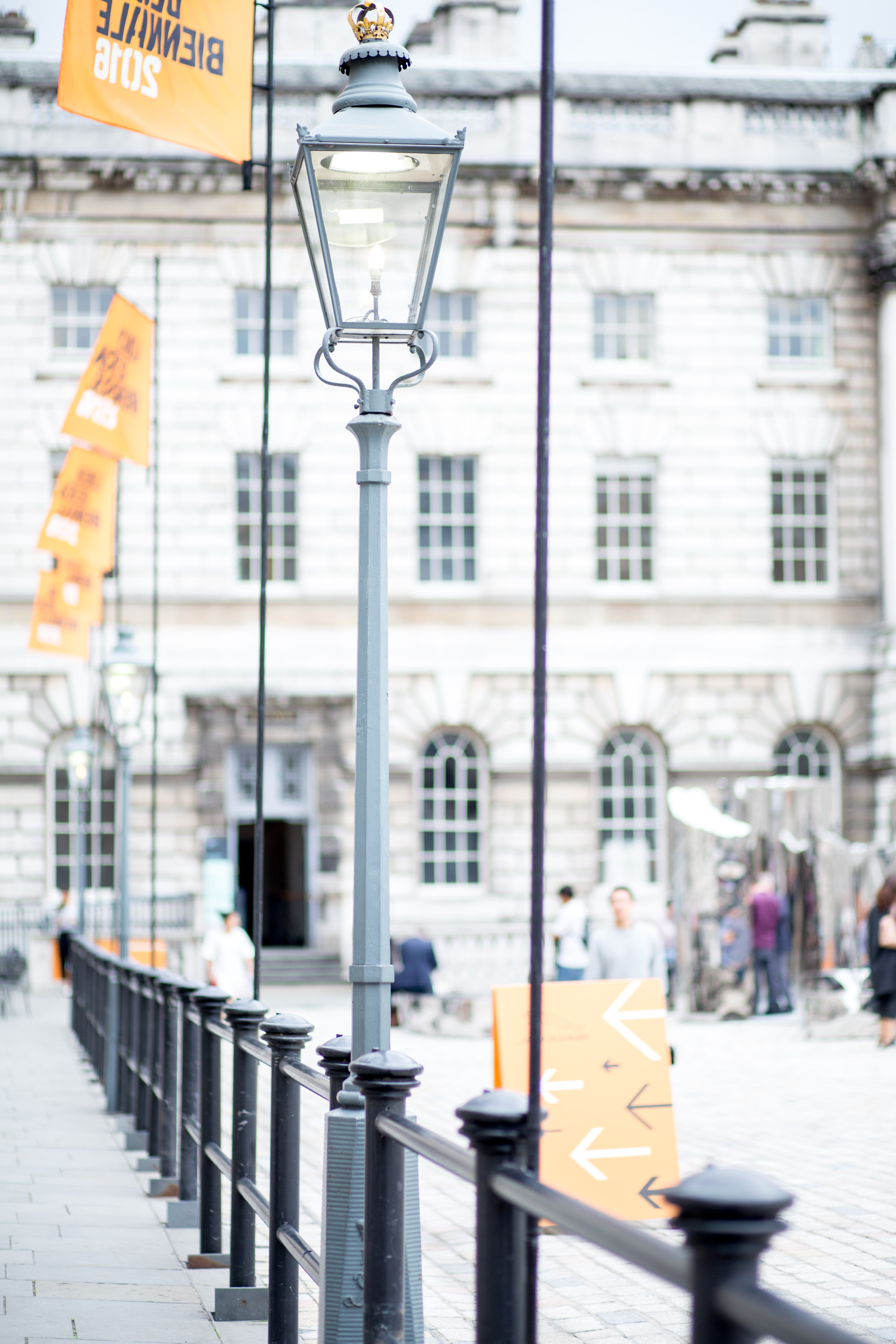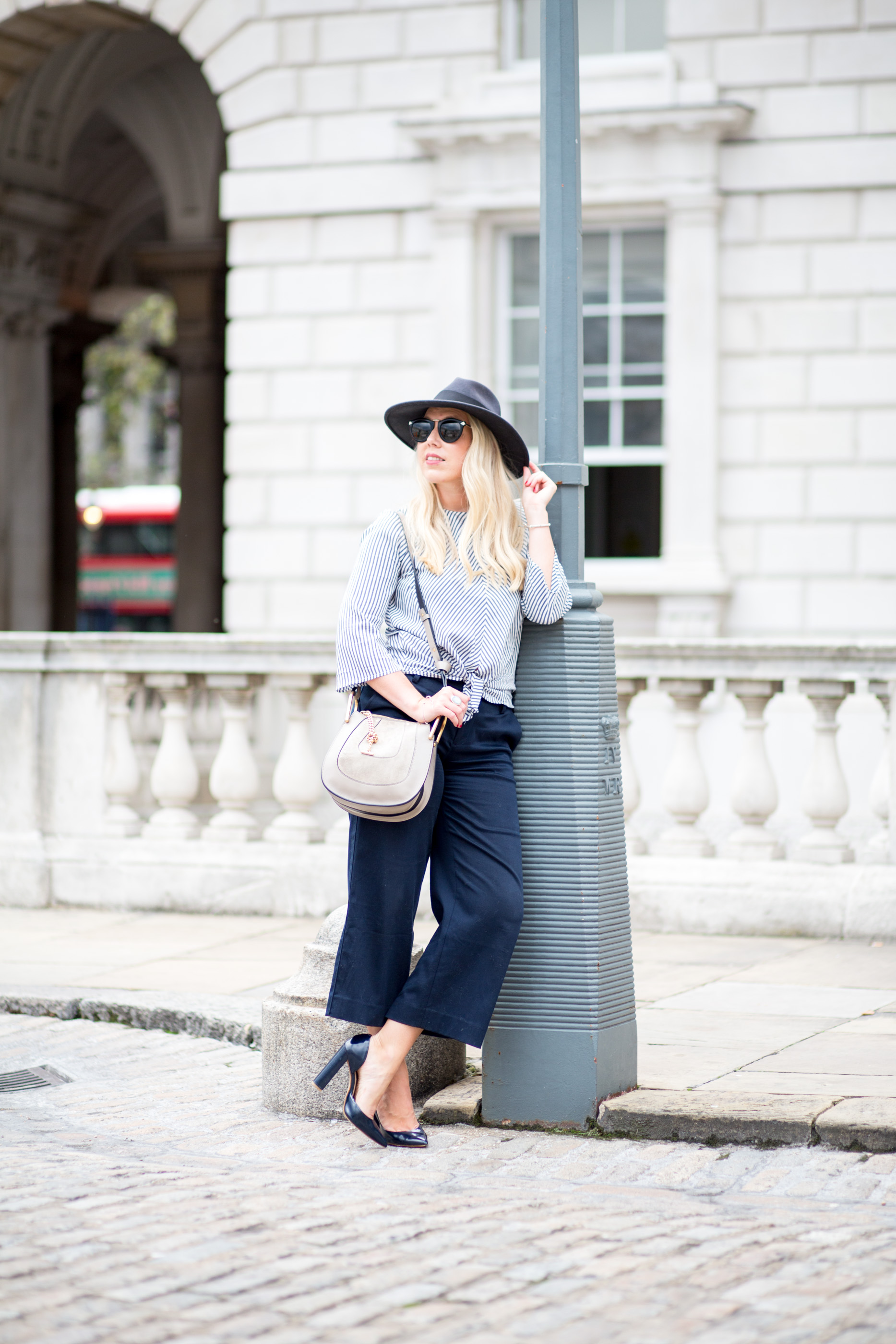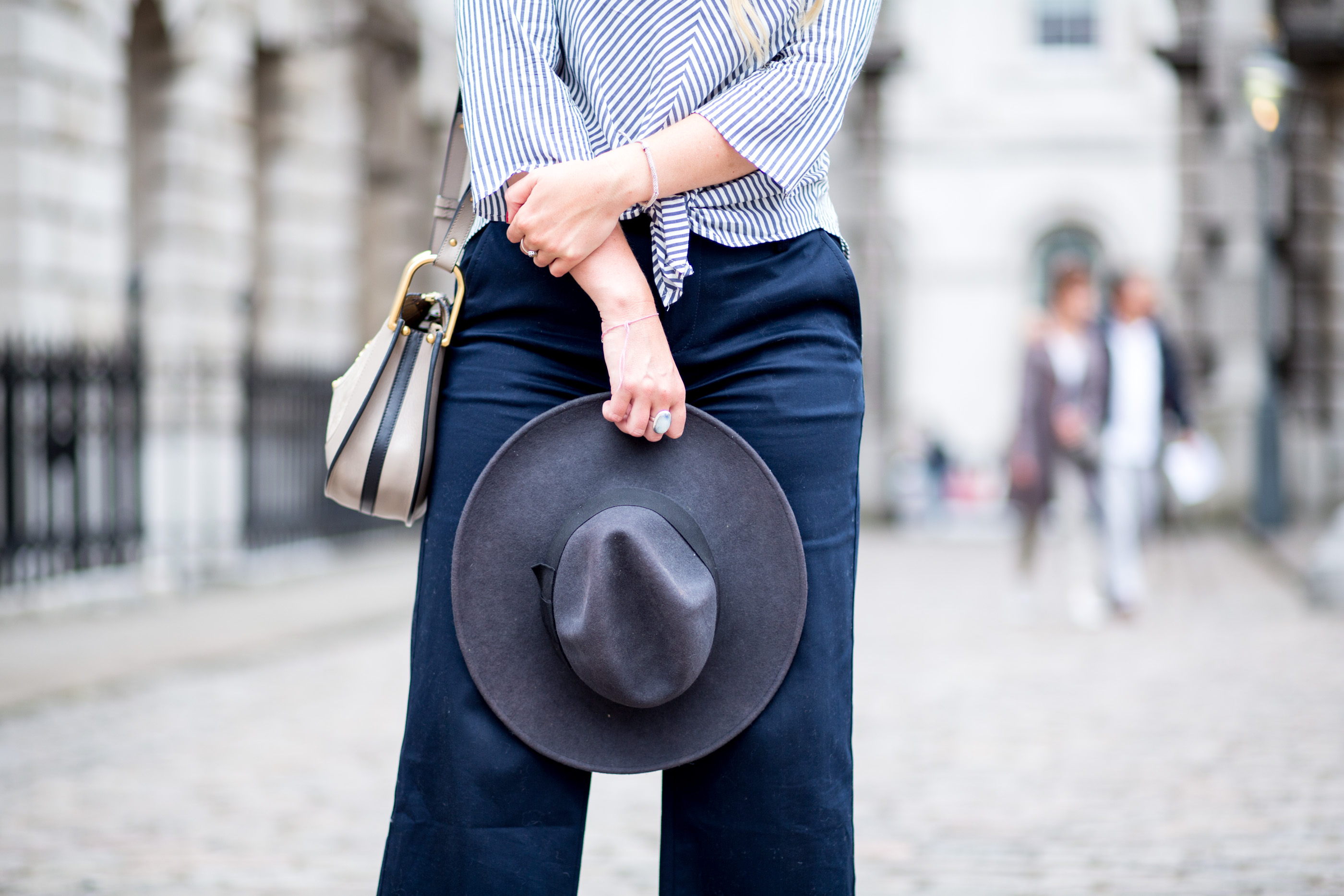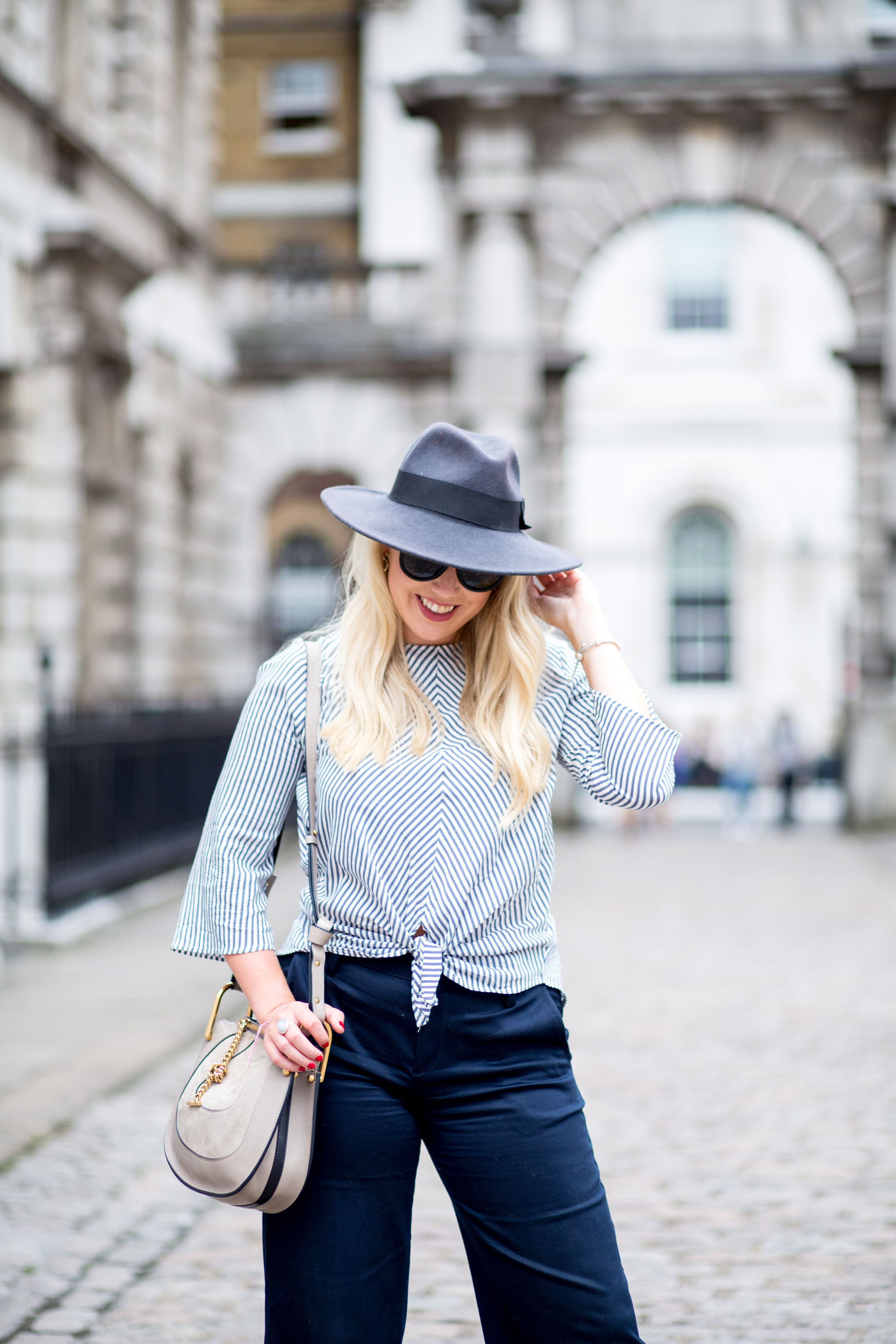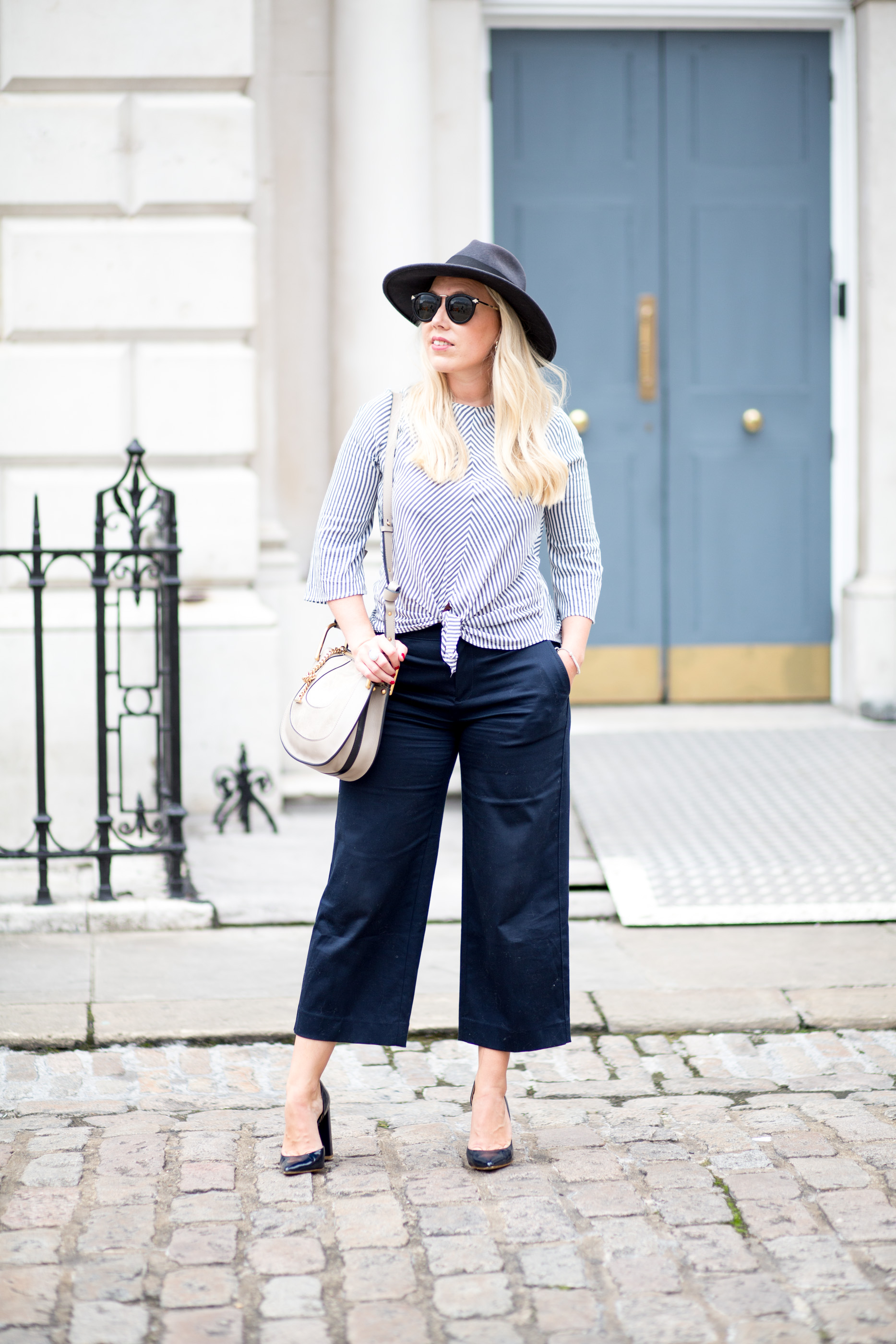 ---
SHOP THE LOOK
. BANANA REPUBLIC CULOTTES . ZARA STRIPE BLOUSE . CHLOE HAYLEY . ZARA NAVY PUMPS .

---
This all navy ensemble is a rather classic look for me, especially at this time of year. The addition of a jacket as the weather drops finishes the look off perfectly, but for the most part, the striped tie blouse gives the culotte a fresh feel and the killer pump transitions the look from weekend casual to office wear ready. For days when i'm largely at my desk and not in meetings, swapping pumps for a classic brogue or loafer gives the look a slightly more relaxed feel, and layering a cropped cashmere sweater over your shirt looks fab as the weather drops into winter.
---
Are you a culotte fan? How are you updating your wardrobe into Autumn / Winter?