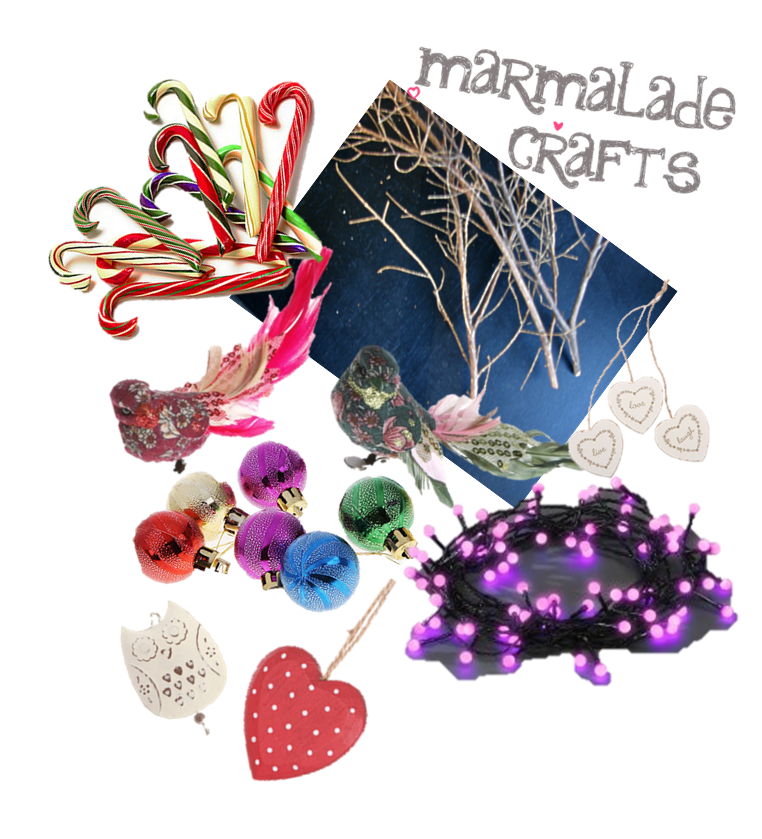 I love Christmas, and I do think it's a fab excuse to get your 'craft & decoration' hat on. In our house the Christmas tree lives in the dining room, we always have a humongous tree and it just doesn't fit in the lounge no matter how much we try and squeeze it. This means we have to find other little ways to make the lounge a little festive. This year we've made our own little Christmas hanging tree which we've filled with sparkly lights, vintage decorations, candy canes and Christmas ball balls.
Here is how we did it: 
1) Raid the Garden for a large twig / branch with lots of hanging potential (it helps we back on to the woods)
2) Get in the loft and fish out your old multi coloured fairy lights
3) Hit the boutiques for lots of vintage decorations, mini ball balls and pretty accessories. We went to Sass and Belle to buy these cute little birdies and hanging decorations, we also used our collection of Accessorize deco's to pretty up the 'tree' & made some pretty angels from old wool and glitter glues
4) Fill the tree with lots of Christmas treats – candy canes, chocolate balls, and edible decorations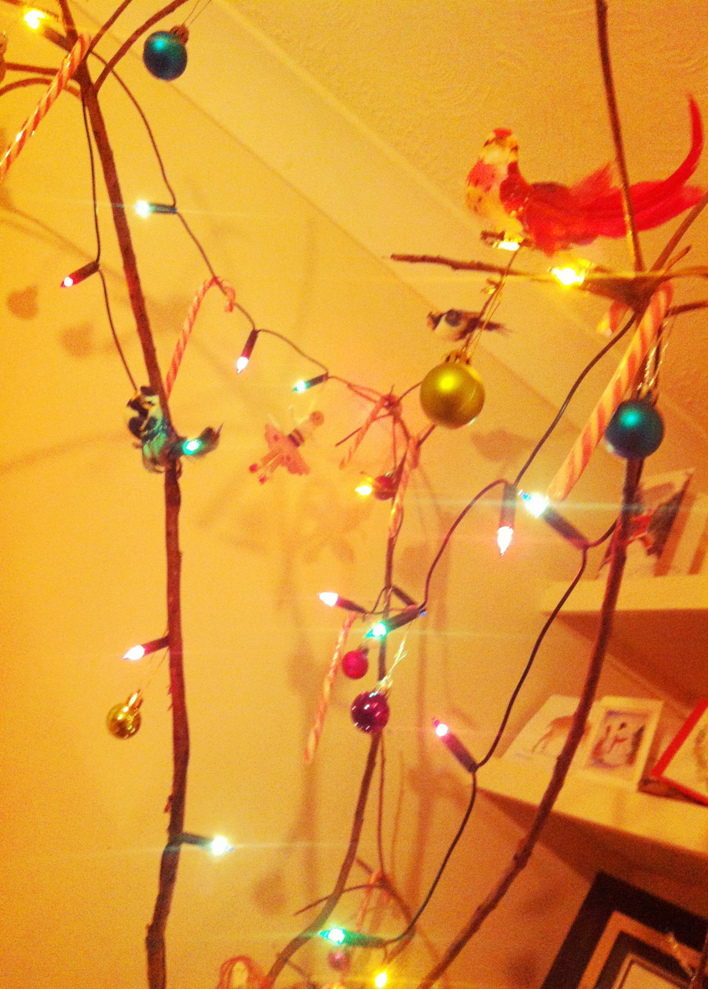 So there it is, our Christmas Eve festive crafts. Now time to hit the baileys and watch a ton more Christmas movies :) Happy Christmas Everyone, have a fab day tomorrow and I hope Santa brings you everything you could wish for.