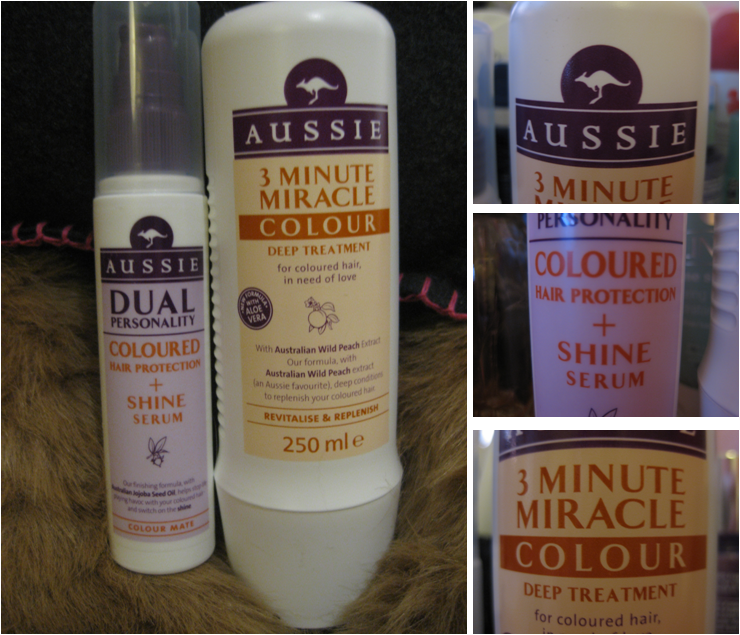 Now I must admit, I'm not usually one to do product reviews – after all what do I know? But given that we're in the midst of experiencing a 'proper' British winter (rain, rain, a bit more rain, oh and some wind), my hair and skin are seriously suffering, and in an attempt to regain some control over the extremities, i've been lapping up the old skin and haircare products. My hair is struggling in this weather, not only does it look utterly horrendous almost as soon as I leave the house, it's also just feeling a little down in the dumps.  So for Christmas my mum bought me some Aussie hair care products as a little treat and also to help me sort out my hairmare.
Now I know everyone rants about the likes of Moroccan Oil and other utterly fabulous but bloody expensive hair products, but my gosh did my little hair pampering session with my Aussie treats make my hair feel INCREDIBLE. I was actually very pleasantly surprised with how rejuvenated and volumised my hair was. I've used Aussie many a time before, but never the colour specific range. Clearly my hair is very bleached (I'm not going to pretend, I think my mousey roots sneaking through give it away) and I really noticed a difference after applying both these products.
This is all I did: I drenched my hair in the deep treatment conditioner whilst in the shower and left it on for what I imagine was about 2/3 minutes whilst I washed and shaved my legs. Once I'd thoroughly washed it out I just towel dried my hair and then applied a couple of squirts of the protect and shine serum which was very light on your hand and didn't make your hair feel greasy or heavy at all. And that was it. Totally simple, really quick and it has actually transformed my mop of a barnet into a silky, soft and shiny volumess blonde mane. I would recommend both these to anyone with highlighted or coloured hair who is also suffering in this winter weather.
What hair treatments do you live by and recommend?