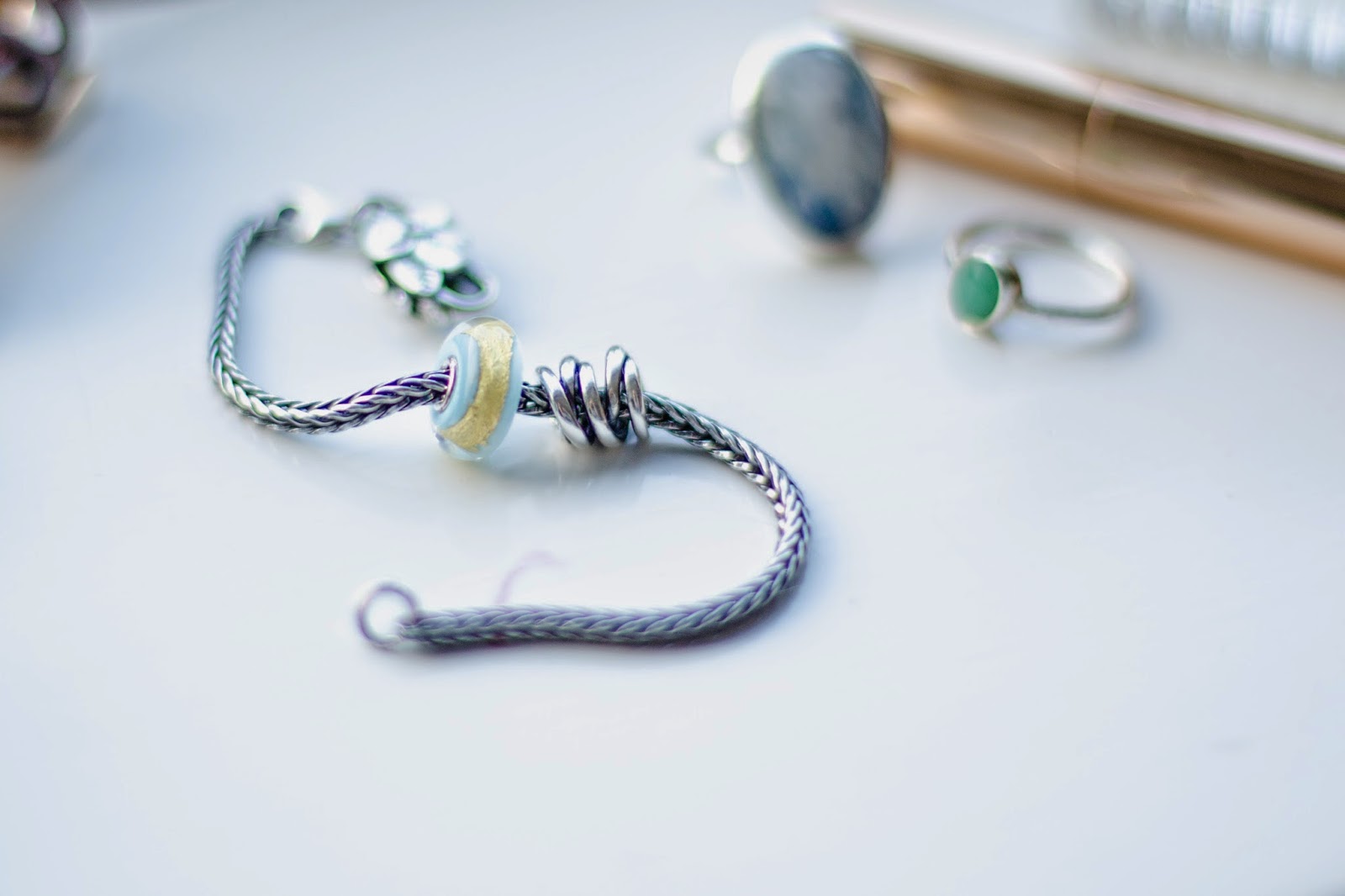 ---
. TROLLBEADS .
---
You may have noticed, if you've been reading my blog for a while now that I tend to wear the same jewellery day in and day out. A creature of habit perhaps, but it's also a matter of finding pieces I love and sticking by them for years at a time. It's not to say my jewellery hasn't changed over time, i've rotated my bracelets from a Tiffany's bracelet which I got for my 18th birthday in NYC, to a Chloe charm chain with a key & lock which I received for my 21st, to my links of London charm bracelet from Jase with a charm for every year we've been together (6 now), to more recently where i've rotated in a couple of simple charm bracelets. My pandora charm bracelet and now my Trollbeads charm bracelet too. I team these with my favourite watches (currently my DW St Andrews) and my staple rings which again are both sentimental items I've received from family over time.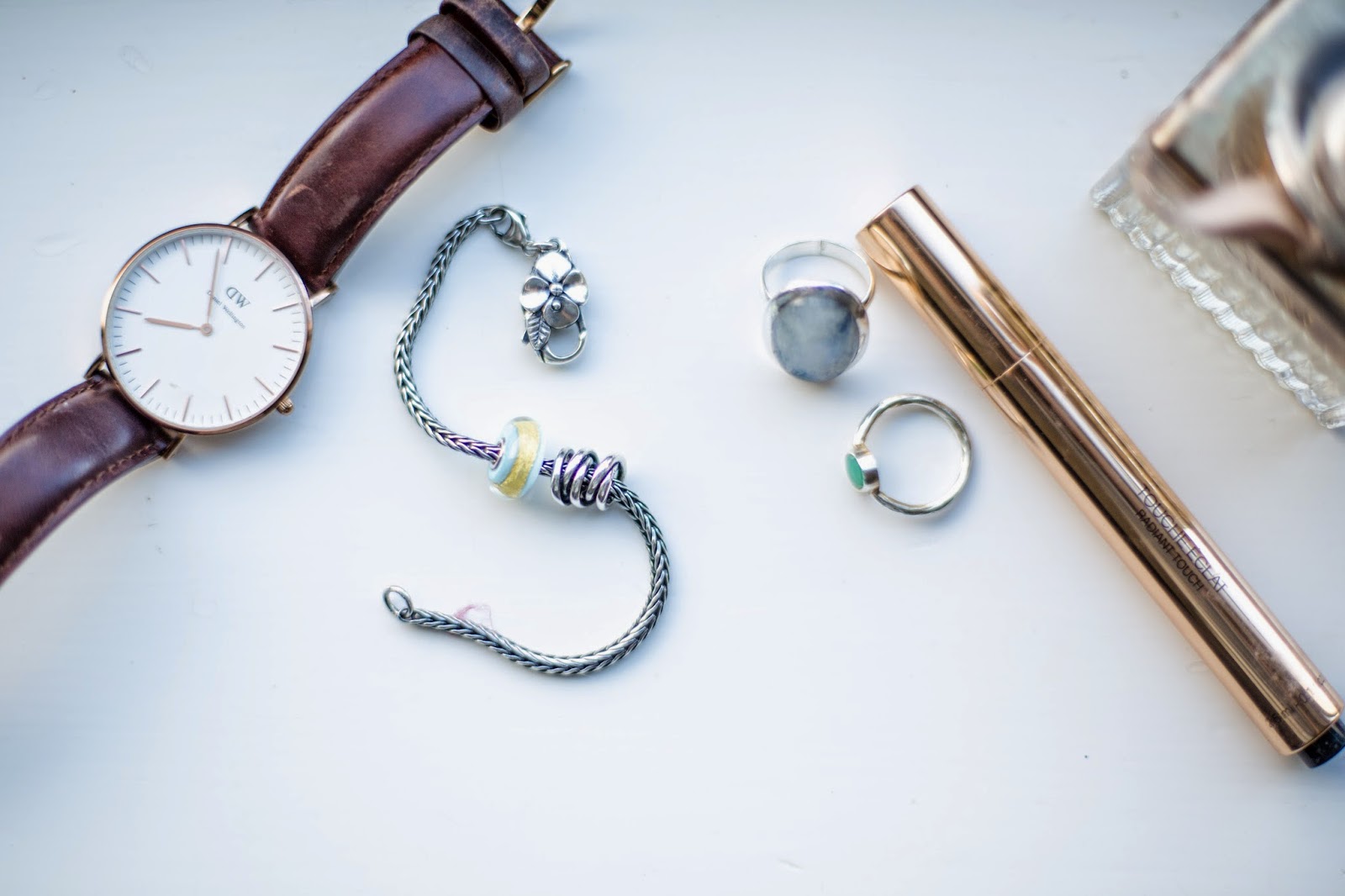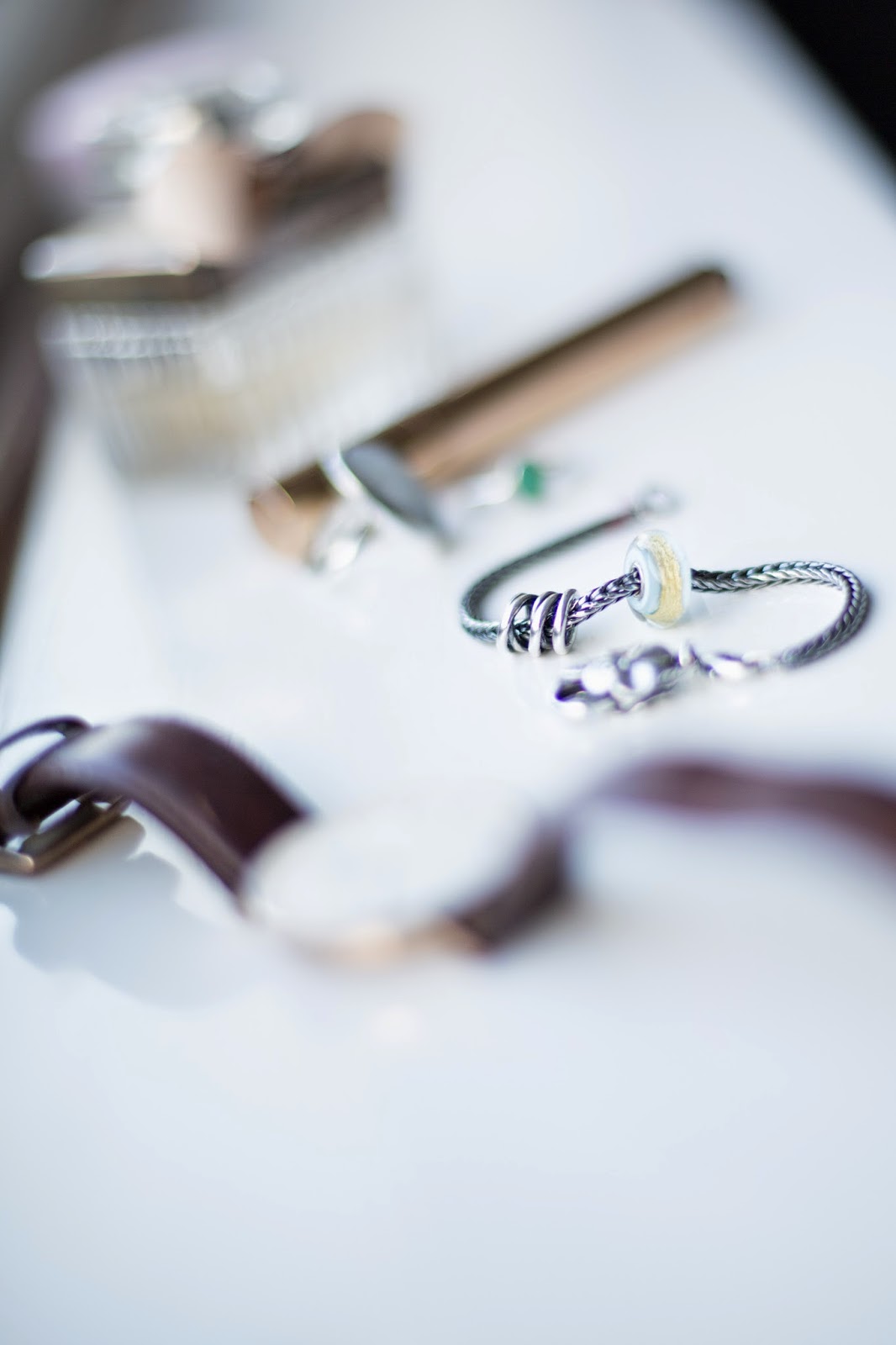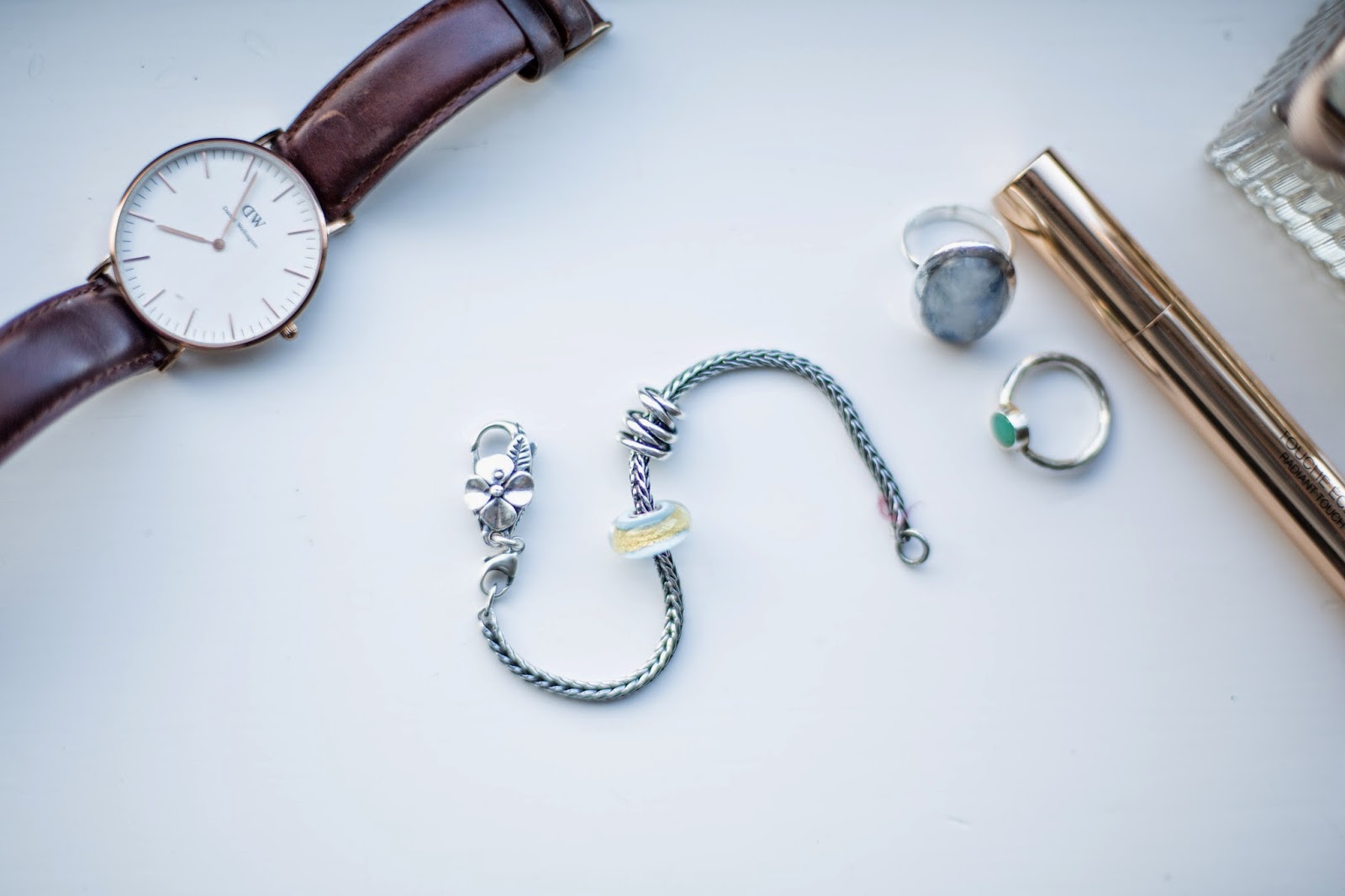 The newest addition to my 'staple' jewellery collection is my new Trollbead bracelet which I designed myself with three little charms – the three sisters knot (I loved this as I have two sisters, we are the three pea's) and this gorgeous blue and gold bead which I just loved the colours of, the final touch was the flower clasp which I chose because it was so so pretty. The bracelet looks super cute and goes perfectly with my other jewellery bits. I love that the beads are all items which mean something to me & that i've picked – charm bracelets like these are fab for sentimental pressies and personalised gifts.
Are you a fan of charm bracelets? Which trollbeads would you pick for yourself?