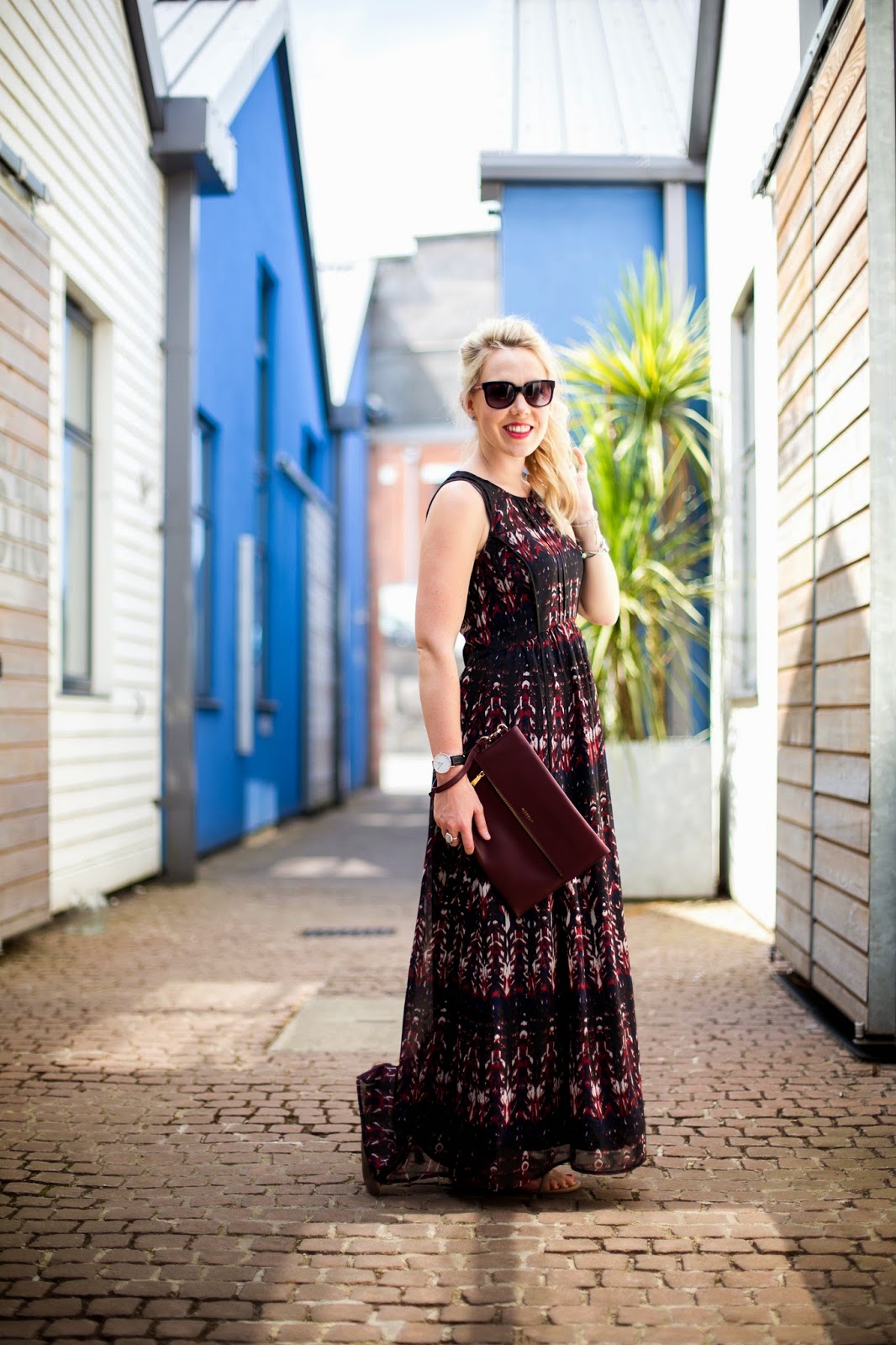 ---
. PERFECT SUMMER MAXI .
---
When the sun's beaming and your uber chilled, sometimes I can't be bothered to over think what I'm wearing. In those instances I just want to throw on something comfortable, cute & super easy. This H&M maxi dress has been that go to garment for a few years now, still as trusty today as it was back in 2012 when I nabbed it in H&M (a total find I know).
. H&M MAXI . H&M SANDALS . MODALU ERIN CLUTCH . MARC JACOBS SUNNIES .

Last weekend was one of those times, glorious sunshine, some serious heat, and a really chilled out day planned pottering around Bristol's Clifton Village, browsing in the home stores & gorging on some seriously good
grub
in Spicer & Cole. The evening was spent in the garden, catching the last rays of sunlight over a tasty BBQ before driving back to London. The maxi served me well.
Are you a fan of the maxi dress? What's your 'throw on' look when the sun hits & you're spending the day chilling out?