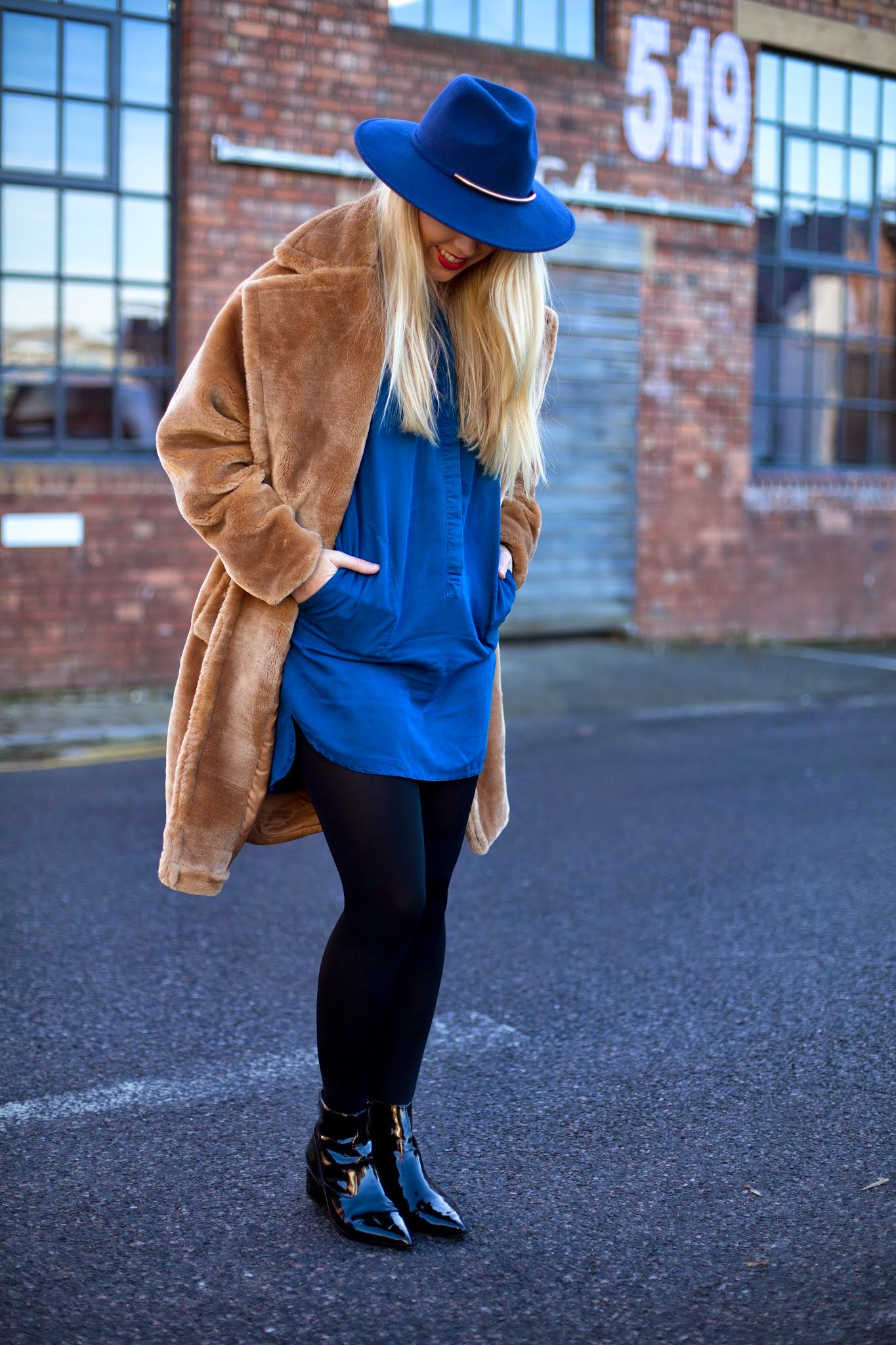 ---
. 
REISS ZELDA EMBELLISHED TRILBY HAT
 .
---
Blue was always a colour I really loved, not just as my 'favourite colour' generally, but also a favourite colour to wear too. I'm not all that sure why though, in recent years, I seem to have stopped sporting quite so much blue. But all that seems to have changed since I bought this perfect blue fedora from Reiss the other weekend. The fedora has reinitiated all my love, for all things blue.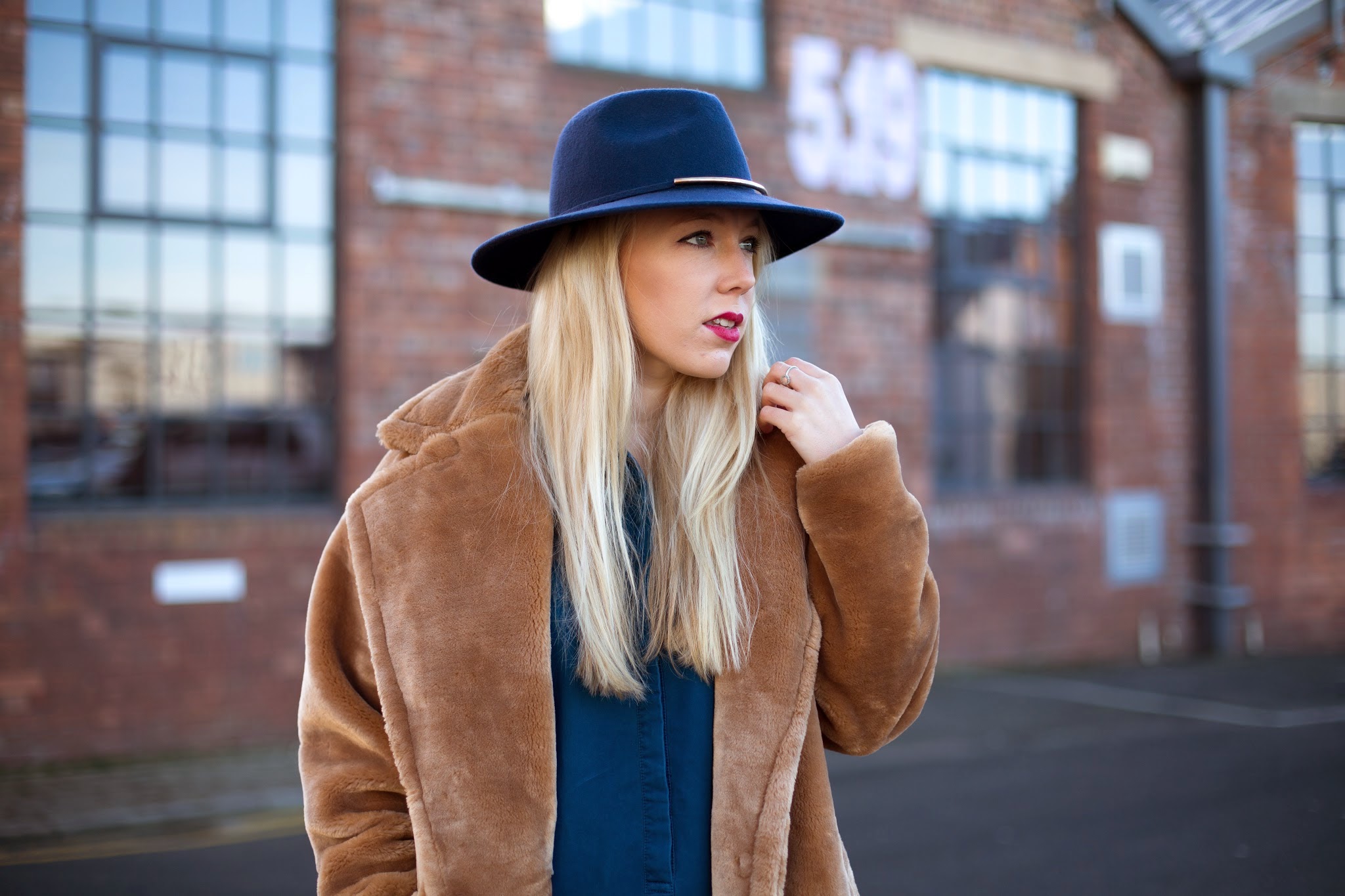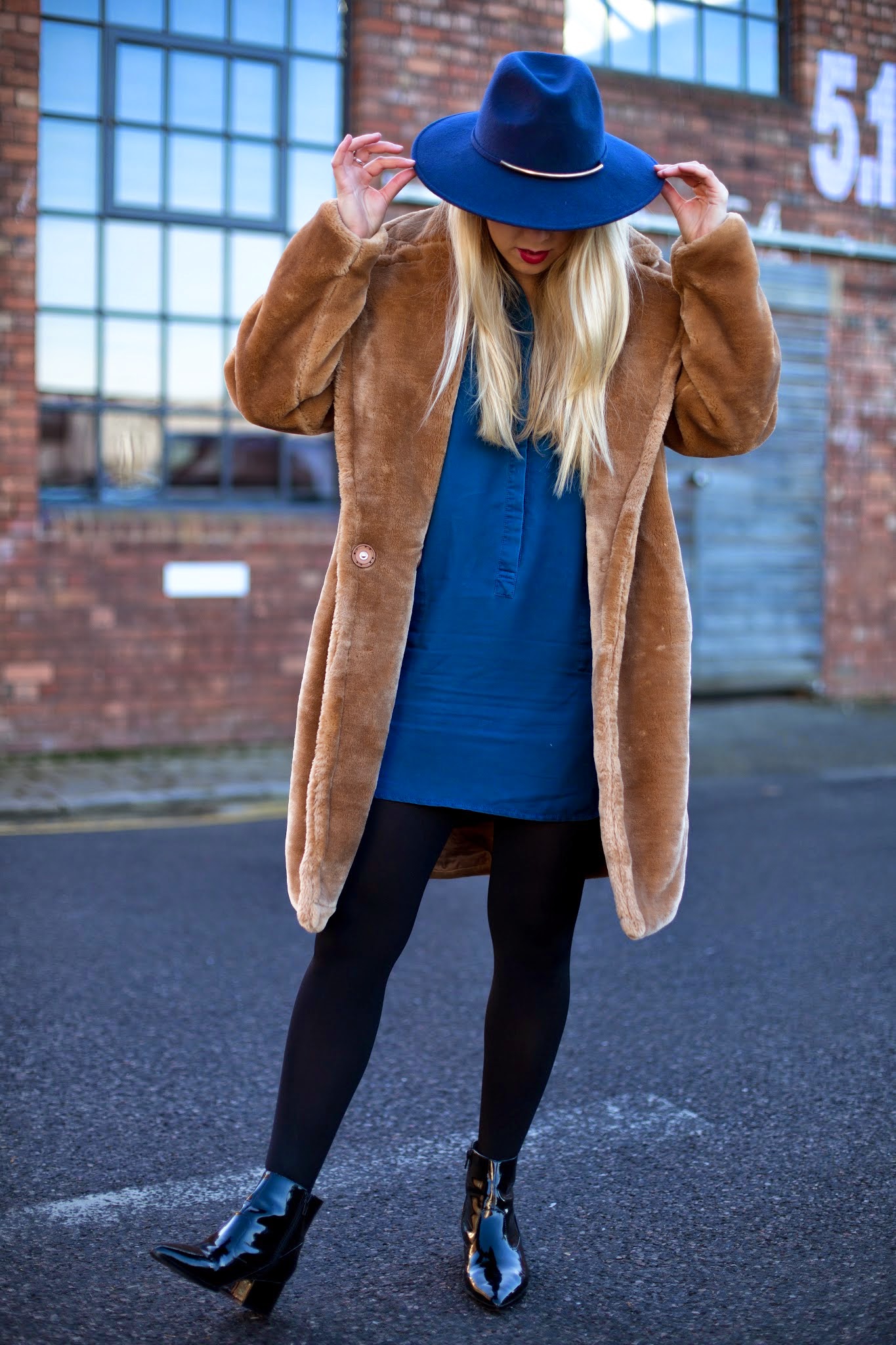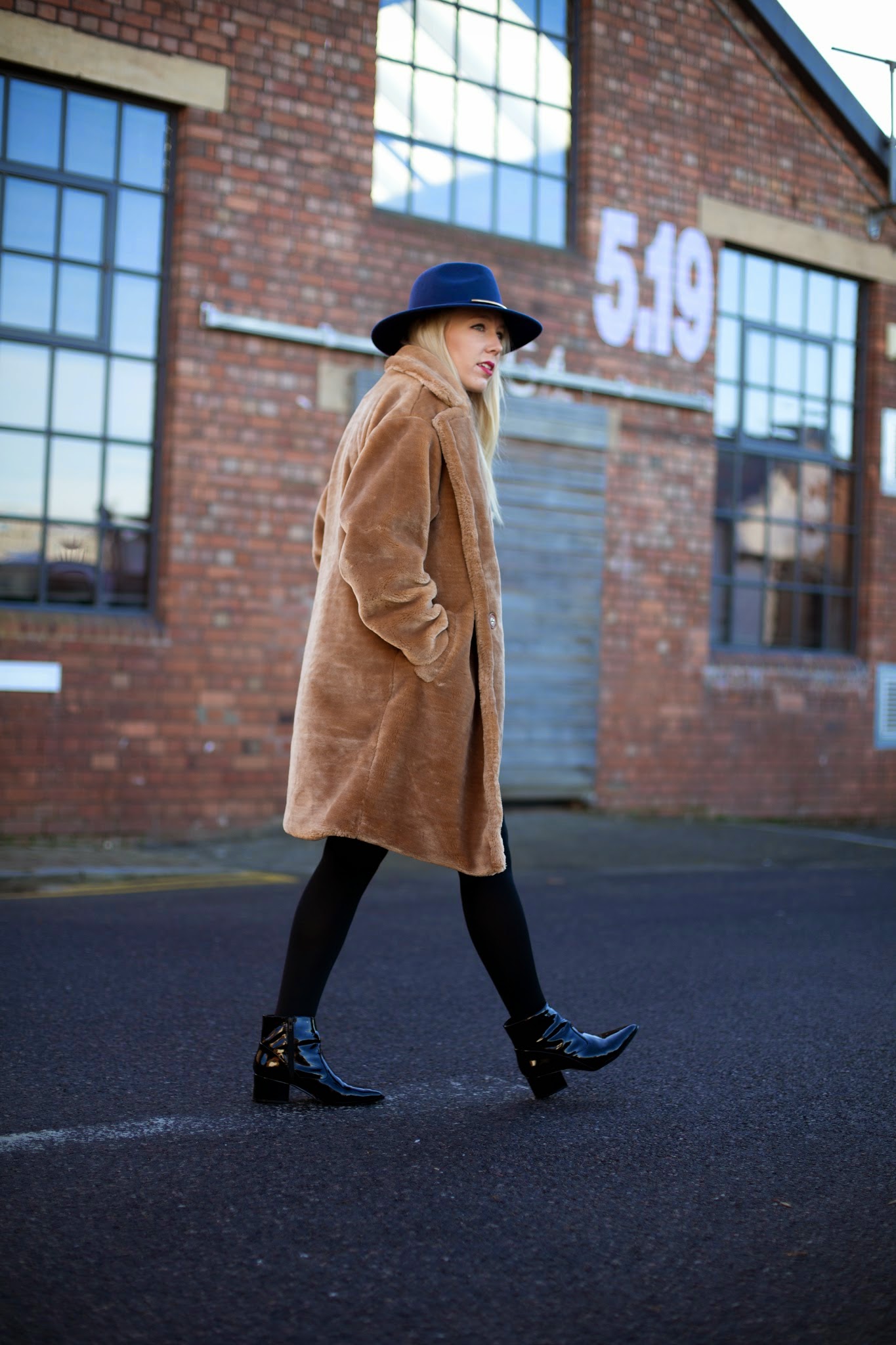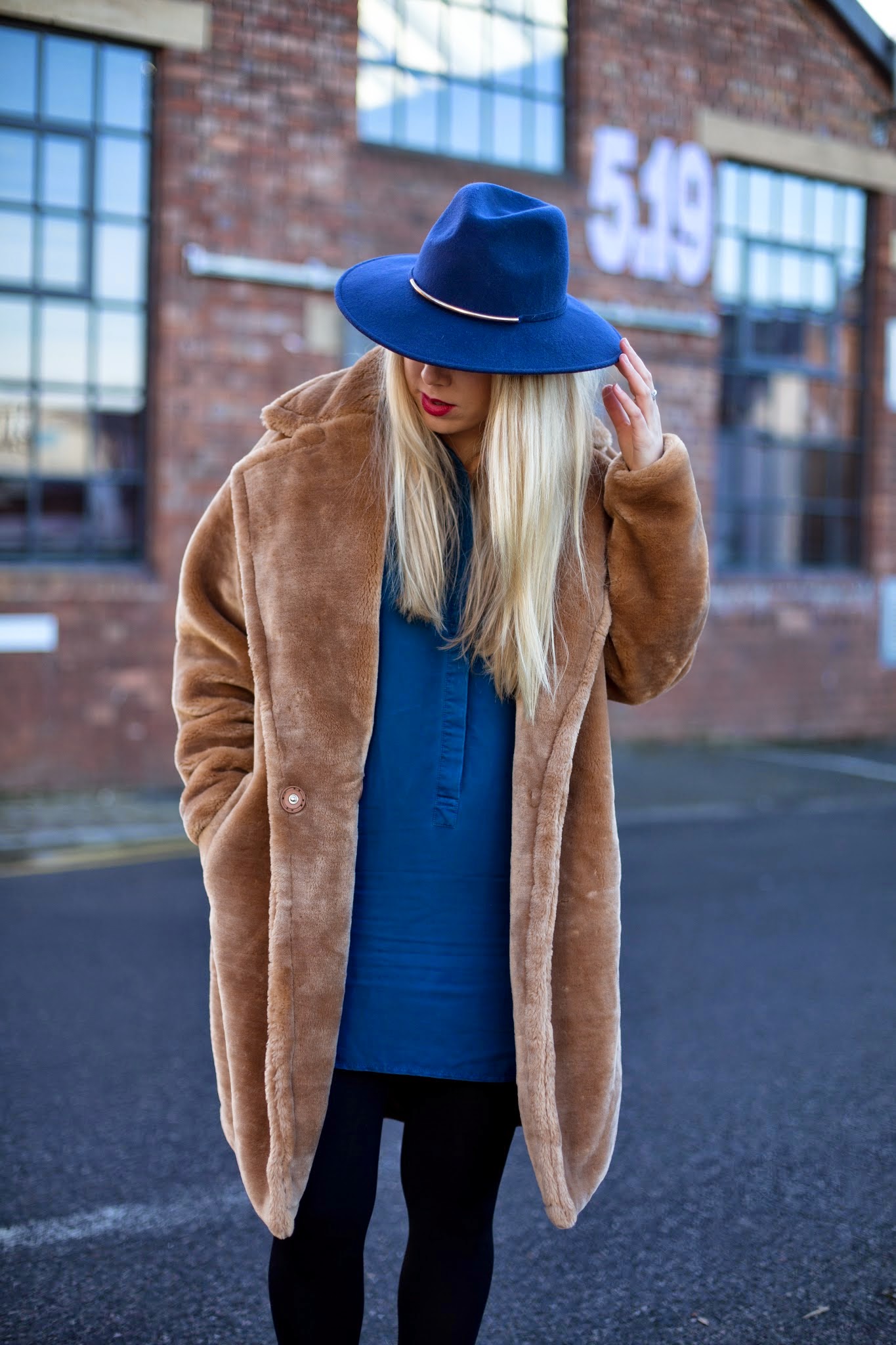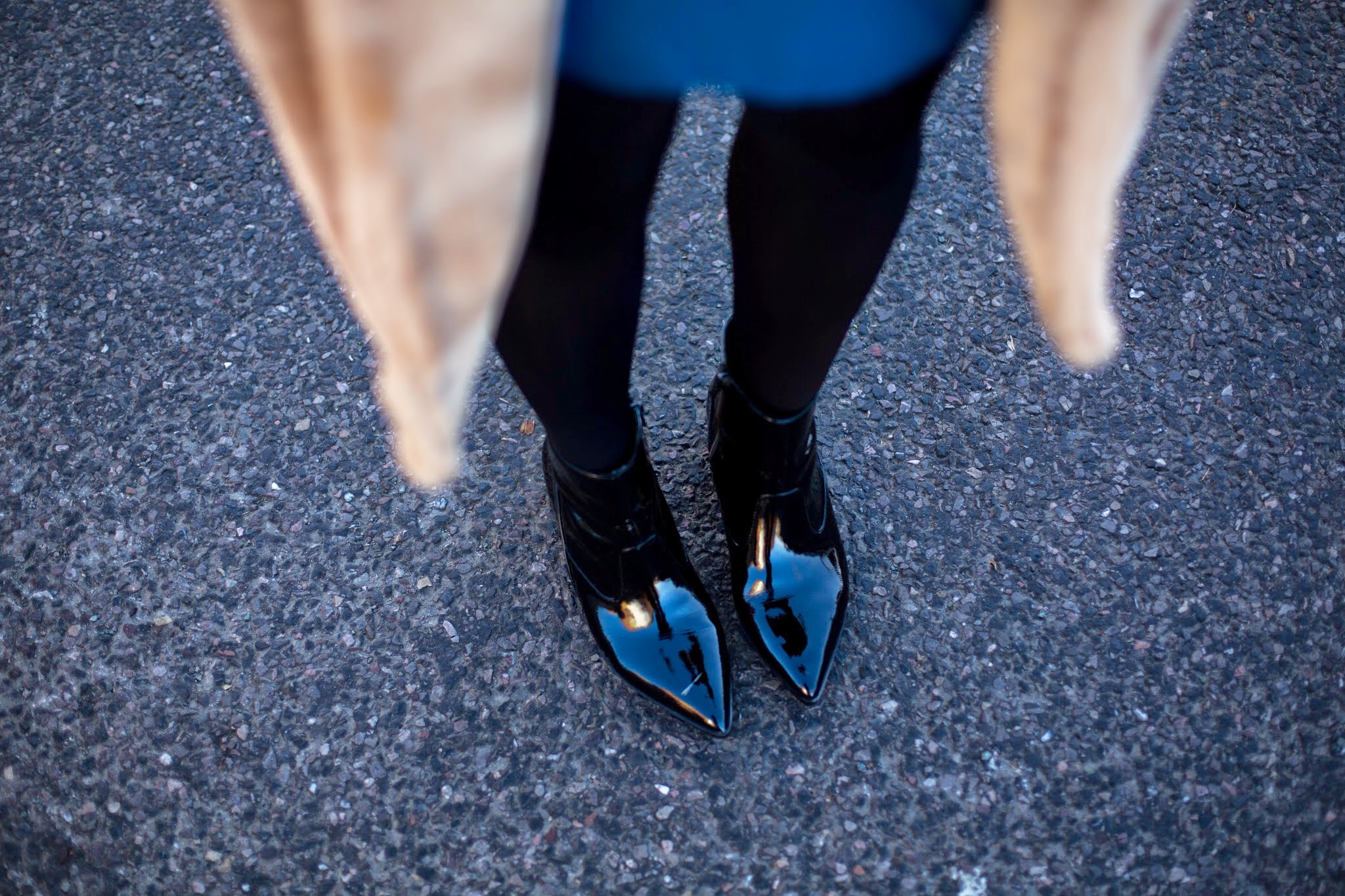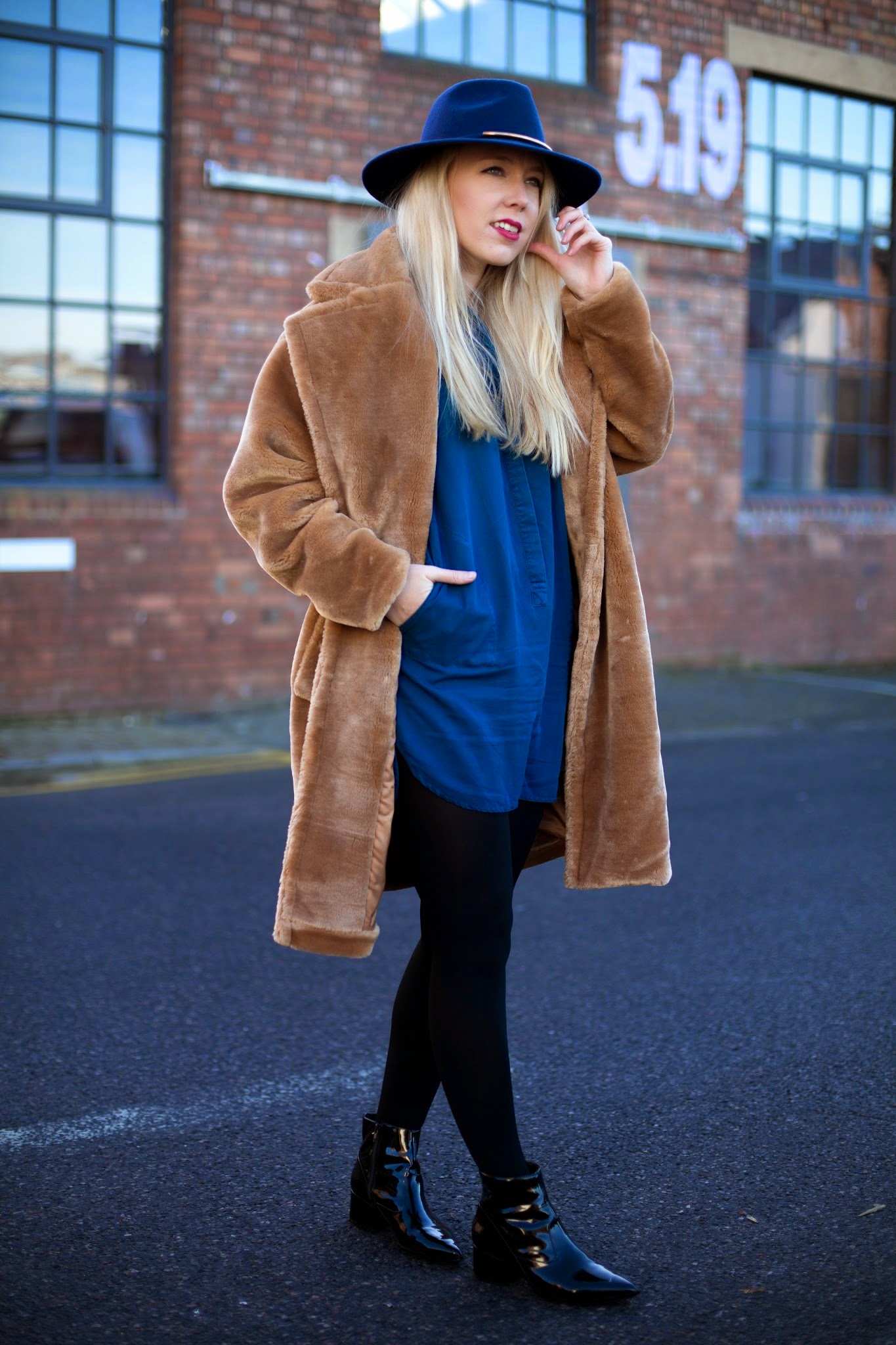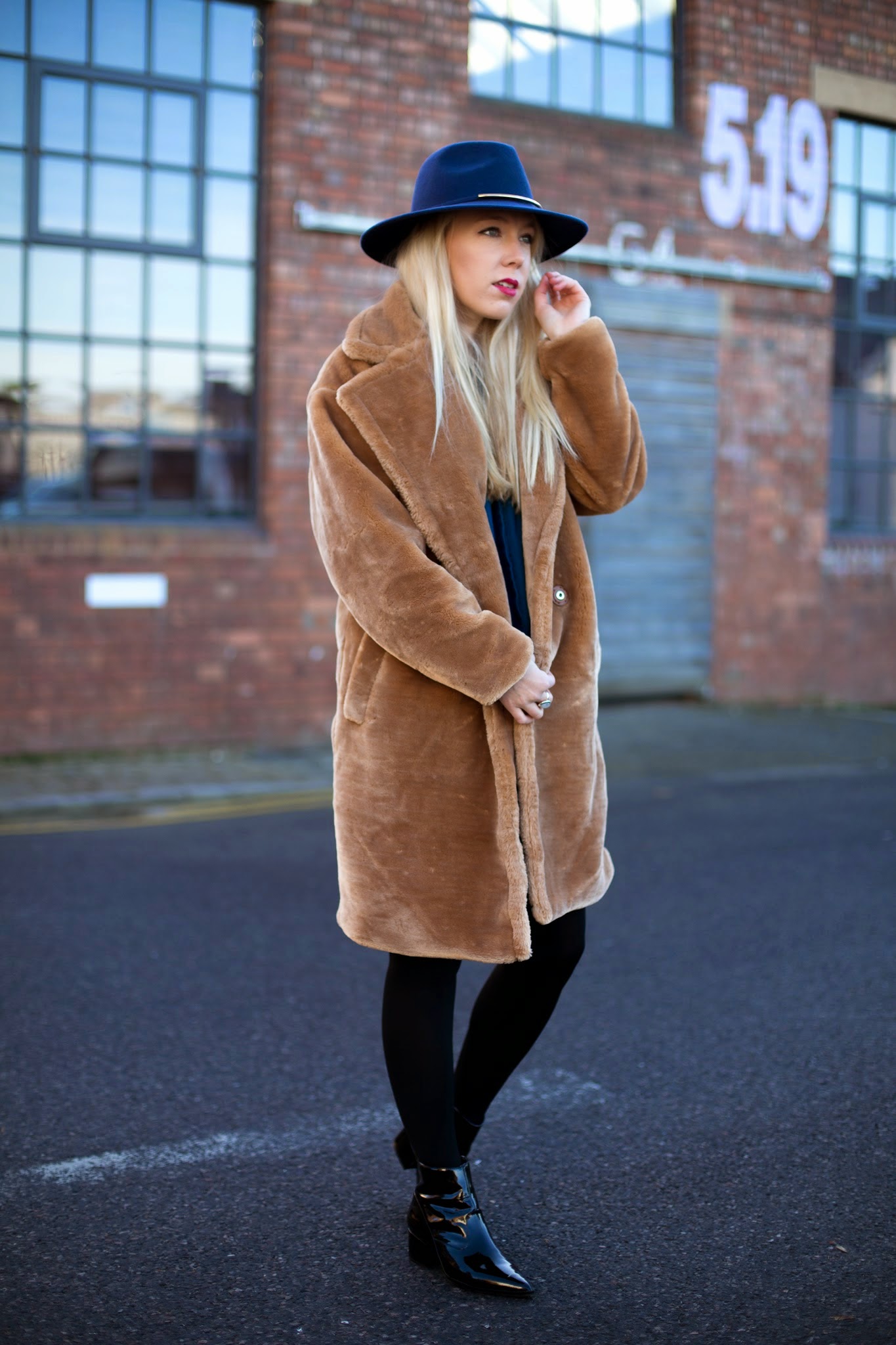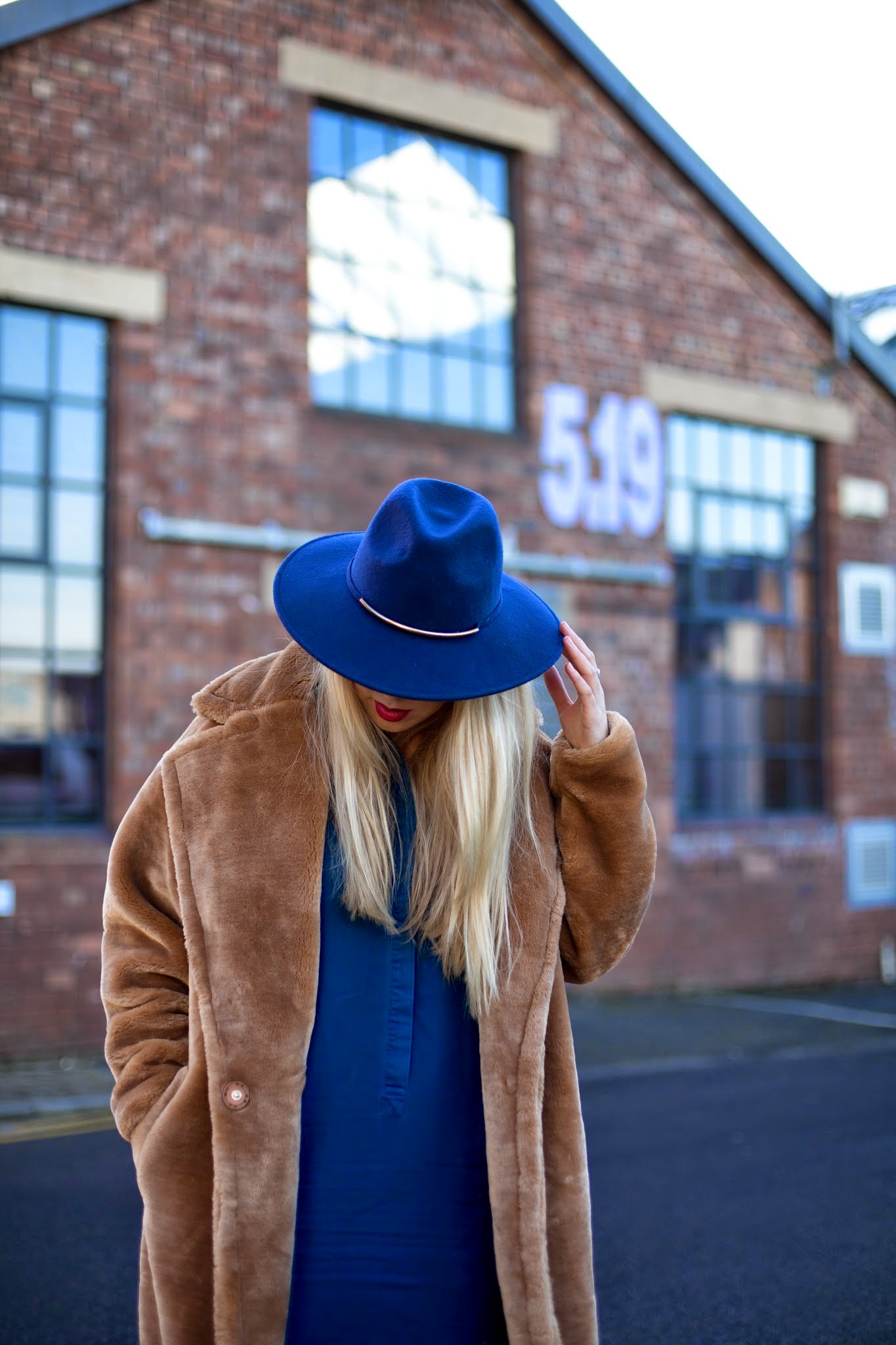 . REISS ZELDA TRILBY HAT £69 . PAISIE OVERSIZED TEDDY COAT . 
. TOPSHOP SHIRT DRESS . ALDO ALEWEIL BOOTS £100 .

This fedora was a rather frivolous purchase (a lot like my new I Mac 5k – eeeeee) but one that I couldn't quite resist once I popped it on my head. I naturally was Christmas shopping for others, and ended up buying myself a present instead. It seems to be quite the recurring theme!
But, the good news is my cost per wear already makes this (almost) a bargain. It's by far my best fitting fedora & the colour and design are so chic i've been teaming them with every outfit possible. This little ensemble is something I thew on this Sunday for a festive day out with Liza, christmas shopping, gluhwein drinking and Apple Mac buying (blame the gluhwein for that one). Anyway, back to the look, it's an easy look, a simple shirt dress, totally oversized but cosy coat and a little 'oomph' with my new Aldo booties and of course my new fedora.
What's your favourite colour? Do you live in a certain colour palette?