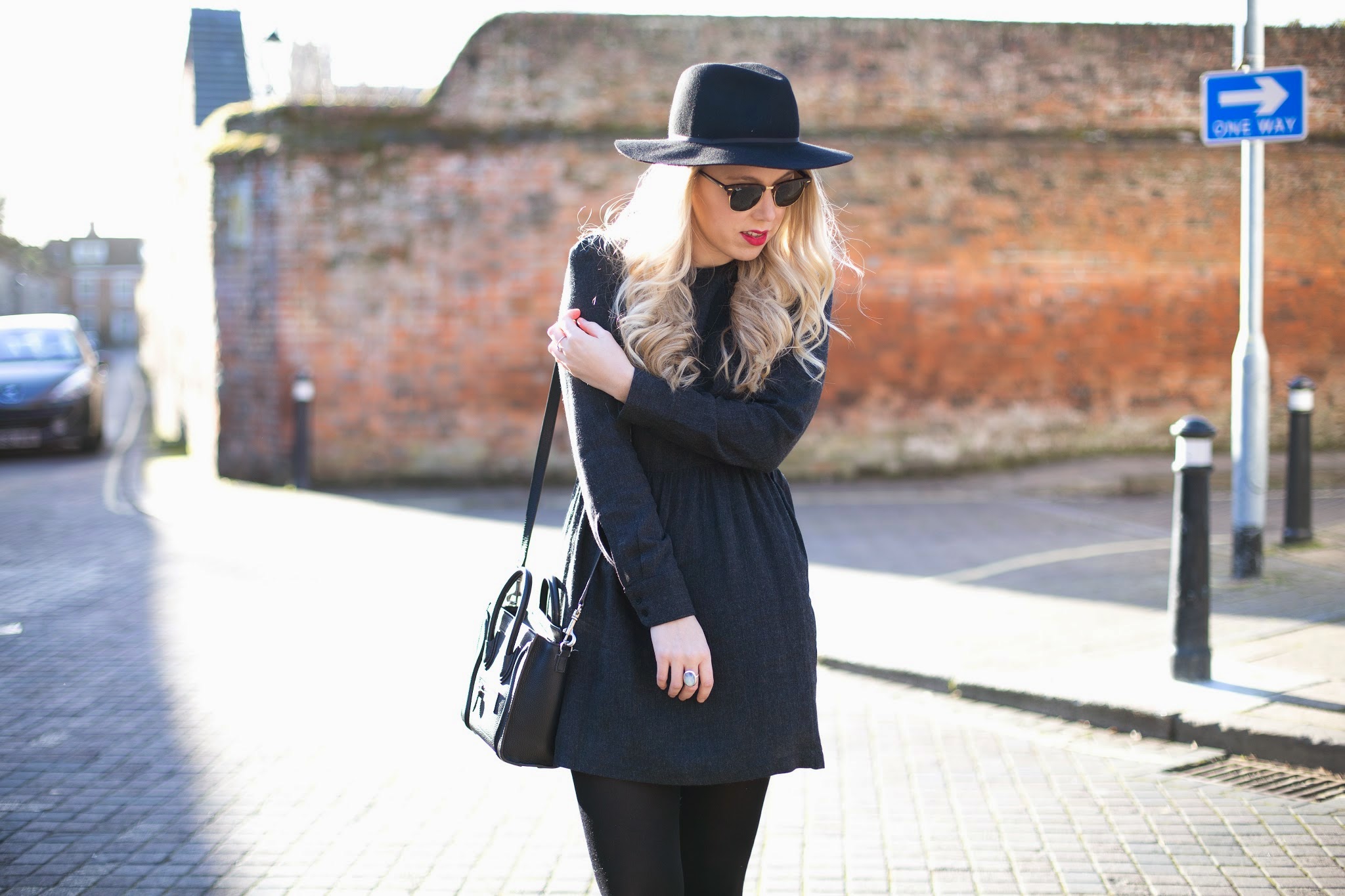 ---
. BACK TO WORK & A PROMOTION .
---
It's Monday 5th, and that means one thing. Back to work. That wasn't the reasoning behind todays blog title (thats the colour of le dress du jour) however it does seem quite pertinent don't you think?  Albeit blue is the technical colour definition for today, blue Monday, the return to work, diminished bank accounts & the end of the festive season! Woe us! But what better way than to fight those Monday blues than sporting a new purchase …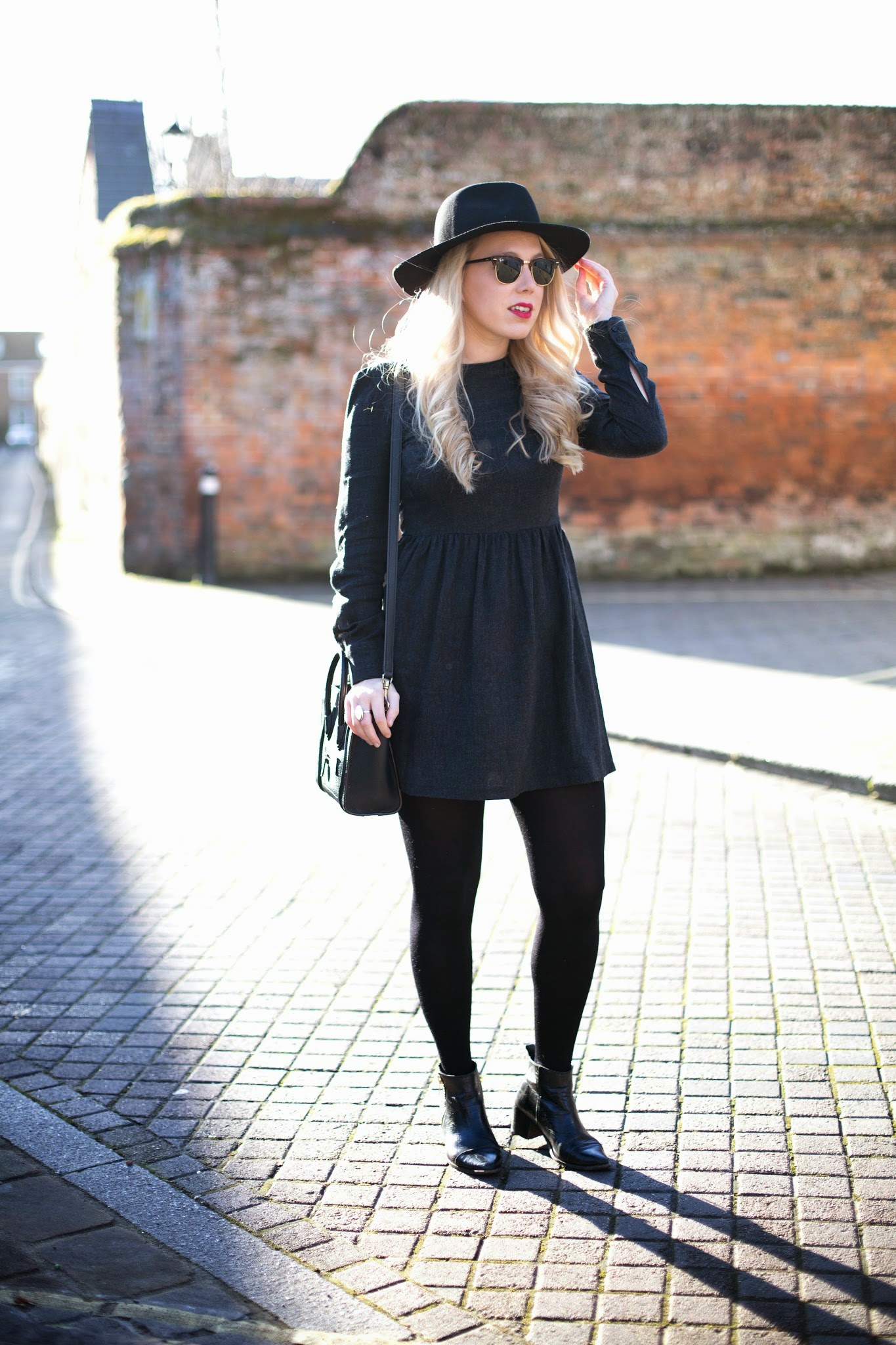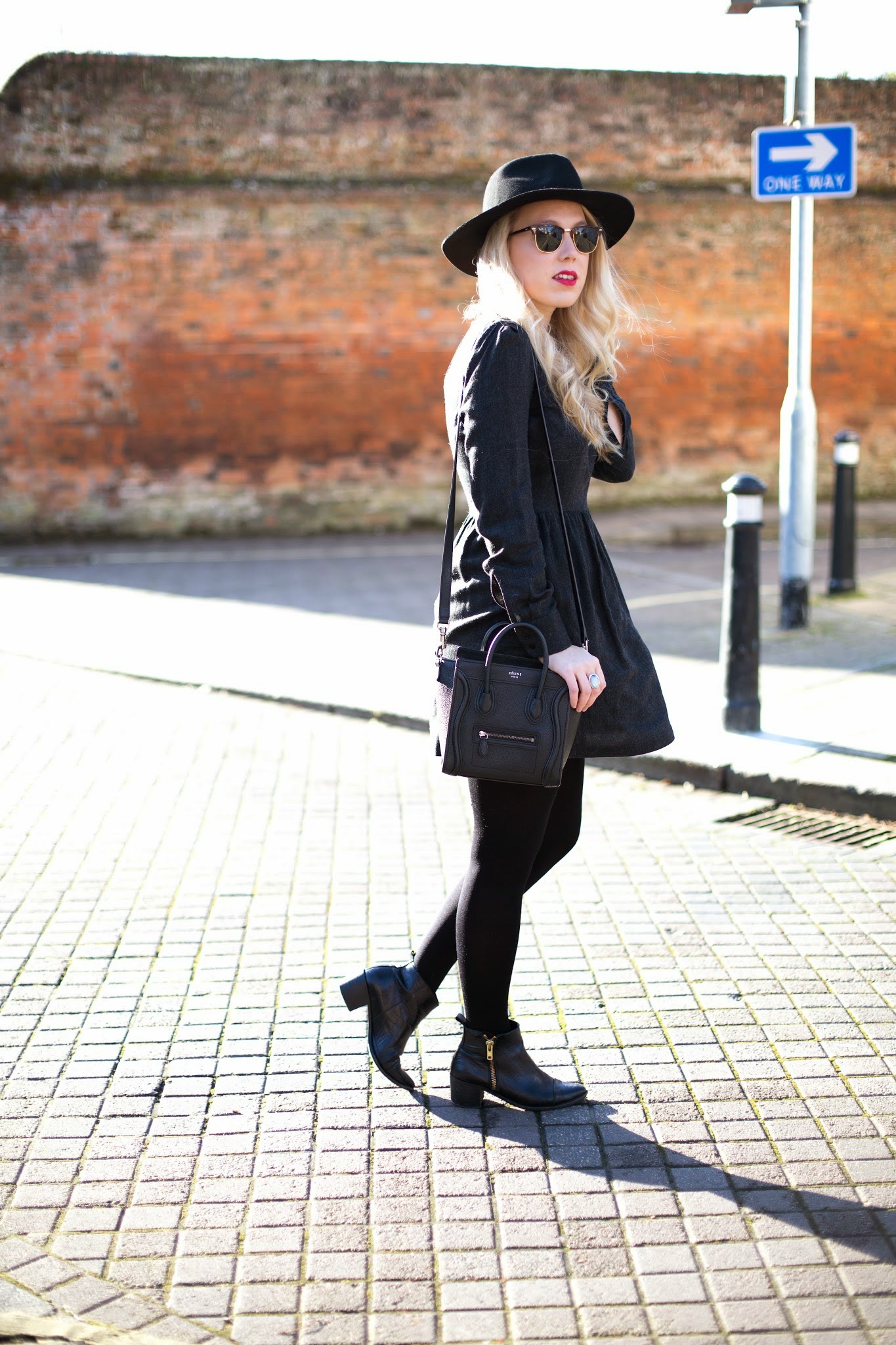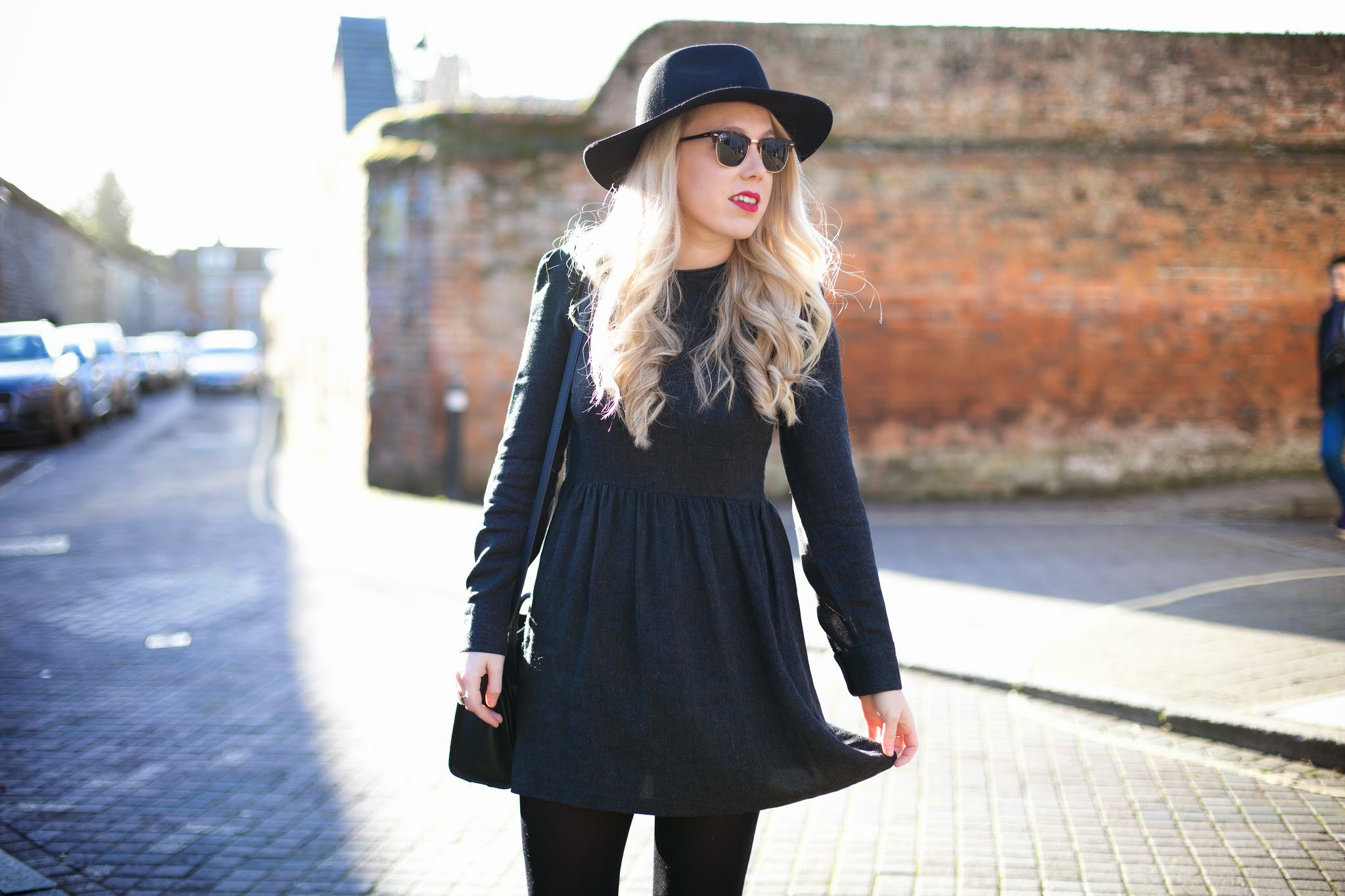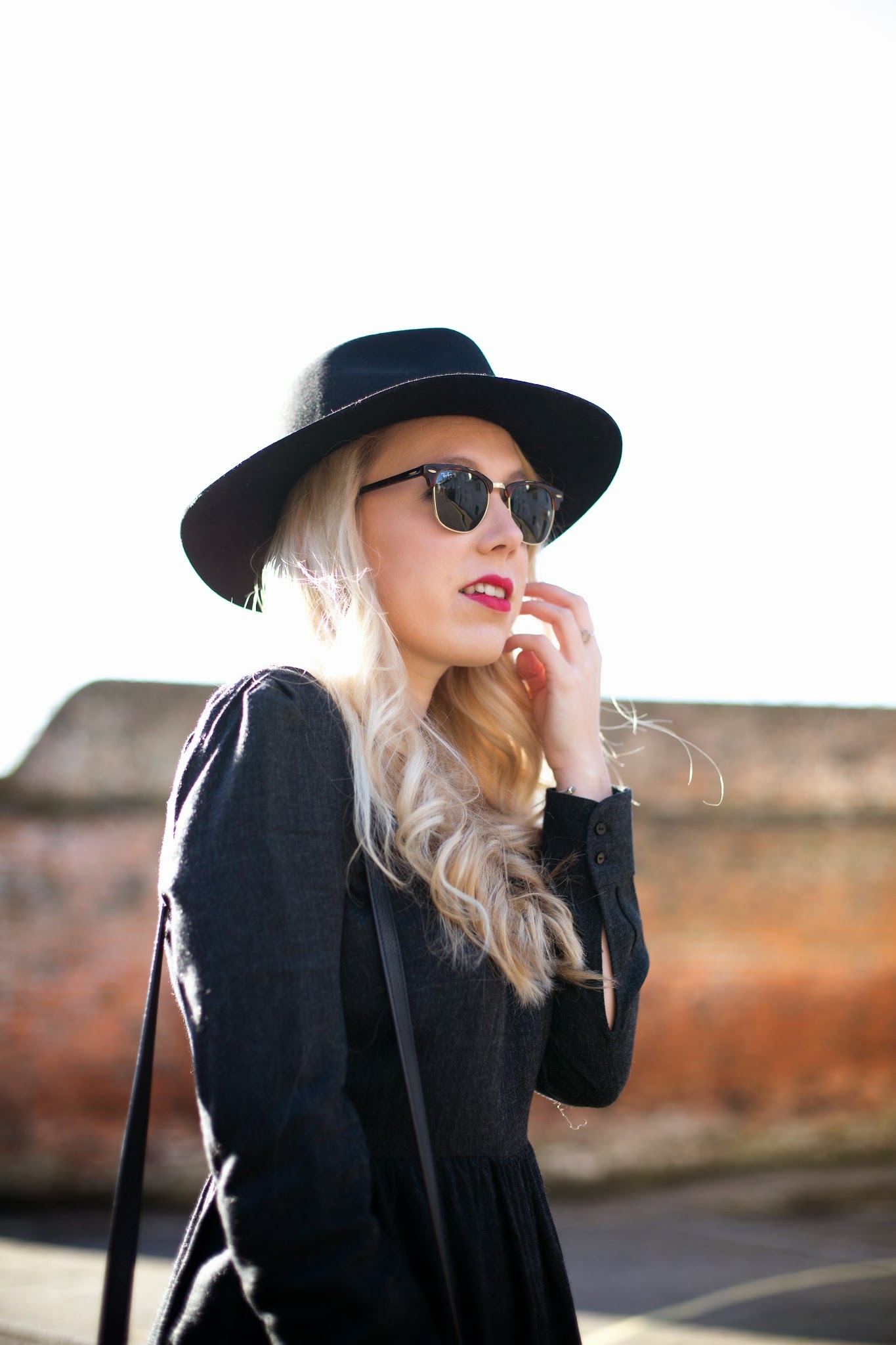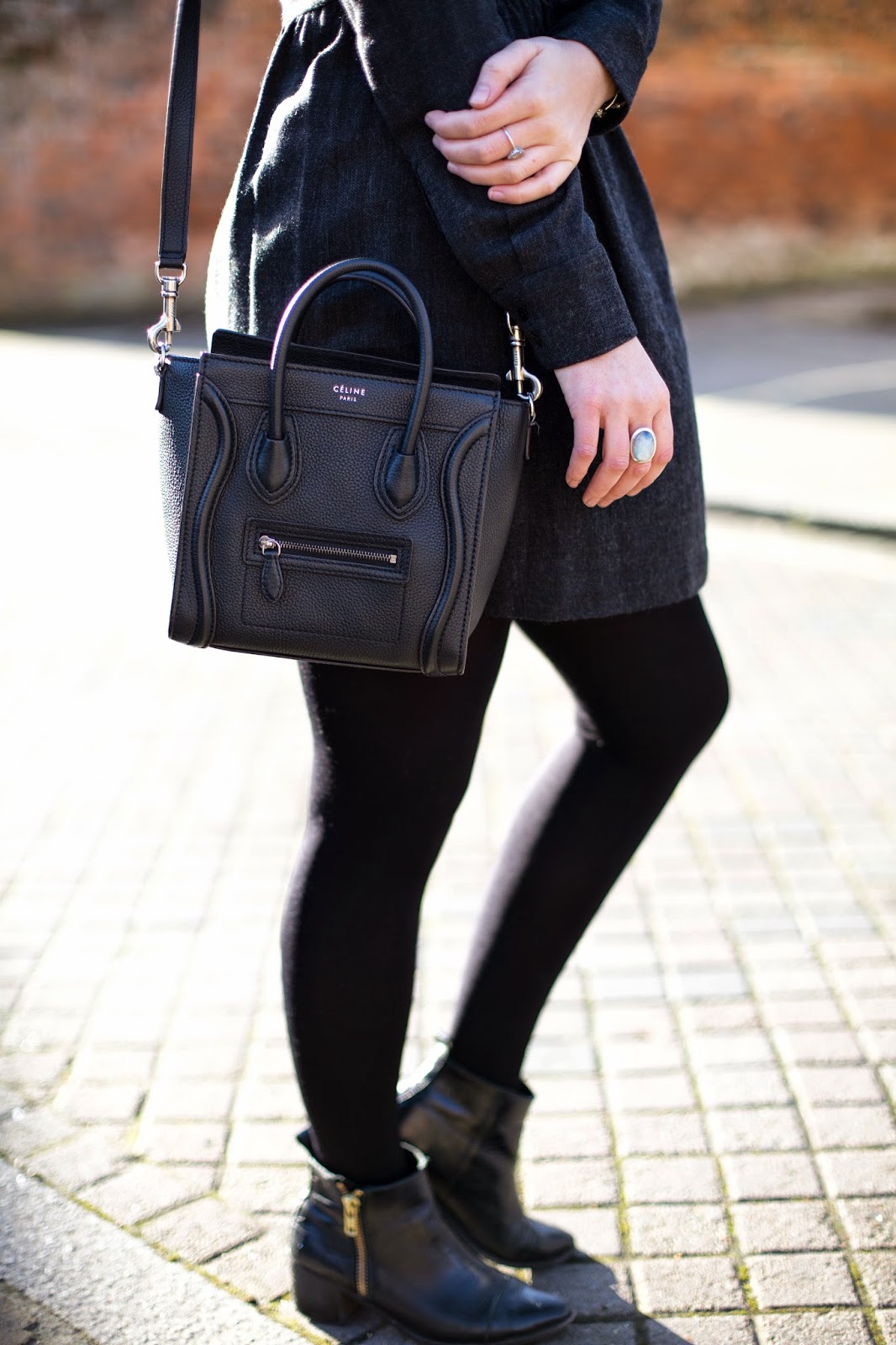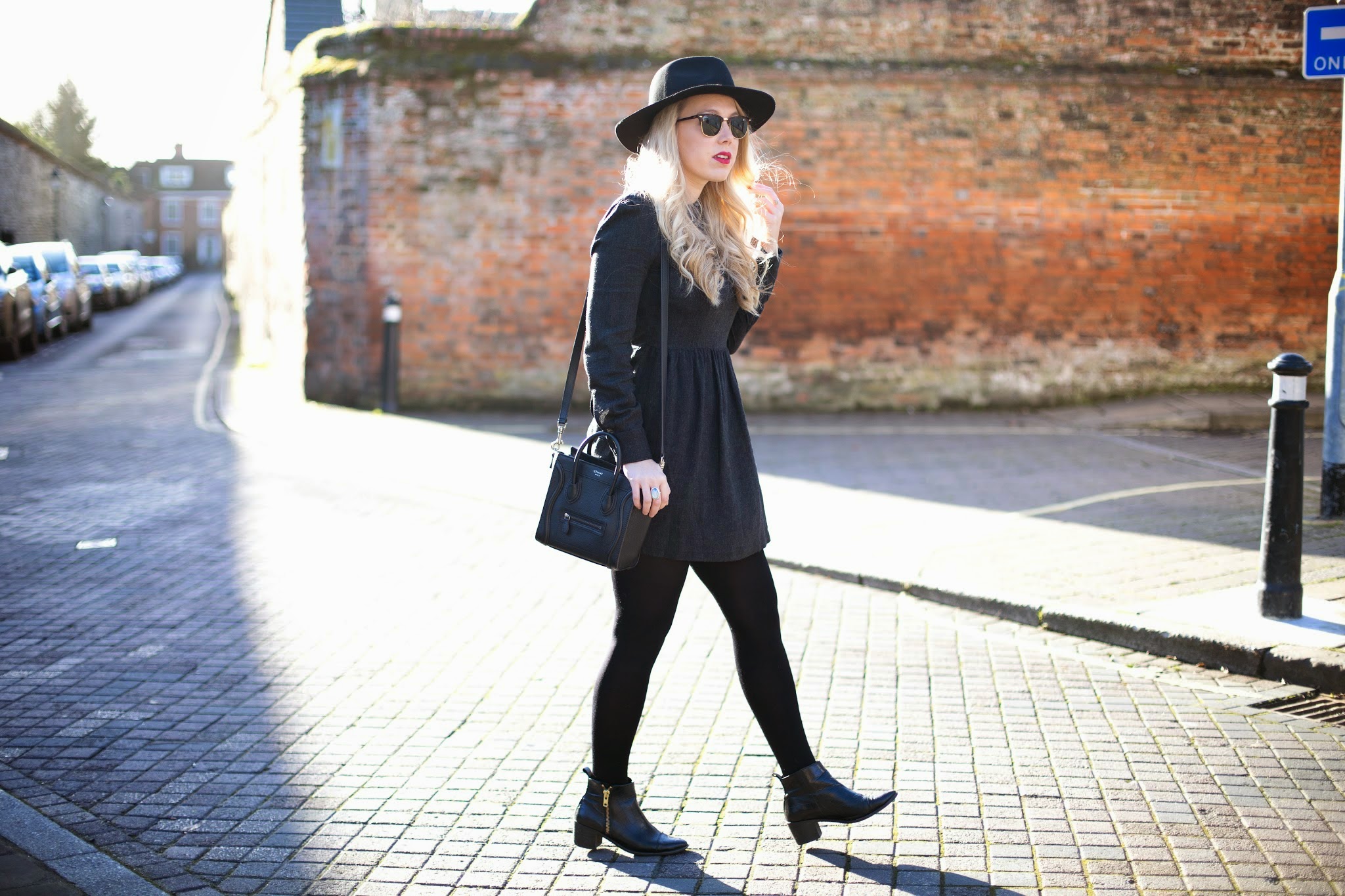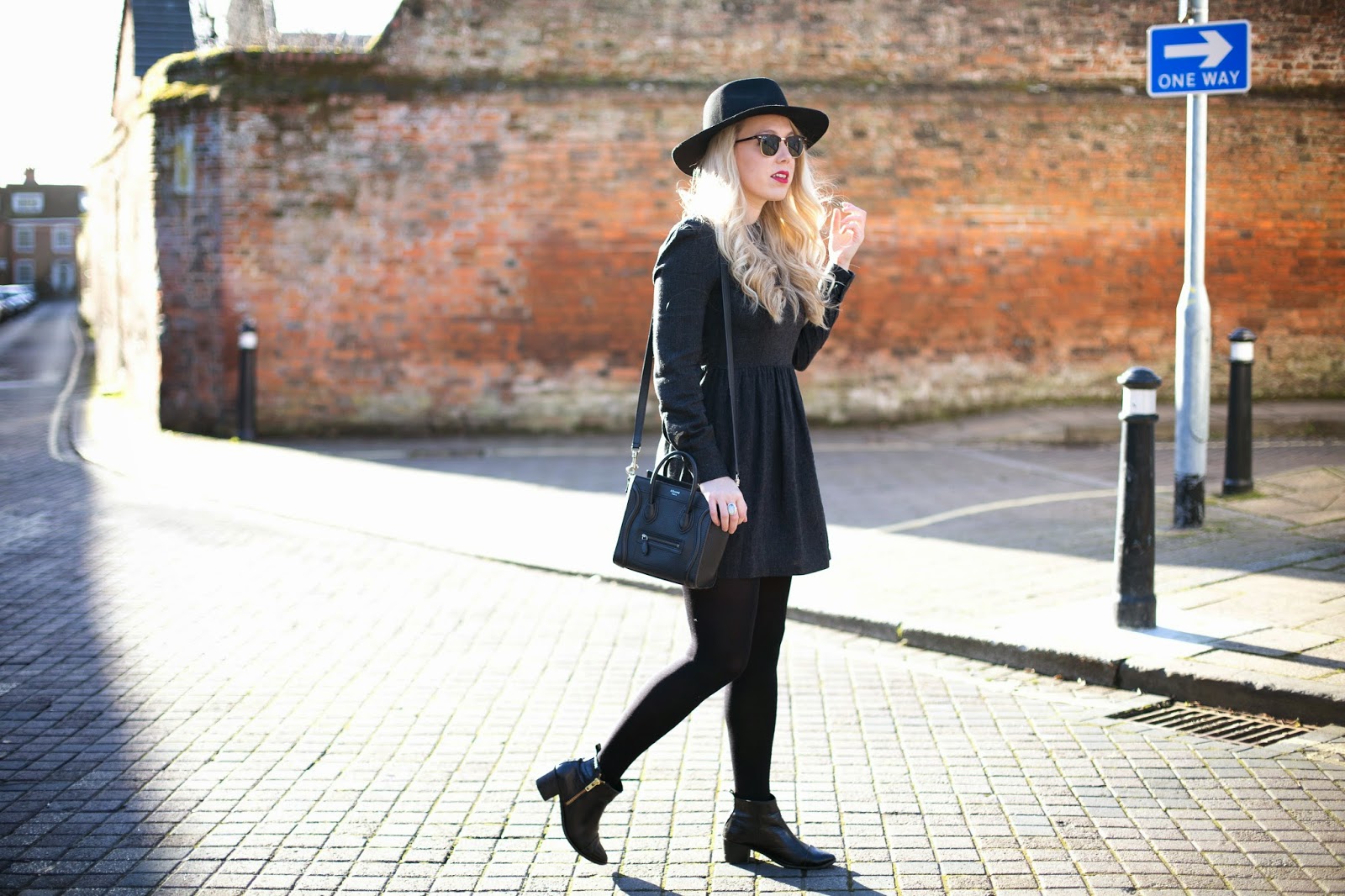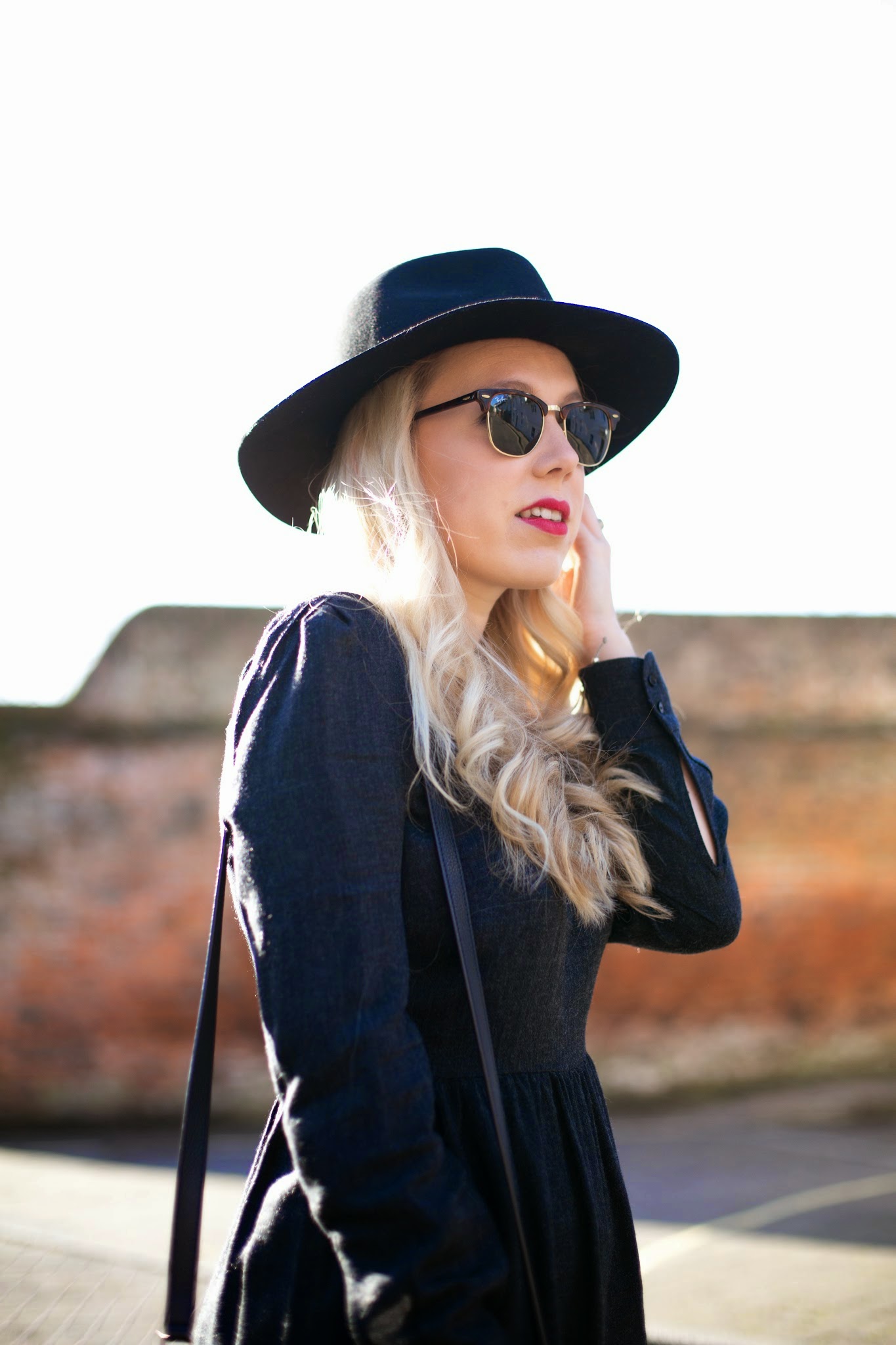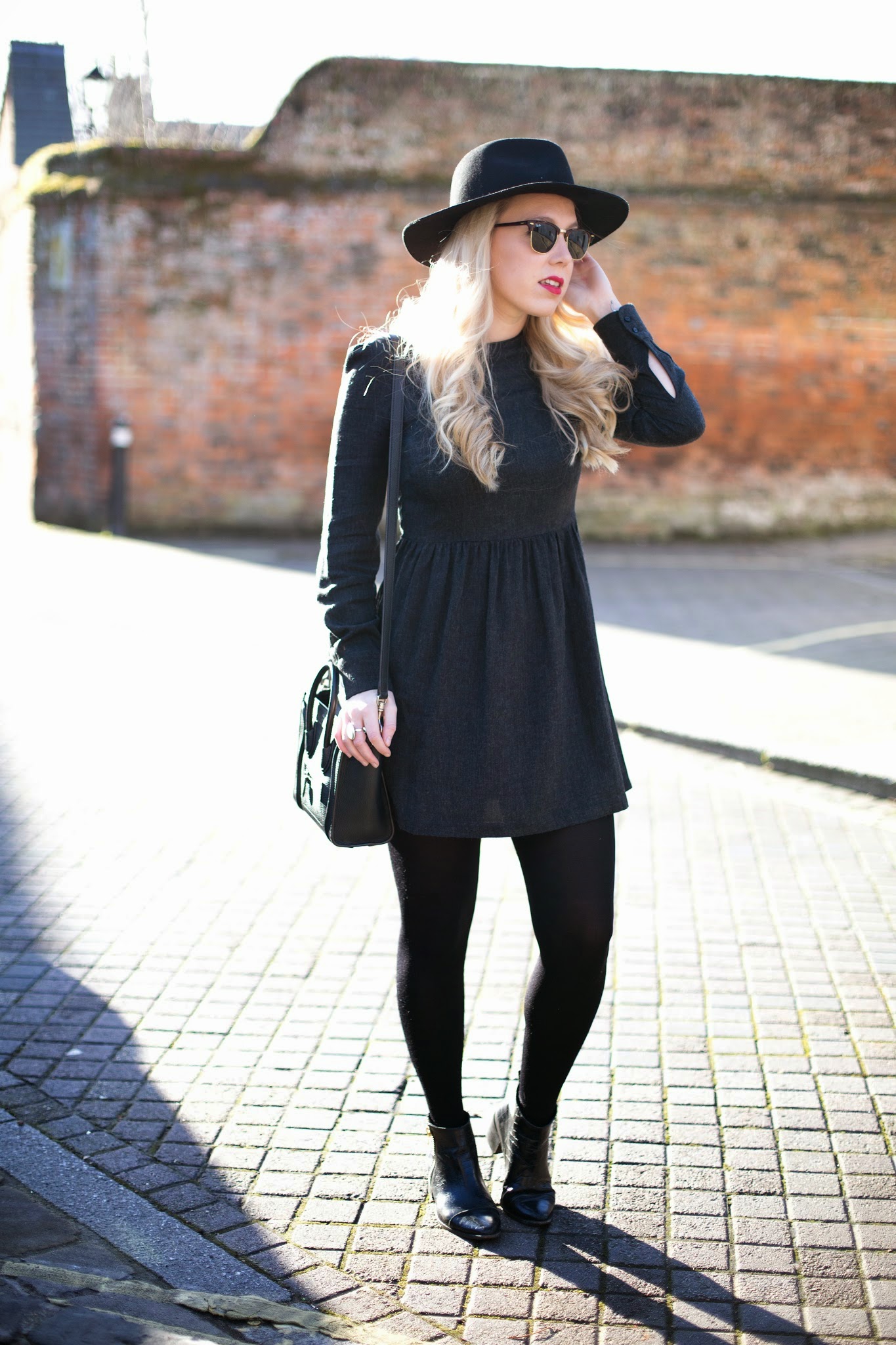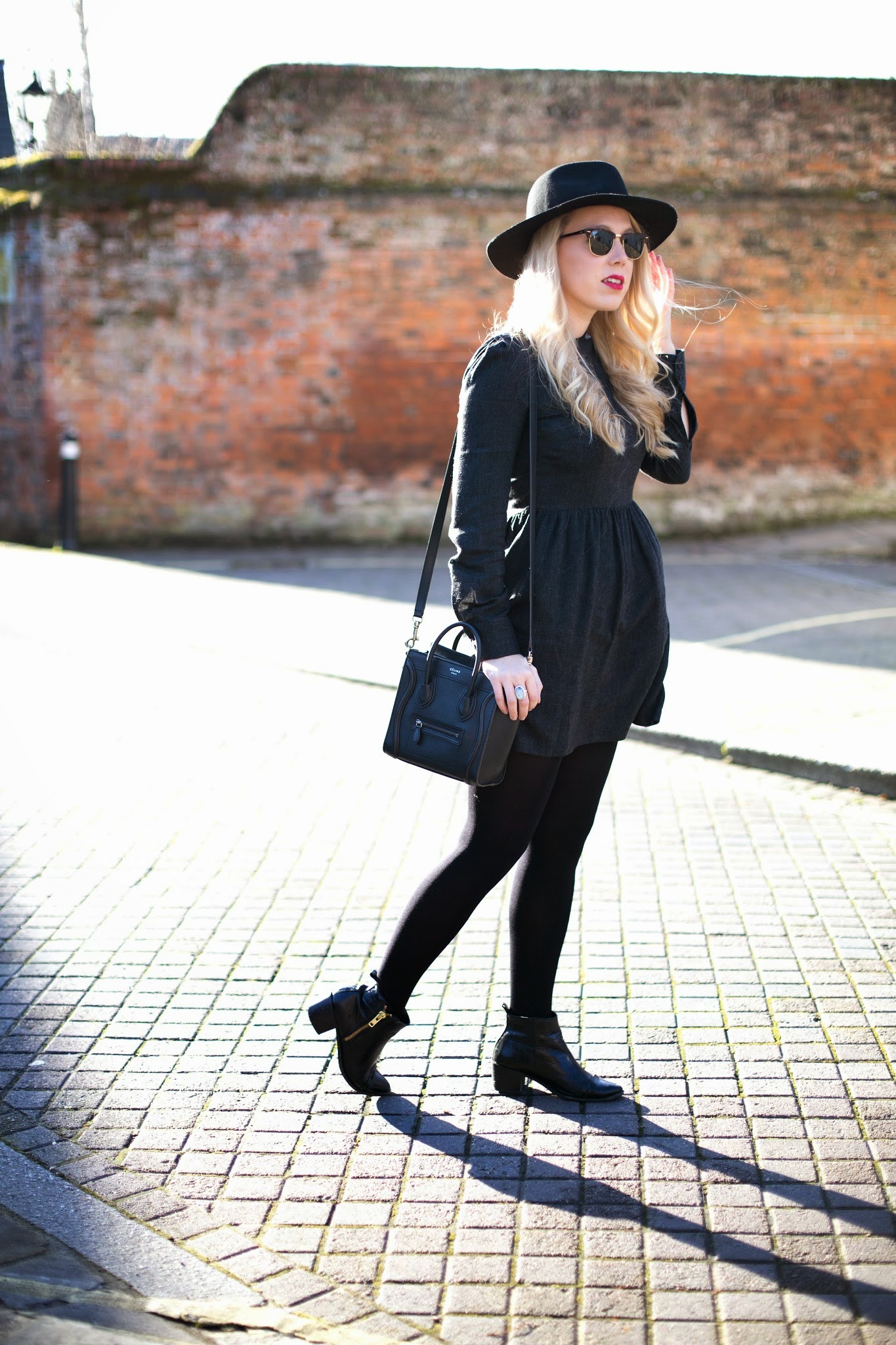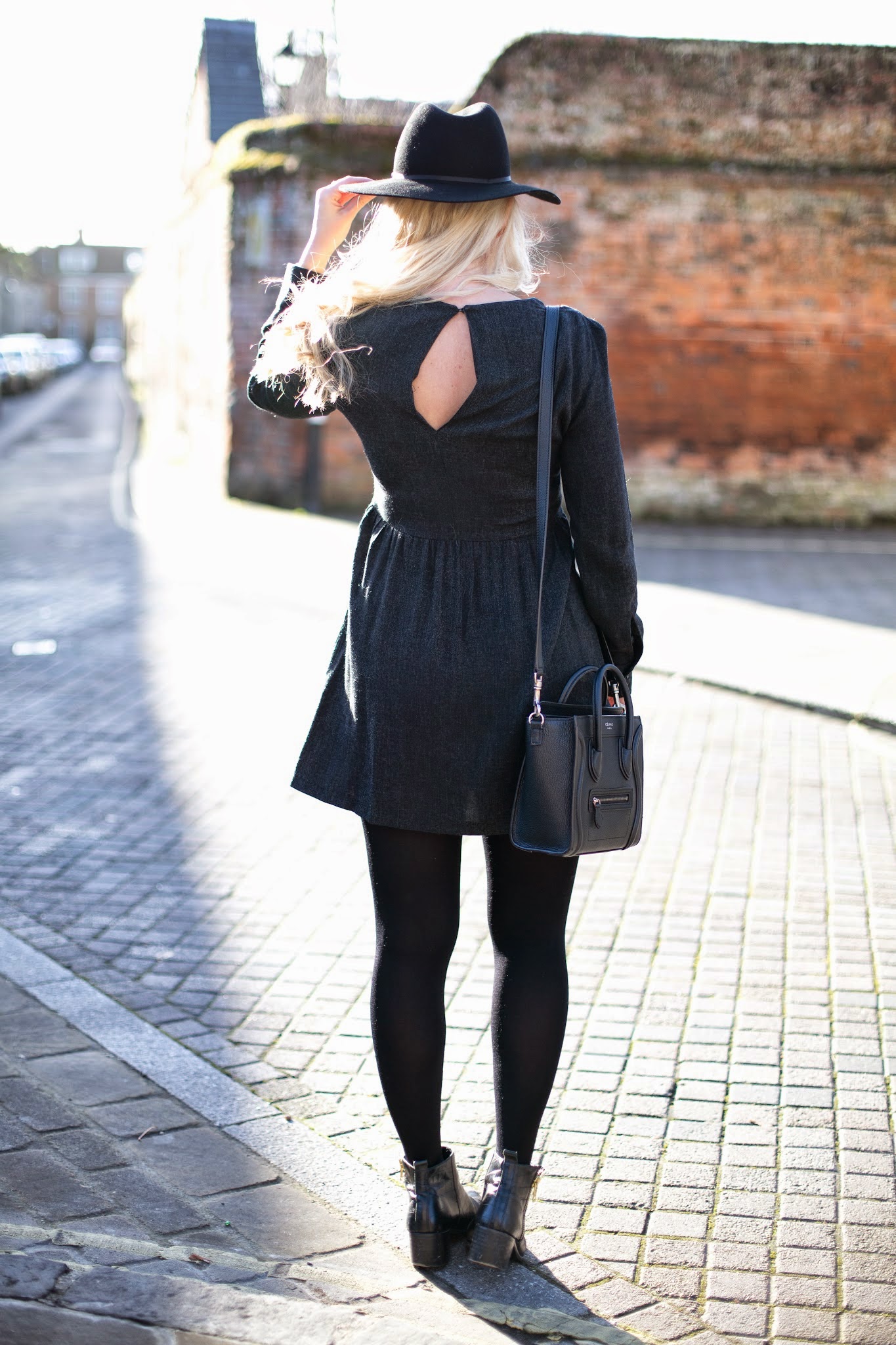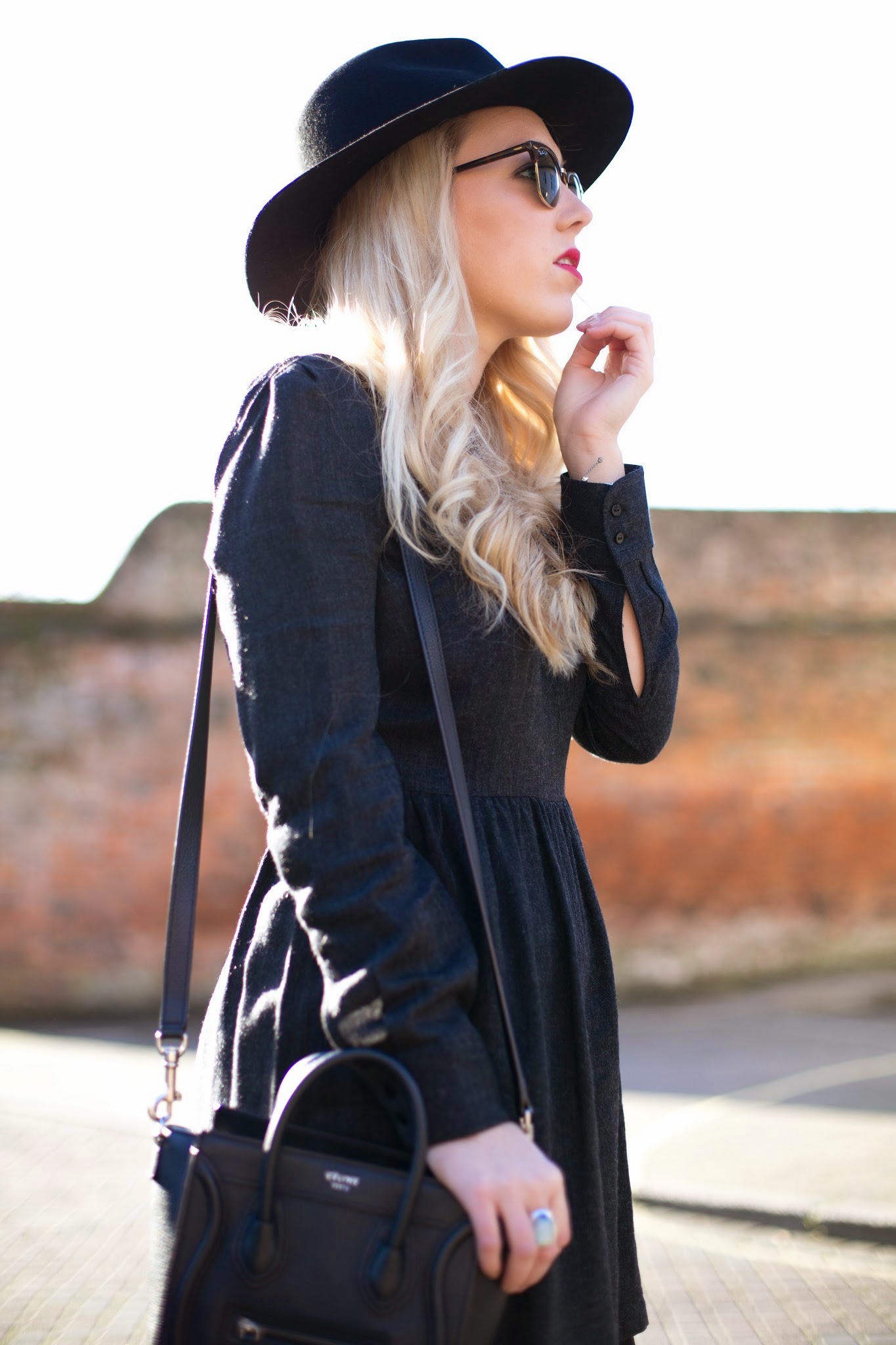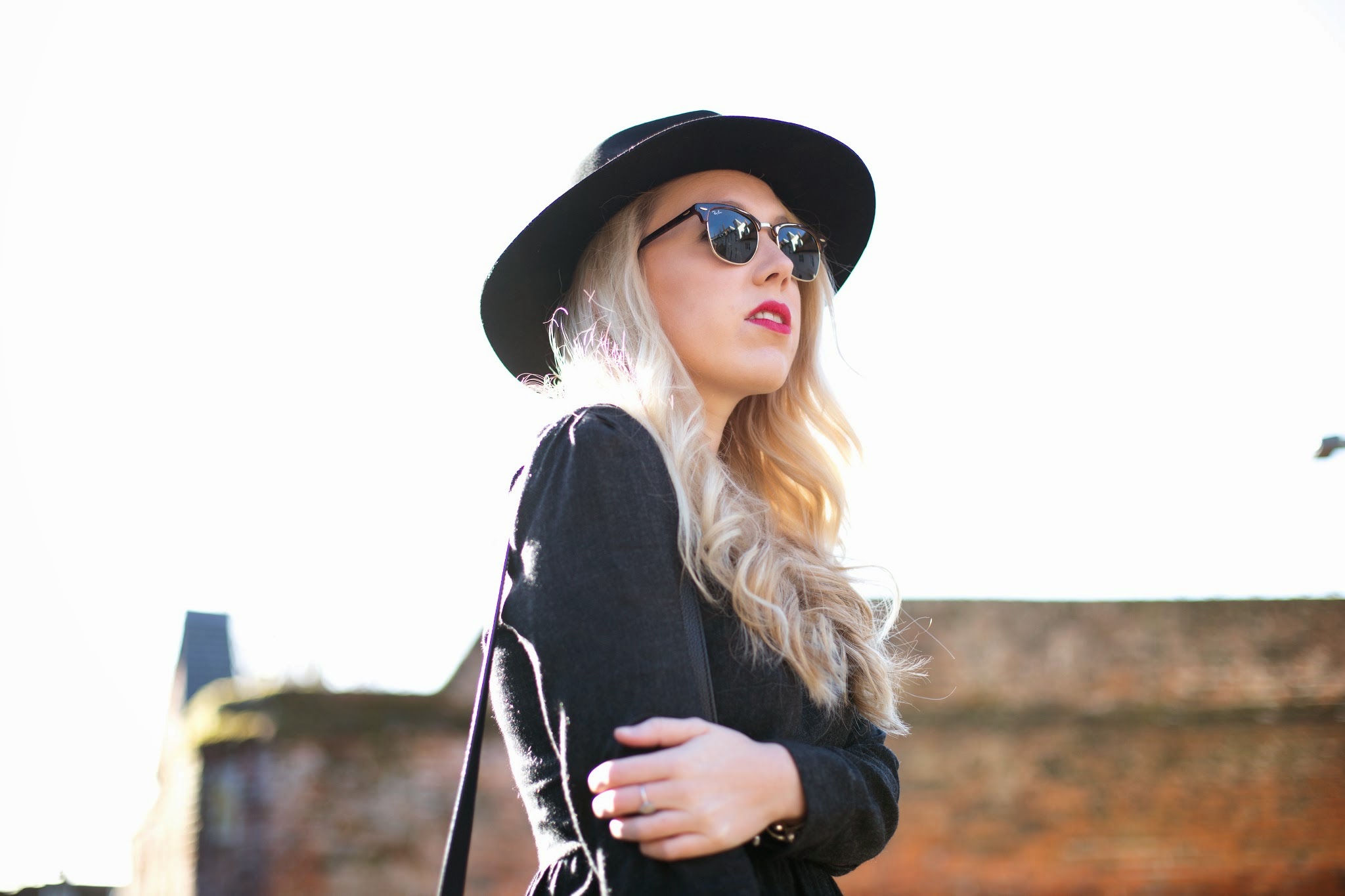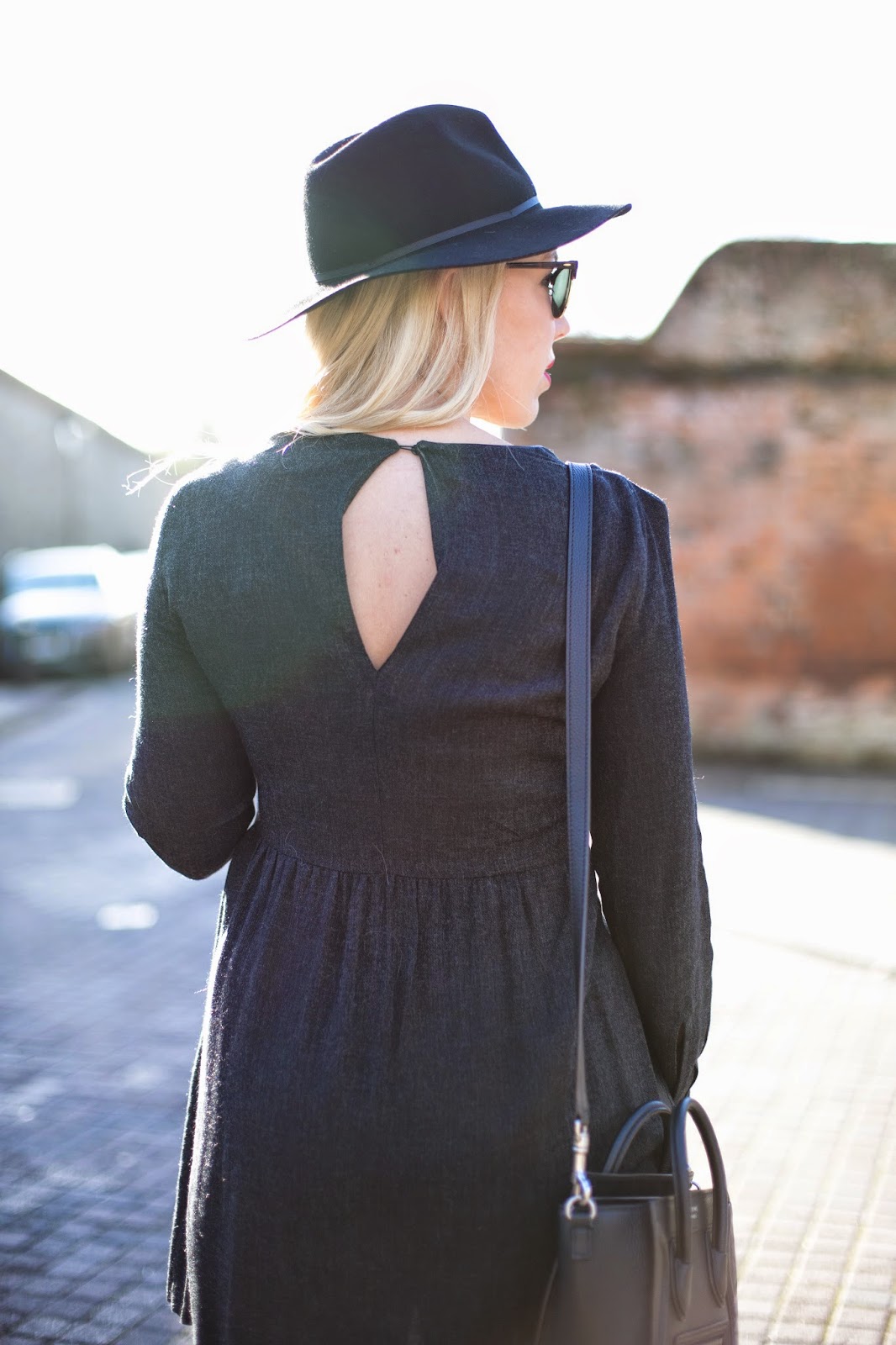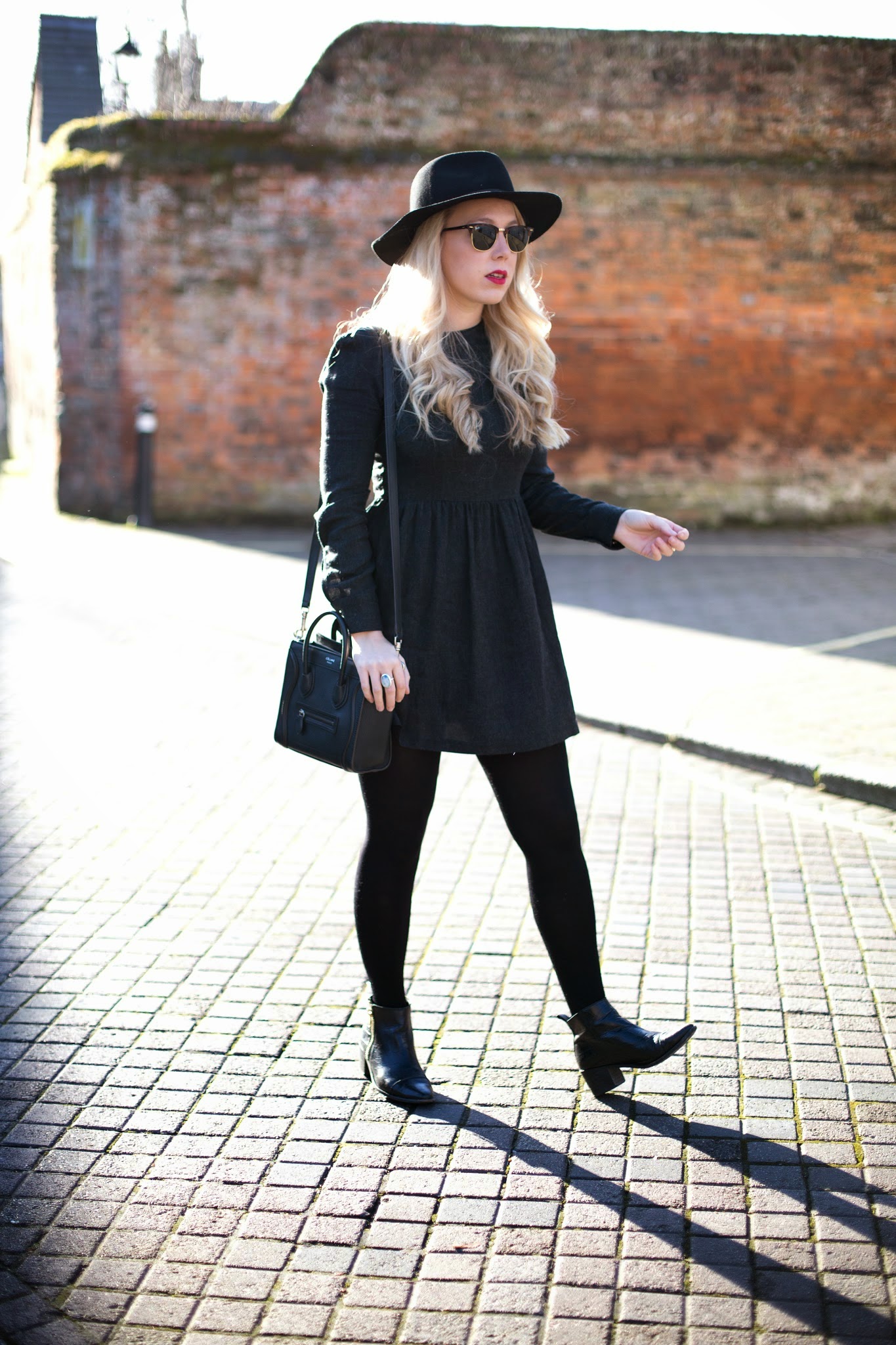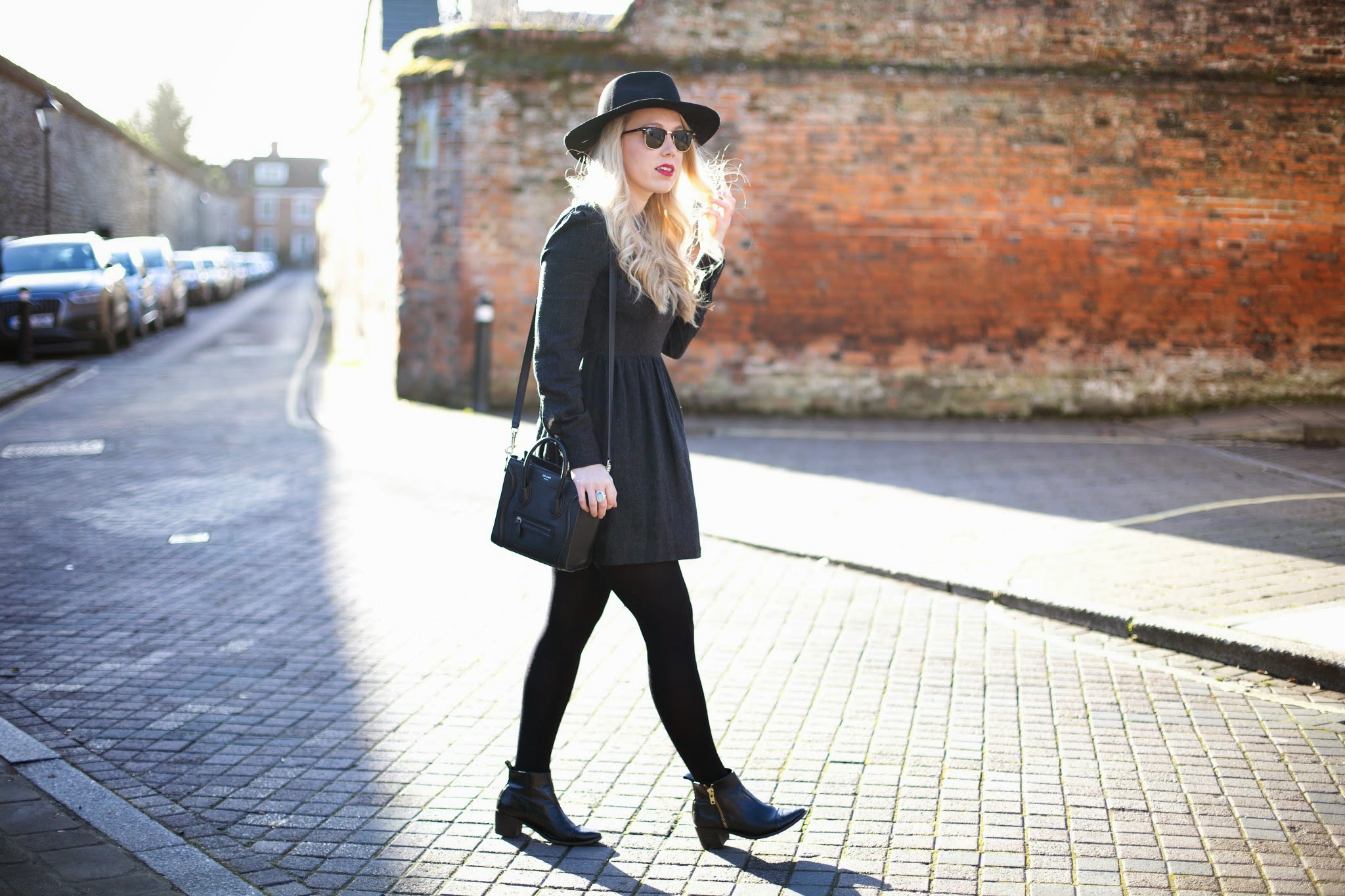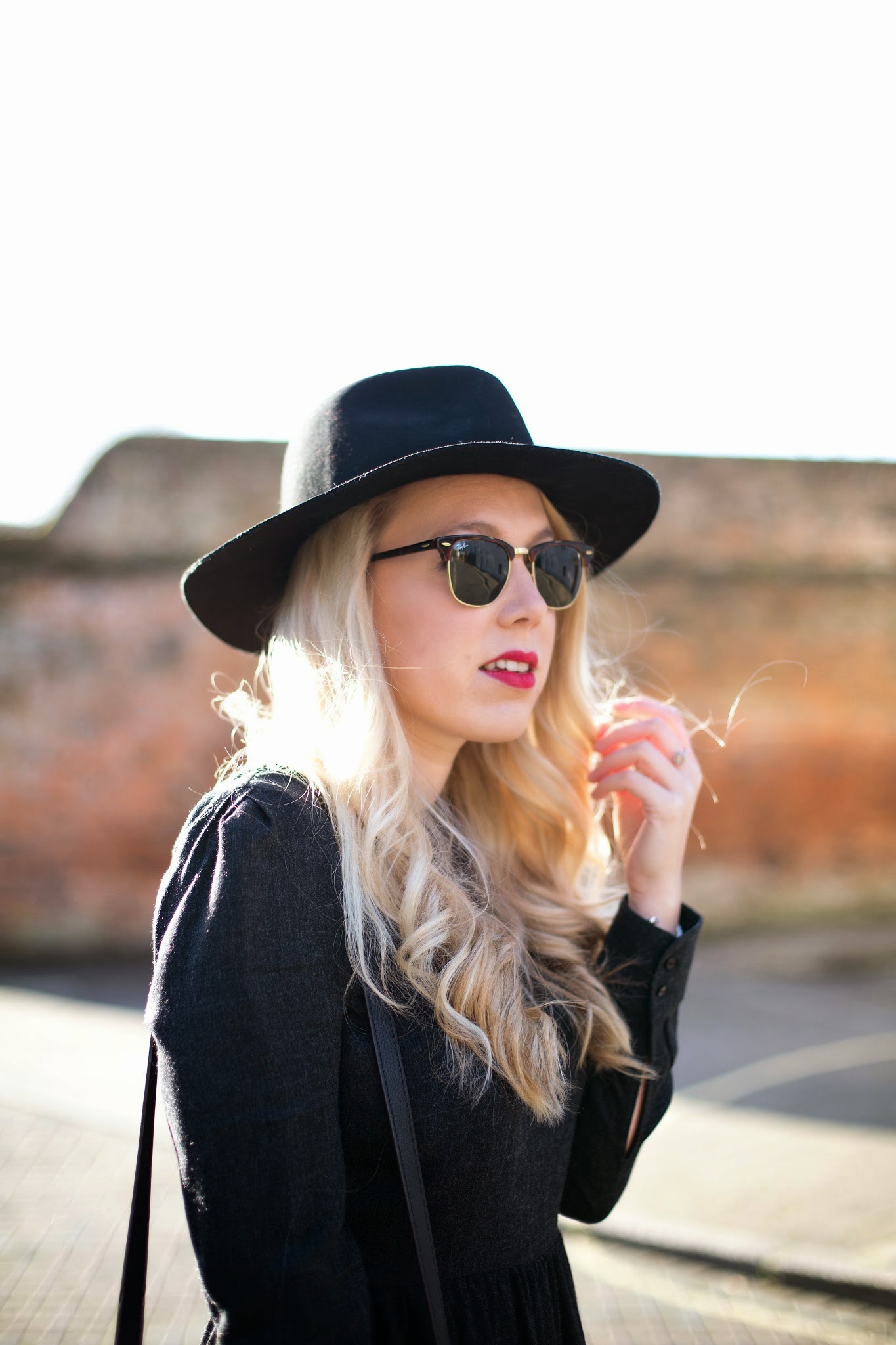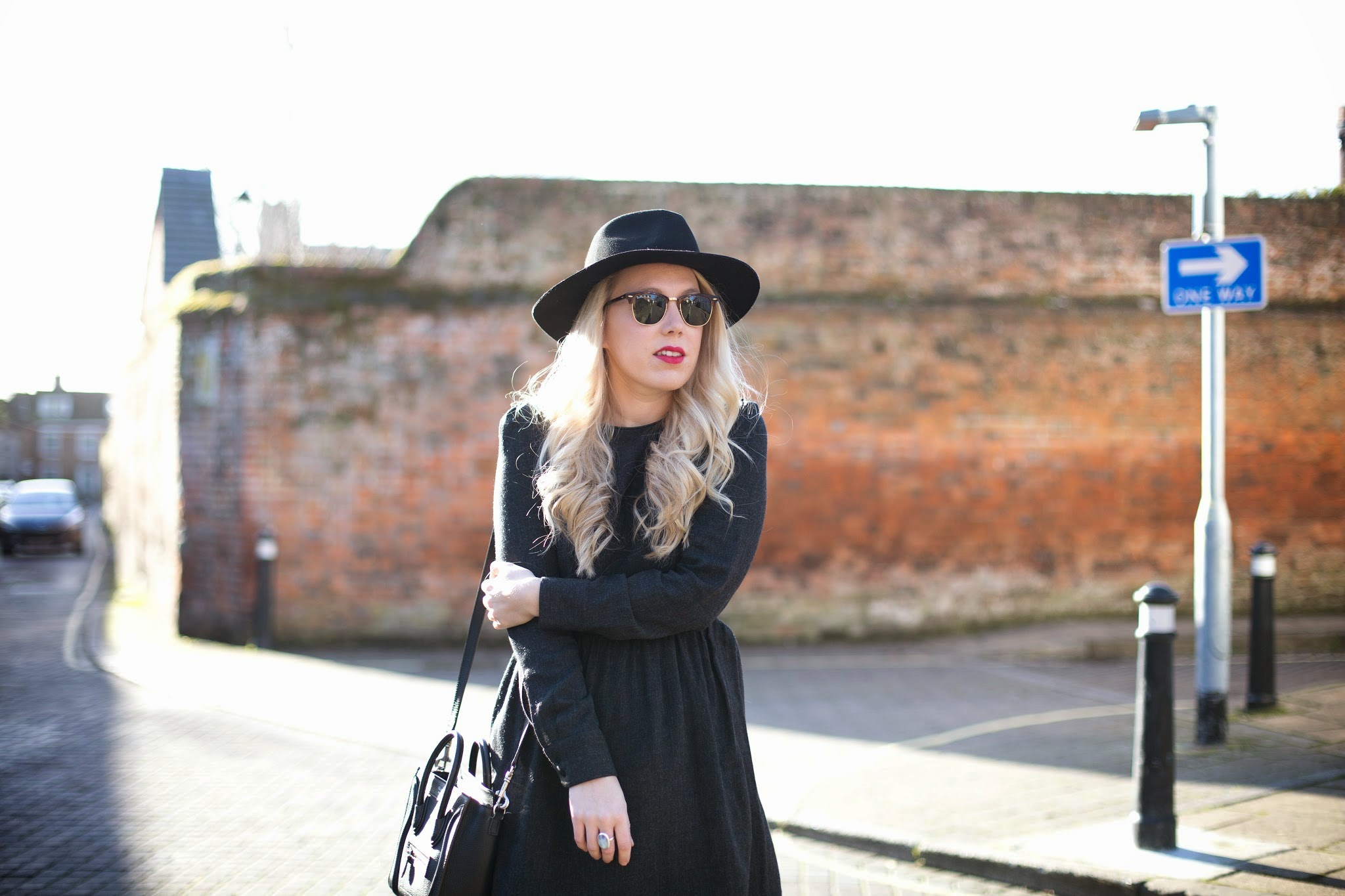 . ZARA GREY SHIRT DRESS . CELINE NANO . KURT GEIGER SERPENT BOOTS .
SHOP MY WORK WEAR EDIT BELOW

Retail therapy works wonders for me, and there's nothing like wearing a new dress for the first time to boost your mood, don't you think! My new dress is a little number from Zara, utterly simple, but I love it all the same. It was a purchase for a couple of reasons, firstly it was in the sale (who am I to resist) and secondly, I was on the hunt for some new garments which could tick the 'work wear' box a little (clearly I'll be ditching the fedora & swapping in some chic pumps for work). I'm not usually one for a work wear wardrobe, but well this year, I think this will be a little different ….
You may remember a month or so ago I hinted at some exciting work news, well I am mega chuffed to finally be able to announce that I got a promotion at work. EEEE. Mass excitement. It's been a super busy two years, but thankfully my hard work paid off and I can't quite believe it, but i'm officially a Business Director. It's a role that I only dreamed of ever getting to in my career when I first started out, and one that I can't quite believe I've managed to achieve, in general, but even more so for my age! I've never really thought past achieving this level of seniority, but I guess the next goals i'll now be working towards would be Managing Partner, onto MD & CEO (haha)! I don't like to talk about my age when it comes to work, as for my level I would technically be very young, but in my opinion age doesn't really matter, ability, passion & dedication have proven sufficient enough for me! So yes, there you go, my super exciting news! My role will come with even more responsibility than before, so i'm not certain at this stage how it may affect my work / life balance and ability to blog … but rest assured I'll juggle things as I always do and keep up my daily content on media marmalade.com (i'd be heartbroken if I couldn't manage to maintain it)! SO i'm starting the year off with a BIG bang, and a new frock to boot!
I hope your return to work (uni, college, school, freelance jobs or whatever it may be) is as successful as mine!