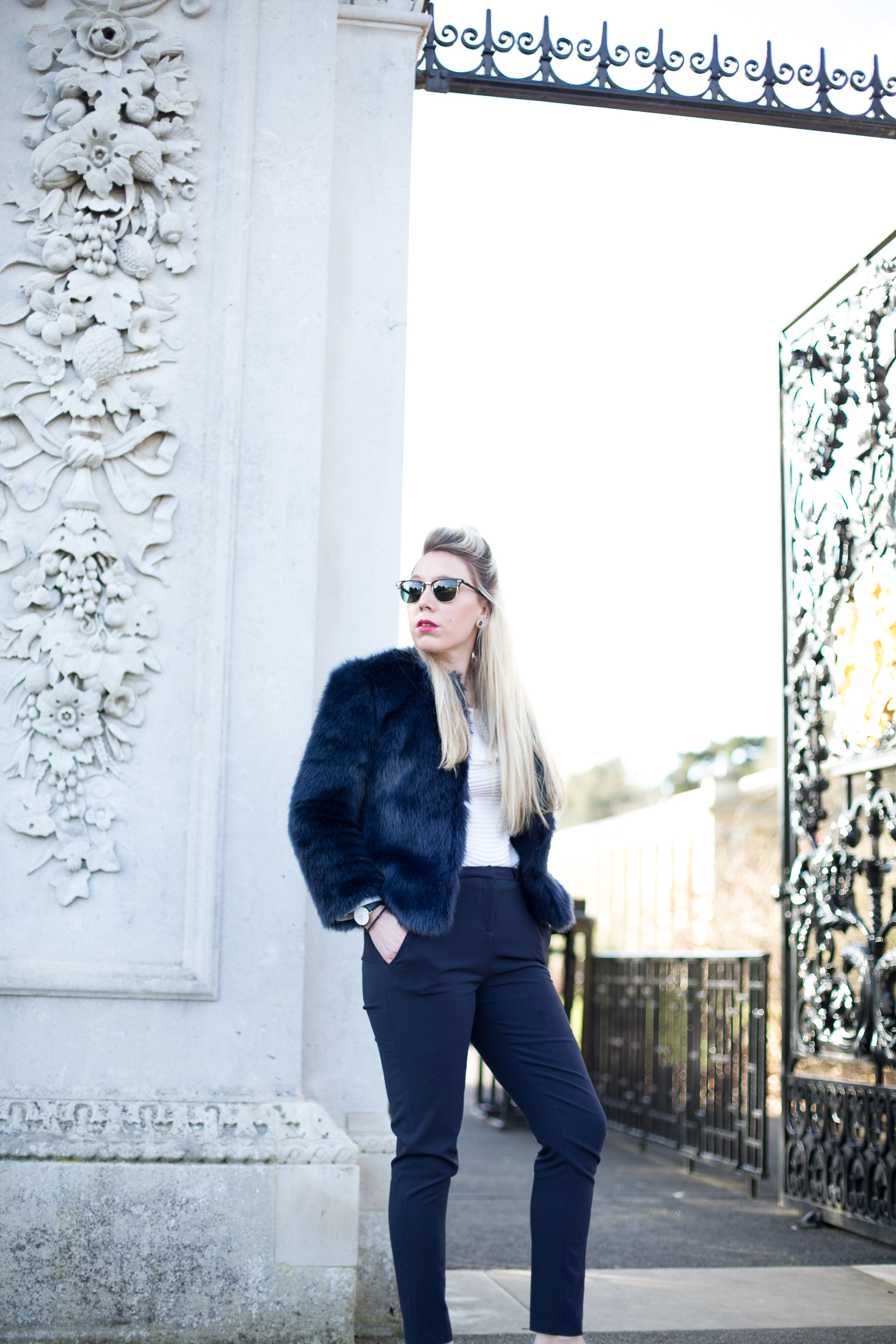 ---
. ZARA BLUE FUR CROPPED JACKET .
---
I've got a penchant for outerwear, coats of all styles. It wasn't something I ever really planned to have a  penchant for, nor ever plotted to build up a museum worthy collection of. It's just something that seems to have happened over the last few years. Season on Season I seem to collect an additional 4 – 5 coats or jackets. I just can't seem to resist buying them when I find one I love. This Zara fur cropped jacket has is one of my newest members.
---
. ZARA FUR CROPPED JACKET . MONKI KNIT JUMPER . ASOS TROUSERS . ZARA PATENT PUMPS .


---
The fur jacket will always be one of my favourites, who can resist looking like a big furry bear, totally warm and snuggly. It's my favourite winter coat. I have a few to my name (as I'm sure you've well noticed) but surprisingly I didn't own a blue cropped one. And that just wouldn't do. When I spotted this Zara one before christmas in store I knew I needed it. There's something quite glamorous and statement about a big, blue, fur cropped jacket.
Despite my instant love, and swift purchase as it hit sales on Christmas Day, it's a coat i've actually not worn that much, as i've slightly struggled in styling the number for a more everyday look. It's such a statement number that it almost needs to be saved for nights out or special occasions.
Fashion Week is clearly all about pushing your fashion boundaries though, so it was only right I gave the jacket another whirl, and this time in a rather colour coordinated ensemble. Blue cigarette trousers, my patent blue pumps, and of course the blue jacket, broken up by a cosy cream knit … else i'm pretty sure i'd be mistaken as a character from Monsters Inc.
Are you a cropped fur jacket wearer? How would yo style a statement coat like this?