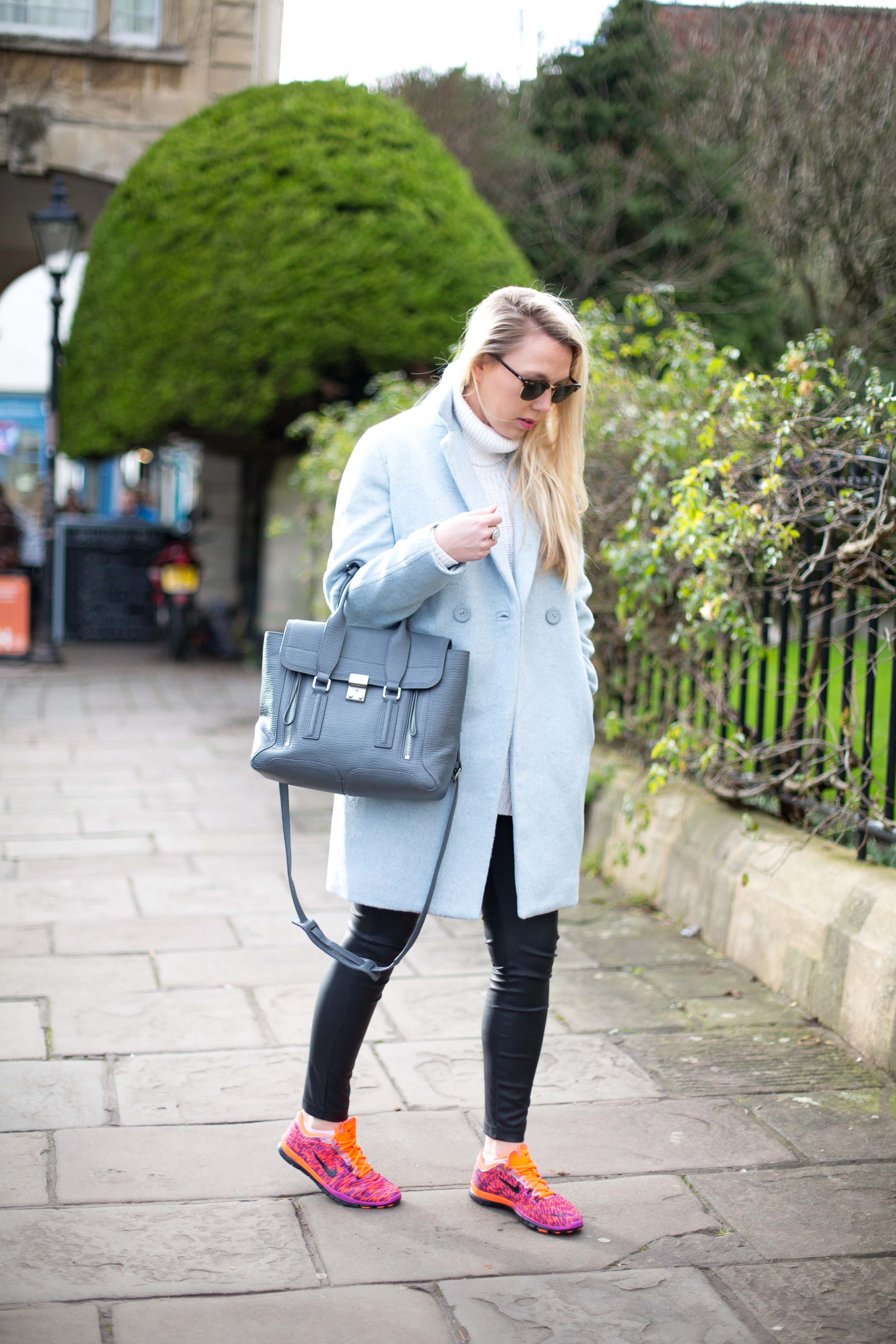 ---
 . WEEKEND WEAR MEANS MINIMAL EFFORT .
---
TGIF is a phrase that was clearly created and caught on for a reason, this week it couldn't be more pertinent! It's been an absolutely crazy January, with work being incredibly busy, lots of blog changes which have been quite tiring & stressful to work through and generally just no free time to actually unwind and wash my hair! TGIF. I cannot wait for this weekend, a seriously chilled couple of days is on the cards, dinner with friends, a little Sunday lunch at Shoreditch house and a morning spent blogging tomorrow. Just what the doctor ordered i think!
---
. NIKE VIVAZ TRAINERS . TOPSHOP LEATHER TROUSERS . RIVER ISLAND ROLL NECK . LAURA ASHLEY WOOL COAT . PHILLIP LIM PASHLI .
---
When it's been a week as tiring as mine has, weekend wear means one thing and one thing only, minimal effort. Clearly living in my pyjamas for two days would be the absolute dream, but i'm not sure how the poor punters who have to see me out and about would feel about that scenario, so my compromise is this … the comfiest trainers of all time (it's a bonus they look so freakin' cool), a pair of simple and understated trousers (in my case, always these leather leggings which are almost on par with pyjamas when it comes to comfort) and naturally a huge, oversized, super soft, and super snuggly knit jumper. This River Island roll neck number ticks all those boxes. The trick of the trade is throwing on an oversized coat & adding a bit of leather too the look to take things up a notch (but still delivering on absolutely minimal effort which is clearly crucial)! And voila … my fail safe weekend ensemble!
What's your go to weekend style?