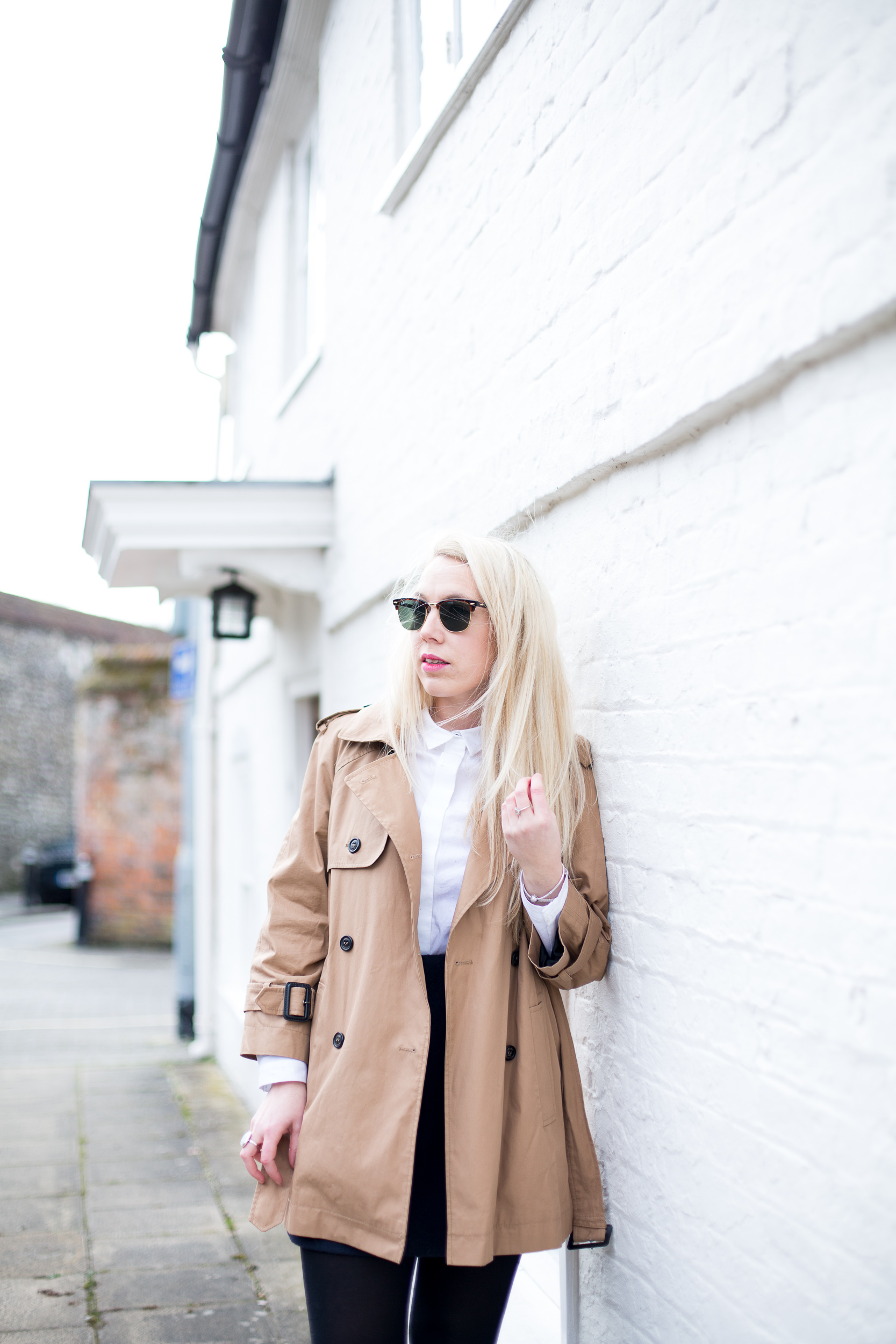 ---
. ZARA TRENCH COAT .
---
The trench coat is one of those wardrobe staples that all women (and men in fact) should own. It's something I only conformed to last year though, a trend i'd always liked but not one I'd ever embraced. That was until I came across this Zara trench coat in their SS14 collection and quite quickly fell in love. It's no Burberry trench, but it's certainly served me well.
---
---
. ZARA TRENCH . COS A LINE SKIRT . ZARA MARL SHIRT . ZARA OPEN HEEL BOOTS .

---
Whilst the Burberry trench coat would of course be a dream purchase (i'd probably opt for the more neutral toned trench), there's also another little trench that has caught my eye this season from the high street. This French Connection Navy Trench Coat has been on my lust list for a long time now, originally in the duster length which was released last Summer, and now, even more so the SS15 trench which is slightly shorter and even more beautiful. Whilst I adore my Zara number (which was a real bargain comparatively at £80) I think a little Navy would only add to my collection … don't you agree?
I style my Zara trench this weekend with my Cos A line wool skirt, my marl specked shirt from Zara and my open back heeled ankle boots, which i'd forgotten how much I love. It's such an easy jacket to throw on with most looks, but it really adds a little chic vibe don't you think?
Are you a trench coat fanatic? What's your favourite trench coat?