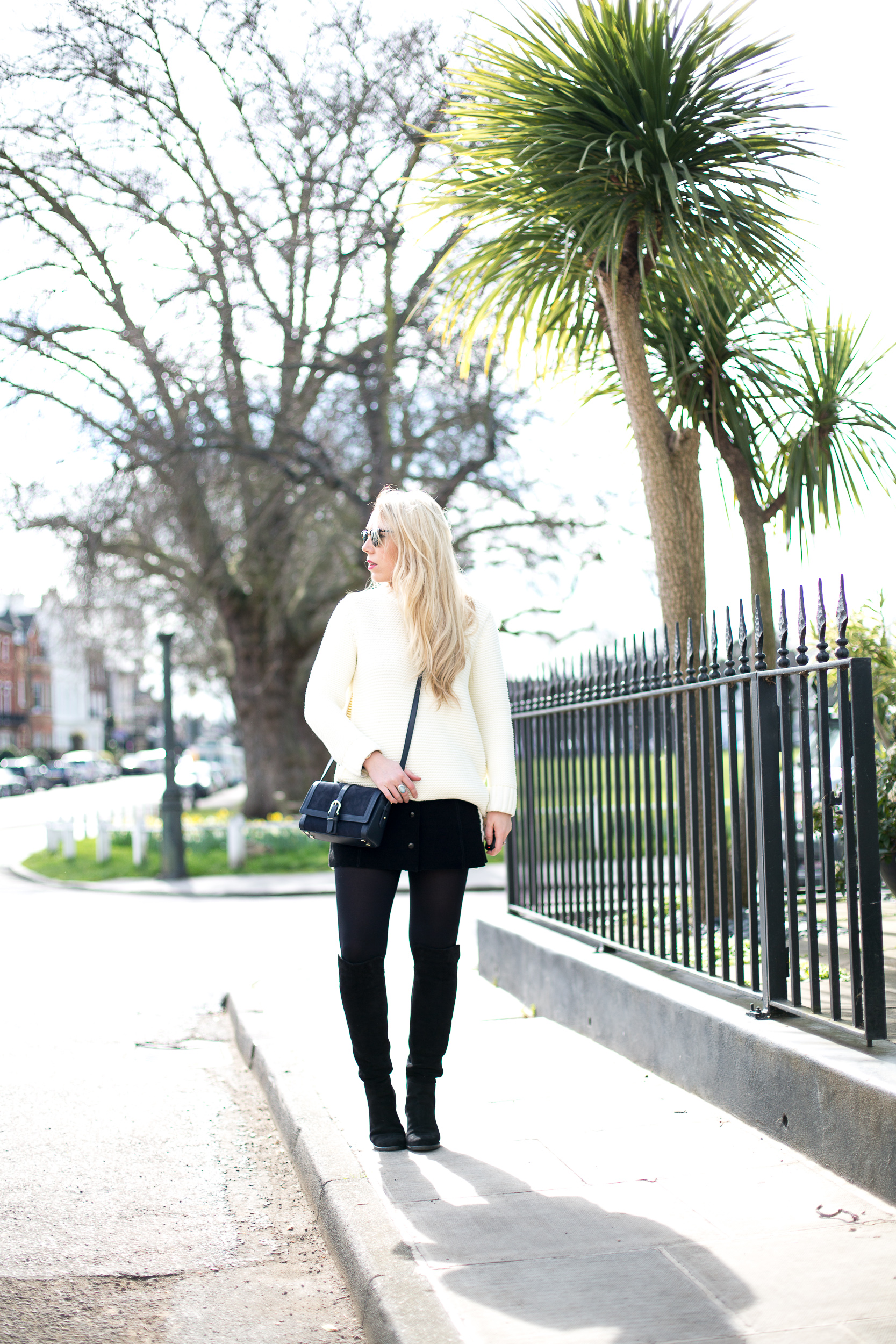 ---
. TOPSHOP SUEDE MINI & DUNE KNEE HIGH BOOTS .
---
This season i've become increasingly obsessed with knee high boots, I think it's probably stemmed from seeing so many bloggers looking utterly fabulous in them. I, of course, want the Stuart Weitzman lowland boots (literally knee high boot perfection) but as i'm not quite ready to stretch to £595 price tag yet I settled for a high street alternative. Anyway, I bought these boots back in winter and have been waiting for the perfect outfit to pair them with, and there's something about my new suede mini skirt that felt as though it was made for the knee high combination. That whole 70's mini and thigh high thing.
---
. TOPSHOP SUEDE MINI SKIRT . DUNE TRUDY KNEE HIGH BOOTS . ZARA CREAM KNIT JUMPER . ASPINAL BUCKLE BAG .

---
I styled the look this weekend for a rather relaxed Saturday spent at the Electric Diner for a late brunch,  followed by a little dinner part chez moi (where we celebrated the super exciting news that I'm going to be a bridesmaid at one of my best friends weddings, so honoured). I teamed the suede boots and skirt with my side slit Zara cream knit jumper, the oversized cut relaxing the look somewhat, and of course the piece de resistance, my new Aspinal buckle bag which I debuted in yesterdays post (here).
Are you a knee high boot fan? What do you think of this ensemble?