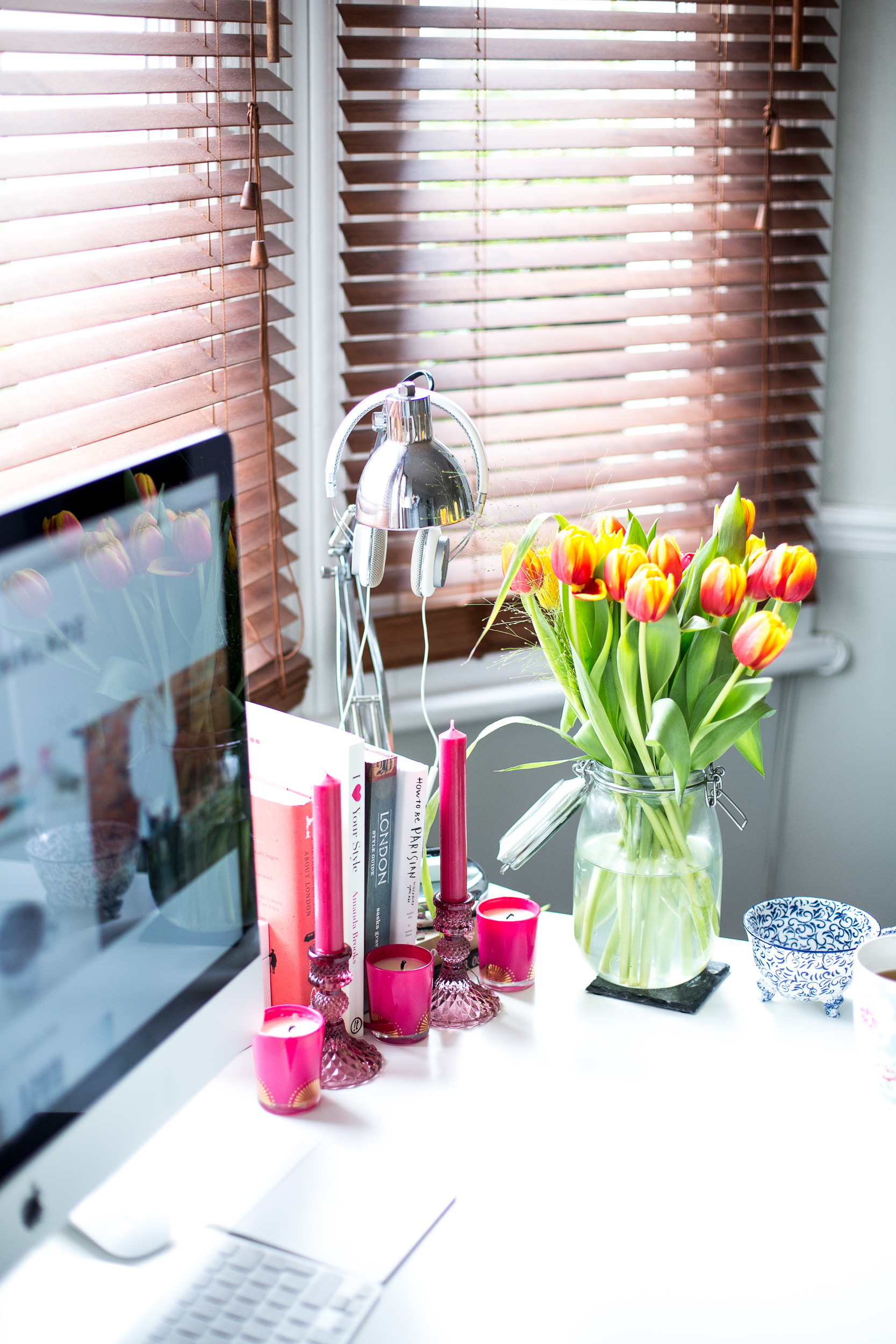 ---
. 10 THINGS TO DO THIS WEEKEND .
---
There's nothing better than a bank holiday weekend, well apart from a double bank holiday weekend of course. In the UK this weekend is a 4 day weekend and whilst i'm off skiing today for a week, i've been thinking about all the ways to maximise the 4 days off work, whether it's catching up with friends or family, spending time recovering from a busy Q1 or getting to work on blog projects. Today I thought i'd share 10 ideas of things to do this weekend …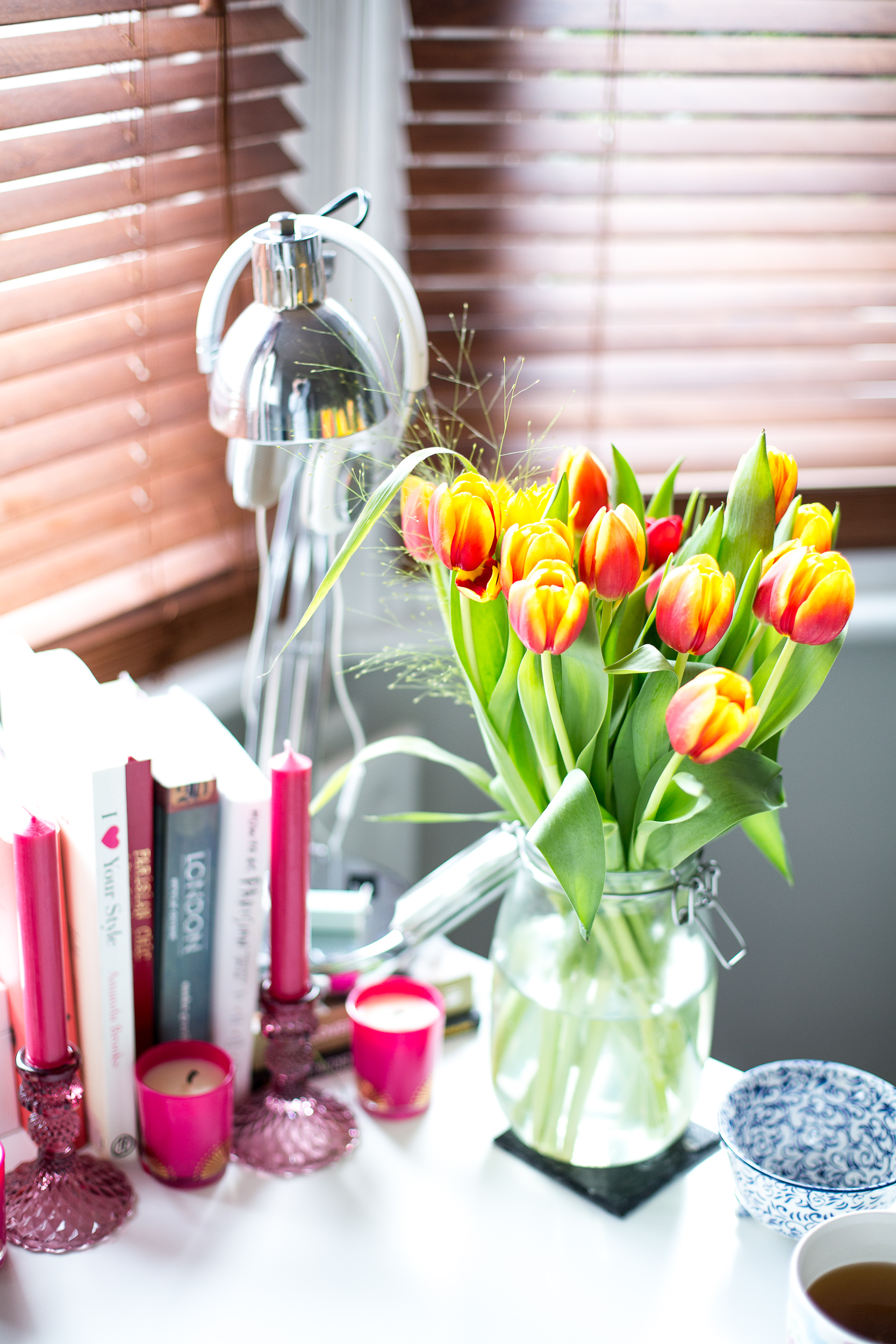 ---
. #1 TRY A NEW RECIPE .
---
jase and I always have good intentions to try out new recipes and create a few little treats for ourselves at the weekend, but inevitably with only two days off work we either end up whipping up something we've already made before (banana cake anyone?) or simply not bothering to bake at all. But with four days off work, I thought this weekend would be the perfect time to dedicate a morning to a little bit of baking (even better, invite some friends around to enjoy the fruits of your labour when you're done). For me, bank holiday baking would have entailed whipping up Deliciously Ella's energy balls, since buying her book (check out my review here) i've been desperate to knock up a few of these as they're so super tasty and of course jam packed with goodness.
---
. #2  GO EXPLORING .
---
It's so easy with a busy daily life & jam packed weekends to not venture outside your usual routines or favourite hot spots, but with 4 days to play with, why not dedicate a day or two to visiting a new place, or taking a road trip to a new village, the beach or even a local park you've simply not really strolled around. Jase and I made a pact a little while back to spend more times visiting villages in London that we'd never been to or don't visit that often, we love to head to Hampstead & Bermondsey (Maltby St Market is well worth a visit), as well as little trips to Borough Market or The Kings Road when we have time. Why not dedicate a day of your bank holiday to going and checking out a place you've always fancied visiting but never visited.
Here's a couple of ideas: Kew Gardens in Kew (my back garden, and well worth a visit), Brighton (you can get a train there in an hour from London), Bournemouth and Sandbanks, Primrose Hill in London, Kilver Court, Shepton Mallet (just outside Bath and great for a little discounted designer shop & beautiful country side to boot) or Longleat (in the South West). 
---
. #3 MINI BREAK .
---
If you're feeling super spontaneous and a little bit frivolous then why not just go wild, jump in the car and escape to the country side for a little mini break. A nights camping / B&B /  hotel on the south coast is the perfect way to escape the hustle and bustle of daily life and get some fresh seaside air. There's nothing like grabbing some fish N chips with your friends or boyfriend and just whiling away a day on the beach or exploring the beautiful little cornish towns. If you're feeling a little more frivolous then even looking to get a last minute Eurostar to Paris or Bruges, or a quick train to Edinburgh or Glasgow would be an incredible way to spend the bank holiday!
A mini break doesn't have to cost a fortune, it's always worth checking to see if there are any train deals or any last minute hotel bookings available, you can usually find a real bargain & have such fun as a result of going on such a spontaneous and unplanned adventure.
---
. #4 CATCH UP ON 'ME TIME' .
---
One of my favourite things to do with a day off or an extra long weekend is to simply do nothing. It's not often i'll have the luxury of a day back, with free time to just do …. well anything. And sometimes the best thing to do is simply take the day as it comes, have a lie in, watch your favourite movies, read a good book, take a bath, have a nap (heavenly) & order a takeaway. It's such a luxury to simply do nothing sometimes.
---
. #5 VISIT FRIENDS & FAMILY .
---
Even if you live far away from your family, a bank holiday weekend and a whole 4 days to play with provides the perfect opportunity to head home & spend some quality time catching up with your family and friends which you may not get to see all that often. If like me you live in another city (I live in London) then having a long weekend to head home and catch up with everyone is heavenly & also a fab way to unwind from the big smoke.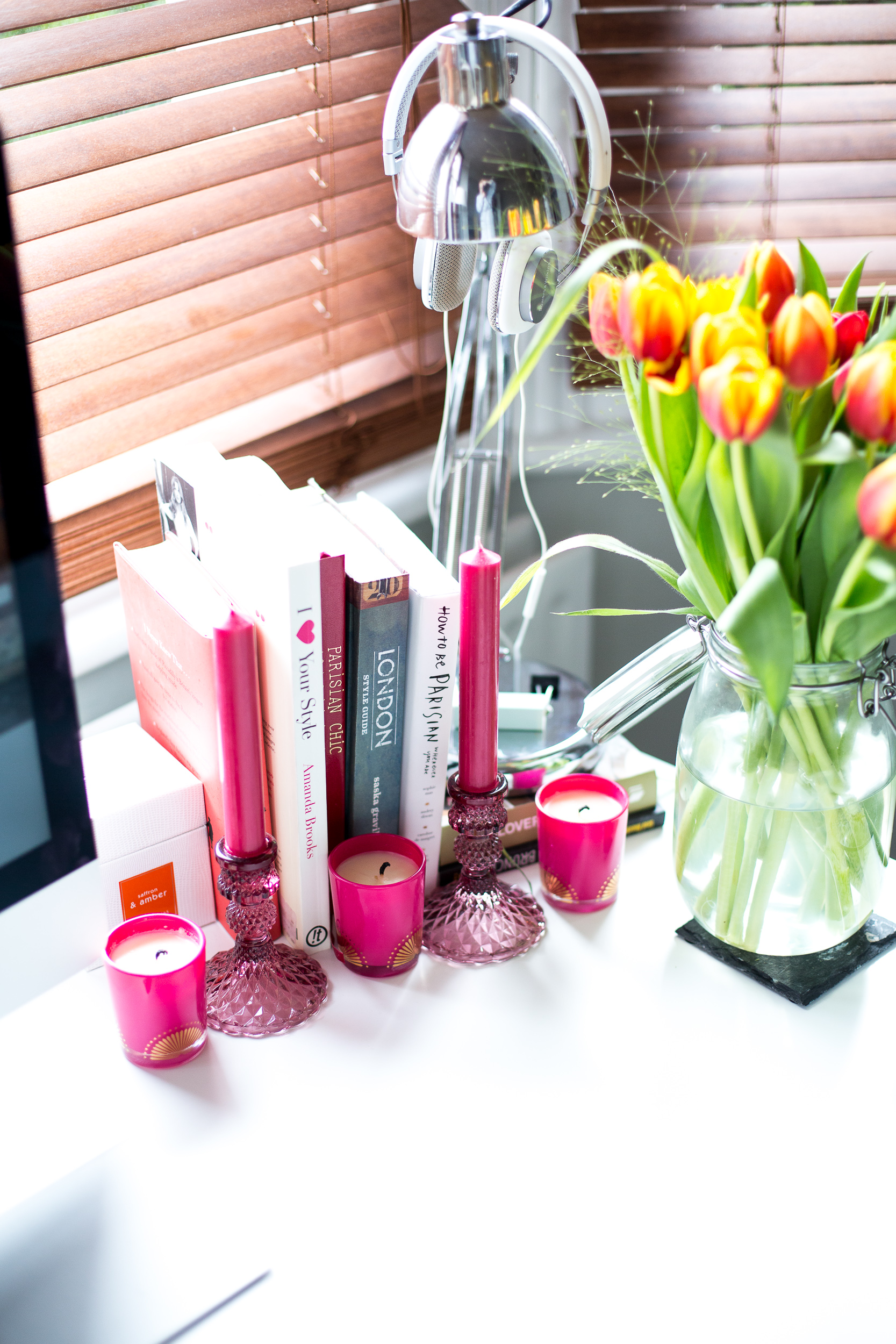 ---
. #6 BLOG .
---
Another thing I love to do when I have a  little time on my hands is of course to blog, whether that's getting ahead of myself for the week ahead (that's what i spent yesterday doing) or simply sitting down and finally catching up on all your favourite blogs and websites. Having such a busy week, I often find it hard enough to just get a blog post live everyday, let alone spend some time relaxing and reading all my favourite bloggers content, so dedicating a few hours to just blogging is a real treat.
It's the perfect opportunity to get prepared and organised if you juggle work and blogging, so if like me you work full time and write a blog then this is the time to really get yourself ahead of the game!
---
. #7 GALLERY HOP .
---
 It's not something I do often enough unless I am away travelling, but spending time hopping around the latest gallery exhibitions is always  a really lovely way to while away the day. Gallery hopping doesn't have to cost you much, and there's always  huge variety of galleries available all over the UK.
Right now i'm longing to check out 'Savage Beauty' at the V&A (A collection of Alexander McQueens finest work), if I wasn't jetting off to Val D'Isere tomorrow I'd definitely be popping along for a look and grabbing a spot of lunch in Knightsbridge afterwards.
---
.  #8 GET FIT .
---
It might not be everyone's cup of tea, but with 4 days to spare, why not squeeze in a  little bit of exercise, whether it's a yoga or pilates class with your girlfriends, a game of tennis with your partner or even a little jog on your own. I for one never seem to have time to keep fit (age old excuse) so a bank holiday weekend truly is a great time to catch up on fitness …
It's not just taking part in sports, but you could even spend the bank holiday watching sports too (it'd certainly get me some brownie points if I suggested this).
---
. #9 CATCH A MOVIE .
---
One of my favourite 'date nights' with Jase is to book a little cinema and dinner date in the diary, and not just any cinema, we always like to treat ourselves to something a little more special. My favourites of course being the Electric cinema in Nottinghill (the perfect cinema to enjoy huge arm chairs, cashmere blankets, pic n mix and a bottle of fizz) as well as the Covent Garden Hotel cinema. Every week the firmdale hotel chains (Soho Hotel, Covent Garden Hotel, Charlotte St Hotel in London) have a fabulous cinema screening either showing a classic or a popular new movie – but it's not just the screening, you also get a super tasty dinner or afternoon tea before the screening starts. Both of these are obviously a little more expensive than your standard cinema trip, but they really do make for an amazing night out.  The Curzon & Everyman cinema group are also fab, and there's tons of great cinema experiences outside of London too, just do a little bit of searching!
---
. #10 THROW A PARTY  .
---
Bank holidays are always synonymous with a big night out and celebratory drinking, so why not take the opportunity to throw a party for you and friends to celebrate the 4 day weekend. Whether that be a boozy house party with home made cocktails & a candle lit garden, or a 3 course dinner party with home cooked delicacies, either way, the bank holiday is a great opportunity to get people over to spend a little quality time together.
My friends and I love to have a  monthly dinner party (our own take on come dine with me, ahem) and the  bank holiday is the perfect occasion to really go to town on things. You can spend the day preparing, getting the house ready & cooking up some serious treats, and the evening enjoying the company of your best pals & stuffing your faces with delicious home made treats.
Throwing a party is also a fab excuse to make use of all those pinterest worthy plates, cups, straws and home decor items which you've bought ready for the 'perfect occasion' (I hope this isn't just me?)!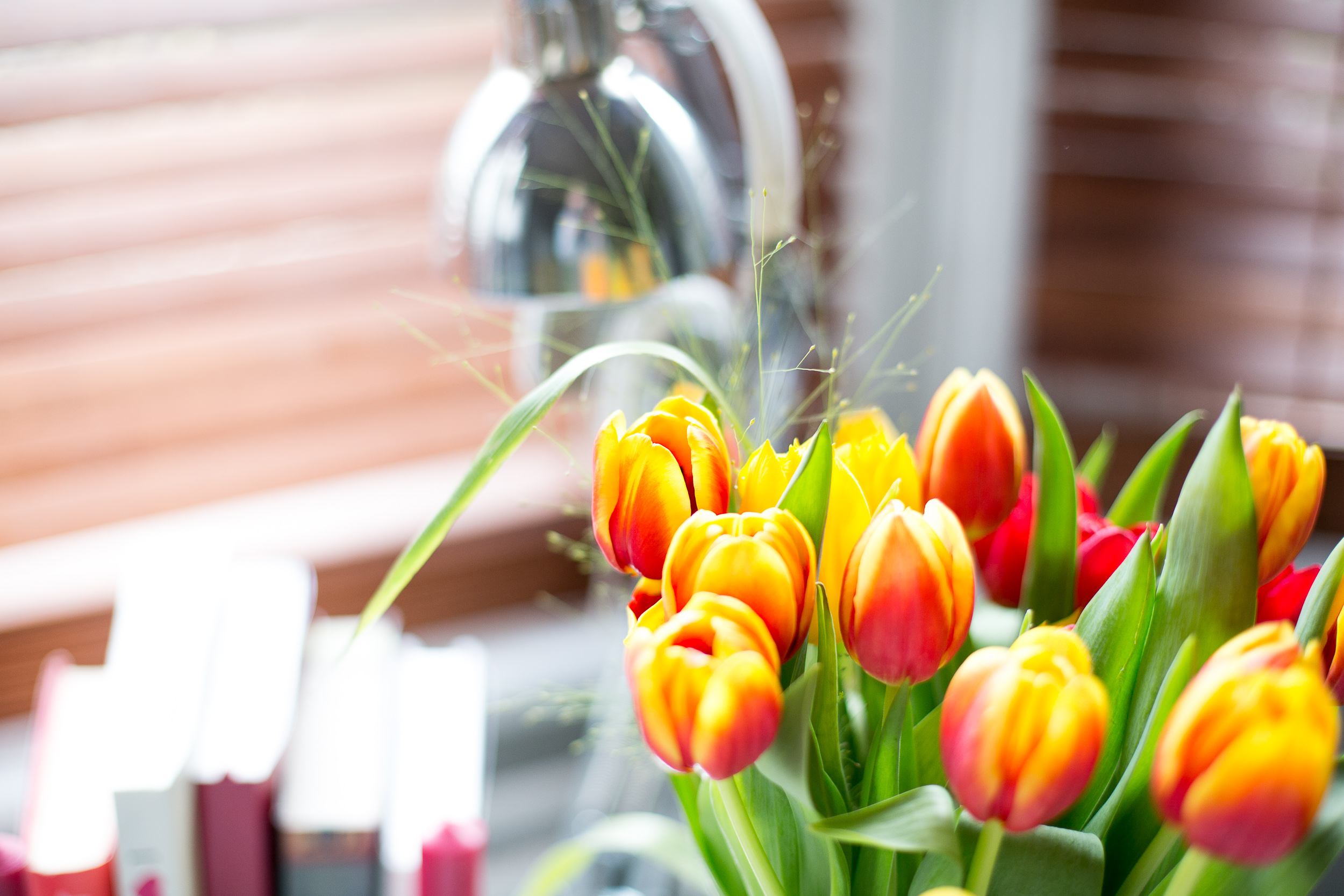 There you go, 10 ideas from low cost to super luxe, for how you could spend your bank holiday weekend? I'd love to hear your ideas and how you've been spending yours?