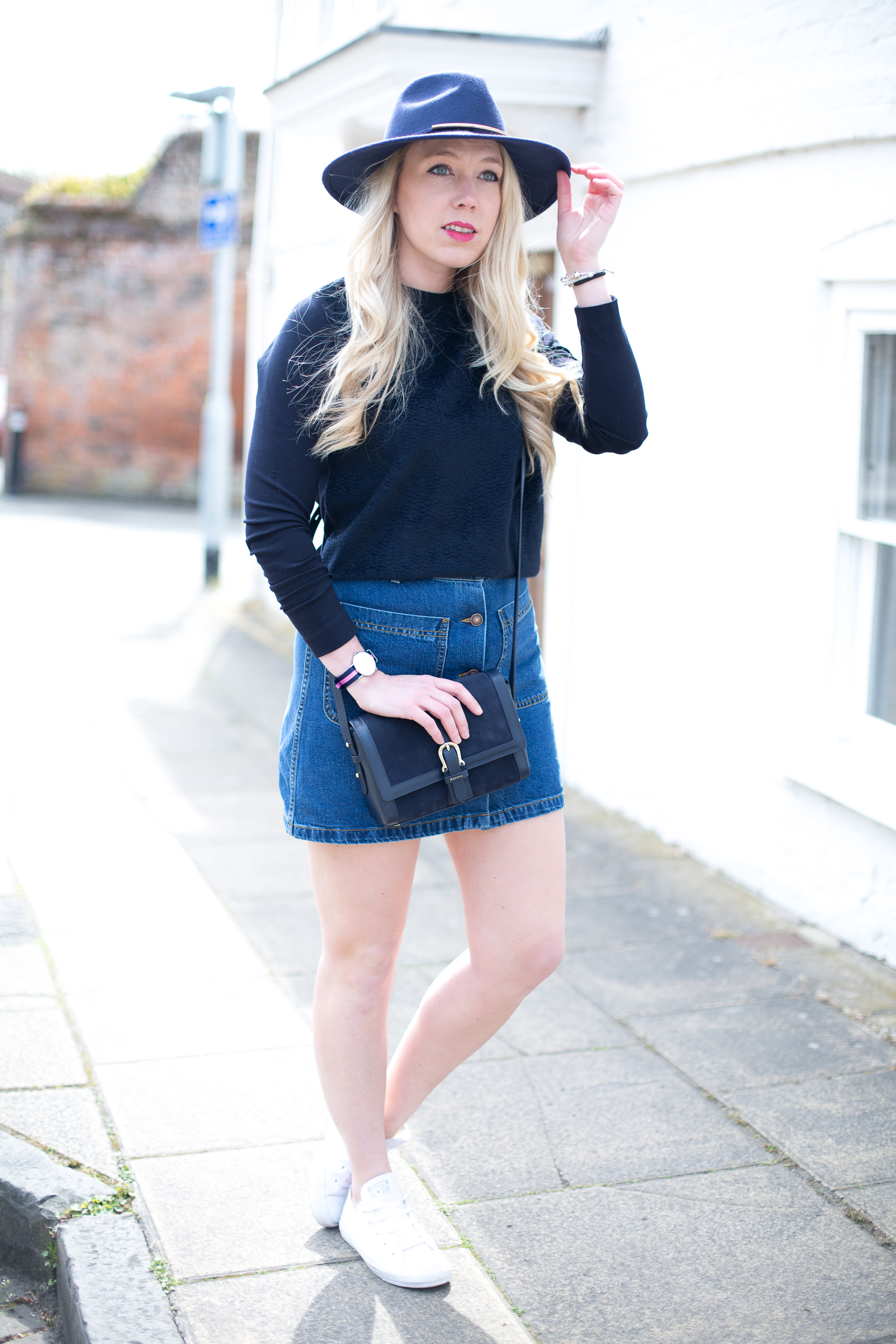 ---
. TRANSITIONAL SPRING STYLE: ZARA DENIM & COS SWEATER .
---
This weekend has given me a real taster for Spring, I feel like the sun has popped out, the rain has stopped and now there's no more room for winter. As such i've adjusted my wardrobe accordingly and am embracing my Spring style, finally. I always get a little carried away with seasonal shopping when my favourite stores release their new season stock, but often this is far too soon for the reality of wearing it. I've been buying my Spring wardrobe since around January now (ha), and so i'm dying to get wearing all my new purchases as i'd originally intended (no tights, no coats & no booties).
---
. ZARA DENIM MINI SKIRT . COS TEXTURED SWEATER . REISS FEDORA . CONVERSE (LEATHER) .

---
My Summer style is always a little more laid back than my Winter looks I think, less heels & chic blouses, more converse or summer sandals and laid back skirts & sweaters. This look probably sums up my transitional style quite well, a mix of my favourite new pieces (the Zara denim mini of course) with some winter staples (my COS textured sweater).
Today i've got the day off work (a very long birthday weekend for me) and so Jase and I are heading down to Mudeford beach for a little beach walk with Ruby and a spot of lunch in the little beach cafe, before heading back to London for a birthday dinner with my dad, and an early dinner for me before I head off to Stockholm tomorrow morning.
How would you describe your transitional style? Are you embracing Spring style now?