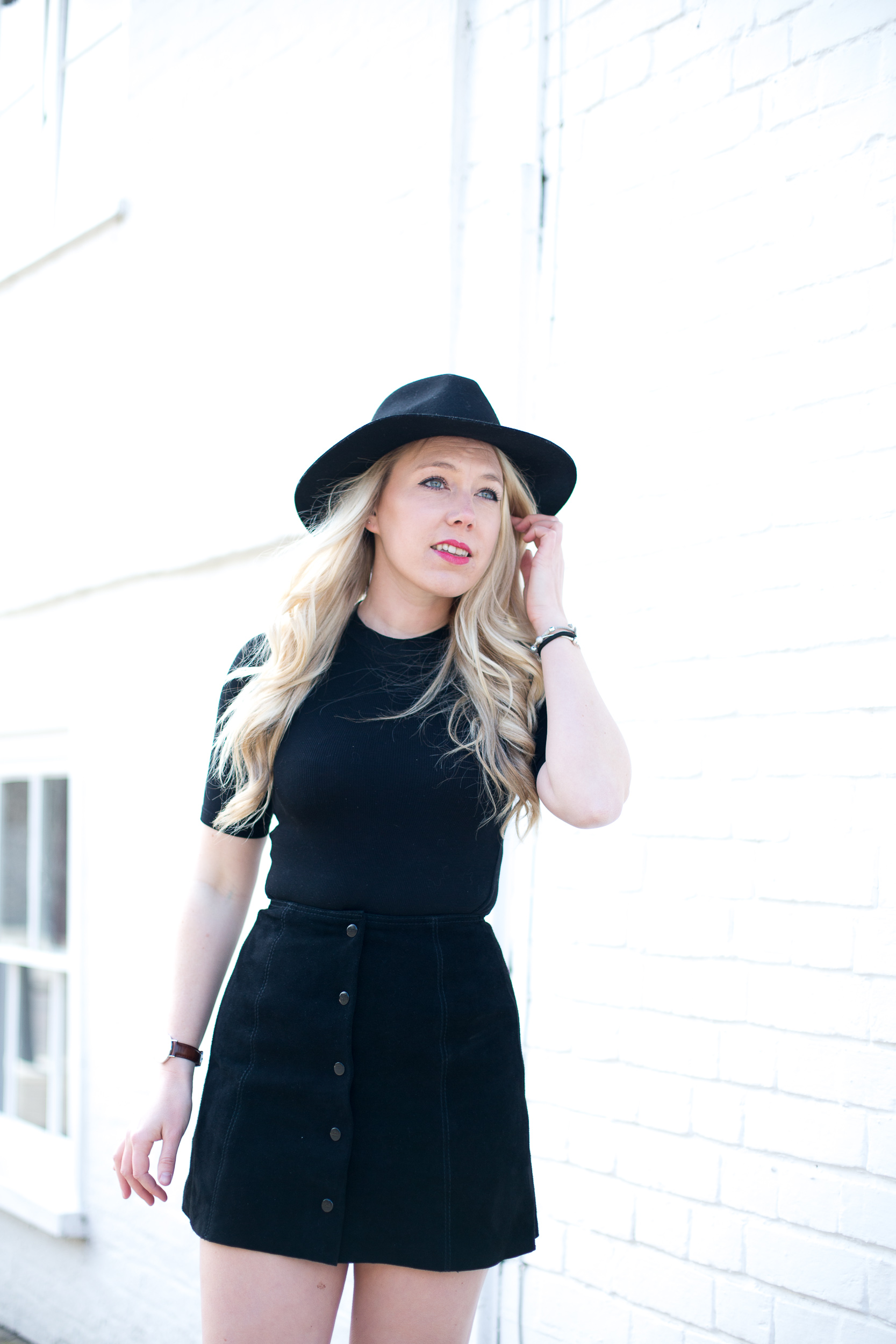 ---
. SS15 COVETING SUEDE .
---
Suede, alongside denim has become my most coveted Spring Summer style. I've been splurging on a few new pieces for Spring and I have to admit nearly every item i've bought is either suede or denim, and nearly all of them incorporate some kind of button down design. Le sigh. I can't resist it, and despite the fact this Topshop skirt is far too short for any respectable human, I just love it too much not to wear it.
---
. TOPSHOP SUEDE SKIRT . TOPSHOP BLACK TOP . ASOS BLACK FEDORA . SENSO RILEY HEELS IN CROC ℅ ALLSOLE .

---
It's not often I sport an all black outfit and manage to actually commit to it (i'm always sneaking in a bit of colour or print somewhere), but I actually managed to do it with this black suede look. My new Senso heels (which I absolutely LOVE) spurred on the commitment to actually style top to toe black, they're so statement and chic that they needed a low key, monotone look to really showcase them properly. I've been desperate for a pair of Senso heels for a long time now & this Riley croc leather pair from Allsole fitted the bill perfectly.
Are you a monochrome dresser & a suede lover?