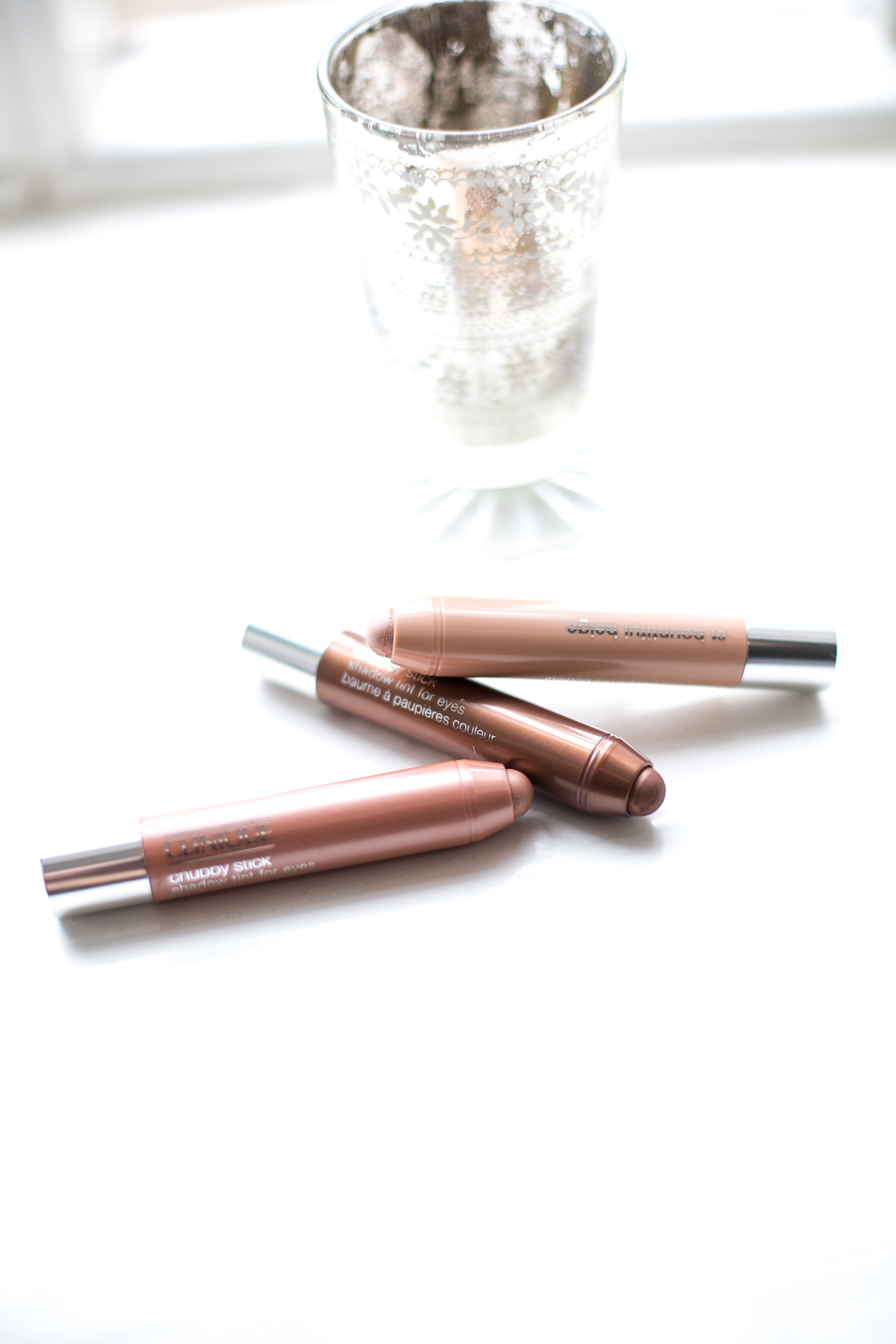 ---
. EASY SMOKEY EYES – BEAUTY ON THE GO.
---
The last few weeks have been rather mental for me, with work and my social life being quite hectic, i've found myself needing to stay away, live out of a suitcase and seriously master my on the go beauty essentials. First things first, as i'm sure you all know by now, my makeup is pretty much the 'same old same old' everyday and for every occasion, I love a smokey eye and I simply style it up or down dependent on whether its for an everyday occasion or a night out of wedding (think, adding liner, red lips and some serious contouring). Based on this I have quite a reliable and trusted makeup routine, and it's not often I let new products into my repertoire unless I absolutely love them.
---
When it comes to the smokey eye, I have a couple of favourites I use daily (my Naked Palette, and 3-4 Chanel & Bobbi Brown palettes which I swap between), but i've recently discovered (and yes, they're old news to most) a gem of a smokey eye product (and the perfect size for 'on the go' makeup), the Clinique Eye Chubby Sticks. When Clinique launched these a few years ago I absolutely loved them, but I only really used the lipsticks, I hadn't discovered the eye shadow sticks, but boy had I been missing out.
The chubby sticks for eyes come in a whole ton of colours, but for me it's the travel trio which have made it to my makeup bag – 04. Ample Amber, 03. Fuller Fudge, 01. Bountiful Beige c/o.

---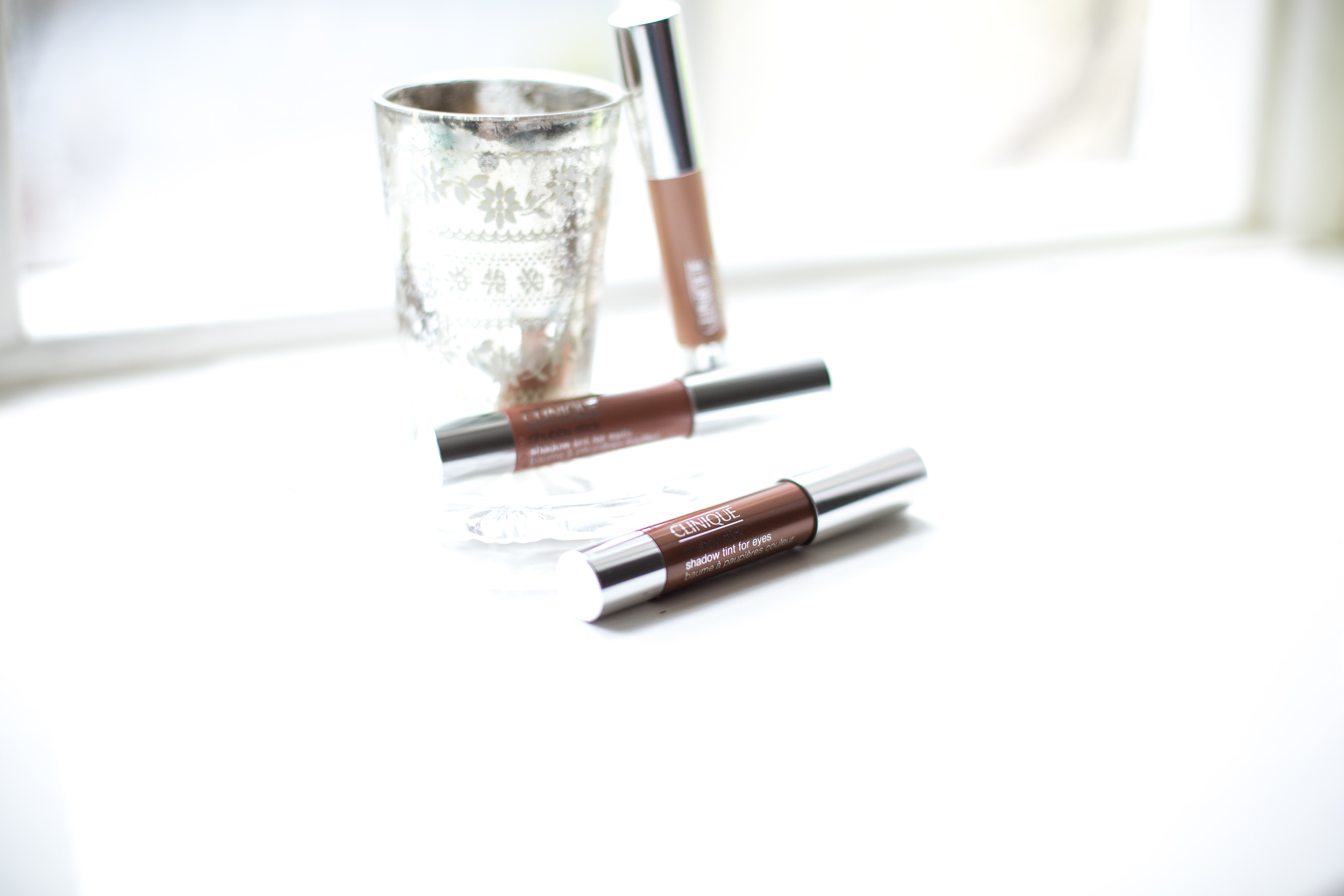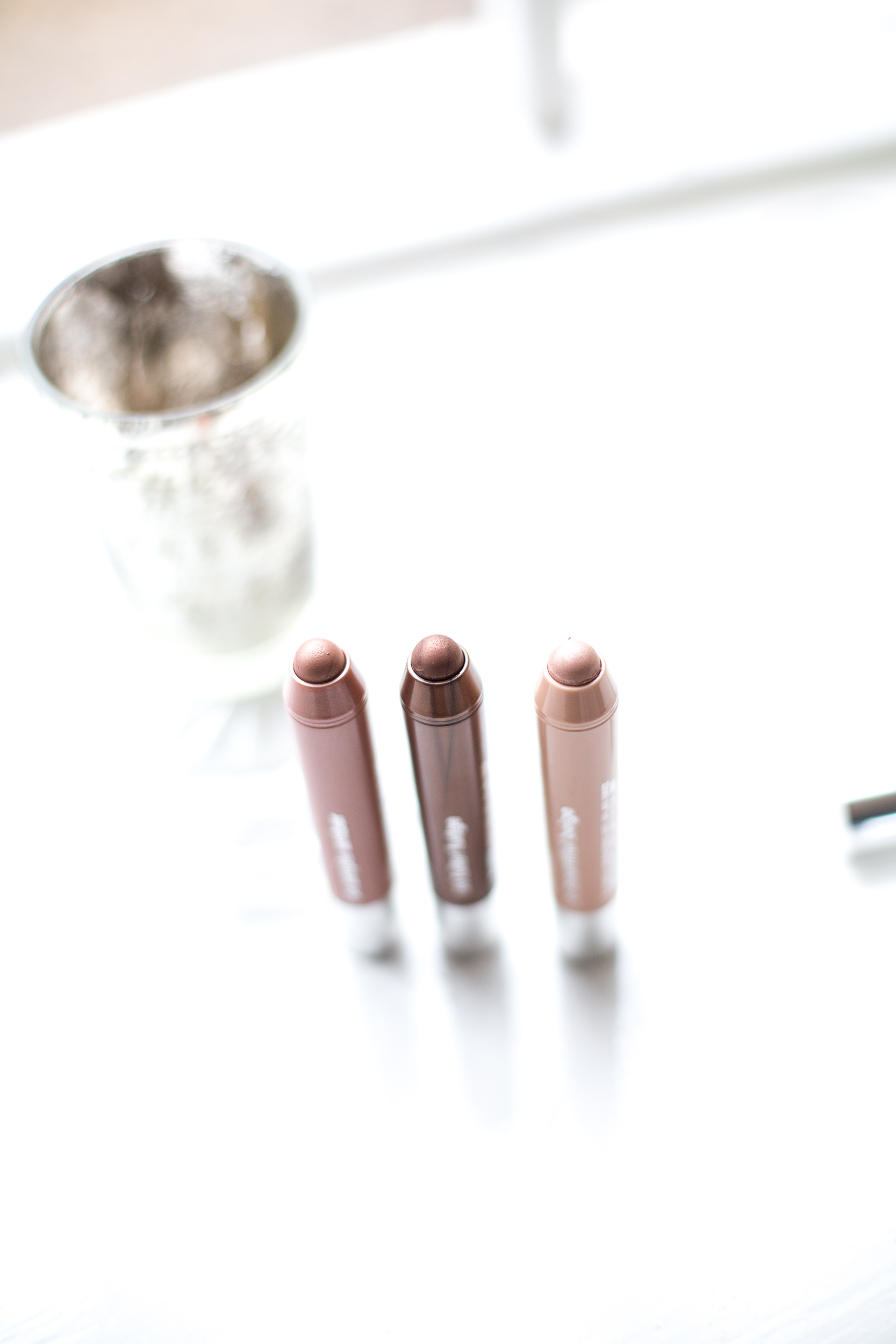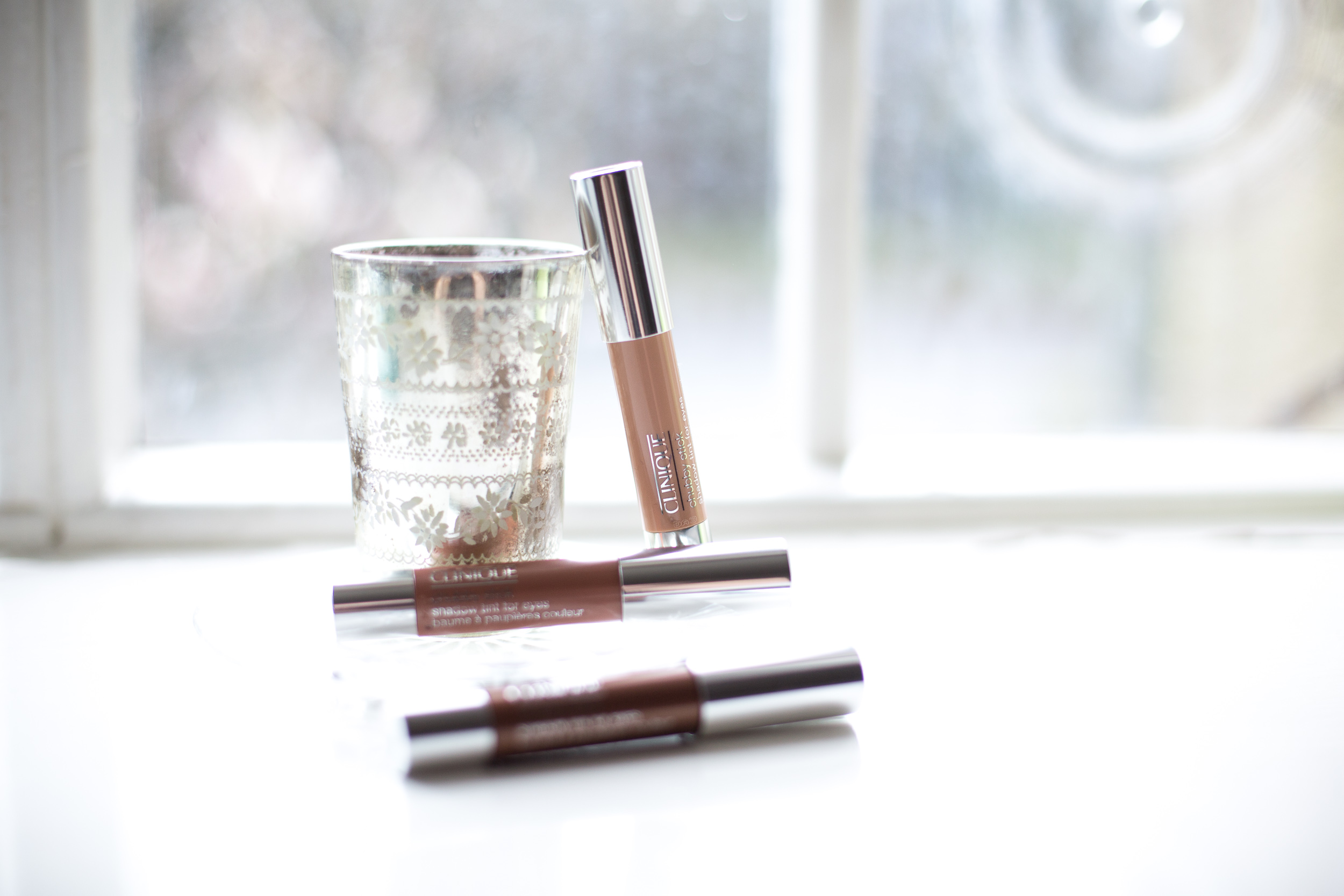 The sticks are so compact, they make the perfect 'hand bag' makeup bag kit, or for me, the perfect shadow set for travelling when I can't lug a whole load of palettes around. For me it's all about layering the shadows, starting with the soft beige, adding the peachy amber shade and finishing the outer corners of my eye with the darker fudge shade. The sticks make my makeup routine 10 minutes quicker than normal (which says something, because my makeup routine only takes about 12 minutes anyway), they're super easy to supply, and actually blend really easily given the crayon style application. The shadows all have a  subtle shimmer, which I personally love, and last ALL DAY (which is the best thing about them).
I've been using them more often than not lately, with my Bobbi Brown mascara (which is by far the best mascara i've ever used, i'm converted forever now – read about it here) & my Bare Minerals base skincare routine (primer, tinted moisturiser, mineral powders). I'm actually going to do a little post on my Bare Minerals routine soon, i've fully converted to mineral based makeup for my base skincare and I have to say it's made a whole ton of difference, from less shine throughout the day, to clearer skin and longer lasting coverage.
Have you tried the Clinique chubby stick eyeshadow range? What's your smokey eye essentials?