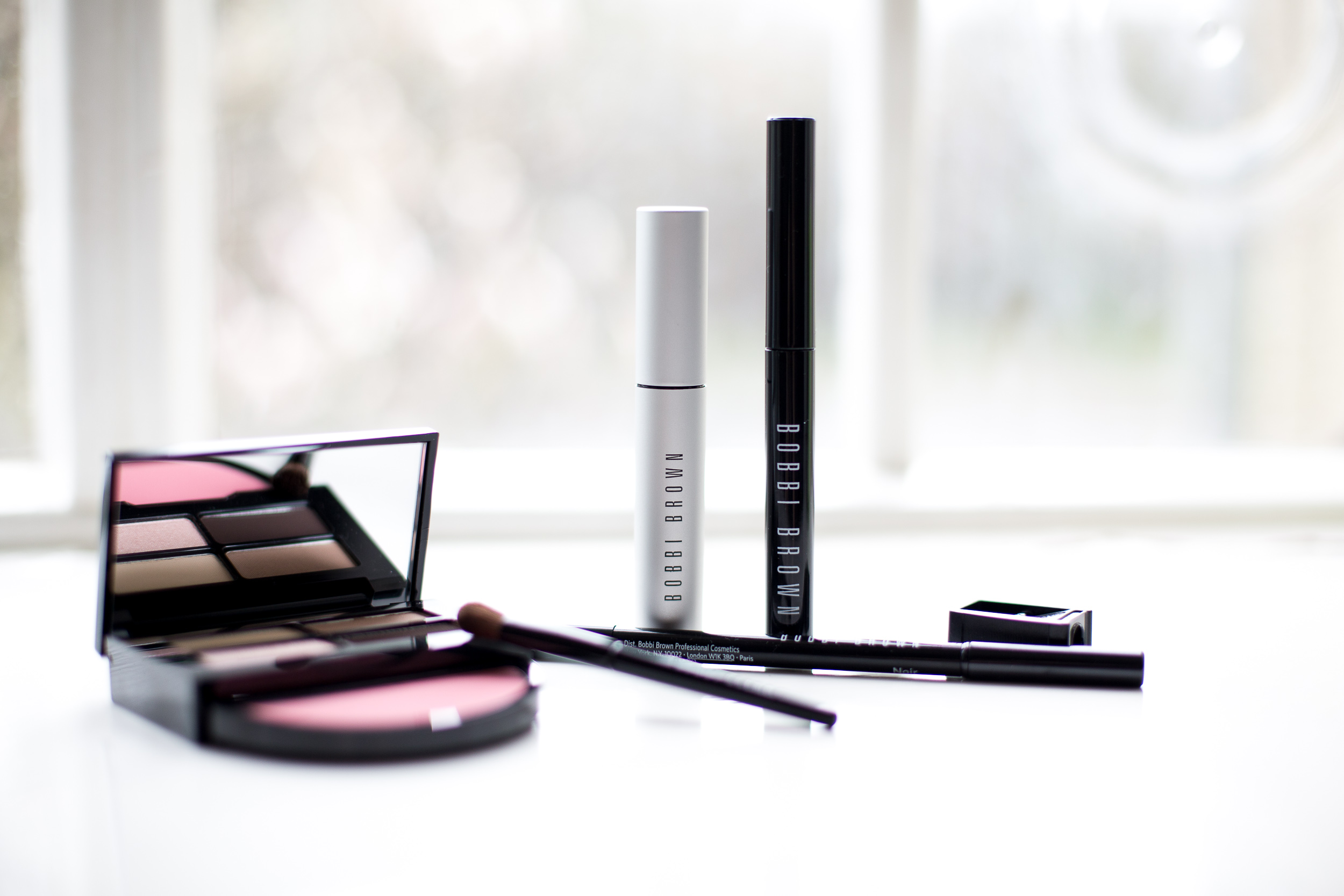 ---
. THE PERFECT SMOKEY EYE X BOBBI BROWN .
---
If you've ready any of my beauty posts then you'll know full well how i'm quite the creature of habit with my beauty and skincare routine. Whilst i'm open to trying new things, generally speaking I know the brands I love, I repeat buy all my favourite products and stick to the same daily beauty regime all year round. Boring maybe. But I just know what I like.
Whilst a repetitive makeup regime may sounds a little lack lustre, my point of view is that when you find a product and a look you like, then work it until it no longer works. My daily beauty regime is simple …. natural base, smokey eye and when the occasion calls for it, a rep lip to finish things off.
---
I have some favourite products which I use daily, my Laura Mercier tinted moisturiser (on top of my Dermalogica primer and a little MAC concealer if needed), my Benefit Hoola & foundation powder, my Bobbi Brown shimmer brick for a little contour glow, my Naked palette and Bobbi Brown eyeshadow palettes and mascara for a little smokey effect, and my MAC blushes and lipsticks which I tend to add on the more 'dressy' evenings.
I tend to stick to my routine religiously, as I know and love my products and my routine is fail safe. The only real alternatives right now being my love affair with Bare Minerals, which i'm currently using instead of my usual 'base' routine … the mineral powder works like a dream on my skin and gives such a natural glow (review to come soon on this).
Regardless of my base routine, I always tend to stick to the same eye makeup … a smokey eye, styled 'up or down' dependent on the occasion. For the more everyday look I always opt for some soft neutral eyeshadow tones with a little dark brown liner around the upper and lower eye lid to give my eyes a little pop (I love my Bobbi Brown Smokey Eyes set & shadow palette for this), topped off with some serious mascara lashings. For a slightly more dressy look i'll always look to go a little darker with the smokey eye and pop a bit of liner on to really upgrade the look.
---
---
. SHOP MY MAKEUP BAG .

---
I've always been a huge fan of Bobbi Brown and as well as living by their shimmer bricks and tinted moisturiser in the summer, i've always always been a big coveter and user of their eyeshadow palettes too. I have about 6 different palettes now which I rotate between (many of which are actually presents from my Dad who got me into the brand originally) and have recently added some of Bobbi Brown's travel exclusives to my collection – they have some of my favourite colours included in their palettes, and are perfectly compact and the ideal travel partner (which is really handy for me, given I travel so much). This travel exclusive blush & shadow set is perfect for city breaks where cabin baggage is all I have, and the 'Smokey eye' set with mascara, liner and shadow stick is all you need to get the perfect smokey eye 'on the go'.
Are you a fan of Bobbi Brown? Have you tried any of their palettes or eye make up sets?