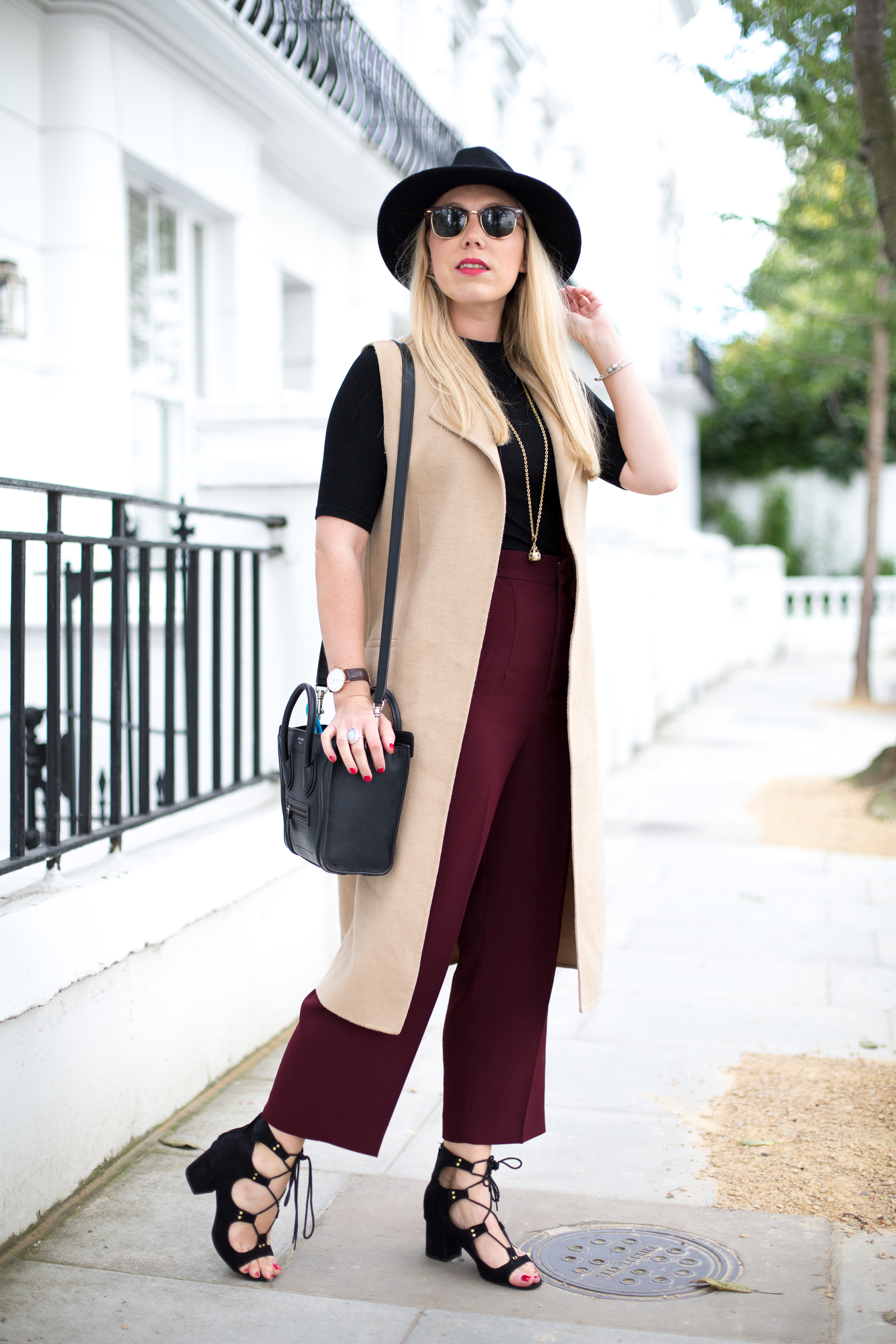 ---
. THE FINISHING TOUCH TO EVERY LOOK .
---
When it comes to accessories, I like to keep things simple (and consistent), I wear the same two rings I always have since I was a teen, I have two simple charm bracelets that live on my wrist and don't leave it & I rotate my DW collection on my other wrist. Beyond that my day to day accessorising tends to fall to a chic monochrome fedora & some designer leather over my shoulder. But in honour of QVC's jewellery month (#qvcseptemberjewellerymonth), i've decided to freshen up my accessories with a little additional bling. Specifically a long line embellished necklace to add a little vavavoom to my outfit, i've been admiring the 'long' accessories trend, from tasseled drop earrings to long line necklaces, they're everyday chic & add a little something extra to your standard outfit.
---
. ZARA CROPPED LEG TROUSER . ZARA WOOL COAT . TED BAKER FEDORA . QVC BELLA VITA GOLD PLATED PENDANT C/O. CELINE NANO .
---
I wore this look yesterday while Jase and I headed over to Nottinghill for a little brunch in Granger & Co, we took a drive back through Kensington and jumped out on this gorgeous white housed street to snap my outfit. West London has the perfect back drop to any photo, crisp white houses are all I want in life.
My outfit was a simple look featuring some new favourite AW15 purchases, my Zara burgundy cropped leg trousers & my Zara wool long line coat … not forgetting of course my touch of gold accessorising with this QVC necklace and Ted Baker gold rimmed fedora.
What are your favourite accessories and jewellery trends this season?