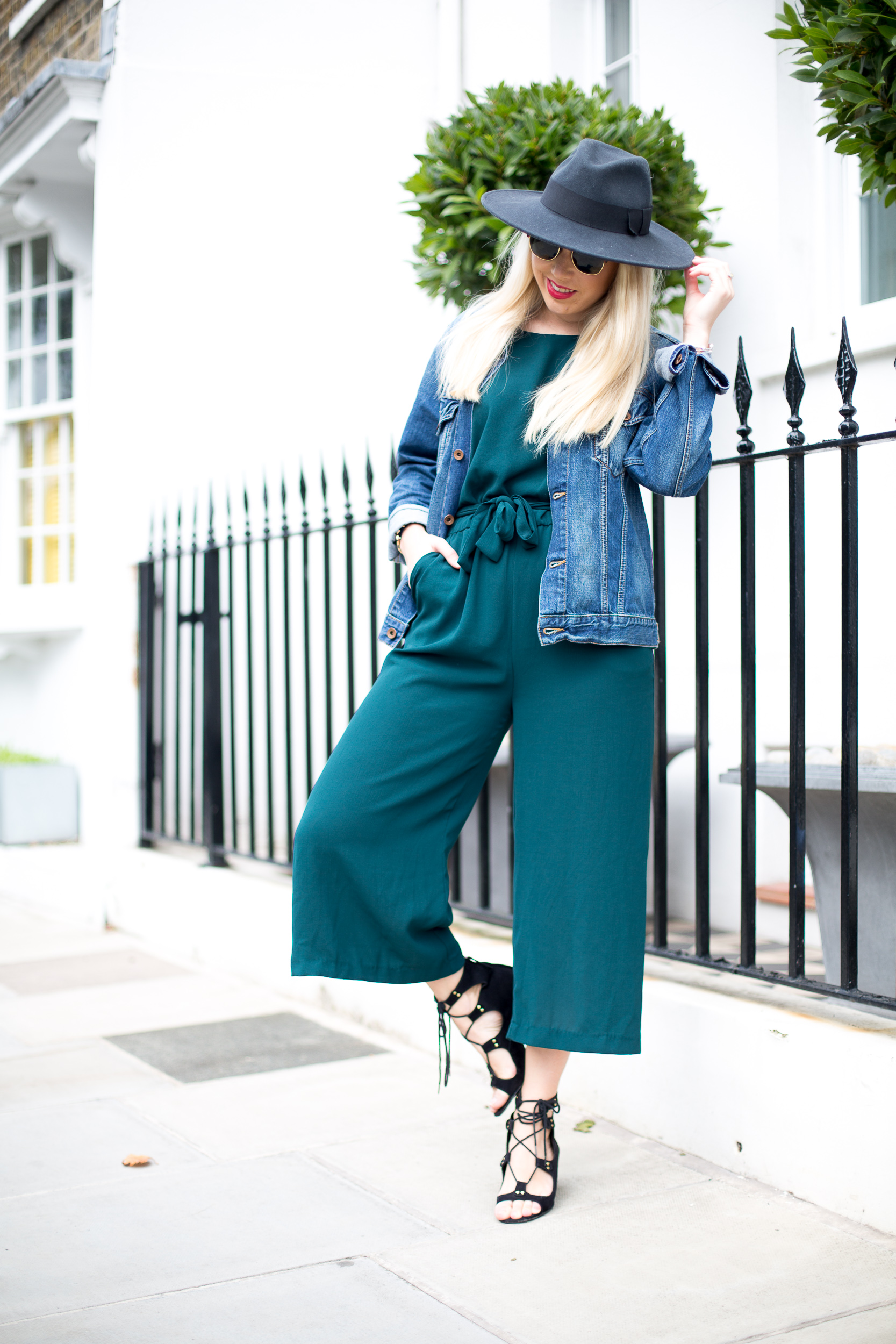 ---
.  BACK TO THE 70's x THE CROPPED JUMPSUIT .
---
As much as the 70's trend scares me, in particular the concept of flares (fitted thighs & baggy ankles – that's a recipe for disaster in my current non gym bod state), I have found myself drawn to other 70's styles … the cropped leg being one of them.
I shared my Whistles cropped culottes with you yesterday, but as I mentioned, they were only the beginning of my adventure into cropped leg pantaloons, and since those (unflattering apparently) culottes joined my wardrobe, so have a few more. Including this rather 70's inspired emerald green cropped leg open back jumpsuit.
On paper I appreciate that the description above doesn't sound to fabulous, but hopefully from the photos you can see that in fact it actually can look rather splendid. Styled up (like this) or dressed down for an everyday look like todays post.
---
. ZARA CROPPED JUMPSUIT . ZARA LACE UP HEELS . EDWIN BOYFRIEND DENIM JACKET . ASOS FEDORA .

---
I actually wore this jumpsuit at the weekend for my friends hen do, we were Somerset for the weekend celebrating her soon to be wedding, and the Saturday night we surprised her with a pamper afternoon followed by a catered dinner in our barn we had hired, It was the perfect excuse to get dressed up, but nothing too OTT … the jumpsuit ticked the job perfectly.
Have you embraced this 70s renaissance yet? What are your favourite looks?